March 15 - 21, 2022: Issue 442
Drive towards Climate Action on the Beaches Goes On
The Northern Beaches drive towards climate action will continue with Warringah MP Zali Stegall planning to present her bill in federal Parliament despite postponement of a major forum in Pittwater this weekend.
The Climate Action Now forum – with standing room only available after seats were booked out - was scheduled for yesterday at Pittwater RSL but organisers postponed it on Friday due to concerns about the spread of Covid-19.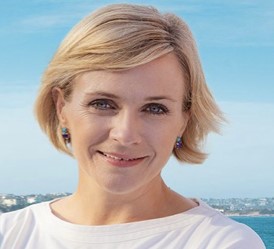 Ms Steggall, who was to appear at the forum, stressed the importance of maintaining momentum towards climate action and the enormous level of support for it within the local community.
"More than 74,000 Australians have signed up in support for the Climate Change Bill and we have received strong support from the business community for a sensible approach to climate change policy," Ms Steggall told Pittwater Online News.
"This is sending a very strong message to the Coalition and the Opposition that they need to get behind our Climate Change Bill.
"It is good framework legislation that offers policy certainty to the private sector and will encourage R&D investment."
Ms Steggall will introduce her private member's bill responding to the challenges of climate change to the federal Parliament on March 23. To find out more about the bill see https://climateactnow.com.au/
The other panellists scheduled to appear at the Q&A style forum, moderated by The Sydney Morning Herald Environment Editor Peter Hannam, were NSW Labor Senator Kristina Keneally, NSW Greens MLC David Shoebridge and School Strike for Climate activist Vivienne Paduch.
The Northern Beaches Climate Action Network (NBCAN), which had organised the event initiated by co-ordinator Nigel Howard, also invited a number of Liberal federal and state MPs - who have voiced support for climate action - to the forum but they declined.
These were Mackellar MP Jason Falinski, NSW Pittwater MP Robs Stokes, Manly MP James Griffin, NSW Environment Minister Matt Kean and Senator Andrew Bragg.
Ms Steggall and Ms Keneally both expressed regret that no Liberal MP had accepted the invitation to attend.
"The conditions that led to this summer's catastrophic fires were due to climate change but the Liberal Morrison Government continues to try and hide from this inconvenient truth - even opting to blame their state Liberal counterparts," Ms Keneally said.
"As a local resident, I'm disappointed the Federal Liberal Member for Mackellar, Jason Falinski, was not prepared to appear on the panel and try and defend the Morrison Government's abysmal track record on climate change - just like how Scott Morrison won't stand up to the climate change deniers inside the Liberal Party.
"This Government, who are in their seventh year, have no plan to take action on climate change, no plan to stand up to climate change deniers and clearly no desire to listen to the people of the Northern Beaches."
Mr Shoebridge, who is the NSW Greens' Energy spokesman, said the party has detailed plans to transform the economy and society to meet the climate crisis head on.
"We are in a climate crisis and dealing with this will require more than one-off strategies for electricity or plastic straws, it needs a comprehensive Green New Deal," Mr Shoebridge said.
"People rightly feel anxious about change because so often in the past they have seen jobs disappear and their communities placed under more and more financial and environmental pressure.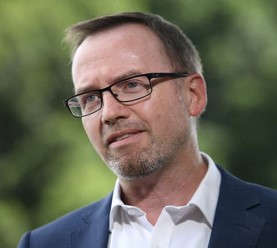 "This time we need to bring people with us, to decarbonise our economy, deliver quality jobs and build public services at the same time."
Ms Paduch said that the climate crisis will hit her generation the hardest so young voices should count in national decision making – even if those speaking are not yet old enough to vote.
"All the climate impacts we have witnessed this summer are only foreshadowing what is to come for my generation if we continue 'business as usual'," Ms Paduch said.
"The time for talk is over - we need action and climate justice now.
"This past summer was terrifying, and still, there is no push from the government for the climate action we need. Without immediate action, the government is condemning me and my generation to a future of climate catastrophes."
Mr Howard said he was disappointed about having to postpone the forum but it was the right decision given the circumstances.
"However, the campaign goes on and the urgent priority is to get the community supporting Zali's bill," Mr Howard said.
"We need everyone to sign her petition and to write and phone our local MPs as well as those who we know support climate action – asking them to break the party line and support her bill."
NBCAN is a non-partisan collaboration between climate activists and groups on the Northern Beaches.
Miranda Korzy, on behalf of Northern Beaches Climate Action network