July 21 - 27, 2019: Issue 413

Ain't No Party Like A DoggieRescue Puppy Party!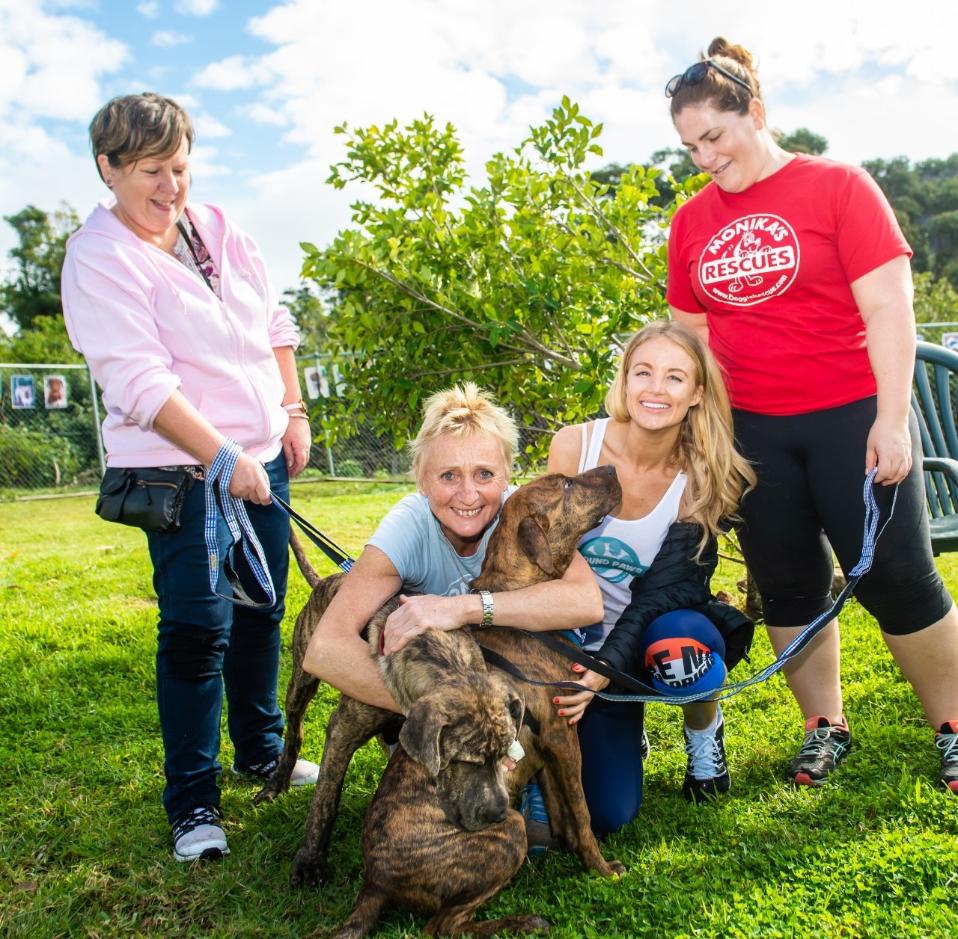 Sharyn Attenborough, Monika Biernacki, Brittany Bloomer & Natalie Burns. Dogs: Valentine looking down, Cupid looking at Brittany.
On Sunday July 7th Monika's DoggieRescue hosted a party of a different kind, nine of their puppies (all under 12 months old) enjoyed the sunshine and the shelters recently completed Freedom Park to meet and greet with the public. All nine dogs are residents of DoggieRescue and are looking for their forever home.
Monika's DoggieRescue is home to over 100 dogs and is raising awareness that shelters are home to all sorts of dogs including puppies.
Over 50 guests made their way through the Freedom Park to play, cuddle and take pictures with these gorgeous pups and it looks like they had great fun!
The stars of the day:
Four of the Valentines Litter (named because they arrived at the shelter on Valentines Day), Cupid, Kisses, Romeo & Valentine are now six months old and believed to be Sharpei x Mastiff. They were found in a rural tip, so Mum and Dad are a mystery. Their litter mates have found homes but these four are still looking!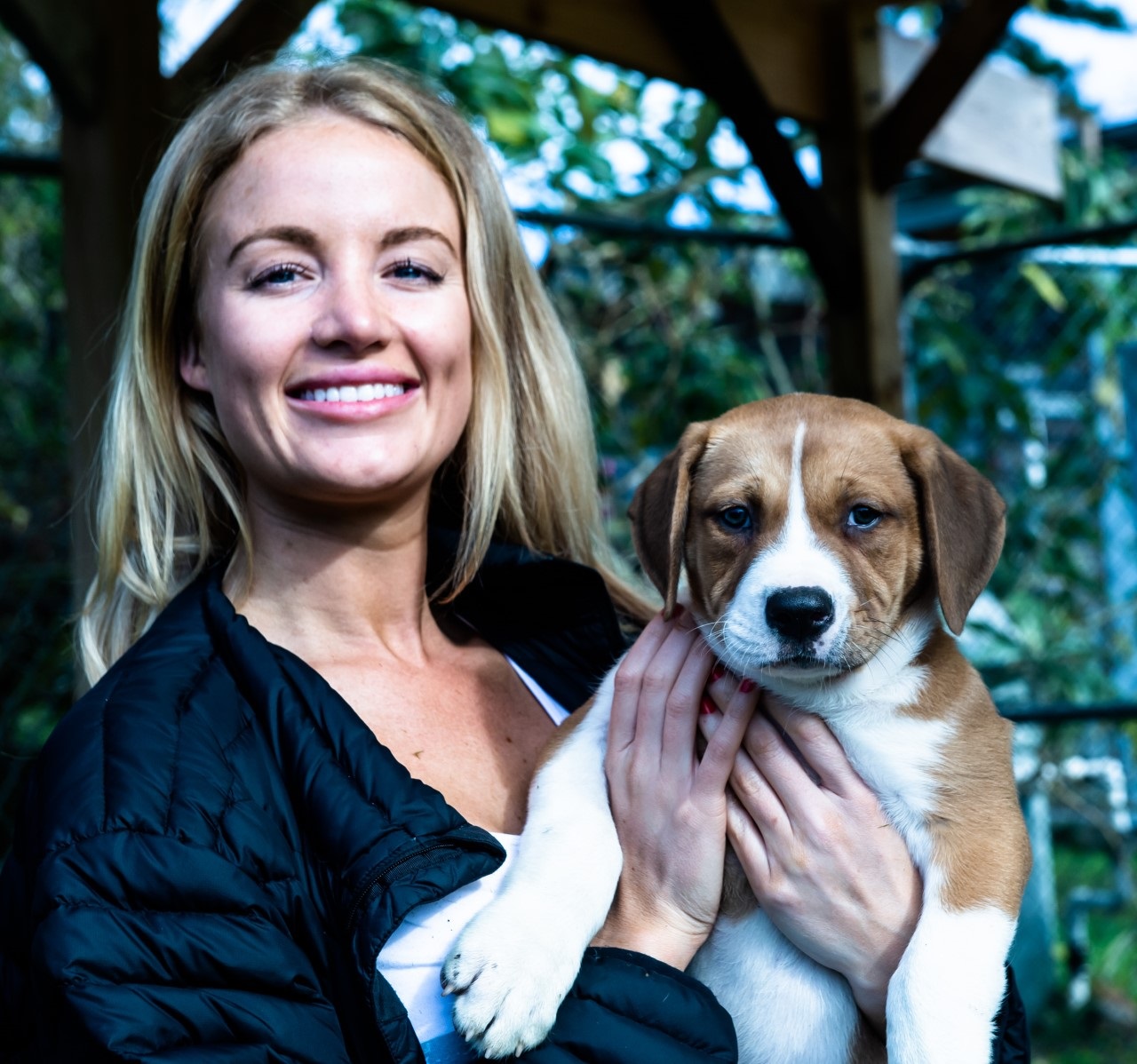 Brittany Bloomer & Toblerone

Two Chocolate Pups (named because they arrived on Mother's Day) Toblerone and Ferrero who are two months old, Mum is a Mastiff x and they are expected to be quite large. Mum gave birth in the pound and the three puppies arrived with Mum to the shelter when the pups were one day old. Sister Lindt has found her home so now it's the boys turn!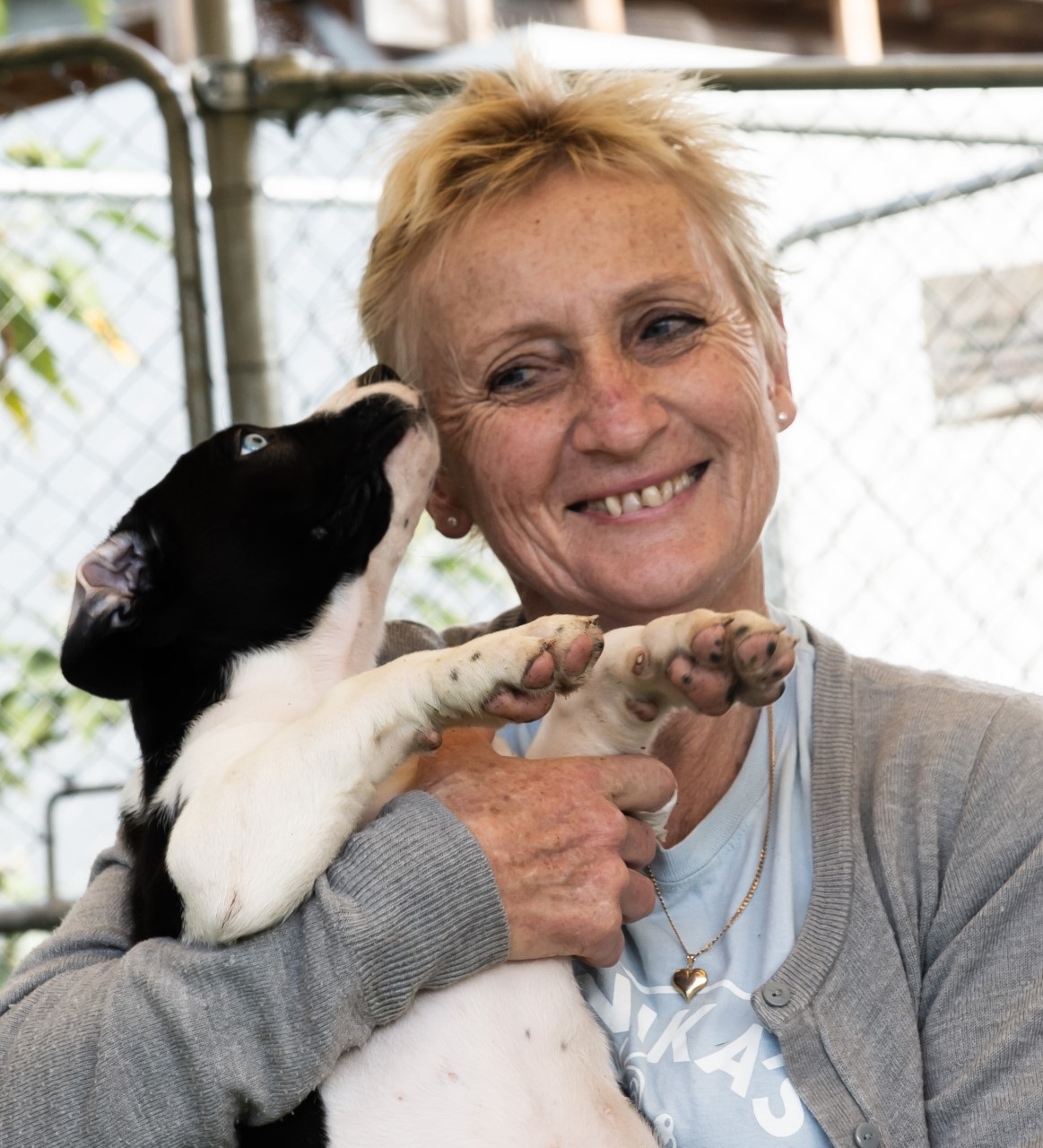 Ferrero & Monika Biernacki

Stevie Wonder, a partially blind 4 month old Border Collie x Maltese. His poor vision is caused by hydrocephalus (or water on the brain), Stevie is not a candidate for surgery to improve this condition and will always be a disability pup. He has a tendency to circle to the left and struggles with stairs but during his afternoon as the star of the show he was happy and playful enjoying cuddles and the occasional chew on a guest's shoe laces or finger!
Sylvester a 5 month weeks old and a beautiful black kelpie x, he is fortunate to be alive as he required emergency surgery for a bowel obstruction within days of being saved from the pound! Everything is new to Sylvester so he needs someone with patience to take the time to show him everything we take for granted.
Our last pup for the day is Lexi, at 8 months she's the oldest (and the biggest) pup in the park. She's a Bull Arab x who loved her time playing with the other dogs and just stretching out in the sun with a human for a cuddle. Lexi is so relaxed at times during the party she takes a nap!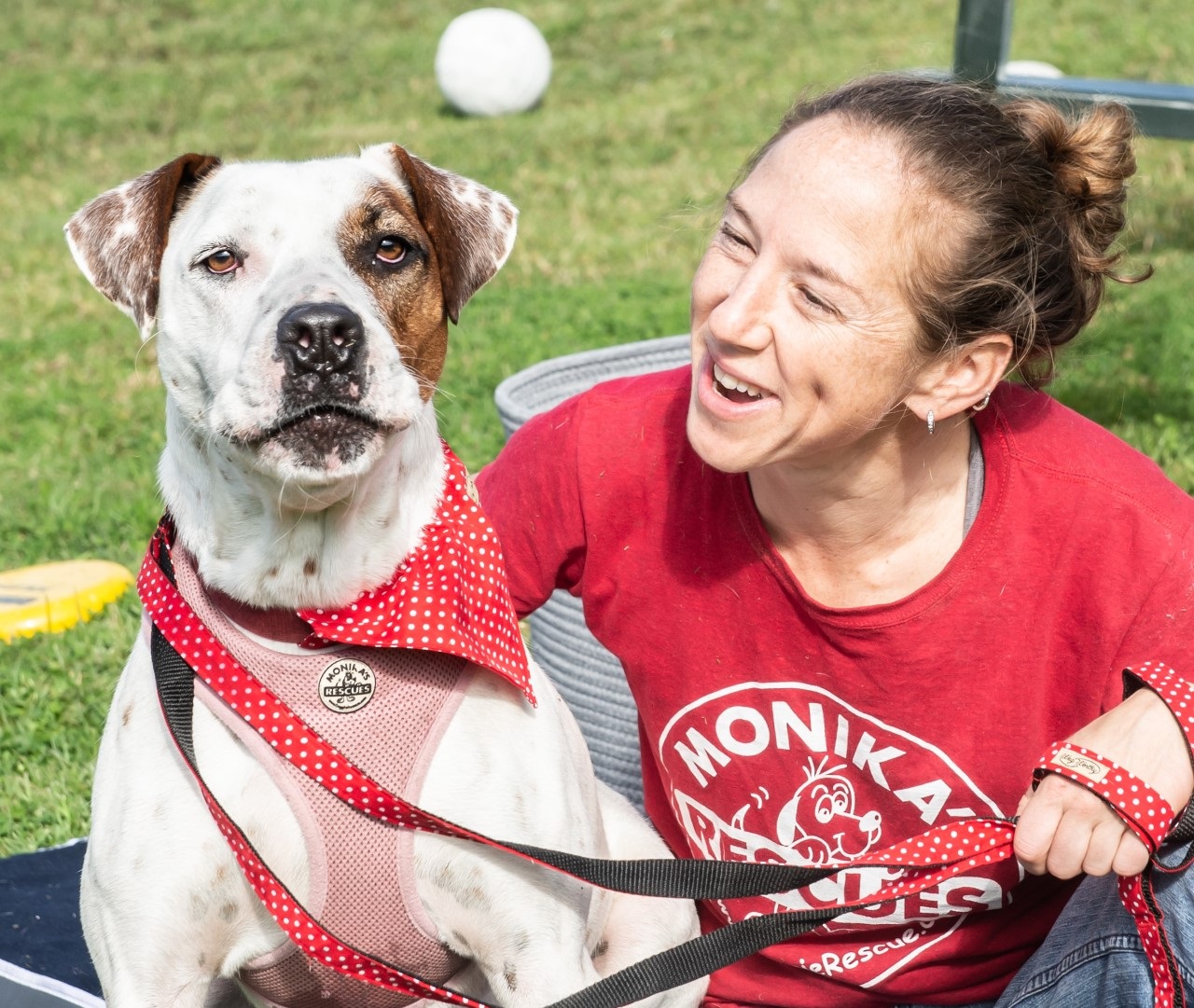 Lexi & Sura Katz

All of these dogs are gorgeous, sweet, gentle and ready for their forever homes. DoggieRescue will care for them until their forever home can be found but if you know someone looking to add to the family please share this story with them!
Rehoming Organisation No R251000024.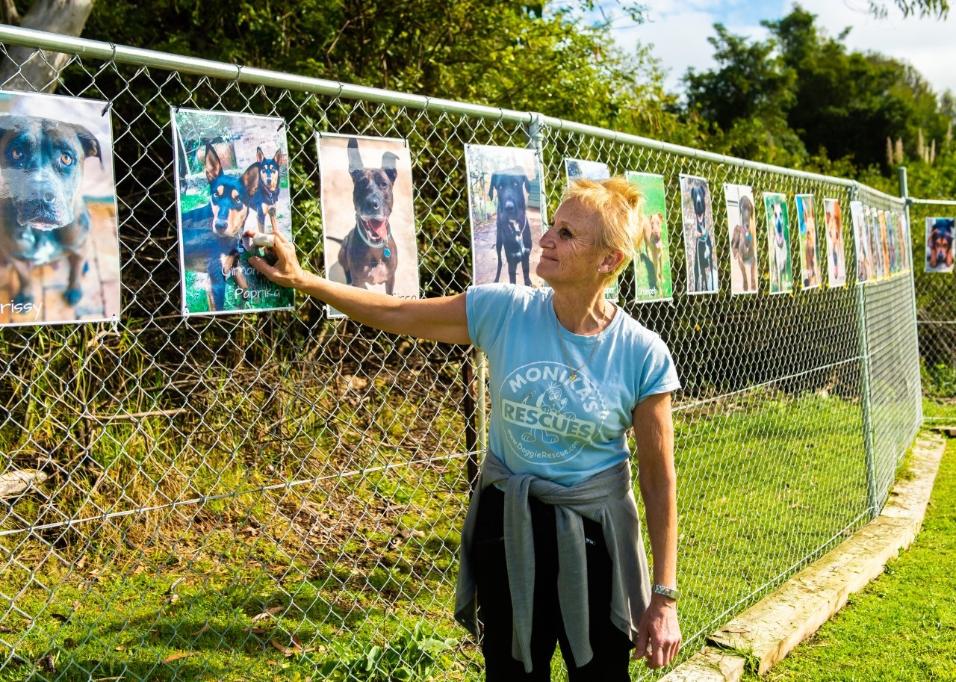 Monika Bernacki with some of the lovely dogs looking for a loving home.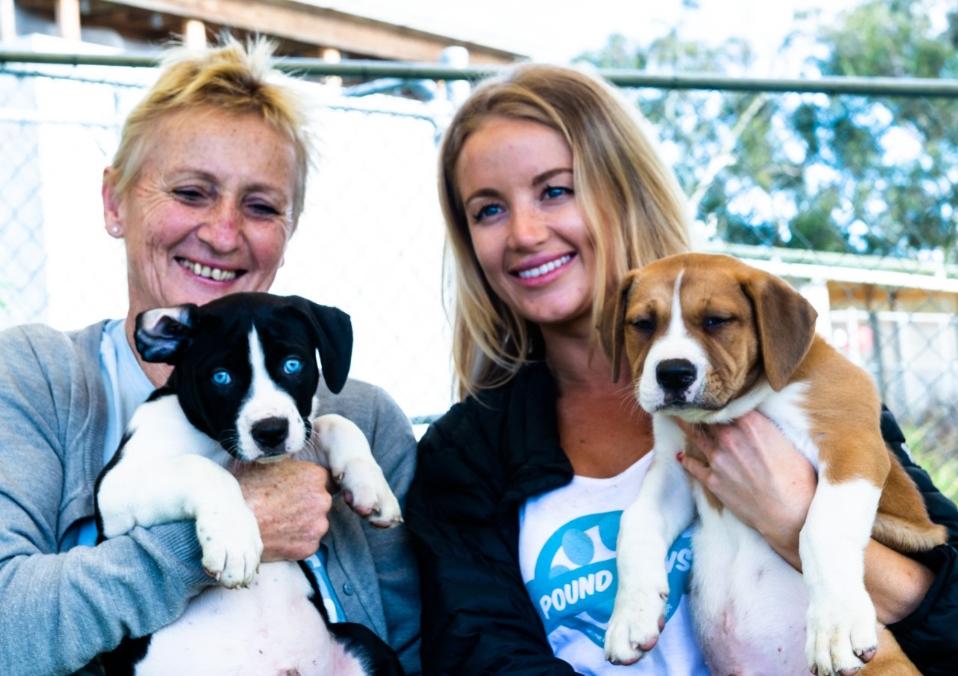 Monika Biernacki (holding Ferrero) Brittany Bloomer (holding Toblerone)