August 15 - 21, 2021: Issue 506
Pittwater Councillors fail to respond to demerger poll call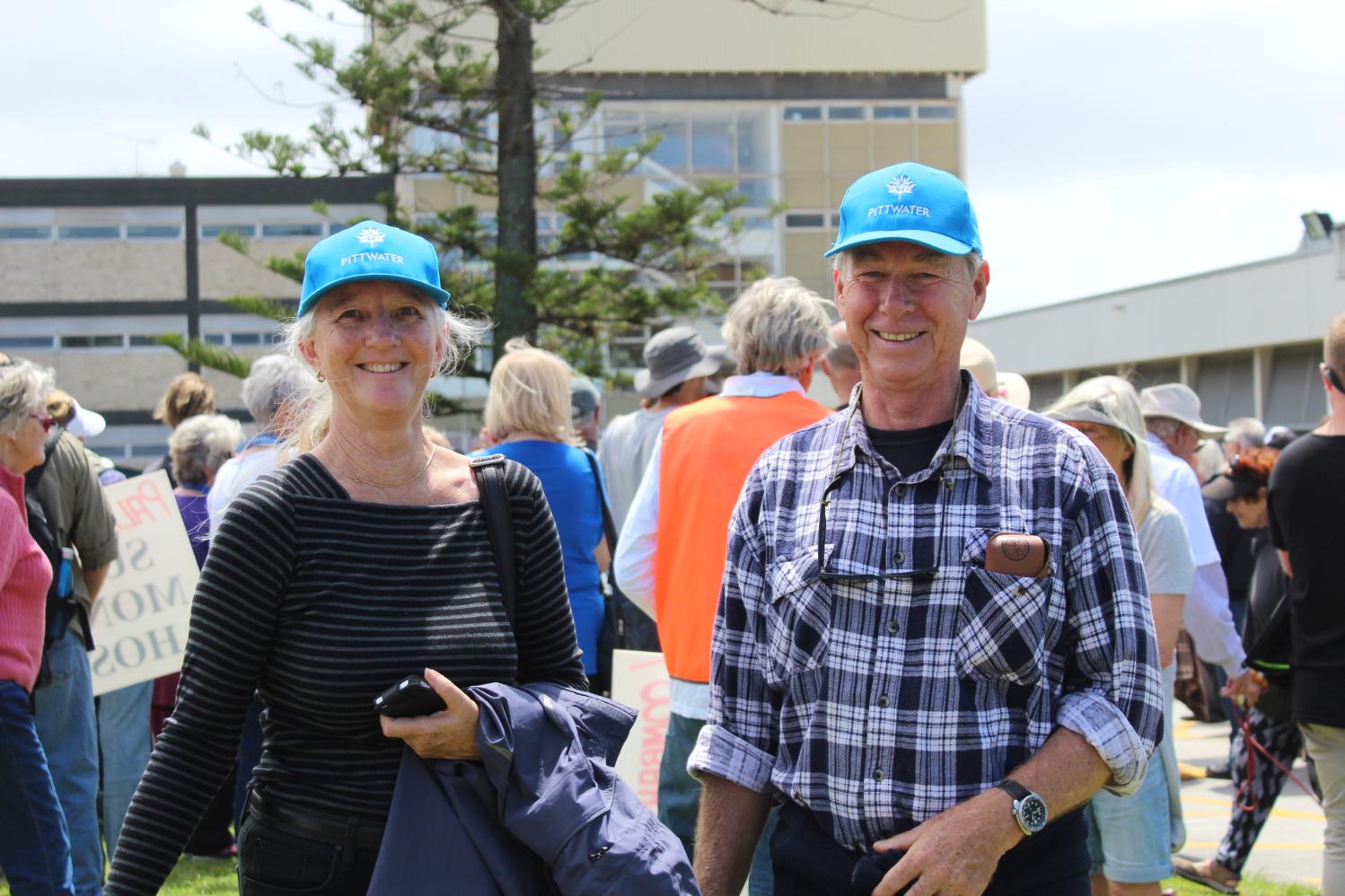 Sue and Tony Young at the Save Mona Vale Hospital Rally of October 14, 2018 - photo by A J Guesdon.
August 14, 2021
Pittwater councillors have failed to support campaigners' calls for a demerger poll at the local government elections on December 4.
The Protect Pittwater Association and Save Our Councils Coalition had asked Pittwater Ward Councillors Kylie Ferguson, Ian White and Alex McTaggart to put forward a motion at the next Northern Beaches Council meeting for the deamalgamation plebiscite to take place at the forthcoming council election.
However, Protect Pittwater president Bob Grace and SOCC vice president Sue Young today said the groups had received no definitive response from Ms Ferguson or Mr White despite requesting an answer by last Monday.
Mr McTaggart had been in touch to ask the campaigners to contact community groups to find out what they thought about the issue, however, had made no commitment to put up a plebiscite motion.
"Our residents' groups do a wonderful job but the whole point of a plebiscite is to give all voters a say on whether they want to remain in the amalgamated Northern Beaches Council or not," Mr Grace said.
"That's what Pittwater was about - and our poll showed 89 per cent of residents wanted to stand alone. It was a great council and we gave everyone a say in its running.
"It's very sad that the current Pittwater councillors have not so far supported a plebiscite.
"I think that the community will also be very disappointed by this.
"We would encourage residents who want Pittwater Council back to contact these councillors to let them know - and remind them that the election presents an opportunity for the community to have its say on demergers."
Protect Pittwater has recorded numerous problems with the Northern Beaches Council since its merger in 2016 and a recent legal change means that de-amalgamations requested by councils will be funded in full by the NSW government.
SOCC vice president Sue Young also called for the councillors to support a poll.
"It is extremely disappointing that the councillors elected to represent the community of Pittwater appear indifferent to our loss of democracy," Ms Young said.
"There is still time at the August or September Council meetings, or even with an extraordinary council meeting, for a Notice of Motion concerning a poll to be held."
Members from a number of amalgamated councils across NSW have already voted on notices of motion for demerger plebiscites to be held at the upcoming local government elections - or are preparing to do so.
A motion was carried at Inner West Council in May and a vote last month for a poll to de-amalgamate Bayside Council was lost by only one vote.
Councillors at the Snowy Monaro Regional Council last month were deadlocked five - five on a demerger motion, which was resolved when their mayor used his casting vote to sink the proposal.
The NSW Parliament passed an amendment to the Local Government Act in May that includes the provision that any councils merged in 2016 have 10 years to initiate a de-amalgamation by submitting a business case to the government.
The government would then be required to cover the full costs of a demerger.
Mr Grace and Ms Young were both members of Pittwater Council at the time of its amalgamation in May 2016, and have fought for council demergers since then.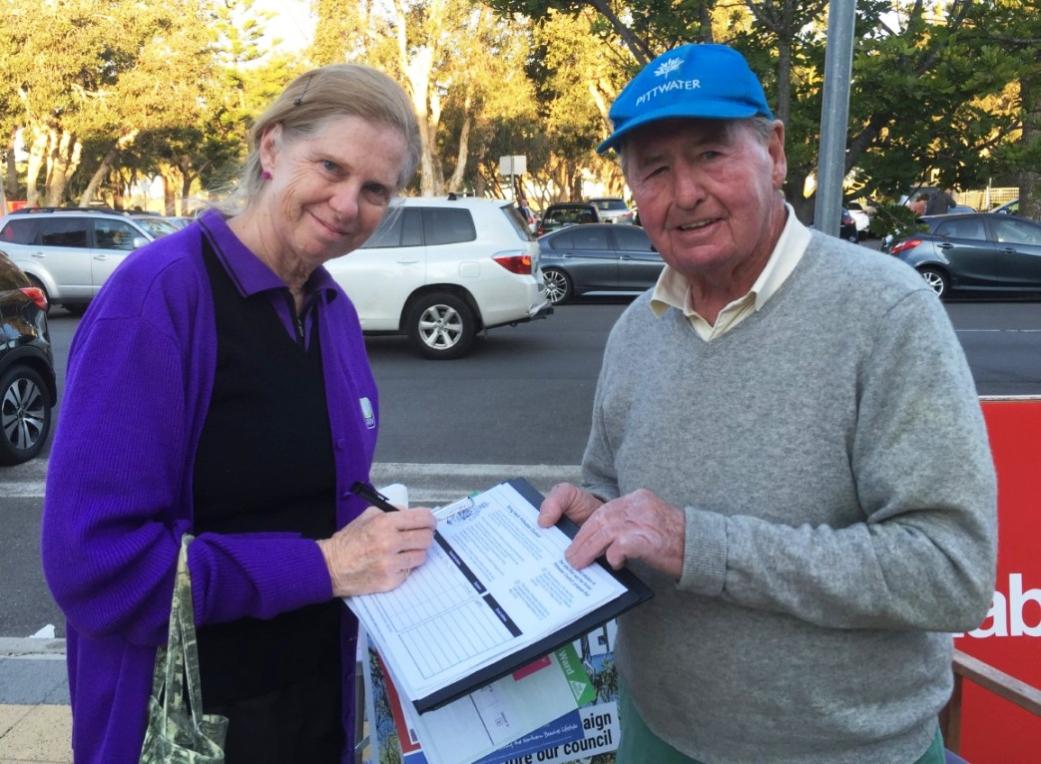 Gathering more signatures - Bob Grace and another willing signer of the petition for a demeregr in 2017