August 13 - 19, 2023: Issue 594

Framing The Universe: David Malin Astrophotography Awards 2023 - 2024 Open Theme Is ''Working With Light In The Night''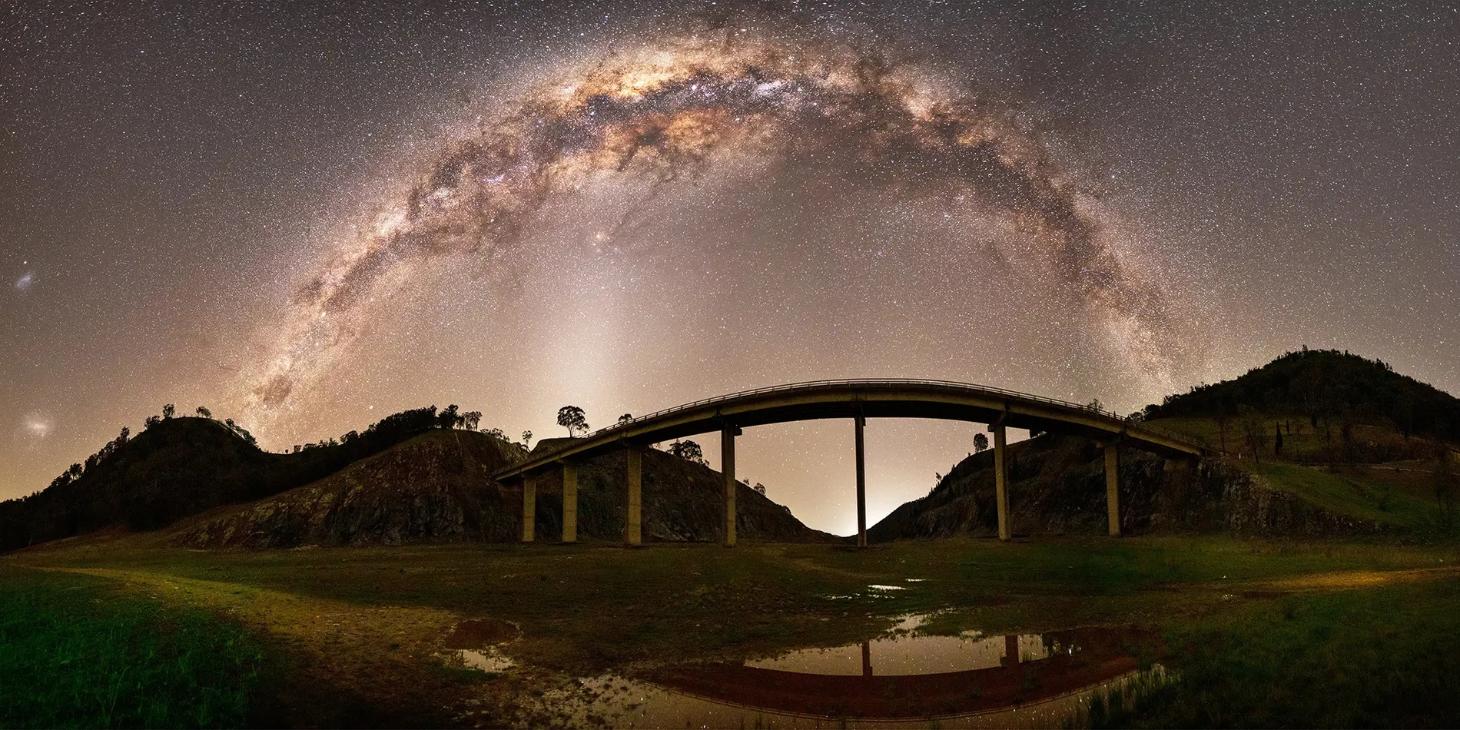 Honourable mention: Zodiacal Light Under Milky Way Arch is a panorama of ten single portrait shots taken at Lake Windamere near Mudgee in New South Wales. Photograph: Jong Lee/ David Malin Awards
The winners of the 2023 David Malin Awards showcase Australia's best astrophotography. This year's categories included smartphone astrophotography and junior photographer. The winning photos will be on display at our Parkes Observatory from September.
David Malin, a Pittwater resident, worked for 26 years at the Anglo-Australian Observatory as photographic scientist and astronomer. Over his career he invented new ways of revealing information on astronomical plates, earning an international reputation. The NSW Central West Astronomical Society holds an annual astrophotography competition, the David Malin Awards, with the winning entries being announced recently. Entries were judged by a panel consisting of David Malin, Phil Hart, Peter Ward, and Alex Cherney, with the latter three all being past winners of David Malin Awards.

As our knowledge and understanding of our skies increases, so does our drive to capture images of what we see, and more so what we can't see. As camera technology develops in leaps and bounds, astrophotographers continue to find new and better ways to capture our skies and beyond.
Each year, the David Malin Awards showcase the remarkable skills of Australia's talented astrophotographers. This year is no exception.
From the rising Moon and our Milky Way in a single shot to a smartphone photo of the aurora over Tasmania, the 2023 winners reveal the wonders of the Universe with a single click.
Here are some of this year's most breath-taking shots.
Overall winner
Rising Together by Jong Lee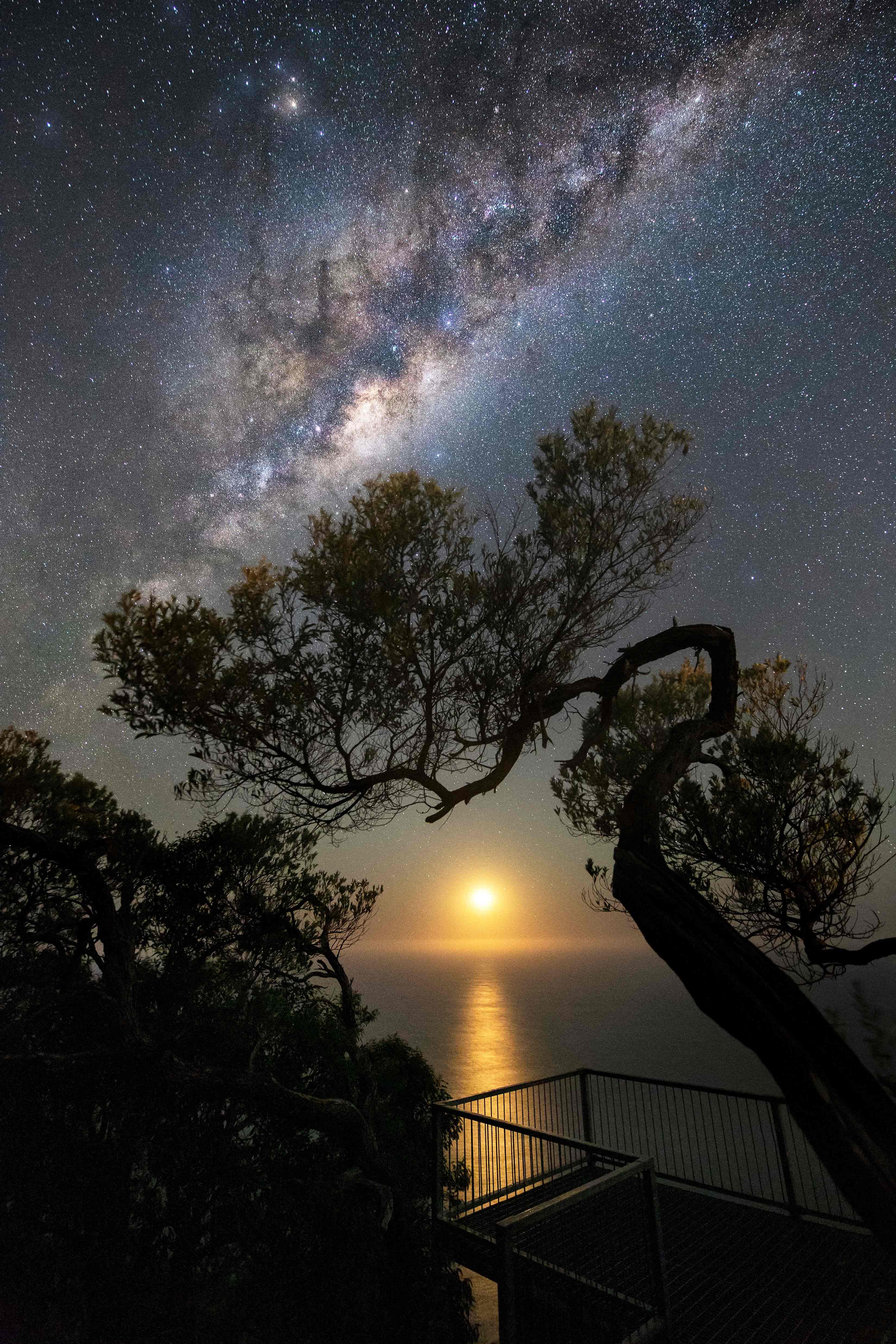 Jong Lee is the overall winner of the 2023 David Malin Awards. His photo, Rising Together, encapsulates a mesmerising convergence of the Moon and the Milky Way in a single frame. This captivating image was captured at the Tomaree Mountain Lookout on Worimi Country, NSW. Photograph: Jong Lee/David Malin awards
Honourable mention
Chamaeleon Molecular Cloud by Anne-Maree McComb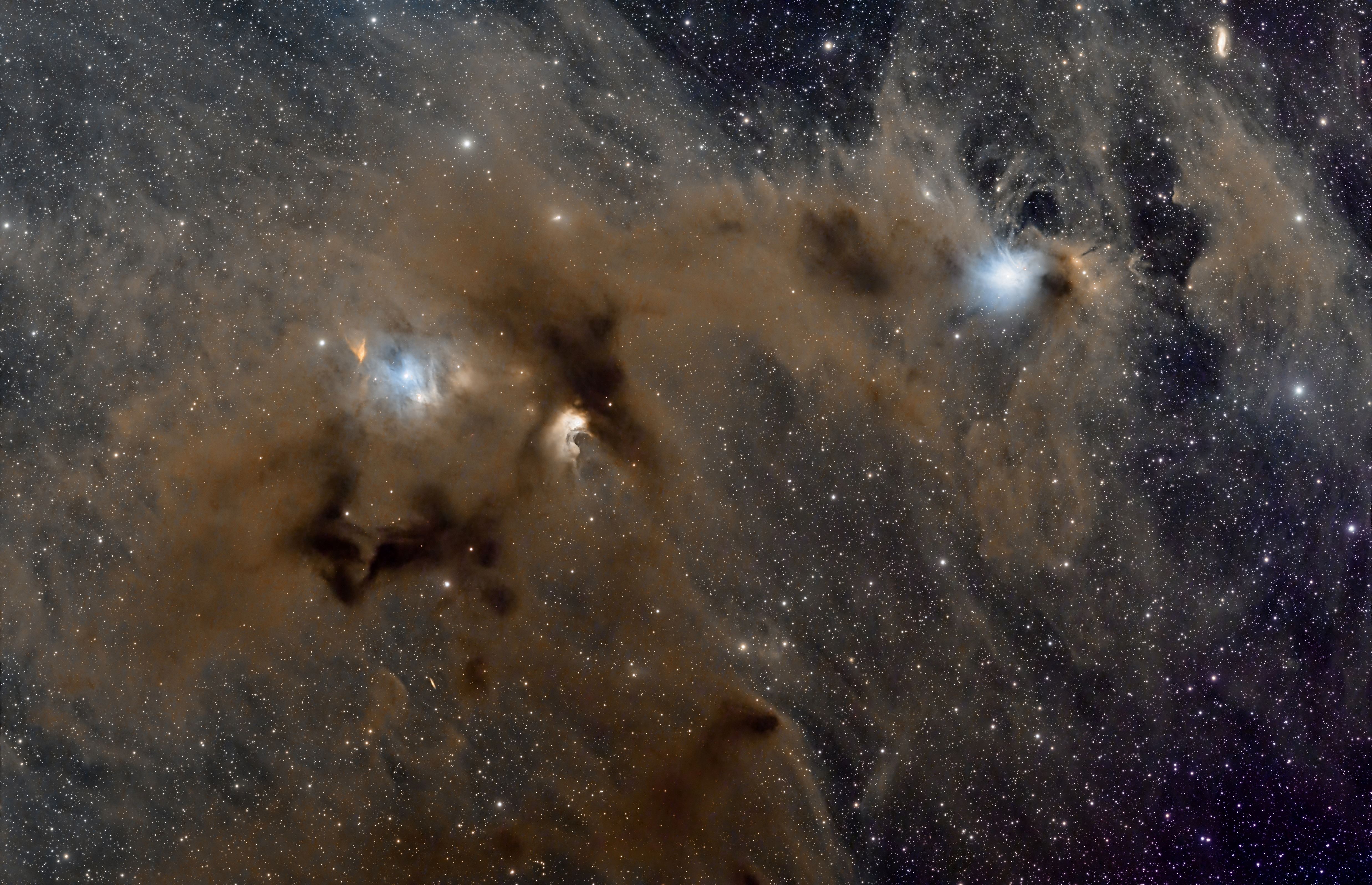 Anne-Maree McComb received an honourable mention for her complex and beautiful image, titled Chamaeleon Molecular Cloud. She said this was only her second image of a cloudy area, but the real joy came from processing the image and seeing the clouds come to life in the editing process. Chamaeleon Molecular Cloud by Anne-Maree McComb/David Malin awards
Junior winner
Rosette Nebula SHO by Lachlan Wilson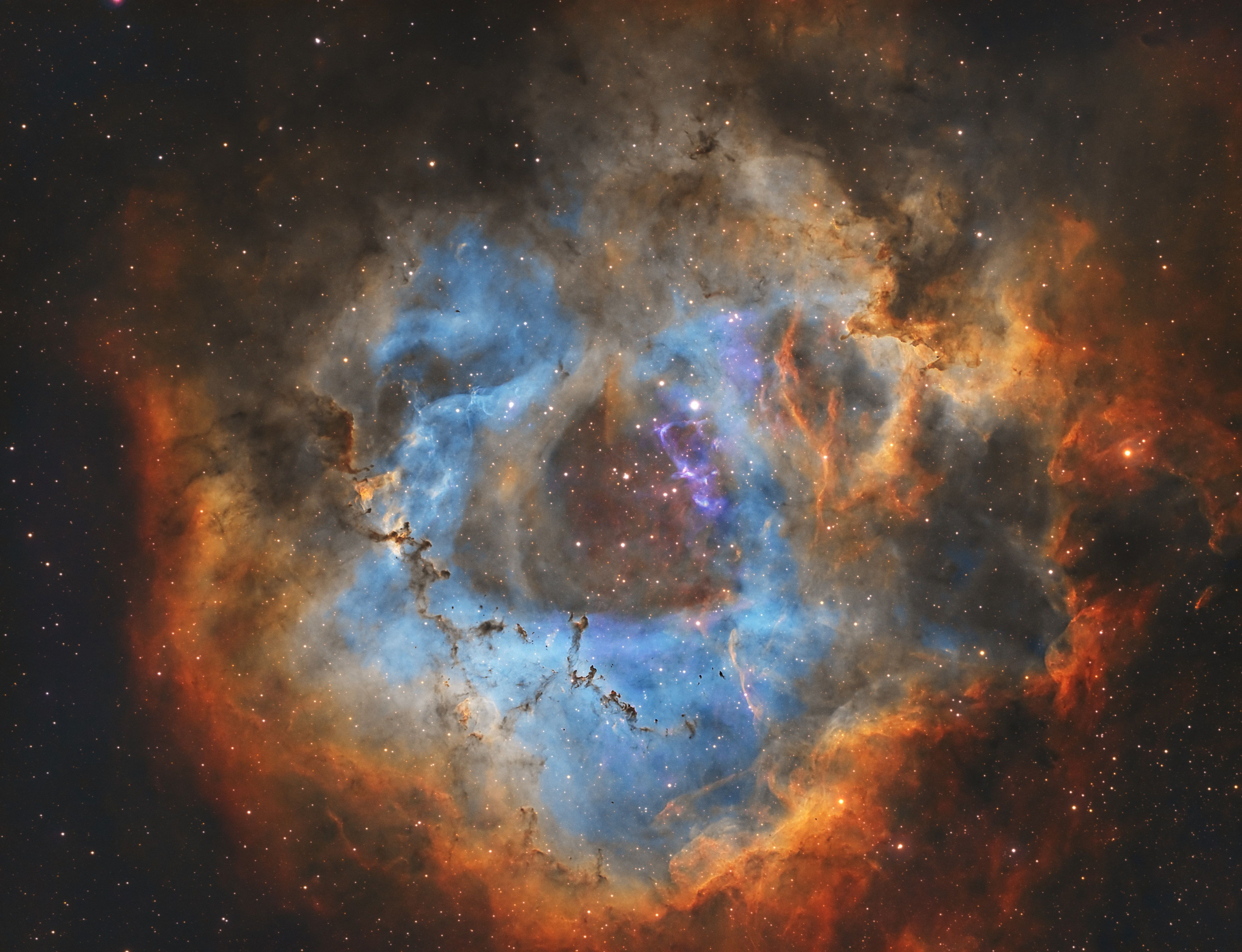 The realm of astrophotography isn't solely confined to experienced hands. Lachlan Wilson, the 2023 Junior winner, offers a stunning glimpse of the cosmos with his photo, Rosette Nebula SHO. Lachlan said the Rosette Nebula is very easy to capture in some detail. However, to get any further detail, Lachlan said you need lots of exposure time. This image was taken over three nights with a stunning result. Rosette Nebula SHO by Lachlan Wilson/ David Malin Awards.
Smartphone Astrophotography winner
Aurora over SW Tasmania by Benjamin Alldridge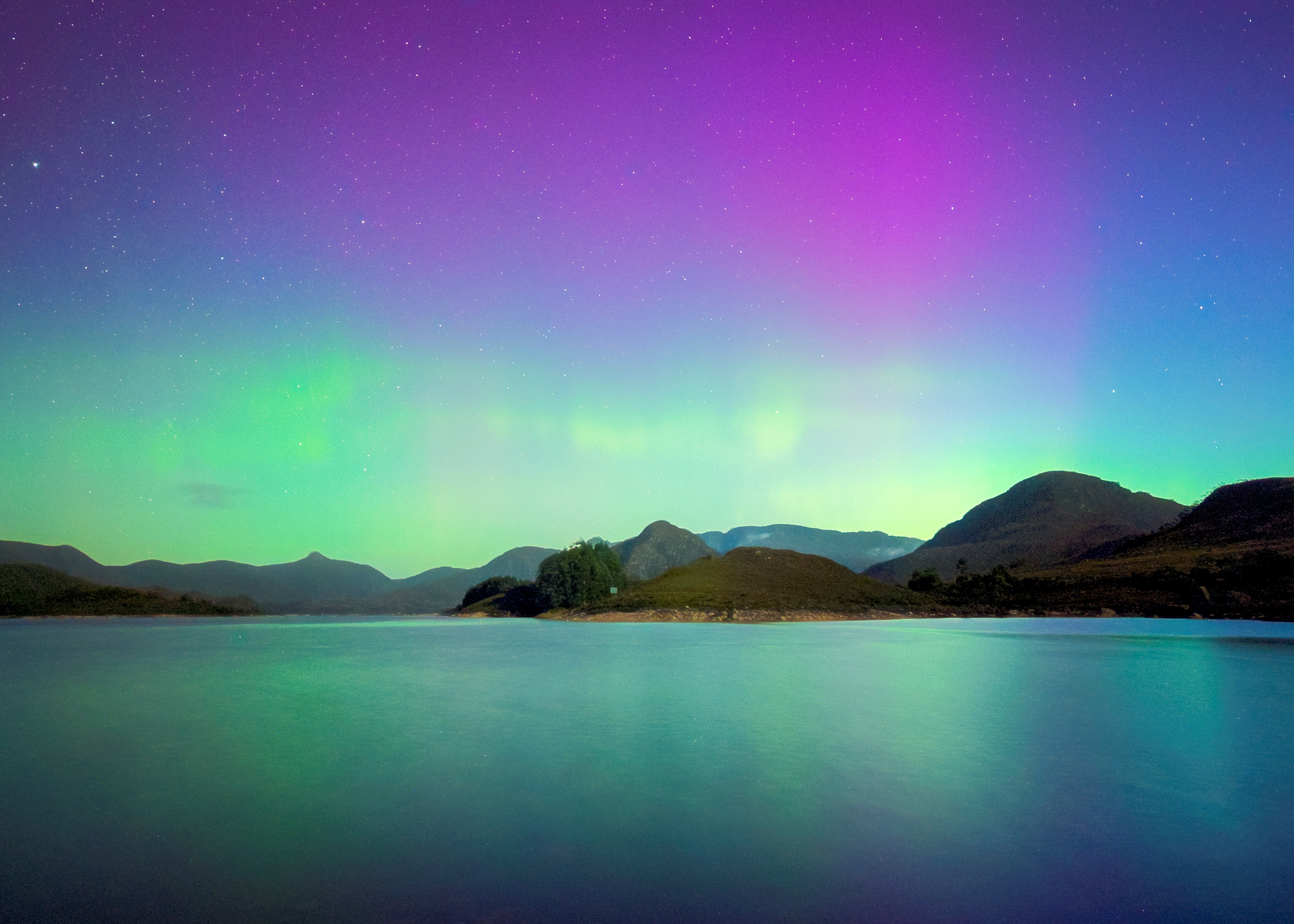 This beautiful image, Aurora over SW Tasmania, was taken by Benjamin Alldridge on a smartphone, winning him the 2023 Smartphone Astrophotography Award. Benjamin said even a decade ago, serious photography on mobile phones was an absurdity. Let alone something that would allow you to capture bright, clear, and colourful images of the aurora with relative ease. Who says you need expensive equipment to capture the cosmos? Aurora over SW Tasmania by Benjamin Alldridge/David Malin Awards.
Solar system winner
Vallis Rheita by Niall MacNeill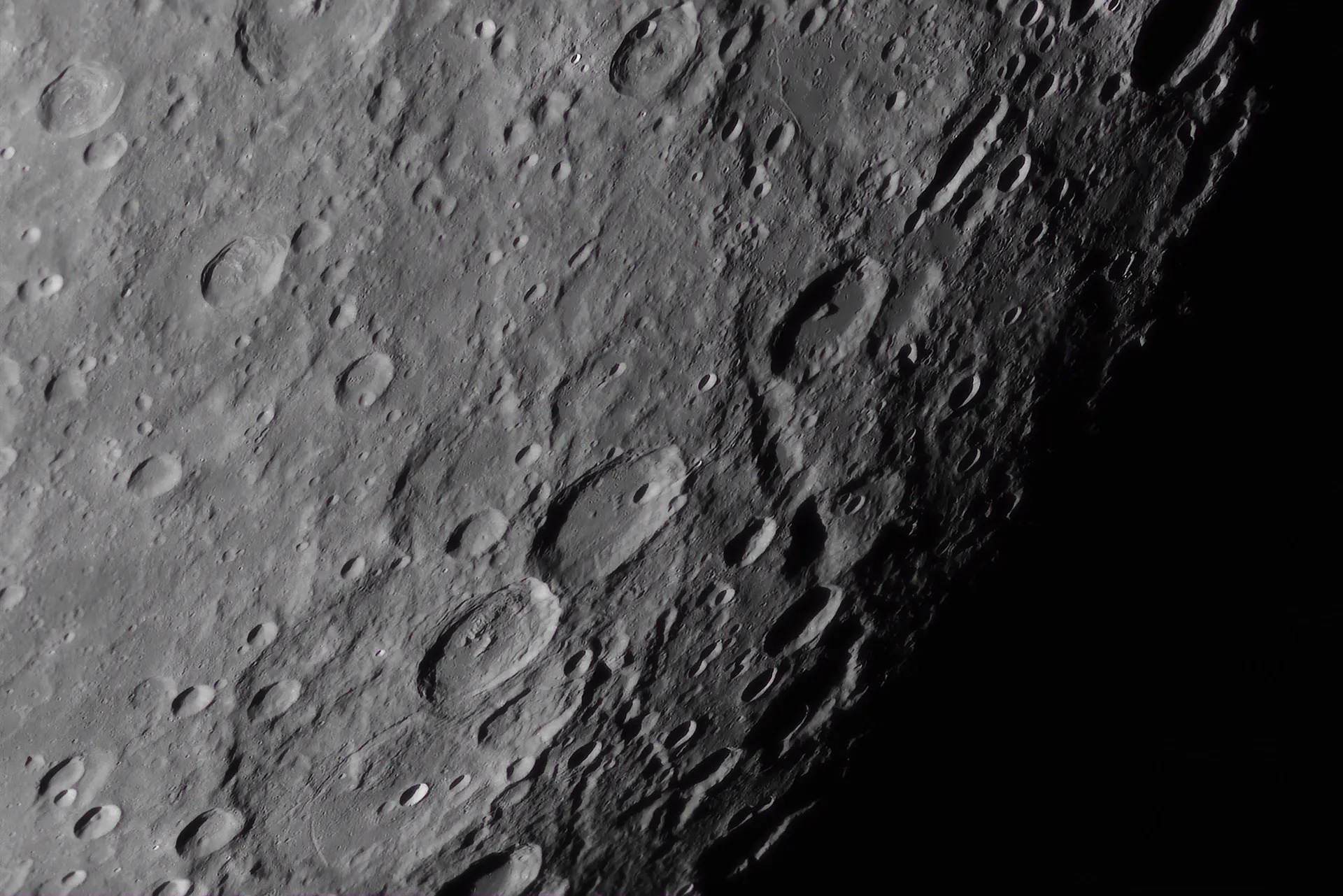 The valley on the moon, Vallis Rheita, runs diagonally in the centre of this image, and above it is the crater Rheita. 'The details in shadow line, mountain peak and craters within the 71-kilometre wide Rheita crater, is reminiscent of Apollo orbiter images.' Photograph: Niall MacNeill/David Malin awards
Winner Photo Editor's Choice
Cape Byron Lighthouse Moonrise by Kelvin Hennessy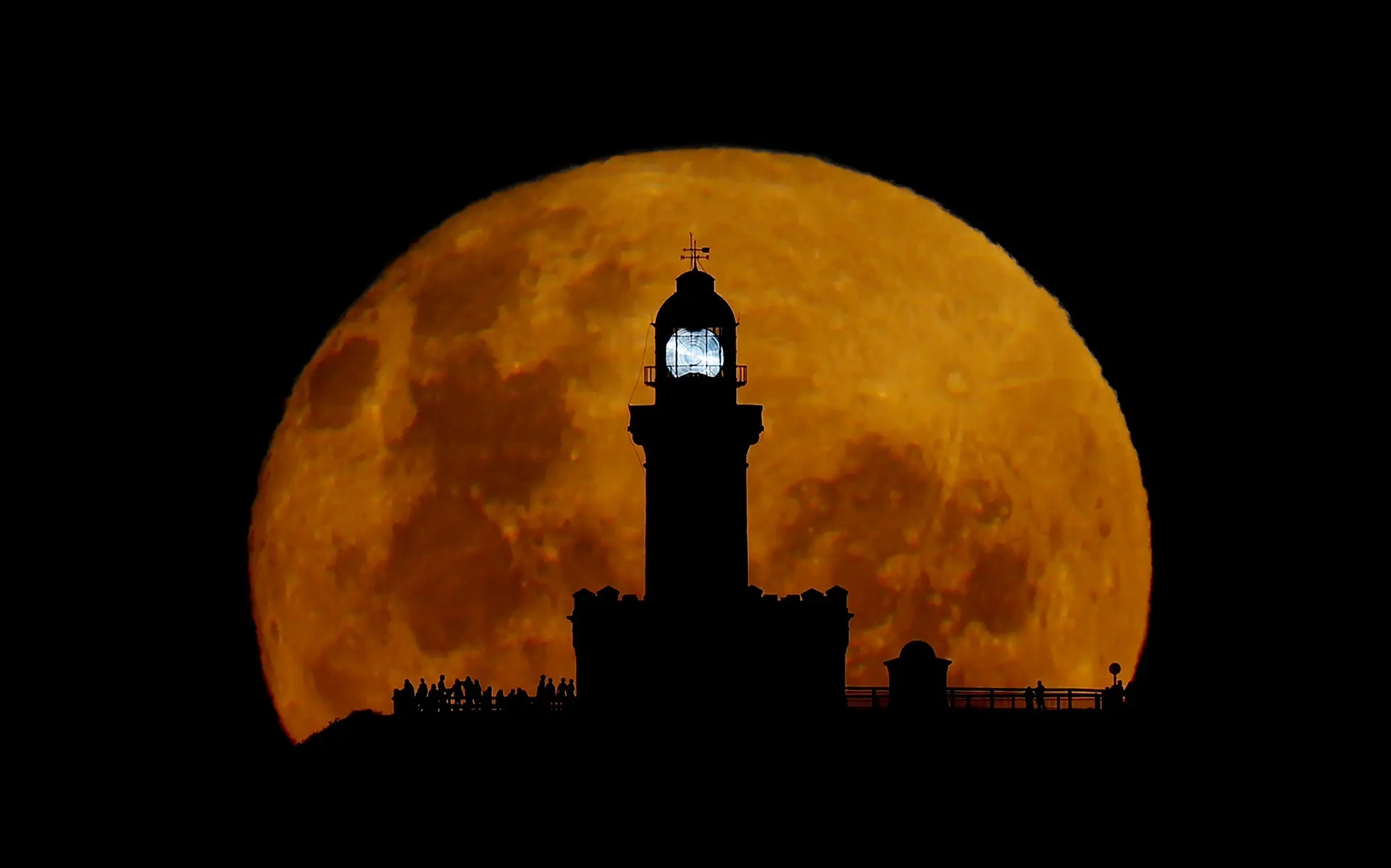 Taken through a high-powered telescope from a distance of 5.1 km away makes the moon appear extraordinarily large in this photo. The shooting location had to be accurate to within a couple of meters. Photograph: Kelvin Hennessy/David Malin awards
The David Malin astrophotography awards are sponsored by CSIRO and run by the Central West Astronomical Society. The panel of judges is made up of professional and renowned photographers, including veteran astronomer Dr David Malin.
You can view all the winning photos on the David Malin Awards website or on display at CSIRO's Parkes Observatory from September.
The Theme for the 2024 Competition for the David Malin Awards is ''Working with Light in the Night''.
The challenge of the open category is to showcase the night sky (or an astronomical object) against incidental artificial sources of light. For example, the Milky Way above a sea of urban lighting.
Details here: davidmalinawards.com