December 4 - 10, 2022: Issue 565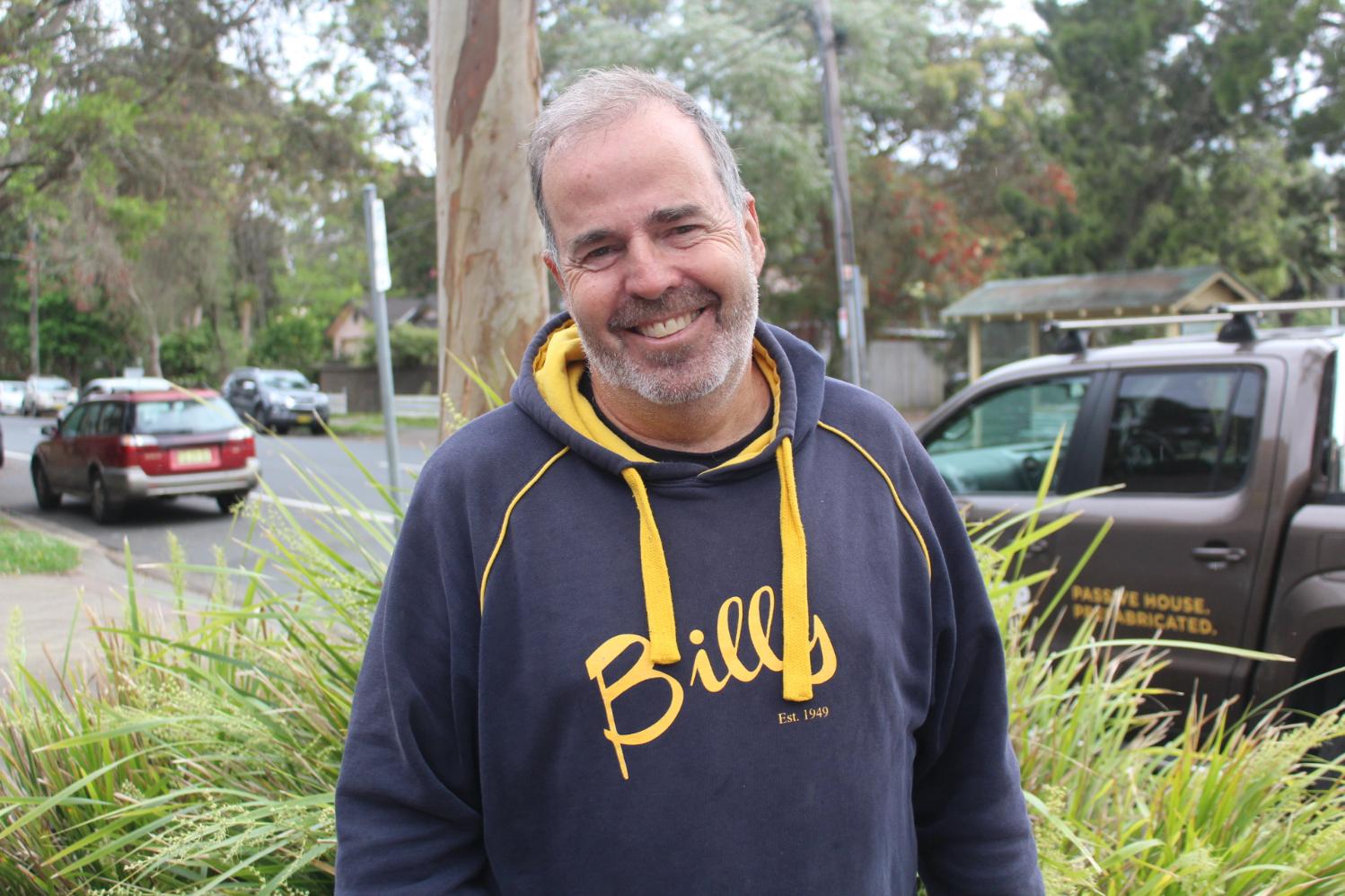 Bilgola SLSC Member is also one of the Pittwater Swim Series committee members. With Summer now commenced, it's a good time to look into what's coming up with the Pittwater Swim Series, after two years of weather and Covid postponements, and catch-up with a Bilgola SLSC member - that wonderful little beach tucked away below the Bends.
The Bilgola Surf Life Saving Club was formed in the summer of 1949 when a small band of locals commenced patrols on Bilgola Beach. In 2019 the Bilgola SLSC celebrated 70 years of service to the local community. Bilgola Beach is nestled in between Avalon and Newport Beach.
Our volunteers are committed to keeping the beach safe and serving our community. We patrol Bilgola beach on weekends and public holidays during the Patrol season, which starts in September and goes through to late April.
Every summer, Bilgola is home to several major surf sports events, including the Billy Swim and the Bilgola Boat Carnival. We have a thriving nippers community and a genuine family friendly atmosphere.
The Bilgola SLSC clubhouse is a the focal point for our club and local SLSC community. The facilities include new and upgraded toilets and showers, a gymnasium, BBQ areas and glazed undercover areas. It has a spacious hall and bar area for club training, meetings and private functions, as well as junior clubrooms and storage for our lifesaving and competition equipment. The clubhouse has a fulltime caretaker onsite.
Visit Bilgola SLSC: bilgolaslsc.org.au

This week, a chat with Mr. Madew about all things swimming and Bilgola.
David, you're a Member of Bilgola SLSC – when and why did you join Bilgola?
We came to Sydney in about 2007, we moved here from a winery that we had at Lake George near Canberra. We had three young children at the time and moved to Whale Beach. We wanted to put the children into Nippers and so went to Bilgola – we really loved that beach. My wife Romilly subsequently became President of Bilgola SLSC and I was doing volunteer duties in the background – I'm IRB Captain and run the Swims as well.
We gravitated towards that beach because of the great Nippers Program that's run through the club. Now we remain Members because we love it and doing something for the club and the community – all our children have now finished Nippers, but we continue.
You can walk down there and know pretty much everyone who is there; it's a great beach and a great club.
What's happening with the Pittwater Swim Series this Season and in the future?
The Pittwater Swim Series runs again this year, commencing with the Newport Pool to Peak and then the Blackmores Billy Swim, the Mona Vale Swims and the Big Swim and finishes with the Around the Bends and Ocean swims of the Avalon Beach SLSC. Funds raised from these swims support these local surf clubs to look after people on the beach with enabling the clubs to buy equipment or do training.
The Pittwater series of Ocean Swims is already pretty big and popular but we've been working on ways to assist these to have a greater reach. Ultimately all of us are topping out in numbers because of the popularity of the series – and of course you can keep tacking people on but we don't want to make it too crowded and lose some of the great 'feel' each of these unique swims have. So what we looked at was ways in which we can add value for the swimmers and for the area and community.
Obviously these swims all take place in what is a beautiful area and so what we want to do is showcase that. What we're talking about is approaching some swim websites overseas and showing that they could come on over on a Friday, have some accommodation locally, and then do a swim, and then visit somewhere else during that week between swims. They may go to central NSW, or they may go to Melbourne or wherever, and then come back for the next weekend to do another of our Ocean swims.
The following week they could do the same or stay around here, and then take part in another Ocean Swim in the Pittwater Series. So effectively, over one or two weeks, people could do 2 or 3 swims and also have an opportunity to explore a lot of eastern New South Wales.
Swim tourism is actually starting to become quite a big thing – so we're trying to effectively plant it here too. We won't be moving the swims around or change the dates, and this is a very busy time of year locally already, however there is that ability to increase the numbers a little bit and a capacity to make this one of the 'go to' destinations for swim tourism. This has the potential to increase the amount of money being put back into the community.
Last Season I unfortunately had to cancel our Bilgola Swim – we had some people who had driven down from Bathurst and stayed the night before and still came down to the beach on the morning of the swim to visit Bilgola. We had let them know the swim was cancelled but they still wanted to visit the beach and get their toes wet, and ultimately they will come back for the next swim because they love it and they love this area.
So hopefully we can increase the number of people who head east for the Pittwater Ocean Swims and increase their ability to stay in the area and support local businesses as part of that.
When we were speaking with Peter Fenley, current President at Bilgola SLSC, pre-Covid he was outlining plans for improvements at Bilgola SLSC for the clubhouse itself. Recently Avalon Beach SLSC and Warriewood SKSC have received grants from the council to install solar panels so they can head towards Net Zero – Peter also mentioned something along these lines – has that advanced?
Yes; we've recently installed solar panels on the roof. Three or four years ago we converted all the lighting in the building to LED. These measures cut our electricity bill by three-quarters. Obviously we run compressors for fridges and other items but ultimately we're aiming to run everything in the clubhouse itself via solar generated electricity and this is allowing us to achieve that.
Bilgola SLSC is increasing in popularity – every Sunday there is a small army of Nippers along with SRC Members, older Members and surf sports Members, in fact every age is represented in this surf club – are there other facilities a growing club needs?
Yes, there are. In the next few years we aim to talk to the Council about these. We don't want to follow the crowd so to speak, but we do want to be able to display Bilgola Beach in the best way possible. We also cater for a lot of functions through the surf club - we are a surf club that does functions on the side; so the room used for a wedding on a Saturday night will have 200 Nippers tracking sand through it on Sunday morning.
We also have one of the iconic bars in surf clubs in our Boat Bar. We want to make people aware of this great room and that the clubhouse is open for visitors and so we run events like Sippers on a Sunday afternoon. This also gives the public an opportunity to learn more about what a surf club is about and why they're such a vital part of our community.
We also have a wonderful barbecue with an enclosed lawn area. We want people coming in, we want them to know about what we do and feel that the clubhouse itself is the place to find out about that and meet up with the people who are members, perhaps even consider becoming a member themselves.
There is a perception out there that to become part of surf life saving you have to be able to swim say 2000 metres then get on a board and catch a five-metre wave while doing handstands and finish with a few somersault flourishes as they come to shore; this is simply not true. There are a range of roles where people can get involved in their surf club and their community that don't involve any of the requirements needed to fulfil being an on-the-beach Patrol Member. There are training roles, PR roles, paperwork roles, manning or womaning the BBQ, all sorts of roles.
We want people coming down and finding out how they can get involved and be a part of the movement – they may be very very good at radio or First Aid. Not everybody needs to get on a board or jetski or IRB – the heroes we also need are those who may be sitting on shore and can take over after that initial rescue.
Volunteering, although it is a great to be a part of, is also an area where we're not getting the uptake we need to see longevity in these areas – it's simply that people have busier and busier lives and don't feel they can commit so much time. However, by understanding that there is a whole range of areas they can get involved in to the degree that will suit them we can ensure that knowledge, experience and the ability to save lives can persist.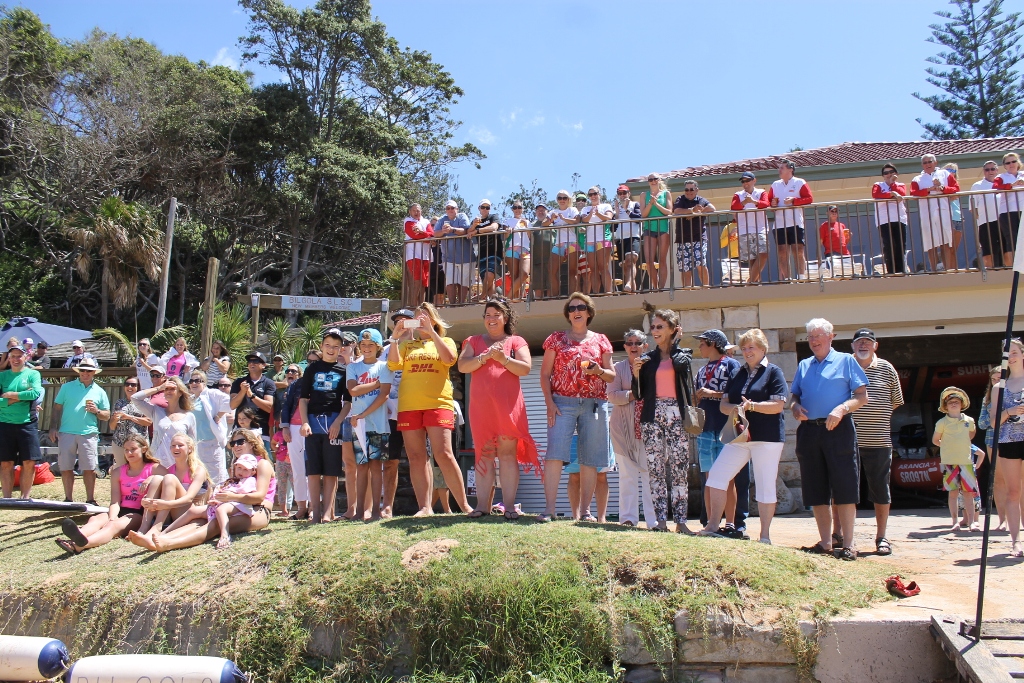 Bilgola SLSC is also holding on to their younger Members though – there is still a large group of SRC's happily involved. How are you holding onto these younger Members?
The way we do it is really focus on Cadet Day when they first step into the SRC. We go over into Pittwater and bring down a Surf Boat, an IRB, a ski – and a lot more equipment beside – and let everyone have a go on everything. So as IRB Captain I'll put the kids in the front of the IRB and take them out and show them what we do with the IRB and they will come back and say 'I want to do that'. The same happens with the Surf Boat or the skis – it's about providing them with an opportunity to try out what else is available and find out what they may be interested in pursuing and then supporting them to be able to do that. Doing this allows them to know what else they can get involved in going forward; not just the skills and knowledge and courses available, but also bringing in that fun element of the surf sports.
By that stage they have self-selected what they want to do – they love the surf, they feel part of the club itself, want to be part of the Patrols, but what else is there on offer?; how can they grow themselves, grow their skills – and how does this help them in other areas of their lives, with fitness, with knowing what to do when First Aid is needed – not just in the club setting and on the sand, but outside of those times and areas – how can we add value to their lives, and themselves, through these other opportunities?
Ultimately it is about retaining these young Members and supporting their journey into these other areas. As an example, I oversee the IRB Training – we have 5 Trainers for our club, even though it is a smaller club, because we want to be able to give that intensive support and training. We currently have an 19 year old and a 21 year old involved in IRB training - they are passionate about the IRB because we are passionate about nurturing their interest. The same applies across the other fields – whatever it is, surf boats, skis, board – the aim is to give them all we can and support them to all the way through.
By keeping that focus on supporting the individual you have a higher rate of success for them personally and that ultimately is of benefit for the club because they want to stay involved through what they have chosen to be involved in and through becoming confident in their ability to do so. You are focused on self-empowering them and ultimately this also makes for a better surf club in the 'feel' within the club as well as the membership's ability to respond to events.
It's a very personalised way of doing it, but, it is the way that seems to work.
We have some members who drive every weekend from west of Parramatta and have done so for 13 years through Nippers to now being part of patrols because they love being involved and love being a part of what they're doing. Peter and his family are a few generations of Bilgola Members who are so committed to what they are doing that they turn up each weekend every season without fail.
Our Patrol, for instance, has a range of people involved. My wife Romilly is the Patrol Captain, we have a nurse who is Deputy Patrol Captain who has been with us since she was 15, Peter and his family count three patrollers, school kids doing their HSC, a real range. I'm the IRB Driver for the patrol, but I'm training some replacements - we have a large crew who all want to take part in this.
What attracted you to the IRB?
I had never been attracted to boats, even while living near Lake George, which never had water in it anyway! It is the camaraderie first off, but also the immediacy of it – that you can immediately get to someone who is in trouble. The IRB is a platform that can be used in rescues, particularly mass rescues for instance. Maintenance of boats and motors is also something I find quite appealing – I'm not very good at it, mind....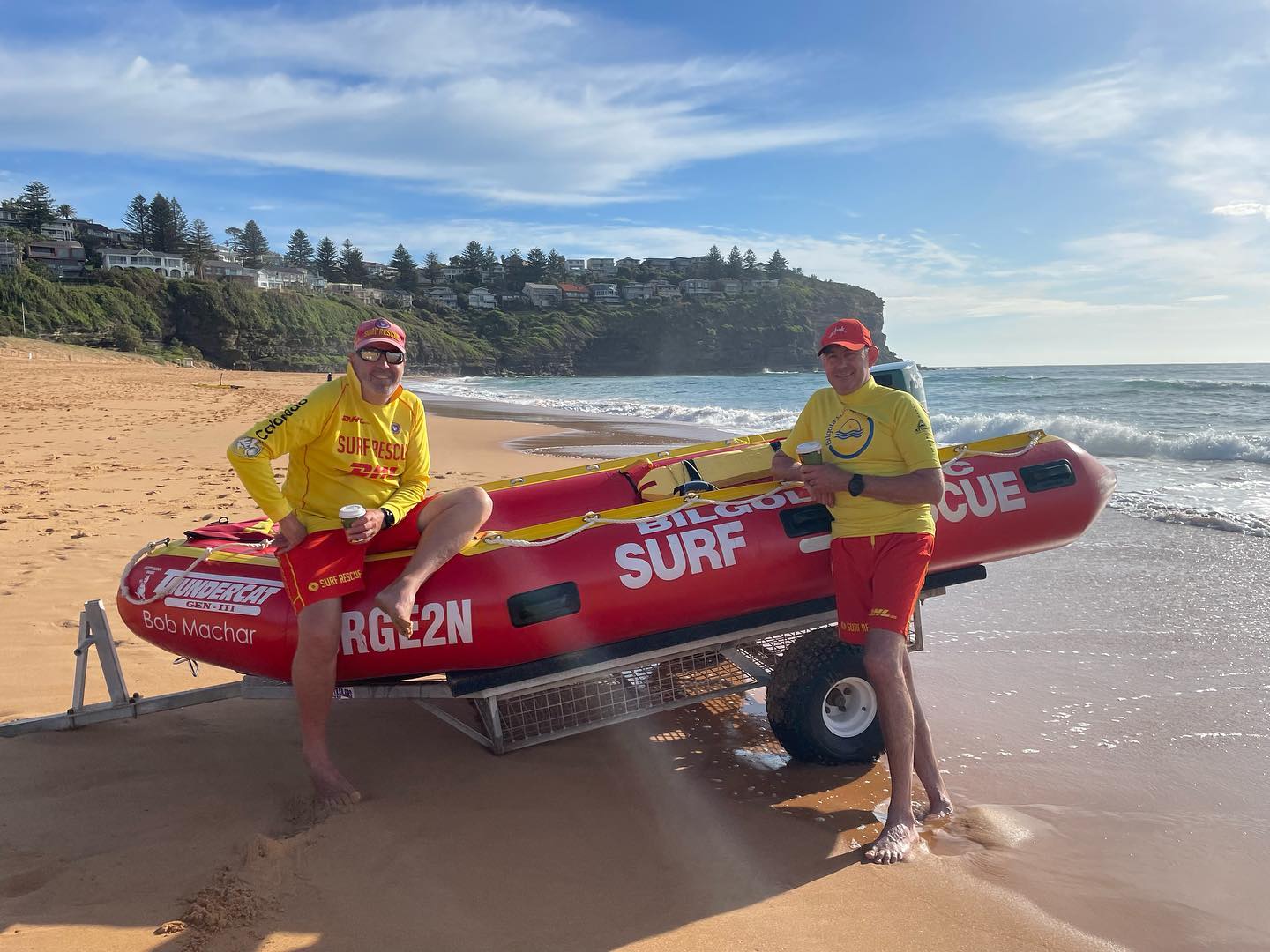 David (left) and Pete (right) - The IRB Division backbone of Bilgola SLSC
What has Surf Life Saving given to you personally?
I would say I have been blessed to marry the right partner and have a wonderful family and then to also be involved in surf life saving. I adore the whole process but particularly the club that I am at. The camaraderie we have at Bilgola, which then extends across all the other clubs and across the broader community, is a pretty great thing to be a part of.
Both Rom and myself have been involved in rescues like the Western Sydney flood rescues – we lost our ute during one of these because we were out there helping, but ultimately it is a great thing to be a part of, to be able to help others when they need a hand. The ute is replaceable – the people we went to help, they're irreplaceable – and in the scheme of things, that's what it's all about.
We are terribly lucky to be able to do the things that we do. We'll keep doing this until we can't, when someone taps us on the shoulder and says 'it's time to move on son'. (laughs) but hopefully that's a few years away yet.
What are you looking forward to this Summer?
Sunny days. Obviously the Bilgola Swim, that's always a great event for our club and the community. The Sunday Sippers are a favourite with us. Jean, who is our licensee, is great at selecting these bands and we've been very lucky at the level of musicianship we're able to offer the public and members to enjoy as a way to wind down of a Sunday afternoon. We have had a number of those who have gone through the Triple J Unearthed program play for us while working their way up to enter that, and when you have the Boat Bar to lean against while listening; how could you miss it?
What are your favourite places in Pittwater and why?
Obviously Bilgola Beach. I'm up before dawn every day and I take sunrise photos to post on Twitter - a lot are of my favourite beach, which means they're of Bilgola.
And of course, everything north of the Bilgola Bends is a favourite also – how could this place not be?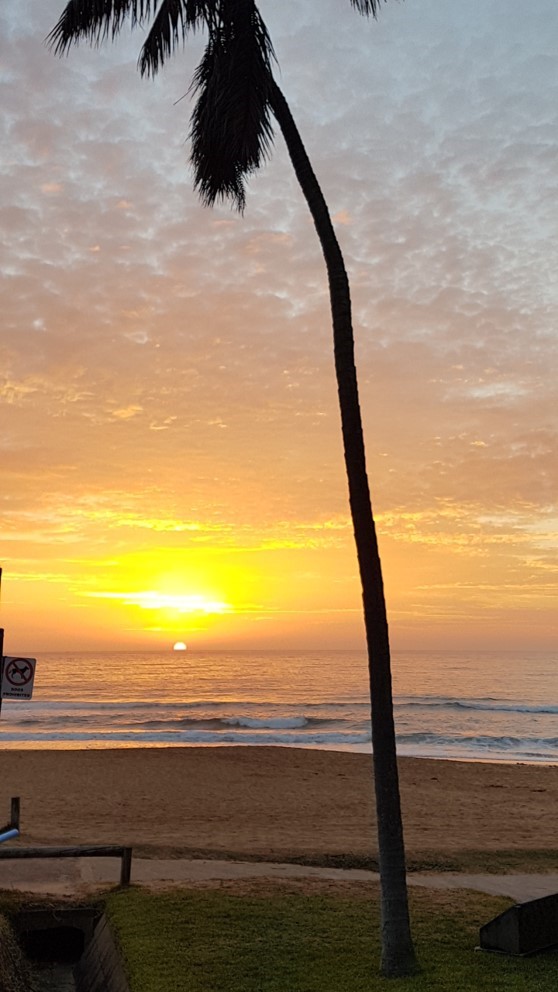 Bilgola Sunrise. Photo: David Madew
What is your 'motto for life' or a favourite phrase you try to live by?
We have a fun phrase for our IRB group that we work/live by which is 'expellam illium sicut tu furatus es' in Latin and it loosely translates as 'drive it like you stole it' – appropriate for IRBs!
It's that lust for life and we're very lucky to embrace that particular credo.
The Pittwater Swim Series 2023
The Pittwater Ocean Swim Series is a brilliant excuse to take in the beauty of five of Sydney's Northern Beaches during the height of summer while supporting the local surf lifesaving clubs who organise the events.
Enter and complete 3 out of 5 swims in the Pittwater Ocean Swim Series and you'll go in the draw to win an OceanFit Swim The Whitsundays swim tour valued at $2,295!
There are five swims in the Pittwater Ocean Swim Series that are held across five different parts of Sydney's Northern Beaches: Newport, Avalon, Mona Vale, Palm Beach and Bilgola.
The upcoming 2023 Summer Pittwater Ocean Swim Series includes:
The Newport Pool to Peak on January 8th 2023 - This ocean swim offers three different swim distances; 400m for 10 years and over, 800m for 13 years and over and 2km for 13 years and over. Great prizes are available via a lucky swimmer draw and medals are presented to category winners and placegetters. Fresh fruit is provided for swimmers on their return to the beach and there is a succulent BBQ.
Blackmores Billy Swim on January 15th 2023 - The Blackmores Billy Swim, affectionately known as the 'Billy', has two different swims starting an hour apart, 500m and 1.5km and the more daring of swimmers can certainly try to complete both. The event is a major fundraiser for Bilgola Surf Life Saving Club, supporting patrol activities and equipment acquisition throughout the season. Your entry fees help keep Bilgola Beach safe. Blackmores is once again the major sponsor, with Harris Farm supplying fruit for after swim replenishment.
Warriewood To Mona Vale Swim (& Family Swim) on January 22nd 2023 - The Mona Vale Ocean Swim is a two swim event on Sydney's Northern Beaches. The first of the swims is the 1km Janice Mason Family Fun Swim at Mona Vale, a relaxed and enjoyable swim for the whole family. Following that, the longer of the two swims, the Don Jenkins Memorial Swim, takes swimmers on a 2.26km journey from Warriewood Beach to the Mona Vale Basin. The Warriewood to Mona Vale swim was first held during the 1977-78 season with 20 swimmers, and it is now named after the founder of the swim, Mona Vale life member Don 'Doc' Jenkins. It is recognised as one of the first organised swims in Australia.
The Big Swim: Palm to Whale Beach on January 29th 2023 - The Macquarie Big Swim from Palm Beach to Whale Beach is one of the premier events on the ocean swim calendar, with a proud history and a satisfying and challenging course. The 2.8km point-to-point ocean swim started in 1974 with just shy of 40 competitors; but today, it is pushing 2000 competitors, attracting ocean swimmers from all over the country. Starting on the northernmost beach on the peninsula, this ocean swim offers two different swim distances; the Ray White (Prestige) Palm Beach Little Big Swim which is a 1km ocean swim and the main event, the 'Big Swim' a 2.5km ocean swimming epic.
The 'Round the Bends' swim or the Newport To Avalon Swim (& Surf Swim) on March 13th 2023 - The Newport To Avalon Swim (& Surf Swim) event hosts two previously separate swims in one awesome day of ocean swimming on Sydney's Northern Beaches. There's a 1.2km 'family' swim around the buoys off Avalon Beach and the pinnacle event, the 'Around The Bends' Newport to Avalon Beach 2.5km point-to-point journey swim. For the really keen, there is a rare opportunity to swim both events for the same price! Organisers have scheduled it so that any parent in the 'Around The Bends' swim can be finished and ready to join their kids in the shorter swim - making it a family affair.
Grab your spots now at: oceanswims.com