March 1- 7 , 2020: Issue 440
Daniel Hughes' 3rd Century In A Week
News came through late last night/early this morning that First Grade Cricket player Daniel Hughes scored his third century in the week on Saturday February 29th in a First Grade match against Sutherland at Allan Border Oval, Mosman.
NSW Blues and Sydney Sixers batsman Daniel Hughes has been a vital figure for the Blues this season during the Sheffield Shield and Marsh Cup competitions. During the week he scored a century in both innings opening the batting during the 133-run Sheffield Shield victory over South Australia at Bankstown Oval. Hughes hit 103 from 191 balls during the first innings, including 14 fours, and then made 136 from 170 balls, smashing 22 boundaries and a six, as the Blues built their lead in the second innings.
In the Sheffield Shield Match for NSW vs South Australia his centuries helped to take NSW to the Top of the Table. Hughes, 31, became the first Blues player to score a century in each innings since the now Head Coach Phil Jaques achieved the feat against Victoria during the 2010/11 season.
Hughes has played 46 First-Class matches, scoring 3,103 runs at an average of just over 40, hitting seven centuries and 17 half-centuries, since making his debut for the Blues against South Australia in March 2013.
Hughes has also featured in 27 limited overs games, hitting 1,319 runs at the outstanding average of 57.34, for five hundreds and six fifties.
He joined the Mosman Cricket Club (formed in 1908) in 2017. Since then Daniel, who is also keen to give back to the game that has been good for him, has been working throughout the season with Mosman's juniors in both cricket and off field capacities. His experience as a Sixers Ambassador has been invaluable as he looks to share his knowledge and passion for the game with young Mosman players.
Fresh from a dominant Man of the Match performance for NSW against South Australia, Daniel Hughes was back into the Whales side to take on Sutherland at Allan Border Oval Mosman on 29th Feb. Last time he played against Sutherland on this ground he peeled off a double century so Hughesy was looking forward to the match, especially as he is in superb form with a century in each innings for NSW this week.
Daniel Hughes hit his 3rd Century of this week with a 135 for Mosman against Sutherland DCC at Allan Border Oval.
In these photos, Hughes hit a 6 to go to 100 - pictures courtesy Malcolm Trees - who shared those great photos of the ASRL Open 2020 last Issue.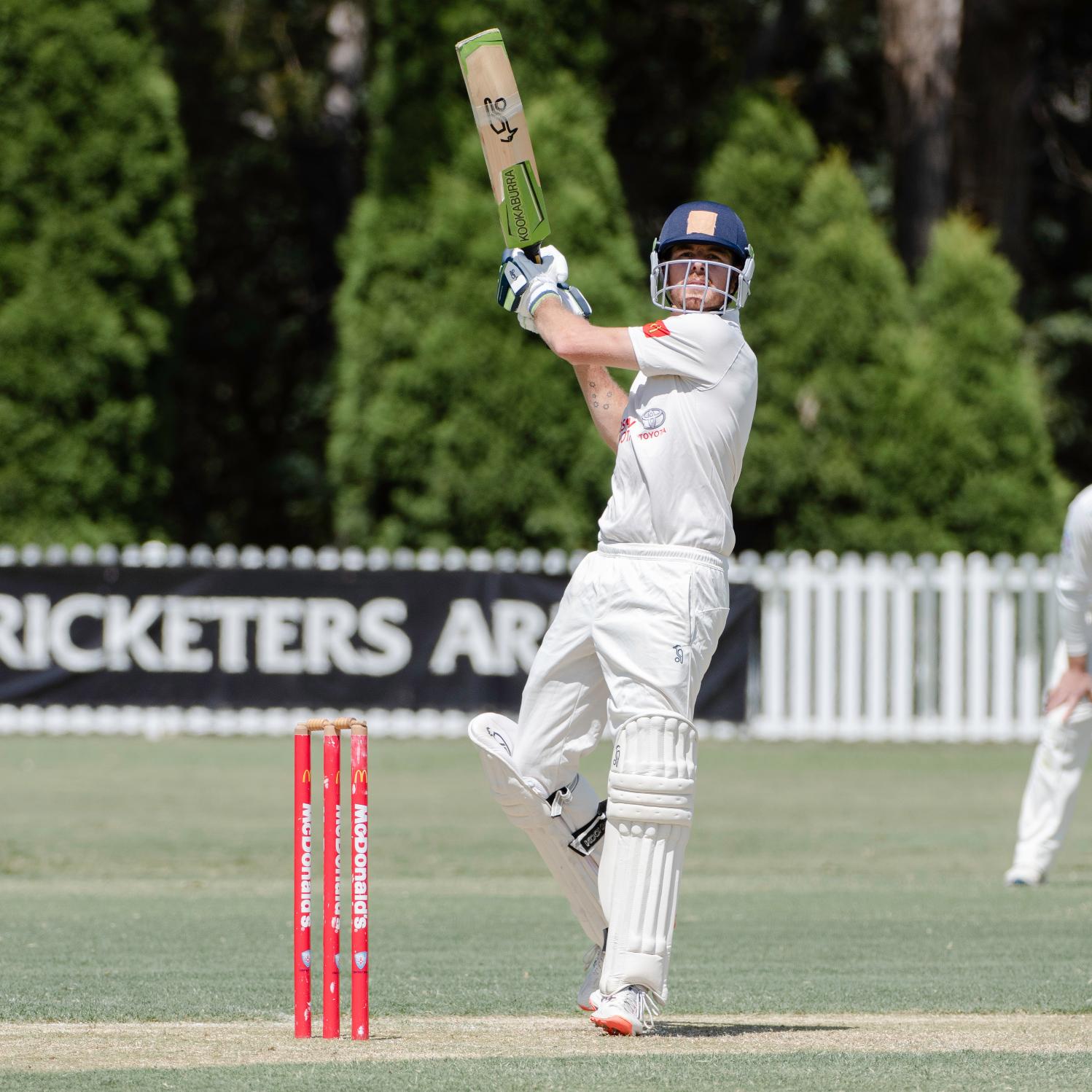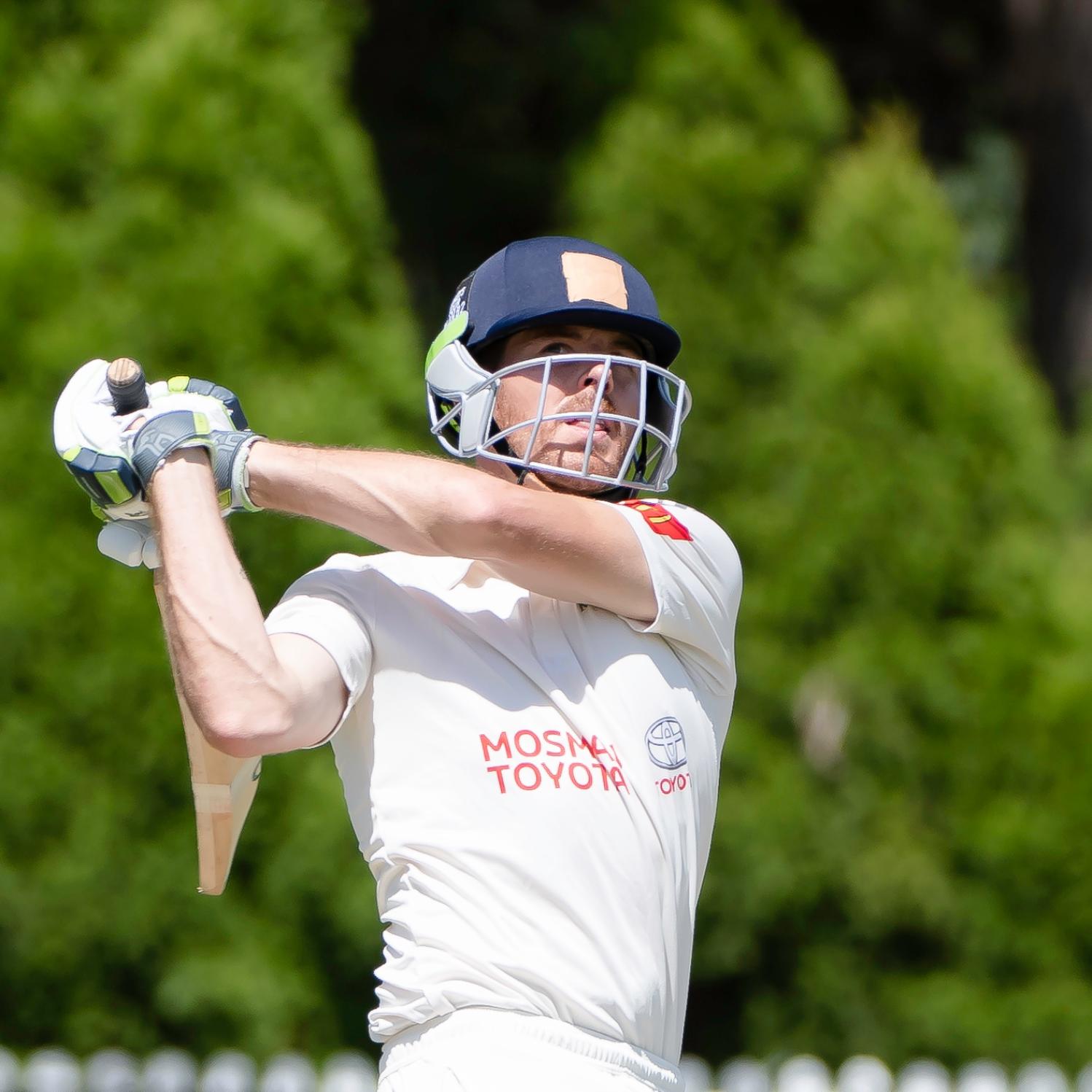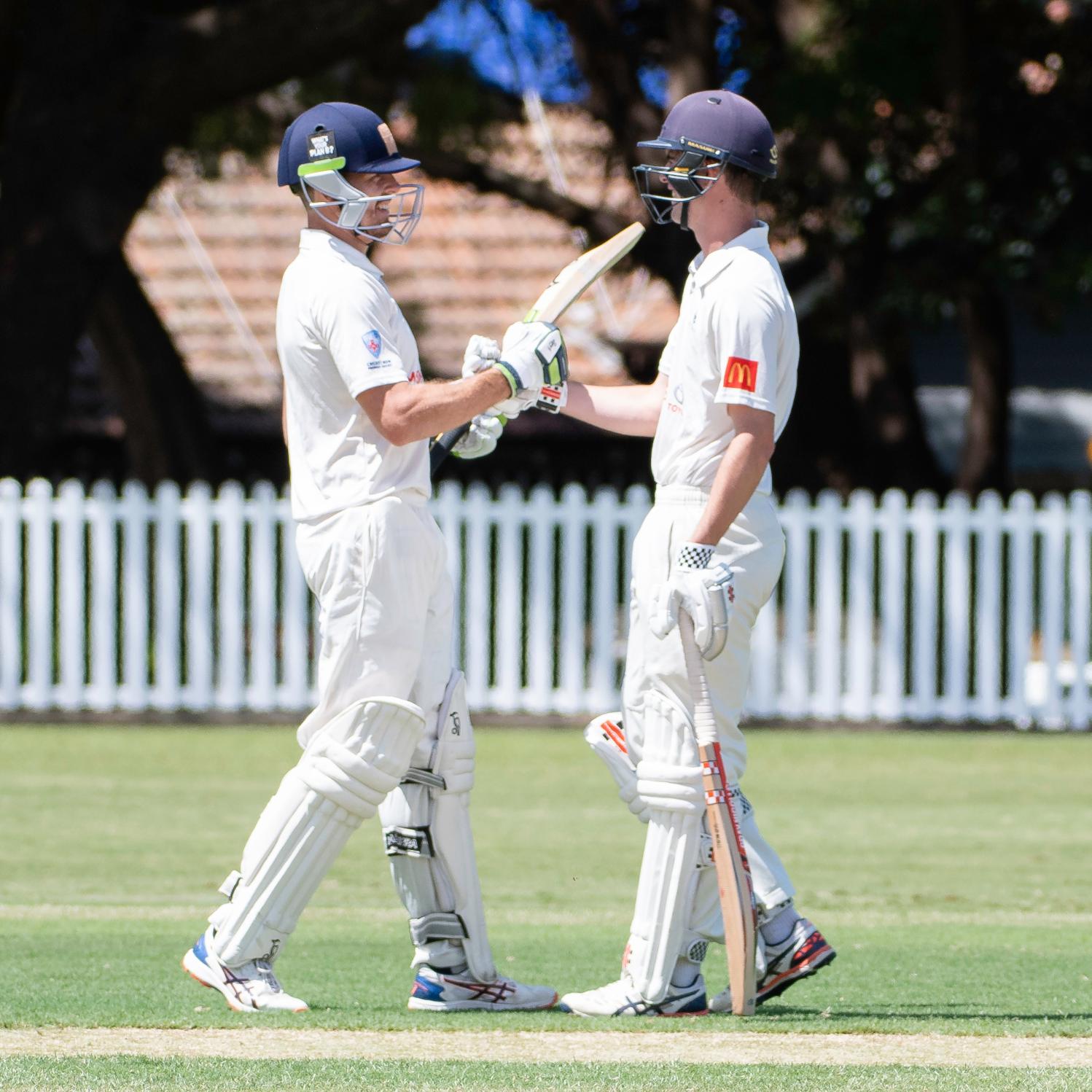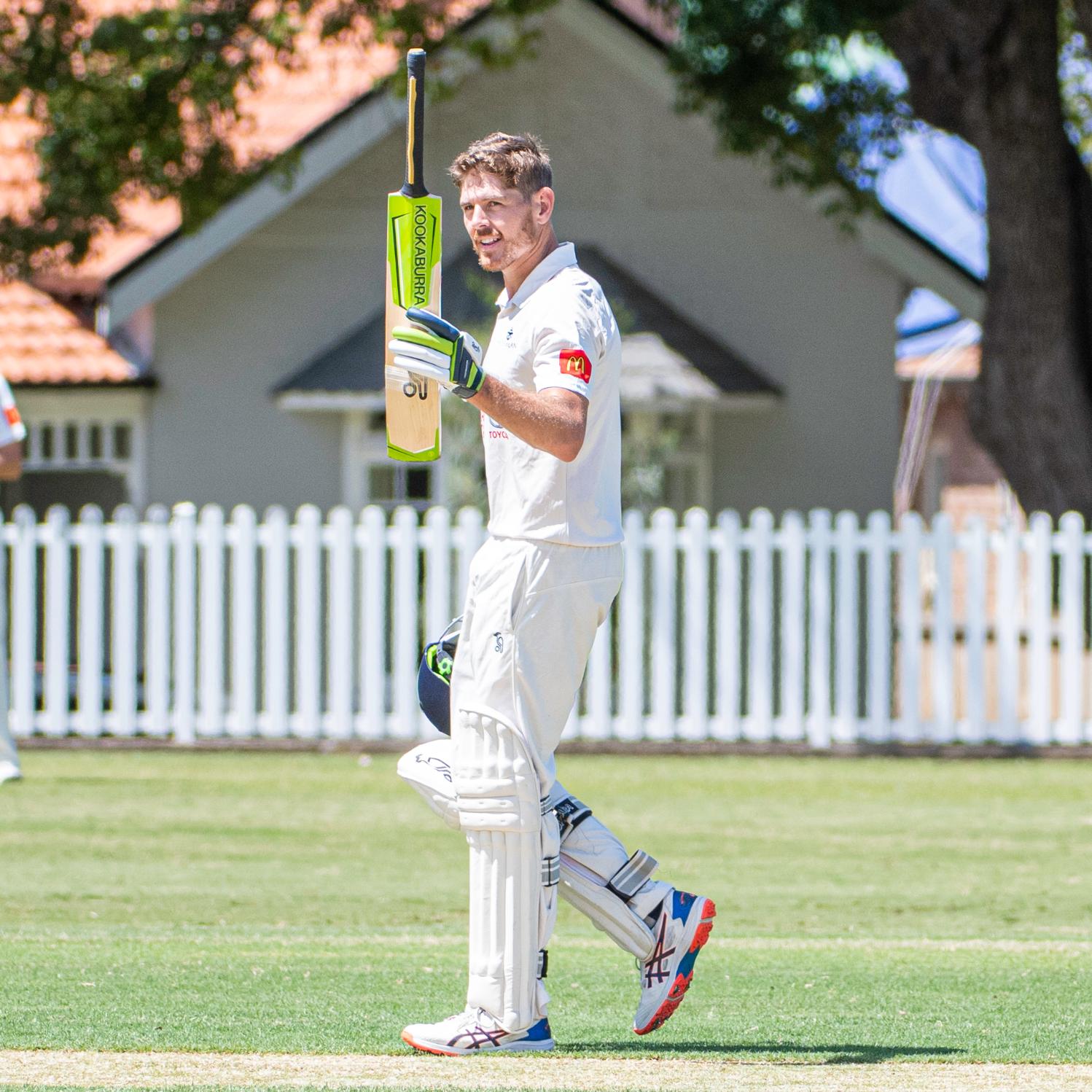 The Mosman Cricket Club is a local community Cricket Club with a proud history that has produced multiple Australian Test and One Day players, including two Australian Test Captains in Ian Craig and Allan Border. Shane Lee and Brett Lee are among the clubs recent Australian representatives.
Known as the Whales, the Mosman Cricket Club has players from age 5 to 60, who participate and compete in development programs and competitions in Juniors, Grade and Masters, all in one Club.
Mosman players can progress from development programs (5 – 8 years), to Junior teams (9 – 17 years competing in the North Shore Junior Cricket Association), to Grade (6th – 1st Grade in the NSW Premier Grade Cricket Competition), and potentially on to play for NSW and Australia, as did Australian Test Captain Allan Border, and as Daniel Hughes is in representing NSW.
Mosman also has two Masters teams (Masters Over 40, and Classics Over 50) that play in the Sydney Masters Competition.
The Whales are proud to be part of the Mosman community and always welcome and appreciate the participation and support of the Mosman community.
Find out more at: www.mosmancricket.com.au