June 18-24 2023: Issue 588

Northern Beaches Creative Leisure & Learning: Centenary Celebration 1924 To 2024
Please Join Us In Celebrating 100 Years Of Creative Leisure: 1924 – 2024

What are your memories of Creative Leisure?
Calling past participants in any Creative Leisure Movement
activities, to send us your stories or experiences.
By Post: Northern Beaches Creative Leisure & Learning Inc
PO Box 1718 WARRIEWOOD 2102
Phone: 9944 6027
Reflecting the changing interests of the community has always been the focus of this local community group, which will have been operating for 100 years in 2024.
Northern Beaches Creative Leisure & Learning Inc currently provides a range of leisure and learning activities which includes History Walks, Social Cards and Games Days and a Sunday Activity Programme for adults with special needs.
WHERE DID WE BEGIN?
Originally known as the Children's Library & Craft Movement, later called the Creative Leisure Movement, this organisation was founded in Surry Hills in1924 by two sisters Elsie Rivett and Mary (Rivett) Mathieson. It catered for children with after school activities, holiday programmes and travelling libraries. In the Northern Beaches area there were five libraries: - Balgowlah, Manly, Harbord, Narrabeen and Terrey Hills. These activities expanded to include preschoolers and adults.
From 1971 programmes and activities were developed on the Northern Beaches under the leadership of the tireless Nan Bosler catering for the needs of all ages and abilities. With Nan at the helm, the organisation pioneered children's toy libraries, playgroups, after-school care, international dance camps, film groups, adult learning and leisure classes, the Knitters Guild of NSW and the War Veterans Creative Leisure Movement. These activities evolved to include disabled adult programmes, learning difficulty support groups, the Kookaburra Playgroup, holiday fun programmes and Interchange. Many of these activities are now run independently, while others are provided by organisations such as the local councils.
When the parent organisation of C.L.M. closed down in March, 1996, the Northern Beaches region incorporated as Northern Beaches Creative Leisure & Learning Inc continuing the same aims; -
AIMS Of NBCLL
To provide a range of learning & leisure activities for all ages and levels of ability; with particular emphasis on adult education and activities for seniors and adults with special needs
To promote activities and programmes to meet the needs of the community.
To adapt to meet the changing needs of the community.
The involvement of interested citizens is necessary for this organisation to continue its established programmes of leisure and learning activities.
We welcome all interested persons to join and assist in this process.
Annual membership $10
TODAY NORTHERN BEACHES CREATIVE LEISURE & LEARNING
Provides activities which encourage the constructive use of leisure hours & promote the enjoyment of lifelong learning.
HISTORY WALKS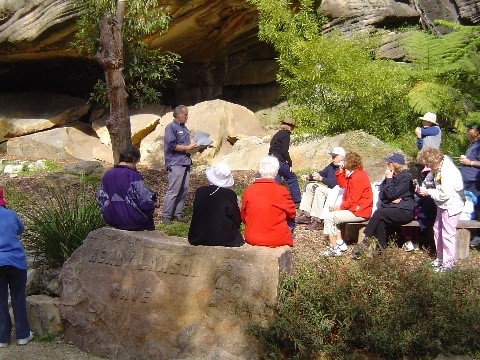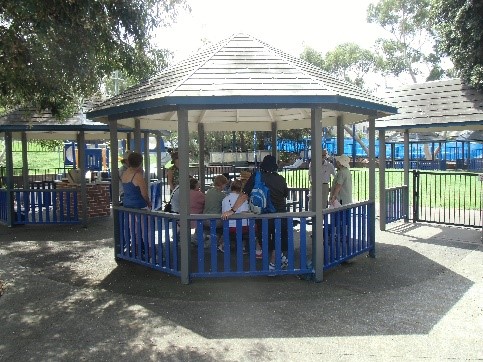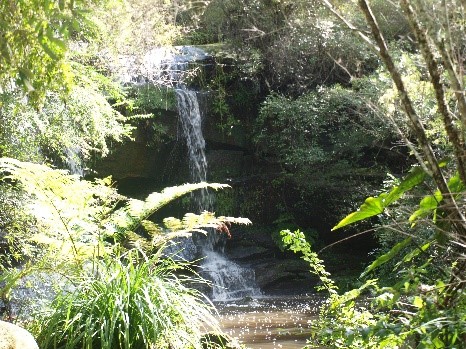 Henry Lawson Cave, Flat Rock Brookvale Park Dundundra Falls, Terrey Hills
Step into the past on a walking adventure to discover the fascinating history of the northern beaches and northern suburbs and appreciate the beauty of the natural environment.
These monthly walks provide an insight into the pioneers of Manly/Warringah/ Pittwater and North Shore.
Enquiries; Phone Maureen 9944 6027
*********************************************************
Sunday Activities Program For Adults With Special Needs
(This project receives funding through Pittwater RSL Club's ClubGRANTS scheme)
Aim: To provide a regular program of leisure and learning activities for participation by adults with disabilities living in the community.
Goals: To increase recreation and social opportunities for adults with disabilities.
To introduce participants to a variety of leisure activities and skills.
To provide opportunities to participate in community recreation activities with appropriate support.
To enhance weekend leisure time by enabling people who share common interests to interact and socialise in a supportive and encouraging environment.
To maintain this programme, we need the assistance of a pool of volunteers, who are willing to assist either monthly or can be called on when necessary.
Assistance is greatly appreciated in helping participants to complete craft activities and with meal preparation.
Enquiries: Phone Maureen 9944 6027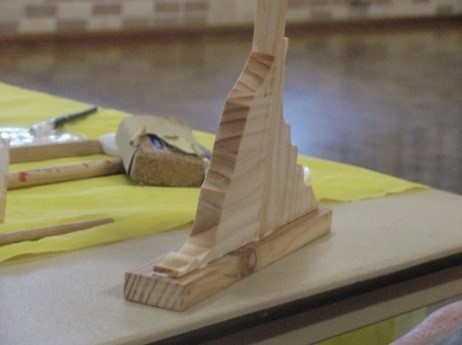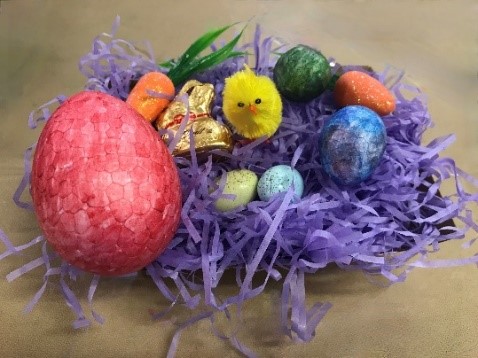 *********************************************************

Sunday Activities Craft Projects
UMBRELLA GROUPS
NBCLL also acts as an umbrella to various unincorporated community groups, including Lifeball, Artability, Mudlarks Potters and CHEERS.
LIFEBALL is a simple and safe team ball game for all seniors. It is a fun game which incorporates activities such as walking, passing and throwing a ball with the aim of scoring a goal through a hoop. It encourages physical movement and teamwork. Whilst it is similar to netball it is played at a safe walking pace without sudden stopping and is designed for fun, fitness, friendship, mobility and memory.
Lifeball can be played by men & women of all ages. It is particularly suited to older adults as it improves heart and lung function, increases circulation and relieves stiffness. It helps prevent fall injuries as it improves balance, coordination, flexibility, mobility and mental stimulation. Lifeball is a game designed on the philosophy of participation for all.
If you are looking for a way to get active, stay healthy and meet new friends....... try Lifeball
Lifeball has weekly games played at 2 locations:
Wednesdays: 2.00 -3.30 (excluding school holidays)
Curl Curl Youth & Community Centre
Abbott Rd, North Curl Curl
Contact: Margaret Phone 9451 0229
Thursdays: 10.00 – 11.30 (excluding school holidays)
Forestville Memorial Hall,
Cnr Starkey St & Warringah Rd, Forestville
Contact: Gail / Trevor Phone: 0416 05 0540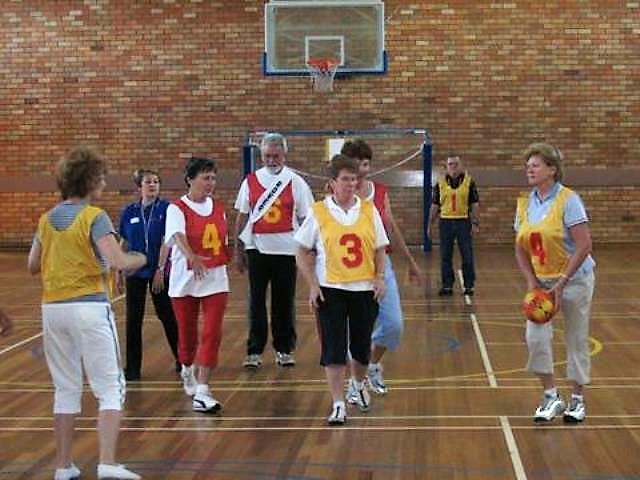 CHEERS – Cheerful Healthy Eating for Elderly Residents & Seniors
This program is for older residents in the community to participate in a good healthy meal and socialise - an important aspect of older life.
A different restaurant is booked for each month with people from the community arriving by public or community transport or own cars.
For information, please phone Jan on 9971 8973
ARTABILITY, under the auspices of the Northern Beaches Creative Leisure and Learning Inc. is a creative art program for adults living with disabilities with classes located at the Forestville Community Arts Centre.
Abstract work Colleen McCarthy
The Artability Program has been in operation for over 20 years. We have an exciting program on offer for 2023. The art program incorporates arts and craft projects which includes: painting, ceramics, sculpture, collage, printmaking, design, craft, watercolour, and creative murals. Some of the themes have included inspiration from Aboriginal Art, Flora and Fauna, Self Portraits, the Sea, Abstract Art, and Modern Art to cite a few examples. We encourage the art students to develop the projects with their own personal flair. We have a dedicated team of volunteers who provide one to one tuition in a very relaxed atmosphere.
Our program is unique because we feel that our art students gain a lot of personal satisfaction from sharing their art with the wider community by way of Exhibitions and displays. We currently have a display forthcoming at the Dee Why RSL Club with dates to be determined. In 2022 we had a very lovely Abstract Art Display at the Warringah Library.
We are proudly sponsored through grants from the Dee Why RSL Club and the Northern Beaches Council. Please contact Nancy La Mott at 0422 081 360 for more information.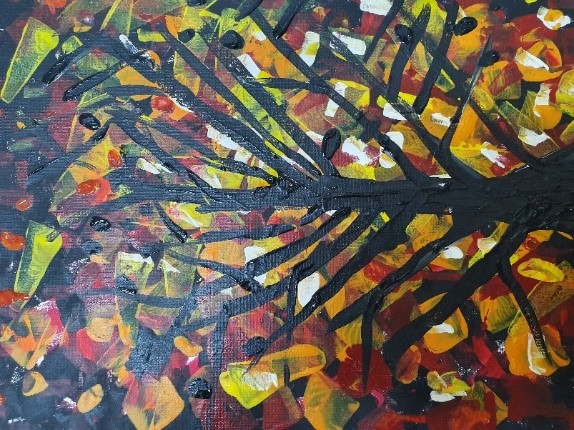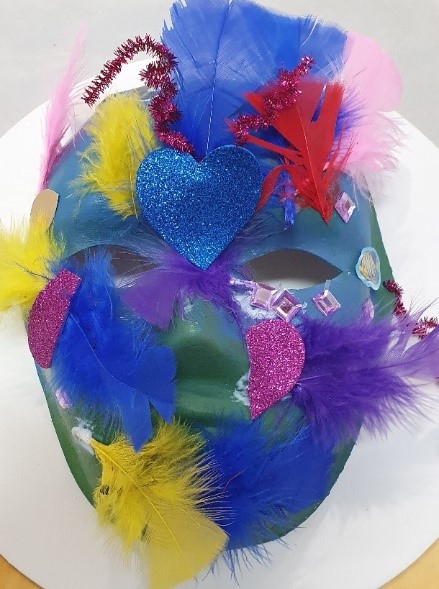 BUSHFIRE PAINTING NICOLE WALTZ MASK JACKIE SCHUTEN
MUDLARKS POTTERS
Mudlarks Potters is a group of experienced potters who meet regularly at the pottery room at Forest Community Arts Centre, Darley Street , Forestville , to pursue their individual aims and ceramics projects in the company of others with a wide range of expertise and interests.
The group has been operating since before the FCAC facility was built and indeed had a major input into the design of the pottery room. The original members were graduates of the ceramics course at Brookvale TAFE and are aged between 40 and 80 years of age. The number of members is limited by the available facilities to a maximum of 12.
Members work range from domestic ware, bowls plates mugs to vases and decorative works to large sculptural pieces. Made using hand building techniques or wheel throwing. In 2023 we are extending our experiences with new techniques glazes and other surface treatments. Before Covid we exhibited at the annual FCAC exhibition and Open Studios and other opportunities to show, such as the Tea Pot show, held at Kerry Lowe Gallery, King Street, Newtown.
The is a group brought and held together by mutual stimulation, support and enthusiasm for the ceramic art.
Contact: Valerie Gomm – 0416 127 976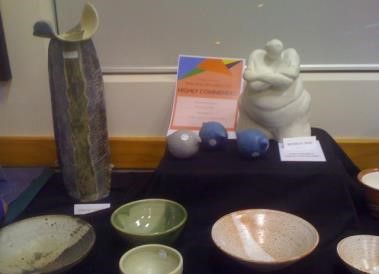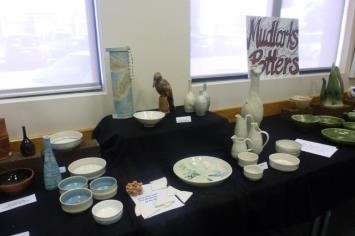 *********************************************************

Why has this organisation survived for almost 100 years? The aim has always been the same – to provide activities/programmes which are open to all persons, with ongoing assessment of the needs & interests of the community and with the direction of the organisation always being flexible enough to change in order to meet those needs.
Northern Beaches Creative Leisure & Learning welcomes all interested persons to join and assist in this process, that we may continue to provide activities which encourage the constructive use of leisure hours & promote the enjoyment of lifelong learning.
Join NBCLL to have fun, stimulate creativity, enhance skills and make new friendships.
Northern Beaches Creative Leisure & Learning Inc. PO Box 1718 Warriewood 2102
Phone 9944 6027; Mob 0403 278 155
Email: manresa123@optusnet.com.au