February 20 - 26, 2022: Issue 527
Covid Update Issue 527: variant called BA.2 spreading; 5 more Local seniors lost this week; easing of restrictions; extension of Red tape relief for business during Omicron; New Visitation Guidelines For Aged Care Residents announced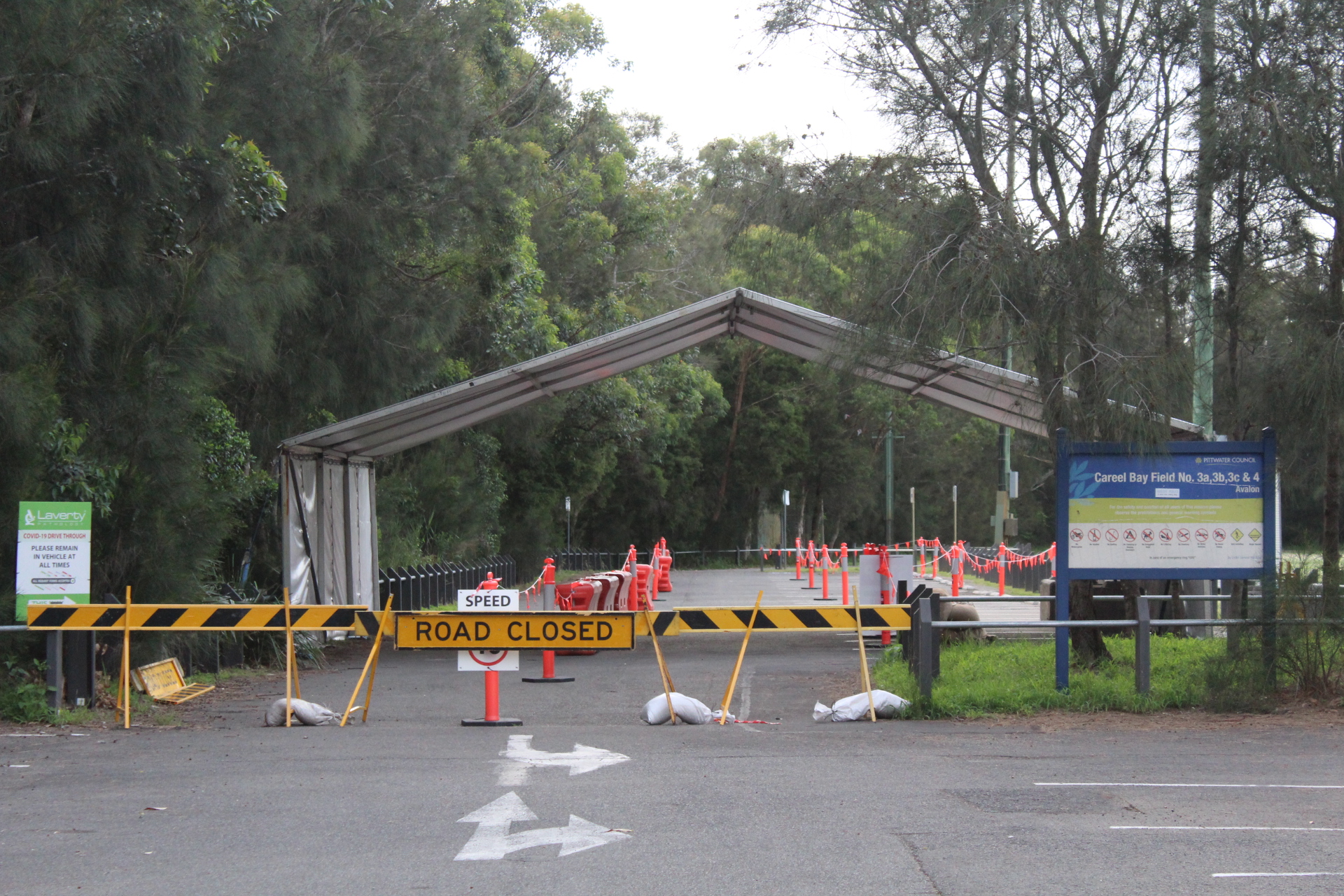 A variant called BA.2, has spread rapidly in Denmark, the Philippines and South Africa in the past few weeks. A
pre-print study
posted on the bioRxiv server this week on the BA.2 virus, a subvariant of the Omicron coronavirus variant, finds BA.2 is spreading faster and may also cause more severe disease. The variant appears to be capable of thwarting some of the key weapons.
New lab experiments from Japan show BA.2 may have features that make capable of causing serious illness as older variants of Covid-19, including Delta.
Like Omicron, it appears to largely escape the immunity created by vaccines.
BA.2 is also resistant to some treatments, including sotrovimab, the monoclonal antibody that's currently being used against Omicron.
A booster shot restores protection, making illness after infection about 74% less likely.

"It might prolong the Omicron surge. But our data would suggest that it would not lead to a brand-new additional surge," says Dan Barouch, an immunologist and virologist at Beth Israel Deaconess Medical Center in Boston, Massachusetts, who led the study of BA.2, posted on the medRxiv preprint server

In a January 2022 published study by researchers at Beth Israel Deaconess Medical Center (BIDMC) demonstrated that cellular immunity – or the production of protective immune cells, such as so-called killer and memory cells – induced by current COVID-19 vaccines provided robust protection against severe disease caused by both the Delta and Omicron variants. The team assessed samples from 47 individuals vaccinated with either the Johnson & Johnson or Pfizer-BioNTech vaccines. The findings are published in
Nature
.
"Our data provide immunological context for the observation that current vaccines still provide robust protection against severe disease and hospitalization due to the Omicron variant despite substantially reduced neutralizing antibody responses and increased breakthrough infection," said corresponding author Dan H. Barouch, MD, PhD, director of the Center for Virology and Vaccine Research at BIDMC, whose team was involved in the development of the Johnson & Johnson vaccine.
Using samples from uninfected individuals who received either the Johnson & Johnson or Pfizer-BioNTech vaccines, Barouch and colleagues measured CD8+ T cell and CD4+ T cell responses to the original, Delta and Omicron strains of the SARS-CoV-2 virus after one month and then again after eight months following final vaccination. They likewise assessed antibody responses to the variants at one and eight months out.
Consistent with previous reports, the scientists observed minimal cross-reactive Omicron-specific neutralizing antibodies. In contrast, the team's data suggested that Omicron-specific CD8+ T cell responses were more than 80 percent cross-reactive with the CD8+ T cell response to the original strain of the virus. Similarly, more than 80 percent of Omicron-specific CD4+ T cells demonstrated cross-reactivity, although responses could vary among individuals, the scientists note.
"Given the role of CD8+ T cells in clearance of viral infections, it is likely that cellular immunity contributes substantially to vaccine protection against severe SARS-CoV-2 disease," said Barouch who is also professor of medicine at Harvard Medical School and a member of the Ragon Institute of MGH, MIT, and Harvard. "This may be particularly relevant for Omicron which dramatically evades neutralizing antibody responses."
In Denmark, where vaccination rates are high, BA.2's ascent not causing significant problems as yet. A
preliminary study
has found that the variant seems to cause no more severe illness than does BA.1, including in children.
BA.2 could pose greater challenges in places that have lower vaccination rates. The variant's growth advantage over BA.1 means that it may extend Omicron peaks, increasing the odds of infection for older people and other groups at high risk of severe disease.
"I think the main problem with BA.2 is even more transmission," Danish researcher Troels Lillebaek, a molecular epidemiologist at the State Serum Institute in Copenhagen and chair of Denmark's SARS-CoV-2 Variants Risk Assessment Committee, has stated this week in
Nature
.
"You risk even more people testing positive within a short time, putting strain on the hospital system."
The announcements do not bode well for our own local seniors. On Wednesday February 16th the NSW Department of Health announced
the deaths of another 27 people with COVID-19; 19 men and eight women.
Three people were in their 60s, two people were in their 70s, 10 people were in their 80s, 11 people were in their 90s and one person was in their 100s.
Five of these were from the Northern Beaches.
Three people who died were aged under 65. All were vaccinated and had significant underlying health conditions. Two people had received two doses of vaccine, and one person had received three doses.
Eight people had received three doses of a COVID-19 vaccine, 13 people had received two doses, one person had received one dose, and five people were not vaccinated.
Wednesday's announcements stated there were currently 1,478 COVID-19 cases admitted to hospital, including 92 people in intensive care, 46 of whom require ventilation.
As at 8:00 pm February 17th 2022 there are 5,122 COVID-19 positive residents (2,550) and staff (2,572) in 645 active outbreaks in residential aged care facilities across Australia – 308 of these are in NSW.
There are 2,550 residents and 2,572 staff currently COVID-19 positive in active outbreaks. Of the residents, 1,464 are in NSW, and of the staff, 1,759 are in NSW.
There have been 742 Seniors deaths reported in 2022 (a total of 1,709 since beginning of pandemic: 685 in 2020; 282 in 2021 and 742 in 2022).

Resident cases, the cumulative total since the beginning of the pandemic, now totals 17,889.
As at 18 February 2022, workforce surge staff have filled 83,195 shifts in aged care services impacted by COVID-19, these shifts include roles for GPs, nurses, care workers, allied health workers, executive and ancillary staff.**
New South Wales, as at February 17, 2022, has recorded 1,051,937 cases and 1,784 deaths.

Wednesday's tragic statistics were preceded by new visitation guidelines for aged care residents - as runs below.
Minister for Health and Aged Care, The Hon. Greg Hunt announced on February 11th the human biosecurity period under the Biosecurity Act 2015 has been extended for a further two months.

The emergency period, which has been in place since 18 March 2020, will now continue until 17 April 2022.
The extension, declared by the Governor-General today, was informed by specialist medical and epidemiological advice provided by the Australian Health Protection Principal Committee (AHPPC) and the Commonwealth Chief Medical Officer.
The AHPPC has advised the current wave of Omicron cases in Australia warrants a further extension of the emergency period.
The extension means the five existing emergency requirements will remain in place until
17 April. However they may be revoked beforehand if the health advice changes noting the peak of the Omicron wave appears to have passed whilst there are still areas of concern and planning is occurring to manage any increase during winter.
The requirements include:
Mandatory pre-departure testing and mask wearing for international flights
Restrictions on outbound international travel for unvaccinated Australians
Restrictions on the entry of cruise vessels into and within Australian territory
Measures to prevent price gouging on rapid antigen tests
Restrictions to protect remote communities in the Northern Territory.
In regards, to cruising. there was an agreement at National Cabinet that the Commonwealth, New South Wales, Victoria and Queensland agreed to work with the industry to implement new protocols to enable the resumption of cruising over coming months. The Commonwealth can remove the restrictions on cruising as soon as it is advised that it is safe to do so and the Minister will regularly review this advice.
The New South Wales Government announced it is taking a staged and flexible approach to the easing of restrictions.
From the beginning of Friday, 18 February 2022, the following adjustments will be made to the current settings:
No density limits (previously one person per 2sqm for hospitality venues);
QR check-ins will only be required for nightclubs, and for all music festivals with more than 1,000 people. Hospitals, aged and disability facilities may use their existing systems for recording visitors;
Singing and dancing will be permitted at all venues, except music festivals, where singing and dancing can recommence from 25 February;
The recommendation to work from home will change and be returned to the employer's discretion.
From the beginning of Friday, 25 February 2022, the following adjustments will be made to the settings:
Masks will only be mandated on public transport, planes, and indoors at airports, hospitals, aged and disability care facilities, corrections facilities, and indoor music festivals with more than 1,000 people;
Masks are encouraged for indoor settings where you cannot maintain a safe distance from others and for customer-facing retail staff to protect vulnerable people who must access these premises and services;
Each State Government agency will review where it may be appropriate for public-facing staff to wear masks and will implement as necessary; and
The 20,000 person cap on music festivals will be removed, with singing and dancing permitted. Vaccination requirements will remain for indoor music festivals over 1,000 people, with attendees required to have at least two doses of a COVID-19 vaccine.
Hotel quarantine for unvaccinated returning travellers will be reduced from 14 to 7 days from 21 February.
With hospitalisation and ICU rates easing and booster uptake now above 50% a staged return of non-urgent elective surgery across all NSW public hospitals has commenced and will be increased through February to March.
Premier Dominic Perrottet said the NSW Government is continuing to adopt a flexible and measured approach to protect the community and our health system.
"We don't want restrictions in place for any longer than necessary and with hospitalisation and ICU rates trending downwards now is the right time to make sensible changes," Mr Perrottet said.
"As we continue to move forward out of the pandemic we are ensuring that we keep people safe and people in jobs so life can return to normal as quickly and safely as possible."
"Our frontline health staff have done an incredible job protecting the community and we need everyone to step up and do the right thing and get their booster shots to help keep themselves, their family, and the community safe."
Deputy Premier Paul Toole said the NSW Government has worked hard to strike the right balance between re-opening the State and keeping everyone safe.
"Regional communities have already welcomed back visitors with open arms, and these further freedoms are a big win for everyone who has done the right thing to get us this far," Mr Toole said.
"This measured response will reinvigorate our regional communities, with country shows, festivals, and other major events able to return bigger than ever."
Minister for Health Brad Hazzard said we needed everyone to play their part as we dealt with the challenges the pandemic would continue to throw at us.
"As we are moving more into the endemic stage of the COVID-19 pandemic, these changes are giving us more of our old life back but it still makes a lot of sense for us all to be cautious," Mr Hazzard said.
"The best outcome is still to avoid getting the virus by protecting yourself, your family, and the broader community."
People aged 16 years and older can receive their booster dose at three months
after receiving their second dose of any of the COVID-19 vaccines. You can book your COVID-19 vaccine or your booster shot, via
www.nsw.gov.au/covid-19/vaccination/get-vaccinated.
More information is available at nsw.gov.au
On February 11th the state government announced an extension of the Red tape relief for business during Omicron
Building homes and supporting jobs in the construction, retail and hospitality sectors are at the centre of the latest tranche of regulatory relief helping NSW business get to the other side of the Omicron outbreak.
Changes to planning rules will allow for an extension of emergency construction hours, as well as making it easier for businesses to get much needed supplies and extending temporary measures that let pubs and restaurants continue to use carparks and bowling greens.
Treasurer Matt Kean said the measures were aimed at supporting some of the sectors hardest hit by the pandemic and designed to keep the economic wheels turning during the Omicron wave of the pandemic.
"We know that some retailers have struggled to get supplies and that impacts what people see on the shelves," Mr Kean said.
"We are changing the rules to make it easier for businesses to get those critical supplies – 24 hours a day in business and industrial areas.
"We've already changed the rules to let diners onto the footpaths and public spaces and now we're extending measures to let pubs and restaurants use privately owned car parks and open space until 30 June."
These new rule changes helping NSW businesses include:
The extension of emergency construction hours (up until 31 March 2022)
allowing construction sites to operate on weekends without the need for prior planning approval;
Changes to planning rules allowing 24-hour deliveries in industrial and business zones
The extension of measures allowing pubs and restaurants use privately owned open space and car parks for hospitality (up until 30 June 2022)
Minister for Planning and Minister for Homes Anthony Roberts said it's vitally important we support the construction industry and the 340,000 jobs it supports.
"Construction continues to play a crucial role in our state by contributing around $47 billion each year to the economy, and supporting communities by, keeping people in jobs delivering new homes and community facilities," he said.
"These changes will help us keep shovels in the ground to deliver new homes, jobs and great public spaces and keep the economy moving."
No construction work will be allowed on public holidays and only quiet works can take place on Sundays. The extension of construction hours will be in place until 31 March 2022.
New Visitation Guidelines For Aged Care Residents
Senior Australians in residential aged care will have greater access to visitors and reduced lockdowns under new visitation guidelines response to the pandemic.
The Australian Government recognises the serious impact of social isolation on residents due to the strict requirements to manage the risk of COVID-19.
Minister for Health and Aged Care, Greg Hunt and Minister for Senior Australians and Aged Care Services, Richard Colbeck welcomed the new advice, which has been endorsed by the Australian Health Protection Principal Committee (AHPPC) and National Cabinet.
"The new advice will enable aged care providers to take a more flexible approach to visitation, and a more proportionate approach to locking down of facilities following an exposure or in the event of an outbreak," Minister Hunt said.
"This decision will provide consistent guidance for states and territories, and we encourage them to reflect this in their public health orders."
The new Interim Guidance on Managing Public Health Restrictions on Residential Aged Care Facilities has been developed based on expert medical advice from the Australian Health Protection Principal Committee (AHPPC).
"We need to shift the balance from restricting visitors during an outbreak to providing access by at least one visitor per resident per day. This will assist to reduce the impact of the restrictions to date and provide families with more valuable time with their loved ones," Minister Colbeck said.
"Every effort is made to protect residents and with these processes in the place, this provides the opportunity to safely increase visitation for residents."
The new guidance encourages increased visitation and supports aged care providers to apply the least restrictive isolation requirements on residents. It was agreed that each resident should have access to one Essential Visitor at all times (including during an outbreak or exposure).
The Government is supporting increased visitation through the provision of Rapid Antigen Tests (RATs) and Personal Protective Equipment (PPE) through the medical stockpile. Over 12.2 million RATs have been deployed to the aged care sector since August 2021.
Since 1 January 2022 the National Medical Stockpile has provided residential aged care facilities with approximately:
19.1 million masks
7.7 million gowns
23.6 million gloves
4.4 million goggles and face shields
74,544 bottles of hand sanitiser.
This Guidance will also assist all State and Territory Public Health Units to adopt a more consistent and risk-based approach to the management of COVID-19 outbreaks.
The increased transmissibility of the Omicron variant has created enormous challenges for facilities, as aged care workers have been forced to stay at home and isolate. The updated Interim Guidance on Permissions and Restrictions for Workers in Aged Care acknowledges risk of transmission cannot be eliminated and exposures will occur.
Endorsed by AHPPC, the revised document provides clear advice on how aged care facilities can take a risk-based approach to use their workforce flexibly.
The guidance provides clear criteria for aged care providers to allow a worker to continue to work if he or she has been exposed to COVID-19 but tests negative, is asymptomatic and is willing to work.
It has been updated to align with the Updated COVID-19 Test and Isolate National Protocols which limits the time required for isolation following contact. This means that providers can reduce the detrimental loss of workforce by retaining existing staff in the workplace, using steps to limit transmission.
The new Interim Guidance documents will be published on the Department of Health's website.
The Government encourages providers to use these guidance materials to provide a better balance between protecting residents from the potentially tragic impacts of COVID-19, and supporting their mental, physical and emotional wellbeing.
**The Australian Government, through the Department of Health, made COVID-19 rapid antigen testing (RAT) kits available to residential aged care facilities and short-term restorative care (aged care services) in high transmission-risk areas and experiencing outbreaks.
Since August 2021, more than 15.1 million RATs have been distributed to aged care facilities. More than 78 million have been purchased by the Australian Government and these are being prioritised for aged care.
As at February 15 2022, under contract with the Commonwealth, Sonic Healthcare has conducted 1,578,152 COVID 19 PCR tests at 2,923 unique residential aged care facilities (RACFs) nationally. Of the 1,578,152 PCR tests conducted, 23,151 have been positive.
As at February 18 2022, a total of 497,342 doses have been administered to residents in residential aged care facilities. The Australian Government's COVID-19 booster vaccination program is delivering in-reach vaccine services for aged care residents and workers across Australia, through Commonwealth vaccine providers, primary care and self-vaccination services by aged care providers.
All residential aged care facilities have now received an in-reach booster clinic under the program and additional return visits are currently being offered to ensure every resident has the opportunity to access a booster vaccine.
Distribution of the oral anti-viral Lagevrio (Molnupiravir) commenced on 6 February 2022 to all RACFs with outbreak sites prioritised for delivery. As at February 16 2022, the National Medical Stockpile has deployed 48,101 treatment courses of Lagevrio (Molnupiravir) to aged care facilities.