September 25 - October 1, 2022: Issue 556
Couta Boat Nationals return to Pittwater this october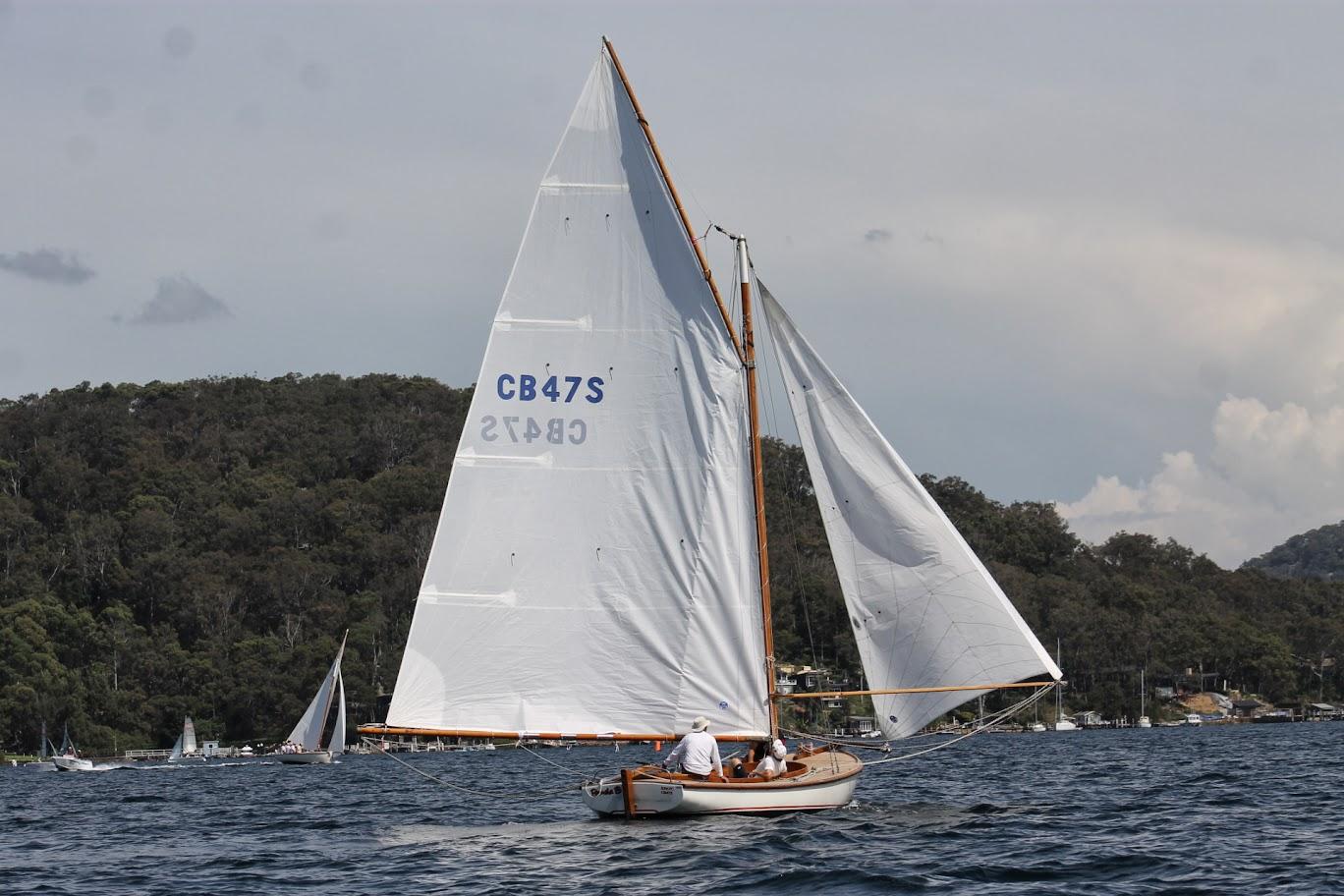 Avalon Sailing Club on Pittwater is to host the National Couta Boat Titles over the weekend of October 22nd-23rd.
This will follow a weekend of racing on Sydney Harbour for the NSW Couta Boat Titles and the SASC Gaffers Day on Sunday 16th October.
At least 14 Couta Boats will be making the trip from Melbourne for the regattas along with Jim Wilshire and his boat Southerly coming from Perth.
They'll join the dozen or so NSW Couta Boat fleet competing in both regattas. Whilst the Couta Boats originated in Melbourne near Port Phillip Heads there are now racing fleets in both Sydney and Perth as well as Sorrento and Queenscliff in Victoria. Some of the boats date back to 1915 whilst C2016 Bella was a brand new construction as recently as 6 years ago.
Couta Boat President James Mighell explained "It's not a simple logistics exercise to transport a 26'6' Couta Boat interstate by road as they are too wide to transport on a normal trailer."
So with the assistance of Linfox, the boats are going up the Hume Highway on B Double flatbeds which, when arriving in the Sydney outer suburbs need to be de-coupled and individually taken to Woolich Dock on Sydney harbour for craning in. The boats 2 tonnes of lead ingots are then hand stacked and masts stepped at the Dock.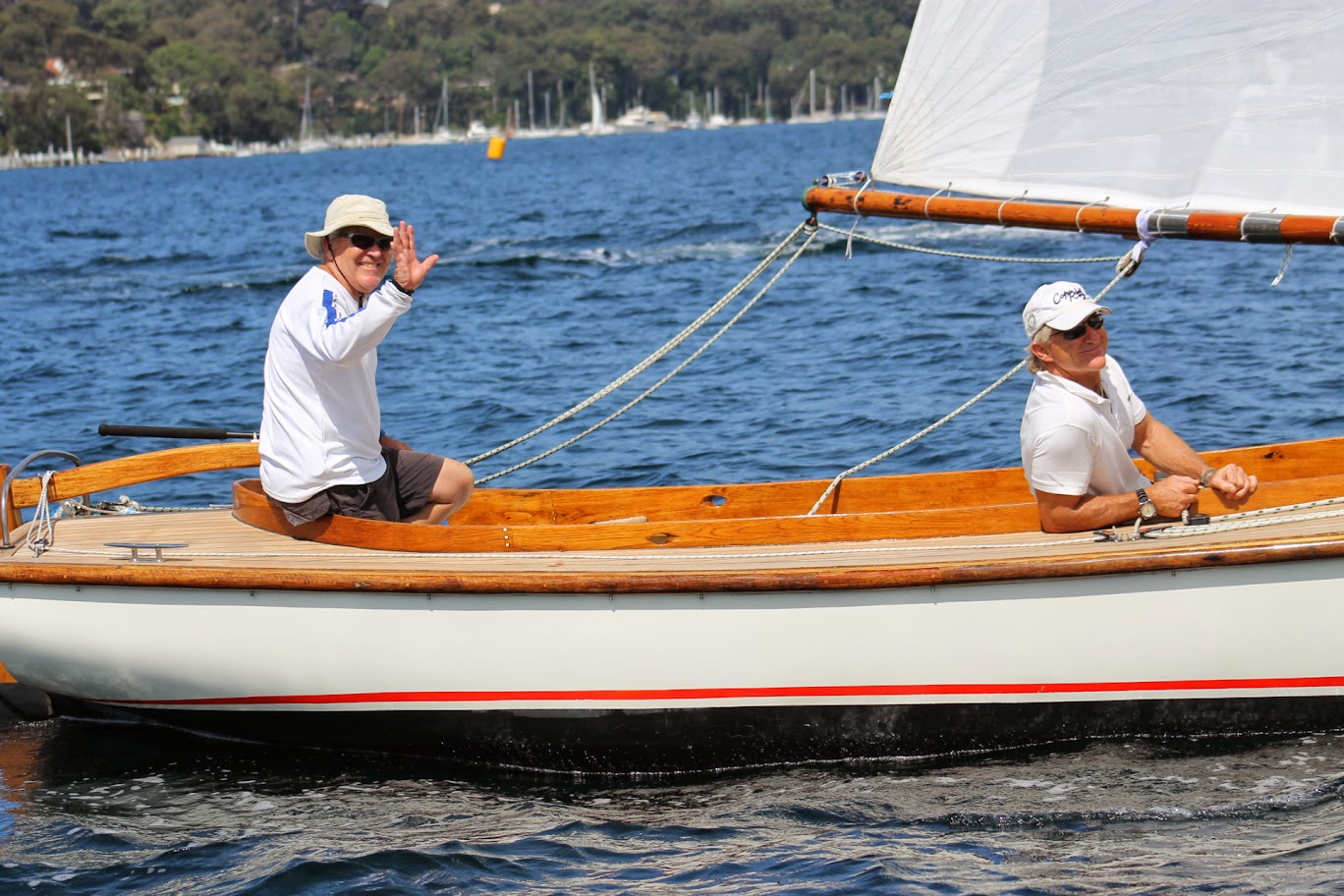 Mr Mighell said that the Melbourne fleet are excited to be sailing back in NSW waters. It has been 5 years since the Nationals were held there. His own boat Margarita is pictured below leaving The Wooden Boatshop in Sorrento, Victoria.
The NSW sailors are also excited saying "The Mexicans are Coming". But in true yachtie spirit, many of them are generously volunteering to help get the Victorian boats ready to compete.
Some of those coming from Melbourne include Nick Williams and his boat Wagtail with tactician Andrew Plympton aboard, Jocelyn skippered by Mal Hart, Margarita skippered by Harry Mighell with Olympian Tess Lloyd on board. Also along will be Tim Phillips, credited with re-imaging the wooden fishing boats and his son Will Phillips, 49er Olympian.
There will be many opportunities to see the boats in action.
Friday 14th October – Harbour racing for the Thistle Cup hosted by Royal Prince Edward Yacht Club
Saturday 15th October & Sunday 16th October Harbour racing hosted by Sydney Amateurs Sailing Club
Saturday 22nd & Sunday 23rd October National Championships hosted by Avalon sailing Club on Pittwater
The National Championships held on Pittwater, hosted by the Avalon Sailing Club, will be:
The Saturday format for the Coutas are 3 windward / leewards. The Sunday format will be a long Passage race, the 2 Islands plus fixed marks.
For more information please contact Couta Boat Association President James Mighell on jmighell@vicbar.com.au or telephone 0412 991 61
Or visit the Couta Boat Association Website

Photoa: Couta Boats on Pittwater by A J Guesdon