April 10 - 23, 2022: Issue 534
Council launches the It Takes a Village Program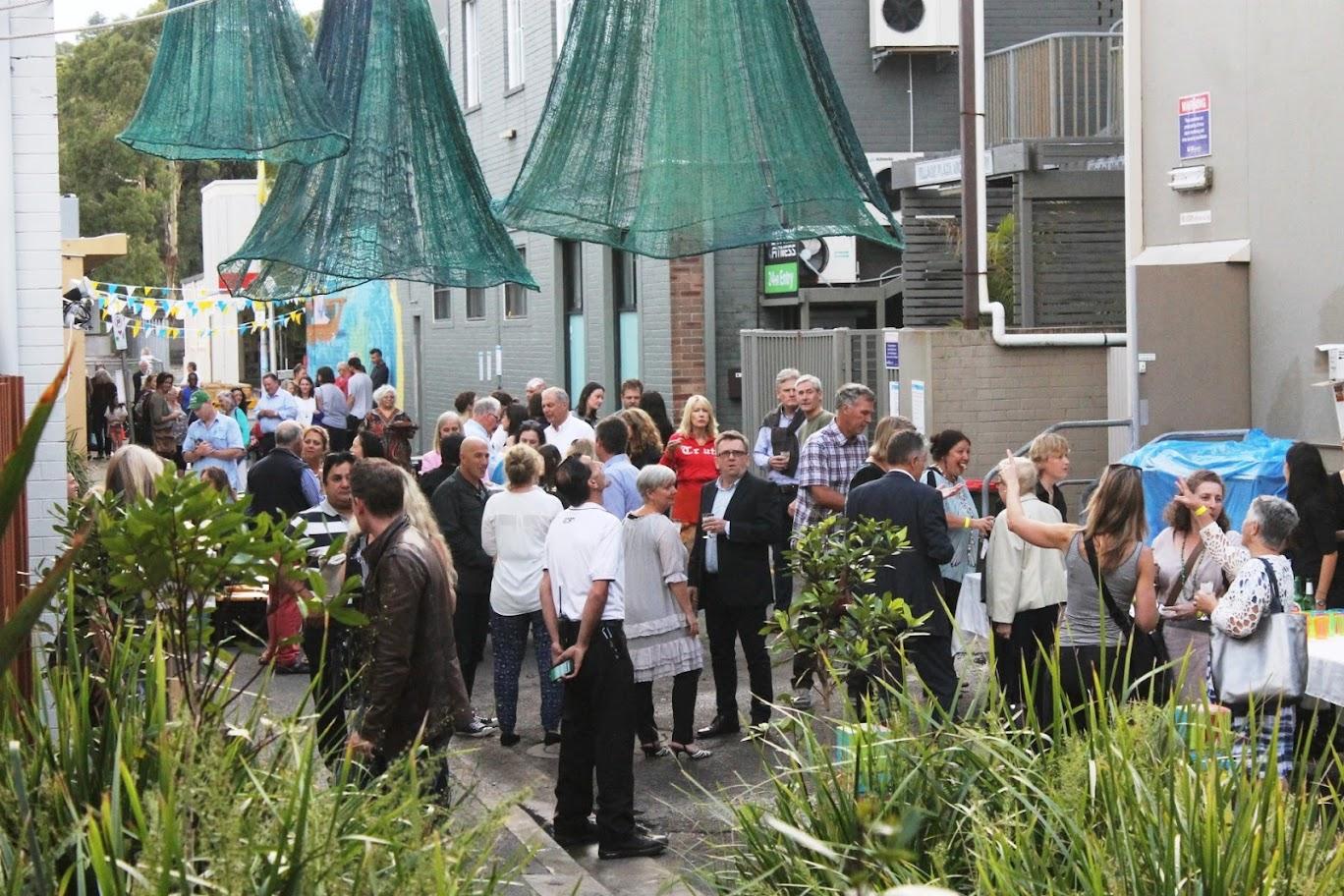 Freshwater residents Lucille Stewart and Jo McErvale know first-hand that it takes a village to get through challenging times.
They're both part of a neighbourhood chat group that came about during the Covid-19 pandemic.
It's the kind of support network Northern Beaches Council is hoping all residents can achieve through our new program It Takes a Village.
"Knowing our neighbours has been invaluable. It's been vital in sharing information, reaching out to offer essentials when some families have been stuck in iso, and the quick check-in for anything needed during the torrential rain," Ms Stewart said.
"It was comforting to know you had people close by willing to come to your aid. Besides seeing a friendly face when you walk out of your house, it's good to have people close that are aware of your movements to a certain degree. If there is anything out of the ordinary, they would know."
Using a social media app, neighbours in the group have offered to drop groceries and medical supplies on each other's doorsteps during times of isolation, offered assistance during the recent floods, provided recommendations for local trades and businesses, and offered other advice and support.
When roads were blocked by the recent flood emergency, neighbours in the chat were even able to help one another to navigate a clear route home from work.
"Before the group chat started, we didn't really know all our neighbours," Ms McErvale said.
"We're the oldies in the neighbourhood and there are a lot of new families, but we've got to know the new faces in the street.
"It gives me a feeling of safety when I'm home alone. You just don't feel as isolated. If anyone needs help, we're also available to help."
Northern Beaches Mayor Michael Regan said people who get to know their neighbours often have more social support available and better life satisfaction.
"Recent events have truly shown that it takes a village to get through challenging times," Mayor Regan said.
"At times like this, it's so important to know and trust your neighbours, to check on your neighbours, to band together and support each other.
"Through our new It Takes a Village program, we hope all residents on the Northern Beaches can build stronger bonds with their neighbours and get more involved in the community."
To get started, you can take a 5-minute quiz to find out how connected to your neighbours you really are. The quiz will also help identify areas for improvement so you can become a more socially connected neighbour.
For people wanting to take a deeper dive into the program, you can participate in a four-week challenge. Each week, you'll receive tips, videos, information and actions direct to your inbox.
The program will explore why we all are "better together", offer ideas and resources for how to build community resilience including hosting Meet Your Neighbour parties, and increase social connections in the many neighbourhoods of the Northern Beaches.
Find out more about It Takes a Village and how you can make a difference in your local neighbourhood.