June 13 - 19, 2021: Issue 498
Council to Showcase local acts on Make Music Day + creative open weekends scheduled for arts in august to follow on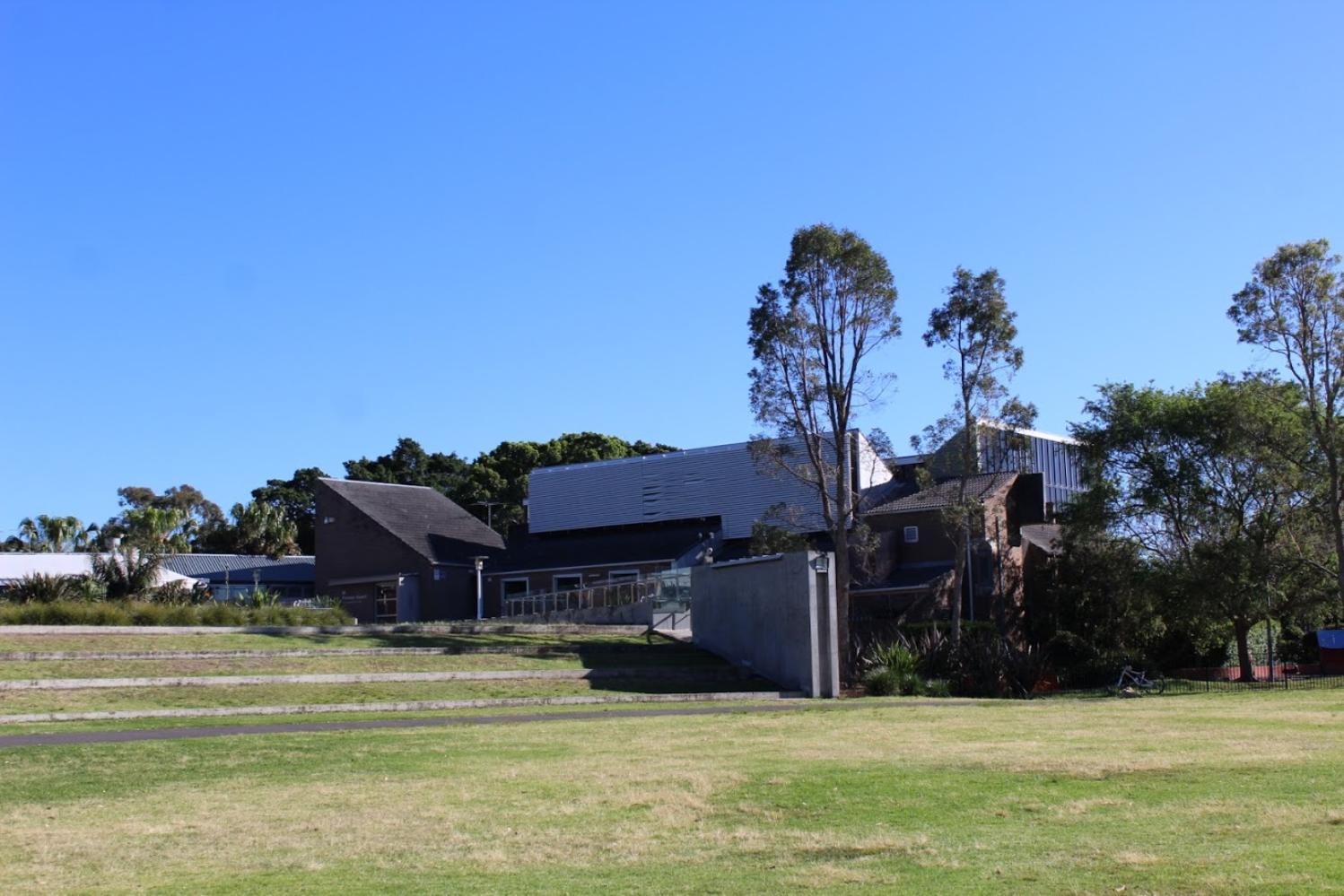 Mona Vale's Village Park - the venue for one of four locations where there will be music, music, music on Sunday June 20th, 2021
June 9, 2021
Council has been named among the six grant recipients that will receive a share of $90,000 in funding from the NSW Government to stage free live music events throughout the state as part of the annual global event, Make Music Day.
Minister for Planning and Public Spaces Rob Stokes congratulated the successful funding recipients who will each receive $15,000 which can be used to help fund live music events.
"On June 20 and 21, public spaces across the state will come alive, showcasing great local talent with live performances," Mr Stokes said.
"We know that the live music industry was one of the hardest hit during the pandemic and we're keen to support them by using our public spaces for this series of free performances."
The successful applicants are:
Northern Beaches Council - 50 musicians performing 45-minute sets across four locations including the Manly Corso, Berry Markets at Narrabeen Lagoon and Mona Vale Village Park and Dee Why Town Centre.
City of Parramatta Council and Sydney Olympic Park Authority - events in multiple public spaces including Parramatta Square, Cathy Freeman Park, Jacaranda Square, The Abattoir Heritage Precinct, Epping Railway Station and more, featuring 30 acts from Western Sydney's live music scene;
Yours and Owls Event - Wollongong's Globe Lane will be transformed to present Full Set Fest, to showcase grassroots and promising artists in the Illawarra;
Lisa Farrawell - in a First Nations-led initiative, local musicians will perform live on an outdoor stage for the Crescent Head community;
Blacklight Collective - for a one-day pop-up program in Coffs Harbour featuring dozens of local artists performing electronica, contemporary, Indian classical, percussion, jazz and more; and
Leeton Shire Council – for two acts including a soul, afrobeat and electronic artists to the Leeton Skate Park.
Minister for the Arts Don Harwin said the funding was a fantastic opportunity to support local artists after the music sector was hit hard by COVID-19.
"Make Music Day recognises the joy that music brings to our lives," Mr Harwin said.
"We are proud to invest in this initiative which celebrates our local musicians and enables them to showcase their talents and share their sounds as part of this free world-wide music extravaganza."
On Sunday June 20th from 10am – 4pm, Council is celebrating by providing free music in four of our Town and Village Centres. Dee Why, Narrabeen, Mona Vale and Manly.
Council are working with a range of musicians across these four locations as a celebration and support to our local musicians and will draw from a big pool of young local talent to professional musicians..
These will include 24 live music acts across the four town centres supported by professional sound producers – six per location.
The four locations are:
The John Speight Stage, Manly Corso
Meriton Square, Dee Why
Berry Reserve, Narrabeen
Mona Vale Village Park, Mona Vale
Mayor Michael Regan said this week, "There is nothing like music to lift the spirits and draw people together.
"We are really excited that Make Music Day 2021 is coming to the Northern Beaches as part of the Festival of Place. Our town centres have been hit hard by the COVID lockdowns over the last year and we are constantly looking for opportunities to safely reactivate public spaces supporting our community, local musicians and local businesses alike.
"I encourage people to come along to their town centres to enjoy and celebrate local talent.
"We are grateful to the NSW Government for funding support for these events, which directly assists local musicians."
Make Music Day is part of the NSW Government's annual Festival of Place, which is a rolling program that highlights the importance and beauty of great public spaces and was introduced in response to the COVID-19 pandemic.
For more information on Make Music Day 2021, visit: dpie.nsw.gov.au/premiers-priorities/great-public-spaces/festival-of-place/make-music-day-2021
To follow on from Make Music Day Council has announced it will present Arts in August, a month-long showcase of the creativity of the Northern Beaches region from 6 – 22 August 2021.
Comprising the inaugural Environmental Art and Design Prize presented across three arts venues, and two Creative Open weekends, Arts in August will feature open studios, a diverse range of cultural events, artist-led tours and live performances.
As part of the Festival, the two Creative Open weekends presented on 14 – 15 August and 21 – 22 August will see local designers, makers, musicians and creative businesses open their doors to visitors to experience the abundance of creativity of our communities. The weekends will act as an arts trail to see the artists and businesses in situ, learn about their industry and witness first-hand their skills and the creation of their work.
Mayor Michael Regan said: "The Northern Beaches has an incredibly vibrant creative and cultural sector, and Arts in August offers us all a chance for a behind the scenes look into this talent.
"More than 13,207 or 8.5% of our employed residents work in the field, which is the second largest number of jobs in NSW in specialised design service and arts education and the third largest number of jobs in NSW in architectural services, creative artists, musicians, writers and performers."
The all-new Environmental Art & Design Prize will be presented across three venues of Manly Art Gallery & Museum, Creative Space North Curl Curl and Mona Vale Creative Pop Up Gallery, from 6 – 22 August. The exhibition will feature finalist works by artists and designers who have a keen interest and focus on the natural world, environmental renewal, regeneration and the circular economy in their work.
In its inaugural year, the Prize celebrates contemporary arts practices that are socially engaged, environmentally aware and seek to enrich and contribute to positive change through creative practice. The Prize is an inclusive and diverse exhibition that celebrates the vibrancy of the arts and design community within and beyond the Northern Beaches.
The prize pool will be over $40,000 across the nine categories encompassing a range of contemporary practices, from fashion and design to ceramics and painting. The judges for the Prize are internationally renowned artist Euan Macleod; artist, designer and curator Liane Rossler; and CEO and Artistic Director of the Australian Design Centre, Lisa Cahill.
Liane Rossler said: "I'm delighted to be judging this new prize that not only shines a light on some incredibly important and timely issues around protecting our natural world and sustainability, but also across such a breadth of disciplines. This Prize will truly give a taste of the incredible creative community in Australia."
The full program for Arts in August and the finalists for the Prize will be announced in early July.