October 8 - 14, 2023: Issue 600
Northern Beaches Council calls for review of state road rules for e-bike safety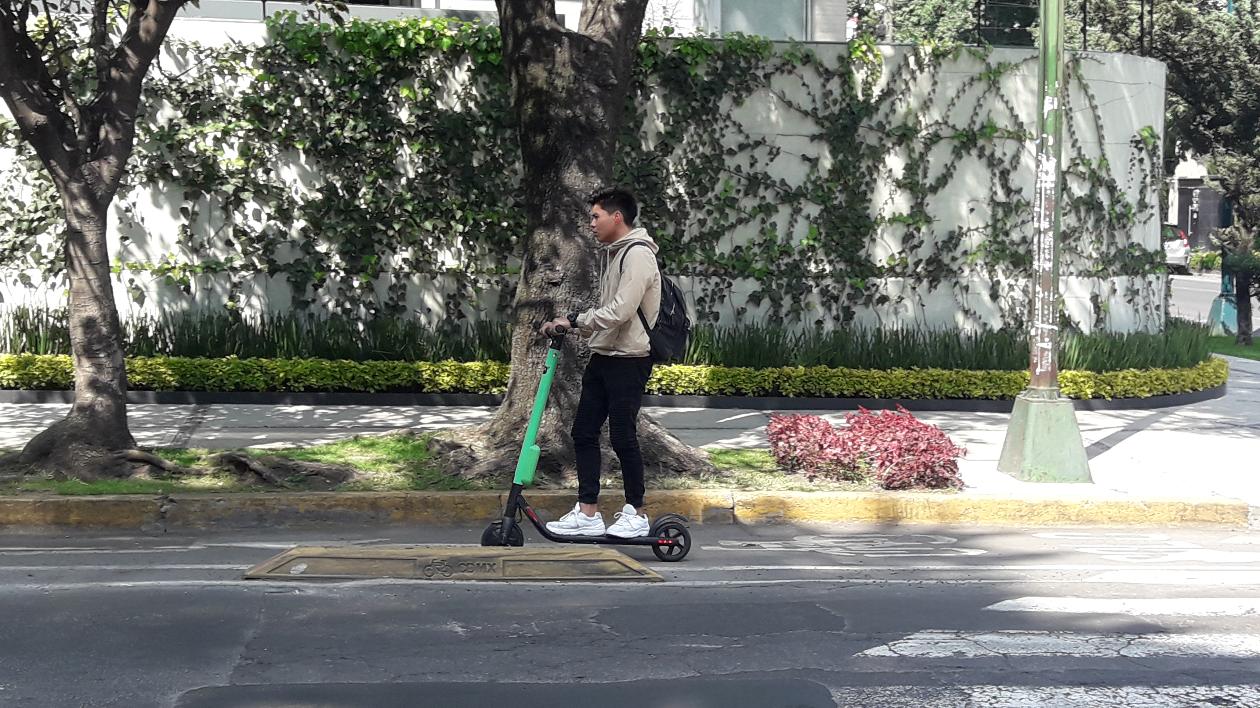 Council is calling on the NSW Government to review the current road rules to improve public safety and protect pedestrians, riders and motorists from e-bike accidents.
With residents reporting to Pittwater Online daily for well over a year near misses and collisions from e-scooters and e-bikes travelling at speeds in excess of 20k on pavements, and on roads, and fines too low to act as a deterrent, the response to community requests for action is being led by Council.
In NSW bicycle riders must not ride on a footpath. Children under the age of 16 years can ride on the footpath unless there is a NO BICYCLES sign, but bicycle riders aged 16 years and over must not ride on a footpath unless they are an adult supervising a child under the age of 16.

However, cyclists are using the shared paths Council has been rolling out and colliding with pedestrians using the same. The lagoon trail at Narrabeen sees frequent occurrences while others state they have been 'almost cleaned up' on pavements in the shopping centre at Avalon.
In Western Australia, which allows e-scooters to be on pavements up to 10km/h, there have been two deaths this year and an average of 15 e-scooter crashes every month, most of which are classed as priority one, meaning the injuries sustained are life-threatening.
There have been two deaths in NSW this year of e-scooter riders. In February in Sydney's south-west a man not wearing a helmet fell from the one he was riding on a road and sustained head injuries from which he passed away. A teenager struck by a vehicle in Warner's Bay in July has also died.
In June 2023 there were two deaths of e-bike riders in western Sydney, one a teenager, the other a 54 year old man, both of whom will be missed by their loved ones for the rest of their lives. Another young man, Royal Australian Navy sailor Wade Franks, is fighting for life after crashing an e-bike in Sydney's eastern suburbs in late September 2023.
Mona Vale residents have spoken of their concerns for teenagers earning pocket money delivering food on e-scooters and e-bikes, many of whom speed over pavements and roads, helmetless, and without lights. In 2020 four delivery drivers on e-bikes were killed in NSW.
Northern Beaches Mayor Sue Heins said the recent proliferation of e-bikes has raised some important questions about the effectiveness of existing road rules to cover e-bikes.
"While it's great to see so many people choosing cleaner transport options to move around the Northern Beaches, we need to ensure we have the right road rules to protect all road users," Mayor Heins said.
"With more and more e-bikes appearing on our shared pathways, roads and footpaths, Northern Beaches Council is grappling with how to improve public safety.
"During our Council meeting last week, we resolved to engage with Transport for NSW, urging them to initiate a statewide education campaign and review relevant road rules. Council will also explore ways to better accommodate e-bikes. Together, we hope to reach a solution to improving e-bike and pedestrian safety."
Council will submit a motion to the Local Government NSW 2023 Annual Conference to be held in November. Council will also write to the Minister for Roads and Transport for NSW seeking:
the development of a community awareness and safety campaign to improve pedestrian and rider safety in respect of e-bikes, including but not limited to education on the current laws in respect of all electric micro mobility devices
a review of the current NSW Road Rules 2014 and Regulations under the Road Transport Act 2013 to make any necessary changes to improve public safety and to focus on key risk areas: speeding of e-bikes and bicycles on shared paths; e-bike riders approaching and passing pedestrians safely; the carrying of 3 or more pillion passengers on e-bikes and bicycles; the altering of e-bike systems to prevent the requirement for pedalling or preventing top speed controls; and setting an appropriate maximum size and weight of an e-bike to reduce risks to pedestrians
that the NSW Government provide capital grants to local councils to assist with safety improvements to shared paths.
Council's Transport Network team recently worked with Northern Beaches Police Area Command to audit electric bike, electric scooter, electric rollerblades, electric skateboards and other bike usage, on Northern Beaches shared paths, bike paths, and footpaths.
This included a survey of the community to determine levels of awareness of road rules and e-bike safety.
Issues identified in the audit included:
the prevalence of e-scooters and other non-compliant devices and the inaccurate assumption by survey respondents that such devices were legal
the type of e-bikes available and issues around determining their legality and compliance
concerns about younger e-bike riders too young to hold a driver's licence or learner permit
concerns about pillion passengers, sitting on the handlebars or behind the rider, without helmets and travelling at speed
younger riders having little exposure to or knowledge of NSW Road Rules.
E-bikes are currently subject to the same road rules as bicycles. To be considered a bicycle it cannot be propelled exclusively by a motor. In Australia e-bikes must not assist pedalling past the speed of 25km/h.
While e-bikes sold in Australia meet the legal requirements, there is currently no quality control over e-bikes purchased and shipped from overseas retailers.
E-scooters cannot legally be ridden on public roads and paths in NSW, only on private property. The exception is where e-scooter trials are taking place, approved by Transport for NSW.
However, retailers are advertising the e-scooters, stating 'great for an easy commute' and allowing you to purchase these online and have these delivered to your home in NSW, signalling there is a disconnect between what is legal in each state, and the use of readily available and easily applied technology by those retailers to exclude postcodes and/or states where these are not allowed. The sales and profits are taking priority.
The NSW Department of Fair Trading advises that in Australia, the advertising and marketing communications industry is self-regulated, and advertising is expected to adhere to the Code of Ethics set out by the Australian Association of National Advertisers (AANA).
Ad Standards manages complaint resolution for issues and complaints about advertising and marketing communications Australia-wide. The Ad Standards Community Panel handles consumer complaints, while the Ad Standards Industry Jury handles competitor complaints.
E-scooters are allowed in QLD, to a maximum weight of 60kg and maximum of 25km/h and they on shared paths and 12km/h on footpaths. Children under 12 are prohibited from riding them. Data collected in 18-months to May 2020 from three emergency departments in Brisbane found total of 797 people went to hospital after being injured on an "electric personal mobility device", including e-bikes, e-skateboards, segways and hoverboards, according to ABC News. The majority of injuries, 624, were from e-scooters that had been hired and 54% of people hospitalised were not wearing a helmet.
In the ACT e-scooters are permitted to reach 25km/h on a shared path or bike path and 15km/h on footpaths. Tasmania is allowing e-scooters at speeds to 15km/h on footpaths and 25km/h on shared paths, bicycle paths and roads. WA's results, with pedestrians sustaining life-threatening injuries trying to walk along the street, allows 10km/h on footpaths and 25km/h on shared paths.
In Victoria, from 5 April 2023 under Victoria's e-Scooter trial, you can legally ride your e scooter if on shared-use paths and roads up to and including 60km/h, you're over 16 years and up to a maximum speed to 20km/h. E-scooters are prohibited on footpaths in that state.

UK grandmother Linda Davis, 71, died after being hit by an e-scooter in June 2022 being used by a 14 year old on a footpath. In the UK, last year, the minimum age at which someone can legally ride an e-scooter was 16, but anyone riding an e-scooter must also have a provisional or full driving licence which effectively restricts the minimum age to 17. This means the rider of the e-scooter that collided with Linda Davis was below the legal age. They were also riding on the pavement illegally.
Here, as elsewhere, it will be our Seniors and children who are run over simply by walking along their home streets or popping into the supermarket for some bread and milk.
On October 4 two teenagers sustained serious injuries after the motorised scooter they were on collided with a small hatchback on Glossop Street in St Marys. Three teenagers in all were riding the electric scooter on the road when it crashed into a white hatchback, the force of the crash throwing them around 15 metres through the air, as shown in footage from Dash Cam Owners Australia. The impact smashed the driver's side of the vehicle.
The footage shows a motorbike pulling up straight afterwards with two teens on it. One of these jumps off and attempts to lift up one of the young men lying on the road, obviously unaware you should never move a patient before a paramedic has assessed them, while the third teen who had been on the scooter hobbles over to the bike then jumps on the back and leaves the scene.
"3 on that scooter. Two on the other. Both stolen. One with a broken leg. One with spinal injuries. And the kid in the middle got on the other bike and took off. It was corner of Glossop street and Forrester road St. Marys. It was my fiancés car and we had the dash cam in there for a week. They went though a red light. No helmets. All wearing face coverings all under 18 on two stolen scooters. " those who sent the video in to Dash Cam posted on Facebook.
Pittwater Online has a policy of not running images and videos of fatalities or accident scenes. The impact on family members at a time when privacy and respect are due compounds tragedy and increases shock. The footage is frightening. For parents considering an e-scooter as a new toy for their children, the video may be worth watching as 'research' to help inform a decision (NB language warning: swearing - but no death).
Council has stated it will continue to work closely with NSW Police and the community to improve community and rider safety.
A webpage set up by Council lists more information about e-bikes and e-scooters. Available at: northernbeaches.nsw.gov.au/e-bike-and-e-scooter-safety
Earlier this year NSW Police commenced circulating these posters to inform the community of the laws it is their job to uphold: