December 16, 2018 - January 12th, 2019: Issue 388
Congratulations Barrenjoey HSC students – 2018
The trend Continues!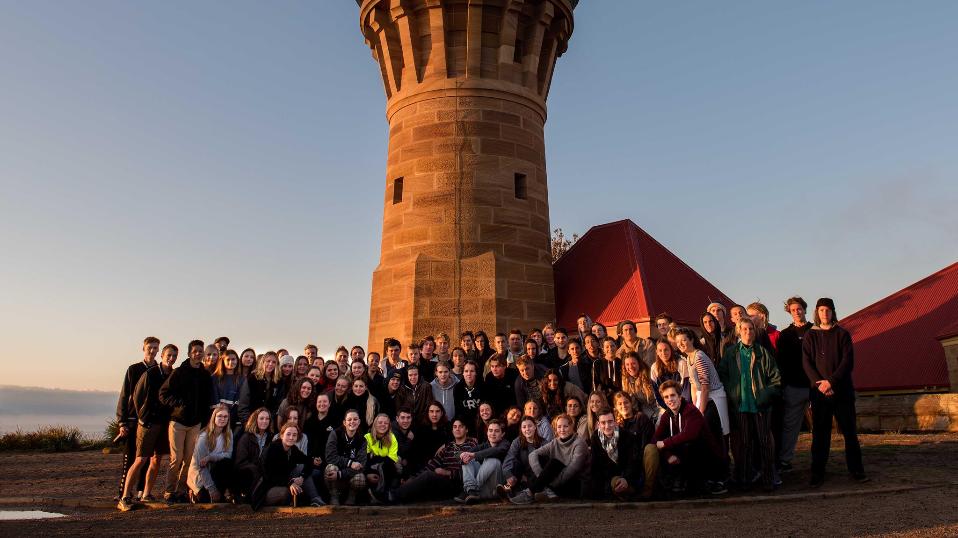 In the 2018 Higher School Certificate (HSC) Examinations, Barrenjoey HS has yet again received its best results since opening 50 years ago, improving yet again on the previous best set last year. This is an effort that should make all students, staff, parents and community members justifiably proud.

98 Year 12 students sat for the HSC across 452 examinations and 21 accelerated Year 11 students sat their HSC in either PDHPE or Society and Culture.

63 students' results (13.9%) were placed in the top band, Band 6. This is the greatest percentage in Barrenjoey history.

187 students' results (41.4%) were in the second band, Band 5. This is also the

greatest percentage in Barrenjoey history.



In total 86.5% of all HSC results were placed in the top three bands (compared to 69% of the State). This is also our best ever and now means that Barrenjoey students have been substantially above the State average for 10 years displaying terrific academic cultural improvements for all students.

Of all our candidates, 36 students received results in the top band. That's approximately one in three students, and 79 received results in Band 5. This is an

incredible display of student depth. 68% of students received scores in the top two

Bands.



On an individual level, 17 students (Zac Abbas, Axel Akerman, Billy Ballico, Ciara

Brady, Kayla Carruthers, Ella Couston, Emily Grunseit, Henry McGilchrist, Kate

McGrath, Aneka Morley, Meg Mulcahy, Liandra Munene, Myles Pymble, Sam

Smith, Clea Stutchbury, Eli Thomson and Ariel Wheeler) were placed in the top band

for a multiple of courses.



Incredibly one student Ella Couston, will be recognised on the All Rounders list for achieving 10 units of Band 6 results, while Ciara Brady and Ariel Wheeler just missed

the list by achieving 8 units of Band 6 results.



Five students scored almost the perfect marks for individual subjects: Axel Akerman - 96 for French Beginners, Billy Ballico 96 for Mathematics, Emily Grunseit – 99 for French Beginners, Sabreen MacGregor – 95 for General Mathematics and Meg Mulcahy – 95 for Music.

A very special mention to Emily Grunseit who placed third in the State for French

Beginners.

In total an incredible 22 HSC students (22%) received all their results in the top two bands. This amounts to great recognition for their hard determined work.

Furthermore and amazingly, 87 students' results were only one or two marks away from

achieving at least one higher grade. A target that we will continue to set for next year's

Year 12; to gain 2 extra marks in all that they are assessed on!



Twenty six subjects (84%) achieved results above the State average however, special mention must go to Chemistry, Construction, Earth and Environmental Science, Engineering, English Standard, Hospitality, French Beginners, Mathematics General, Modern History, Music, PDHPE, and Society and Culture where subject results impressively scored more than 5% above the State mean.

The final statistic is very pleasing for our learning community. In 2017 we broke into the top 200 high schools in NSW, placing 161st. This year we have just learned that Barrenjoey is now ranked 110th – not bad for a community based comprehensive school.
Congratulations to the students who have worked so hard this year and took 'up the challenge' of getting involved with the Tutorial Program, Study Skills and other initiatives, as well as working effectively in the Senior Study, during their flexible learning days and taking the Reporting and Interview processes so seriously.
Congratulations to the sensationally talented HSC teaching staff who have worked so diligently with the students throughout 2018.