October 23 - 29, 2022: Issue 559
Community + Environmental Grant recipients 2022/23 announced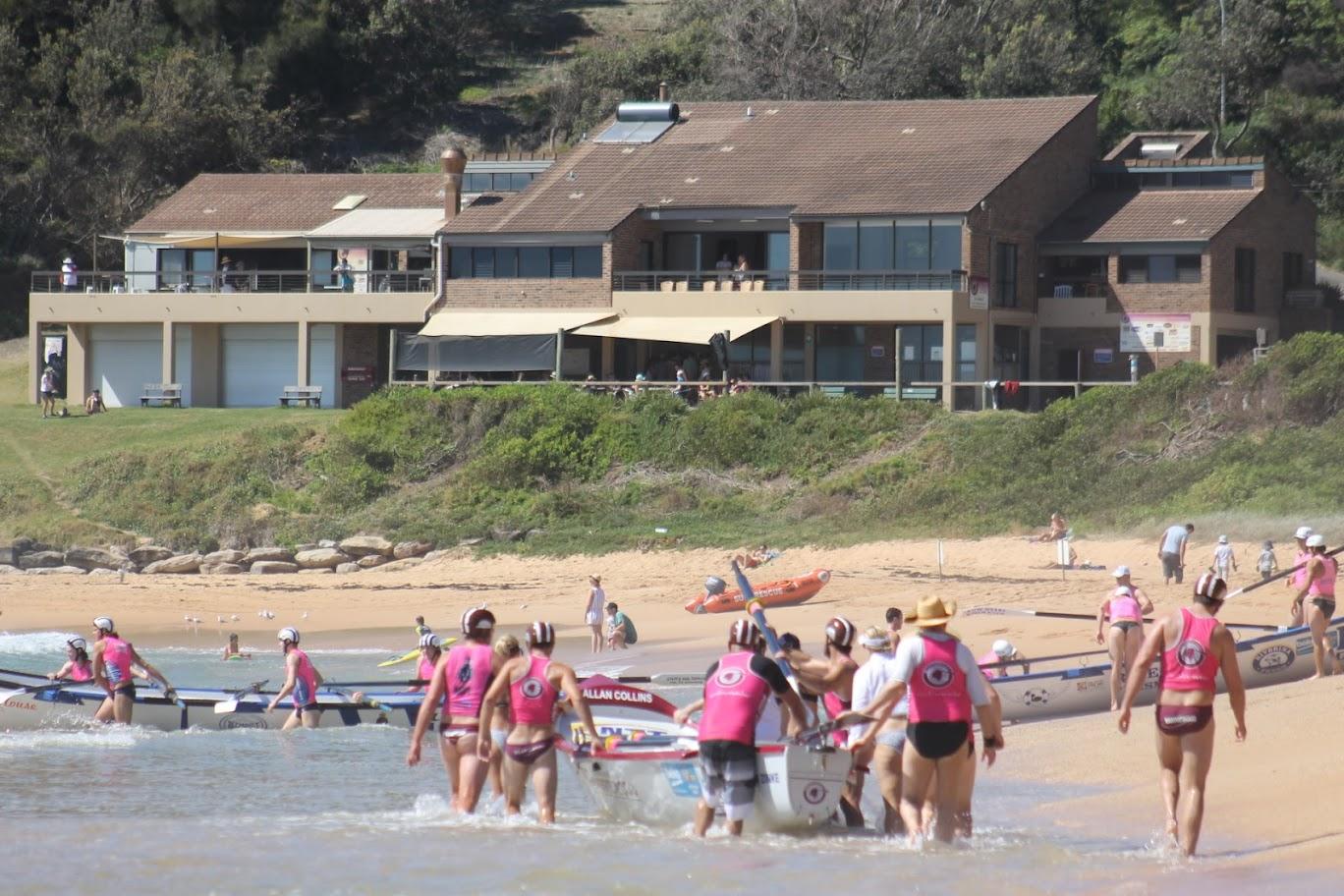 Warriewood Surf Lifesaving Club has been awarded Warriewood $5,000 for their Solar Project 2022 in this year's Environment Grants
Council has announced the successful recipients of the 2022/23 Community, Arts and Creativity and Environmental Grants Programs who will share in $290,000 in funding to support projects and initiatives that deliver direct benefit to our community.
From hands-on recycling workshop using plastic from clean ups to construction of nesting boxes, employing people with a disability to undertake bush regeneration at Flora Ritchie Reserve, Curl Curl and Dee Why Wildlife Refuge, to the installation of solar panels on both the North Steyne and Warriewood Surf Lifesaving Clubs. These are just some of the projects successfully awarded money, as part of this year's round of Environmental Grants.
While the Arts and Creativity community lived up to their reputation of being innovative including successful grants for the development of a visual arts podcast, a studio for budding ceramicists to use, acting and scriptwriting workshops for adults, and open mic nights at bars and restaurants plus more.
Community Development Grants have also been awarded to an amazing calibre of projects including an arts program for those with a severe intellectual and physical disability, a transport service for the elderly giving them the opportunity to connect with others, a free legal advice service for those experiencing family or domestic violence and a meal service for the disadvantaged, vulnerable and at-risk families.
Northern Beaches Mayor Michael Regan said the grant programs continue to foster a more connected, creative, and sustainable Northern Beaches.
"Council is proud to have supported many worthwhile innovative and successful projects over the years thanks to this grants program.
"A small subsidy for a project can make a real difference to individuals and community-based organisations which may have not been possible without this grant.
"The assessment panels had a tough job picking successful recipients with the very competitive field. The Arts and Creativity and Community Development stream alone chose 38 of 96 eligible applications receive funding.
"As Council has limited direct service provision, the Community Development Grants support those most vulnerable in our local area providing projects and initiatives that focus on improving equality, reducing disadvantage, and improving the wellbeing of locals.
"Our local communities know their local environments better than most and I'm confident the Environmental Grant winners will do a great job to manage, conserve and protect our natural habitats, land, rivers, wetlands, coasts and the species they support. Congratulations to all the deserving recipients." Mayor Regan said.
Of the 19 applicants for Environmental Grants, 11 have been successfully awarded with 10 receiving full funding and the remaining to receive partial funding.
While Arts and Creativity received 43 eligible applicants, 16 have been successful with 15 receiving full funding and one partial finding and of the 53 eligible Community Development grants 18 will receive full funding and another four receiving part funding.
All three grant streams assessment panels comprised of both internal staff and community representatives with expertise in a field relating to the specific grant and made recommendations to receive funding.
The funding pool comprises of $240,000 for Arts and Creativity and Community Development Grants, and $50,000 in the Environmental Grants.
The maximum grant allocated for each category include:
Community development, up to $10,000
Arts and Creativity, up $5,000 for individuals and $10,000 for groups
Environment, up to $5,000
The successfully funded projects will be notified this week and all projects need to be delivered by 31 December 2023 as part of the grant conditions.
The 2022/23 Community Development Grants Program is targeting projects related to these priority areas:
Domestic and family violence
Building community connections
Community Development Grants Program Successful Applicants
Following October's Council meeting, the applications below were recommended for funding:
Artability (Sponsored by Northern Beaches Creative Leisure and Learning Incorporated); Artability, Accessible Community Creative Arts Program - $3,000.00
Bridge Housing Limited; Community Voice for Narraweena - $5,600.00
Business Education Network Incorporated (trading as Youth Up Front); Nuu E Tasi (One Community) - $10,000.00
Easylink Community Services Limited; Easylink to Wellness - $7,952.60
Forest Computer Pals For Seniors Incorporated; Re establish membership base - $3,000.00
Girls on Fire Inc; Rainbow Community Fire and Resilience Program for LGBTIQ+ youth (14-25) - $5,000.00
Horizons Family Law Centre Ltd; Free Family Law and Domestic Violence Legal Advice Clinic - $6,500.00
Lifeline Northern Beaches Incorporated; The Northern Beaches Domestic Violence Response Innovation (NBDVRI): Counselling for victim survivors. - $9,852.00
Manly Warringah Women's Resource Centre Ltd (trading as Women and Children First); The Dandelion Project - Play Therapy - $5,000.00
Men's Kitchen Association Limited; Recipe Book 2023 Edition - $2,760.20
Mentoring Men Ltd.; Mentoring Men: Reducing Social Isolation Through Volunteering - $5,330.00
Northern Beaches Multicultural Communities Incorporated; Brazilian ComUnity Playgroup and Mums Wellness - $9,064.00
Northern Beaches Women's Shelter Incorporated; The Northern Beaches Domestic Violence Response Innovation - $10,000.00
One Eighty Avalon Incorporated; Open Up Northern Beaches: Peer support groups for youth mental health - $10,000.00
One Meal It Makes A Difference Incorporated; FEMAS - Family Eats, Meals and Support - Food Relief for Families Escaping DFV - $10,000.00
Police Citizens Youth Clubs NSW Ltd; PCYC Waves of Wellness - $7,025.00
Sunnyfield; Community Access - $1,750.00
Taldumande Youth Services Inc; Beach Reach - $10,000.00
The Association of Drug Referral Centres Ltd; (trading as Sydney Drug Education and Counselling Centre), Adolescent Violence Toward Parents Pilot Program - $10,000.00
The Burdekin Association Inc; Burdekin Wellbeing Adventure - $10,000.00
The Shepherd Centre – For Deaf Children; Hear For You – a life-changing group mentoring program for deaf children in the Northern Beaches area - $3,724.80
The Warrior Woman Foundation Ltd; The Young Warrior Woman Program 2023 - $10,000.00
2022 Arts & Creativity grants program
Individual Creative Projects; Up to $5,000
To support individual artists and artistic collaborations in the production and presentation of new work, and/or professional development. This includes arts and creative workers with a demonstrated history of professional arts practice working across a range of established and emerging art forms and disciplines.
Creative Community Projects; Up to $10,000
To support arts and creative projects, including community arts and cultural development, artist residencies, community workshops/activities, and programs or activities delivered in public spaces and places.
Creative Sector Innovation Projects; Up to $10,000
To support individuals and organisations investigate new ideas/designs or concepts, establish new ventures, or develop collaborative innovation projects to grow the creative industries and support sector sustainability.
2022 applicants are currently being notified regarding the outcome of their application. A list of successful grant recipients will be published by Council shortly.
Environmental grants Recipients 2022/23
The 2022/23 Environmental Grants Program was presented at the Council meeting on Tuesday 18 October, 2022.
The successful applicants are as follows(ex GST):
Australian Conservation Foundation Incorporated; NBACF Community Nest Box Project 2022/23 - $4,500
Avalon Beach Surf Lifesaving Club Inc.; Net Zero Surf Club 2023 - $5,000
Eco Adventure Crew Inc.; Reimagining Waste - Hands-on Recycling Workshop - $4,659
Lifeline Northern Beaches Inc.; Altered State Fashion Project - $3,941
Northern Beaches Clean Up Crew Inc.; Tackle Dee Why Lagoon - $5,000
Northside Enterprise Incorporated; Bushlink Restoration and Protection of Flora Ritchie Reserve - $5,000
Northside Enterprise Incorporated; Bushlink Preservation of Long Reef Coastal Walk/Griffith Park - $5,000
Northside Enterprise Incorporated; Bushlink Protection of Dee Why Wildlife Refuge - $5,000
North Steyne Surf Lifesaving Club Inc.; Solar Panels for North Steyne SLSC - $4,950
The Catholic Parish of Frenchs Forest; Stage Two Kierans Creek Bank Stabilisation and Restoration - $1,950
Warriewood Surf Lifesaving Club Inc.; Warriewood Solar Project 2022 - $5,000