May 7 - 13, 2017: Issue 311
Club Marine Pittwater to Paradise Regatta confirmed for 2018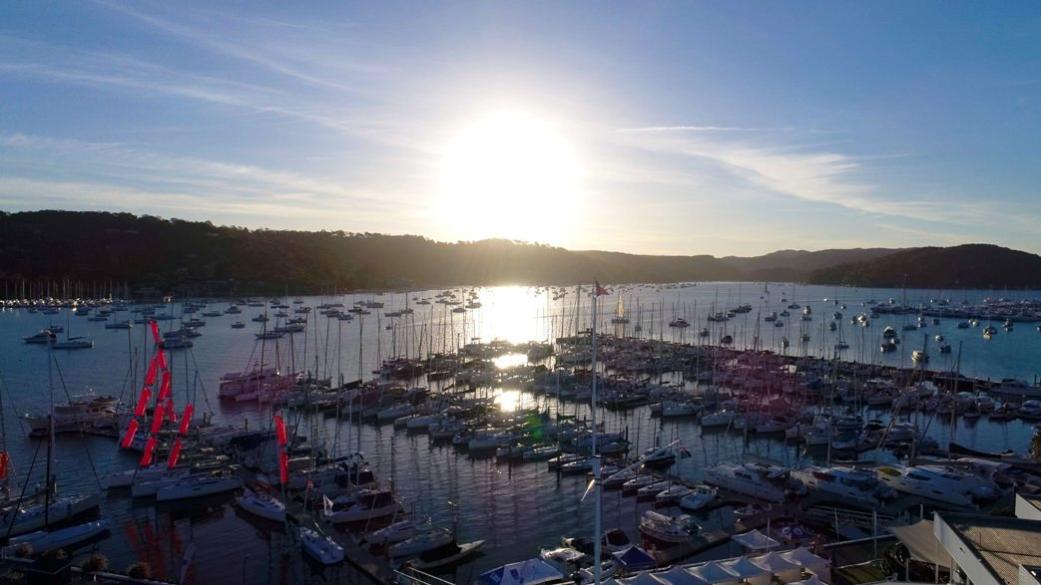 RPAYC Clubhouse looking over Pittwater
Club Marine Pittwater To Paradise Regatta Confirmed For 2018
May 5th, 2017
The Club Marine Pittwater to Paradise Regatta is confirmed as an exciting long term fixture to feature in Australia's summer sailing calendar.

Australia's east coast offshore sailing scene will take on an exciting new look with the staging of the Club Marine Pittwater to Paradise Regatta to start out of The Royal Prince Alfred Yacht Club on January 2, 2018.
After negotiations with Southport Yacht Club it was decided that a new era of racing will take place for both well-established clubs with the combination of the Royal Prince Alfred Yacht Club's ocean race to Southport and the Southport Yacht Club's Bartercard Sail Paradise Series to create this exciting new event.
This decision comes off the back of a very successful Club Marine Pittwater to Southport Race in January 2017. The event drew keen competitors from both NSW and Queensland, and aided by an unseasonal southerly the race was completed in almost record time by Doug Coulter's Shakti, a 46 footer from Lake Macquarie Yacht Club. "We reached a top speed of around 23 knots but averaged around 18 – 16 knots most of the way up the coast." Coulter said.
Apart from the fast-paced downwind race, the 2017 event was complimented by the exceptional hospitality from the Southport Yacht Club. Volunteers and staffed worked tirelessly for 24 hours a day to ensure the safety and enjoyment of all the competitors as they entered the Gold Coast seaway into the Southport marina.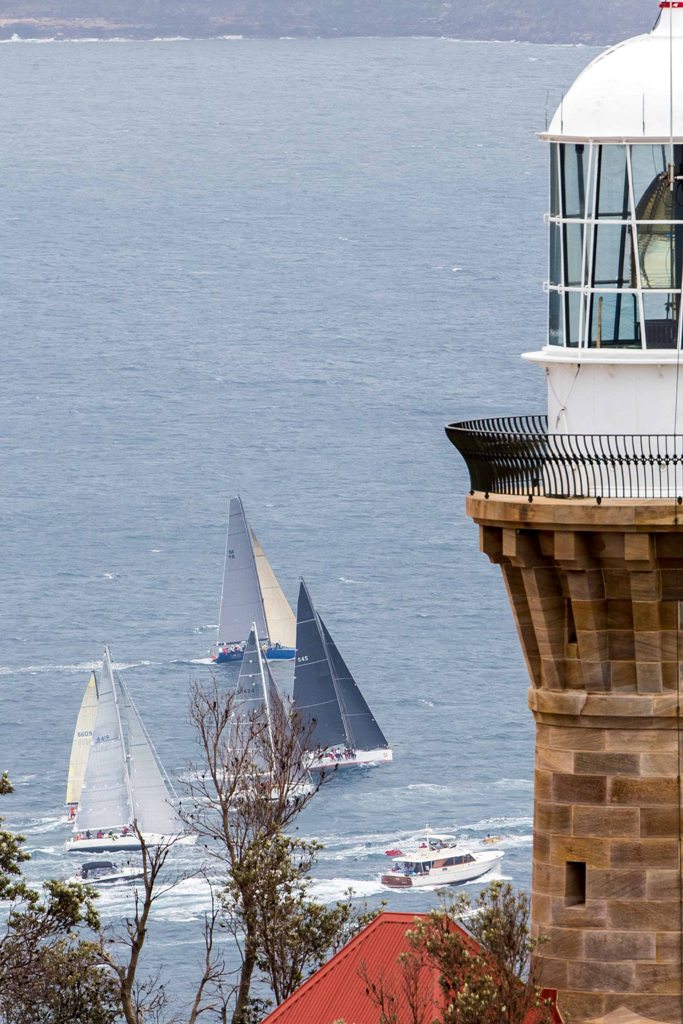 The fleet heading from Barrenjoey Headland

The 2017 Club Marine Pittwater to Southport race kicked off the year with an exciting, fast race complete with on-water social media competitions, live starts broadcast on Facebook, a media helicopter hovering over the fleet and a blistering pace to match.
Mark Tinworth and Mark Waterhouse's Beneteau First 44.7 Le Billet used the event to mix youth and experience by bringing five RPAYC Youth Development on board. Upon receiving first in PHS Division 2 and second in IRC Tinworth made special mention to his crew pointing the great work the Youth Development team achieved on the race to Southport.
"We had a great race with the five Youth Development members from the club (RPAYC). They are all under 23 and they bring so much enthusiasm and energy and it was great having them on board," Tinworth said.
The Royal Prince Alfred Yacht Club prides itself as a world class yacht club and Southport in 2017 showed that they too emulate this attitude to their sport and club which makes Chair of the Race Committee, Richard Hudson very pleased with the decision and looking forward to the opportunities that the new Club Marine Pittwater to Paradise will bring.
"Its great news to have the Club's signature offshore event secure a finish destination. I raced in the 2017 event and Southport were nothing short of amazing! Both clubs have such a high standard of service and planning that I think the Club Marine Pittwater to Paradise Regatta is the start of something big." said Richard Hudson.
The 380-nautical mile Club Marine Pittwater to Paradise Regatta will start in Pittwater, north of Sydney, on January 2 2018, and Bartercard Sail Paradise on January 6. Both events are open to the full spectrum of sailboats: monohulls and multihulls through to the upper echelon of Grand Prix ocean racers.
Southport Yacht Club's commodore, Kerry Noyes, welcomed the news of the Pittwater to Paradise race: "Southport Yacht Club is delighted to announce this wonderful joint venture with RPAYC where their great race and our regatta are combined. Apart from being an exciting concept, it will have the added attraction of being an excellent summer holiday opportunity for the families and friends of competitors. We look forward to welcoming everyone to our great Club." Said Kerry Noyes.
By Stephen Collopy - RPAYC