September 9 - 15, 2018: Issue 375
Clearways On The Way Between Brookvale And The Spit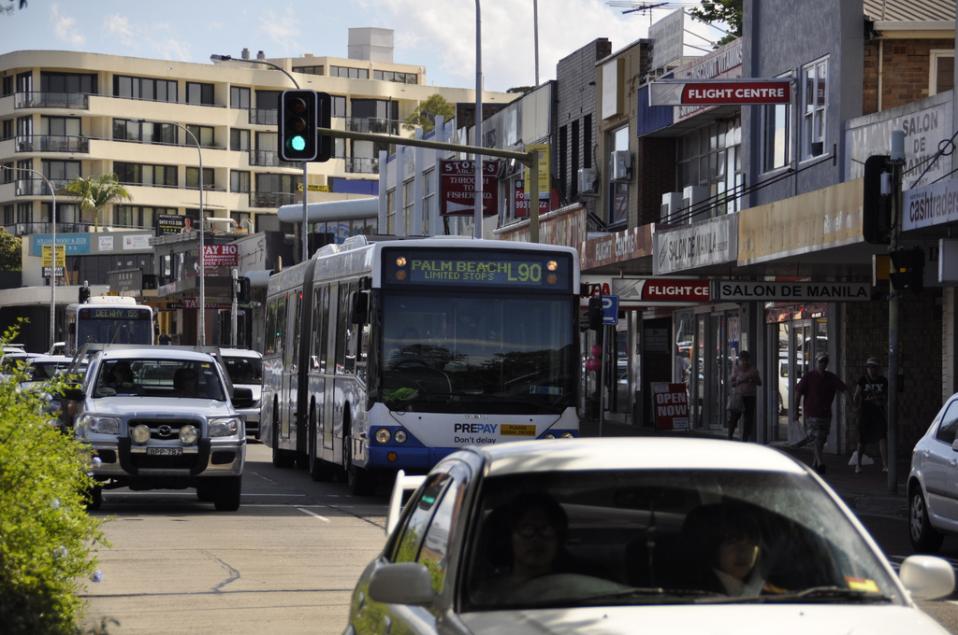 Clearways on the way between Brookvale and The Spit
Monday, 3 September 2018: Media release - NSW Roads and Maritime Service
New and extended clearways will soon be introduced to improve traffic flow and reduce delays for motorists who travel along the Condamine Street, Burnt Bridge Creek Deviation and Manly Road corridor from Brookvale to The Spit.
Member for Manly James Griffin said the clearways will be introduced as part of the NSW Government's program to reduce congestion and delays on Sydney's roads.
"These strategically located clearways – in conjunction with continued investments in public transport like the B-Line and commuter carparks – are not only smashing congestion now but will improve travel times in the future," Mr Griffin said.
"This is excellent news for the thousands of motorists who travel along this corridor each day.
"Clearways will operate on Condamine Street between Pittwater Road at Brookvale and Burnt Bridge Creek Deviation at Balgowlah in both directions from 6am to 7pm on weekdays and from 9am to 6pm on weekends and public holidays."
Mr Griffin said clearways on Burnt Bridge Creek Deviation and Manly Road will operate at all times to manage the operation and safety of this section of the busy corridor.
"Roads and Maritime Services is working with Northern Beaches Council to identify and deliver alternate business parking in Manly Vale to ensure parking is available close to businesses in the area," Mr Griffin said.
"The preferred parking proposal includes providing up to 21 timed parking spaces at Manly Vale on King, Innes, Sunshine and Koorala streets.
"A new commuter carpark on Kenneth Road at Manly Vale, which has around 150 additional parking spaces, is expected to reduce parking demand on nearby side streets and improve parking availability for business customers in the Manly Vale area."
Mr Griffin said before clearways are installed, Roads and Maritime is engaging with local residents, business operators and road users along this section of the corridor to understand their needs to provide alternate business parking arrangements.
"Feedback on alternate parking arrangements is invited by Monday 24 September and will be considered when finalising the proposal," Mr Griffin said.
"Improvements have already been carried out along the corridor including the delivery of public transport infrastructure, intersection upgrades, new bus lanes and additional traffic management systems to help traffic flow and ease congestion.
"Roads and Maritime is implementing new and extended clearways to provide immediate benefits for motorists and bus patrons by managing congestion along the corridor."
Mr Griffin said clearways make the most of the existing road network by allowing all lanes to be used during the busiest times on weekdays and weekends.
"The installation of clearways along this corridor would aim to return local roads back to local communities by providing more capacity on the state road network where it is needed most," Mr Griffin said.
"Motorists are already enjoying faster trips and improved safety along Mona Vale Road through St Ives after clearways were implemented, with travel time savings of up to 46 per cent and a reduction in crashes of up to 31 per cent."
Comments can be provided by emailing clearways@rms.nsw.gov.au or calling the project team on 1300 706 232.
As planning and investigations progress along the corridor, Roads and Maritime will keep the community informed about plans to identify parking within each of the local areas.
To register your interest in the clearway and stay informed visit rms.work/nbclearways.