April 26 - May 2, 2020: Issue 447

Citizen Science To Aid Bushfire Recovery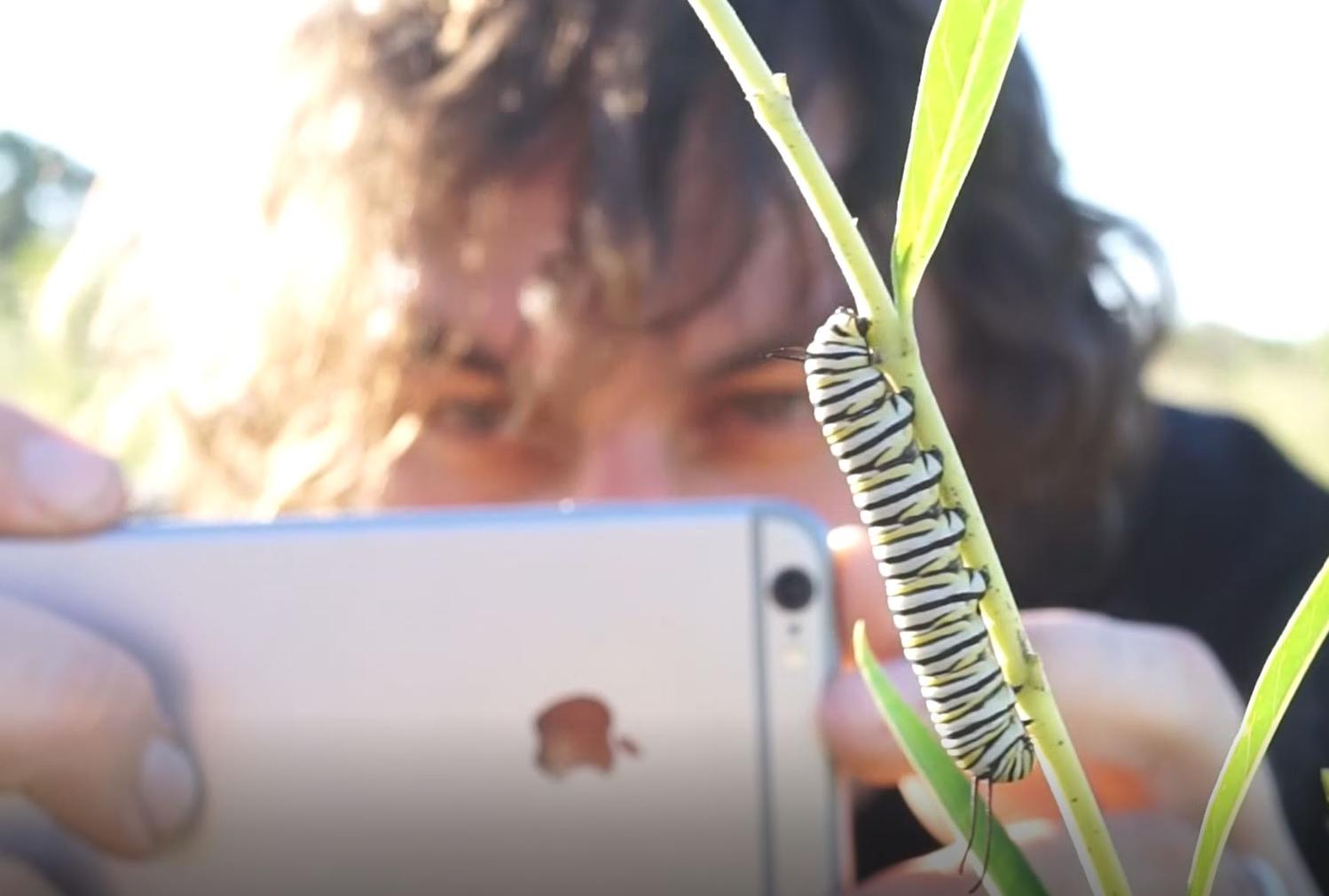 Spot and ID species in your own backyard to earn points and challenge friends. Credit: QuestaGame
People-powered science will play a role in Australia's bushfire recovery, with more than 20 projects underway involving citizen scientists of all ages.
CSIRO, Australia's national science agency, is working with key agencies and community groups to support research underway throughout bushfire impacted areas.
The Citizen Science Bushfire Project Finder website allows members of the public to contribute to projects ranging from air quality, to identifying and confirming animal and plant sightings while maintaining safe social distancing practices.
People can also get involved online by identifying animals in camera images.
Announcing the new website today, CSIRO Chief Executive Dr Larry Marshall said it drew on the passion and commitment of scientists and citizens alike to solve bushfire challenges.
"We're using cutting-edge science like artificial intelligence, satellite imaging, and seasonal and decadal climate modelling to respond to fires and get ahead of the next bushfire season.
However, the model is only as good as the data we feed it, and there is no substitute for the power of the people to keep us firmly connected with reality on the ground," Dr Marshall said.
"Australia has some of the greatest biodiversity on the planet, and the Atlas of Living Australia has already proven the power of citizen science – what better way to inform and guide our bushfire recovery."
The initiative is a key outcome from the Bushfire Science Roundtable hosted in January by Minister for Industry, Science and Technology Karen Andrews and comes at a time when Australians are eager to actively participate.
"As we grapple with the challenges of the coronavirus pandemic, it's important we continue important work to make sure we're prepared for the next bushfire season and this is a fantastic program that allows all Australians to get involved while still observing social distancing," Minister Andrews said.
"Despite the challenges we are facing, the Australian spirit remains strong and it is obvious that our citizens are eager to do their part in the bushfire recovery process."
As well as the devastation and the economic, social and psychological impacts on affected communities, the bushfires took a heavy toll on wildlife and affected water and air quality.
Projects on the website include:
Australian Museum project Wildlife Spotter enables users to identify animals in photos taken by camera traps around Australia, assisting researchers in monitoring the effects of bushfires on Australian fauna.
South Australia's Department for Environment and Water are using camera traps to monitor the flora and fauna recovery on Kangaroo Island.
There are several projects which people can contribute their sightings of plants and wildlife returning to fire affected areas.
Some projects also collect information about the intensity of fire impacts, observed fire behaviour, effects on water quality running off of fire grounds, and impacts of the smoke on people's health.
The website was developed in collaboration between CSIRO, the Atlas of Living Australia (a National Collaborative Research Infrastructure Strategy capability) and the Australian Citizen Science Association.
The Project Finder also features a geographic filter enabling users to identify available projects in their area. It can be accessed at www.csiro.au/bushfireprojects.
More information about CSIRO's emerging citizen science work is available at www.csiro.au/citizenscience.
The announcement further underlines the leading role science is taking in Australia bushfire recovery efforts.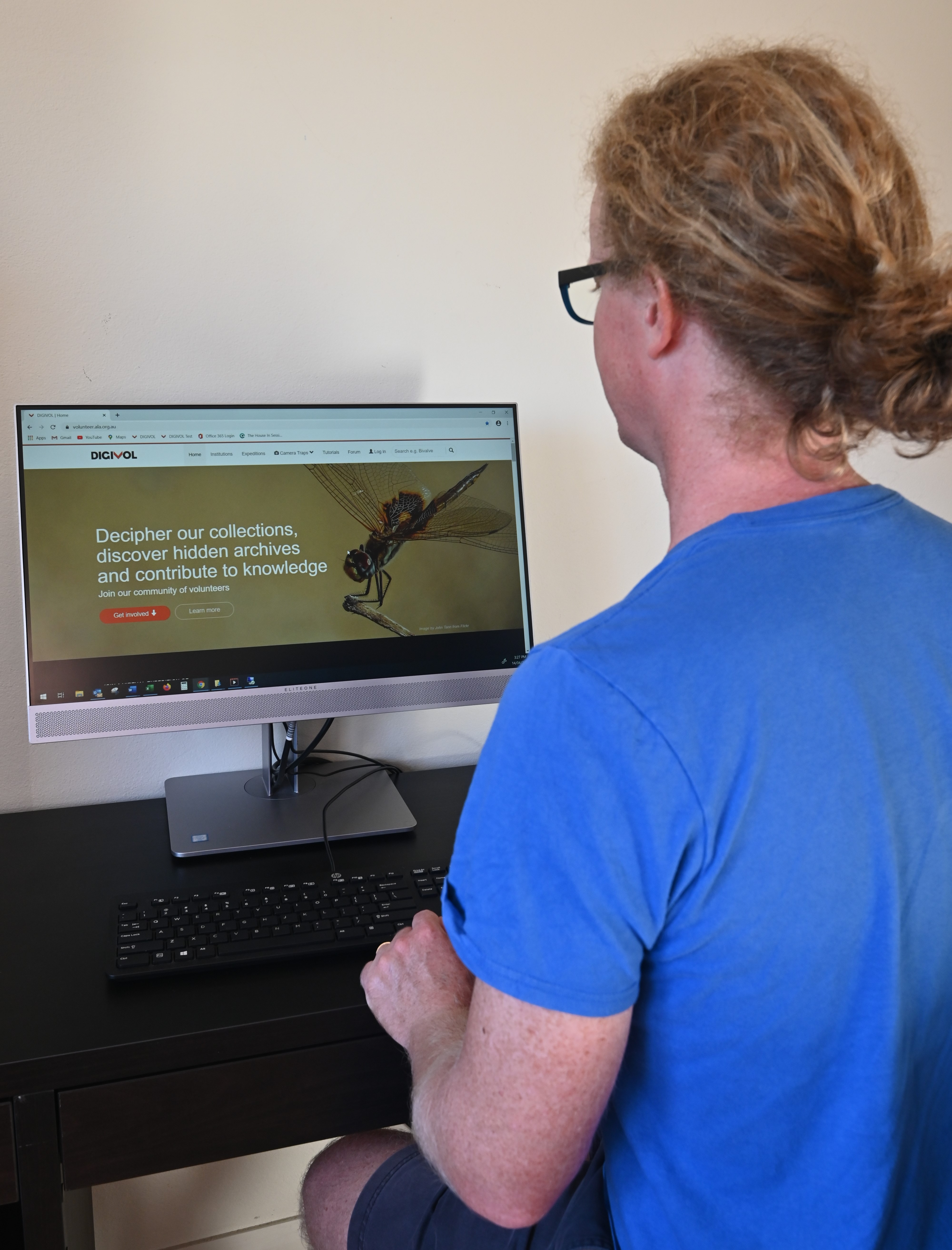 Produced by the Australian Museum and the Atlas of Living Australia, DigiVol enables the public to spot animals in wilderness photos taken by automated cameras around Australia. Credit: Australian Museum

How To Help
You can do your part for bushfire recovery by jumping on to the new Citizen Science Bushfire Project Finder and getting involved in any of the projects listed. Projects span across biodiversity, land, air and water so there's something to suit everyone's interests.
By getting involved in a citizen science project, you will be making a big difference to bushfire recovery. The information, data, and resources you collect feeds straight back to the scientists for their current and future research. While researchers are busy working on bushfire recovery efforts, they don't have a lot of time to go into the field and collect the much-needed data.
Not in a bushfire affected area?
If your direct or surrounding area hasn't been affected by the bushfires, you can still get involved in the recovery efforts. The project finder features projects for people far and wide. Digital platforms, such as DigiVol, provide an online environment for curating images, videos and results uploaded by people who are in bushfire affected areas.
Using the tool
The Project Finder provides easy access to bushfire related projects. To use the tool simply:
Visit the Citizen Science Bushfire Project Finder
Browse the projects using the geographic filter to identify projects in your area, or filtering by the bushfire categories, type of science or government area.
Get involved once you've found a project that interests you. Visit the project page for more information and register to get involved.
Make a difference by collecting data and contributing to real research.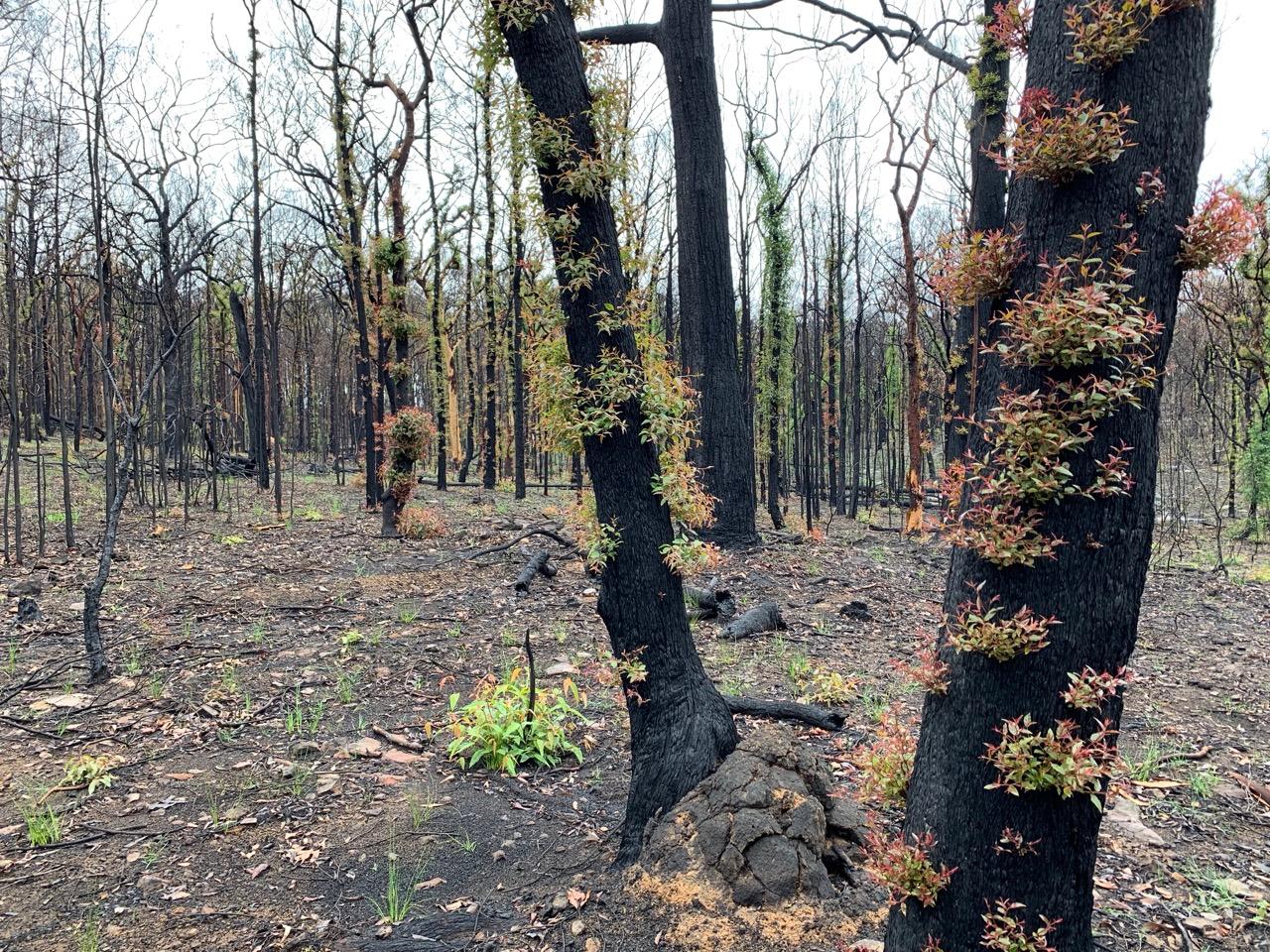 Bushfire affected land and plant species in the town of Bilpin, NSW are beginning to regenerate. Credit: Australian Museum