June 2 - 8, 2019: Issue 407
Chinese Whisper and hooligan at Hamilton Island Race Week 2019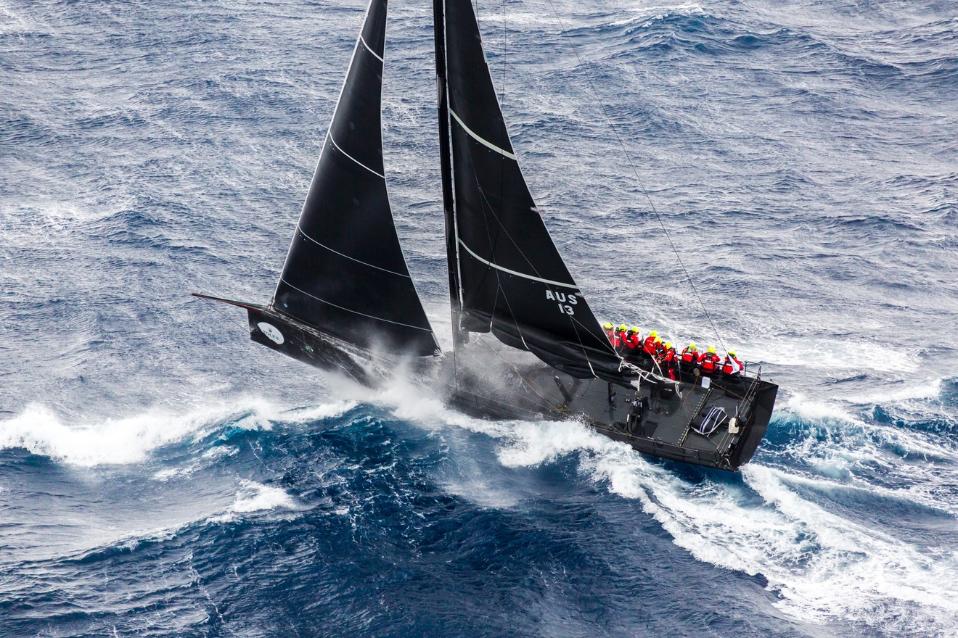 Chinese Whisper in the 2015 Rolex Sydney to Hobart - photo Rolex-Stefano Gattini
Chinese Whisper, the yacht that claimed every possible prize in last year's 5500-nautical-mile Melbourne to Osaka two-handed race, is among the latest in a record run of entries for this year's Hamilton Island Race Week.
The 18.9m sloop was raced to Osaka by Rupert Henry and Greg O'Shea, taking line honours, setting a race record time and winning all three handicap divisions. Video https://youtu.be/bpg92GN8Baw
Now back in Sydney, Chinese Whisper is being prepared by prominent local sailor Dave Griffith for a tilt at top honours at Race Week, which will be staged on the beautiful tropical waters of the Whitsundays from August 17 to 24.
"At this stage we are not certain if Rupert's schedule will see him with us for Race Week," Griffith said. "But regardless, we will have an excellent team, including Michael Coxon from North Sails."
With the strong flow of entries for Race Week continuing unabated it is quite possible that the final fleet will exceed the record of 253 set in 2016.
"There are no guarantees, but things are certainly looking good for a record fleet, or thereabouts, this year," said the regatta's highly respected race director Denis Thompson. "The number of entries in all eight divisions is certainly impressive."
One of Race Week's perennial participants, Marcus Blackmore, is also among the latest entries. He will again campaign his TP52 Hooligan which he sailed to victory in the IRC division at Race Week last year. And, once again, Australian Olympic gold medallist and America's Cup sailor, Tom Slingsby, will be his tactician.
Blackmore's involvement with Hamilton Island Race Week goes back to the inaugural event in 1984 when he won the Arbitrary Division with his yacht, Manly Ferry.
The cross-section of participants in the eight divisions this year, including the multihulls, is also interesting.
Eight mates from Royal Freshwater Bay Yacht Club in Perth have banded together and arranged to race aboard the Hanse 45, Charm Offensive, which will be awaiting their arrival when they fly in to Hamilton Island from Perth.
"I've competed at Race Week seven times," said crew coordinator, Jesse Doherty, "but the majority of our crew are first-timers. Regardless, competing at the regatta as a group has been at the top of our bucket list for some years. We're really looking forward to it."
There are already two entries of note in the Trailable division: Derek Sheppard, well remembered for his participation in the Hobart race with his appropriately named Beneteau 45 Black Sheep, is one of them. He has now stepped down in size to an Elliott 780 trailable yacht of the same name.
"I've done more than 10 Hamilton Island Race Weeks," Sheppard said. "But because of the pressure of time over the years I have never been able to have my own yacht there, so I have sailed with friends. This year I will be hooking the yacht and trailer to the back of the car and getting it to Hamilton Island within 48 hours. Simply put, I will get the same level of fun for a lot less effort, and I will still be mixing with all the great people at the regatta."
It's a similar story for Steve Oakley, who will be towing his Nolex 25 Wild Honey 2500 kms from Melbourne to the Whitsundays.
"I didn't start sailing until I was 40 and now I can't get enough of it," Oakley said. "We are 'social racers', and that's what we expect to be doing at Hamilton Island with a neighbour and a mate I used to play football with as crew.
"We are planning to take four days to get to Hamilton Island and along the way we won't have any problems when it comes to accommodation; we have the yacht as our caravan."
Apart from the excitement of racing on courses that take the fleet around the myriad of islands in the Whitsundays, the scheduled Wednesday layday provides crews plus their families and friends with the opportunity to kick up their heels at the big Summer Bright Pool Party or enjoy fine dining and champagne at the Charles Heidsieck Luncheon at qualia, the island's six-star resort. Other activities to choose from include playing a round of golf on the superbly scenic 18-hole course or day-cruising around the islands then relaxing and watching the sunset from the Bommie Deck at Hamilton Island Yacht Club.
Special accommodation packages are available now. The options include everything from 3 star to 6-star hotels as well as a range of self-catering holiday homes, which are a great option for crews. You can book now https://www.hamiltonisland.com.au/sports-events/hamilton-island-race-week/hot-deals and get the pick of the houses available over these popular dates.
Hamilton Island Race Week has an impressive history. It was established following Australia's historic victory in the America's Cup in Newport, Rhode Island, in 1983. The inaugural regatta staged in April 1984 attracted an outstanding fleet of 92 yachts from all points across Australia, including Perth.
The Notice of Race and all details relating to Hamilton Island Race Week 2019 are on the website: https://www.hamiltonislandraceweek.com.au/
By Rob Mundle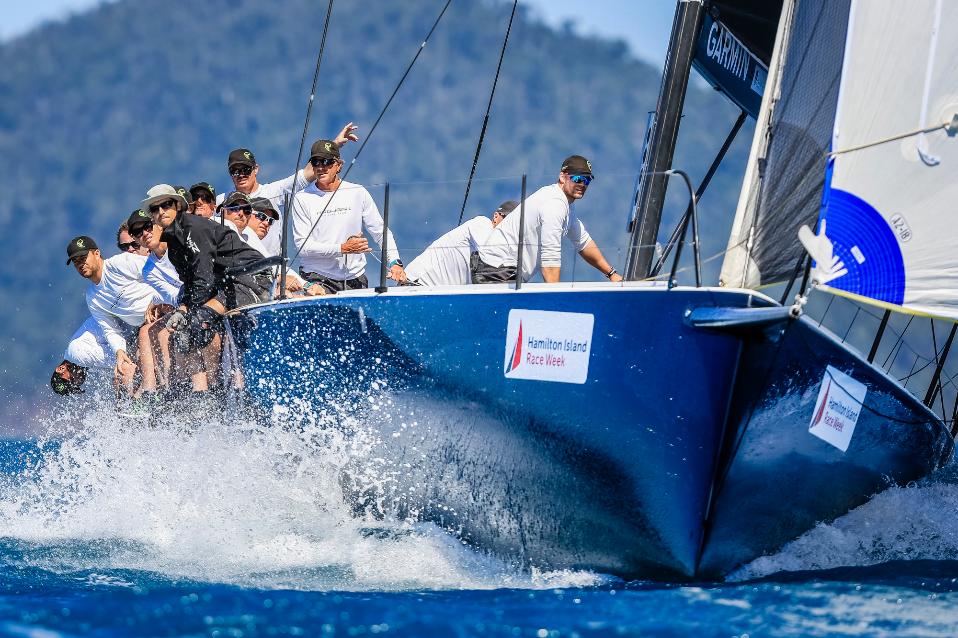 Hamilton Island Race Week 2018 - photo by Salty Dingo