February 18 - 24, 2018: Issue 348
Change As Good As A Holiday For Young Lifesavers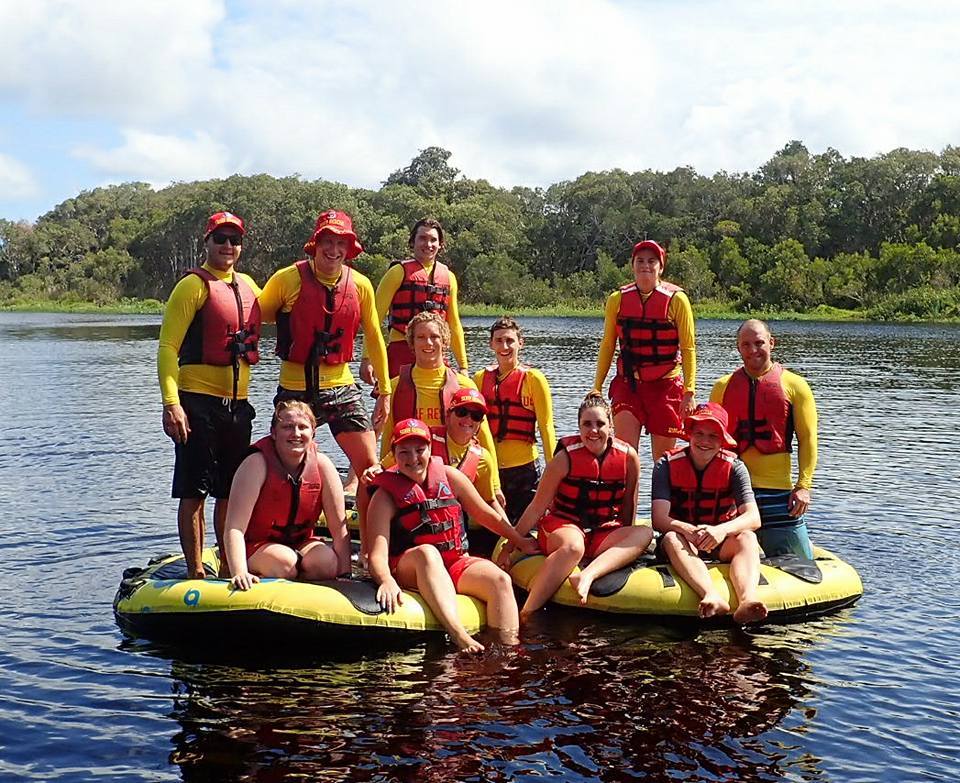 Change As Good As A Holiday For Young Lifesavers
A group of 19 passionate young lifesavers from across the state have recently returned from the annual City to Country exchange program, and with summer still in full swing they're determined to put their new skills to good use.
On the Australia Day Long Weekend, 9 lifesavers from city clubs travelled to the Far North Coast for three days where they toured the facilities of the Westpac Lifesaver Helicopter at Lismore, workshopped with other emergency services and got to test their skills on beaches very different from their own including Byron Bay.
At the same time their 10 country based counterparts made their way to Sydney's Eastern suburbs where they will participate in a similar program and got to test their skills on some of the busiest beaches in Australia including Bondi, Clovelly, and Maroubra.
This well established and exciting networking opportunity allows patrolling members to meet likeminded people and utilise their skills on different beaches.
It was an opportunity appreciated by this year's participants.
"My highlight was patrolling Bondi on Australia Day as well as experiencing some time on Clovelly. Patrolling both beaches gave me new insights into how different patrolling other beaches is as well as highlighting the importance of communication," said 18-year-old Kate Blunn (Evans Head-Casino SLSC) who travelled to Sydney with the Country Group.
"To be in such a fun and positive environment and learning how operations run at some of Australia's busiest beaches was a great experience to have, while also developing personally. The opportunity to see the Offshore Rescue Boat and the two helicopters was unreal and really gives a fantastic insight into the assets at our disposal," added Rowan Blake,21, and hailing from Bermagui on the state's Far South Coast.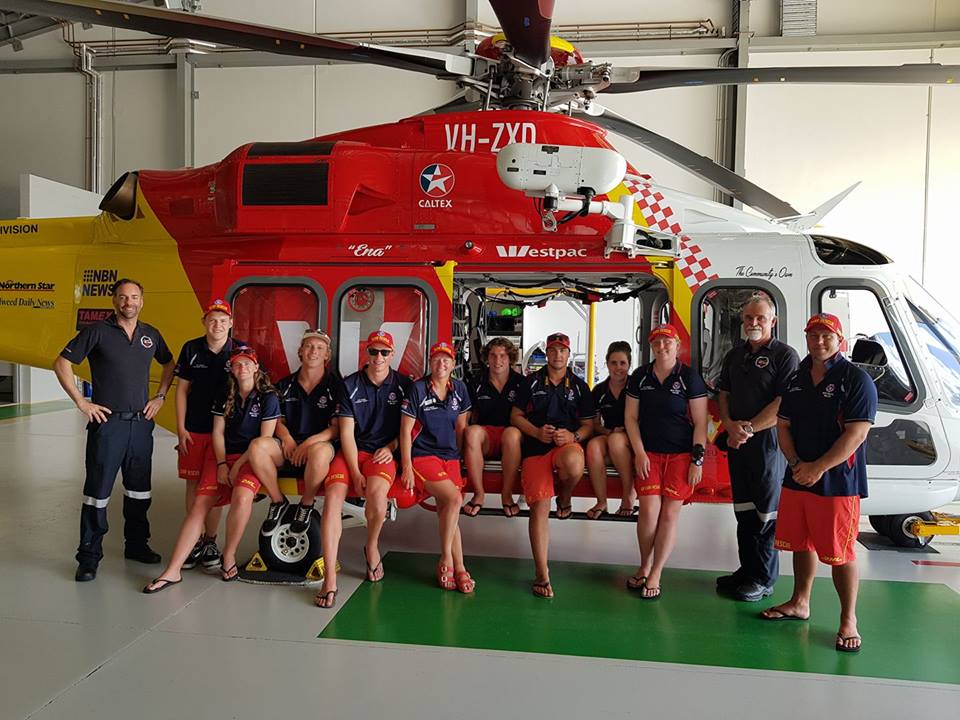 Sydney lifesavers who made the journey north felt they learned some useful skills to take back to their peers.
"The trip was full of new learning experiences where it be from how to run a patrol to the best of my ability, to how to resolve conflict, how to work as an effective team member or even learning where surf lifesaving can take you as an individual are all new skills and experiences I can take back to my club, but especially the young guys on my patrol," said 19-year-old Ella Falzarano (North Steyne SLSC).
"The opportunity to experience patrol on different beaches and to see how they handle their respective challenges and also to build networks and meet other young people that are passionate about the movement was what attracted me to apply," added Kyra Jenkins who is also from North Steyne.
Following the program Hamish Christie (Long Reef SLSC), and Lewis Warne (Cudgen Headland) were selected to represent NSW at the Annual Lifeguard Exchange in New Zealand next month where they will be joined by facilitator Damien Woods in a unique experience that will improve their skills and knowledge.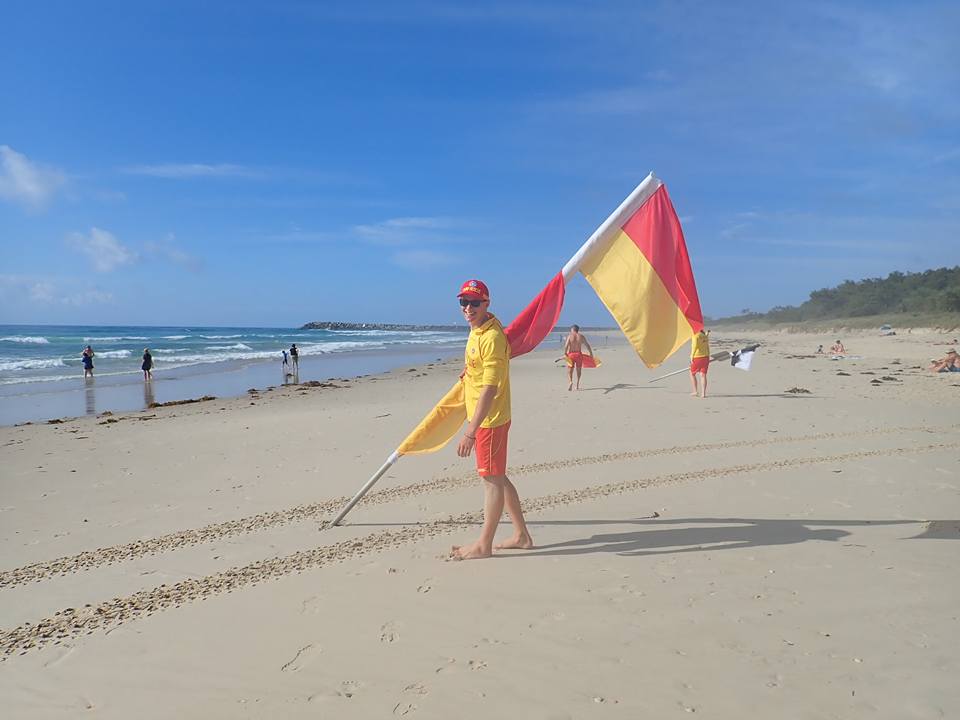 Hamish Christie (Long Reef SLSC)
City to Country Exchange Program
Matthew Warren (Ocean Beach SLSC
Jessika Hay (Garie Beach SLSC)
Ella Falzarano (North Steyne SLSC)
Jack Frzop (North Bondi SLSC)
Keelan Smith (Newport SLSC)
Hamish Christie (Long Reef SLSC)
Natasha Hargreaves (North Cronulla SLSC)
Kyra Jenkins (North Steyne SLSC)
Declan Grohala (Garie Beach SLSC)
Facilitators
Damien Woods (South Maroubra SLSC)
Matthew Calbert (Ocean Beach SLSC)
Country to City Exchange Program
Hayden Kydd (Fingal Rovers SLSC)
Aaron Mann (Coffs Harbour SLSC)
Lewis Warne (Cudgen Headland SLSC)
Kassandra Chan (North Wollongong SLSC)
Isaac Augey (Crowdy Head SLSC)
Rowan Blake (Bermagui SLSC)
Sage Nara (Brunswick SLSC)
Henry Kocatekin (Scarborough/Wombarra SLSC)
Kate Blunn (Evans Head Casino SLSC)
Jack Graham-Jones (Ballina Lighthouse/Lismore SLSC)
Facilitators
Anthony Turner (Thirroul SLSC)
Sarah Bugbird (Merewether SLSC)