August 12 - 18, 2018: Issue 371
Catch Reg and Pete at the Manly Art Gallery and Museum: Manly Arts Festival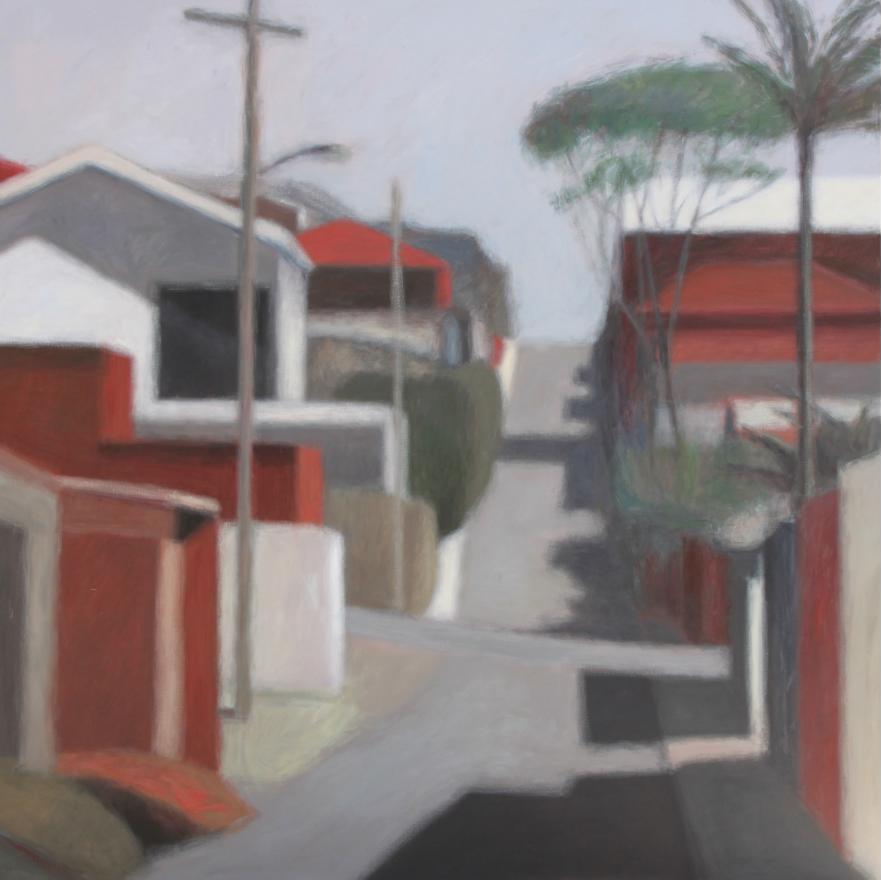 Peter O'Doherty, Malabar Back Lane West, 2017, acrylic on canvas, 152 x 152cm
Catch Reg & Pete At The Manly Art Gallery And Museum
Manly Art Gallery & Museum presents an extensive exhibition of the works of celebrated artists 'Reg and Pete' as a special feature of the Manly Arts Festival.
The Octennial: Reg Mombassa & Peter O'Doherty exhibition will include the recent and early works of Chris O'Doherty (AKA Reg Mombassa) and his brother Peter.
Well-known as members of the bands Mental as Anything and Dog Trumpet, they are also equally renowned for their iconic works of art.
MAGAM curator Ross Heathcote said the gallery was delighted to stage the exhibition, which will see not only the O'Doherty brothers artistic talents on display, but also the brothers in concert.
"The exhibition presents an opportunity to view recent works by both artists, observing new directions. Alongside these, are works dating back to their early careers.
"The works of both artists delve into serious themes that are both moving and amusing, providing an accessible and engaging exhibition during the Manly Arts Festival.
"Visitors to the exhibition will also get an opportunity to see both artists perform as part of a series of short concerts. Each gig will be a special and rare event," Mr Heathcote said.
During the exhibition, the pair will perform with their current band Dog Trumpet and in blues 'supergroup' The Pinks in a series of Music Lounge concerts.
Both Reg and Pete have been making art since their childhood. Reg Mombassa is recognised for his iconic allegorical landscapes and grotesque comic figures as well as for his work for the street clothing brand Mambo.
As a painter, Peter O'Doherty is known for his unique evocative studies of deceptively mundane domestic and suburban Australian scenes and interior studies.
"Their art resonates with a broad audience, both young and old, and feels uniquely Antipodean, particularly the urban landscapes," Mr Heathcote said.
"The ideas and imagery explored by both artists appear deeply connected to the suburban environment and family situation that surrounded the brothers when they were growing up."
For details, visit the gallery website or call Manly Art Gallery & Museum on 9976 1421.
Exhibition dates: Friday 7 September - Sunday 14 October 2018
Official opening: Friday 7 September, 6 - 8pm by Peter Garrett, lead singer of Midnight Oil and former Federal Government Minister
Special talk: 'In-Conversation' Saturday 22 September 2-3pm
Reg & Pete's MAG&M Music Lounge
Fri 14 Sept, 7pm: Dog Trumpet
Fri 21 Sept, 7pm: Jen Cloher
Fri 28 Sept, 7pm: The Pinks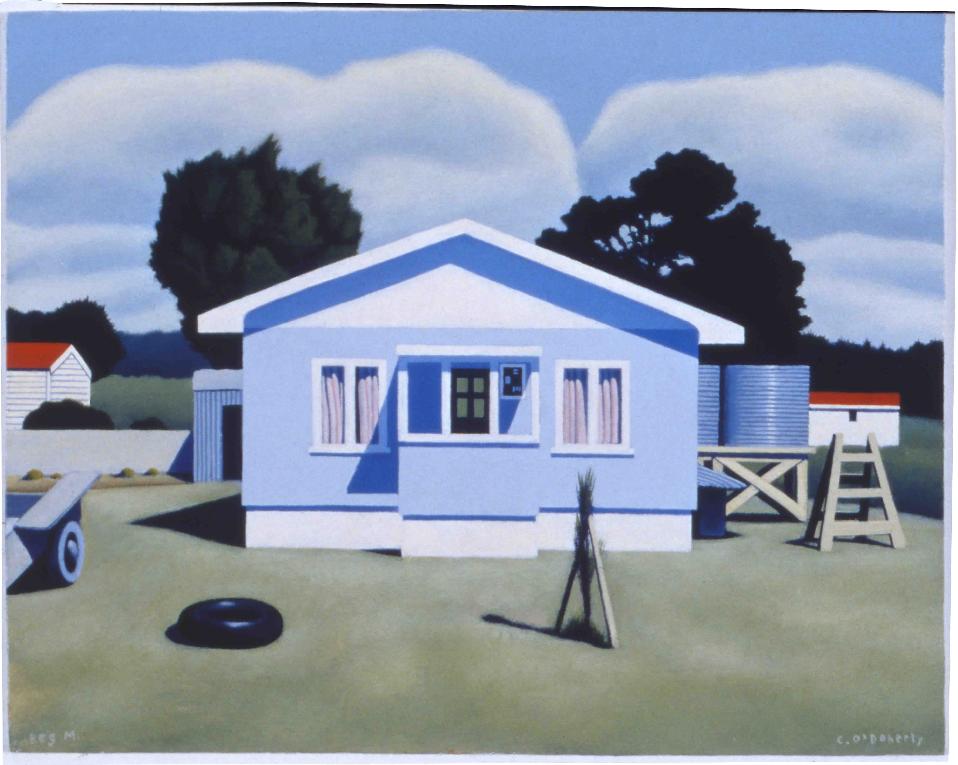 Reg Mombassa, Organism field shrine East Auckland, 1991, oil on board, 29 x 37cm