December 11 - 17, 2016: Issue 293

Carols At The Beach 2016
Hosted By Avalon Beach SLSC
Carols At The Beach for 2016 had some great music for all ages this year, wonderful food, a great raffle,
Terry Willesee,
MC, imparting lots of Christmas spirit, oversized heroes to cuddle, face painting, and lots of Avalon Beach SLSC Members doing at least a thousand things seen and unseen to ensure a great event ran smoothly.
Santa
Claus visited in a big red fire truck, a huge fireworks display that had the areas beside the beach, the headland and even the road up the southern
headland
crowded, with lots of red and green among a whole rainbow of other lights, was a little like New Year's Eve as an early Christmas present.
Jason Falinski MP, Member for Mackellar attended to wish everyone a very Merry Christmas and thank all the surf lie saving volunteers who will be giving up their time again this Season to keep others safe. Mr. Falinski also spoke tot he children, asking them if they were excited about Santa visiitng soon and if they had been good this year, to which the answer was, in both cases, a loud and resounding "YES!".
The music programme opened with Oh Come All Ye Faithful and included other classics such as Silent Night as well as some for the pint size dancers, with many a dad and mum joining in, with Santa Claus is Coming to Town and Oh Happy Day.There was even one penned by Joy Yates for this year's Carols, Christmas Wonderland in Avalon.
Richard Cole, President of Avalon Beach SLSC, gave a short speech explaining the funds raised during each year's Carols At The Beach are put towards equipment and training. Every volunteer on Patrol not only has their Bronze Medallion they also need to complete an annual
proficiency,
renew their First Aid, and can undertake further courses such as being an IRB Driver or Advanced Resuscitation. Even those not yet 15 and eligible to undertake the Bronze may undertake the Surf Rescue
Certificate
from age 13.
The development of the skills necessary to become the 'best' lifesaver you can be is a task that is taken very seriously throughout the whole movement.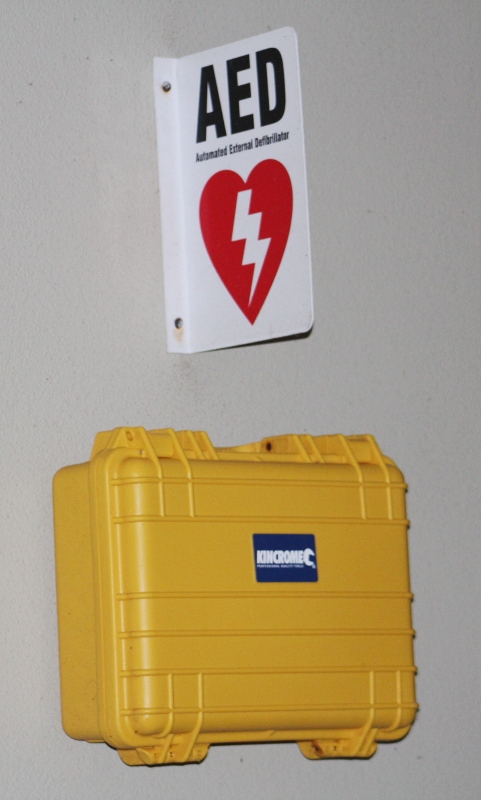 Last Season Avalon Beach SLSC members performed 80 rescues. During the past two weekends patrolling members have undertaken rescues at both ends of the beach when swimmers were caught in rips.
The equipment needed to save lives is also vital.
The club has recently
purchased
a new
defibrillator (pictured at right). As Richard explained, when someone goes into cardiac arrest their chances of survival can be as low as 5%; with a d
efibrillator that can go up to 70%.
It's not just life saving medical equipment, and the training to use these - everything from a rescue board to a radio to those bright yellow and red flags letting you know where it's safe to swim are needed to run a surf club.
Richard Cole's 2016 Carols At The Beach Address:
Welcome to the 2016 Carols At The Beach.
Avalon Beach Surf Life Saving Club is proud to host this wonderful event again in 2016. We love hosting Carols. The Surf Club is an essential part of our local community, and Carols At The Beach is an inclusive and free community event for all ages which celebrates the spirit of Christmas. The past two years have been remarkable evenings with wonderful performances, great food, amazing fireworks and a warm, family oriented positive and peaceful atmosphere all set against the spectacular backdrop of Avalon Beach.
This year we are very fortunate to have a new fantastic choir: JUBILATION.
JUBILATION was formed in 1993 by world renowned local singer Joy Yates. For 24 years this extraordinary, contemporary jazz / gospel vocal group has performed to enraptured audiences and for the past 15 years they have performed at Carols in the Domain. We look forward to them leading us in song for years to come.
Carols At The Beach is a fundraising event, so please give generously. Funds raised last year contributed to the purchase of essential rescue and training equipment for Avalon Beach SLSC. With all our training and patrols we have a constant demand for new inflatable rescue boats, motors, boards, rescue tubes, radios, defibrillators, first aid equipment, oxygen, and all the other equipment required as part of our emergency and rescue services. Last year there were no lives lost during patrol hours and our volunteers performed 80 rescues, 100 first aid treatments and 450 preventative measures throughout the season.
Carols At The Beach would not be possible without the extremely generous support of our sponsors and event partners. We are very pleased to welcome TELSTRA - WARRINGAH MALL TELSTRA SHOP as a new Gold partner this year. I acknowledge and thank the following for their wonderful support:
GOLD PARTNERS
L J HOOKER AVALON BEACH
COL CRAWFORD HYUNDAI - BROOKVALE AND NARRABEEN
TELSTRA — WARRI NGAH MALL TELSTRA SHOP
SILVER PARTNERS
FIREWORKS SPONSORS
JOHNSON BROS MITRE 10 HARDWARE
ENLIVEN PITTWATER
AVALON PALM BEACH BUSINESS CHAMBER
I would like to personally thank all our amazing volunteers. It is an extraordinary accomplishment that such a professionally run event can be organized and run entirely by people volunteering their time and services. This year we have a new management team under the leadership of our Event Manager Volker Klemm. Di Cutrie, Kalinda Hawson, Scotty Wilcox, Lisa Heath, Claudie Moffatt and many others have also made a huge contribution. We are also very grateful to the scores of Lifesavers, Club Members, friends of Avalon Beach SLSC and local businesses who have worked incredibly hard to set up, run and support the event this evening.
Avalon Beach Surf Life Saving Club is a community club and a community building. I invite all members of our community to participate in our classes during the week, hire our venue for celebrations or come and have a drink at the bar and enjoy the view from the verandah on Friday evenings and Sunday afternoons. We are also always happy to welcome new members.
On behalf of Avalon Beach SLSC I wish you and your families a safe and joyous Christmas. Enjoy our wonderful Avalon Beach this summer but always remember: if we can't see you we can't save you. So please swim between the flags.
Richard Cole
President
Avalon Beach SLSC
Some of the 2016 Carols At The Beach fun runs below.
A
Pittwater Online News Album is available HERE
for those who would like to keep a copy of any pictures for their own Family Albums.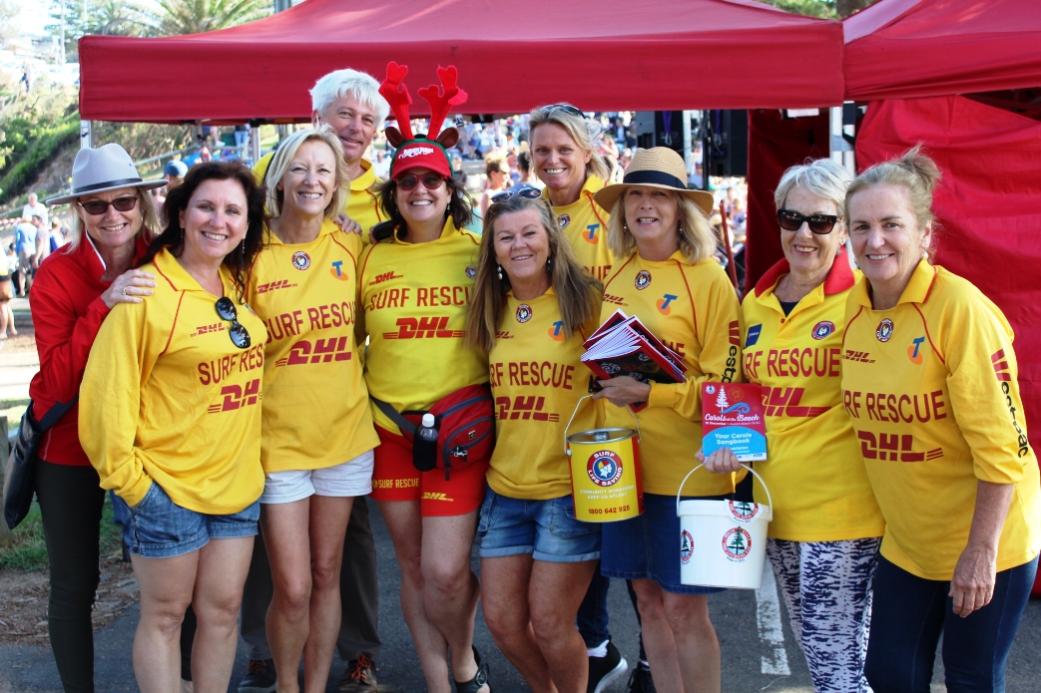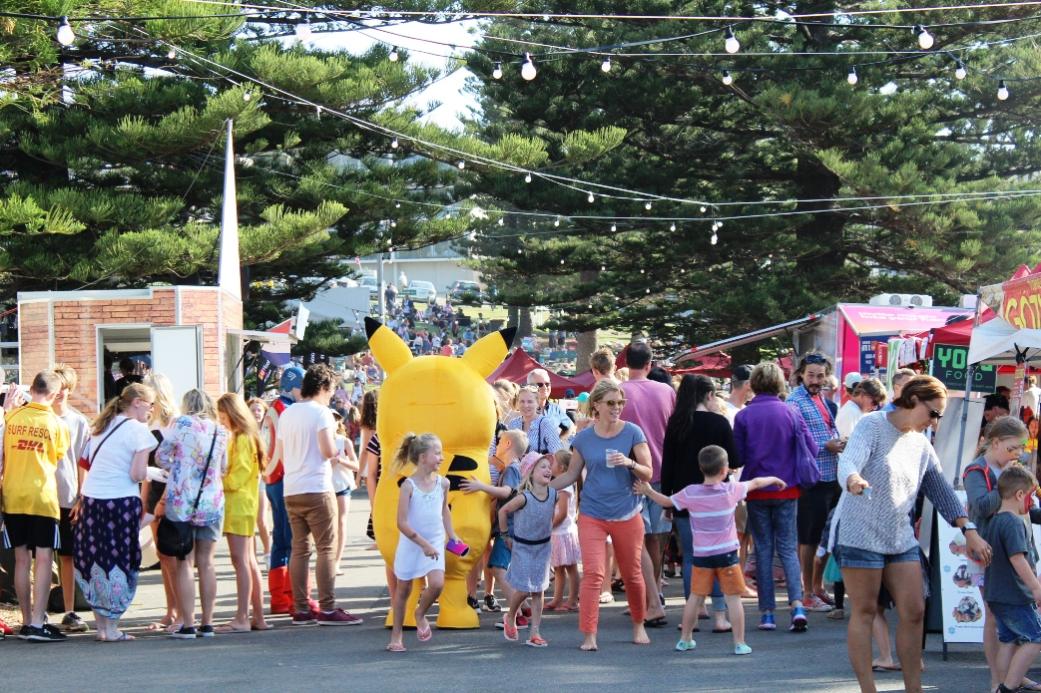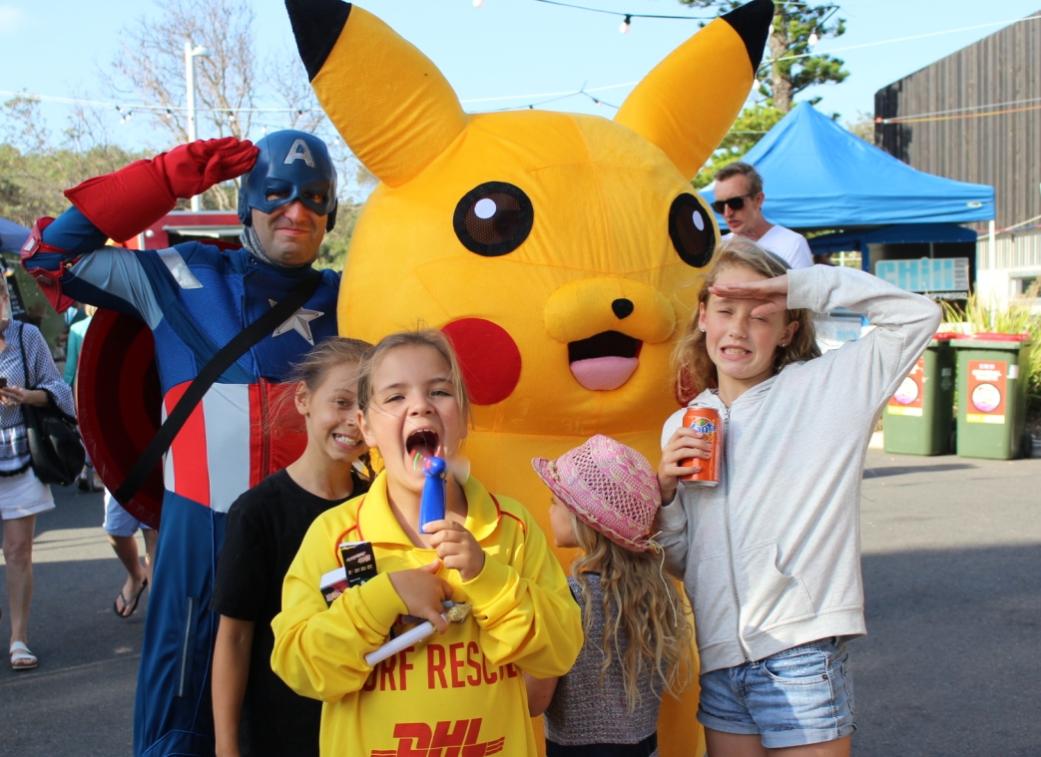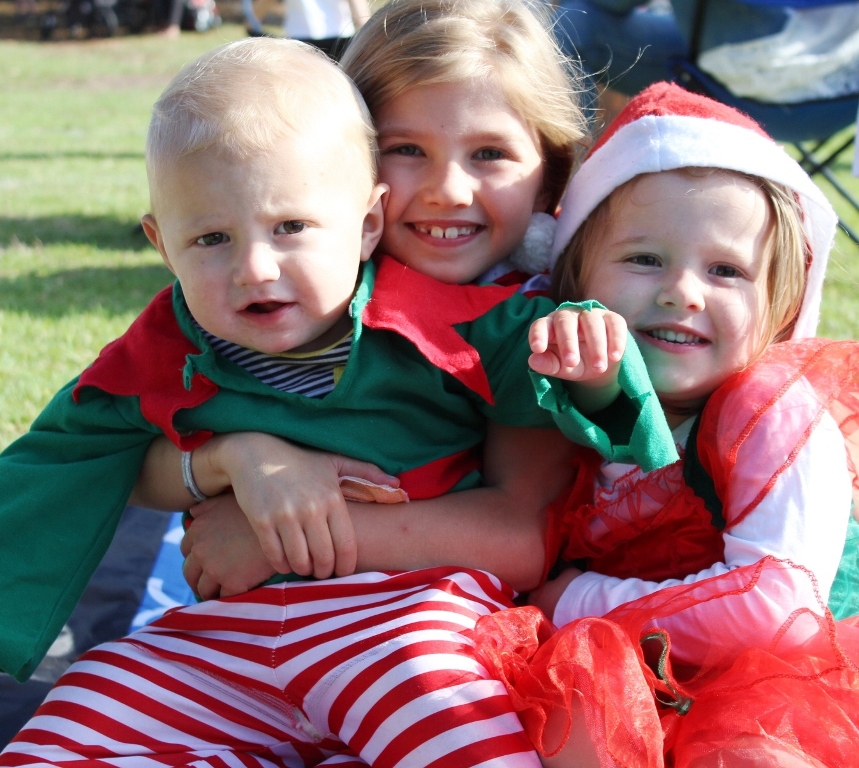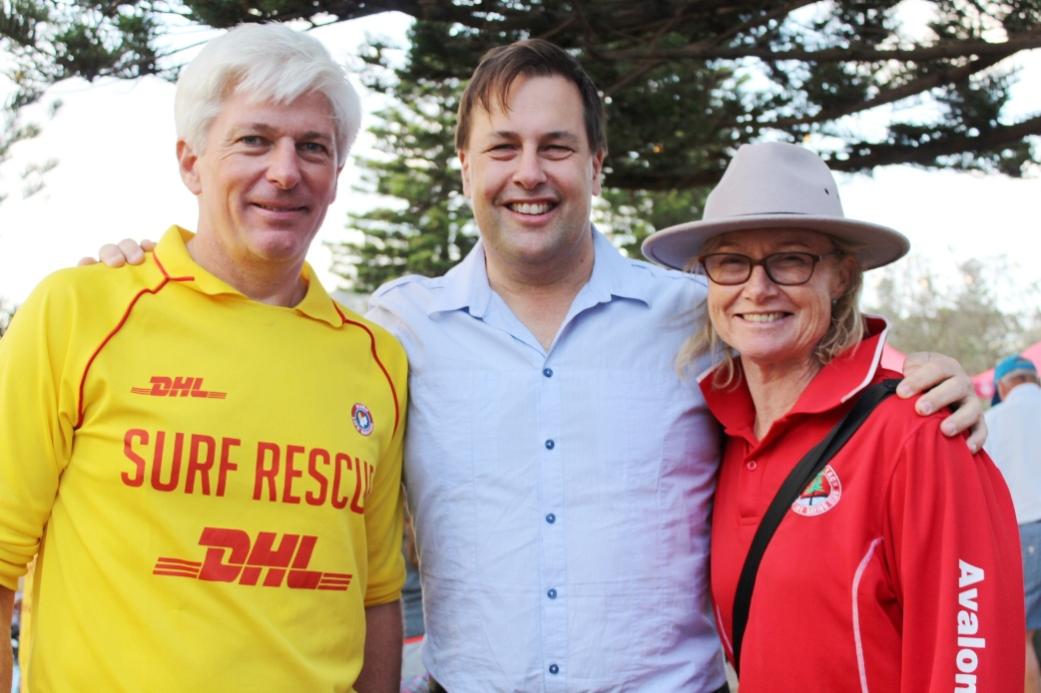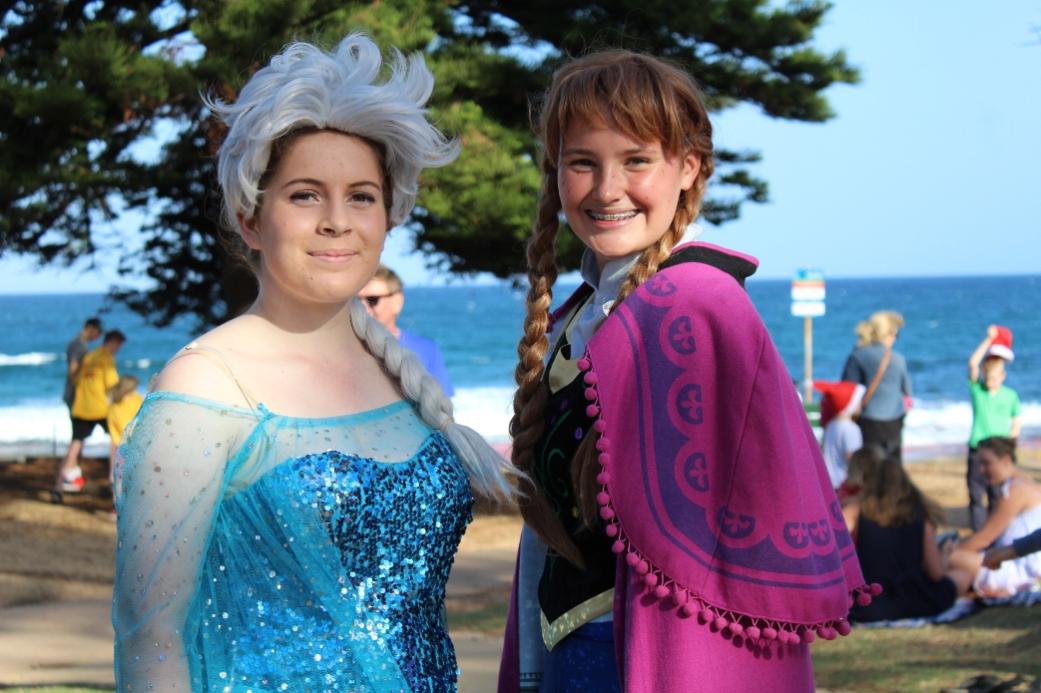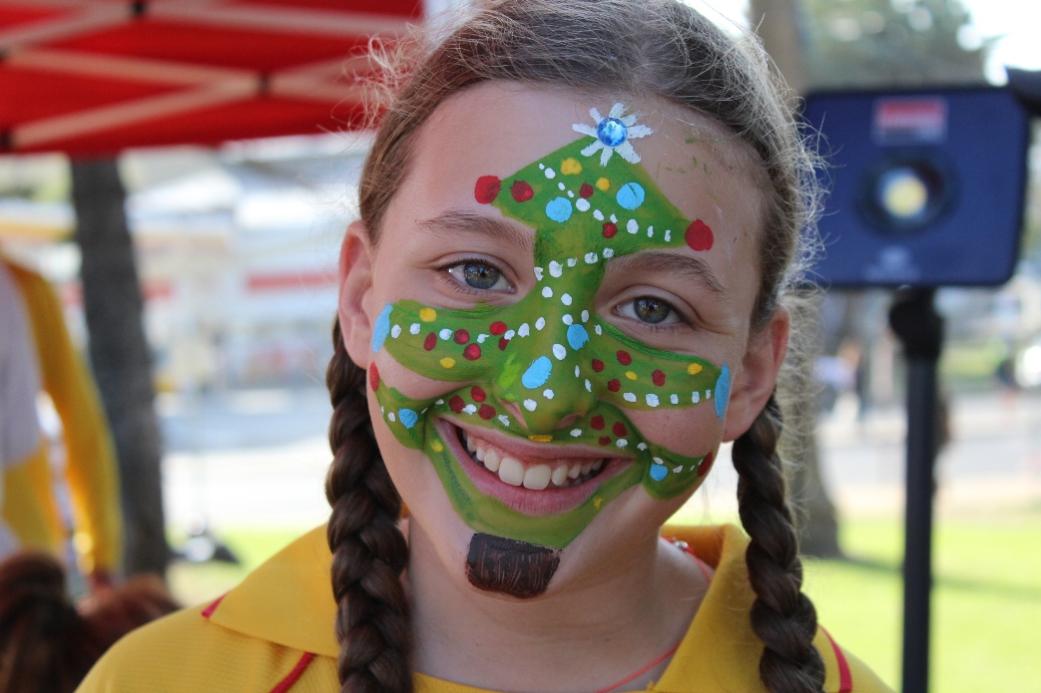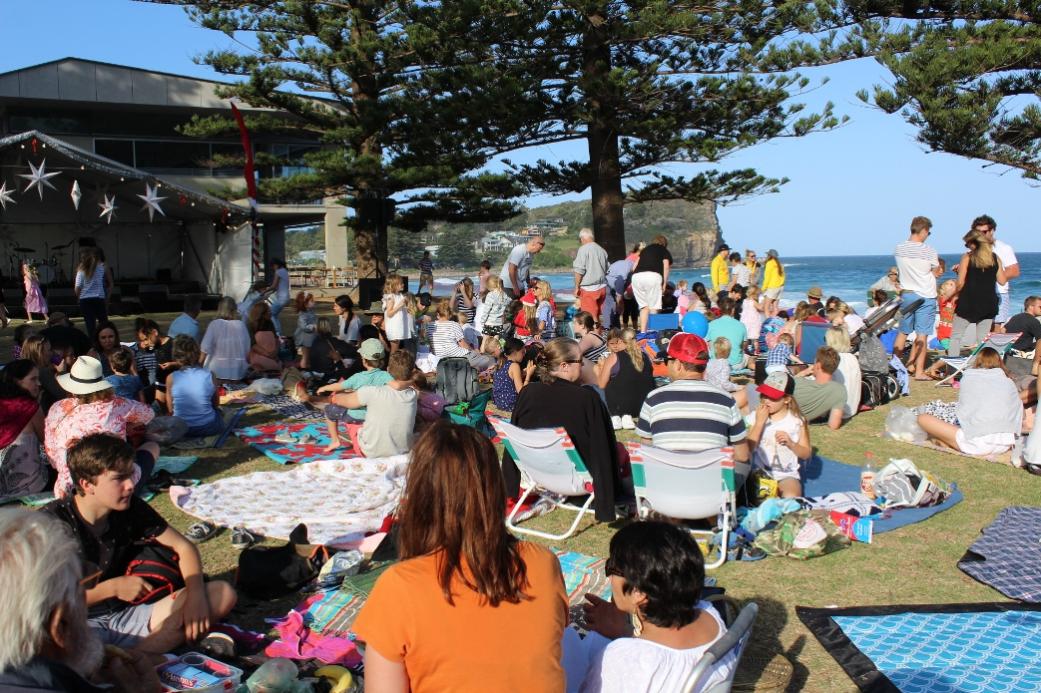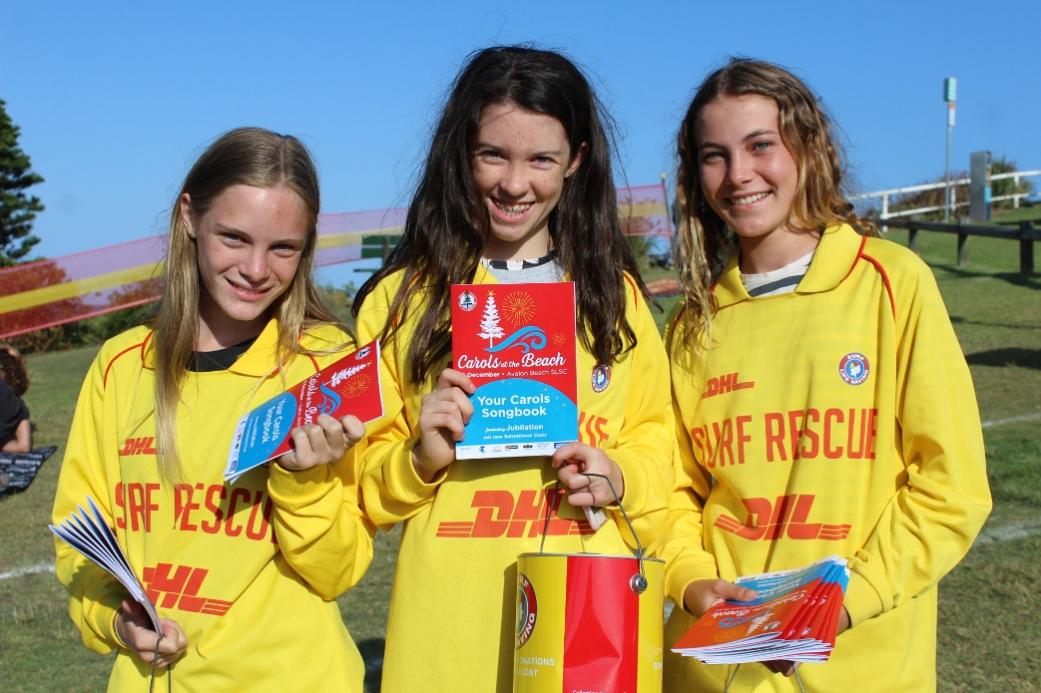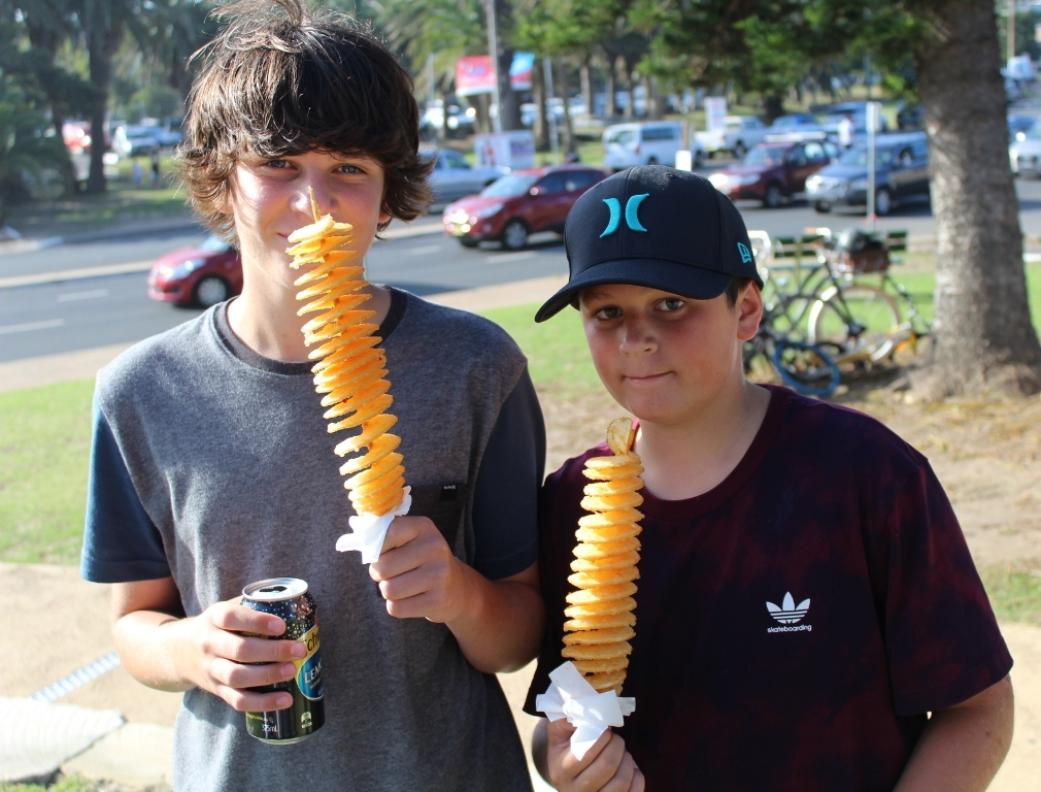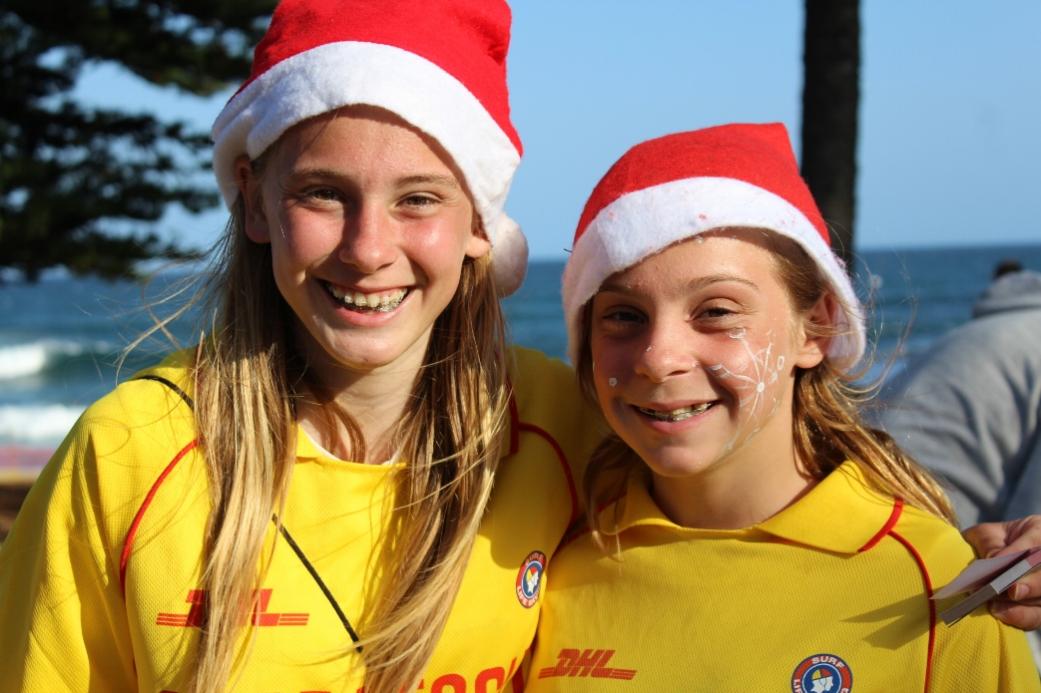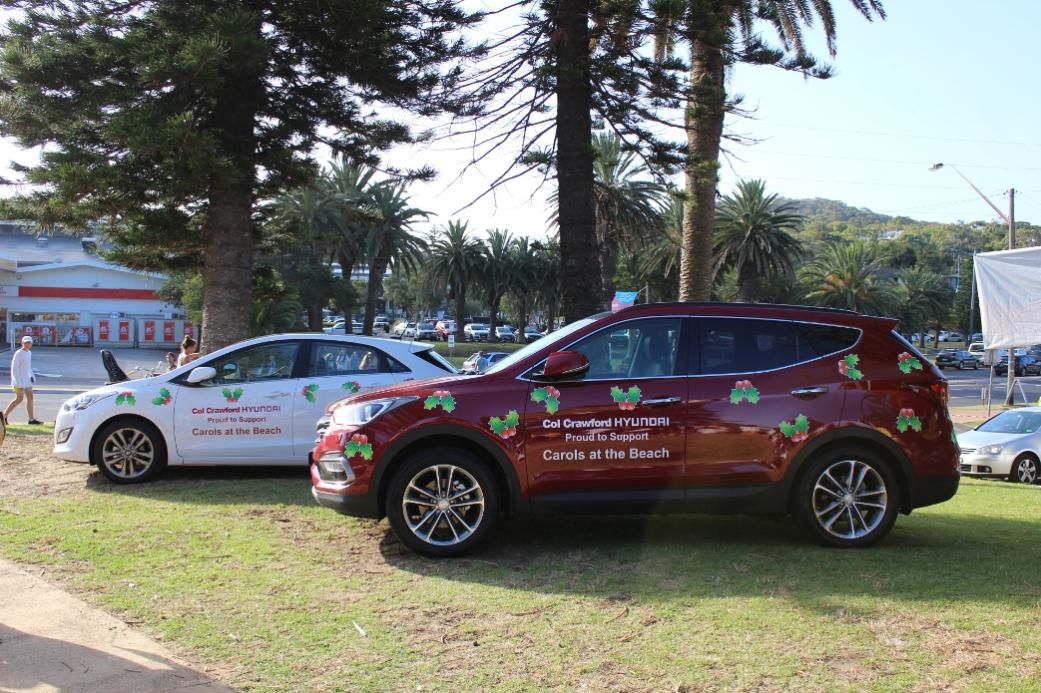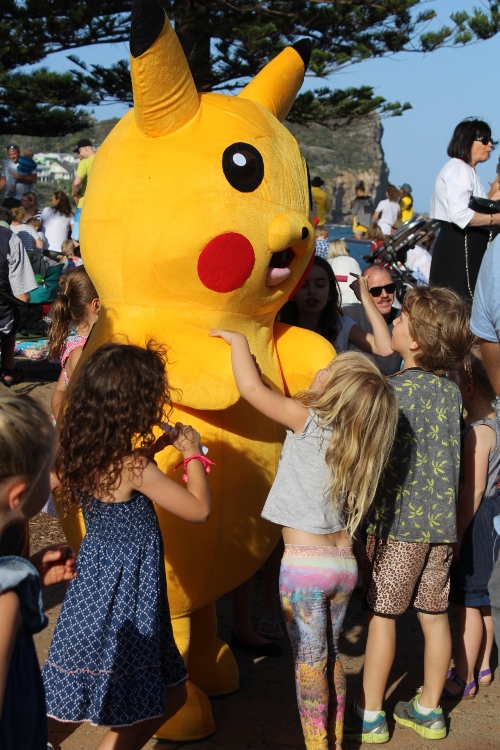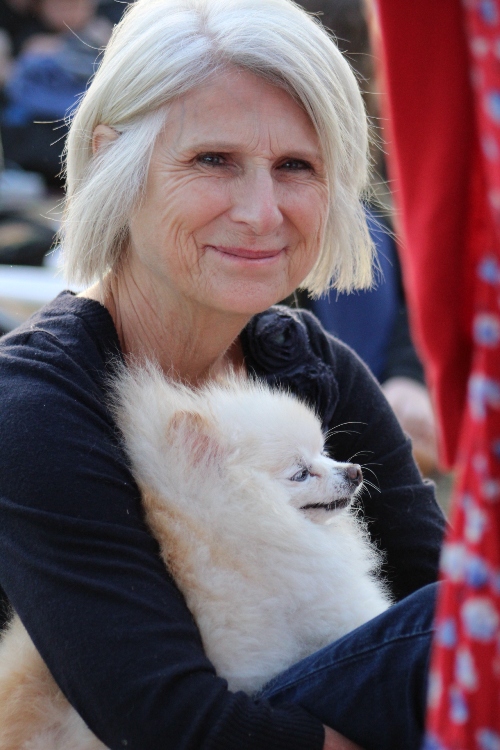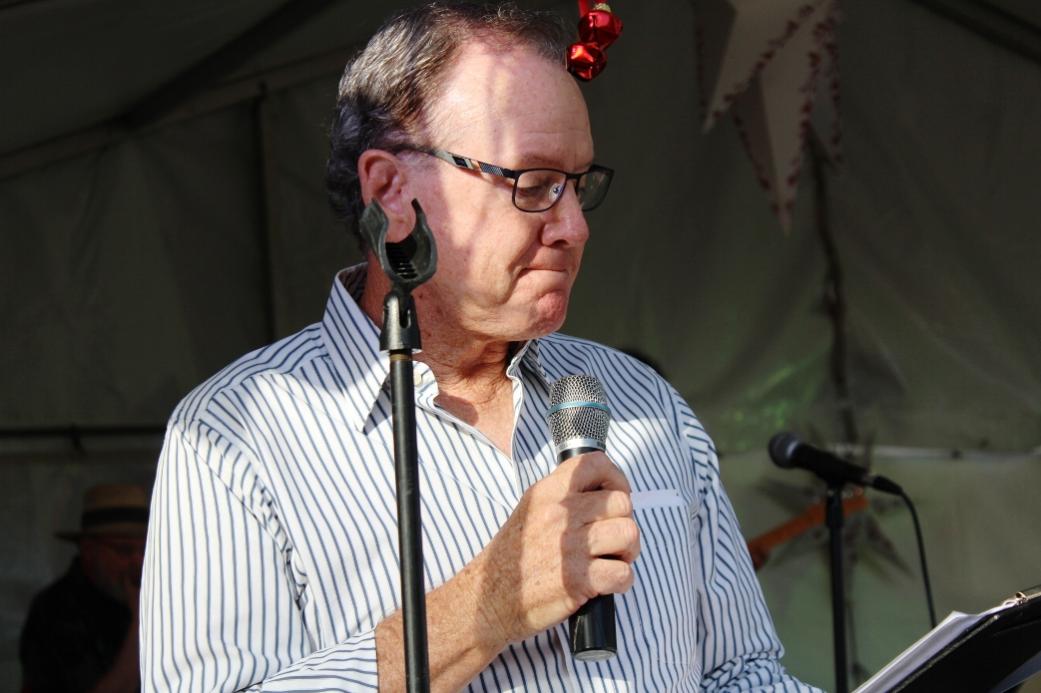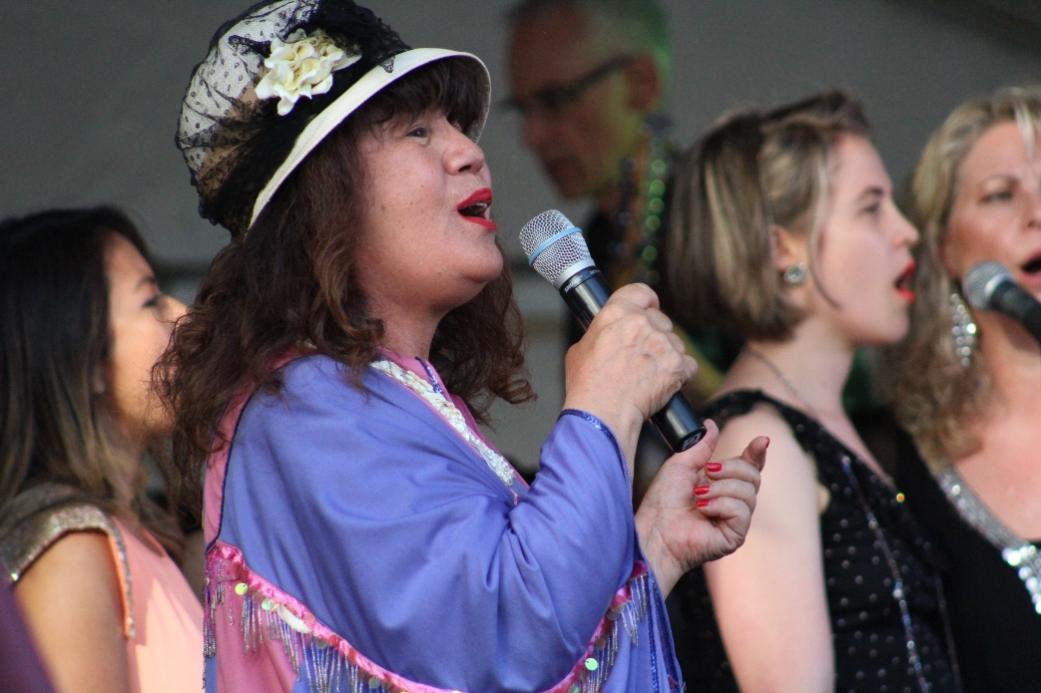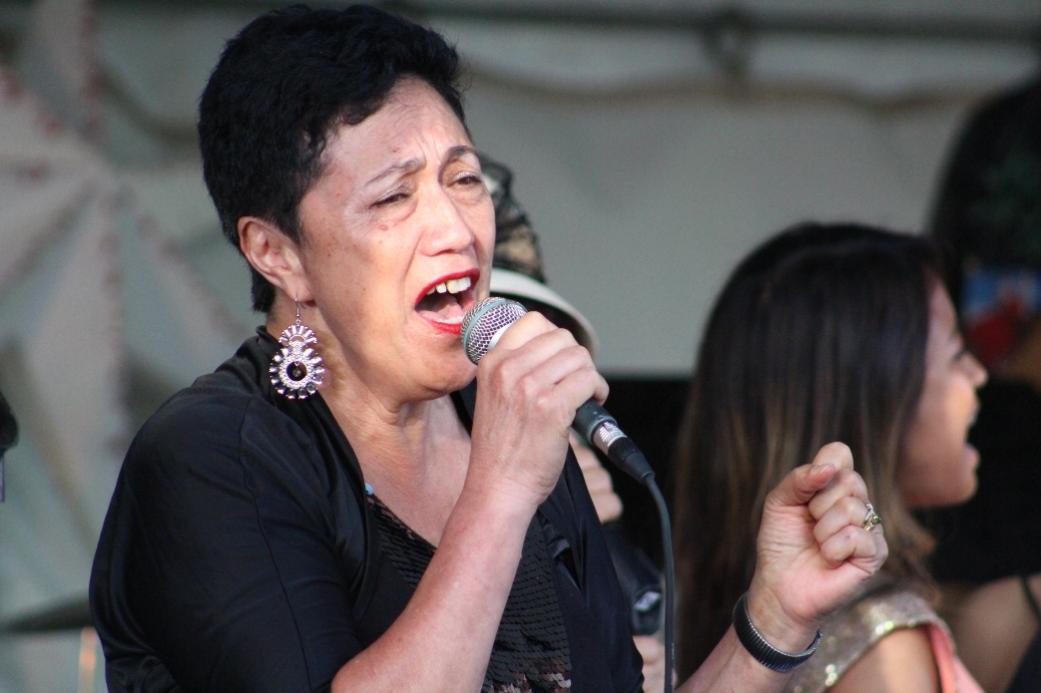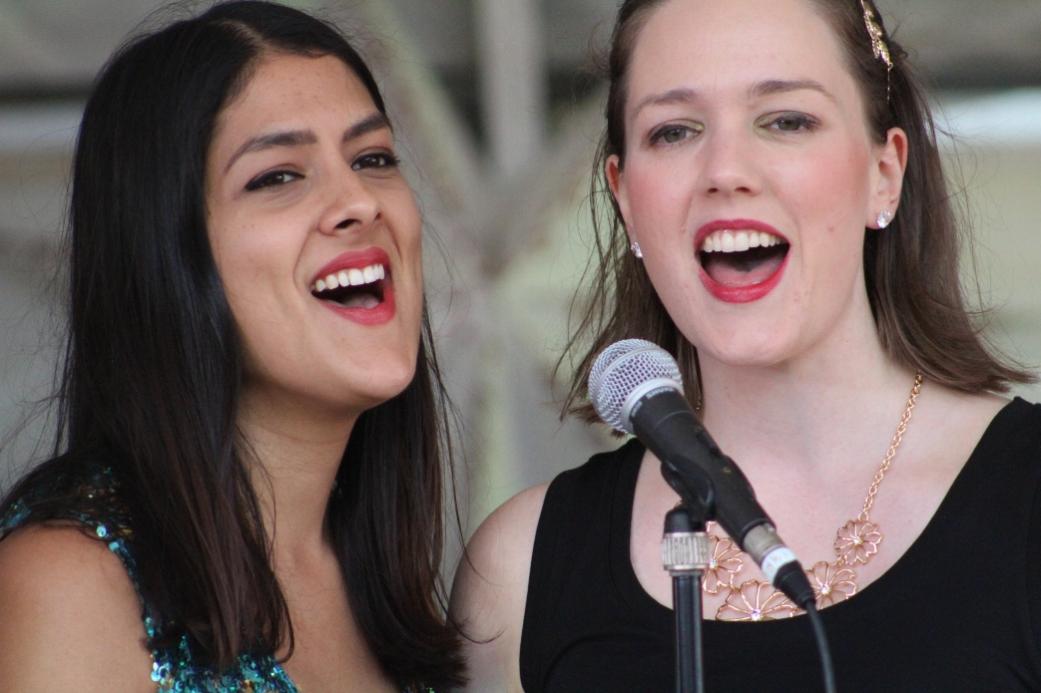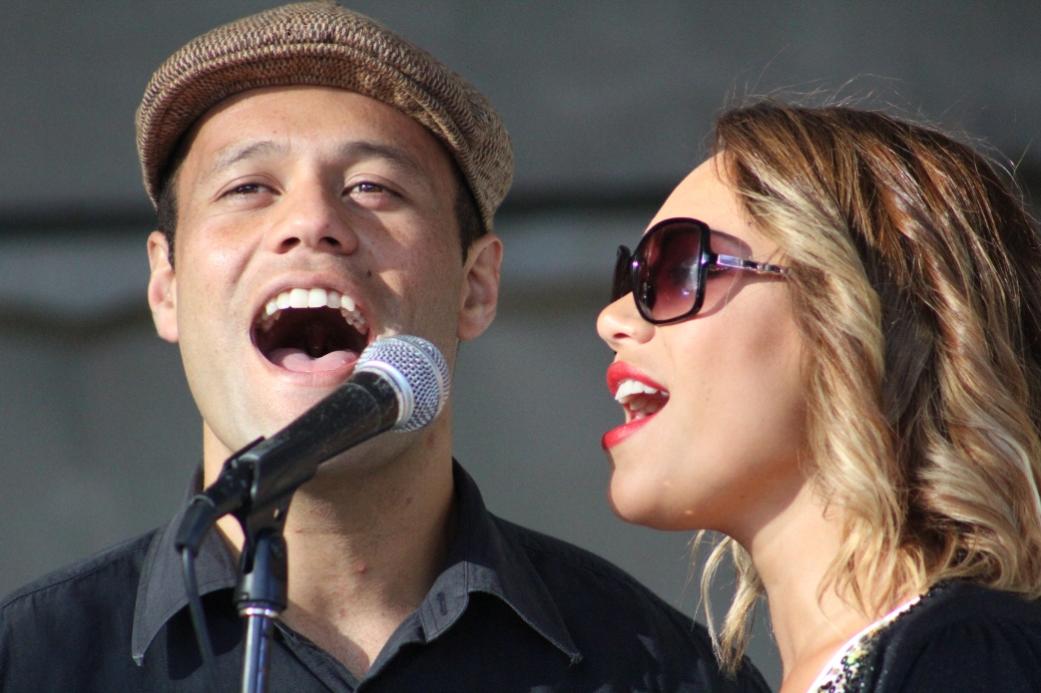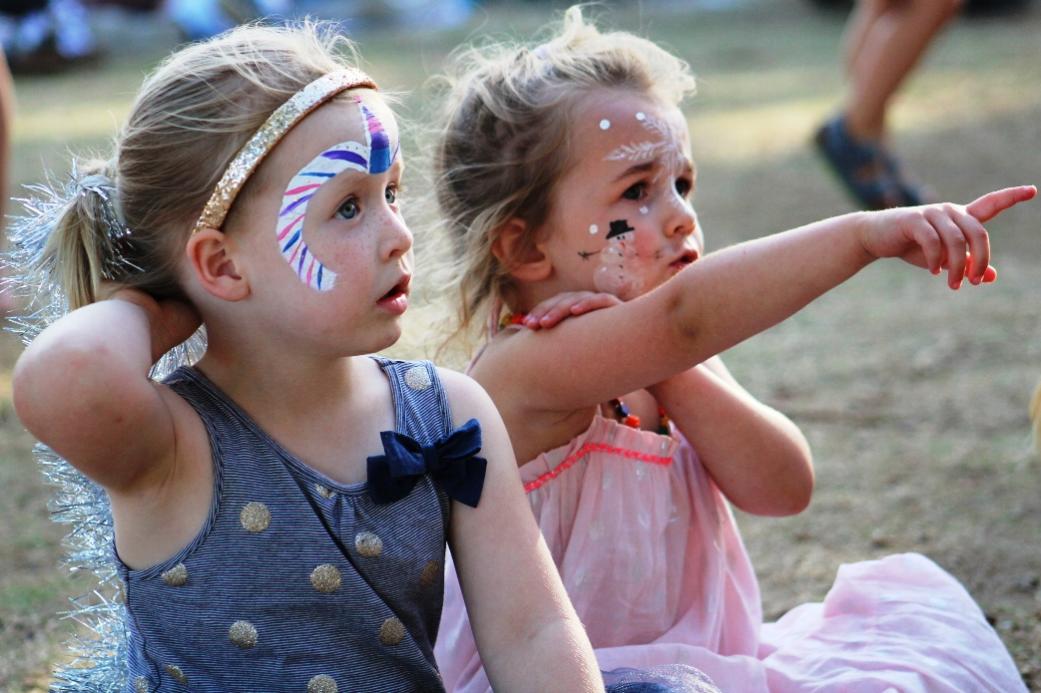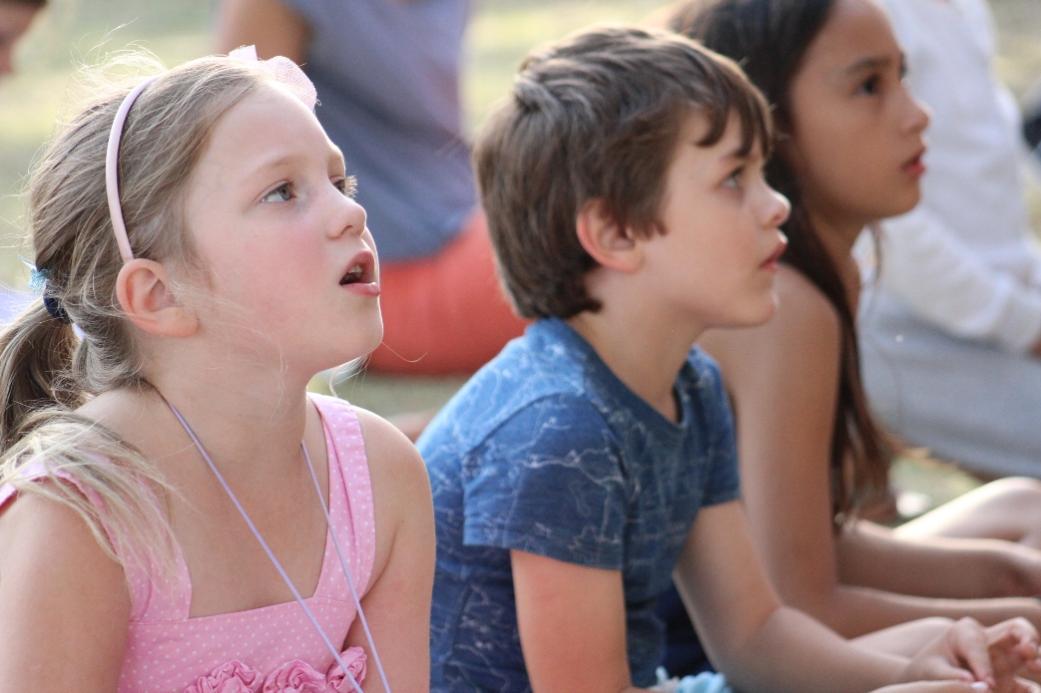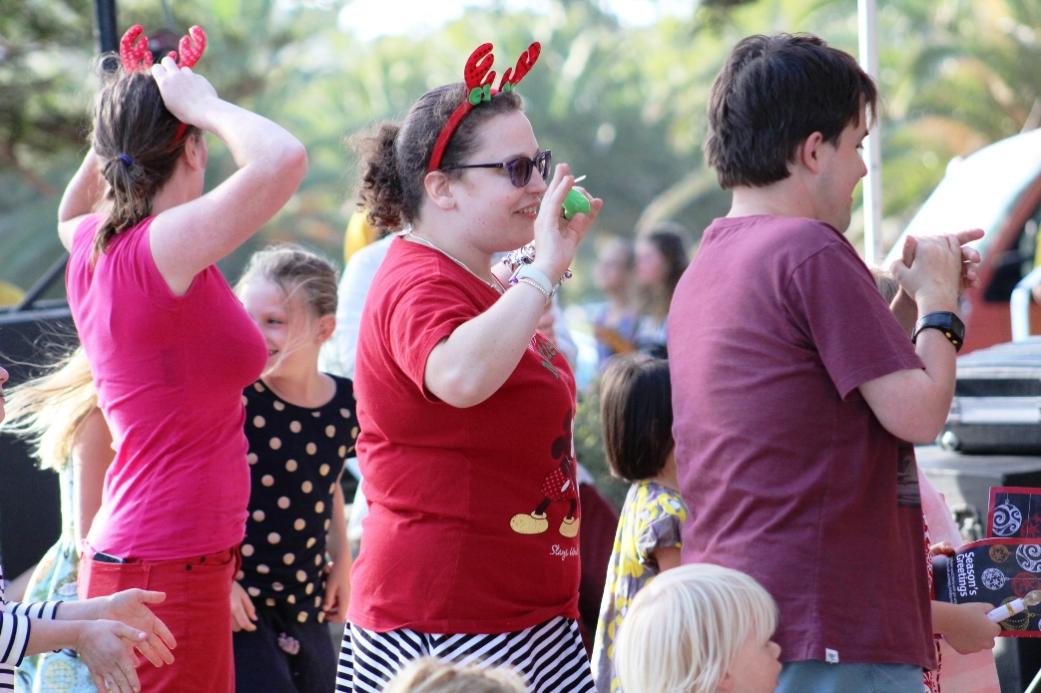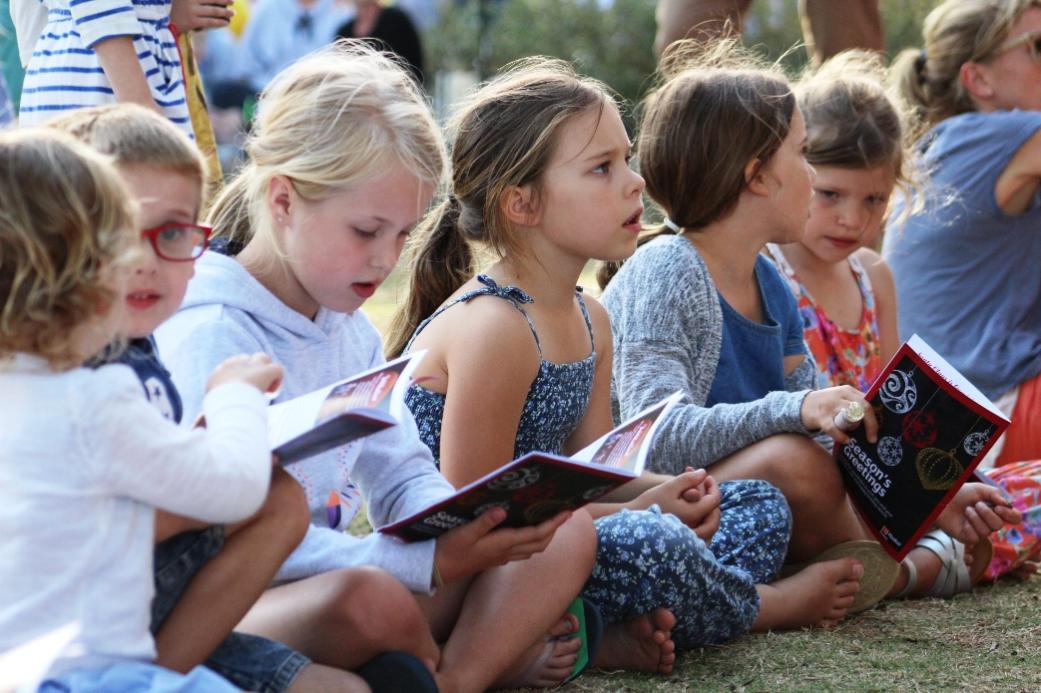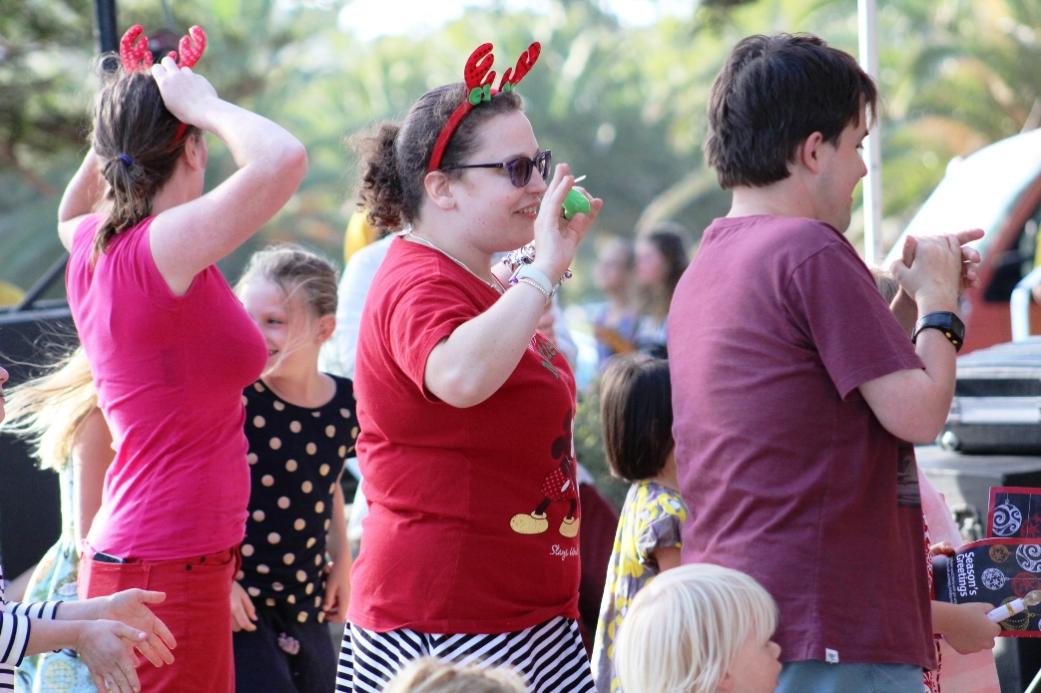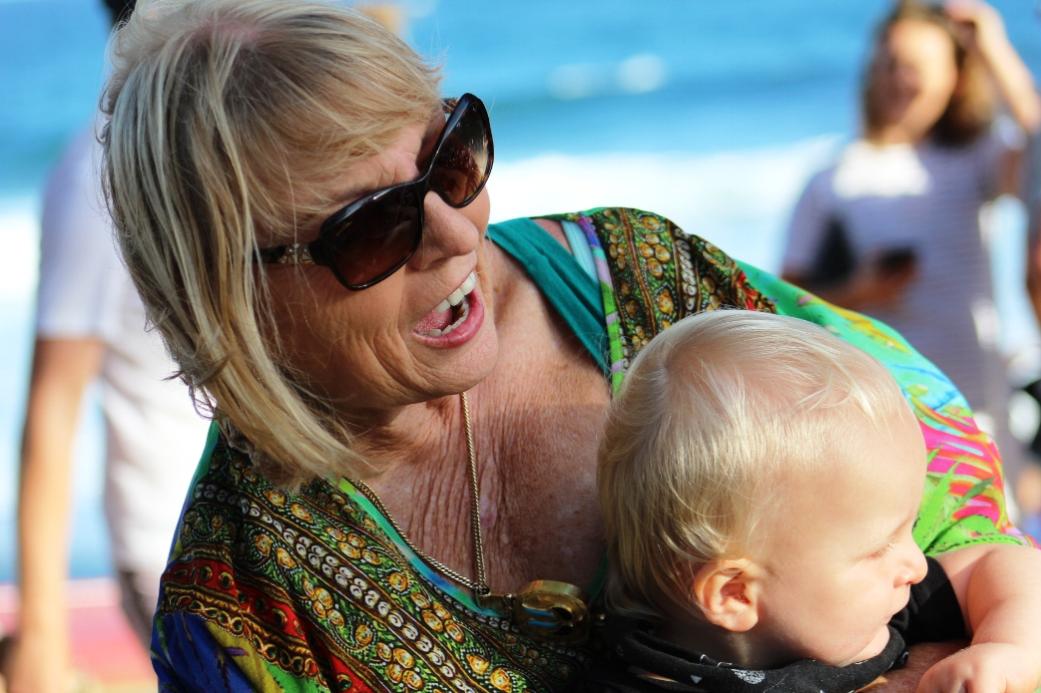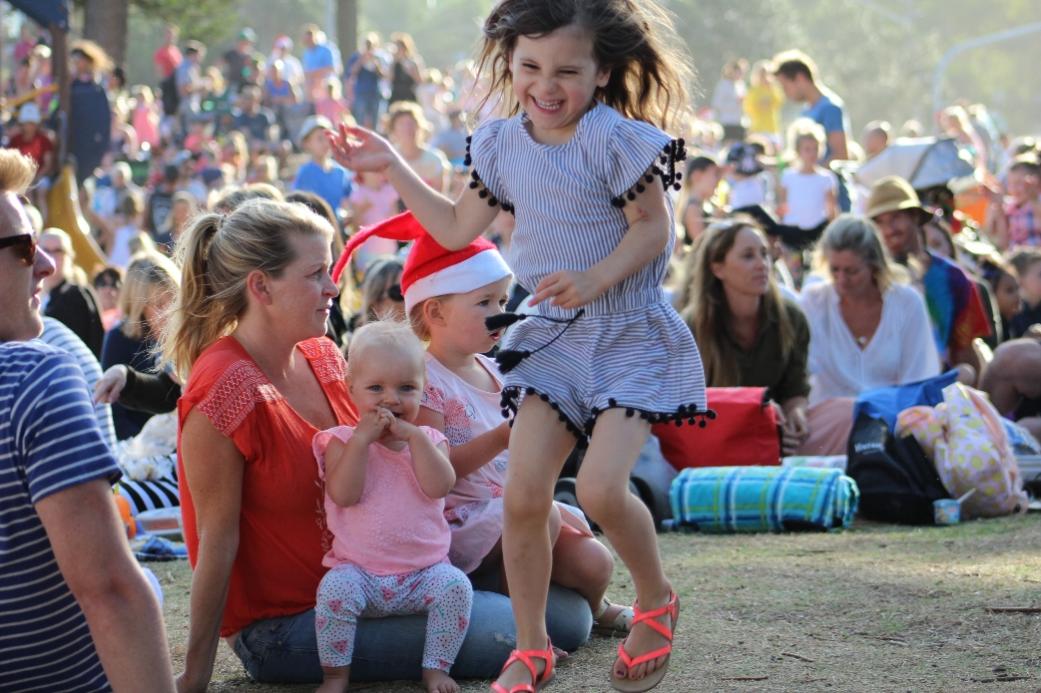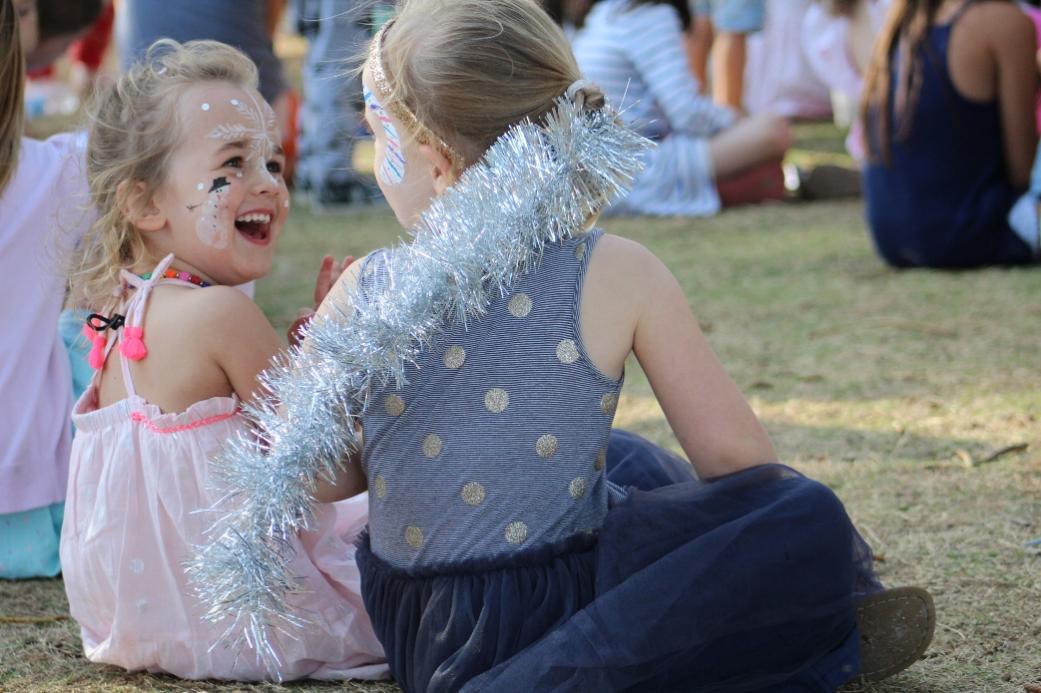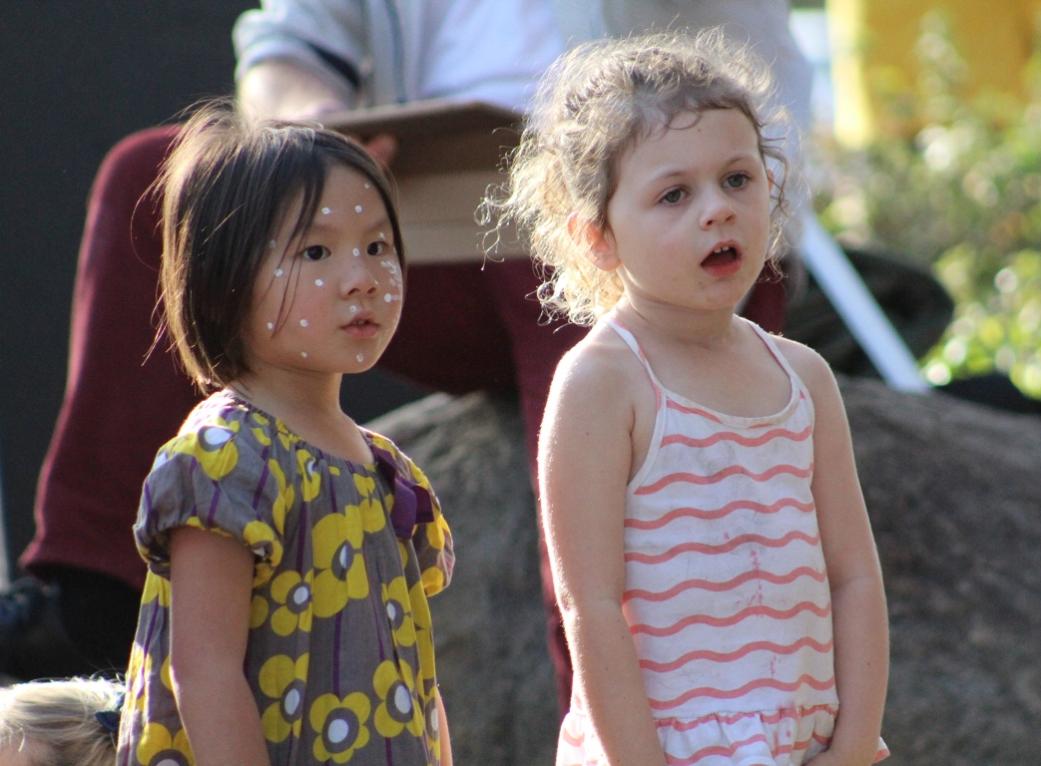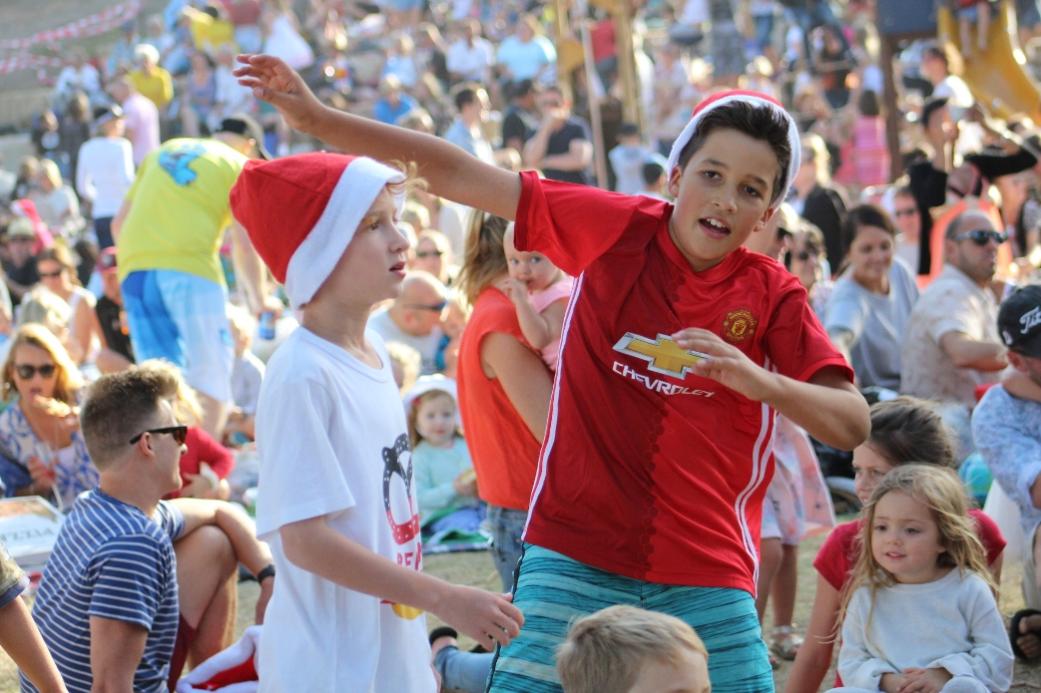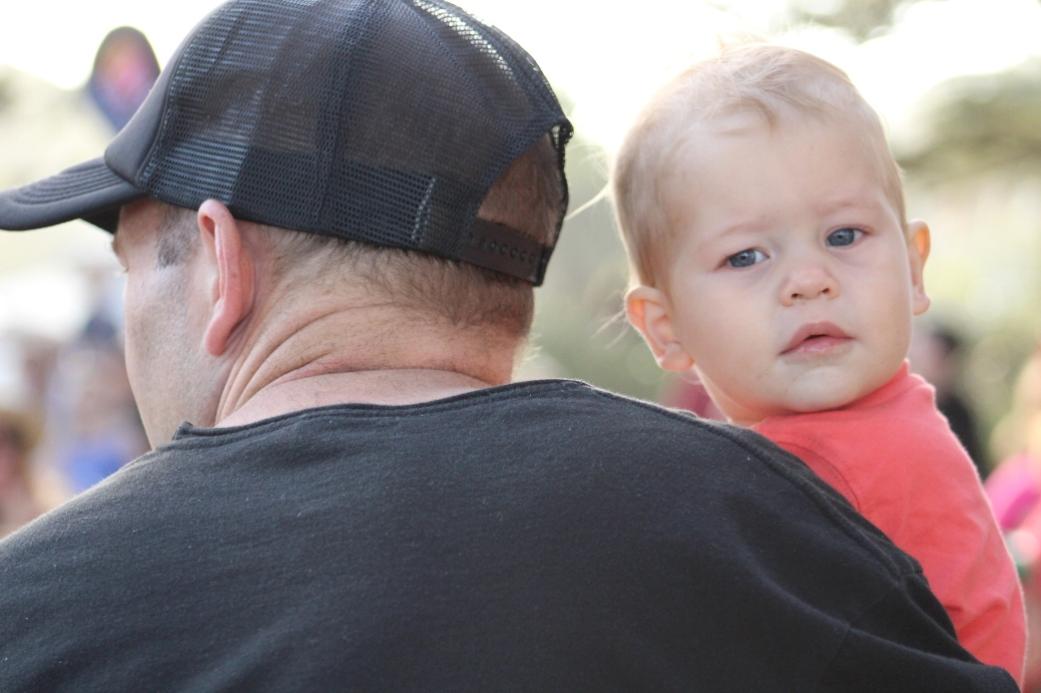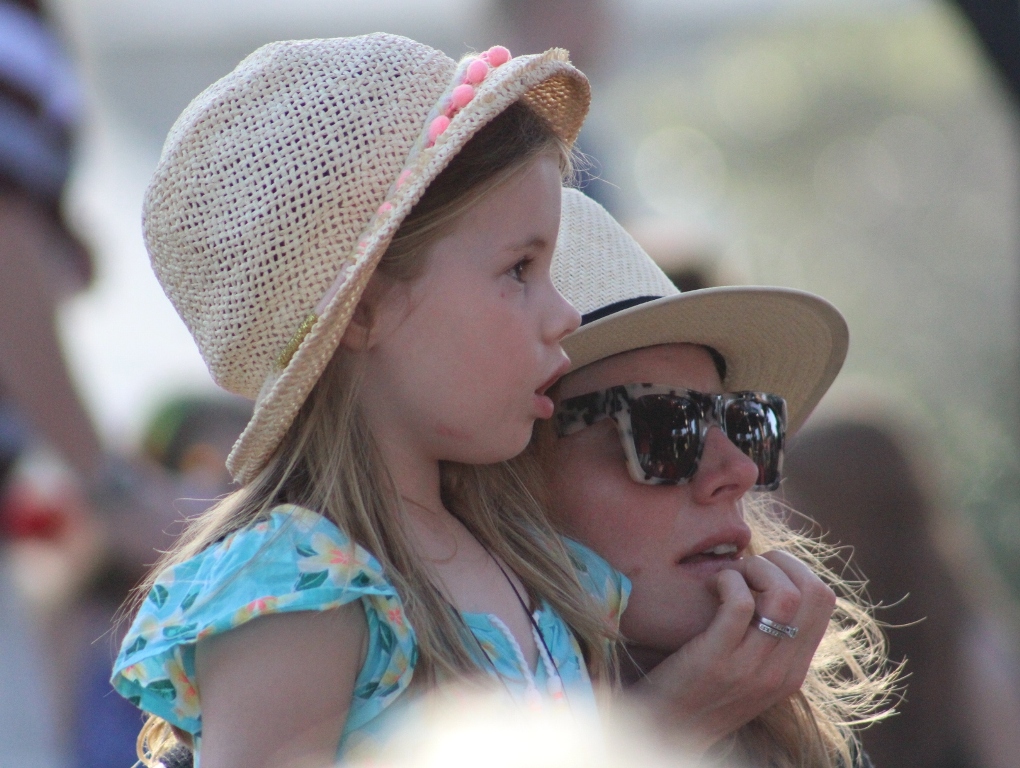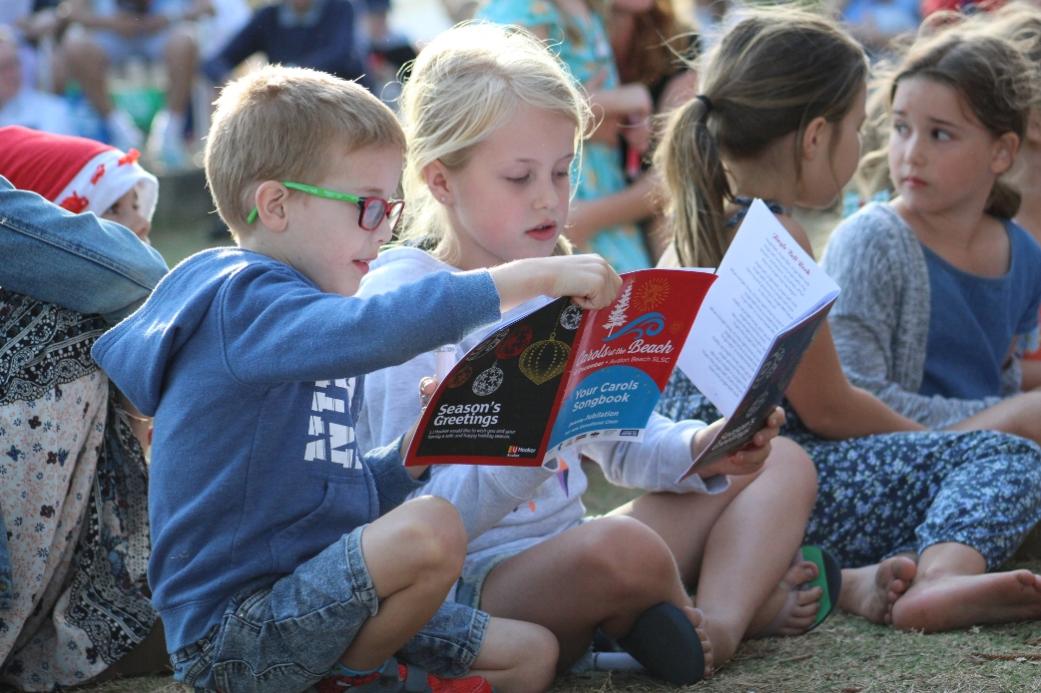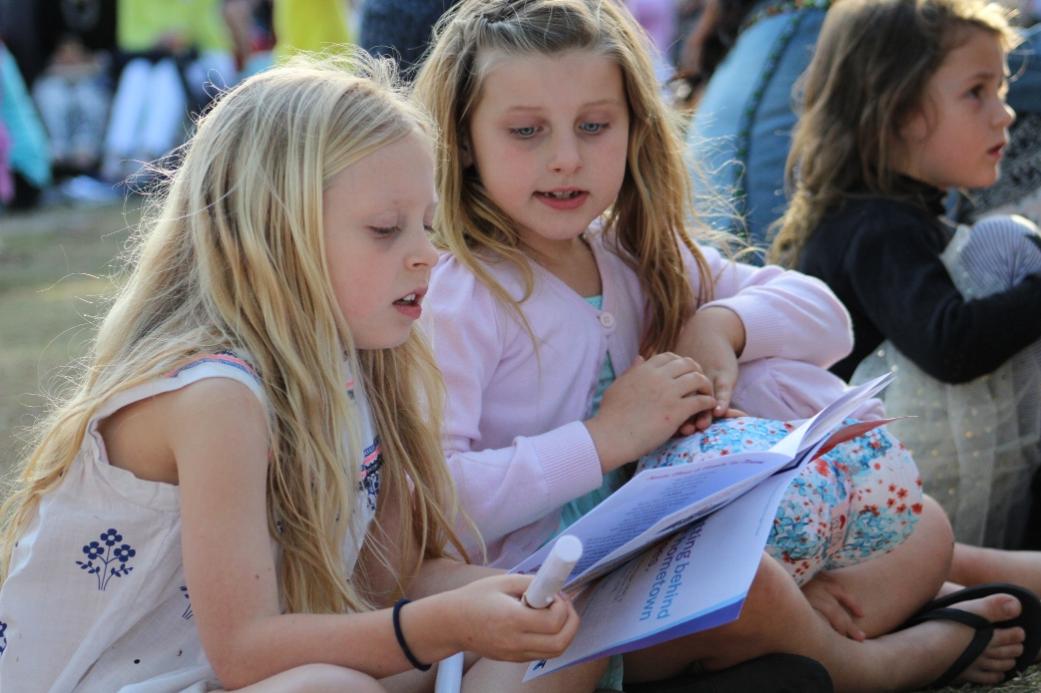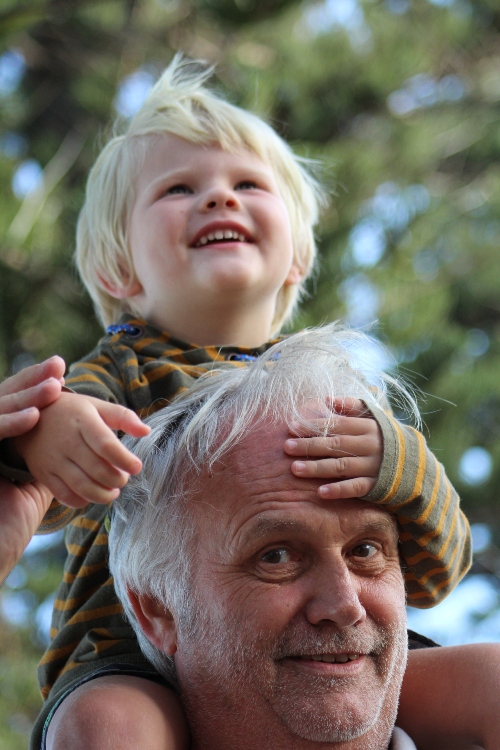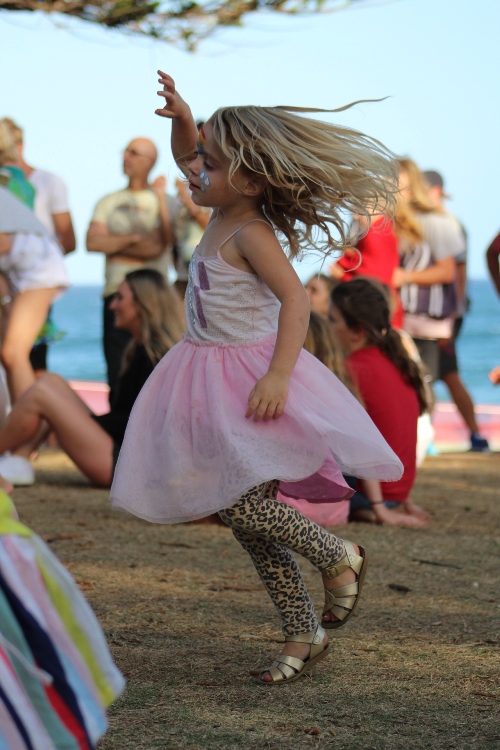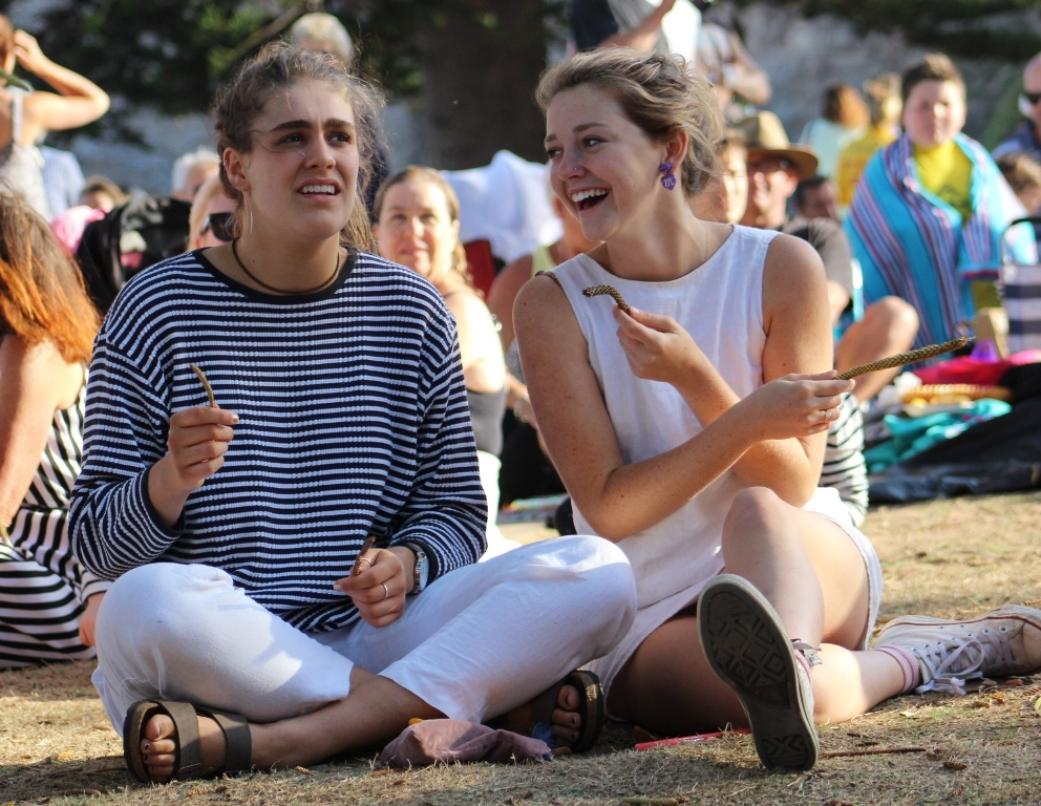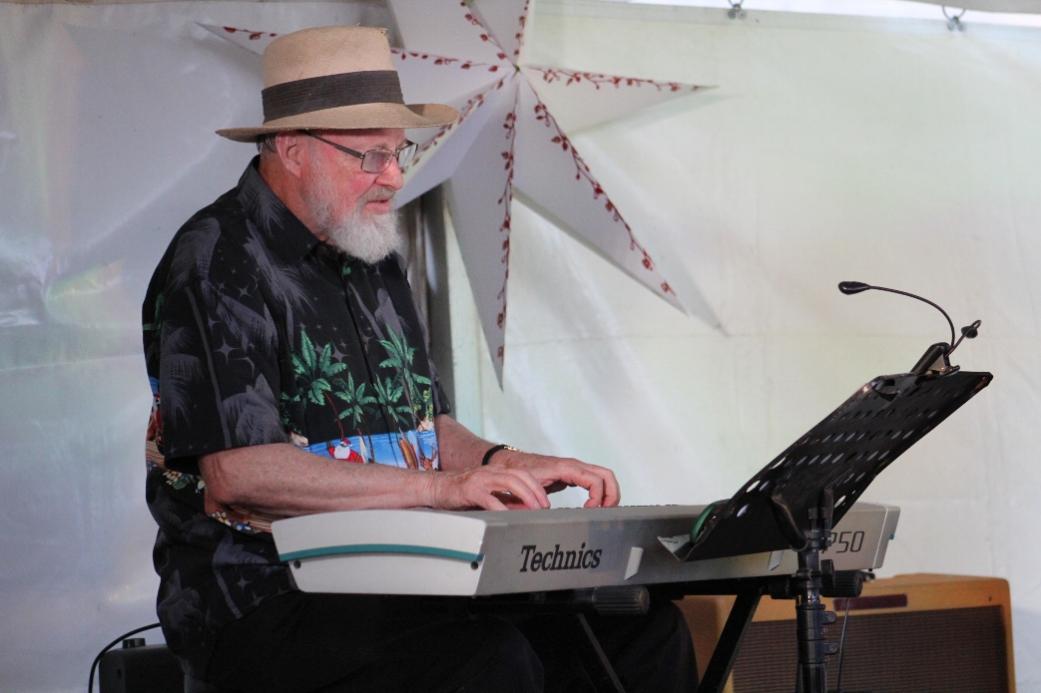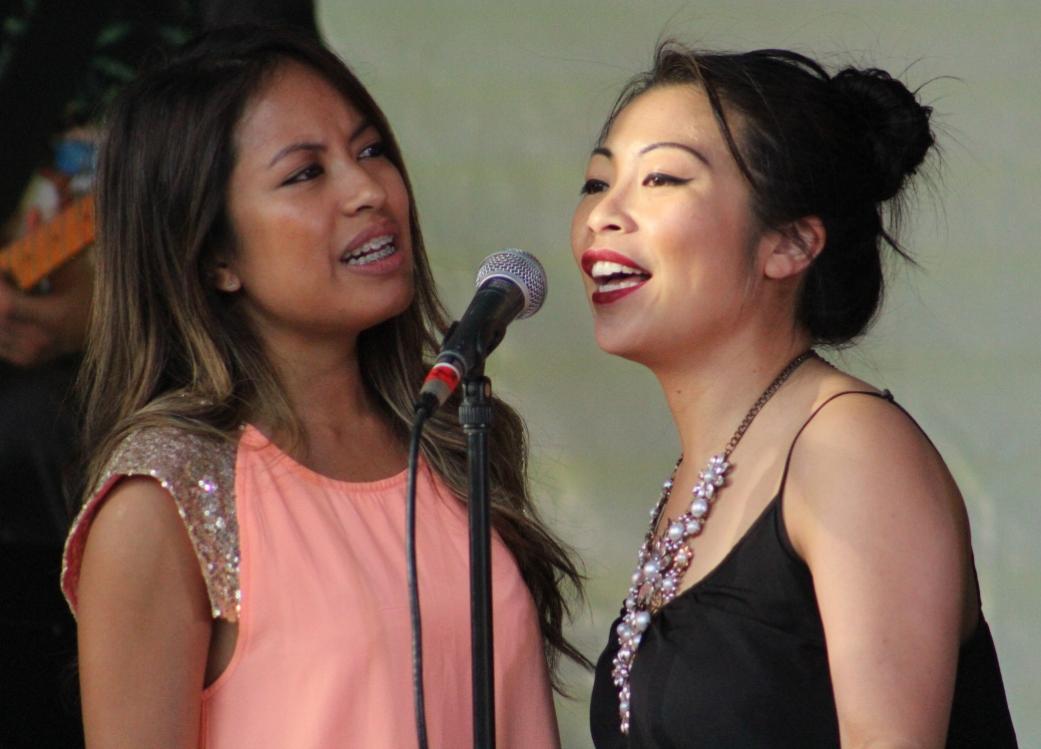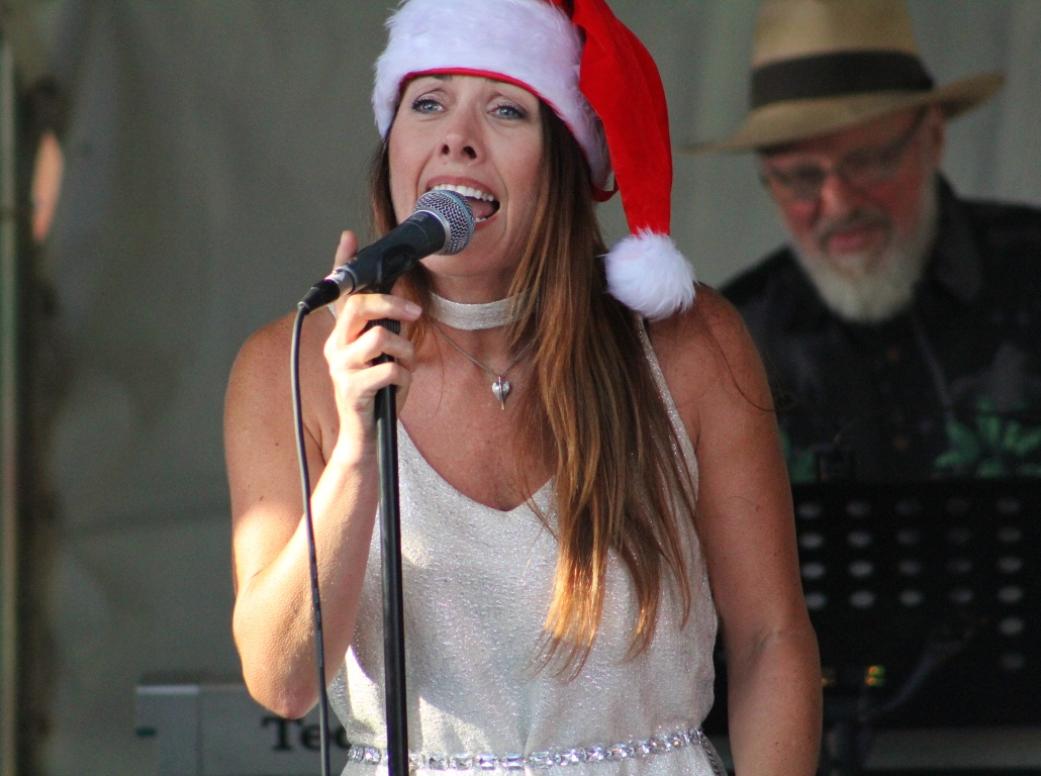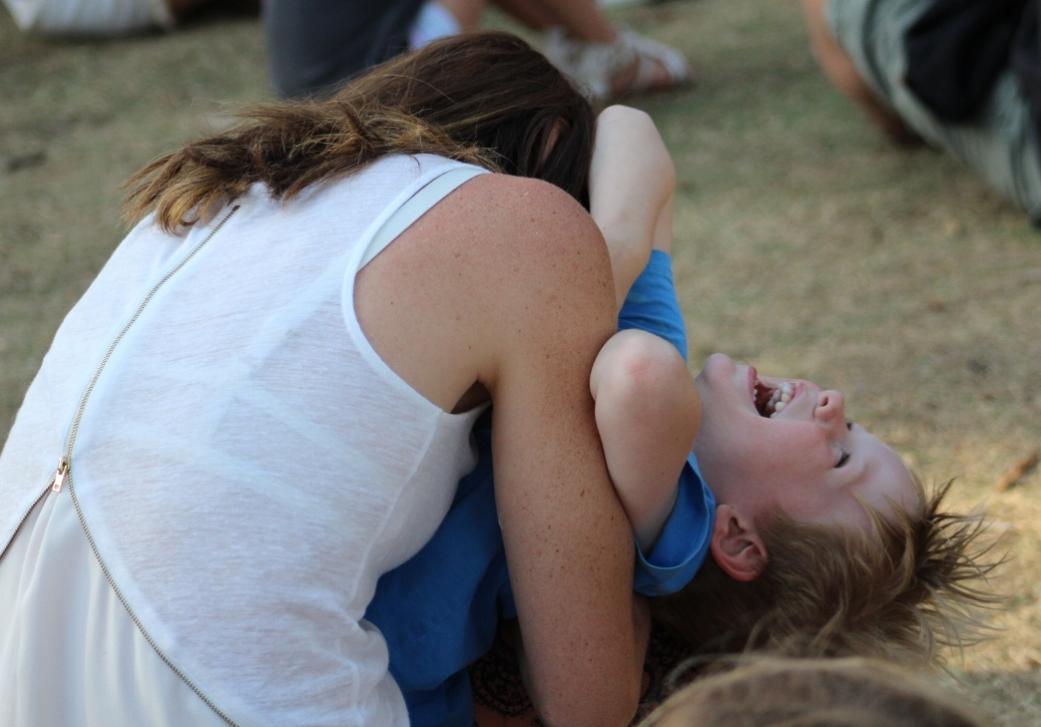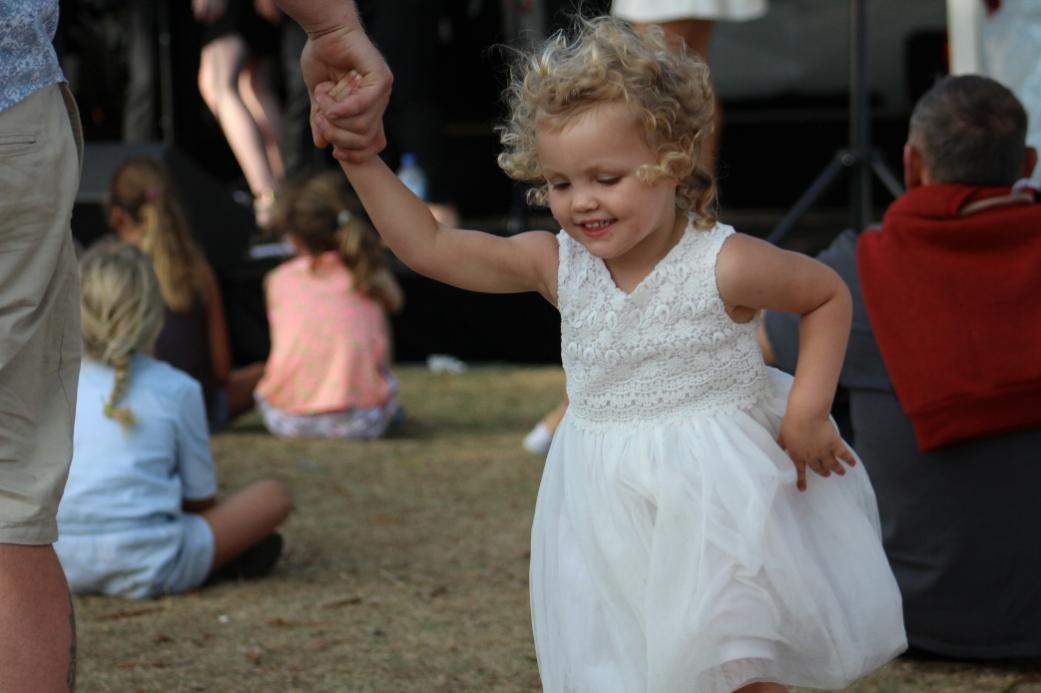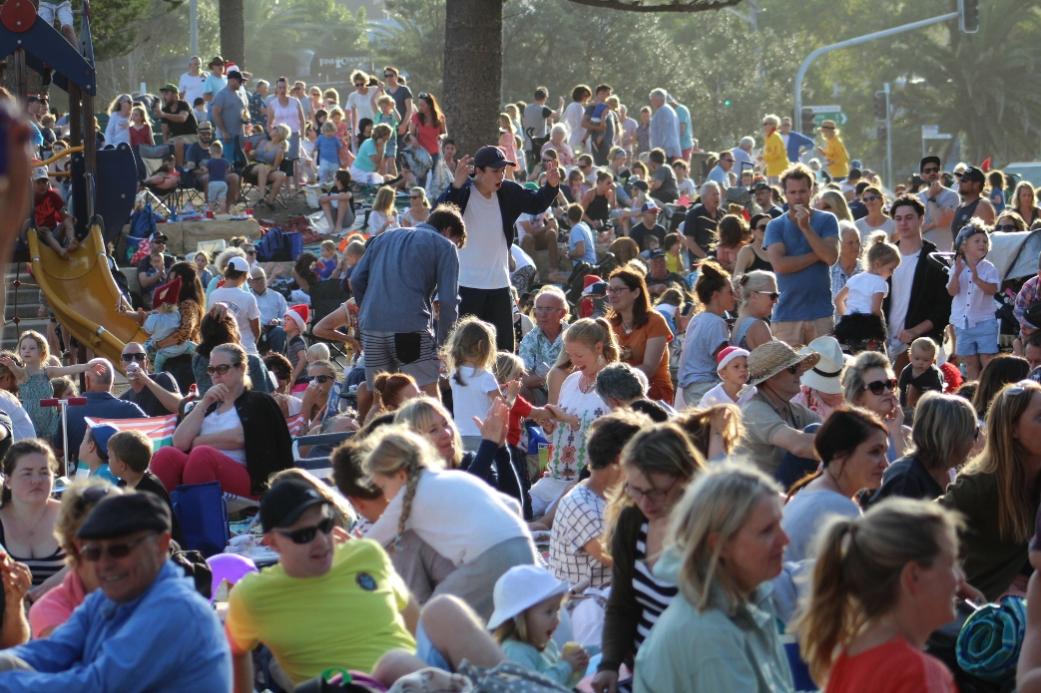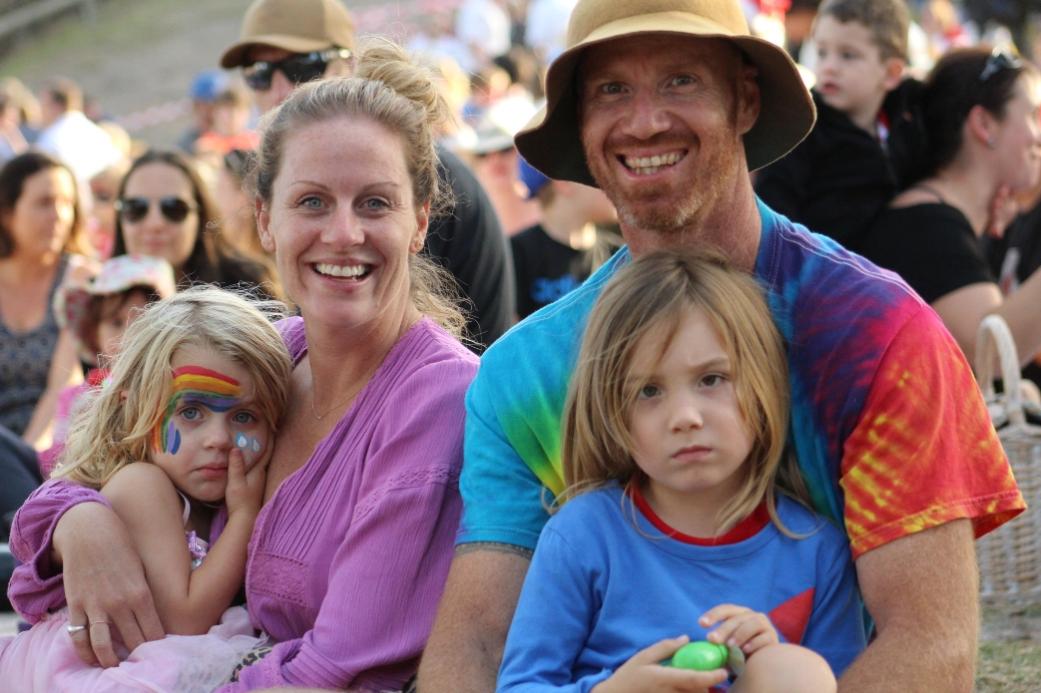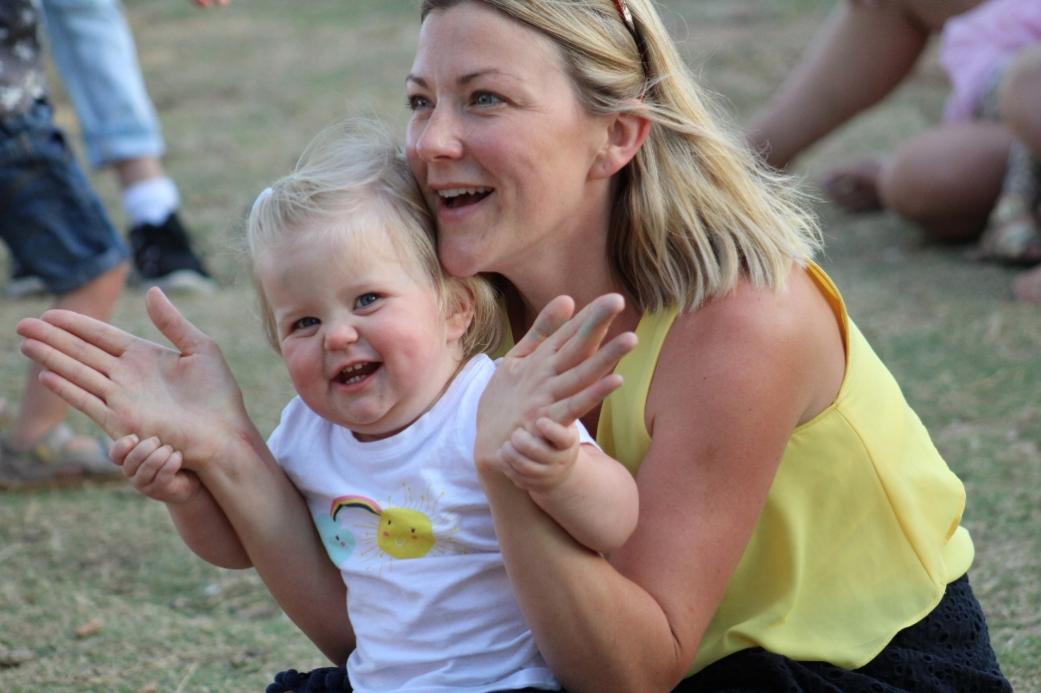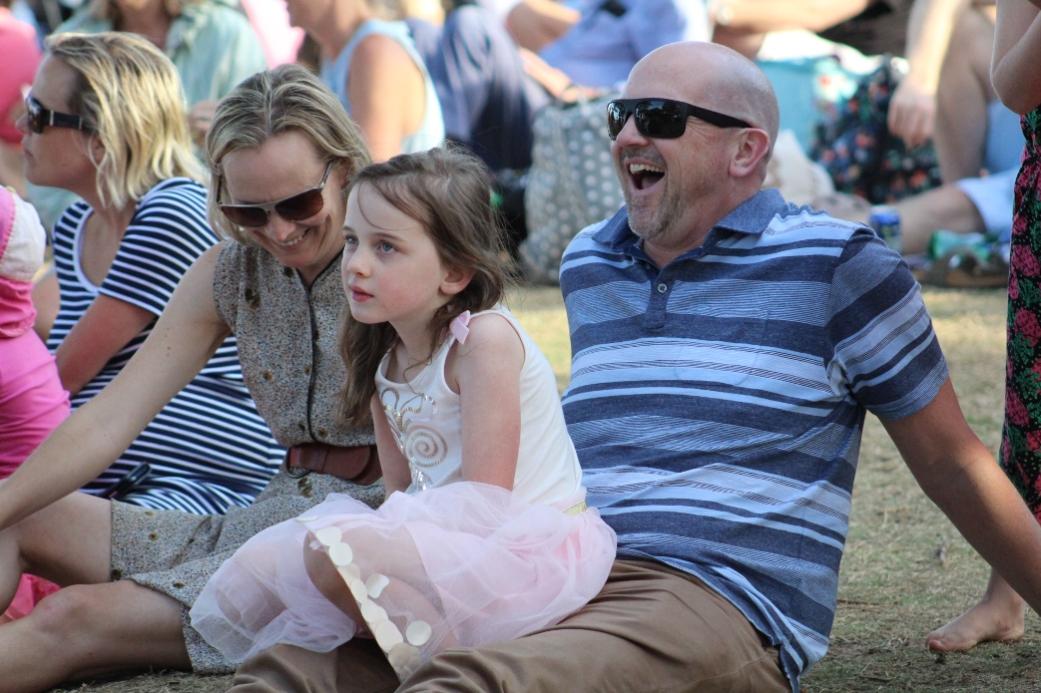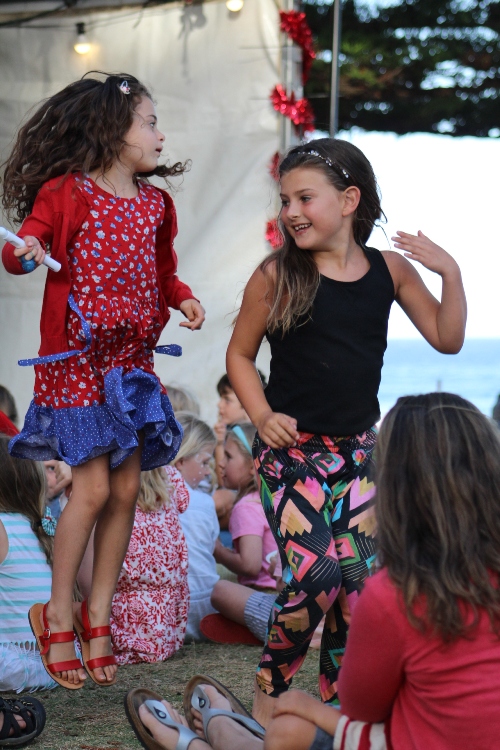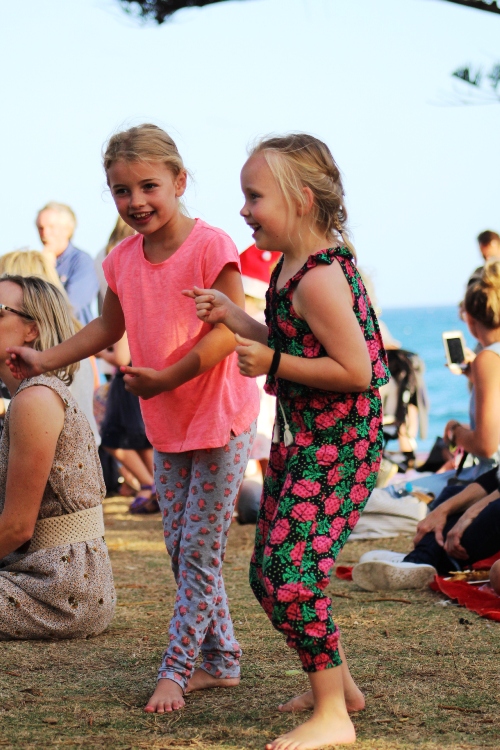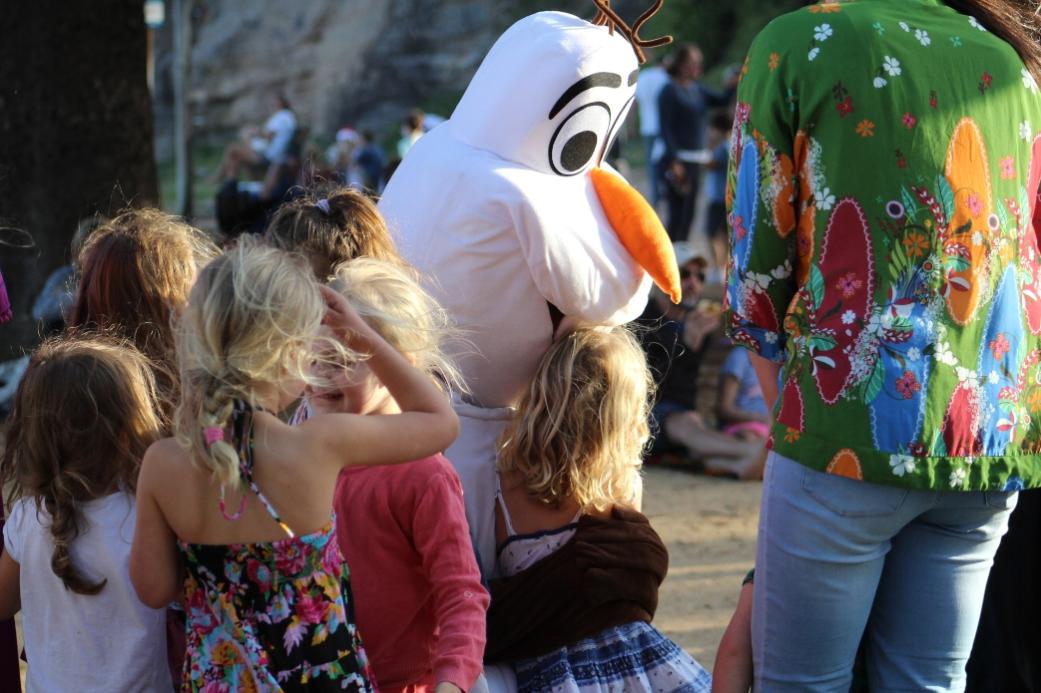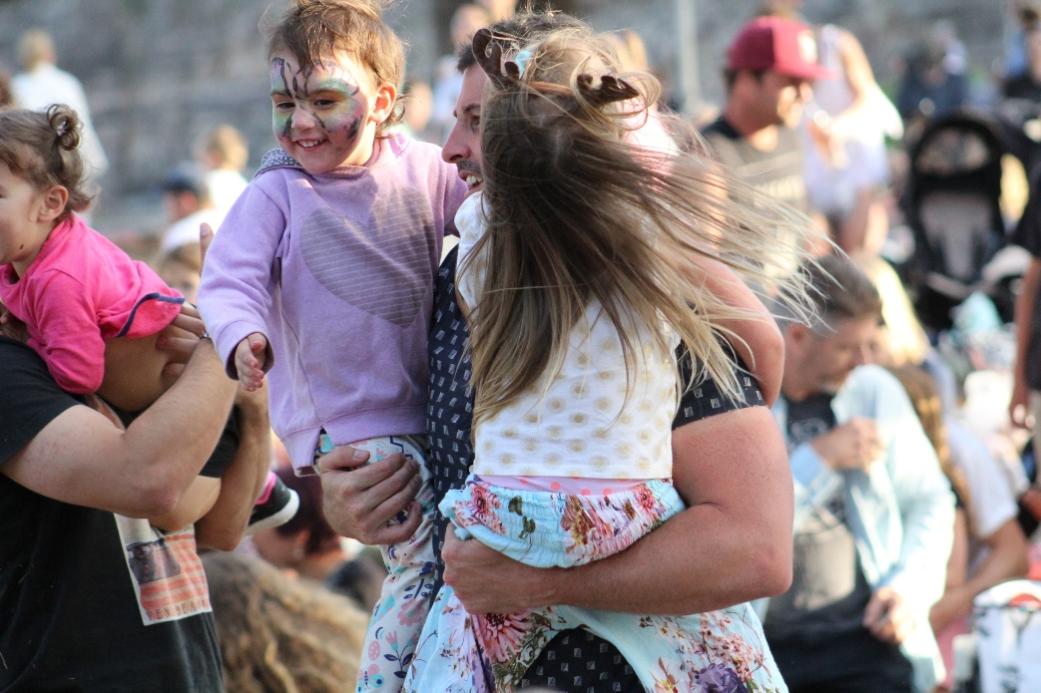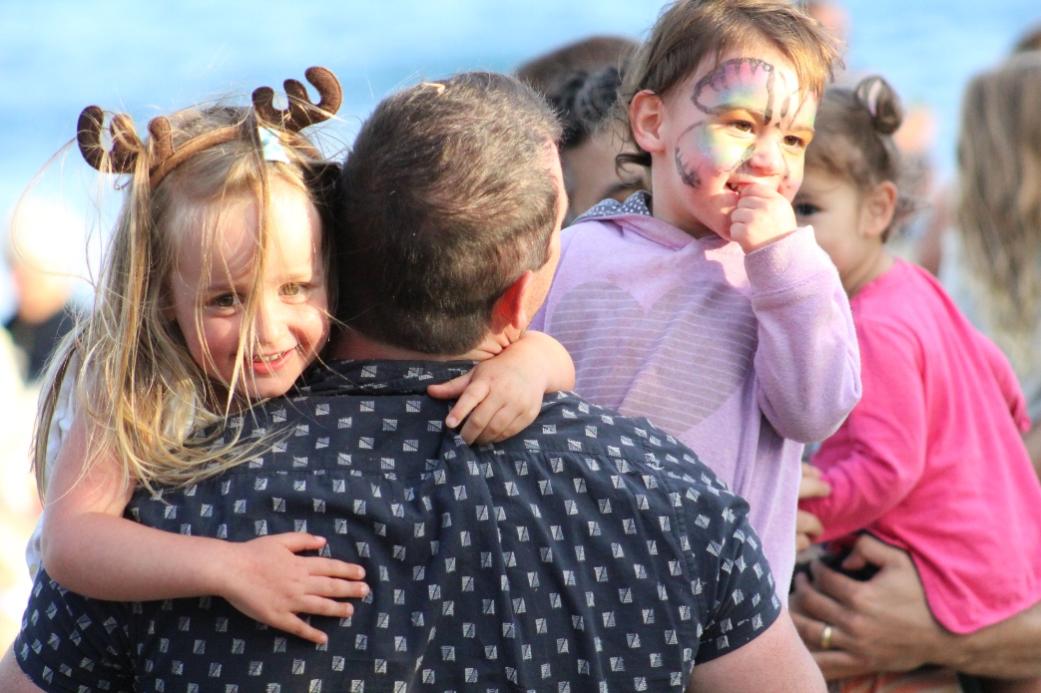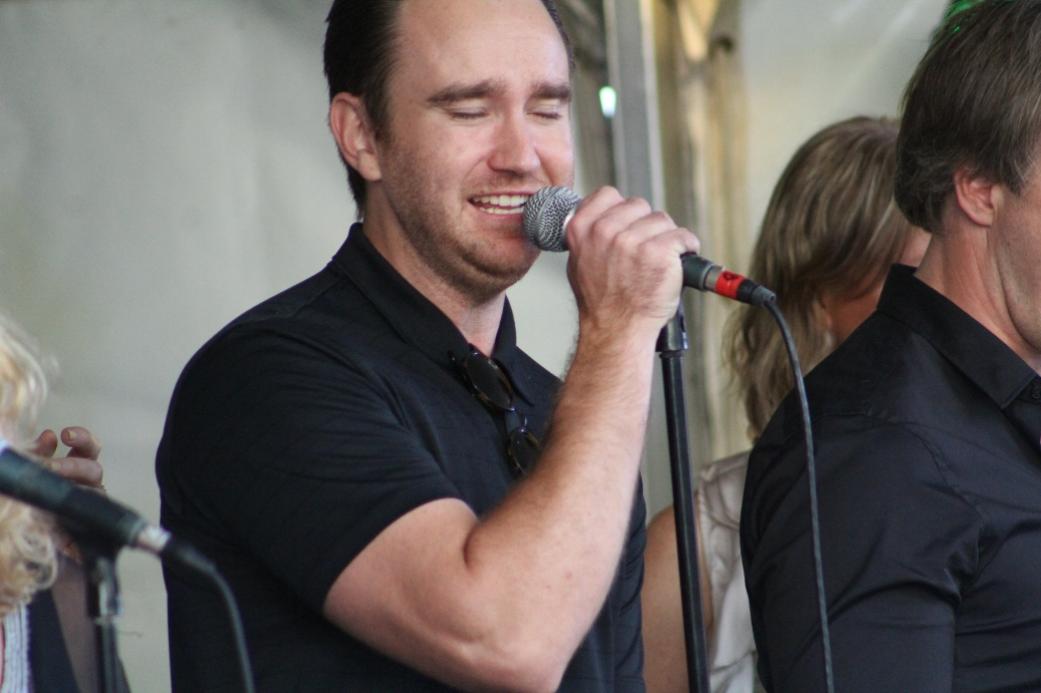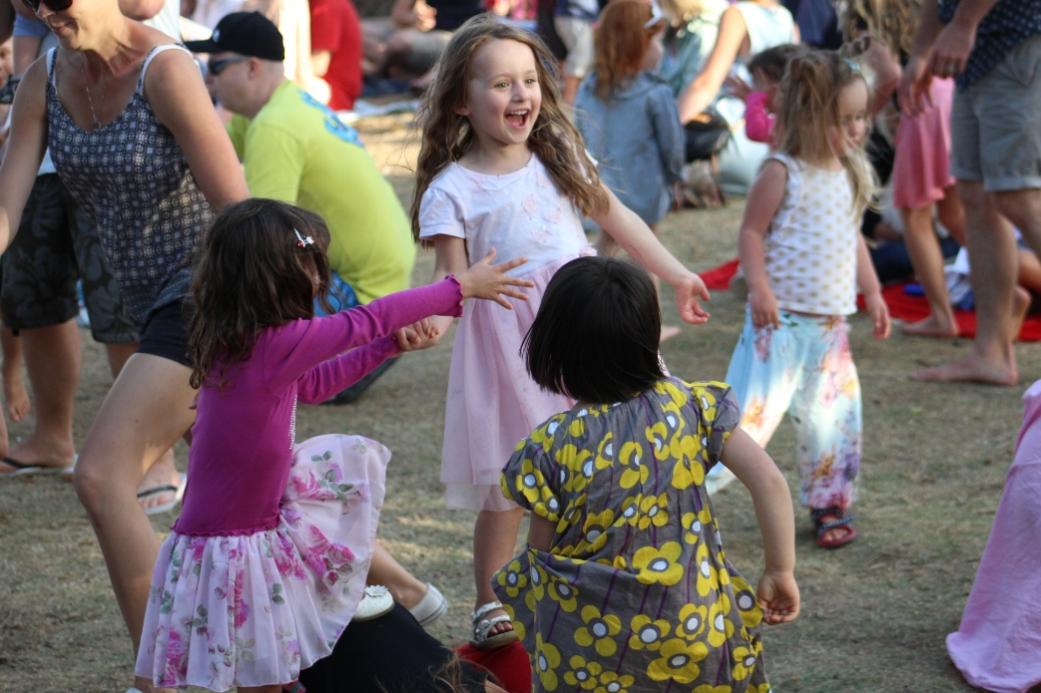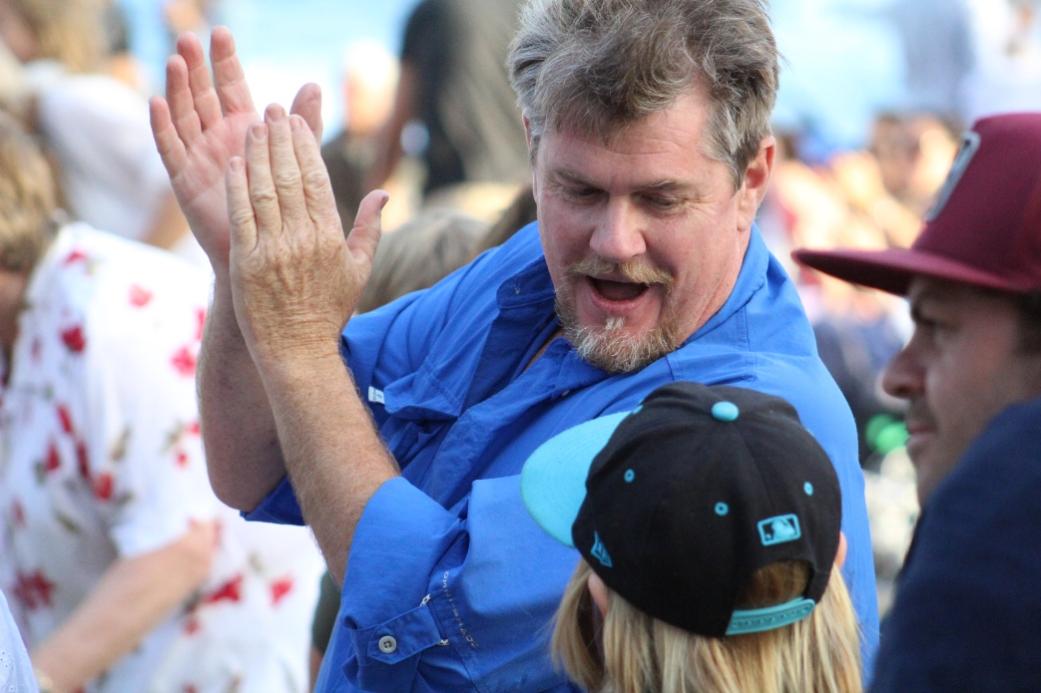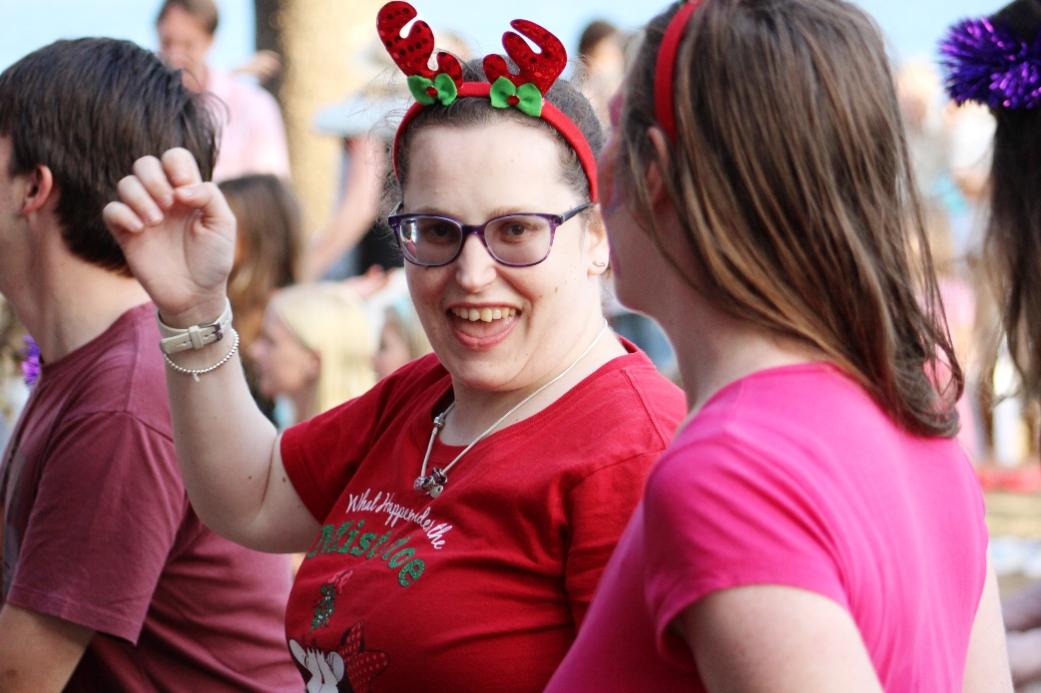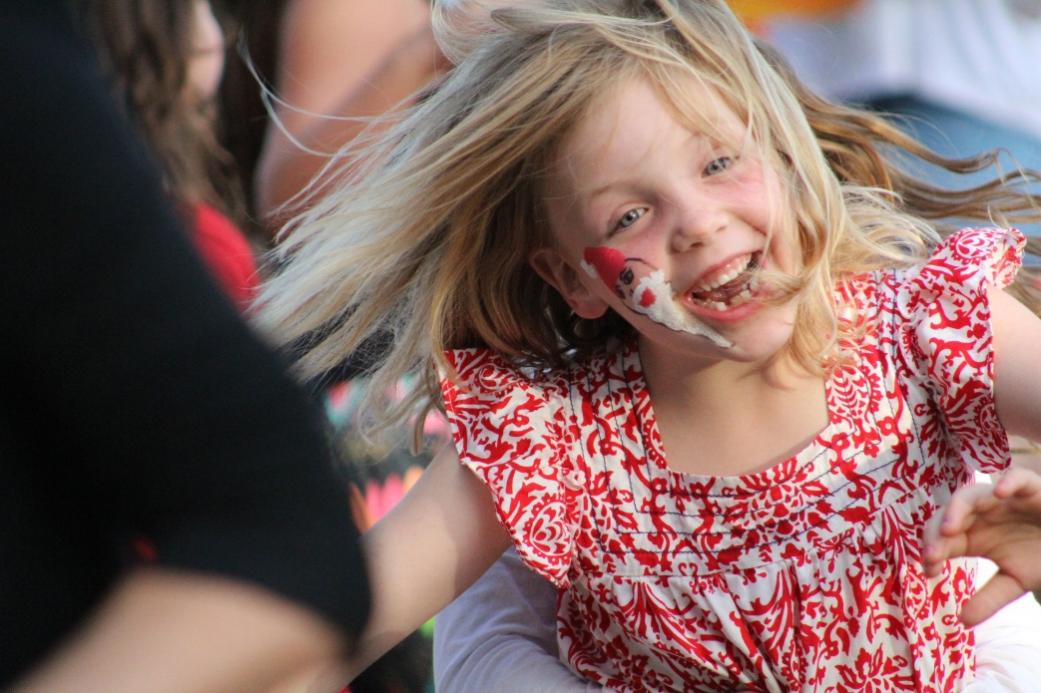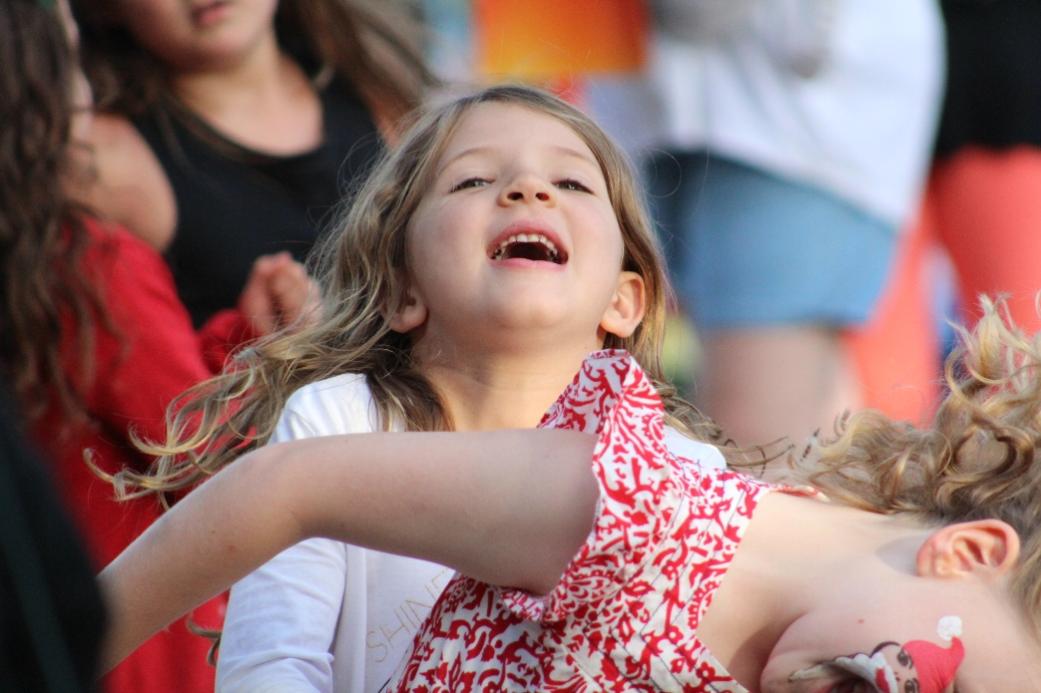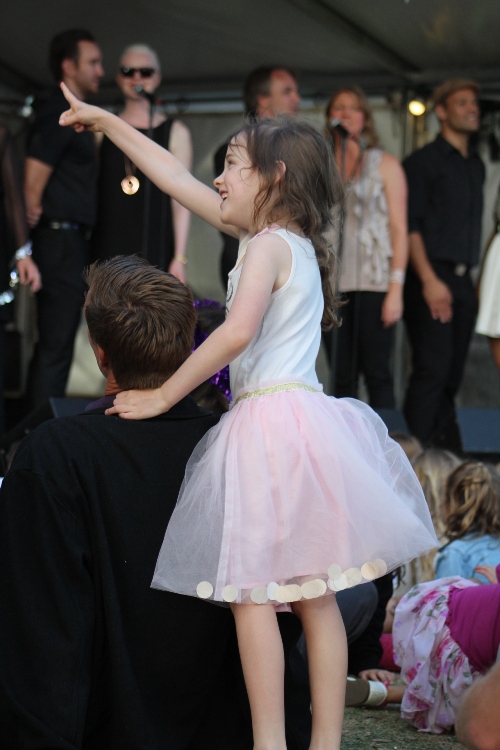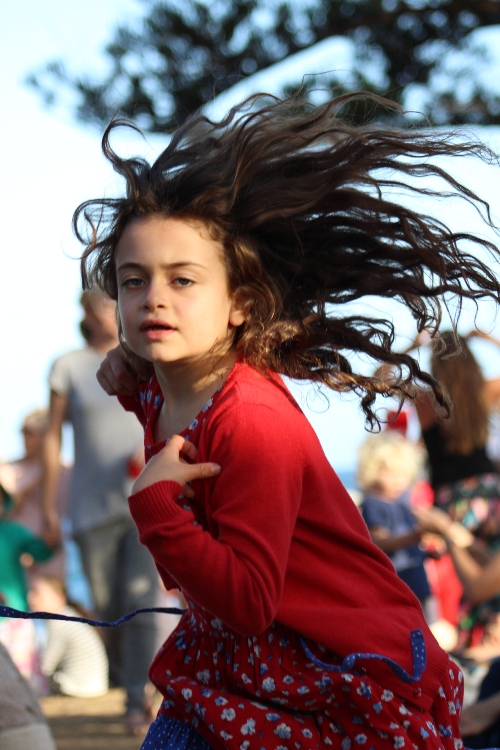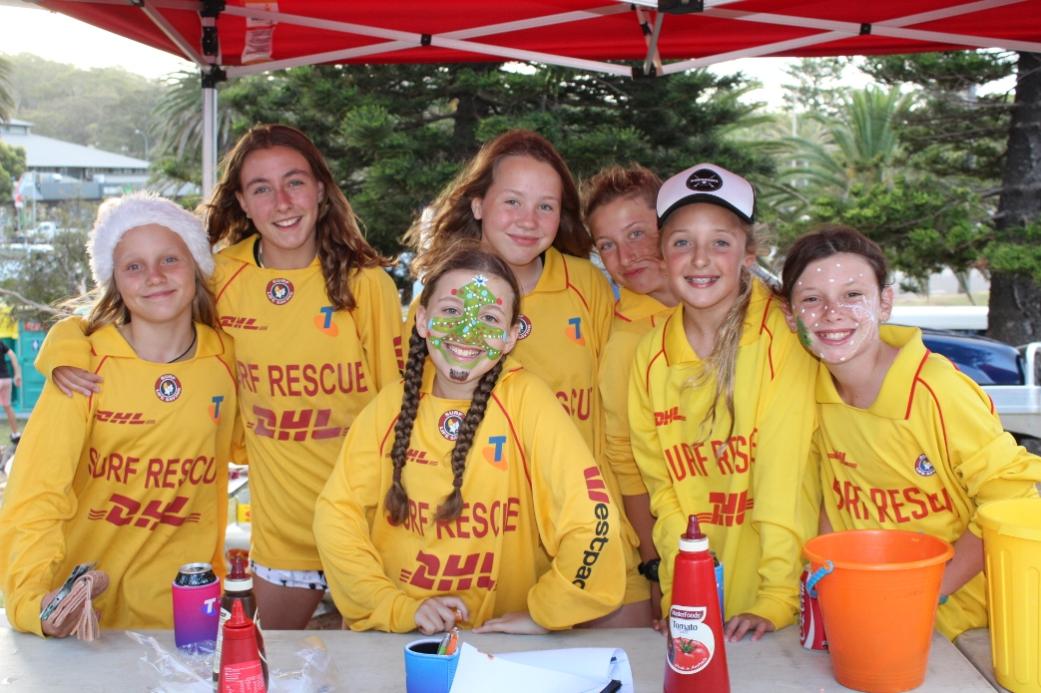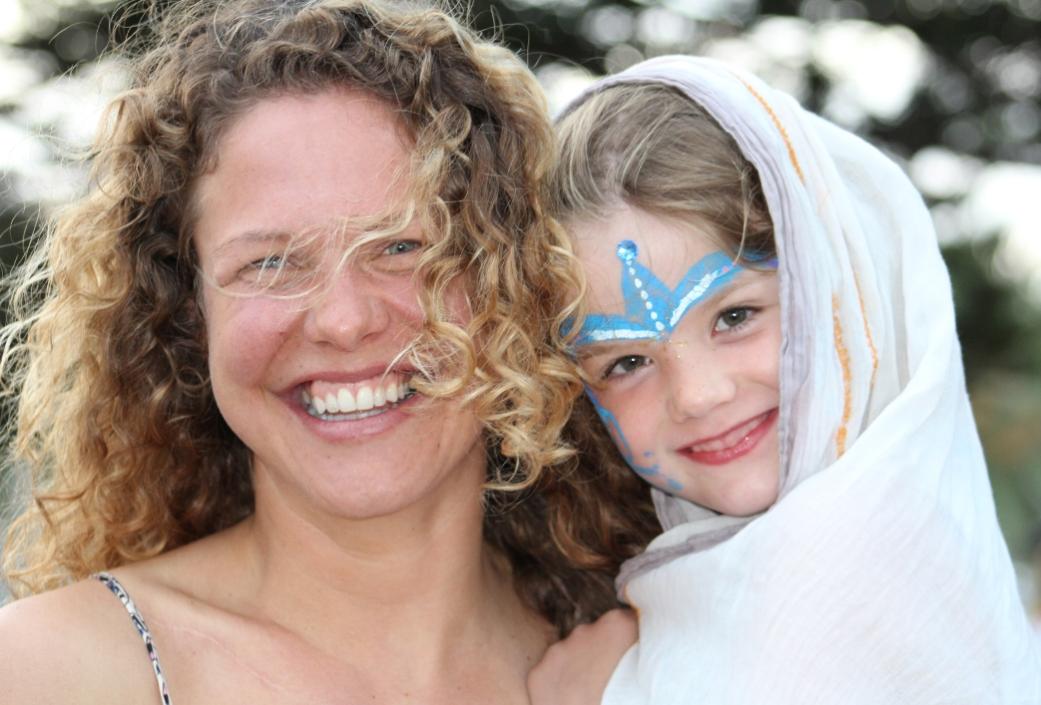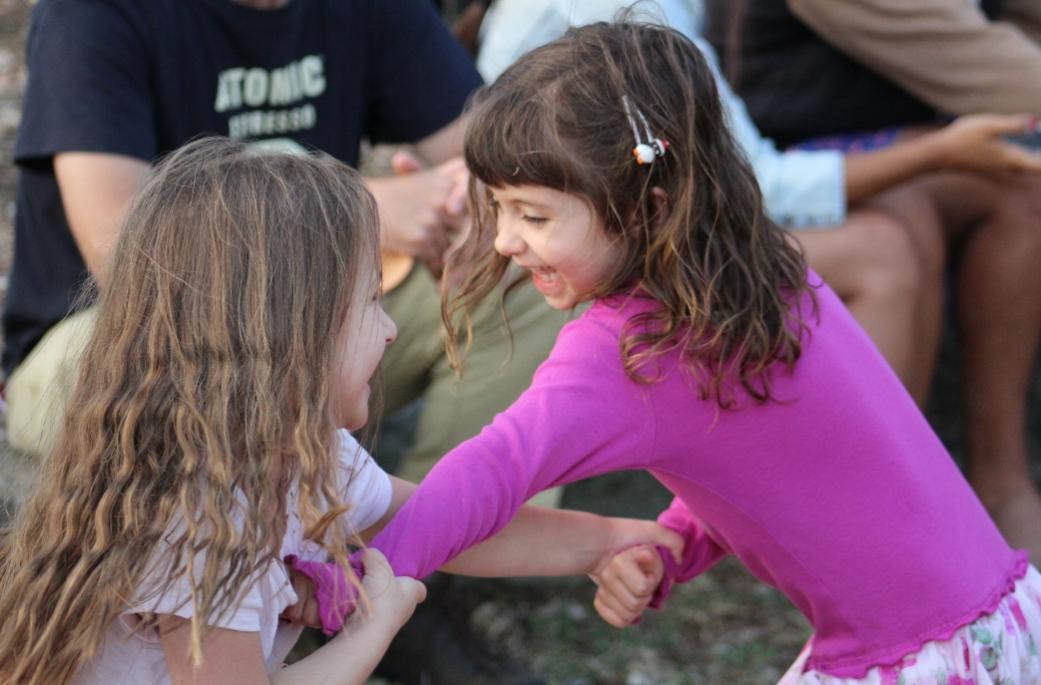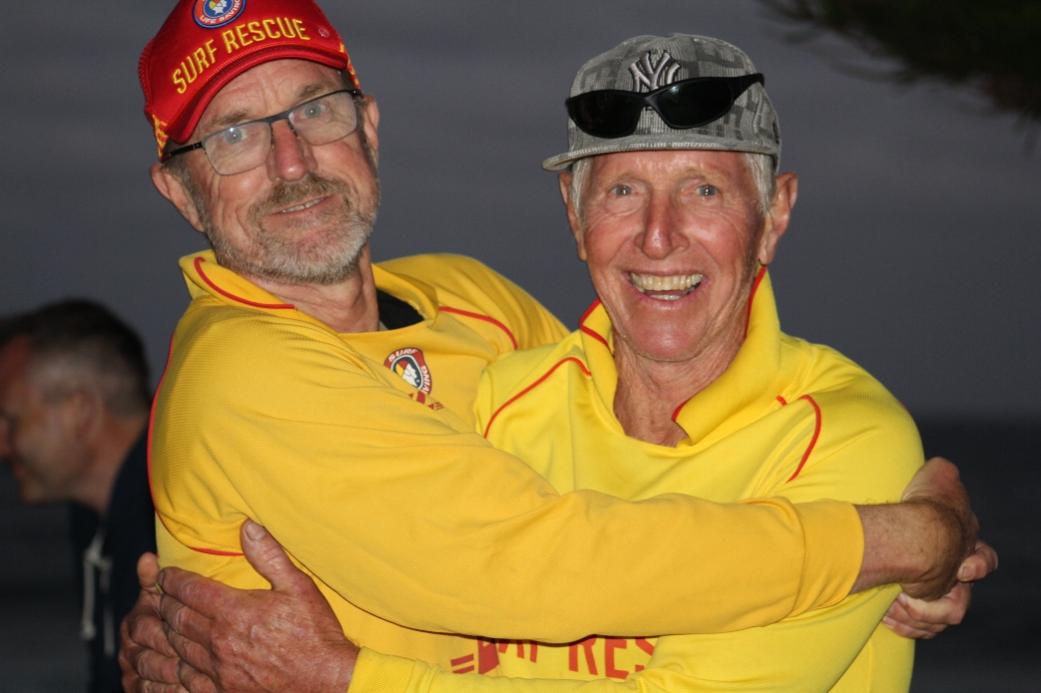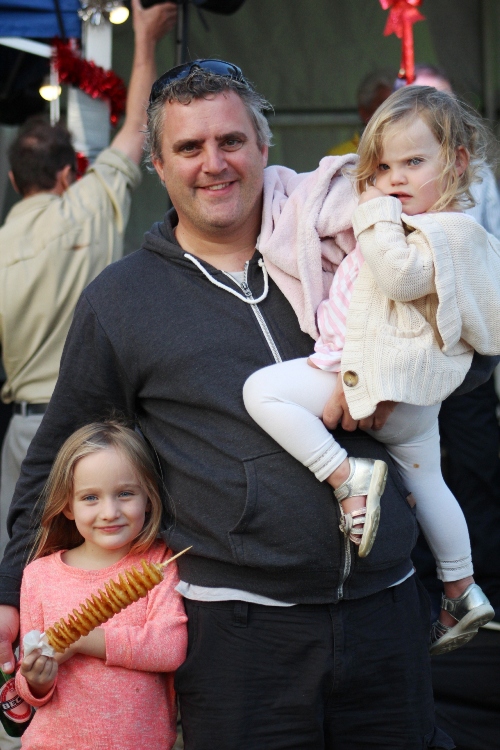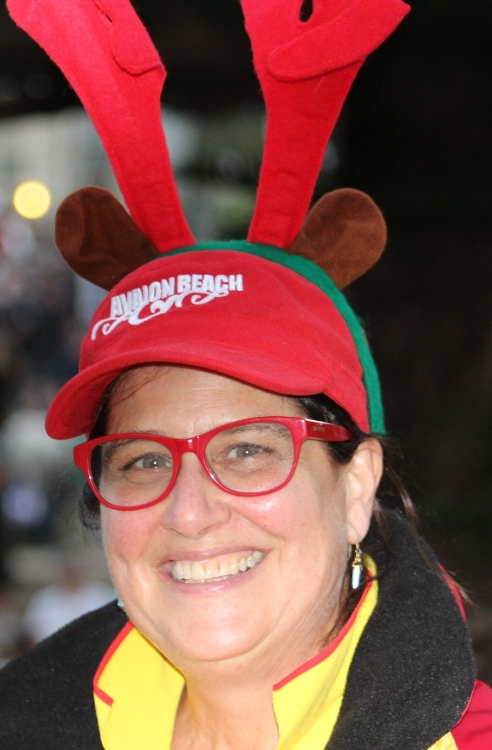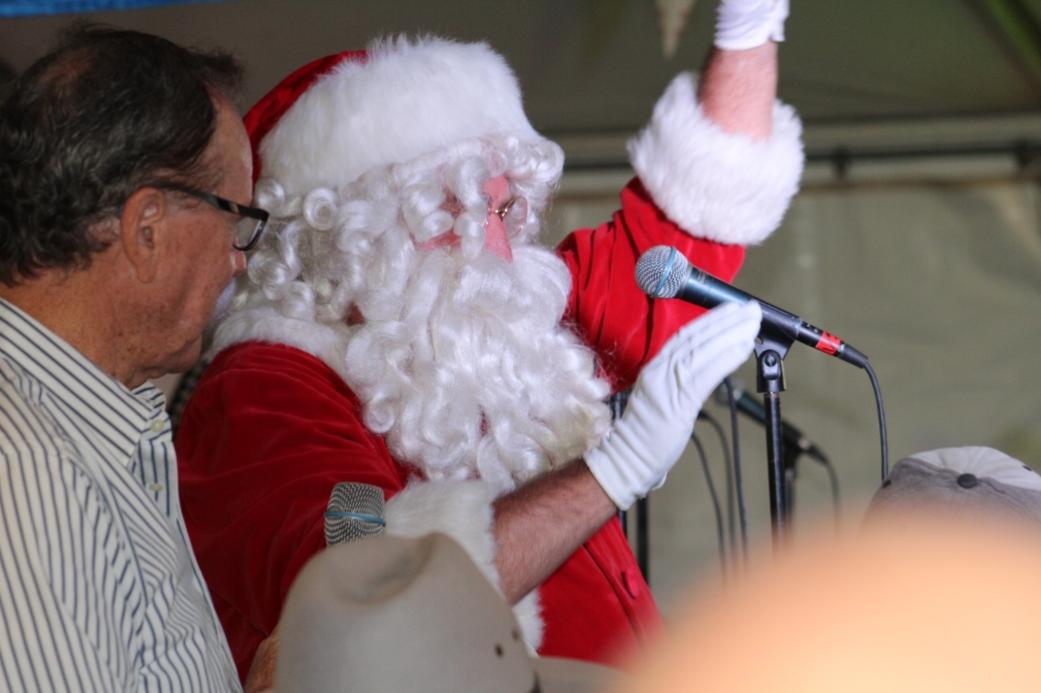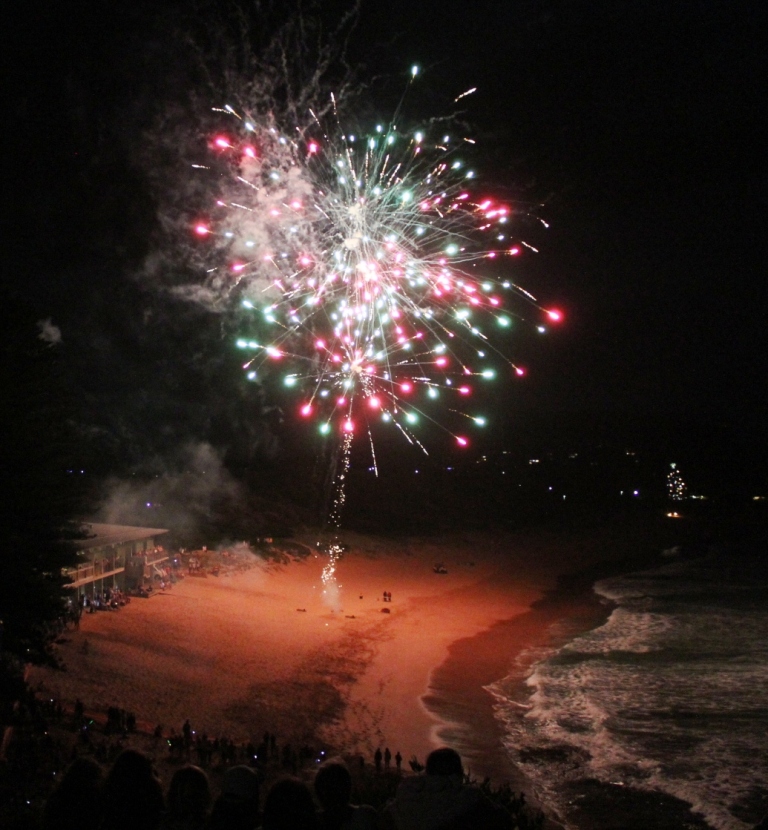 Pictures by A J Guesdon, 2016.