March 22- 28, 2020: Issue 443
Calls for Mona Vale Hospital Refit to Prepare for Covid-19 Patients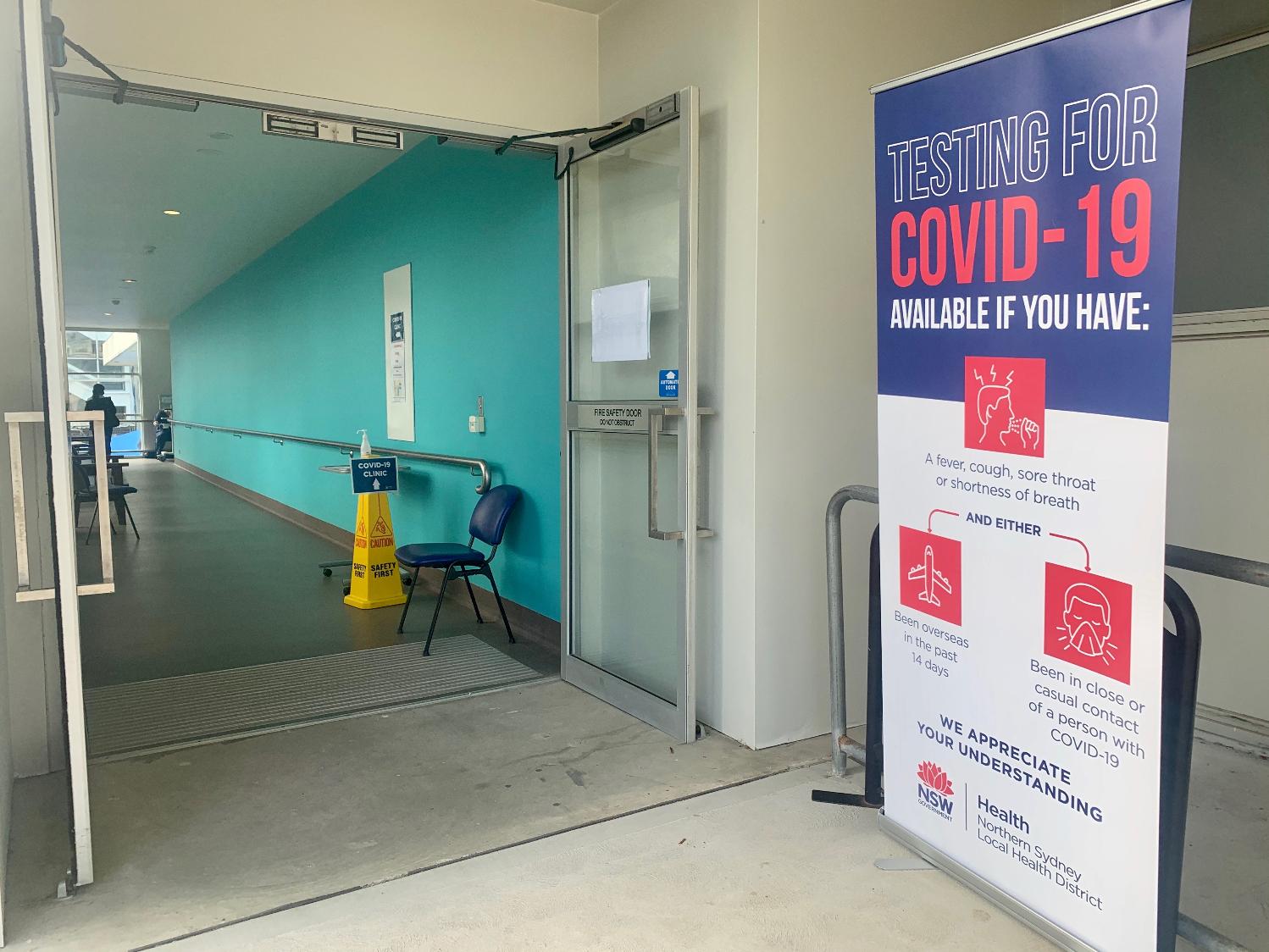 Community members and Hospital campaigners are calling for an urgent refit of Mona Vale Hospital's main building, readying it for an onslaught of coronavirus patients as cases increase exponentially.
Save Mona Vale Hospital chairman Parry Thomas said other Australian states and countries around the world were considering reopening disused hospitals to cope with the forecast surge in Covid-19 cases.
In Adelaide, two hospitals were recommissioned last week providing an extra 188 beds for "mildly acute cases", Mr Thomas said.
NSW was in the same situation as South Australia – but it had moved earlier.
"We can see what's down the track for us by looking at other countries," Mr Thomas told Pittwater Online News.
"We know that In Italy, they have a shortage of beds in ICU and emergency departments so they're now treating coronavirus patients in tents.
"We also know that NSW Health has plans to open fever clinics in schools if hospitals run out of beds.
"It would be more responsible for the government to reopen Mona Vale's acute services – as the NSW Upper House Inquiry recommended last month."
On Saturday, NSW had 436 confirmed cases of Covid-19, with six of Australia's fatalities from the disease occurring in this state.
Researchers suggest the number of coronavirus cases will grow exponentially - doubling about every three to six days – and are likely to peak in August, converging with the height of the influenza season.
For graphs showing the exponential rates of increase in NSW, Australia and different countries see: https://www.covid19data.com.au/
Mr Thomas said the opening of the Covid-19 testing clinic at MVH was a welcome addition.
However, he said it was negligent for the NSW government to continue with demolition of Pittwater's local hospital during the most-deadly pandemic of the last 100 years.
"The community must have enough ICU and emergency beds for coronavirus patients," Mr Thomas said.
"Here we have a hospital that just needs a fitout.
"So we're approaching the politicians once again, hoping they will see the sense in refitting Mona Vale Hospital's main building to cope with the coronavirus.
"However, the government is running out of time to address this crisis - they need to take decisive action so that we do not have to start erecting tents in Pittwater."
Mr Thomas said SMVH was currently preparing a new website where the group could inform the community about its campaign. It would also continue with its Facebook page and Twitter account.
He encouraged local residents to take the coronavirus pandemic seriously, to keep safe and check the federal and NSW Health websites for further information.
The Mona Vale Covid-19 clinic, which opened earlier this month in the same building as the Urgent Care Centre, is accessed via a separate, signposted entrance. It is open from 10am to 6pm seven days per week.
NSW Health is recommending people with acute, cold, flu-like symptoms who are returned travellers, or a contact of a confirmed case, be tested for COVID-19. COVID-19 testing clinics are operational at Mona Vale Hospital, Northern Beaches Hospital, and Royal North Shore Hospital.
If you have symptoms, please do not attend unannounced. Assist hospital staff by first calling either your GP, Healthdirect on 1800 022 222, or the National Helpline on 1800 020 080, to get advice on whether you should be tested.
Stay up to date or for further information visit:
www.health.gov.au/news/health-alerts/novel-coronavirus-2019-ncov-health-alert
www.health.nsw.gov.au/Infectious/diseases/Pages/coronavirus.aspx