February 18 - 24, 2018: Issue 348
Coastal connection key to conservation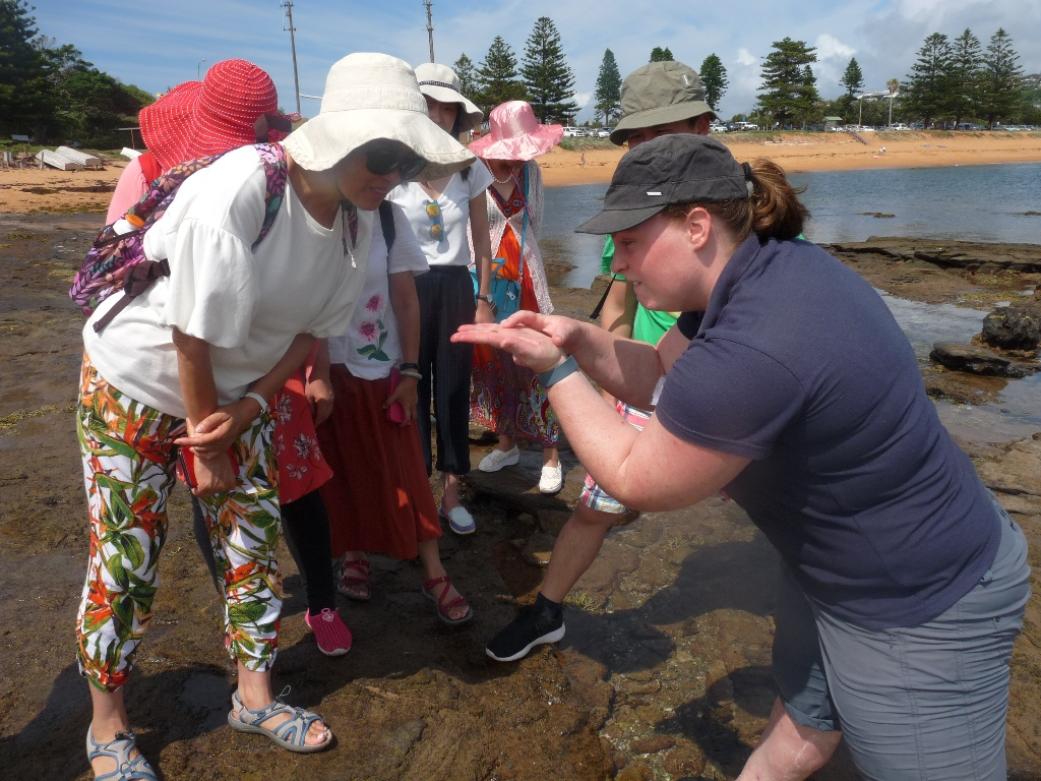 COASTAL CONNECTION KEY TO CONSERVATION AT NSW'S OLDEST AQUATIC RESERVE: LONG REEF
CONNECTING the Chinese community with the coast was the theme behind an interactive rock pool walk at Long Reef Aquatic Reserve recently.
Specifically targeting the Mandarin speaking community, the event was supported by Greater Sydney Local Land Services and formed part of the Sydney Coastal Councils Group's (SCCG) Summerama program.
Greater Sydney Land Services officer Linda Dedovic said the event was a continuation of the Aquatic Champions program, designed to engage and educate key multi-cultural communities around the importance of caring for our waterways and coastlines.
"This event gave participants the chance to get up close and personal with a diverse number of marine life and plants commonly found at rock pools in the area," she said.
"Guided by SCCG marine biologist Kate Smellie, they were allowed to hold the animals and hear about their important role in keeping the waterways healthy and thriving.
"They were also educated on the importance of following the rules that apply to the reserve including not collecting or taking animals and leaving rocks and other natural habitat where you find them.
"Long Reef is the oldest aquatic reserve in NSW and the colour, beauty and diversity at the site has also made it one of Sydney's most popular."
Ms Dedovic said many multicultural communities did not have a strong understanding of the importance of biodiversity and the use of sustainable practices while on and around the water.
"This can be for a variety of reasons and is not always intentional but we need to do our best to work with these communities to create genuine understanding and, as a result, behavioural change," she said.
The SCCG Summerama program is designed to create a better understanding for the many marine and coastal treasures stretching from the Northern Beaches to Sutherland.
Greater Sydney Local Land Services also funded and funded a Coastal Explorer bus tour last Sunday which saw participants taken on a bus tour of the Sydney Park Wetlands in St Peters, the Balmoral Beach rock platform and Chowder Bay to learn about various coastal environments and the impact of plastic pollution.
SCCG Manager Belinda Atkins said the 2018 program had been a great success.
"This project allows the community to discover, explore and connect with their coastal environment leading to greater appreciation and action when it comes to caring for our coast," she said.
The projects were supported via the state government and the National Landcare Program respectively.