September 16 - 22, 2018: Issue 376
Byron Bay Writers Festival 2018
Byron Bay Writers Festival 2018
by Robyn McWilliam
The first weekend in August is when many make the pilgrimage to the coastal town of Byron Bay. Joining the literary locals, they descend on the white marquees in the paddock behind Elements of Byron. Edwina Johnson is still at the helm for the 22nd festival featuring 140 writers and thinkers who help shape our national conversation.
Sculptures add to the visionary splendour beside the lake. A canoe of knotted ropes captures my imagination. Peter Day constructed 'Vessel' from flotsam.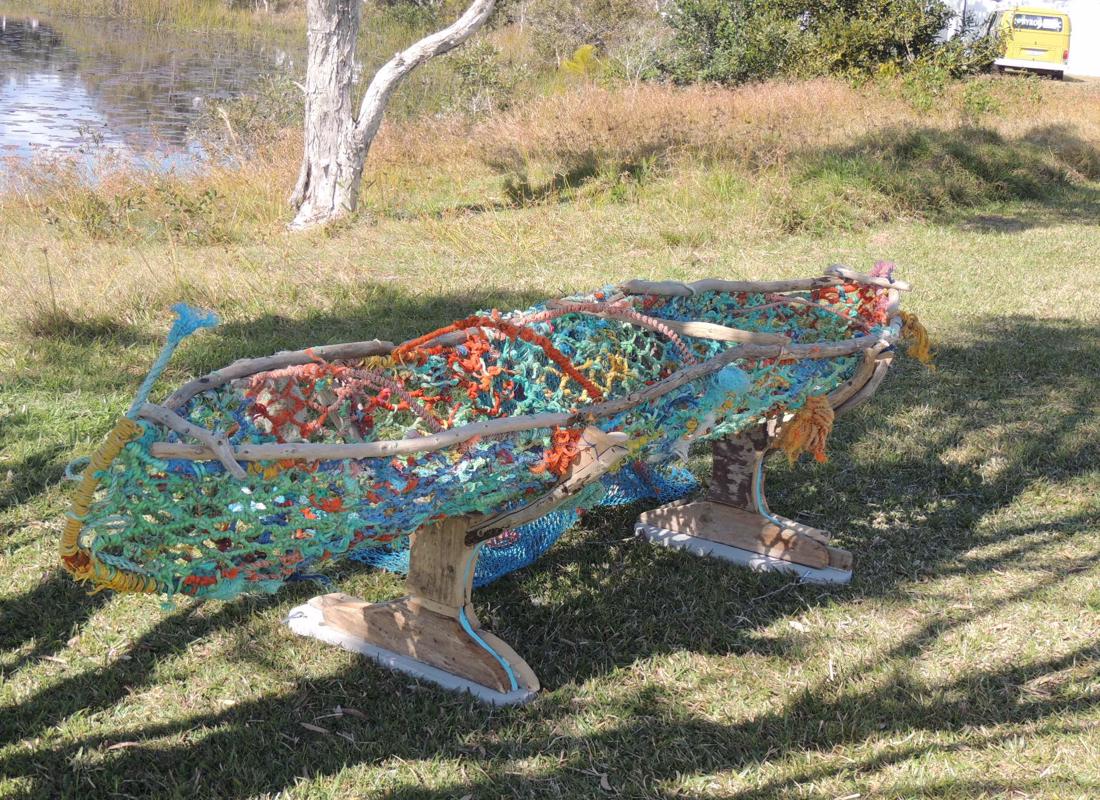 'Vessel' by Peter Day
A sunset beach walk is obligatory to absorb the ambience. Waves shush along the shore. A tangerine sky delineates hills on the horizon. Lorikeets whistle a chorus from the trees. Drums beat on the rocky promontory drawing a crowd. Light fades. A sweeping flash from the lighthouse as dark descends.
Jane Harper opens the Friday sessions. Her debut crime novel, The Dry has sold half a million copies, its rural setting appealing to readers. After Force of Nature, her new novel, The Lost Man will be published in October.
Jane Harper

Two comedians, local Mandy Nolan and Kitty Flanagan make for a hilarious session. Kitty's book, Burning Bridges, points out if you are an optimist you're in for a lot of disappointments whereas pessimists can be pleasantly surprised by life.
Sarah Sentilles, a former college professor, discusses her book, Draw Your Weapons, with Margaret Throsby. Sarah is a passionate advocate for life lived by peace and principle; her work is fragments arranged by theme and speaks out against violence. Margaret says it's not like any book she's read.
In the session, Making the Beast Beautiful, Sarah Wilson leads the discussion on writing about difficult topics. Sarah, who is bipolar, sat in her pain for ten years while writing her book, First, We Make the Beast Beautiful. She finds hiking helpful as walking tends to quash anxiety. Jessie Cole reads from Staying, a heartbreaking memoir about her father's suicide. Dervla McTiernan speaking of The Ruin, her debut crime novel, says at least in fiction you can choose what happens.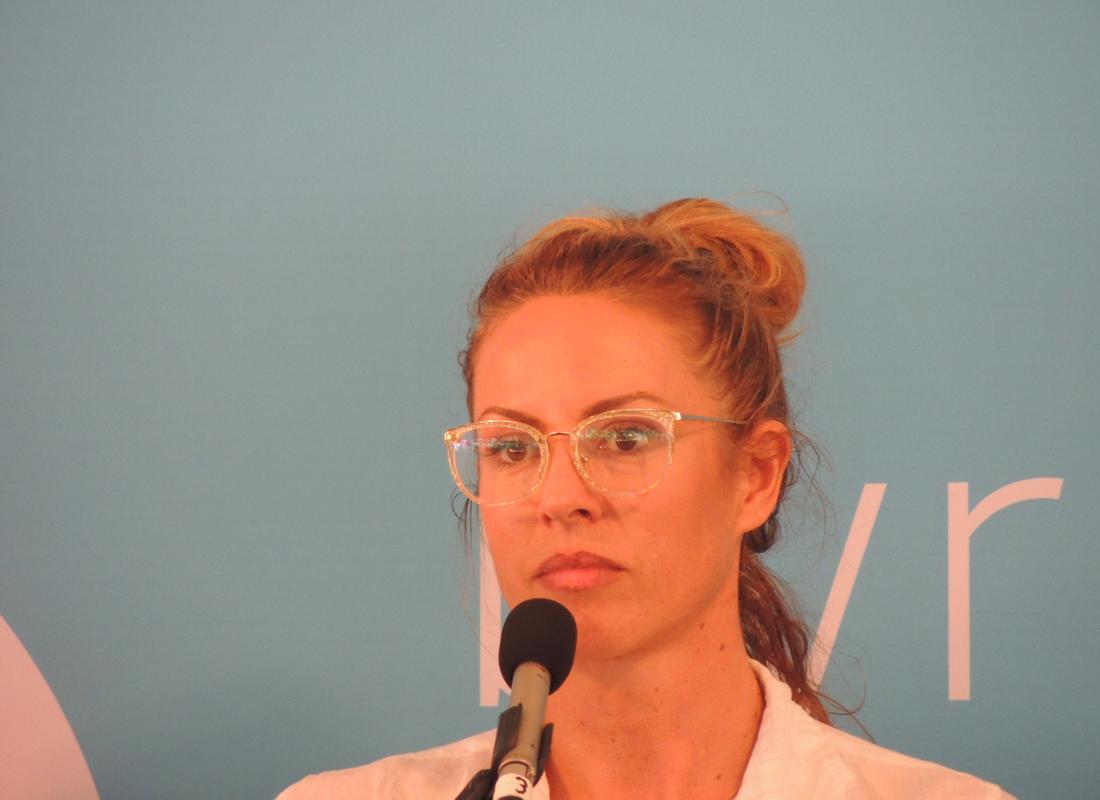 Sarah Wilson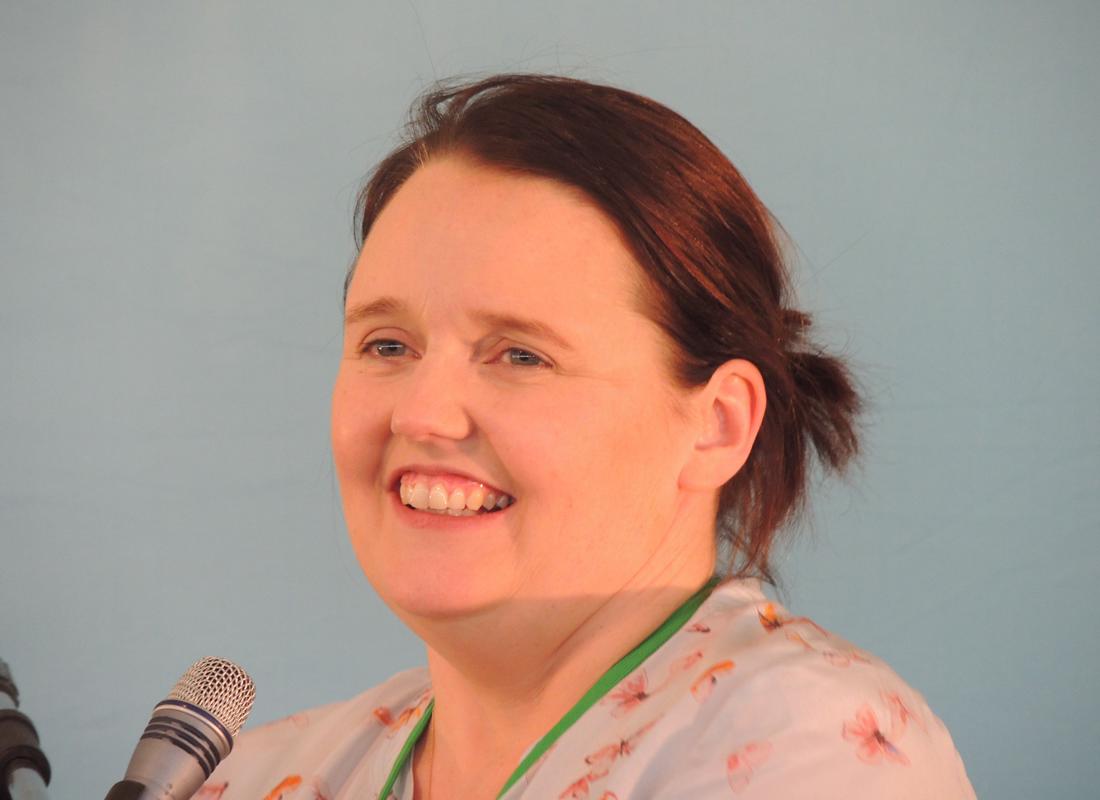 Dervla McTiernan

There are so many and varied sessions on Saturday, choice becomes impossible. How Fiction can Foster Empathy, Why Readers Love Crime and What if Women Ruled the World. Can Reading Make you Happier? with Ceridwen Dovey, Lloyd Jones and Hannah Richell attracts me. Ceridwen, author of Only the Animals, says reading is like a shortcut into someone else's consciousness. Lloyd loves how one book leads to another. His novel, Mr Pip, won the Commonwealth Writers' Prize. Hannah Richell couldn't read or continue writing her novel, The Peacock Summer when her husband died in a surfing accident. Slowly, she rebuilt herself and returned to the joy of words.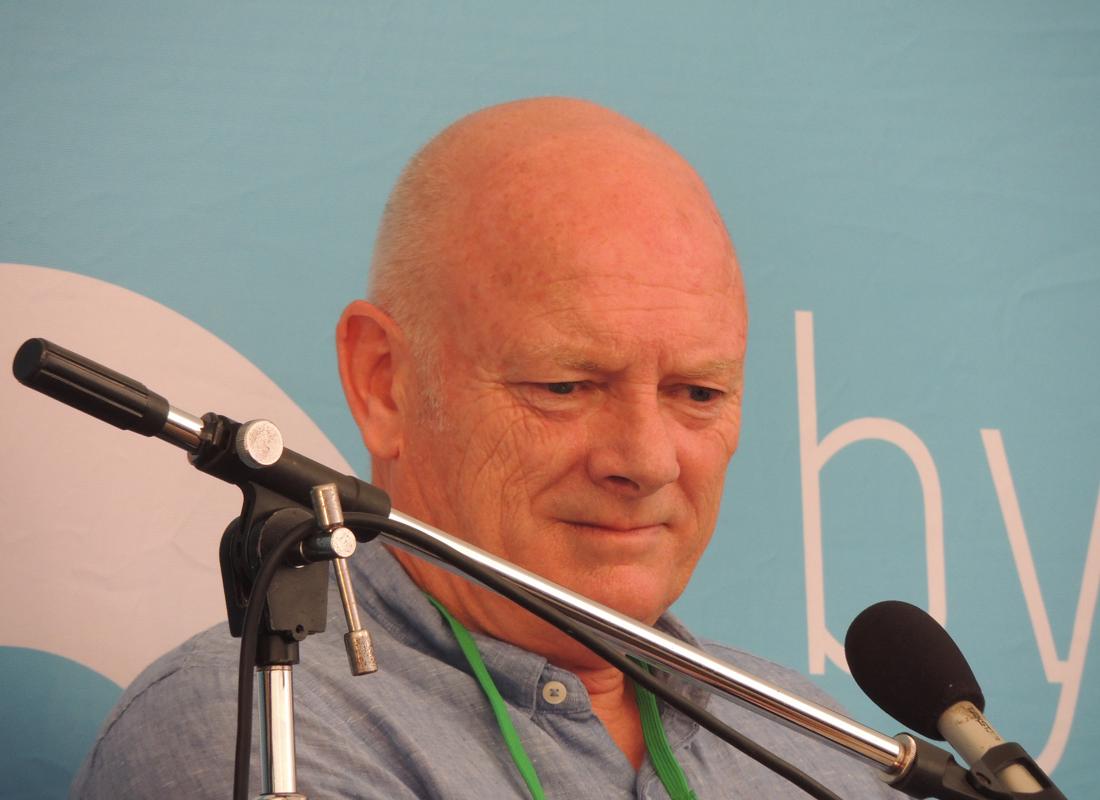 Lloyd Jones

Another highlight is And Then He Kissed Me featuring Rachel Johns, Victoria Purman and Christine Wells. Rachel's rural romances have great appeal for publishers. Life circumstances are thrown in to keep the characters apart but readers still want a happy ending. Mandy Nolan chairs this fun session and the authors wonder why women's fiction is a genre when men's fiction isn't. Why not call it all Life Lit?
Sunday morning begins with A Break from the City: Rural Crime and Romance. Country settings are so popular at present. Jane Harper doesn't have a country background but was a journalist for 13 years. Mark Brandi, author of Wimmera, says his Italian father bought a derelict pub in a small town, providing his material. Rachel has not lived on a farm but resided in a small town in WA for six years.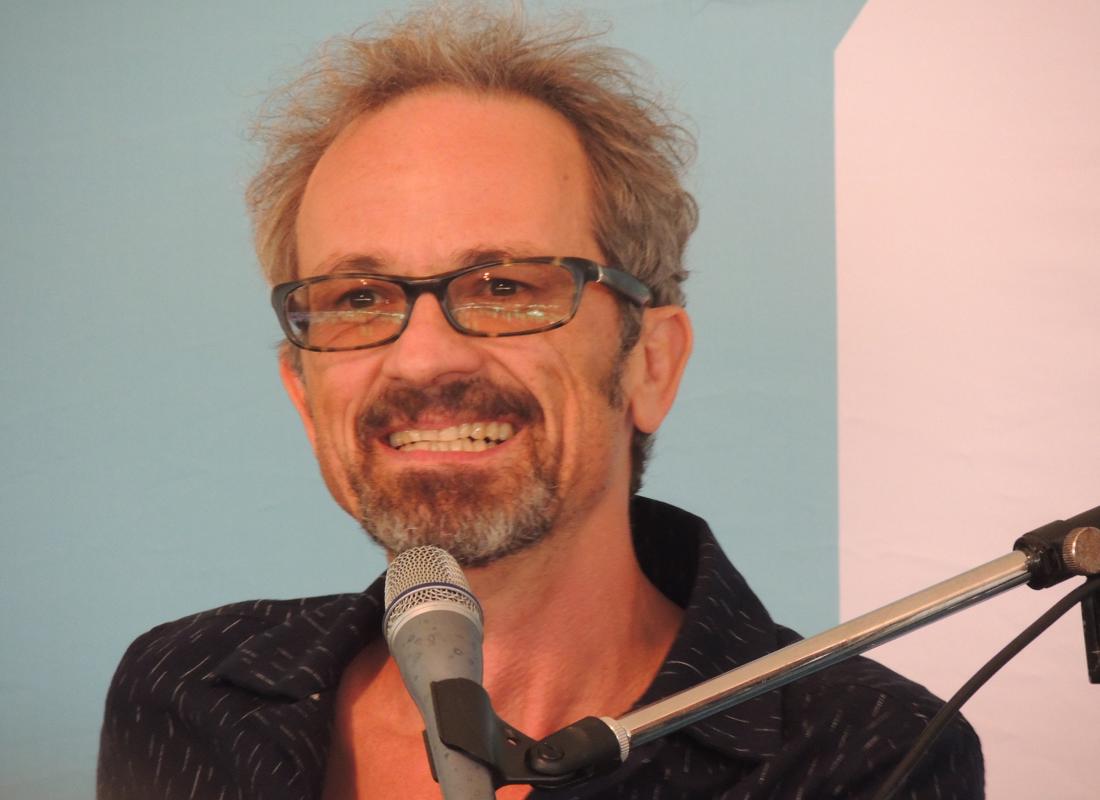 Mark Brandi

Of particular fascination are Richard Fidler and Kari Gislason talking about their book, Saga Land. Norwegians were the first people to arrive and build communities in Iceland. The pair went there for a month to gather stories.
A final treat is listening to how Liane Moriarty's novel, Big, Little Lies, became a TV series set in California. She wrote a 30,000 word guide to assist the producers with the forthcoming season.
Three days of amazing intellectual stimulation and discovering many new books ends. I will definitely be travelling north again next year for the Byron Bay's Writers Festival in 2019.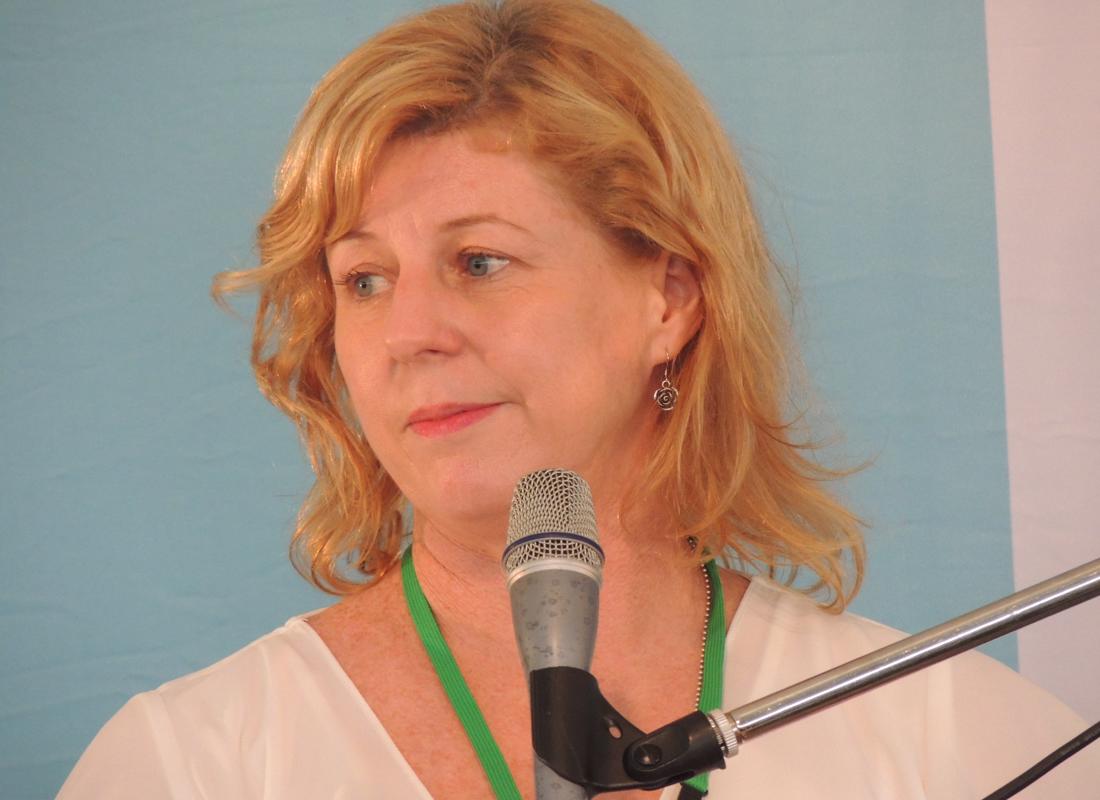 Liane Moriarty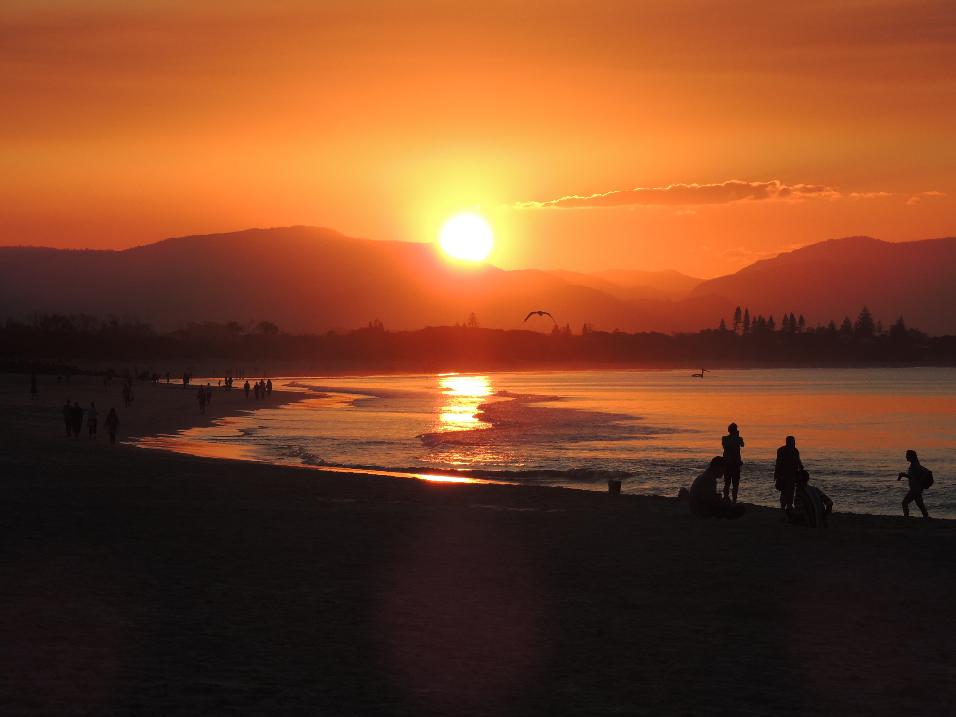 Sunset on the beach - Byron Bay Writers Festival 2018 - all photos by Robyn McWilliam, 2018