June 10 - 16, 2018: Issue 363
Bushcare in Winter: A Great Time to Plant to Make Cooler Greener summers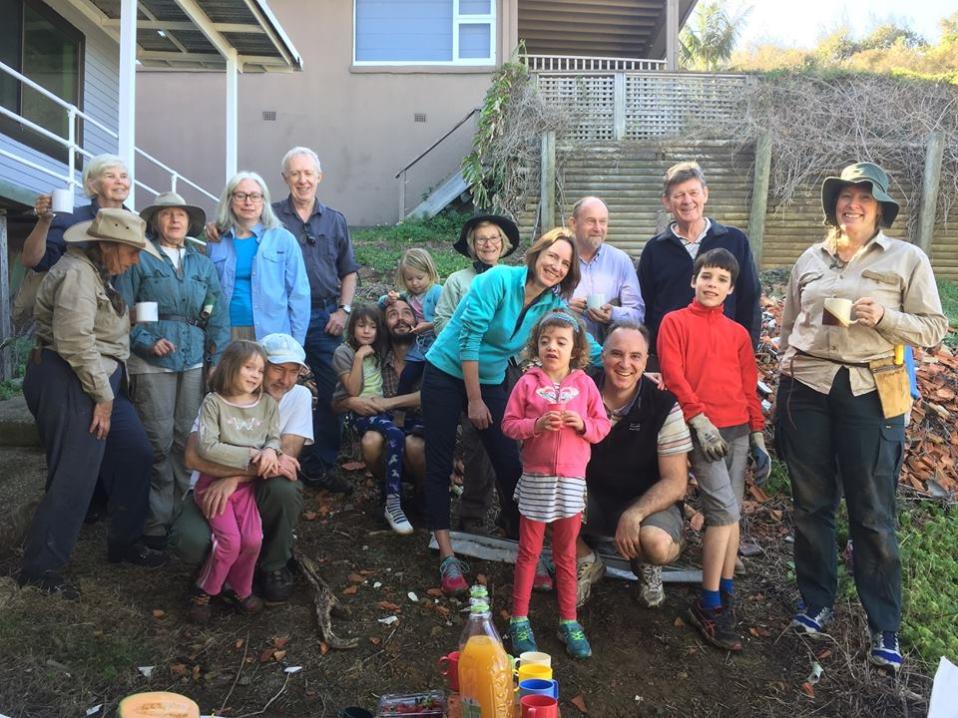 The Bangalley Head Landcare Group - photo courtesy Avalon Preservation Association
This is an excellent time of year to plant, with mild weather and dampish soil.

It's also a great time of year to get some warming up exercise and do something you will see create positives all round while you're doing it and for years to come.
This Issue a few insights into local bushcare groups works that have occurred during the past few weeks and some coming up that you can get involved with.
Bangalley Headland Bush Regeneration
Bangalley Head stands as one of the highest points and largest bushland reserves on Sydney's northern coastline. The owners of six adjoining properties in North Avalon have bushland along the western boundary of Bangalley Headland Reserve and have joined the Bangalley Head Landcare Group. This project has provided assistance from bush regeneration contractors on their land along with training to introduce hand weeding techniques to the new members. A grant from Greater Sydney Local Land Services has enabled the group to care for their own land as bushland and increase the area of bushland under good management.
The Bangalley Head Reserve planting on Sunday May 27 was a great success. The southwest corner had been very weedy for years, so needed planting with tubestock to bring back the bush. This area is behind the corner of Milga Rd and Binburra Ave. Thanks to neighbours Phil and John who allowed us access through their land.
The group planted about 200 local native plants. Thanks to all the volunteers who helped work on this not-too-easy sloping site. It was great to see children helping - we hope they will be back to see their plants thriving in the future.
The Bangalley Head Landcare Group, with Northern Beaches Council, organised the planting. Landcare group members can have contract bush regeneration done on their land, thanks to a three-year $55 000 grant from Greater Sydney Local Land Services.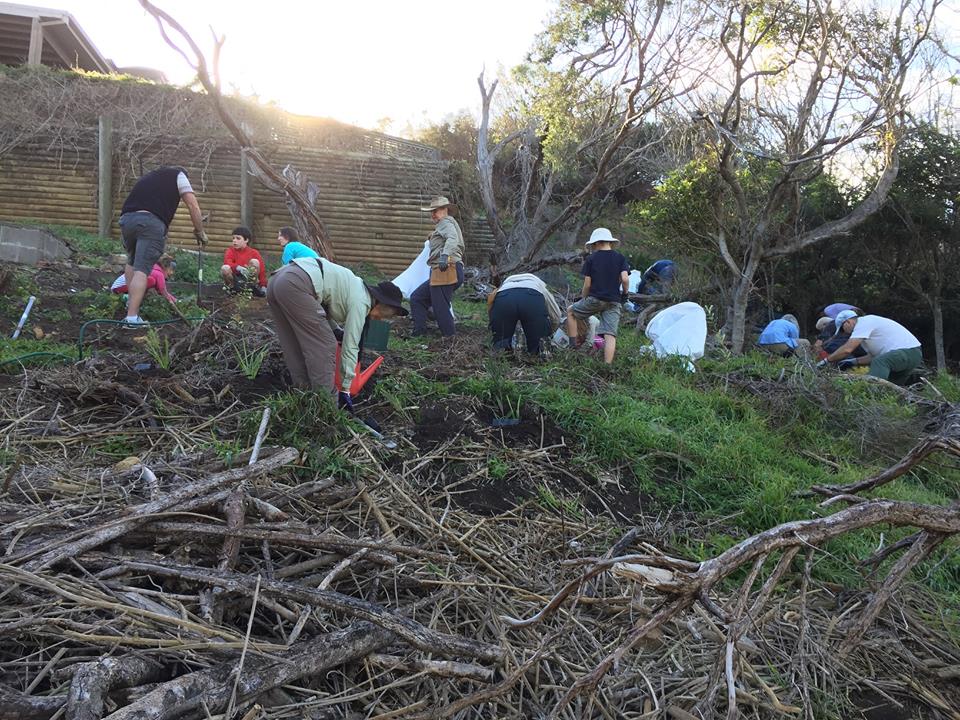 Control of vine weeds, Careel Creek Avalon
Pittwater Natural Heritage Association (PNHA) have been working in partnership with Council and Greater Sydney Local Land Services over the past 8 years to restore the riparian area along Careel Creek. During this project volunteers and contractors have focussed on controlling vine weeds along the Creekline from Avalon Dunes to Careel Bay. The project also aims to engage 27 private landholders along the creek through a weedy vines flyer, contractor hours and community planting days where locally native plants are planted have formed part of the project.
Barrenjoey High School has also been involved in the project, being one of the larger landholders along the Creek.
As part of their grant project to rid Careel Creek in Avalon of Vine Weeds, Pittwater Natural Heritage Association invite you to a planting morning on Sunday June 24. Children Welcome!

When: Sunday June 24, 2018 9am – 11.30am
Meet: End of John & Joseph Street Avalon, along pedestrian walkway between these streets
Wear: Hat, enclosed shoes, long pants & long-sleeved top
Bring: gloves if possible, water bottle
Provided: tools, morning tea & good company
The bush regeneration contractors have done most of the hard work. Now we can have fun planting!
PNHA postponed this activity because of the hot dry weather, but now they're set to go.
The grant is for $24 000, from Greater Sydney Local Land Services, paying for bush regeneration contract work and tubestock native plants.
Some of the weedy vines: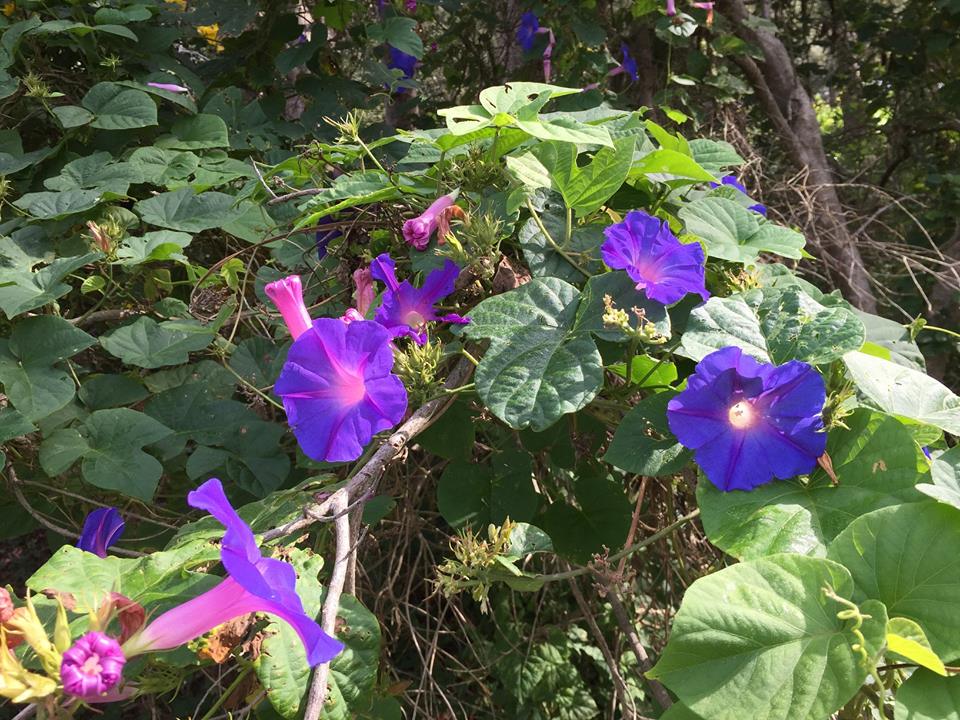 Morning Glory. This one spreads by running along the ground and putting out roots as it goes, then racing up towards the light. A beautiful strangler of native plants.
Nobbles on Madeira Vine, also called Anredera. These are tubers that grow along all the stems, and if they fall to the ground, will grow. There can be thousands, making this one of the hardest weedy vines to control.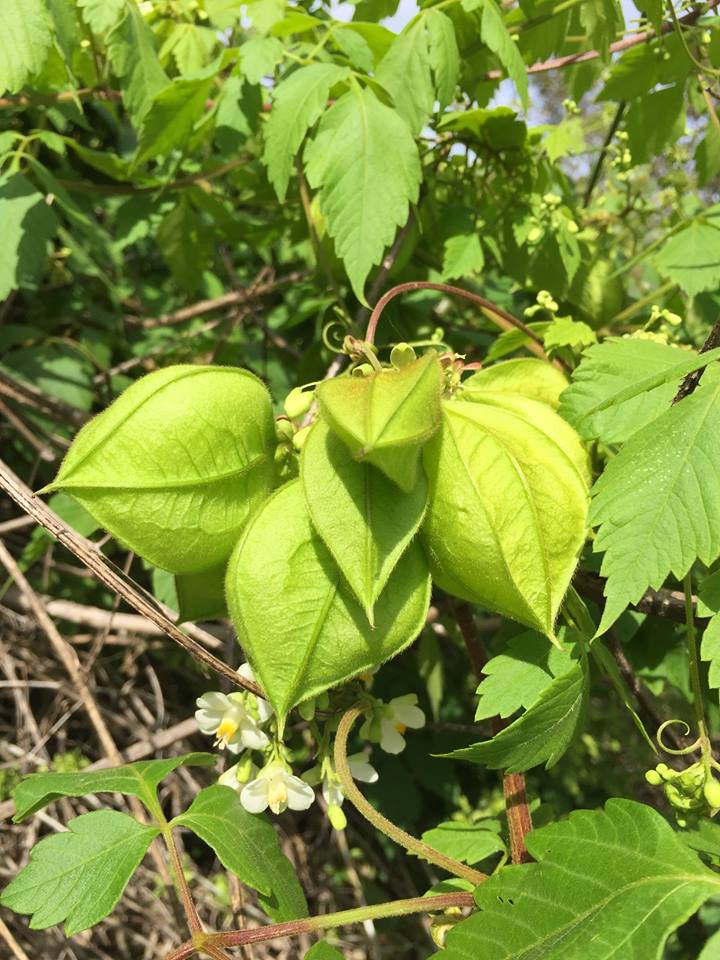 Balloon Vine. Inside the "balloons" are several seeds. This is a good way for the plant to propagate itself, as it likes to grow along watercourses, or other damp places.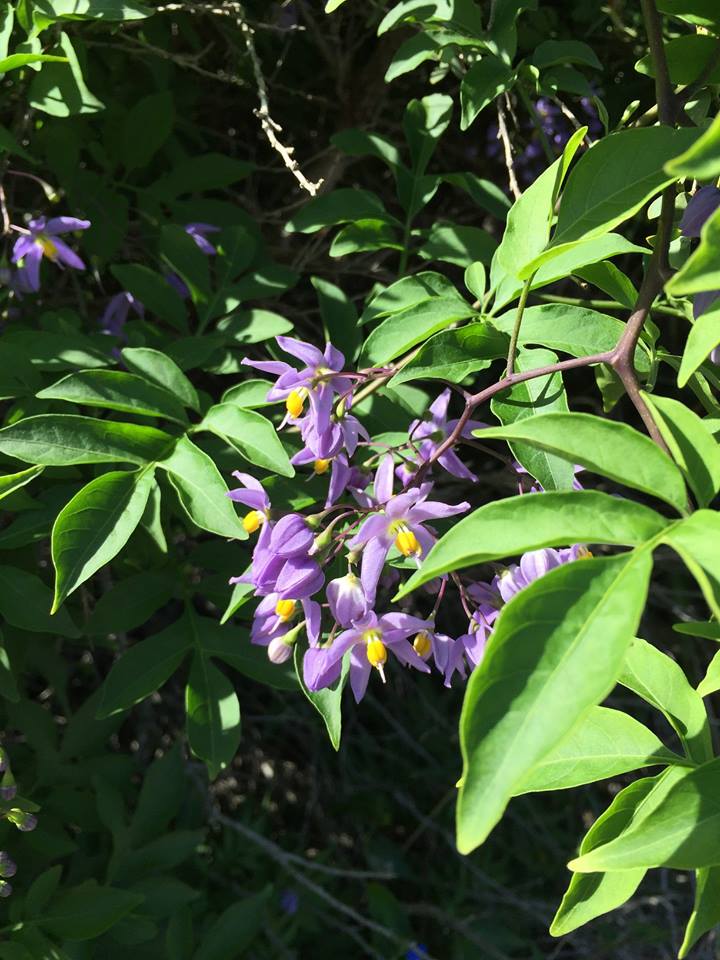 Brazilian Nightshade. Very beautiful, but another weedy vine that breaks down native plants. And it produces lots of berries that birds love.

Bushcare in Pittwater
For further information or to confirm the meeting details for below groups, please contact Council's Bushcare Officer on 9970 1367
BUSHCARE SCHEDULES
Where we work Which day What time
Avalon
Angophora Reserve 3rd Sunday 8:30 - 11:30am
Avalon Dunes 1st Sunday 8:30 - 11:30am
Avalon Golf Course 2nd Wednesday 3 - 5:30pm
Careel Creek 4th Saturday 8:30 - 11:30am
Toongari Reserve 3rd Saturday 9 - 12noon (8 - 11am in summer)
Bangalley Headland 2nd Sunday 9 to 12noon
Bayview
Winnererremy Bay 4th Sunday 9 to 12noon
Bilgola
North Bilgola Beach 3rd Monday 9 - 12noon
Algona Reserve 1st Saturday 9 - 12noon
Plateau Park 1st Friday 8:30 - 11:30am
Church Point
Browns Bay Reserve 1st Tuesday 9 - 12noon
McCarrs Creek Reserve Contact Bushcare Officer To be confirmed
Clareville
Old Wharf Reserve 3rd Saturday 8 - 11am
Elanora
Kundibah Reserve 4th Sunday 8:30 - 11:30am
Mona Vale
Mona Vale Beach Basin 1st Saturday 8 - 11am
Mona Vale Dunes 2nd Saturday+3rd Thursday 8:30 - 11:30am
Newport
Bungan Beach 4th Sunday 9 - 12noon
Crescent Reserve 3rd Sunday 9 - 12noon
North Newport Beach 4th Saturday 8:30 - 11:30am
Porter Reserve 2nd Saturday 8 - 11am
North Narrabeen
Irrawong Reserve 2nd Saturday 2 - 5pm
Palm Beach
North Palm Beach Dunes 3rd Saturday 9 - 12noon
Scotland Island
Catherine Park 2nd Sunday 10 - 12:30pm
Elizabeth Park 1st Saturday 9 - 12noon
Pathilda Reserve 3rd Saturday 9 - 12noon
Warriewood
Warriewood Wetlands 1st Sunday 8:30 - 11:30am
Whale Beach
Norma Park 1st Friday 9 - 12noon
Western Foreshores
Coopers Point, Elvina Bay 2nd Sunday 10 - 1pm
Rocky Point, Elvina Bay 1st Monday 9 - 12noon