March 21 - 27, 2021: Issue 488
2021 Budget Estimates inquiry brings up Mona Vale Hospital Emergency Department and the NSW Budget on Health of 30 Billion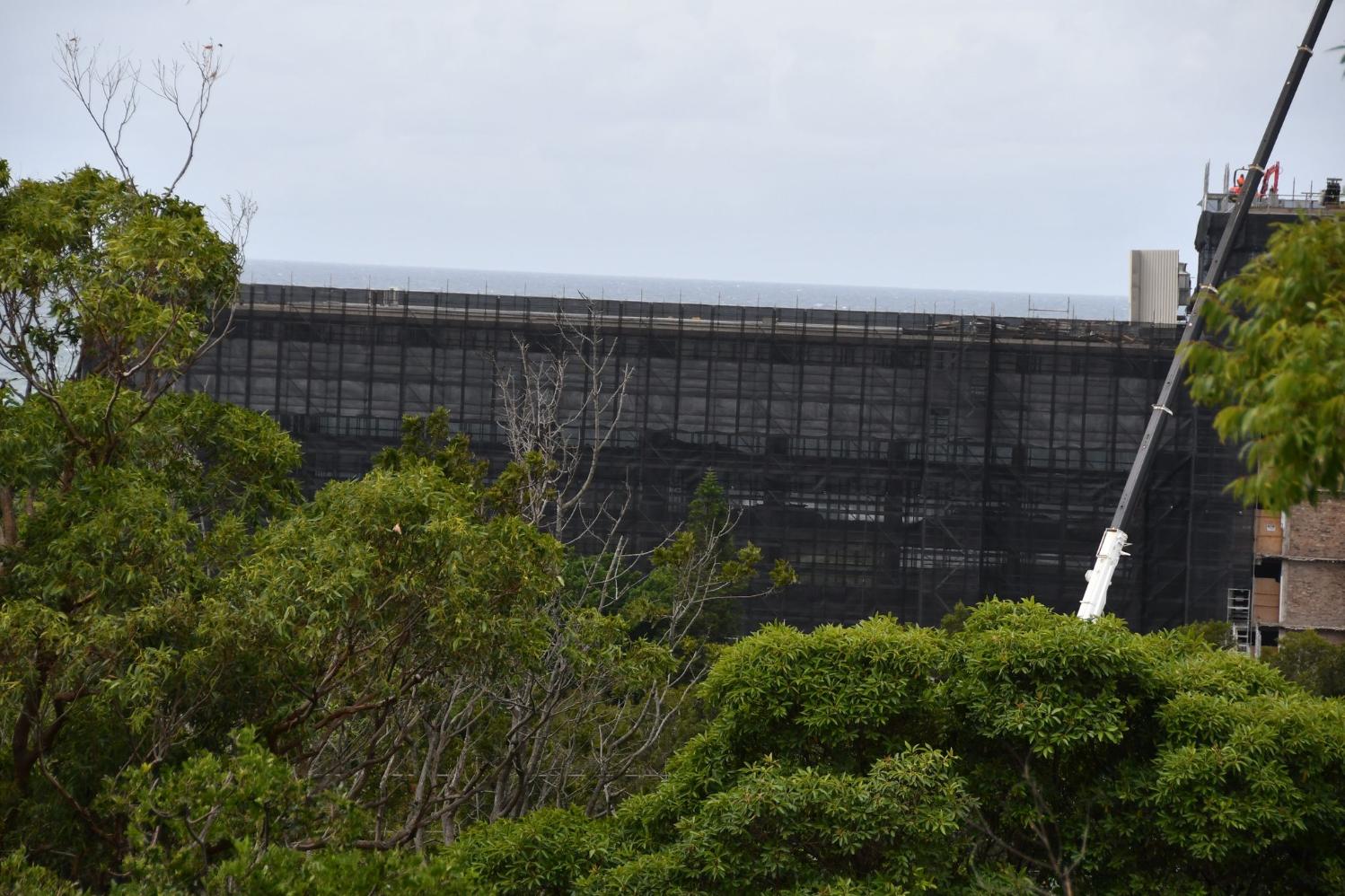 Mona Vale Hospital demolition continues - image taken March 17, 2021 - photo supplied.
Pittwater residents who have sent in photographs this week of the continuing demolition of the main building of Mona Vale Hospital, along with those lamenting the closure of the Wakehurst Parkway from mid-Thursday, March 18th, 2021 as the main access point, and still closed as we go to press, Sunday March 21st, may be interested that at the March 4, 2021 Health Portfolio Inquiry The Hon. Emma Hurst asked The Hon. Brad Hazzard, NSW Health Minister, ''You would be aware that at the Northern Beaches Hospital inquiry there was a lot of community support to upgrade Mona Vale Hospital to a level three emergency hospital. Is that something that is getting any further consideration?''

The Hon. Brad Hazzard, NSW Health Minister responded that ''There would be no more than a handful of people now who would still argue about that. There are always people who argue such cases, but they are marching with their feet in great numbers to the Northern Beaches Hospital.''
''The emergency department [ED] at Mona Vale will continue to operate. They can respond to the sorts of matters that are likely to occur on a Saturday or a Sunday, a boy or a girl falling over and breaking a bone and so on. They have access to CAT scans and so on, so they can do what is necessary. But as we hear regularly, people obviously prefer to go to big hospitals. We would all like to have one. I would love to have a level five or level six hospital on my street. That is what everybody wants, but it does not work that way.'' Mr. Hazzard explained
The Hon. Courtney Houssos asked ''Shouldn't all districts have access to adequate localised facilities though?''
The Hon. Mr. Hazzard responded that they do, but the issue is that with hospitals you need to have a network of hospitals.
The NSW Health minister went on to explain that particular hospitals have particular specialties. If you wanted to go for paediatric cardiac surgery, you would go to one of two hospitals. If you wanted to go for transplant surgery, depending on the organ, you would go to a particular hospital. If you had a young person with sarcoma, you would go to a particular hospital. That is just not the way the real world works. It is not even theoretical; it is pie in the sky.
The Hon. Courtney Houssos responded that the examples cited were specific one-off examples where you would certainly travel to receive the best possible health care. What she was referring to was ongoing treatment, particularly for chronic conditions, where residents are forced to travel on a regular basis to receive such treatment.
Mr. Hazzard explained that it is still a network and there is a limited amount of dollars that goes into it.
Mr Hazzard explained that roughly about a third of the State budget goes into Health in New South Wales.
''Compare us to places like Tasmania: Our budget is nearly $30 billion and theirs is $2 billion. You have to actually use a sensible balance between dollars, but also trying to make sure people have first-class care.'' the Health Minister stated.
Mr. Hazzard referred to Mona Vale Hospital again in this context, stating that there was a stage where they simply could not get an intensive care unit [ICU] specialist because there were only a couple of beds there.
''You need a core number of beds and a core number of services to attract certain specialties.'' Mr. Hazzard said
In March 2013 The Hon. Rob Stokes announced an 1.8 million dollar upgrade of the ED unit, which was duly opened in July 2014.
''The Short Stay Unit is designed to better accommodate patients that may need to be monitored in the emergency department for an extended period – but do not require admission into the hospital's general wards.'' The Member for Pittwater said.
The new 10-bed unit was adjacent to the emergency department and was designed to relieve pressure on the emergency department and reduce unnecessary admissions.
Mr. Hazzard is also correct about being unable to find staff for the MVH ICU, which was located on Level 3 of the hospital but did have, in fact, five beds in its ICU. It was located close to the operating theatre and the emergency department and had 2 RMO for weekdays and evenings and 1 ED Senior for nights.
The MVH ICU activity 2003/04: * total admissions (ICU+CCU) was 452
In the Final Committee Report of May 26th, 2005 in the Inquiry into Operation of Mona Vale Hospital it was stated that; '' Mona Vale Hospital operates at role delineation level 4. It is funded to provide five intensive care/coronary care beds, two of which are staffed to care for patients who need ventilation.''
The Committee was advised by numerous representatives from NSW Health and by other medical professionals of the increasing difficulty in maintaining smaller ICUs and as a corollary to that, the trend towards consolidating intensive care services.
The Chairman of the GMCT, Professor Kerry Goulston, told the Committee that the direction in which NSW Health was moving is in accord with reform and restructure that is occurring world-wide. In evidence Professor Goulston cited similar moves in Canada, Ireland and Scotland. Professor Goulston cited reports from these countries that argue that a redesign of the health system was required and this in turn required a change in attitude and expectations on the part of the community, government and health care workers.
On a basic level the thrust of that redesign was to consolidate acute services at larger sized hospitals. That meant that smaller metropolitan hospitals, where they continue to exist, would no longer attempt to provide as full a range of services as they have attempted to in the past.
At this stage the Committee noted that it did receive some submissions that questioned this underlying premise of NSW Health. Some of these submissions cited studies and trends that argue against acceptance of the premise for increased centralisation.
However, for practical purposes the debate on the consolidation of ICUs was to be considered separately from the overall debate on metropolitan hospitals, as the problems being faced by ICUs exist in their own right.
Judging by the vast number of people who have been sending in emails or passing commenting social forums the past few days it is still not just a 'handful of people' who want their hospital back. Thousands from Mona Vale to Collaroy and from Mona Vale to all points north wants their full Level 3 or 4 ED at the Mona Vale Hospital campus back.
This is compounded especially at present, and again and again, by the fact that helicopters cannot fly in storm events and access to a more than adequate facility along a road that can be safely travelled on is vital for saving lives.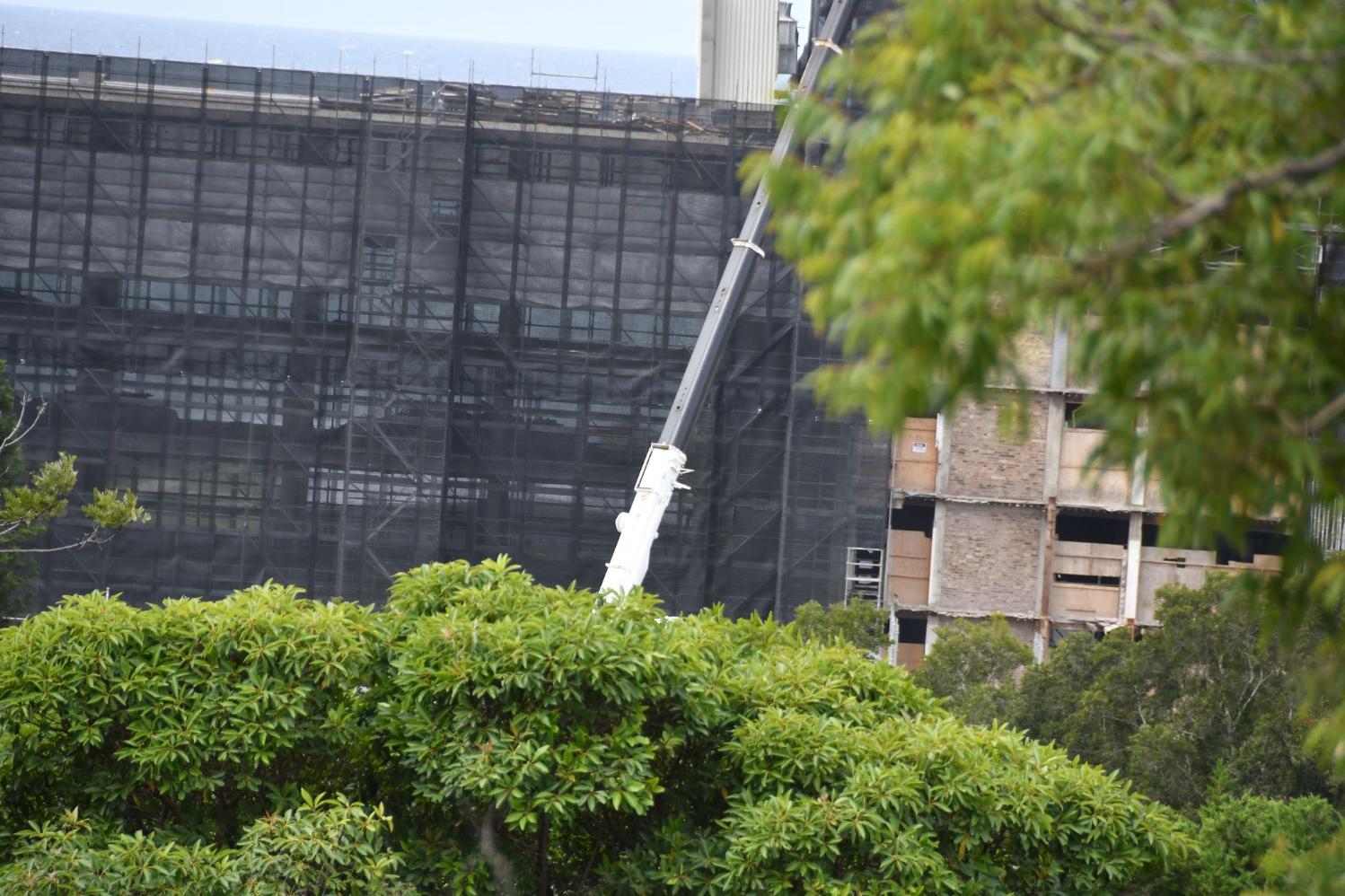 Mona Vale Hospital demolition continues - image taken March 17, 2021 - photos supplied.