August 5 - 11, 2018: Issue 370
Blackmores Announces Partnership with
Special Olympics Australia ahead of
Sydney Running Festival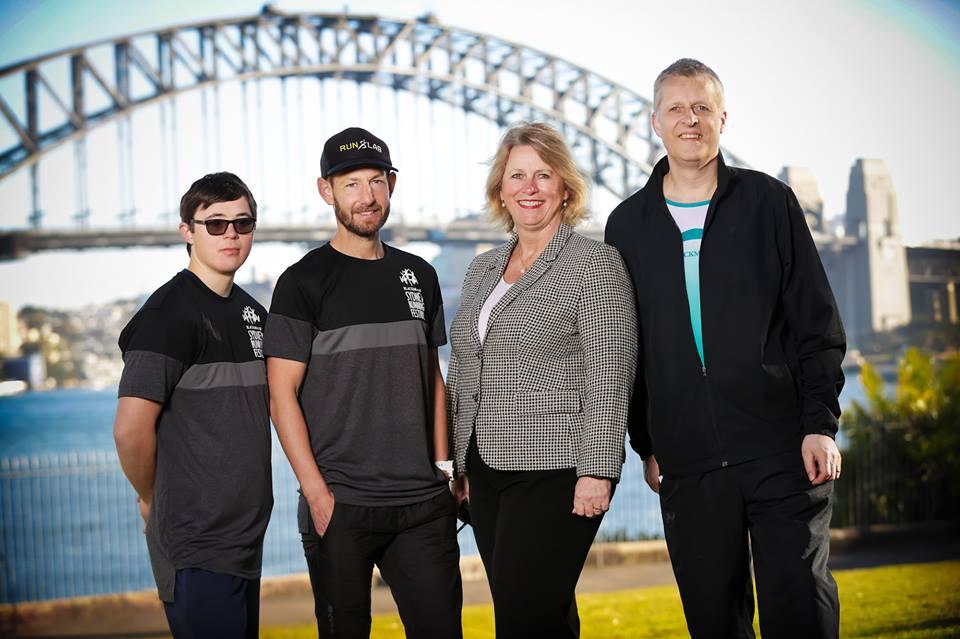 Chris Bunton Special Olympian Gold Medallist,
Vlad Shatrov, Blackmores Running Coach,
Corene Strauss, Special Olympics Australia CEO and Richard Henfrey Blackmores CEO
New faces join team Blackmores to help move the nation
August 1, 2018
Ahead of Sydney's most iconic race – the Blackmores Sydney Running Festival – Blackmores has today announced its partnership with Special Olympics Australia to celebrate and recognise all Australians, and inspire individuals from all walks of life to get active.
The partnership between Blackmores and Special Olympics Australia aims to celebrate diversity and inclusion, by introducing these inspirational athletes to the Blackmores trainer and influencer squad, to help break down stigma in today's society and to inspire all Australians to get on board.
The partnership highlights how many Australians overcome barriers that may be stopping them from exercising by encouraging everyone to move in some shape or form, even if it's just more regularly than normal.
"We are honoured to announce our partnership with Special Olympics Australia, ahead of the Blackmores Sydney Running Festival. Enriching the lives of Australians and helping to guide them on their wellbeing journey – no matter the obstacles they may face – is at the heart of Blackmores' philosophy," said Richard Henfrey, CEO, Blackmores.
"We feel passionately about the importance of diversity and inclusion and we believe there is a perfect fit with Special Olympics Australia, who are at the forefront of breaking down the stigma that still exists.
Like Blackmores, Special Olympics is also committed to encouraging Australians to get involved in sport and to highlight the importance of keeping active. So it's a perfect cause for us to champion together," said Henfrey.
Today, there are approximately 668,000 Australians living with intellectual disabilities and only 3,000 athletes are involved with Special Olympics Australia . More than half of those living with intellectual disabilities are high functioning individuals who are more than capable of success in sporting events and in the workplace.
With Blackmores sponsoring the Running Festival for 15 years, the event will see more than 33,000 entrants run among Sydney's most scenic landmarks and across the world famous Harbour Bridge, on Sunday 16 September 2018.
To prepare for the main event, Blackmores will be hosting several training days throughout August, which will be facilitated and led by Special Olympics Australia athletes. Special Olympics Australia members will also play a key role on the day of the event, hosting at the Blackmores Recovery Village, firing the start-line gun to kick-start one of the main races and leading the motivation groups there to encourage and support people completing the race.
In addition, Blackmores and the Special Olympic athletes will be hosting a dedicated awards ceremony following the race, recognising those who have overcome their own barriers in order to complete the run.
"Special Olympics Australia is helping to change the lives of Australians living with an intellectual disability. This year marks the 50th Anniversary of Special Olympics and through those years we have helped to ensure these individuals are not excluded from society.
Today's announcement of our partnership with Blackmores is helping to take this a step further – enabling our athletes, volunteers and coaches to be part of a city-wide event and move with the nation. The joy it brings to our participants is priceless, and we are delighted to be part of such a positive partnership," said Corene Strauss, Special Olympics Australia CEO.
The Blackmores Sydney Running Festival consists of four events:
Blackmores Family Fun Run/Walk (approx 3.5km)




Blackmores Bridge Run (10km)




Blackmores Half Marathon (21km)




Blackmores Sydney Marathon (42.2km)



Be sure to register for the run that's fun for everyone at www.sydneyrunningfestival.com.au
The Special Olympics Australia Blackmores Sydney Running Festival webpage - register or donate
The Blackmores Sydney Running Festival taking place on Sunday 16 September 2018.
Further this Issue: Special Olympics Celebrates 50th Anniversary As Team Australia 2019 Gears Up For Summer Special Olympics
We Are Blackmores
Published on 15 May 2018
Founded in 1932, Blackmores is not only Australia's leading natural health company but also in multiple countries across Asia and around the world.
Take a journey through this video to witness how Blackmores' commitment to develop innovative natural health products and services of the highest quality has became today.