August 6 - 12, 2017: Issue 324
Bilgola SLSC 68th Annual General Meeting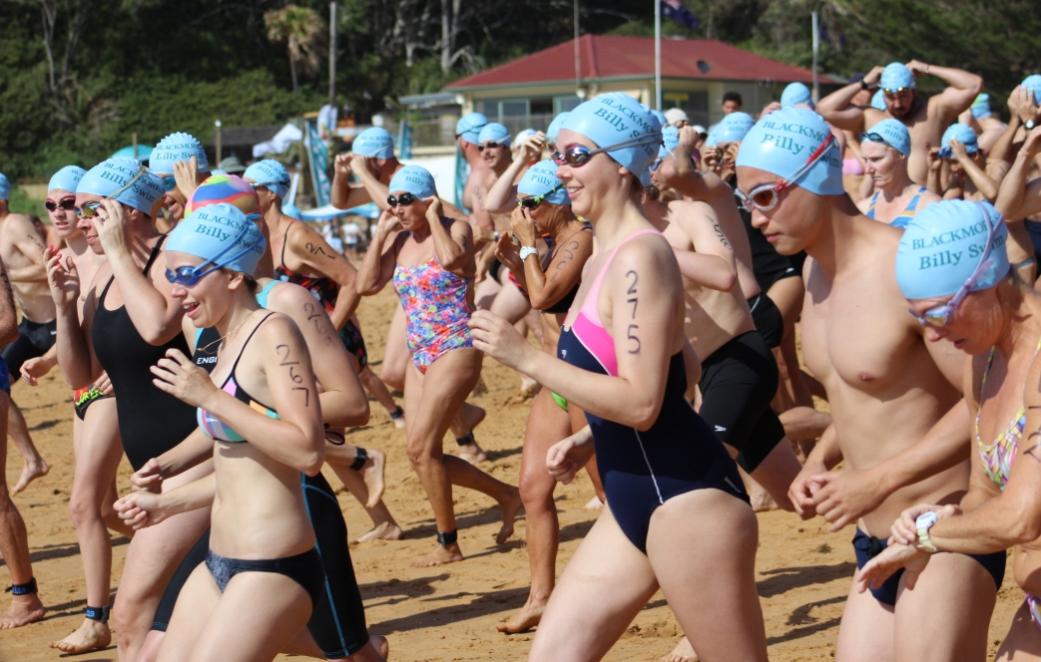 Bilgola SLSC 68th Annual General Meeting
Bilgola SLSC held their 68th AGM on Sunday July 30th. The AGM was attended by Jason Falinski, Federal member for Mackellar, Rob Stokes, NSW Member for Pittwater, Kylie Ferguson, representing Northern Beaches Council and Doug Menzies, President Sydney Northern Beaches SLS (SNB SLS). Also attending were Bilgola Life Members; Graham Foran, Bob Machar, Dennis O'Toole, Tony Bland, Robert Hawkins and Distinguished Service member Richard Crayford.
Incoming President for the fifth year, Romilly Madew, opened the AGM focussing on volunteerism at the club
"The many hours members volunteered to ensure no lives were lost, that we are in good financial standing and our membership numbers are sound. A number of events and initiatives stand out as examples of this.
This year we received an award and cheque from SNB SLS Branch for our patrol assessment as we had received a high level of marks through our patrol audits – this is an acknowledgement of our Club Captain Pete Fenley and Patrol Captains.
We now have 9 trainers – resulting in nearly 90 people being trained across a number of awards throughout the season. Don't underestimate the hours our trainers spent taught. This is combined with our 5 Assessors – who support our trainers. As well as the many people who volunteered as Water Safety when it came assessment time.
We also held a number of events some sad and some happy that illustrated true club spirit and that sense of volunteerism at its heart
• The Anthony Whittet Search
• The Richard "Mr Bean" Crayfourd Benefit
• The fundraising by the morning swimmers and Bilgola Community for the Public Defibrillator
• The Sippers and activity around the club, and
• The energising of the Nippers program
Bilgola is a great club because its members are at its heart of what makes it great - Sunday mornings here - when there are hundreds of nippers running around, patrol is setting up, SRC, IRB and Bronze training is on and John Broggers has the BBQ humming - is Bilgola. That's hundreds of hours of volunteerism right there and why the committee have much to be proud of for another great year
Finally, I would like to acknowledge.
Graham Foran who is stepping down as both Boat Carnival Coordinator and Public Officer. His ongoing support and advice is invaluable and his coordination of the Boat Carnival as well as the Swim previously has ensured our events continue to be great.
To our local members, Jason Falinski, Rob Stokes and Kylie Ferguson – thank you for your continued support and enthusiasm for Life Saving. Its so important for our Clubs to have your support.
To John Brogden – who even though it had been a really tough year for you – you still turned up to man the BBQ and support the club.
To those committee members not standing this year – thank you for your time and energy – Rowan Jacob and Hayley Beckerleg.
I want to also acknowledge the support of Blackmores once again this year and all our other sponsors."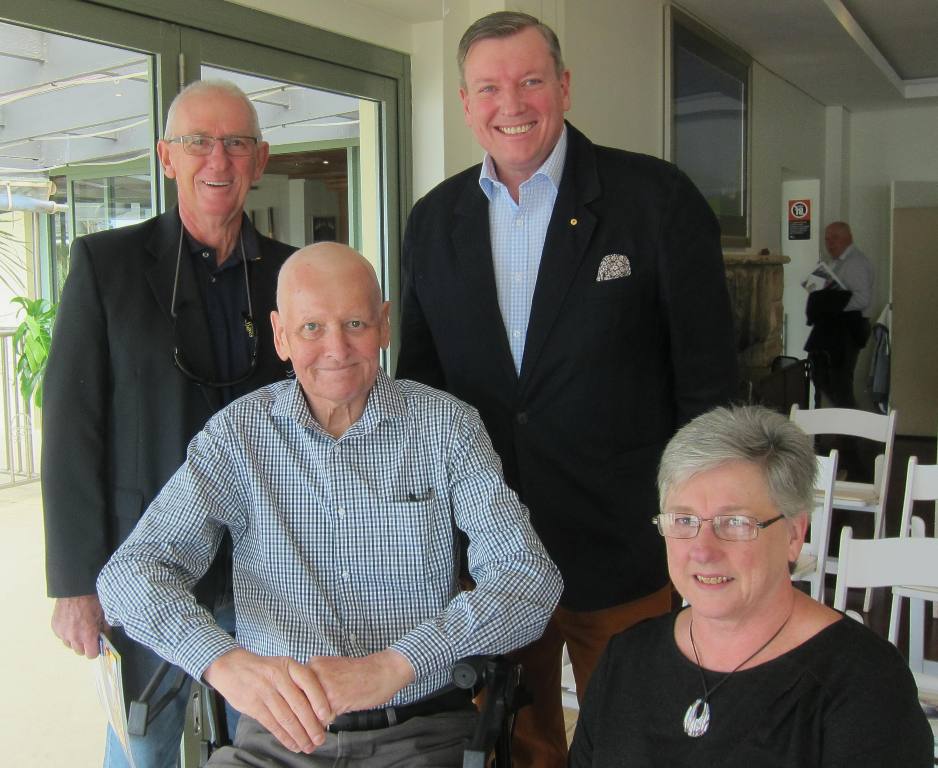 Seated Distinguished Service Member Richard Crayfourd, behind him Life member Bob Machar; Patron John Brogden and Jenny Crayfourd

Comments on the Annual Report
Jason Falinski
Jason thanked the committee, life members and politicians. Acknowledged level of involvement – reputation and activity in the club. Mr. Falinski also recognised the SLS movement in saving lives.
"There is a great spirit in the club and strong reputation. Thanks to Romilly and the committee for all the hard work." Mr. Falinski said.
Rob Stokes
" It's a pleasure to be here again and thanks for the service you provide to the community, the awards and countless volunteer hours. Surf Life Saving is a community activity – an icon of the Northern Beaches and we appreciate you keeping the beaches safe. SLSC is a strong part of the culture of Australia. "
Kylie Ferguson
"Volunteerism is the basis of Northern Beaches and Pittwater does exceeding well. Thanks, you to all life savers and committee for building community, faith in swimmers, nippers and training. Keep it up and support. "
Doug Menzies
"Congratulations to Romilly and committee. Financially and membership numbers sound. Keep beach safe and on behalf of the community thanks for the safe environment. Thanks for all the training and work that has gone in."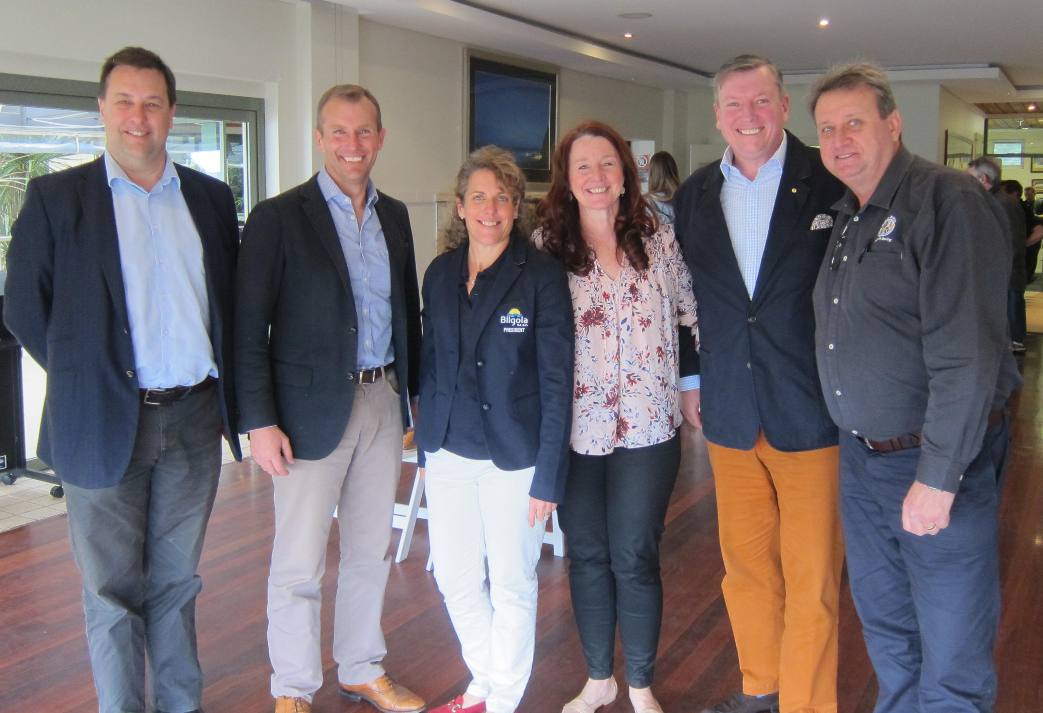 Federal Member for Mackellar Jason Falinski; Rob Stokes; Incoming President Romilly Madew; Northern Beaches Council Representative Kylie Ferguson; John Brogden; Doug Menzies

Incoming Committee for 2017 / 18
Club President
Romilly Madew
Club Captain
Peter Fenley
VP Membership
Peter Fenley
Hon Treasurer
Stephen Thatcher
Hon Secretary
Claire Reading
Committee Person - Media Secretary
Kath McKenzie
Committee Person – Social and Events
David Madew
Chairman – Junior Activities
Richard Hardwick
Sponsorship/Grants Secretary
Ray Trevisan
Membership Secretary
Rob Farr
Chief Training Instructor
James Campbell
Boat Captain
Mark Fitzgerald
IRB Captain
Piet Poelmann
Competition Secretary
Norm Pounder
Cadets Captain
Rob Chant
Board and Ski Captain
Kai Schaefer
Incoming Committee, Life Members and VIPs

Romilly Madew
President
Bilgola Surf Life Saving Club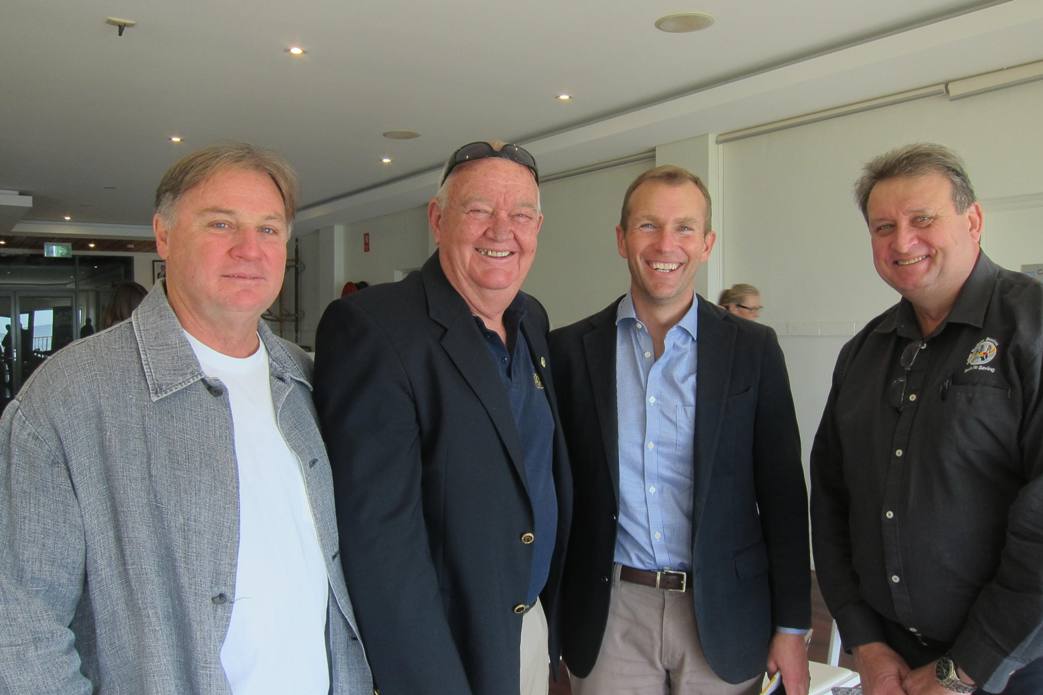 Mark Fitzgerald – Boat Captain; Graham Foran Life Member; Rob Stokes, NSW Member for Pittwater; Doug Menzies, President Sydney North Beach SLS Branch