October 15 - 21, 2023: Issue 601
Bayview's John Forbes to be Inducted into NSW Hall of Champions - Layne Beachley to be elevated to NSW Sport Legend status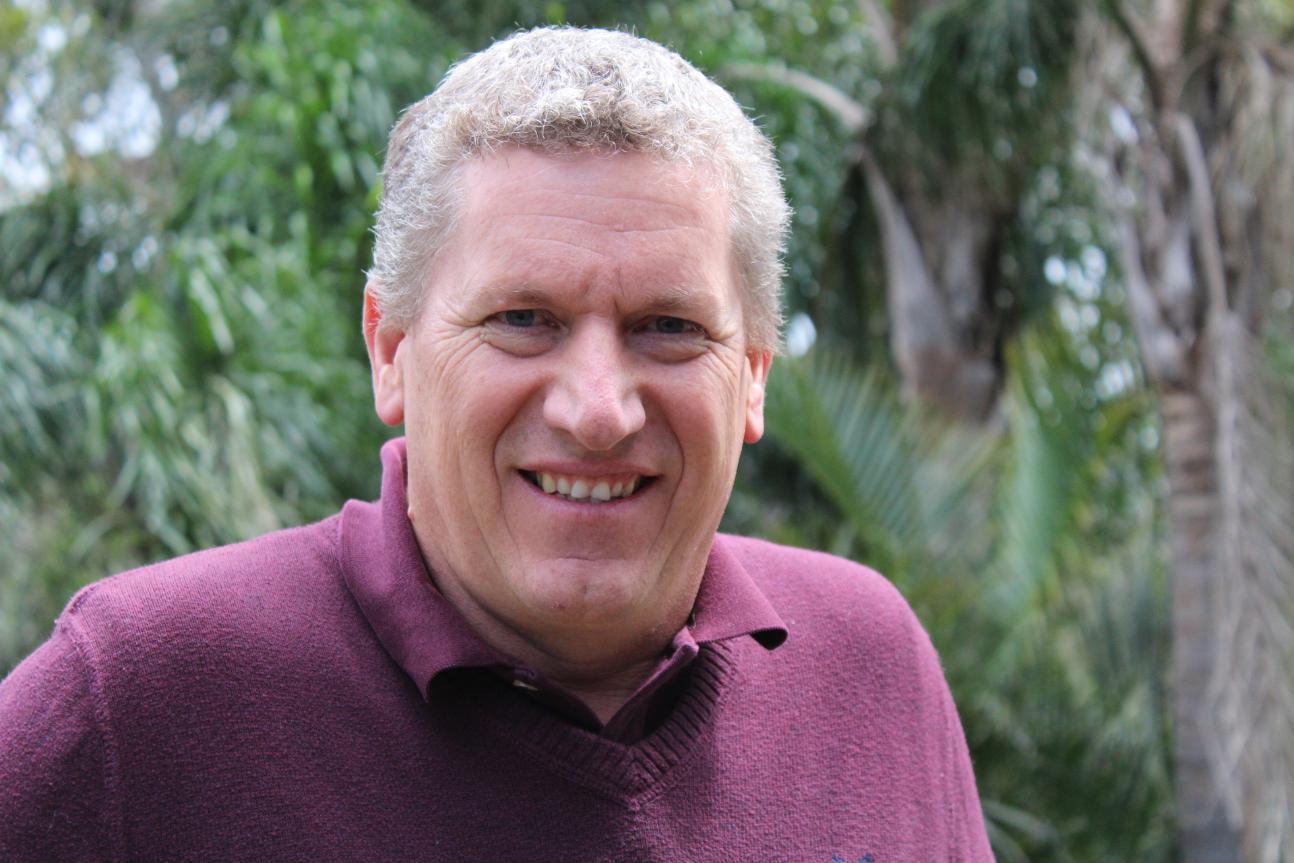 Photo: A J Guesdon/Pittwater Online News
Palm Beach Sailing Club's and past Olympian John Forbes will be inducted into the NSW Sport NSW Hall of Champions next month. The announcement, made on October 12, also includes the news that another local champion athlete, seven-time world surfing champion, Layne Beachley, AO, will be officially recognised as a Legend of NSW Sport at the prestigious rebel NSW Champions of Sport Ceremony at International Convention Centre, Darling Harbour, on Monday, November 20.
John Forbes was introduced to catamaran sailing on an international level at the age of 12. He and his father Bob went to the USA to compete in the Nacra 5.2 North American Championships in 1982, where they were placed fourth. The following year, John and Bob attended the inaugural Nacra 5.2 World Championship, where they came second. John then travelled to Monterey Bay with fellow Australian and PBSC member David Renouf where they finished 4th place in the Nacra 5.8 North American Championship.
After this John took over the helm of various types of catamarans and in 1985 he won Australian Combined High Schools Championship outright together with his brother Rod on a Nacra 5.2 whilst winning a couple of the races in the series on handicap/yardstick as well outright. With Rod as his crew, John also came 3rd in the 1985 Nacra NSW State Championship, 1st in the 1986 Nacra NSW State Championship, 2nd in the Prindle 18 National Championship, and 4th in the Nacra Australian Championship.
John's introduction to the International Tornado class was at the Australian Championship 1986/87 in Perth, where, while only 16, he helmed his first Tornado catamaran and placed 10th amongst a star-studded fleet including Multi Olympic Gold Medallist Poul Elvstrom. His youthful success and versatility, together with his accumulated competitive experience on different sized catamarans, resulted in him being approached by 1984 Olympic Bronze Medallist Chris Cairns, to sail with him. Together, they won the Kiel Week Regatta in 1987 followed by a second place in the Tornado class World Championship of 1987.
In 1989, John teamed up with renowned Hobie sailor and fellow PBSC member Rod Waterhouse to win the Australian Tornado Championship with a perfect score, winning all 8 heats. Rod's inability to travel overseas in 1989 led John to join up with longtime sailing rival and fellow Pittwater sailor Mitch Booth. Together they won the 1989 World Championship (Houston, Texas) by an astounding 36 points ahead of Giorgio Zuccoli from Italy. They also won the Australian Tornado Championships in 1990 and 1991.
Mitch and John's credits also include winning the Tornado Australian Championships in 1992, 1993 and 1994 and in 1992 they won their second Tornado World Championship (Perth, Australia).
Gold and Silver medals were also won in the Barcelona Pre-Olympic Games in 1990 and 1991 respectively, and the pair were rewarded when they won a bronze medal at the 1992 Barcelona Olympic Games. As a result, they were jointly awarded the prestigious 'New South Wales Yachtsman of the Year' trophy in November 1991 and again in 1992. As a final toast, they were again jointly honoured with the distinguished award of Ampol Australian Yachtsman of the Year in 1992.
A twelve-year relationship with the Tornado class also saw John give back an enormous amount of personal time and effort to both the Australian International Tornado Association (AITA) and the International Tornado Association (ITA). He was elected President of the AITA in 1994 taking over the reins from Dr Peter Blaxland who had been President for the past 20 years. John's significant contributions to the class both nationally and internationally led him to be re-elected again in 1996. At the ITA AGM in Canada in August 1995, John was also elected as President of the ITA in charge of International and Olympic affairs and was also responsible for the election of the new younger and proactive Technical Committee of the ITA.
January 1995 saw a major change to John's Olympic Tornado Campaign. John teamed up with his main competitor and long-time catamaran sailor Darren Bundock who had impressed Forbes during his 1992 Olympic Games Campaign. Together they established a successful two-boat training campaign as part of their lead-up to the 1996 Selection Regattas.
Their successes stream-rolled by winning both the 'Sail Sydney Regatta' and the NSW state titles. An outstanding result at the Pre-Olympic Regatta in Atlanta saw the pair place 4th. One week later, they followed up at the Worlds in Kingston in 1995, Canada. January 1996 saw Forbes and Bundock win the Australian Championship by a clear 10 points from a star-studded International fleet in preparation for the 1996 World Championships. At the 1996 World Championship (Mooloolaba, Australia), Forbes and Bundock finished third overall.
With the Olympic Selections up for grabs these two sailors believed they had proven beyond doubt that they were at the elite level required to bring home a Gold Medal from Atlanta. However, as a result of the Australian Yachting Federation changing the AOC endorsed Olympic Selection Criteria after the first of the two Olympic Selection Regattas had been completed, John and Darren were denied from selection to the Australian Olympic Team and forced to set their sights on Sydney 2000. Determined by the disappointment of denial for Olympic Selection, John and Darren kept the momentum of their Olympic campaign with training partner Andrew Macpherson.
The pair dominated the Australian Tornado Regatta circuit and won the 1996 NSW and QLD State Championships.
1997 saw John and Darren top the Australian Yachting circuit by defending their National title crown in Perth, winning the International 'Sail Melbourne, Go for Gold' regatta and placing second in the 'Sail Sydney' regatta. John and Darren placed best Australian in both the 1997 NSW State Titles (3rd overall) and the Australian International Regatta, Sydney (2nd overall), a 5th place (3rd Nation) at the 1997 World Championship in Bermuda and then topped off the year by winning the 1997 Sydney International Regatta. Their 1998 campaigns started off with John and Darren winning their third Australian Championship in a row. In May and June they went off to Europe to place third at both the European Championships in Greece and the Kiel Week event in Germany as well as winning the Danish Spring Cup and placing the best Australian in the Dutch Spa Regatta. In September, John and Darren won GOLD at the Sydney Harbour Regatta, organised by SOCOG as the first ever Sydney 2000 Olympic Test event.
In November the same year, John and Darren achieved their greatest success to date by winning both the South American Championship and the 1998 World Championship (Buzios, Brazil). They then went on to win the World Championship by 18 points from long-time training partners Roland Gaebler and Rene Schwall (Germany). This win made John the first ever Tornado sailor to win three world championships. Since 1967, there were eight sailors who had previously won two world championships; 31 years after the inaugural event, Forbes became the first person to win three times.
John and Darren started off the year 1999 the way they completed 1998 by winning Sail Melbourne. February saw the pair cross the Tasman to dominate the 'Sail Auckland' regatta. By the end of 1999, they had finished a four-month European campaign and captured the Number 1 spot on the prestigious 'ISAF O'Neill' World Rankings after winning the 'Princess Sofia Trophy' (Spain), the European Championship (Spain), 'Kiel Week' (Germany) and placing 3rd in Hyères and 4th at the World Championships in Copenhagen, Denmark. By the end of January 2000 they were selected into the Olympic Team to represent Australia in their hometown Sydney where they won the silver medal.
Their achievements after Sydney 2000 continued with Bundock and Forbes clean streaking the Tornado regatta program in 2001 by winning the World Championship in Richards Bay, South Africa in February and their second European Championship in Silvaplana, Switzerland in August. They also won the 2001/02 Australian Championship for the fourth time together (Johns' 10th time) and the 2002 NSW State Titles.
After three Olympic Games and 18 years at World and Olympic level sailing, John announced his retirement from the sport due to family commitments with his wife Caroline and two daughters Teigan and Bronte, although he still sails on Pittwater today.

Much-loved local Layne Beachley AO, unquestionably one of the greatest female surfers in the history of the sport, becomes the 24th NSW athlete and the first surfer to be elevated to NSW Legend Status.
Layne is the 10th female athlete to be elevated to NSW Legend Status joining the likes of Evonne Goolagong-Cawley, Marjorie Jackson-Nelson, Shane Gould, Louise Sauvage, Anne Sargeant, Heather McKay, Margaret Court, Betty Cuthbert, and Dawn Fraser.
Beachley is the first woman to win seven World Championships triumphing in 1998, 1999, 2000, 2001, 2002, 2003, and 2006. She is the only surfer, male or female, to win six consecutive world titles. Beachley also won 29 ASP World Championship events.
In 2018, Beachley won an eighth world title, becoming the first female winner of the WSL World Masters Championship.
Layne has been inducted into the US and Australian Surfing Halls of Fame and the Sport Australia Hall of Fame. She was five times Australian Surfing Life Magazine's Surfer of the Year, three times NSW Sportsperson of the Year and won the coveted ESPN Surfer of the Year in 2001. She was 2003 Australian Female Athlete of the Year.
Besides her prowess in the surf, Beachley spent decades breaking down surfing barriers advocating for equality in and out of the water and funded the dreams of over 500 young girls and women to achieve their potential through her Aim for the Stars Foundation.
A champion for mental wellness, passionate environmental campaigner, Chair of Surfing Australia, plus 15 years on the Association of Surfing Professionals Board, and with half of all enrolments at Learn-to-Surf being women, Layne Beachley has had an enduring impact on the sport.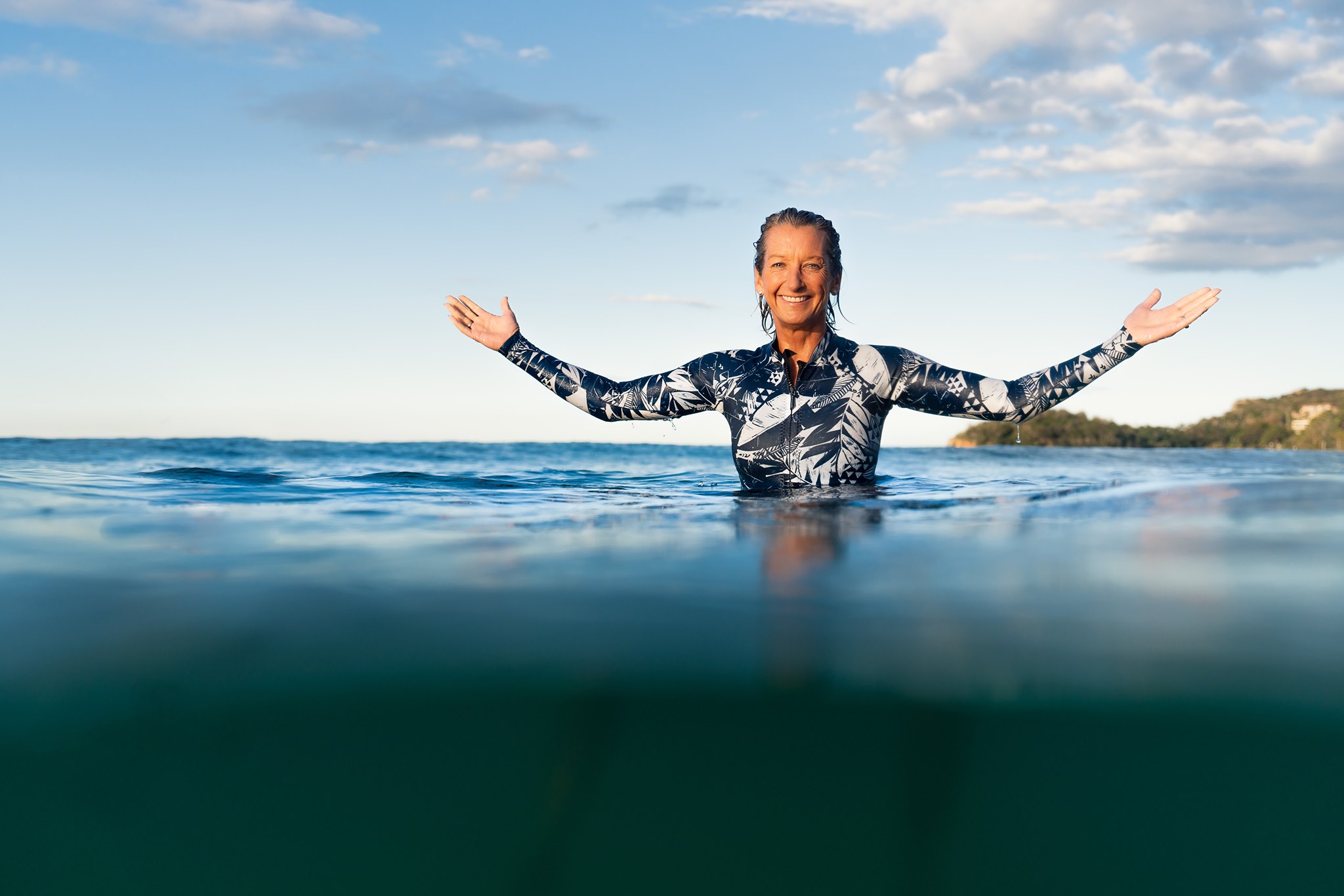 Layne - from laynebeachley.com

The Awards ceremony will also see five NSW sports greats inducted into the NSW Hall of Champions. They are the aforementioned John Forbes (Yachting), along with Heather Garriock (Football), Mathew Helm (Diving), Brett Lee (Cricket) and David Palmer, OAM (Squash).
NSW Hall of Champions Committee Chair, Alan Whelpton AO, said the elevation of Beachley to Legend status and the accomplishments of the five inductees during their distinguished careers earned them worthy selection.
"Layne enjoyed a career which set the benchmark for other surfers to follow, and she continues to be an inspirational voice today," said Whelpton.
"The five inductees John Forbes, Heather Garriock, Mathew Helm, Brett Lee, and David Palmer are recognised for their outstanding sports careers which saw them reach the pinnacle of their chosen sport. They represented their country, state, sport, and themselves with distinction and inspired a new generation of athletes to follow in their footsteps."
Sport NSW Chief Executive, Stuart Hodge, paid tribute to Beachley and to the five new inductees.
"Layne has been a champion for surfing in and out of the water. Her elevation to NSW Hall of Champions Legend status is a magnificent acknowledgement of her immense contribution to surfing, and to sport more broadly," said Hodge.
"We also welcome John, Heather, Mathew, Brett, and David into the Hall of Champions. They join other NSW sports greats who have served NSW and Australian sport with honour and distinction," added Hodge.
The gala Ceremony dinner will also celebrate the achievements of NSW athletes, coaches, administrators, and organisations across 13 Award-winning categories including Athlete of the Year and Athlete of the Year with a Disability.
The five new NSW Hall of Champions are:
John Forbes - Yachting
Forbes made history when he became the first Tornado catamaran sailor ever to win three World Championships. He went on to better that by completing his career with a total of seven catamaran World Championship wins.
A four-time Australian Sailor of the Year, and a veteran of three Olympic Games, Forbes won a bronze at the 1992 Barcelona Olympic Games with Mitch Booth. In 2000, they won silver at the 2000 Sydney Olympic Games.
Forbes won four European Championships, and 10 Australian Championships. More in his Profile, which runs again this Issue as a Celebration.
Nowadays he sails on Pittwater with his daughter Bronte as a member of the Palm Beach Sailing Club and competes in local regattas hosted by sister Pittwater sailing clubs. Over the October 2023 John and Bronte won Hobie 18 class of the Pittwater Catamaran Regatta 2023 and Goodall Design Viper Single hander Australian Titles, hosted by the Royal Prince Alfred Yacht Club and run on Pittwater.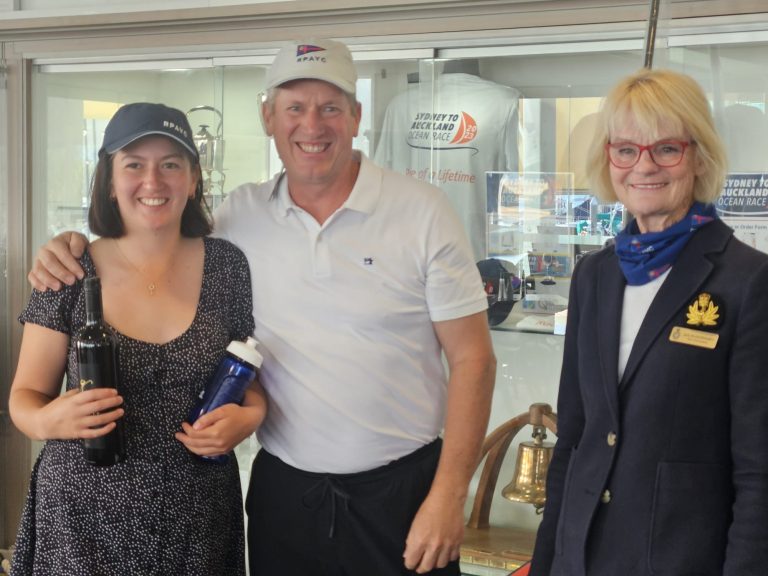 Pittwater Catamaran Regatta 2023, 1st H18 - John and Bronte Forbes. Photo: RPAYC

Heather Garriock - Football
With 130 matches for the Matildas, Garriock is Australia's fourth highest capped international football player.
In a career spanning 1999 to 2014, Garriock played in three FIFA Women's World Cups (2003, 2007 and 2011), two Olympic Games (2000 and 2004) and top-tier club football in Europe, America, and Australia. Her 2007 World Cup header goal was voted one of the top ten goals of the tournament.
She was awarded the Julie Dolan Medal in 2003 and inducted into the Football Australia Hall of Fame in 2022. Garriock has been a major advocate for rights and protections of players including maternity rights and equal pay.
Today, Garriock is a football analyst and commentator and Chief Executive Officer for Australian Taekwondo.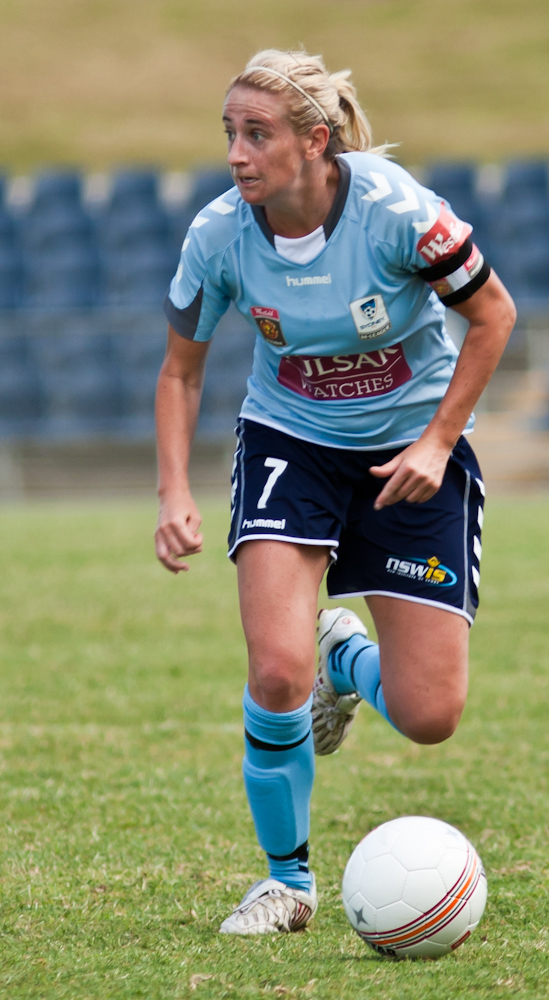 Heather Garriock - photo supplied
Mathew Helm – Diving
One of Australia's most decorated divers, Helm has won medals at Olympic and Commonwealth Games, World Championships, Grand Prix, and World Cups.
A three-time Olympian, Helm first competed at Sydney 2000, but it was the 2004 Athens Games that placed him in the history books winning silver in the 10m platform - the first medal by an individual male Australian diver since Dick Eve's gold medal in Paris in 1924. Helm also won bronze in the synchronised platform with diving partner Robert Newbery at the Athens Olympics.
Helm competed at the 2002 Manchester and 2006 Melbourne Commonwealth Games, winning gold medals in the 10m platform and synchronised diving with Newbery in 2006. He has won a gold, one silver and a bronze medal at World Championships, eight Grand Prix golds, and two silver and a bronze at World Cups.
Helm is currently National Coach with Diving Australia.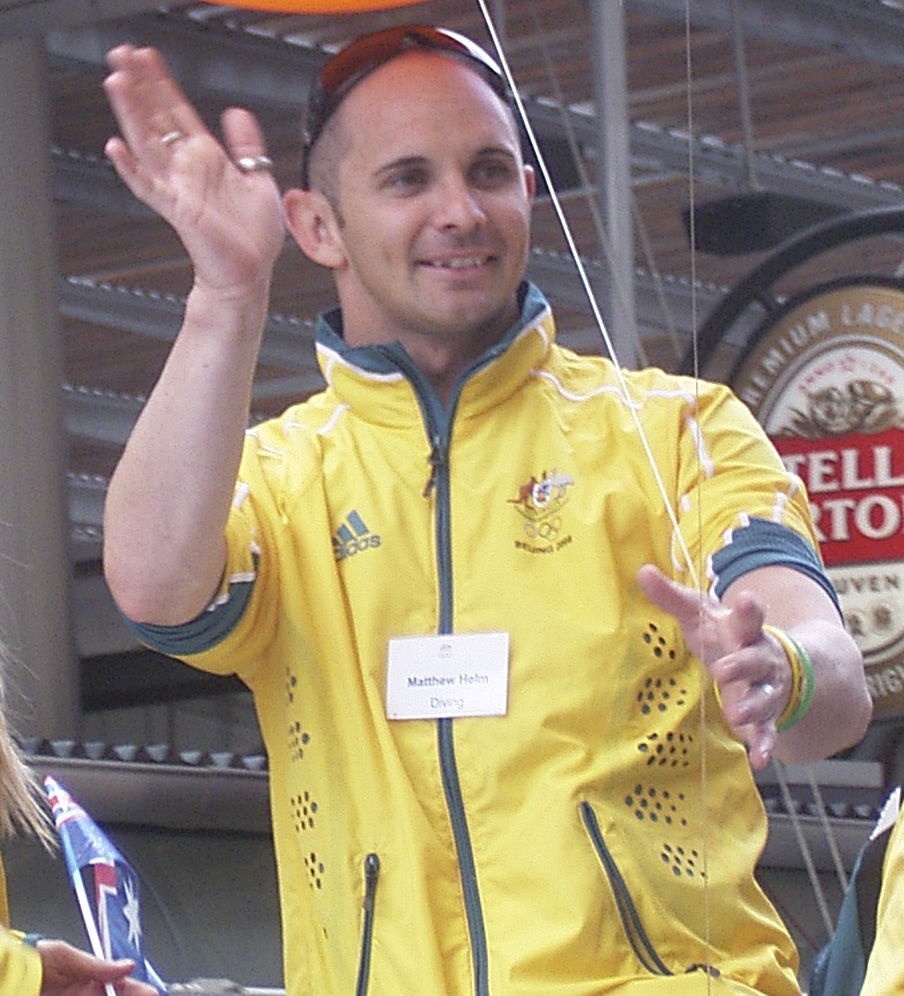 Mathew Helm - photo supplied

Brett Lee – Cricket
Bowling at more than 150 kilometres per hour, Lee was one of the most exciting players to represent Australia during the halcyon days of the 2000s.
Lee played 76 Tests capturing 310 wickets, he claimed 380 wickets in 221 One Day Internationals and 28 wickets in 25 T20 internationals. He is the second fastest Australian ODI player to take 100 wickets (after Mitchell Starc).
Lee made history by claiming the first T20 hat-trick in 2007 against Bangladesh at the inaugural ICC World Twenty20. He was also the first Australian bowler to take a hat-trick at a Cricket World Cup match against Kenya in 2003.
He is the founder of his own Foundation, 'Mewsic' which provides music therapy to children suffering from cancer.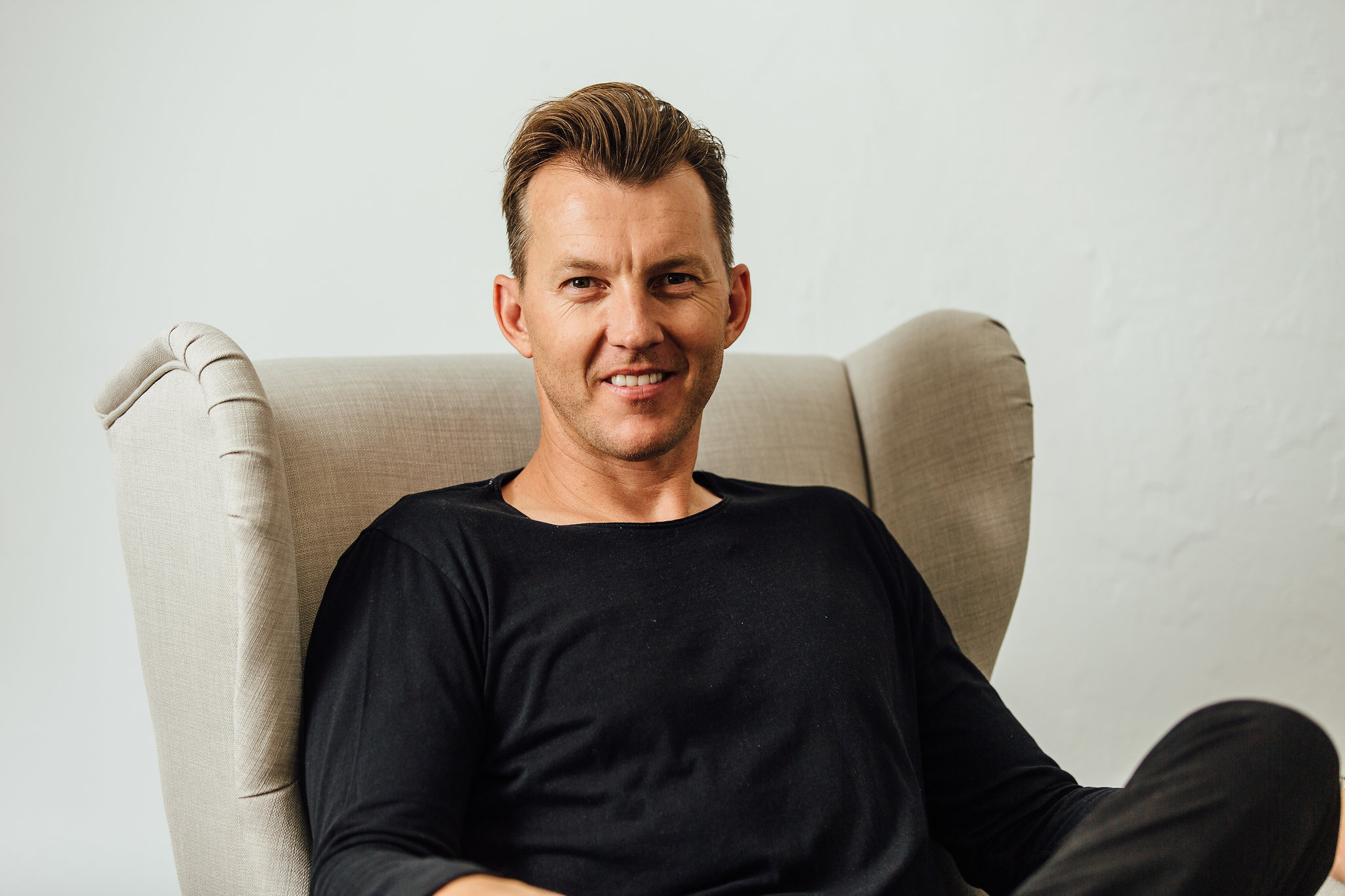 Brett Lee - photo supplied
David Palmer OAM – Squash
Palmer won a record 27 Professional Squash Association (PSA) tournaments, including two World Championships, four British Opens and reached number one world ranking twice. He was in the top ten of the PSA for 10 consecutive years from 2000 to 2010.
Palmer is the most successful Commonwealth Games squash athlete of all time, competing at six Games from 1998 to 2018, winning three gold, two silver and four bronze medals across singles and doubles. He is currently Head Coach of Squash at Cornell University in New York.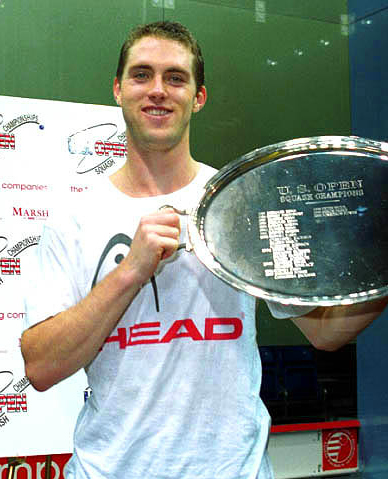 David Palmer OAM - photo supplied
The NSW Hall of Champions is located at Quaycentre at Sydney Olympic Park.
For tickets to the prestigious Ceremony, go to www.sportnsw.com.au/events/203973
Sport NSW is the peak body for sport in New South Wales. It operates as an independent not-for-profit organisation representing the sports industry. Sport NSW was established in 1991 to provide a collective voice for sport to enhance its capacity to provide access to and deliver quality experiences for participants and volunteers.
Sport NSW's strategy is built on three (3) pillars, namely:
Advocacy
Recognition & Networking
Sport Development and Collaboration
Advocacy
Sport NSW represents more than 80 State Sporting Organisations, as well as Disability State Sporting Organisations, Local Councils, sports industry bodies, community clubs and sports businesses. We advocate the case for sport to all levels of government and other agencies on behalf of the entire sport sector in NSW.
Recognition & Networking
The sporting community in NSW is brought together by Sport NSW to celebrate the achievements of athletes. Officials, coaches, administrators and volunteers. Sport NSW present the NSW Champions of Sport Ceremony, incorporating both the annual NSW Sports Awards and NSW Hall of Champions Induction, as well as the Community Sports Awards and other networking opportunities.
Sport Development and Collaboration
A key plank of Sport NSW's strategy is to work with members to build and share knowledge through education, training and the showcase of industry best practice.