October 17 - 23, 2021: Issue 514
Founders of Indigenous design studio Balarinji honoured with 2021 Australian Design Prize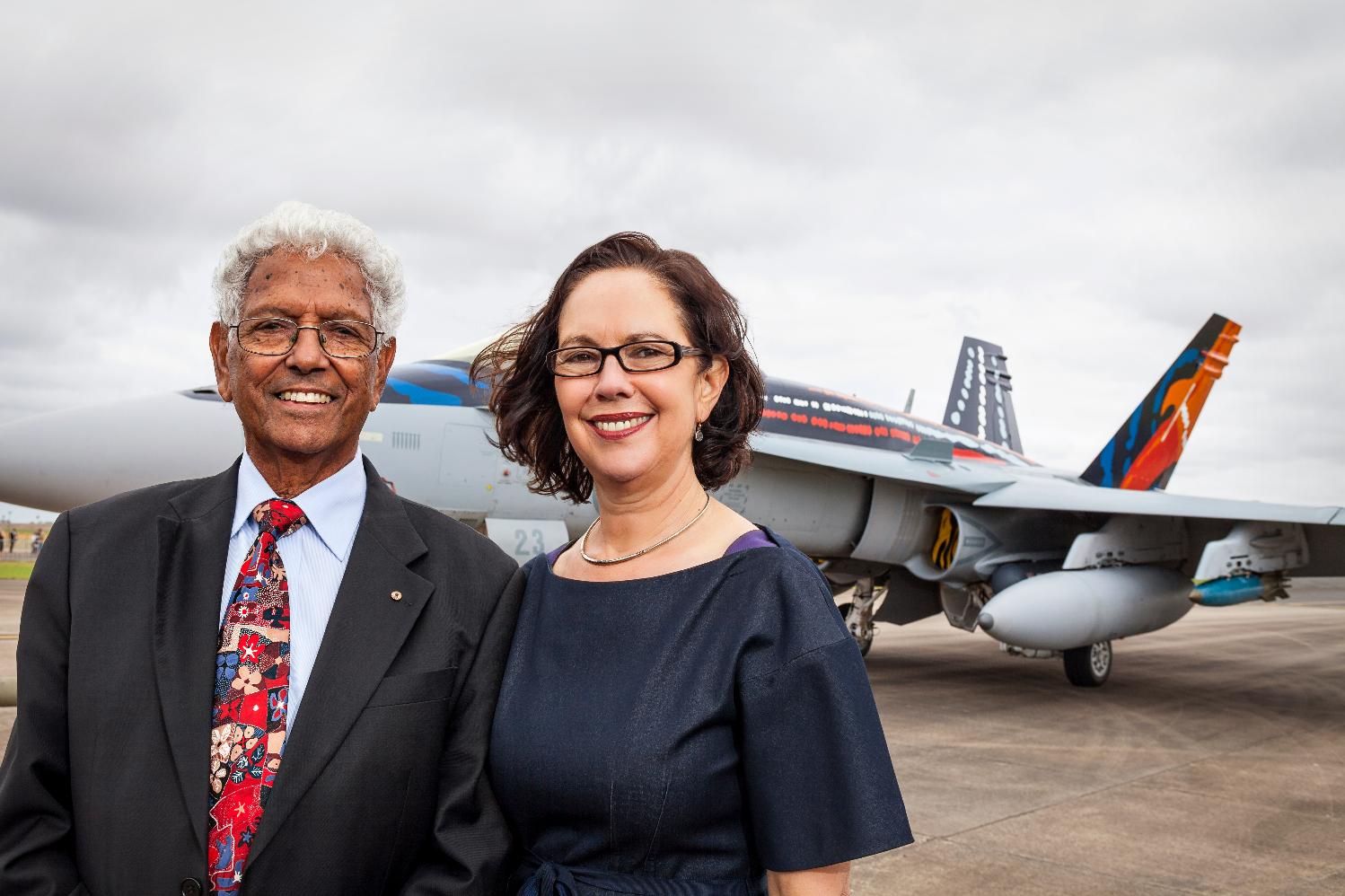 Indigenous design trailblazers, Ros Moriarty and Yanyuwa man John Moriarty AM, founders of Indigenous design studio Balarinji, have been honoured with the prestigious Australian Design Prize by Good Design Australia for their contribution to Australian design.
The Australian Design Prize recognises designers who are making or have made a significant impact in Australian design over the course of their career.
CEO of Good Design Australia, Dr Brandon Gien, says, "Ros and John are national design treasures and I am deeply honoured that we are able to recognise their life's work with the Australian Design Prize. It was a highlight of my career to share this news with them. Looking at their vast body of work over the years makes me even more proud to call myself an Australian designer."
Founded in 1983, Balarinji's contribution to design by communicating Australia's Indigenous narrative has been profound. From the Balarinji-Qantas Flying Art Aircraft collection spanning three decades to cultural design principles work transforming major infrastructure projects nationally, Balarinji has honoured culture, community and Country with its award-winning design products, projects and campaigns.
Balarinji Co-Founder and Chair, John Moriarty, said, "We are immensely honoured. We could never have imagined when we started out nearly 40 years ago, that our desire to celebrate our children's belonging to my Yanyuwa people as well as to mainstream contemporary Australia, would grow to resonate so strongly as a contribution to our nation's design identity."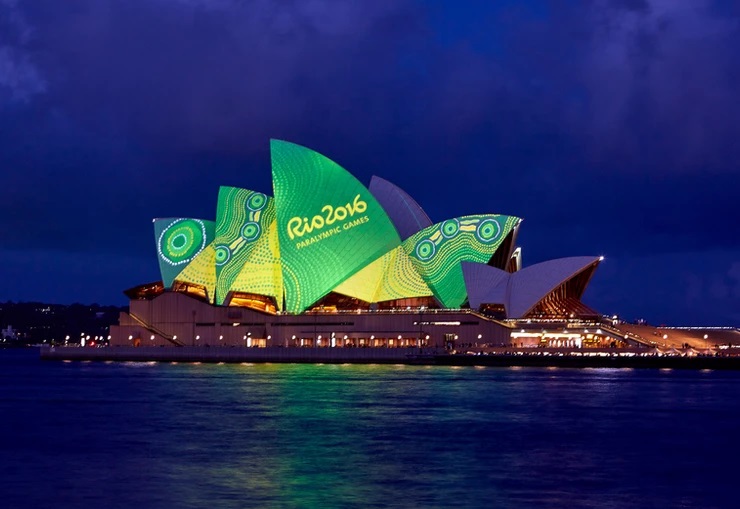 2016 Rio Paralympics Games uniform design projection on the Sydney Opera House

Balarinji Co-Founder and Managing Director, Ros Moriarty, said, "The thing I'm proudest of is the opportunities Balarinji creates, with our partners and clients, to give voice to Australia's rich Aboriginal narrative to challenge us all about Australian design. Whether our brilliant team is illuminating the work of a globally significant Aboriginal artist on the latest Qantas airliner, deeply embedding local Aboriginal story in major public infrastructure, or inspiring the dreams of young creative professionals who work with us in the city, the country or the bush."
John Moriarty and Ros Moriarty began their design journey after the birth in Melbourne of their first son Tim Bundyan, creating turtle images that they screen-printed onto his bed linen to keep him connected with his Yanyuwa heritage. Naming their design enterprise Balarinji, after the skin name of their two sons, Tim and James Djawarralwarral, the studio was born from these simple beginnings.
"Our vision was to celebrate the heritage and identity of our three children - Tim, James and Julia Marrayelu. We began to realise over time that our family's personal identity journey could resonate with Australia's broader search for a unique belonging in the world," commented Mr Moriarty.
Balarinji's philosophy is deeply inspired by Mr Moriarty's history. Born in the late 1930s to a Yanyuwa mother and Irish father in Borroloola, a remote community in the Gulf of Carpentaria, Northern Territory, John was taken from his home at the age of four as part of the Stolen Generations, a government strategy to assimilate paler Aboriginal children. The policy's purpose was to eliminate cultural practice and language. It was not until 1968 at the age of 30, that John was able to return to Borroloola to reunite with his family, culture and Country.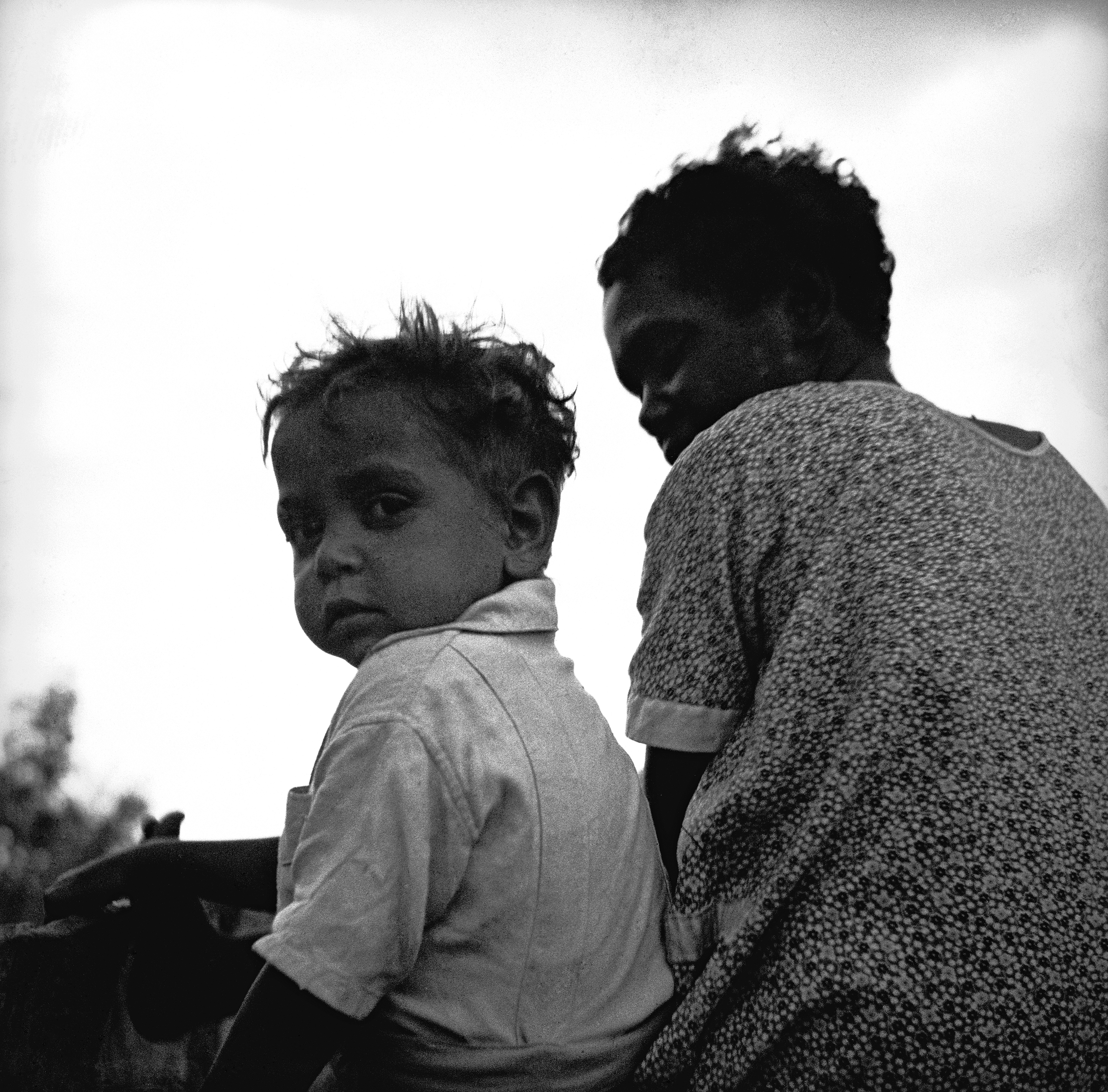 John Moriarty aged 4 and his mother
Growing up in Tasmania, Ms Moriarty spent much of her childhood around the island's mountains and lakes, and knew the calm and regeneration of time in pristine landscapes. As a young researcher in Central Australia, then on family visits back to Borroloola, she began to understand something of the deeper meaning of Country to Aboriginal people. She has dedicated her professional life to working with Mr Moriarty in partnership, and with their teams, to grow and share their aspirations for Australia's founding cultural identity.
Balarinji is recognised for its unparalleled contribution to building bridges of best practice participation between Aboriginal communities, businesses and the broader community.
Balarinji's design projects have been awarded many honours. A UNESCO Achievement Award in June 2021, a 2020 Good Design Award for the Aboriginal artwork project for Burwood Brickworks Shopping Centre, a Silver in the 2020 Sydney Design Awards for an Aboriginal art installation in Redfern, a Gold in the 2019 Sydney Design Awards for the Balarinji-Qantas Emily Kame Kngwarreye Dreamliner, and a finalist in the 2019 Urban Developer Awards in the Excellence in Community Engagement category.
John Moriarty and Ros Moriarty are also dual inductees of the Design Institute of Australia Hall of Fame and the Australian Graphic Design Association Hall of Fame.
About Balarinji
Balarinji is a Sydney-based, Aboriginal-owned strategy and design agency founded on authentic engagement with Aboriginal people, culture, art, stories and identity. Its ethos is to deepen the understanding of Aboriginal Australia for major projects nationally. Balarinji is activating the voice of Aboriginal artists and communities in new and inclusive ways.
Facebook: balarinjidesign
Instagram: @balarinji
Website: www.balarinji.com.au
LEVEL 1 / 61 HUME STREET, CROWS NEST
Phone: 02 9908 2416
Email: info@balarinji.com.au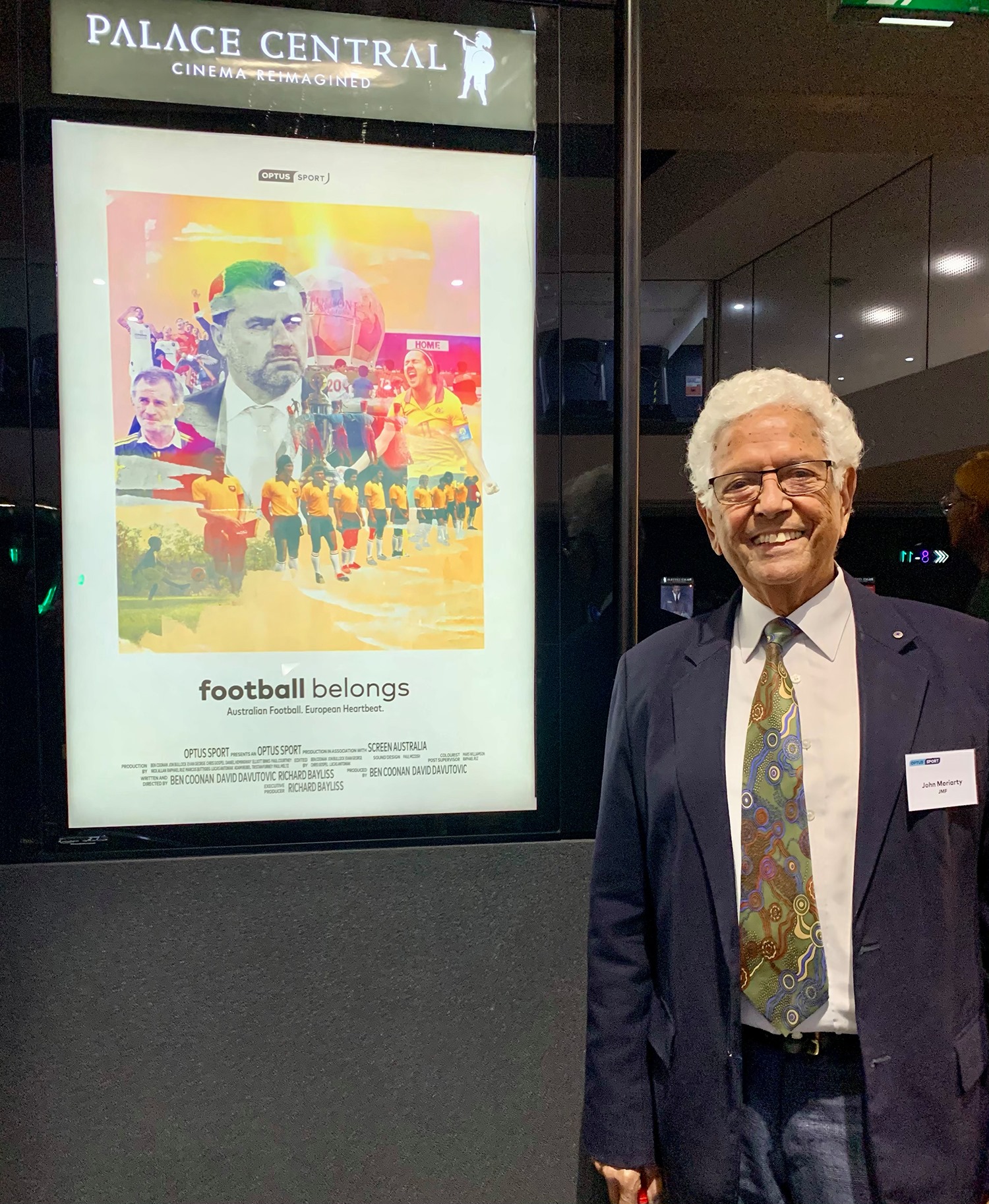 Did you know our co-founder John Moriarty was the first Aboriginal footballer to be selected to play for Australia in 1960? John's football story is featured in a new Optus Sport documentary film called Football Belongs. You can watch it on the Optus Sport app now.