October 20 - 26, 2019: Issue 425
Avalon Craft Cottage 50 Year Celebratory Luncheon At Avalon Beach RSL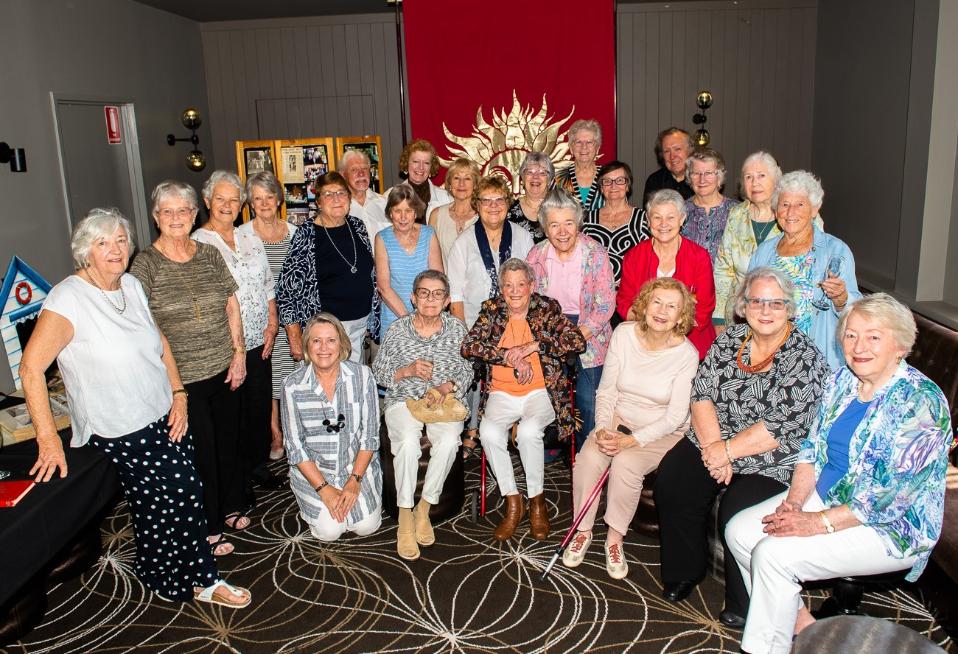 Avalon Craft Cottage members at 50th Birthday Luncheon. Photo by Michael Mannington, Community Photography
Members of the Avalon Craft Cottage gathered in the Stella Room at Avalon Beach RSL on Tuesday, October 15th, 2019 to celebrate the 50th year of this co-operative of creatives and their craft works. Originally based in a cottage shop on Old Barrenjoey road, once the collective moved out of this premises, and went mobile, they were able to bring their wares to a broader audience through holding stalls at Warriewood shopping centre, St Ives shopping centre, with annual sojourns at Avalon Community Centre as well.

The Avalon Craft Cottage has always had a strong emphasis on supporting and contributing to community with the Mona Vale Hospital Auxiliary and the Women's Shelter at Manly being the recipients of fundraisers and raffles held during Exhibitions in years past.
Maureen Darcy-Smith has recently stepped down after years as President and Publicity Officer, a position she has held for 27 years, for the co-operative. The new President is Lesley Warren.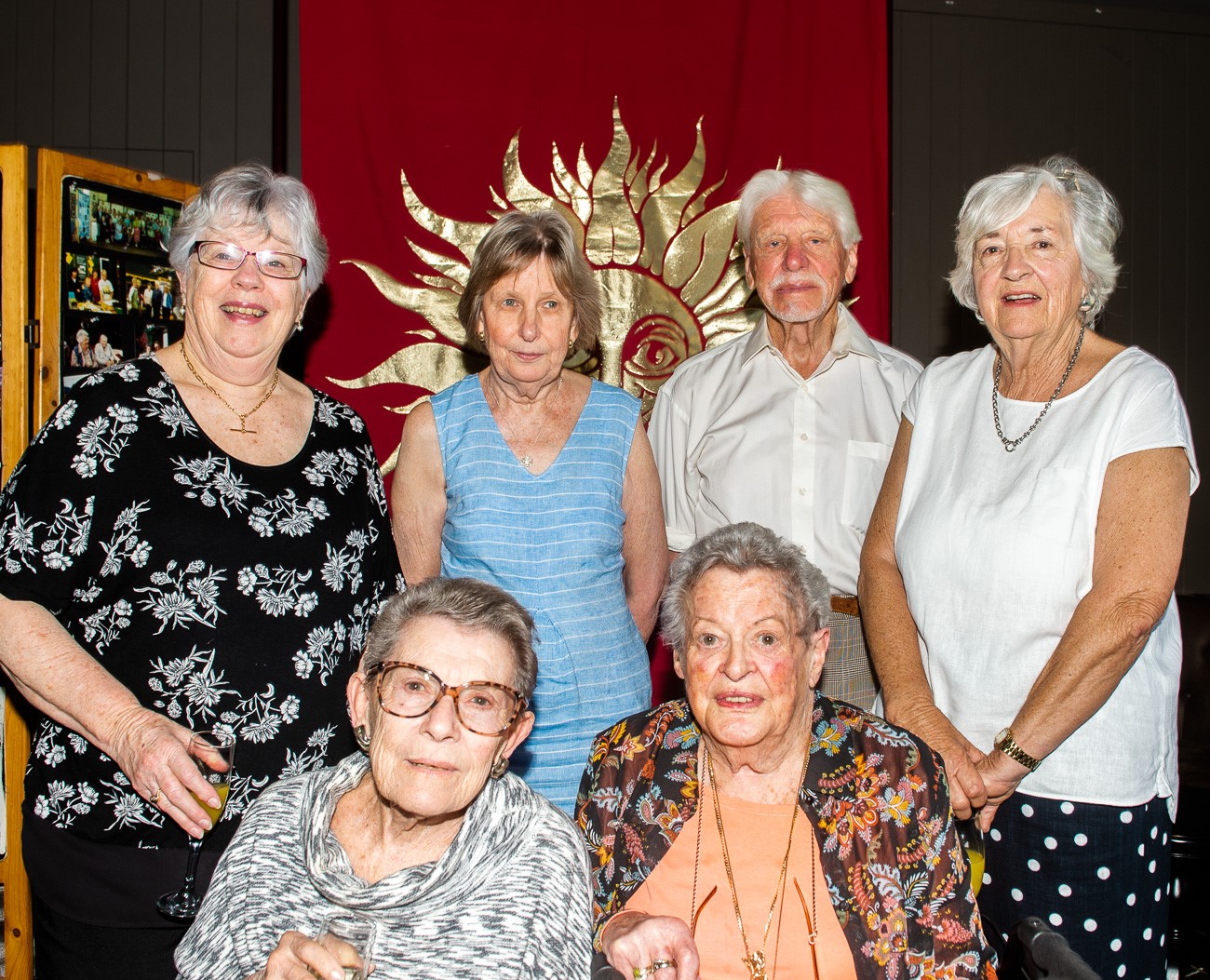 Avalon Craft Cottage 50th Luncheon: Robin Thomson, Nola Marshall, Lesley Warren, Jenny Fraser, Frank Wyld, Meg Sedgwick. Photo by Michael Mannington.

Attending the 50th Birthday Luncheon were Founding member Nola Marshall as well as Jenny Fraser, who joined the Avalon Craft Cottage within its first weeks. Jenny is still a working member of the group, and makes all those lovely decorations and pomander balls at Christmas.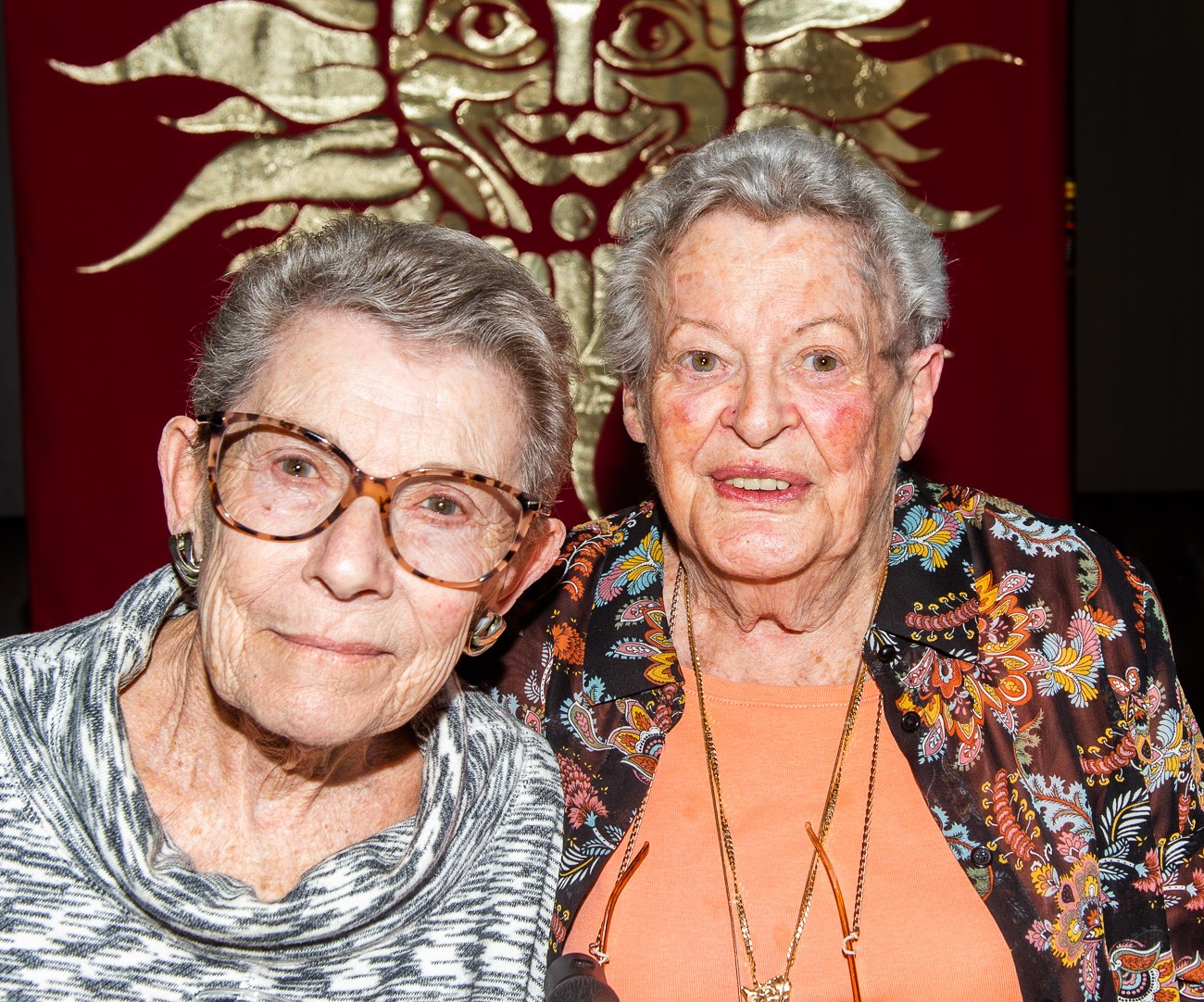 Nola Marshall and Jenny Fraser. Photo by Michael Mannington.

The Avalon Craft Cottage only have two more venues planned for the remainder of this year, so only two chances left for you to buy those special hand-made Christmas cards and do your Christmas shopping with them.
The first venue is at Warriewood Square for one week starting on Monday 21st October. This is the first of their Christmas stalls, with one table devoted to Christmas with decorations, candles and beautiful Christmas cards and jewellery. Apart from this the stall will be packed with wonderful gift ideas; brilliant silk scarves, gorgeous hand-knitted scarves, beautiful embroidered baby clothes and toys, colourful jewellery, patchwork quilts, lovely hand-knitted baby bootees, jumpers, hats and shawls, stunning dichroic glass brooches and pendants, screen printed tea-towels, pretty embroidered or appliqued hand-towels and much more. The stall will be located outside K-Mart.
The last stall for 2019 will be at St Ives Village shopping centre, upstairs, near the concierge desk and will commence on Monday, November 11th. This too will feature beautiful handmade Christmas cards and decorations, as well as all the other wonderful hand-crafted gift items and homewares that the Avalon Craft Cottage is known for.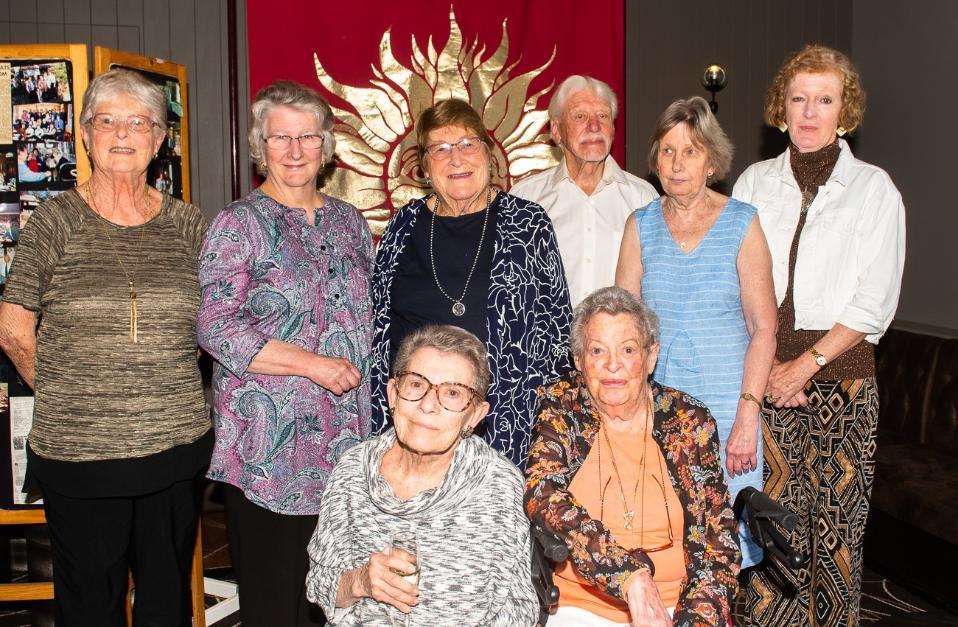 Maureen Darcy-Smith, Robin Thomson, Nola Marshall, Meg Sedgwick, Jenny Fraser, Frank Wyld, Lesley Warren, Meg Sedgwick, Jane Hinde. Photo by Michael Mannington, Community Photography