September 23 - 29, 2018: Issue 377

Avalon Bulldogs Presentation Day 2018

The Avalon Bulldogs JRLFC held their Presentation Day 2018 at the 'Doggy Dome' Hitchcock Park, Avalon Beach on Saturday September 15th. The club is now in its 57th year.
This Season the 10's 12's and 13's fought hard and played brilliantly. To have 3 out of our 4 teams in the Grand Finals is a huge win in itself.
There were two new Life Members presented with their Life Member Jackets, Jeff Loadsman and Matt Eding.
Club Person of the Year was shared by Anthony Collins and Samantha Baum, legends who work tirelessly in season and off season looking after all aspects of the club and its members.
Mum of the Year was Kobi Hammond. Coach of the Year was Chris Robertson.
There was a youngsters disco, some 'wheelie bin' fun and a jumping castle, along with a few other traditional games after the presentations - a fine time was had by all.

Photos and extra insights courtesy of Brian 'Friendly' Friend OAM, who along with Paul Collins, spends many an hour marking out lines prior to games commencing throughout the season and then both are on the grounds throughout each game - one keeping an eye on the time for halfs and full-time, the other umpiring, and who can often be heard to say while doing so, to an Under 6, Under 7 or Under 8 Avalon member - 'ok, let him score a try!'.

Wonderful club, wonderful community!
Thanks Avalon Bulldogs for some great 2018 Presentation Day photographs and congratulations on yet another brilliant Season.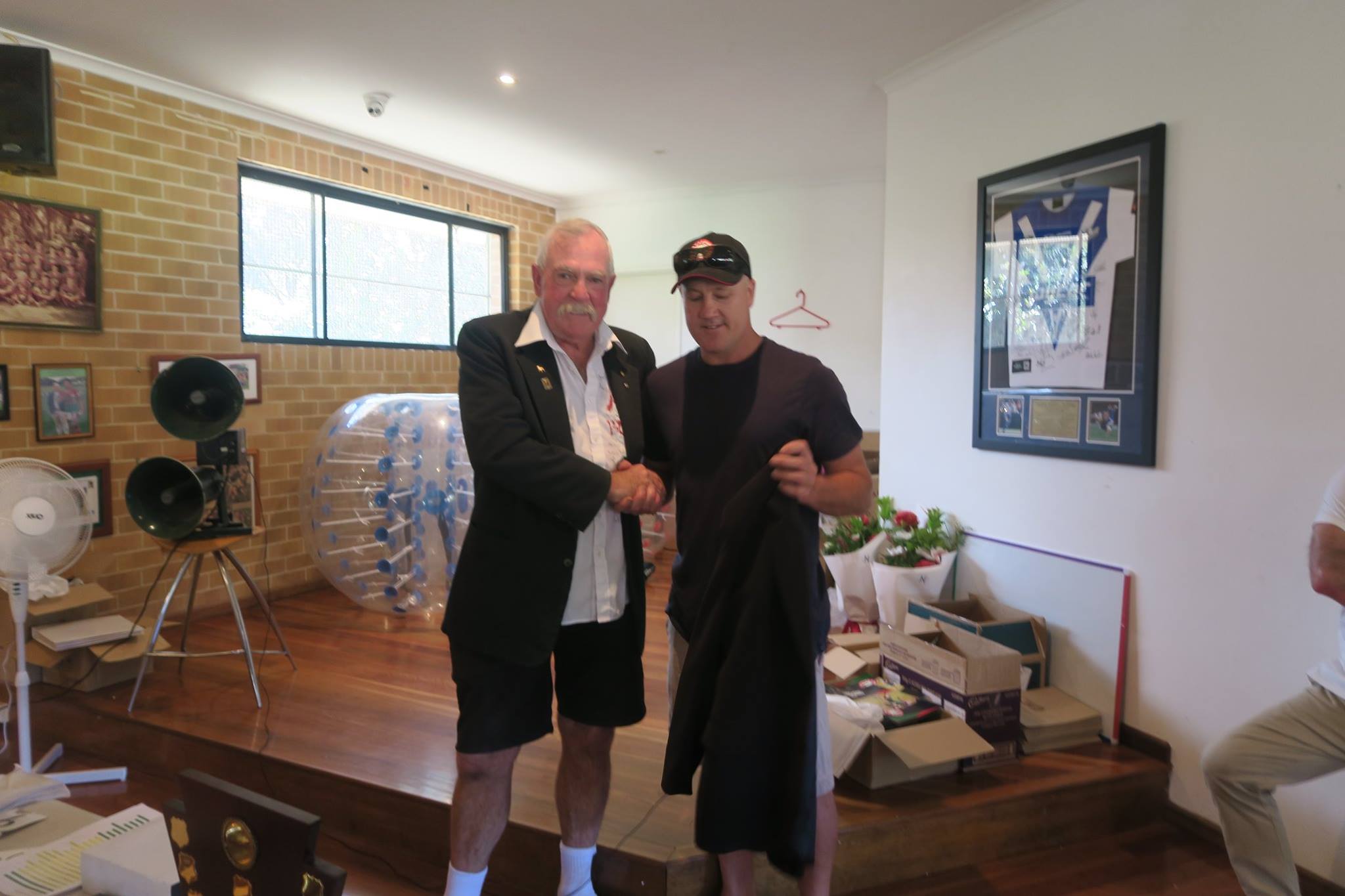 Life Member Jeff Loadsman - over 300 games for the club commencing in Under 7's, many years of coaching, BBQs meetings, support on game days, Ground Manager etc....enough to fill a book.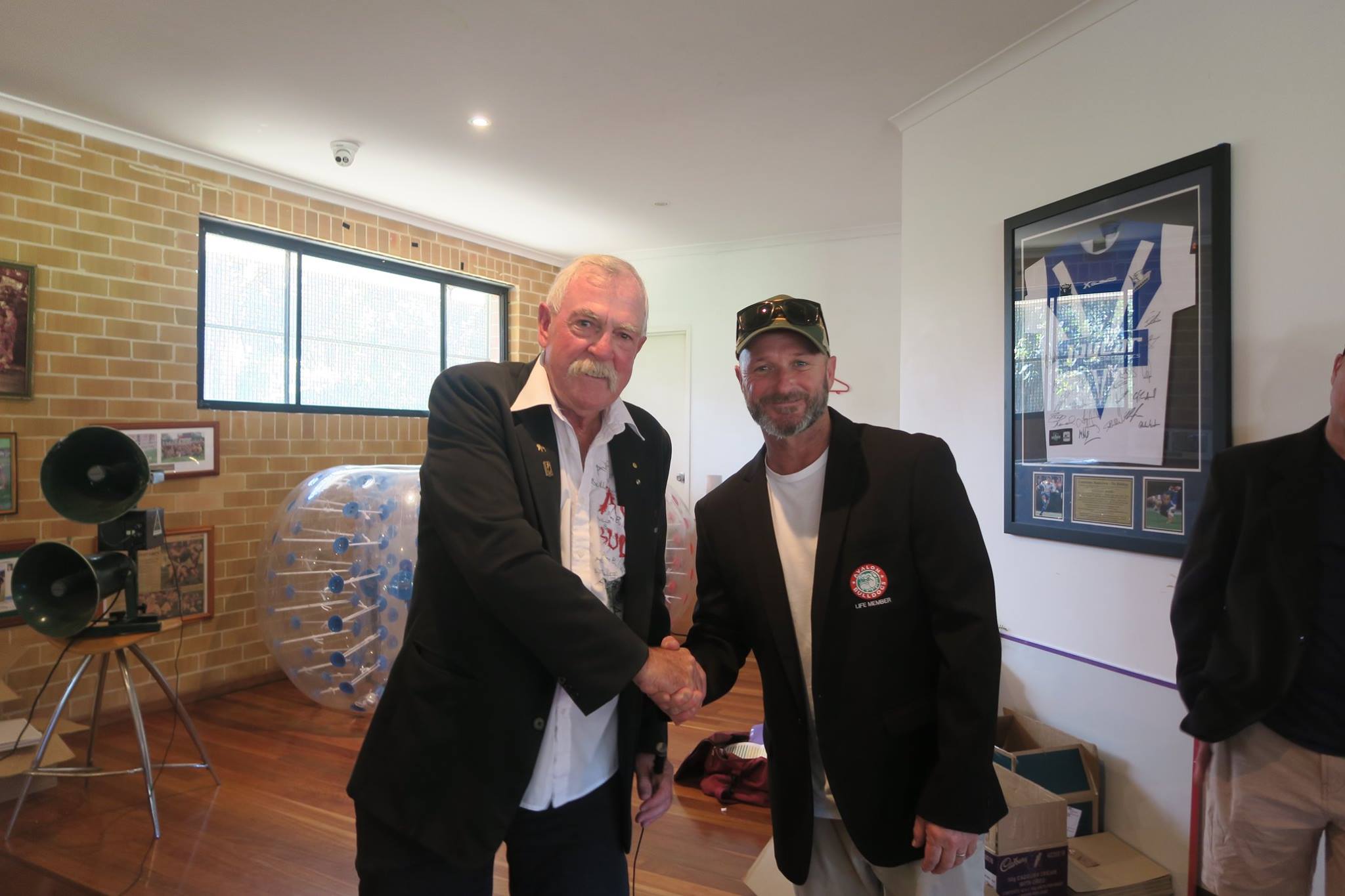 Life member Matt Eding, play for many years commencing in the Under 7's, many years of coaching and actually one year as club coach, BBQ duties, meetings, Ground Manager, support on game days and heaps more.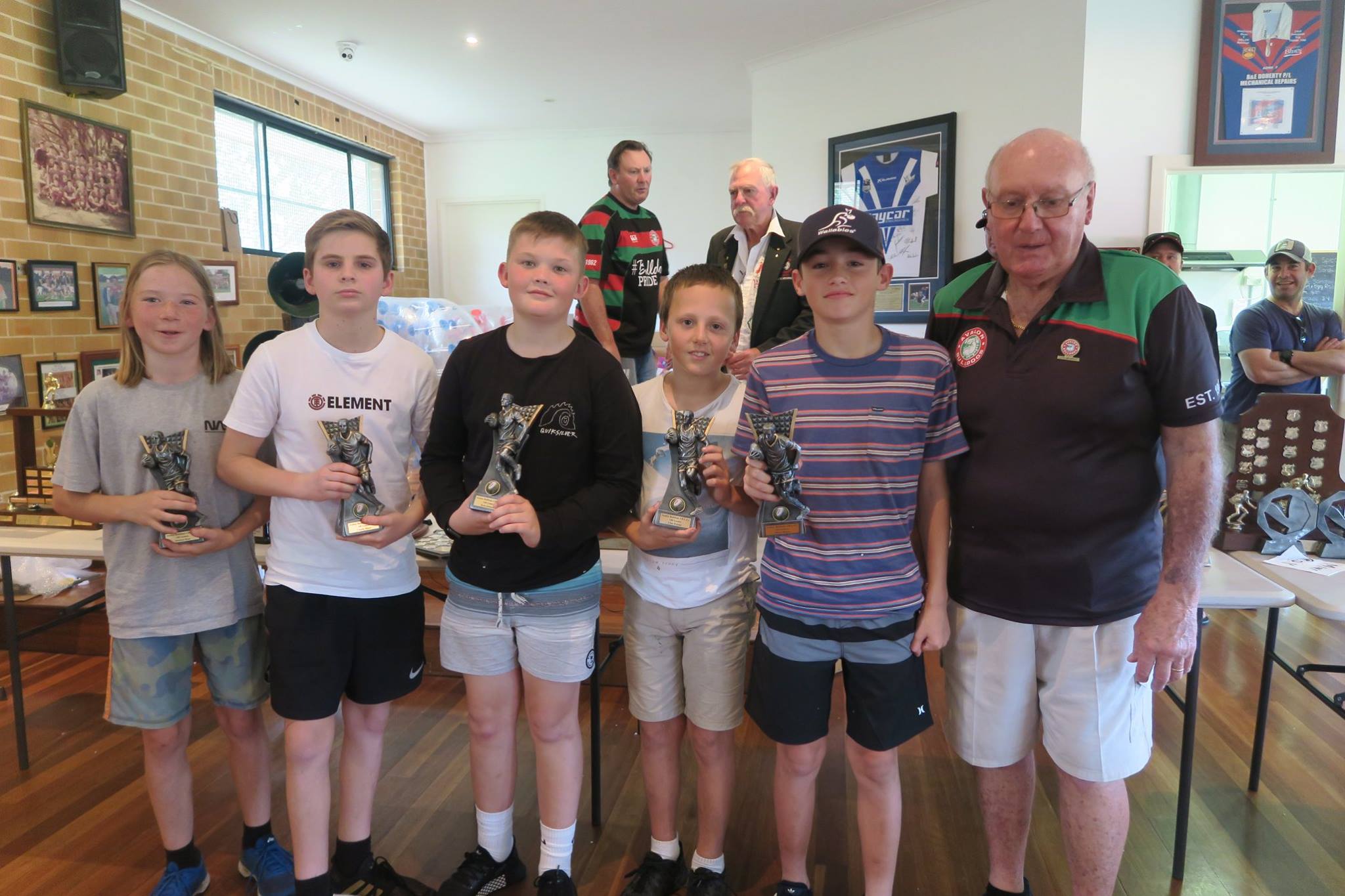 These Bulldogs players have achieved the milestone of 100 games for the mighty Bulldogs - with Paul Collins (PC), Life Member.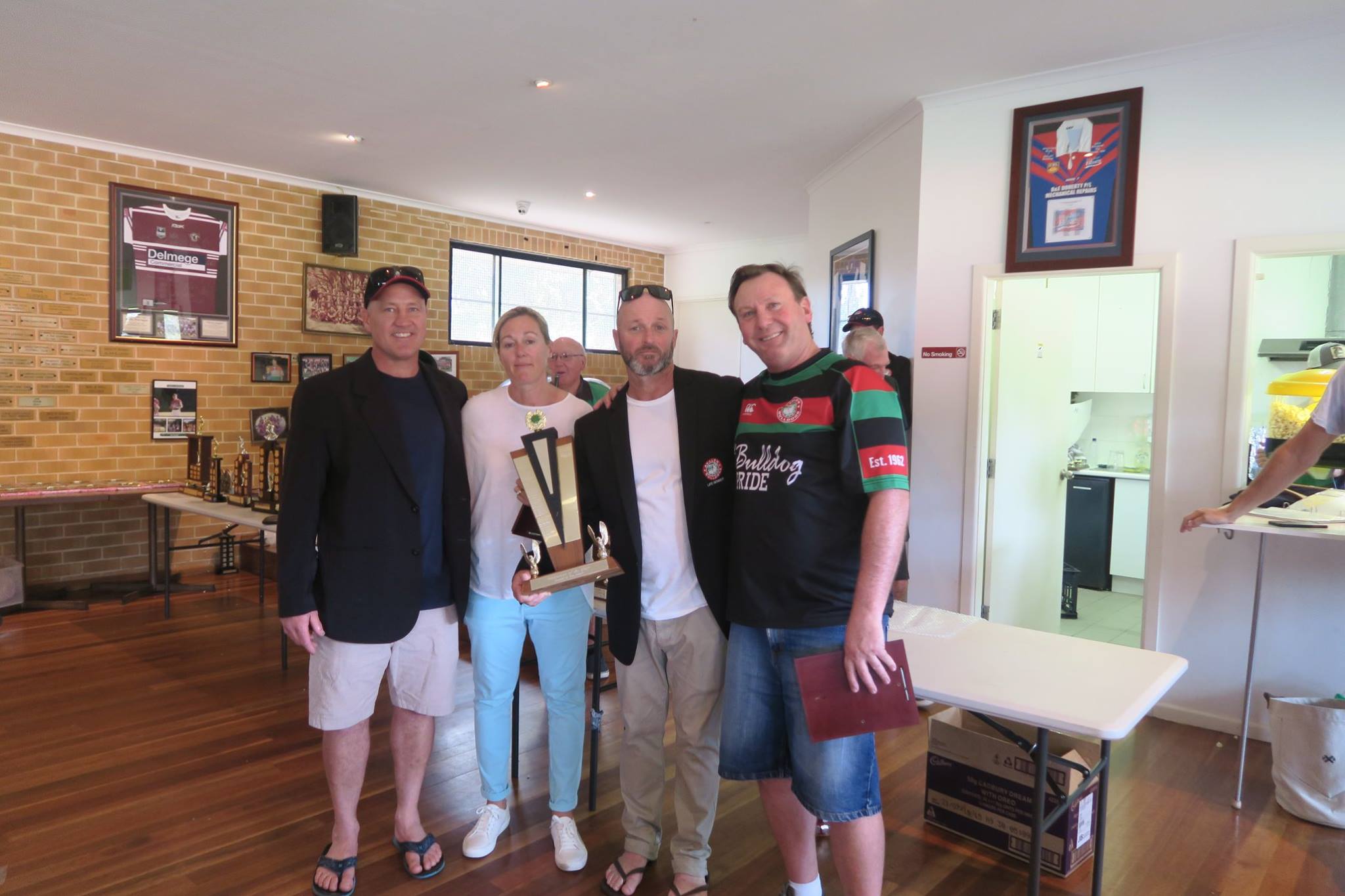 Dual Winners of the most coveted trophy in the club "Club person of the Year" Anthony Collins and Sam Baum. Left to right: Jeff Loadsman, Samantha Baum, Matthew Eding and Anthony Collins.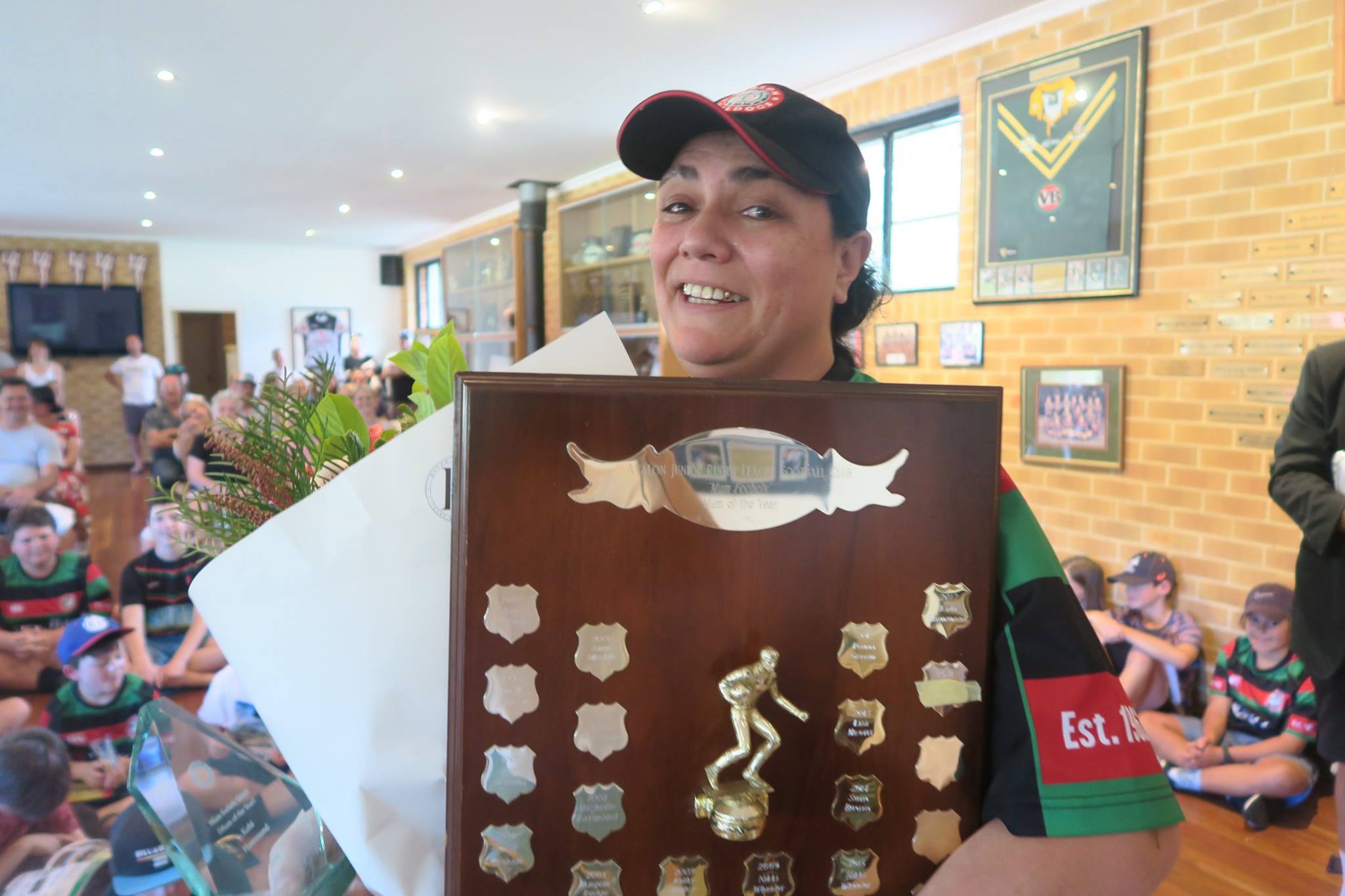 "MUM of the YEAR" Kobi Hammond....a wonderful lady - thanks Kobi!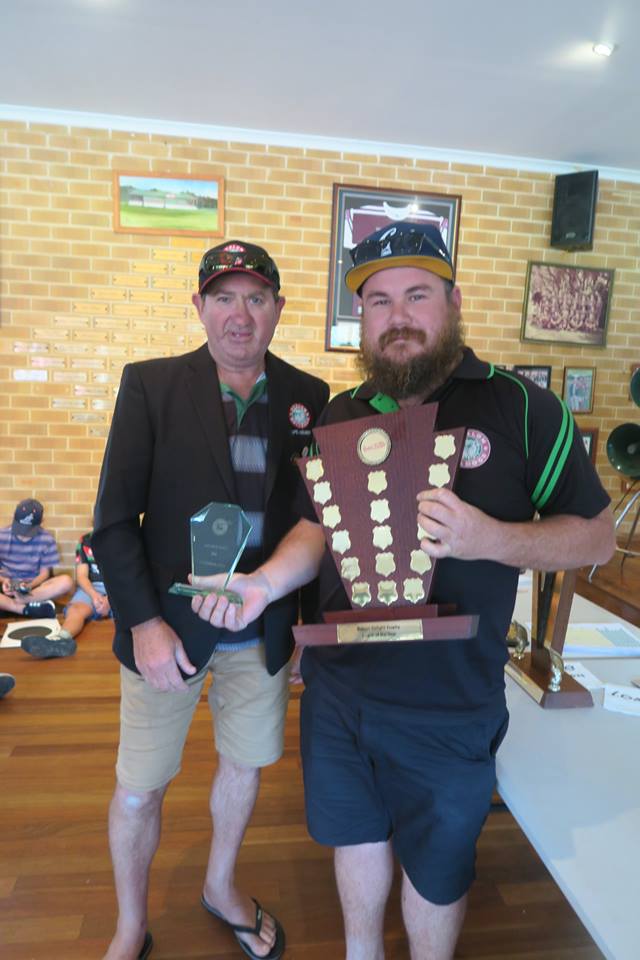 "Coach of the Year" - Chris Robertson.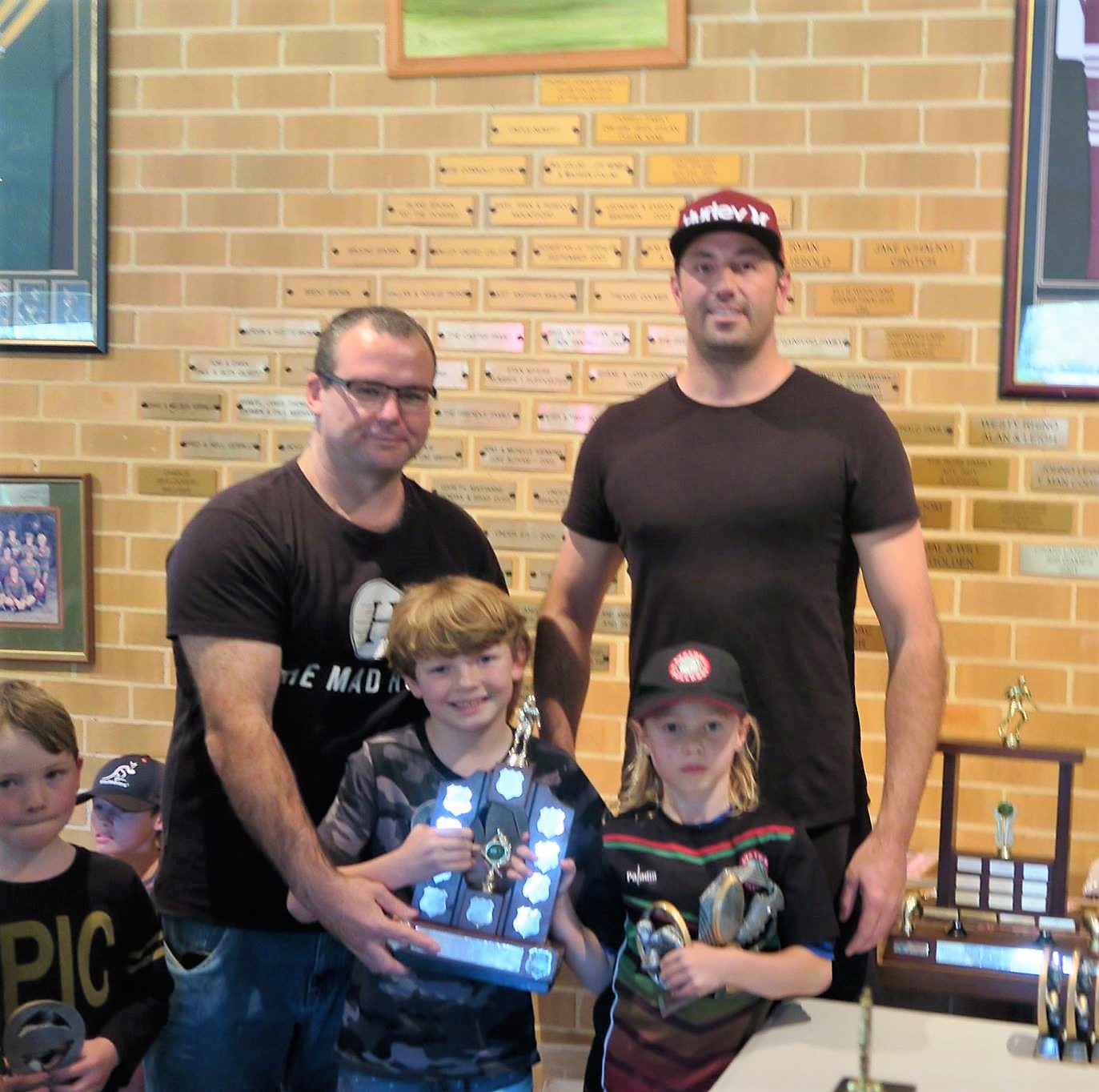 Under 7 "Friendly Award" - Sunny Simmons.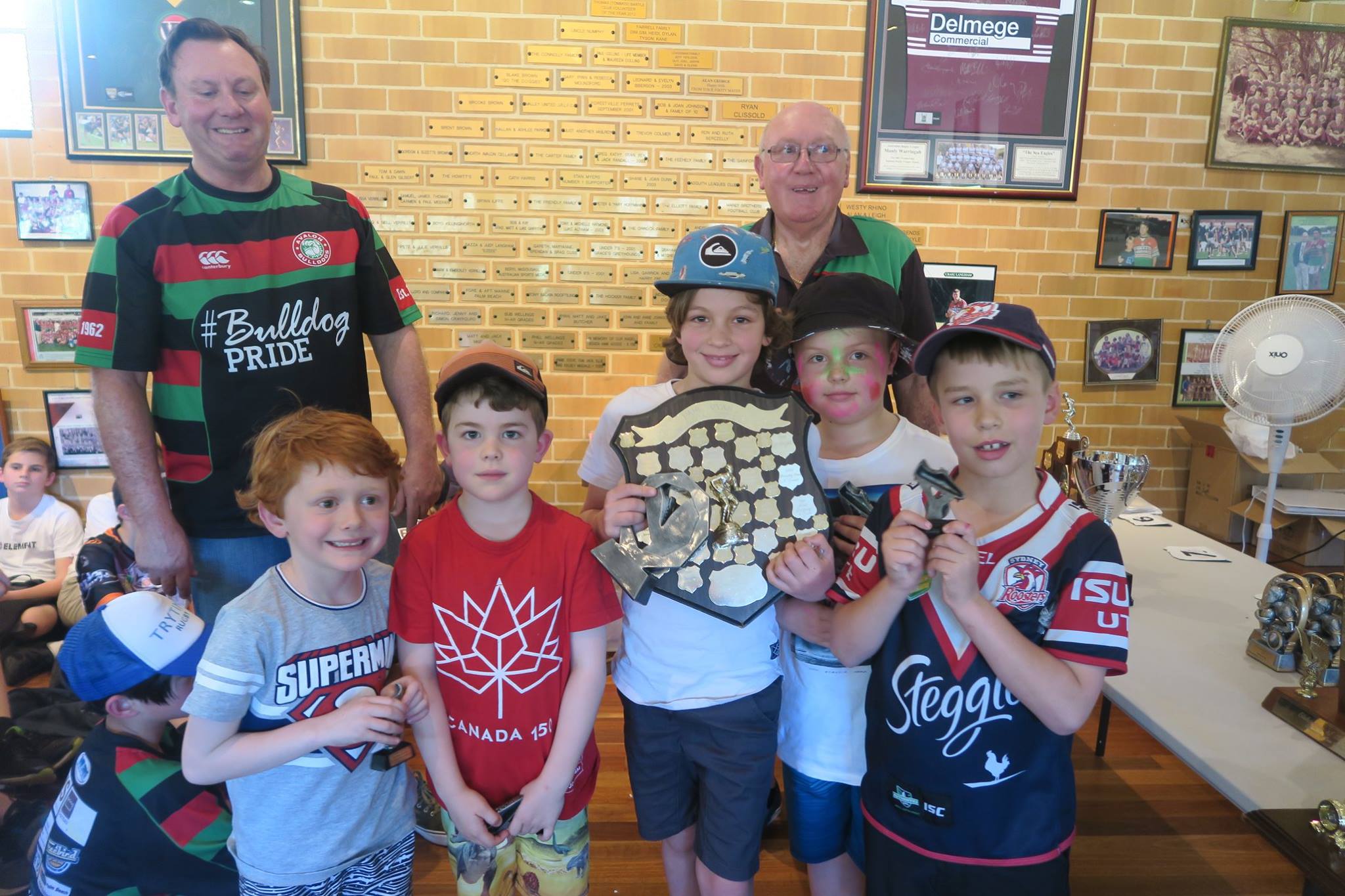 MINI "Player of the YEAR" Daniel Bonbardiere and 'Runners Up' — with Anthony Collins and Paul Collins.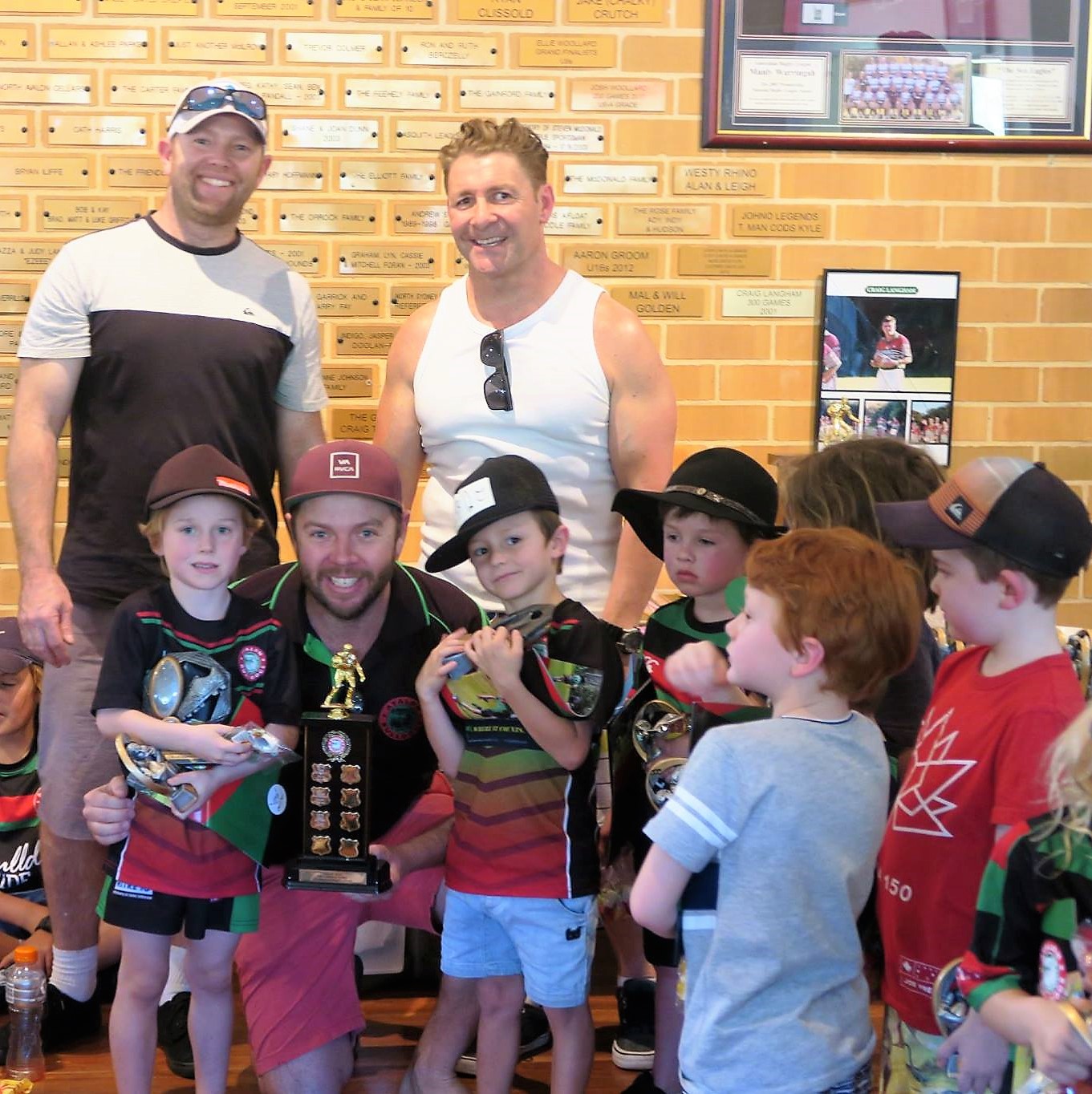 The Griffith Award for Under 6 Red Team and Green Team.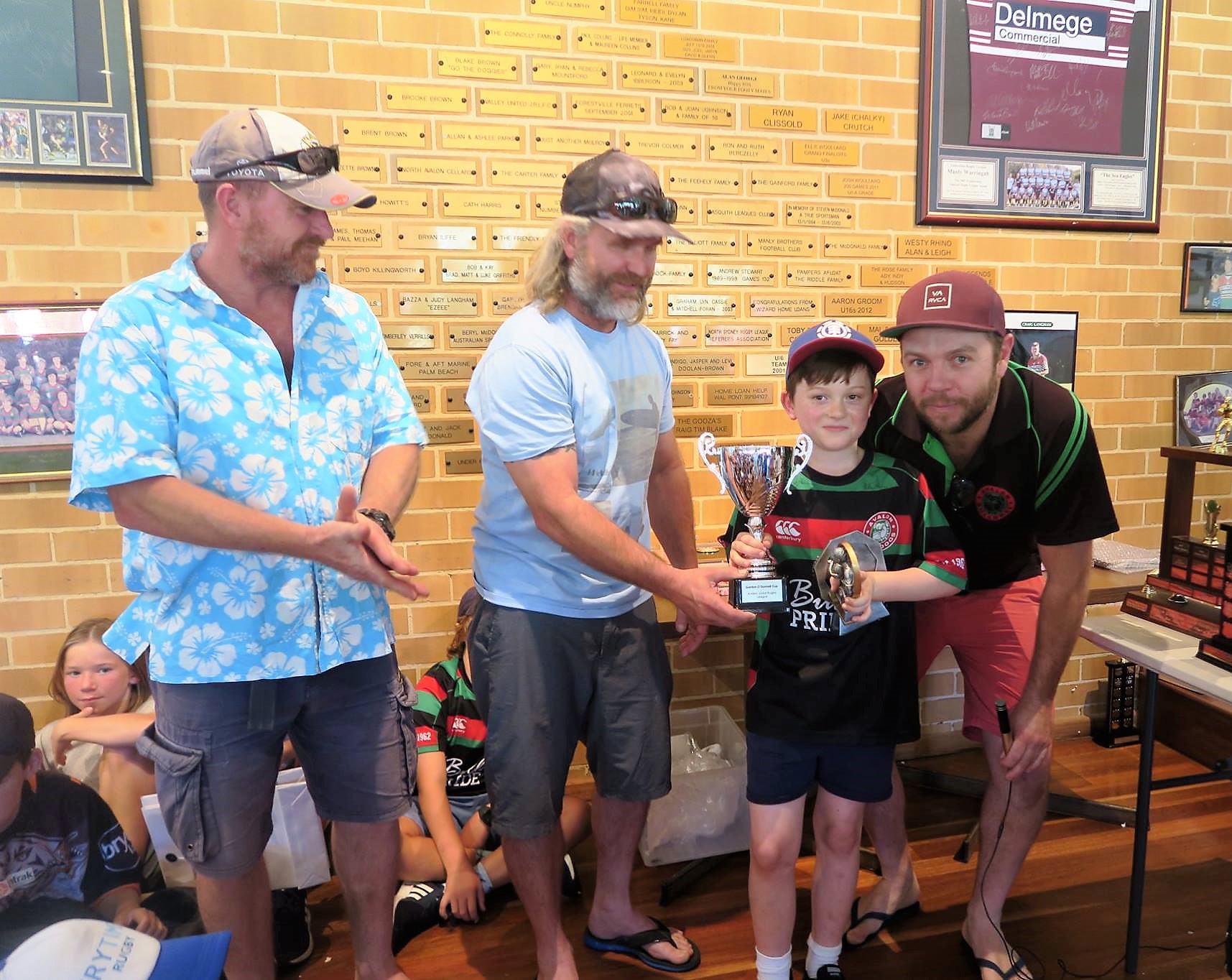 Under 8 "Player of the Year" - Max Bruce.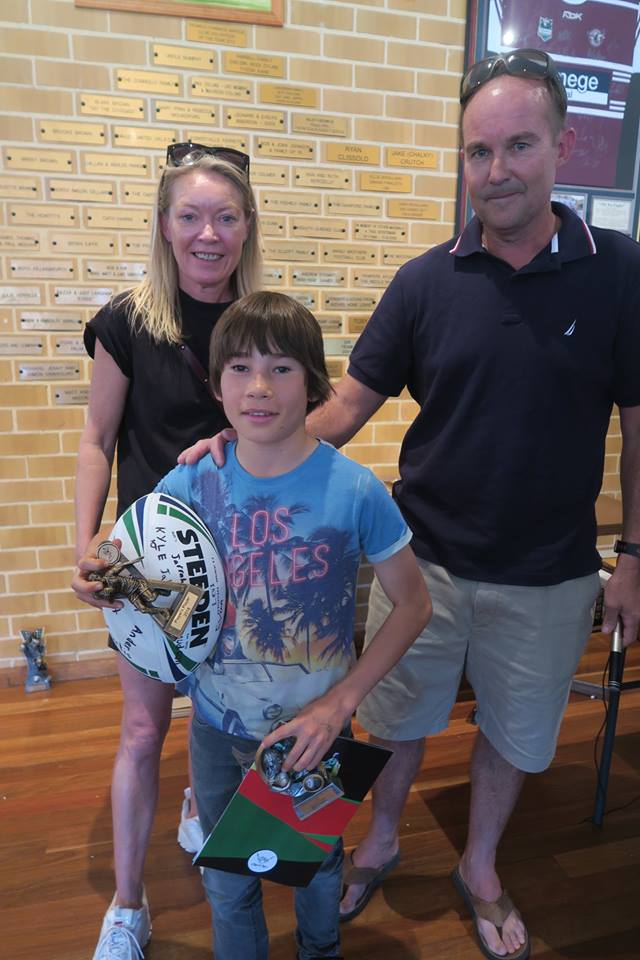 Under 12 "Players' Player" 2018 - Rishi Coleman.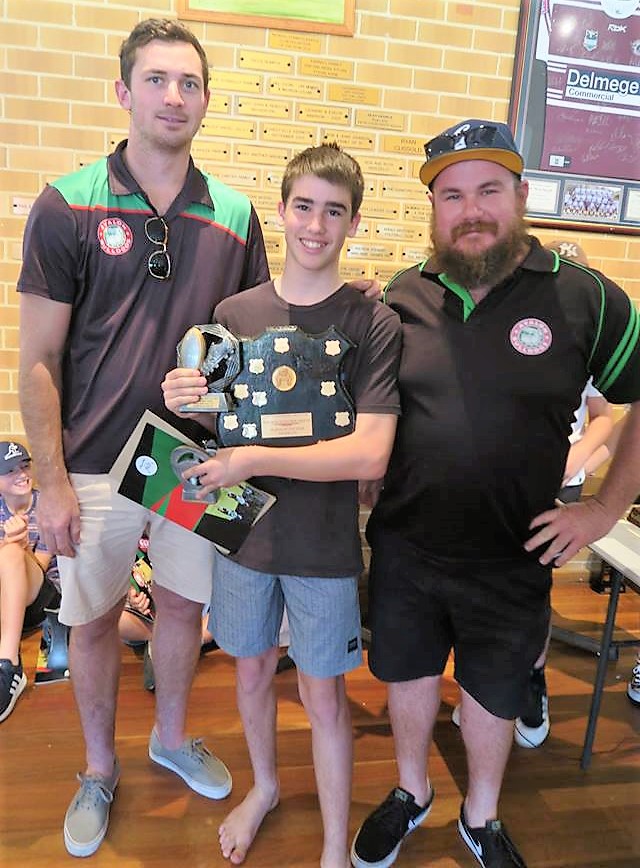 Under 13 'Player of the Year'- Liam Kilpatrick.

Johnson Bros "Player of the Year" Van the Man (Green team) and Ash Mabb (Red team).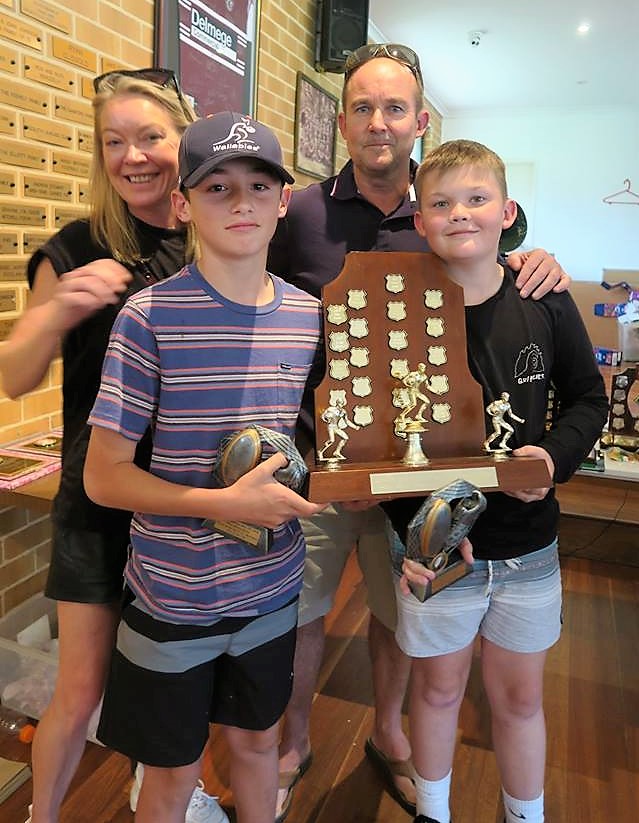 'Dick Harris Sheild' Olli Baum (back) and Kyle Johnson (forward).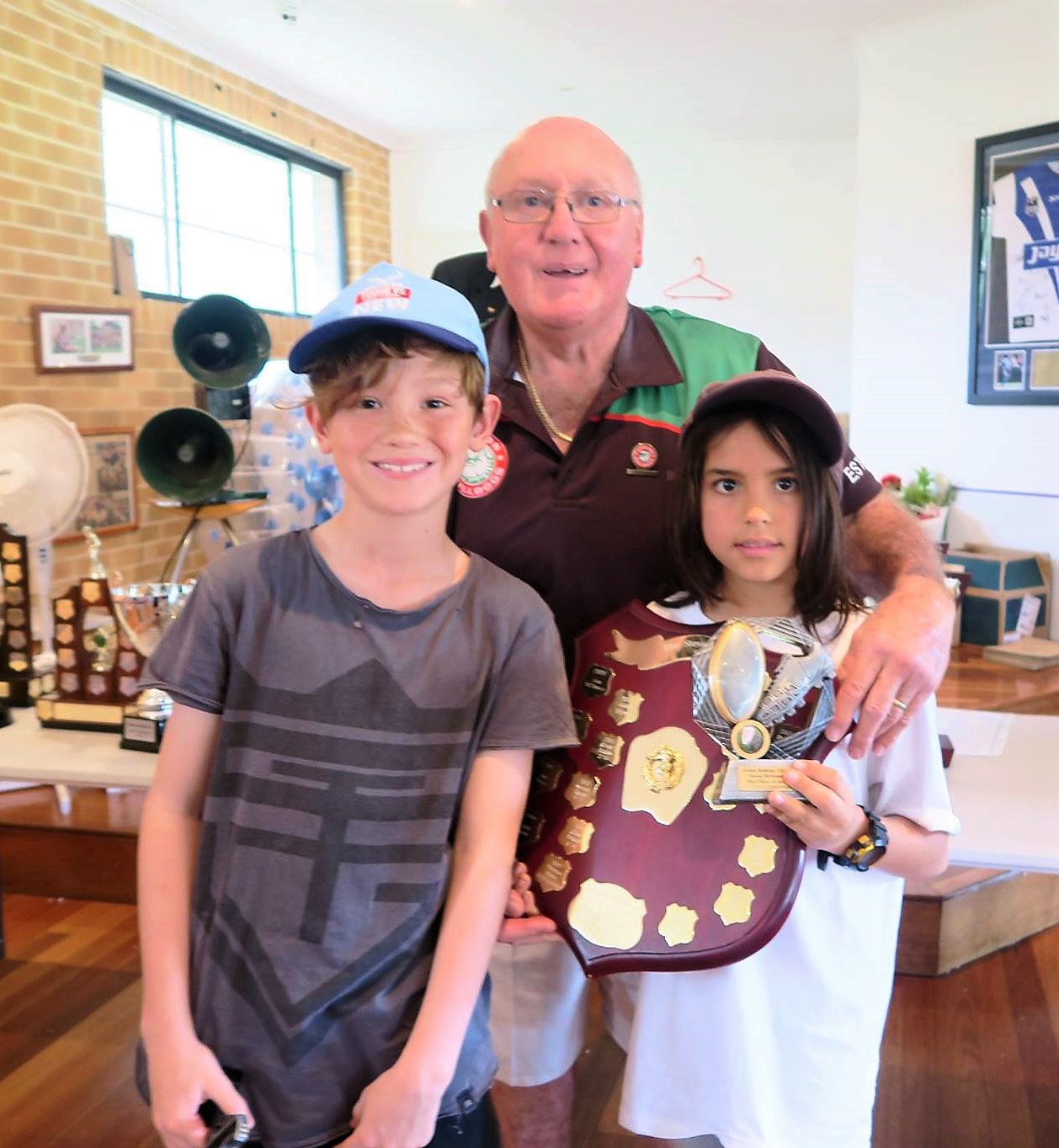 MOD 'Player of the Year' - Luca Edmondson.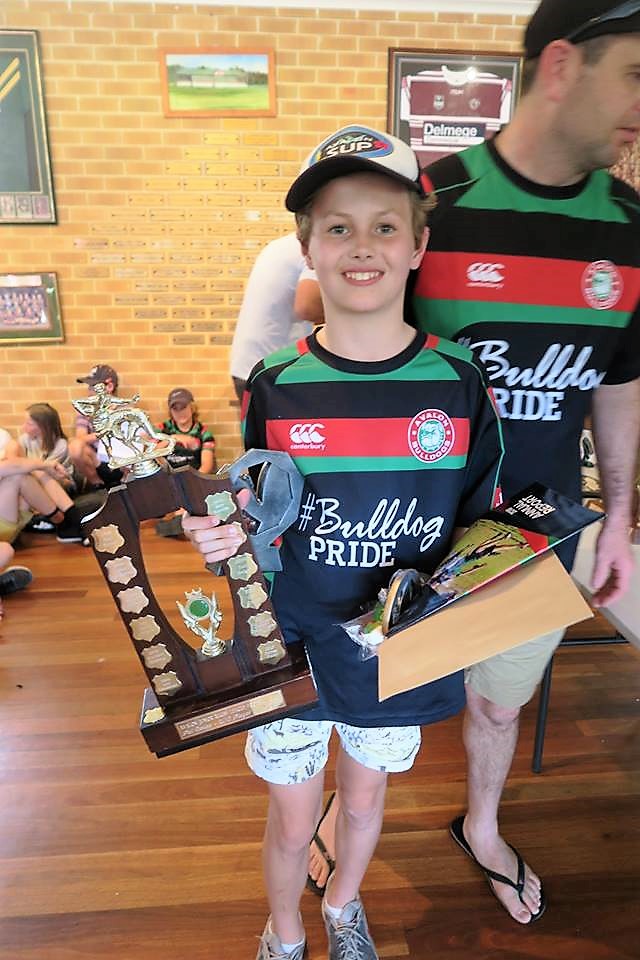 'Pat Doolan Shield' Under 10 - Eli Henry.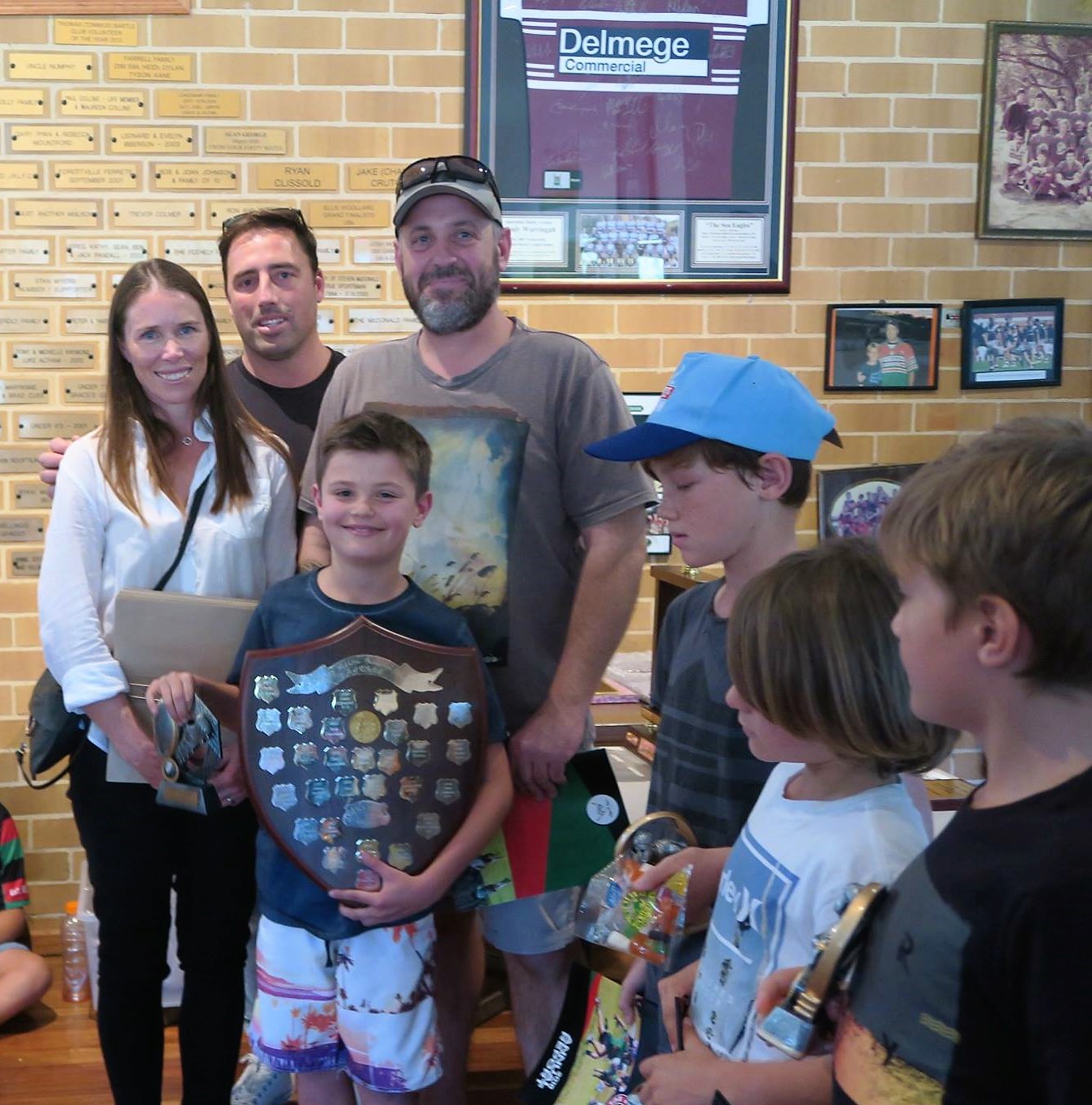 Will and his Mighty Under 9 team

Under 13 coaching staff 2018 — Thank you! Left to right: Tim Goozee, Jessica Eding and Chris Robertson.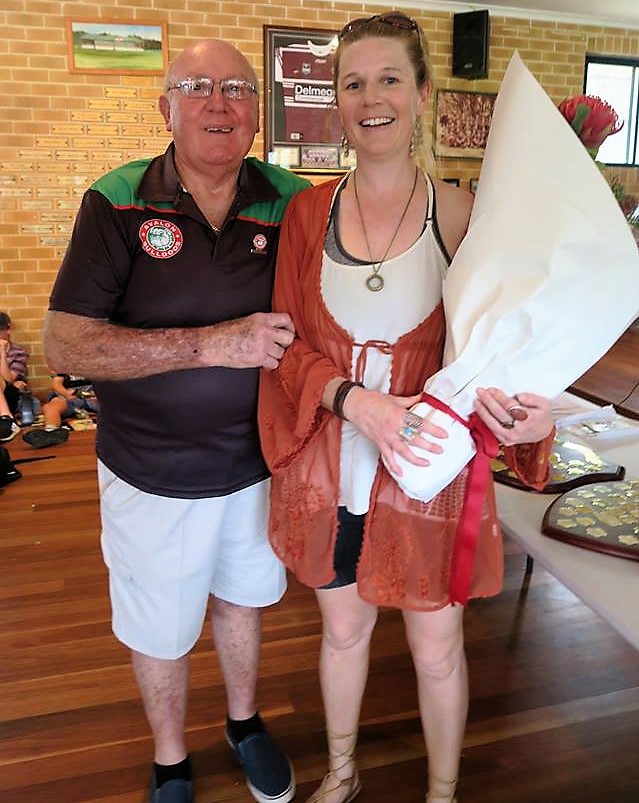 Our brilliant annual report designer, Melissa Harrington - Thank you! - pictured here with Life Member with Paul Collins.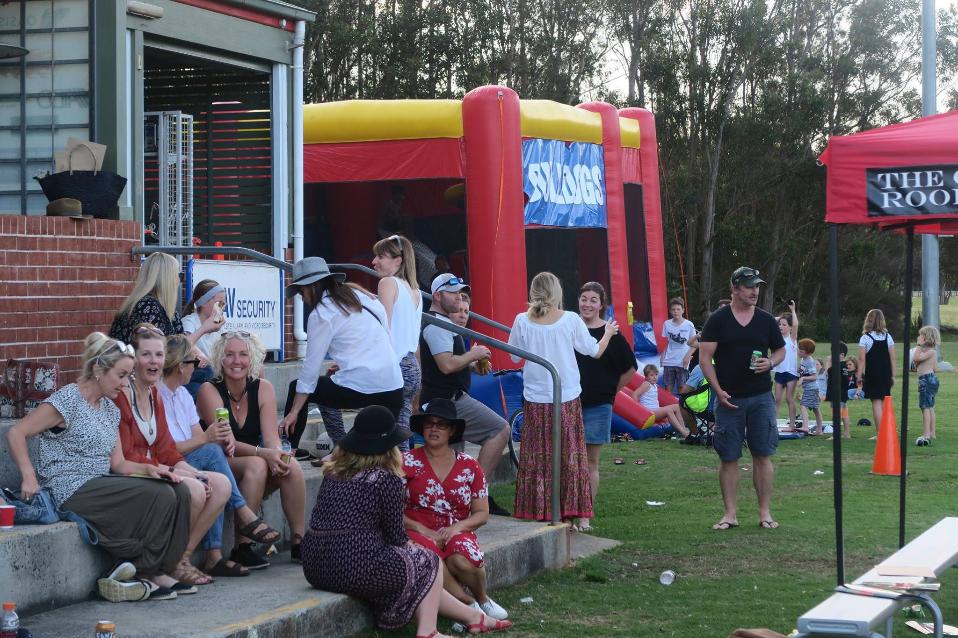 Jumping Castle for the players - 2018 Presentation Day fun.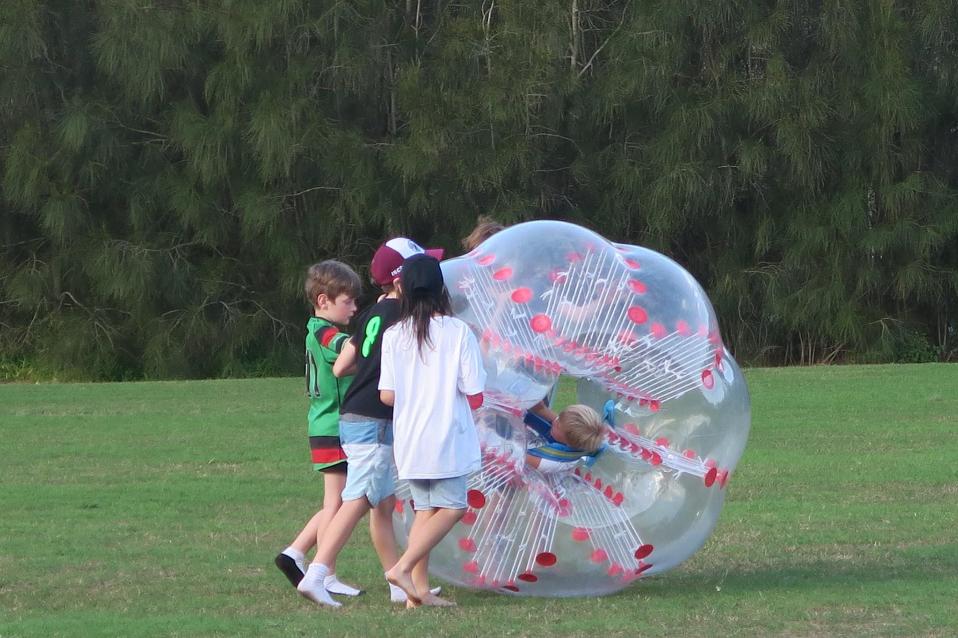 The Wheelie Bin - 2018 Presentation Day fun.