April 29 - May 5, 2018: Issue 357

Avalon Beach SLSC's U14 Girls Beach Relay Team:
Nina McGuffog, Tyella Toll, Sammy Casey and Tegan Scott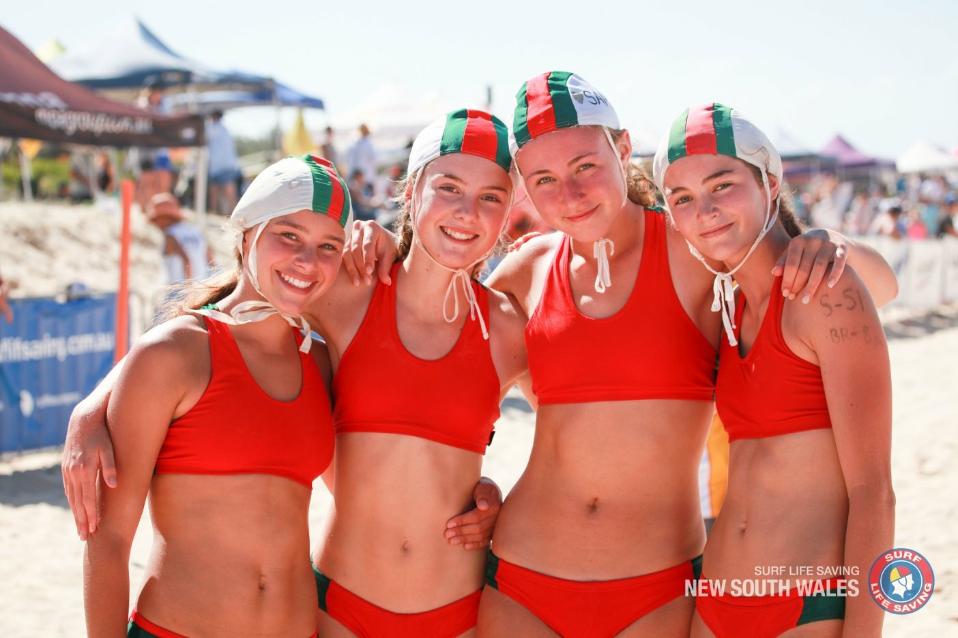 Nina McGuffog, Tyella Toll, Sammy Casey and Tegan Scott, have had a great 2017/2018 Season - again!
The year of the never-ending summer finally draws to a close today, Sunday April 29th, as volunteer surf lifesavers across the state prepare to pull on their red and yellow uniforms for their final patrol of the season.
It has been another huge effort from the 21,000 active patrolling New South Wales lifesavers who have dedicated their time to keep beachgoers safe from areas as diverse as Byron Bay to Pambula this season.
The above four young ladies epitomise what is great about the surf life saving movement - they have excelled at learning how to keep others safe, have built bonds with fellow members and each other, and have been dedicated in extending their own reach in physical fitness.
Their efforts have brought results, in their expanded skill levels and knowledge about surf life saving, and in applying themselves to a strenuous fitness regime, they have have consistently achieved outstanding results over many years, and again brought home medals from the Branch and State carnivals this year: Avalon Beach SLSC's U14 Girls Beach relay team.
These four amazing girls: Tegan Scott, Nina McGuffog, Tyella Toll and Sammy Casey have won medals at nearly every carnival for the last four years and repeated this feat with four State medals in consecutive years.

With training by beach events coach Darren Cutrie, their hard work and hours of practice have certainly brought dividends.
"They are very dedicated – training every Wednesday night Whale Beach." Darren Cutrie explained this week.
"The girls successfully completed there SRC this year and have been active in Patrolling Avalon Beach this Season. They look to the next years in competing at senior level and passing on their talent in training junior competitors in beach events.
"They are outstanding competitors and role models for our younger Nippers, and we hope that they will continue to represent the Club in the Open competition in years to come.
Congratulations girls on an incredible record.
Branch
2016 - Gold
2017 - Gold
2018 - Gold
State
2015 - Silver
2016 - Bronze
2017 - Silver
2018 – Silver
Some pictures from the girls' past four Seasons: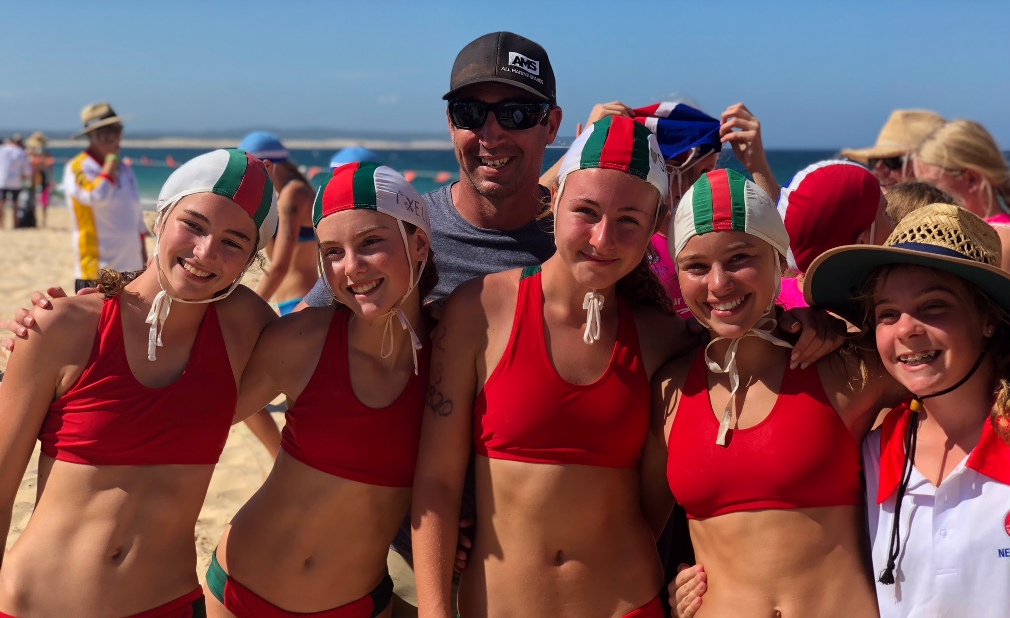 Avalon Beach SLSC Beach Events Coach Darren Cutrie and the girls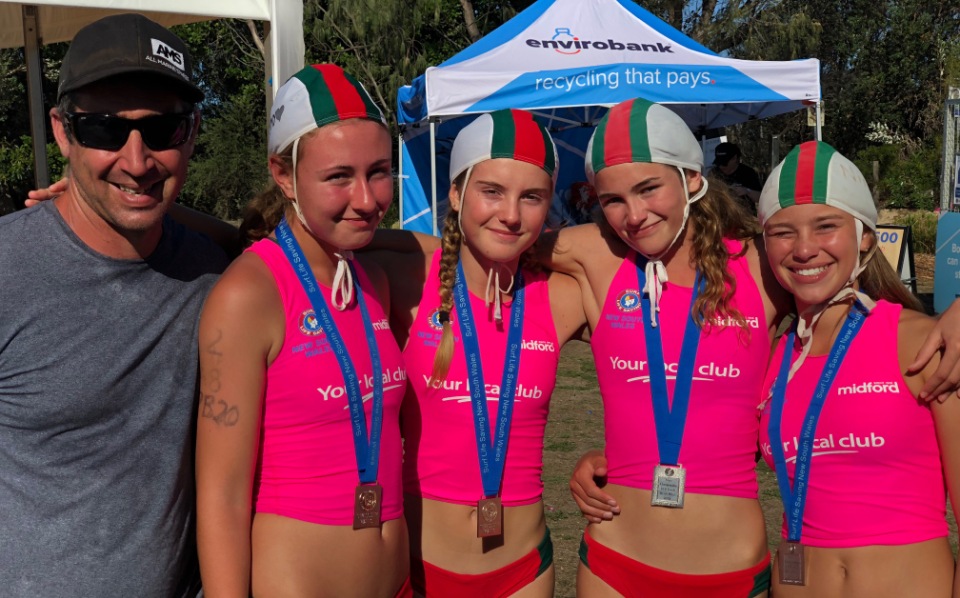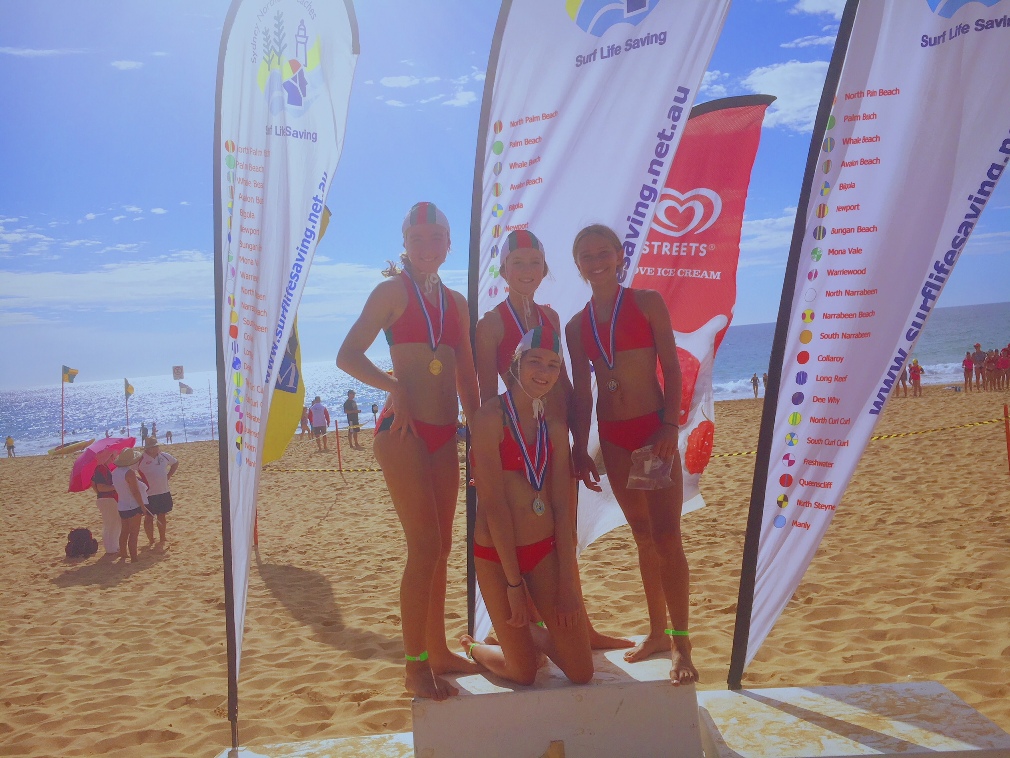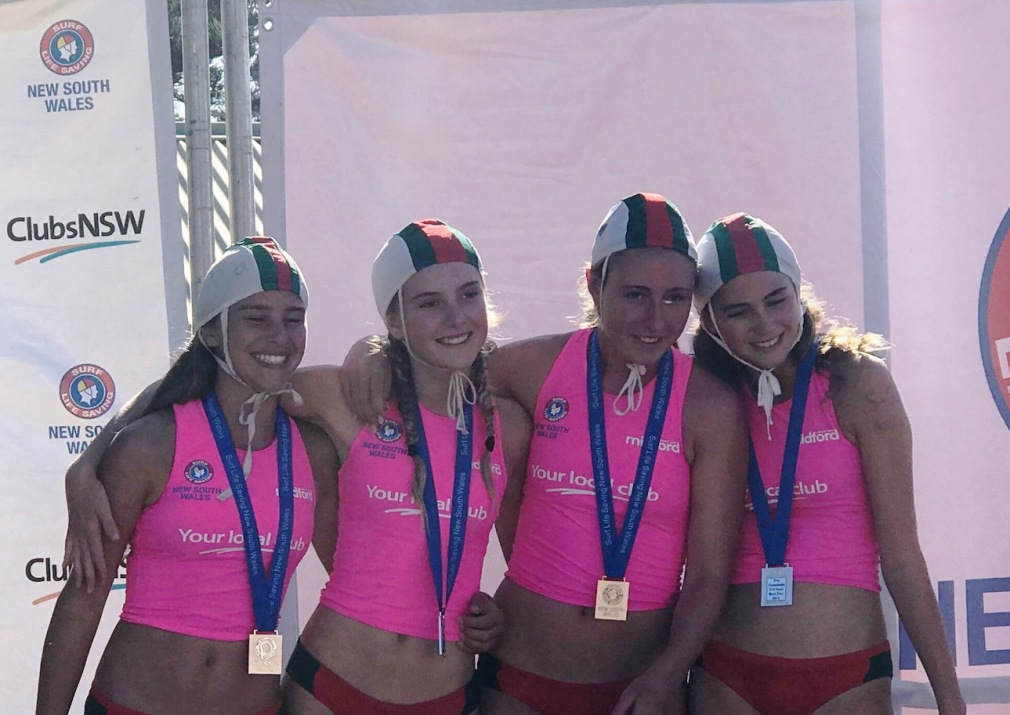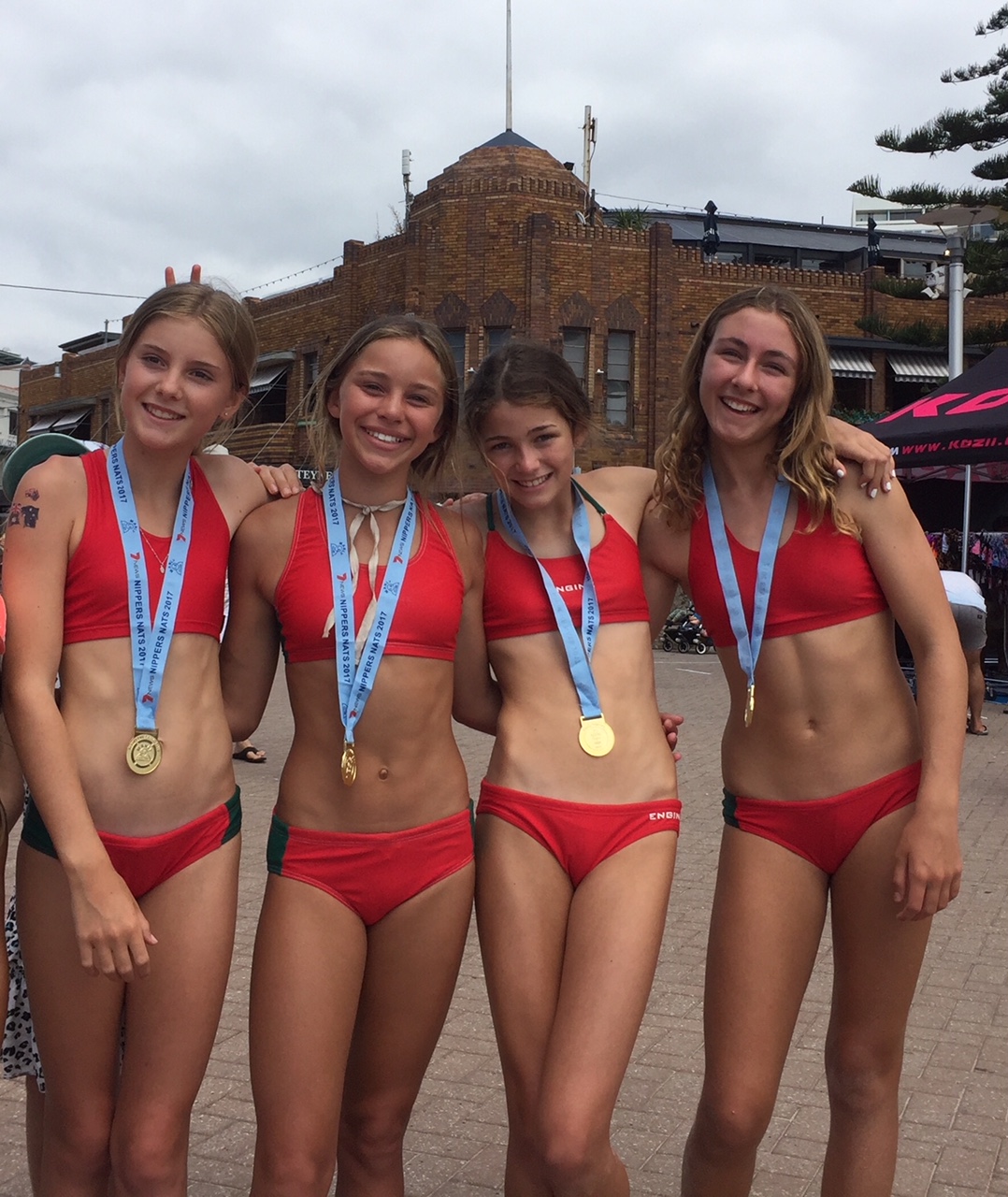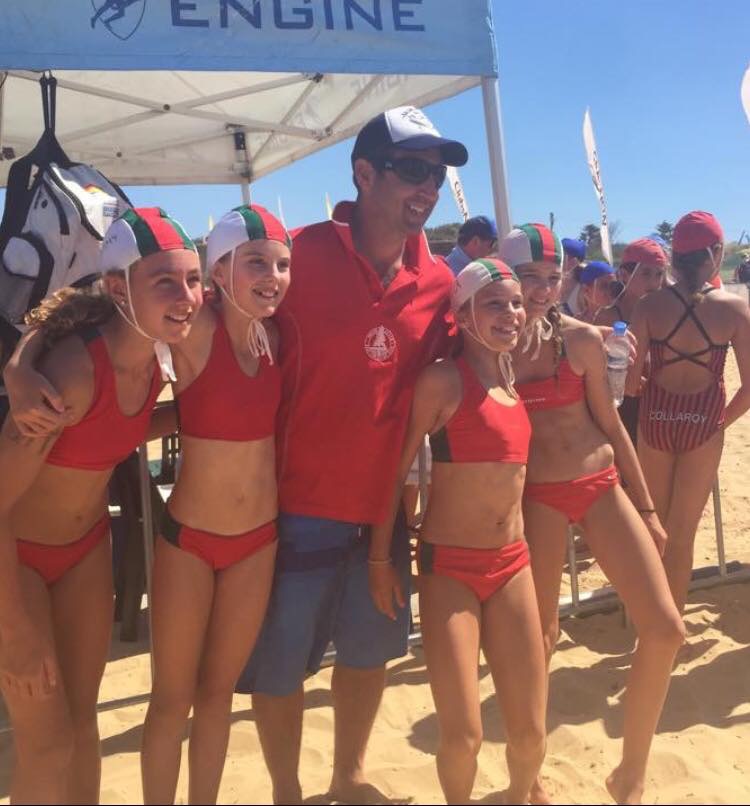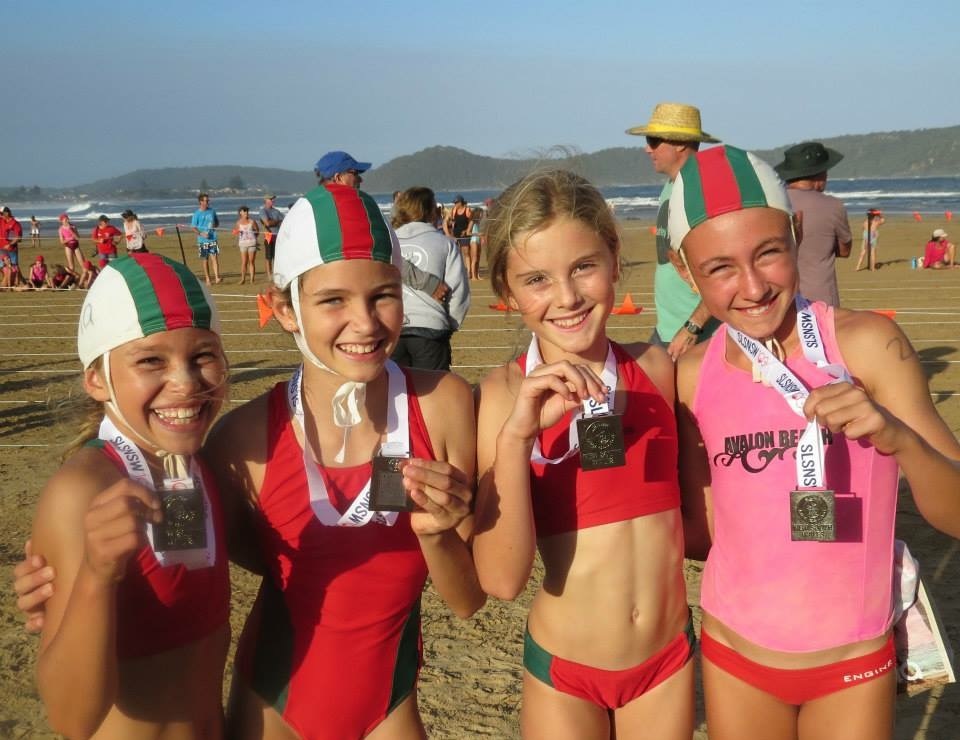 The Surf Rescue Certificate (SRC)
At age 13 you can become a Cadet Surf Lifesaver by completing your Surf Rescue Certificate (SRC). Over approximately 10 weeks, typically held with mid-week theory and weekend practical application, you will be provided with the skills and knowledge to be able to participate as a Cadet in Life Saving operations and join a patrol team at Avalon Beach.
The course covers:
Safety and wellbeing




Surf awareness and skills




The human body




Resuscitation




Defibrillation and basic oxygen techniques




First aid




Communications




Rescue techniques




Beach management



You must be at least 13 years of age to complete your Surf Rescue Certificate. Avalon Beach SLSC the course is run once a year, typically in October-December.
Youth Focus at Avalon Beach SLSC
Avalon Beach SLSC is proud of its innovative and award winning youth program. This program was first recognised in 2014 with the Club winning Surf Life Saving Sydney Northern Beaches' Most Outstanding Club for Support to Youth and Member Development and again in 2016 taking out the prestigious NSW Surf Life Saving Award of Excellence. Our programs focus on social, recreational and educational activities, with a primary focus on keeping busy, making new friends, keeping fit and having fun.
Our Under 15 age group are known as the "Cadets".
Cadet Members have generally completed the Nipper program and their Surf Rescue Certificate, so this year is a "gap" year between Nippers and the commencement of training for the Bronze Medallion. This year is all about having a great time, learning some life skills and doing activities that are completely different from the usual Surf Club events.
Our Under 16 age group are known as the "Rookies".

Rookies hone their Life Saving skills, carry out water safety duties, increase their fitness and mix it up with a series of social events, trips away and challenges. During their Rookie year, members will train and sit for their Bronze Medallion, after which they are fully qualified Lifesavers. The Bronze Medallion not only teaches you how to save lives and learn all the skills required to become a Lifesaver and also looks great on your CV!
Our Under 17 and Under 18 age groups are known as the "Bronzies"
, and as qualified Lifesavers are assigned to a patrol. But it's not all work: the program for the Bronzies aims to give them the life skills they need, with activities such as an advanced driving course, boat license training and a barista course. There are also self-directed and organised social events (with just a bit of parental supervision) targeted specifically for this age group.
Just some of the activities in our youth program are:
• Surf Safaris
• Camping
• Dirt bike riding
• Canyoning
• Skirmish
• Weekend away patrol and sleepover at Garie Beach SLSC
• Laser tag
• Stand Up Paddle Boarding
• Go karting
• Gym and weights training
• Movie nights
• High Ropes Course
• Sleepovers at the Club
• Sailing
• Yoga
• Surf Boat rowing
• Boxing
• Rock climbing
• Mystery Adventure Challenges
• Advanced driver course
• Barista course
• Boat License training
The girls and their fellow surf life saving members will now get to enjoy a well-deserved break, although some beaches across the state will continue to be patrolled by council lifeguards, ensuring that there is a presence on the coastline throughout the cooler months.
"I would like to take this opportunity to acknowledge the efforts of every single one of our lifesavers who have contributed to the movement this season," Surf Life Saving NSW CEO Steven Pearce said late this week.
"Our members have done a wonderful job over summer under some quite challenging situations, and with it being the final weekend of patrol it's crucial to reiterate the key safety messages as complacency can potentially lead to some deadly situations.
The warm start to Autumn contributed significantly to the workload of volunteer surf lifesavers who have performed more than 5,000 rescues and watched over at least 6 million visitors on NSW beaches since coming on duty last September.

Flags will fall on season 2017/18 this Sunday 29 April with volunteer surf lifesavers to return for the new season from late September.

During the off-season many members undertake extra training in associated skills such as First Aid, or continue a slightly more relaxed fitness routine that complements the knowledge that saves lives on our beaches and produces mentally and physically fit for life Australians through the course of each Season's within club carnivals and those where they meet their peers - those they work beside or will work with when adults.
Nina, Tyella, Sammy and Tegan will probably head back to Whaley and get involved in the Cadet activities the club does during the cooler months. Darren will be seen at Avalon Soccer, contributing to community there too.
As they all pull off their club caps it offers all who they have served an opportunity to doff their own hats in 'Thank you'.
And; Mr. Cutrie,
Nina McGuffog, Tyella Toll, Sammy Casey and Tegan Scott - you rock!
Thank you for all your efforts this Season too.