August 6 - 12, 2017: Issue 324
Avalon Beach SLSC 2017 AGM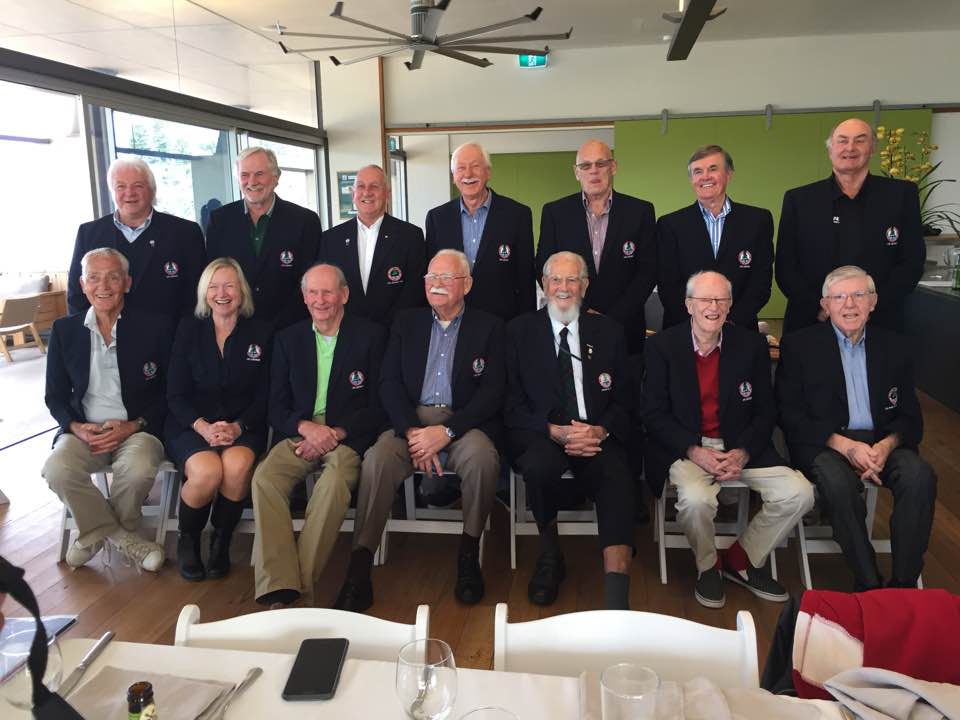 Avalon Beach SLSC Life Members
Front row left to right: Jack Watt, Christine Hopton OAM, Peter Akehurst, Bob Head, Ken Davidson, Don Imeson, Michael Byrnes OAM.
Back row continuing on, right to left: Roland Luke, Bruce Muston, Bill Wall, Roger Sayers, Warren Young OAM, Steve Jacek, Kevin Veale.
Apologies Warren Mitchell OAM, Peter Carter, Rick Millar.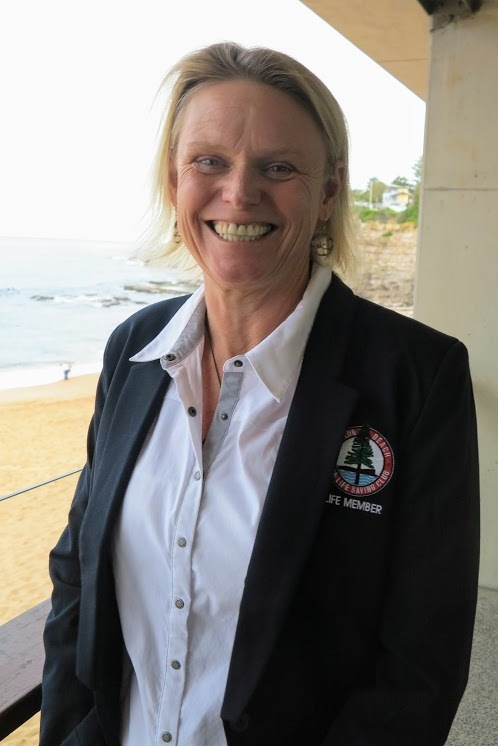 New Life Members 2017: Louise Lindop, Mark Heffernan.
Life Membership of Avalon Beach SLSC is only awarded to long serving members who have made sustained outstanding service to the club and community for a minimum of 15 years. It is a privilege of not automatically awarded.
Nominations for new Life Members each year may be submitted by any member together with supporting material, to the Life Members Committee (Michael Byrnes OAM Chair, Bob Head, Warren Young OAM, Roger Sayers, Bruce Muston, and exofficio members, the current club president and club captain). The committee makes its recommendations for any new Life Members, and passed by resolution of members at the AGM.
Avalon Beach SLSC 2017 AGM
Avalon Beach Surf Life Saving Club's AGM was held on 30 July 2017 in the clubhouse. Club President Richard Cole presented the
2016-2017 annual
report, the club's 92nd, and the Club's strategic
plan to 2021
to members.
Highlights of last season's patrols included:
- No lives lost when patrols were on duty
- 32 Rescues
- 378 Preventative Actions
- 88 First Aid Cases
The number of rescues and preventative actions were down on last year's figures because large and dangerous surf conditions on many weekends throughout the season required the Club's patrols to close the beach for public safety on those occasions. But even though the beach may be closed, patrol members remain on duty maintaining surveillance at the beach.
Active members carried out a total of 6495 volunteer hours last season.
Awards for Long Service
Life Member
Ken Davidson
receiving his 70 year SLSA service award capped numerous awards presented to many members for long service to the community.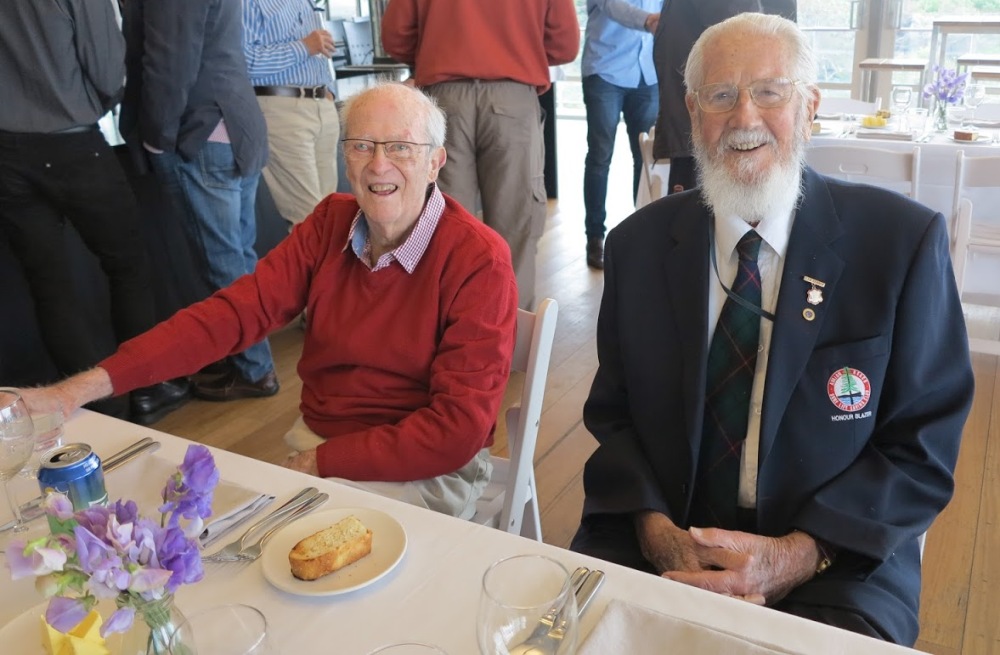 Don Imison and
Ken Davidson
New Life Members
Two new Life Members were heartily endorsed by members at the very well attended AGM in recognition of their sustained, outstanding service (see background note with Life Members photo) - Louise Lindop, becoming the Club's second female Life Member, and Mark Heffernan. Their achievements were summarised to members by two of the Life Member Committee Warren Young and Roger Sayers.
Indicating what a privilege the award of Life Membership is, Ken Davidson with his 70 years of outstanding service spoke to endorse their recommended elevation, by saying that hearing the work they had done made him feel ashamed that he hadn't done more! (which was of course, nonsense).
Club Office bearers for 2017-18
All 89 elected positions for office bearers in the Club (senior and junior activities) were filled, highlighting the Club's healthy membership situation, and the willingness of members to put up their hands for extra duties in responsible positions.
Key positions for next year are Richard Cole as President, and Melinda Akehurst and Peter Carter as joint Club Captains (In Charge of Rescue Services).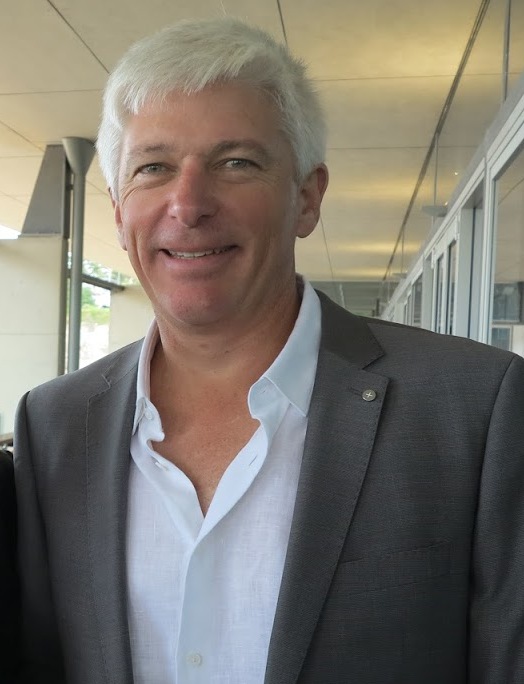 Richard Cole - incoming President of Avalon Beach SLSC for 2017-18 Season
Surf Life Saving Sydney Northern Beaches Awards of Excellence
The Surf Life Saving Sydney Northern Beaches Awards of Excellence celebrating the best of the best across the 21 Northern Beaches Surf Clubs was held on 23rd June 2017. The Club's winners of the night were Louise Lindop with an Outstanding Service Award recognising her amazing service over so many years, and the Pinkies Surf Boat Team of Nick Sampson, Matthew Mayall, Peter Ashcroft, Scott Poole and Nathan Wellings, who were overall winners in the Under 23 Age Group pointscore. President Richard Cole congratulated our winners and all our nominees in many hotly contested categories.
The Club's nominees were:
Louise Lindop: Assessor of the Year
Nathan Wellings: Athlete of the Year
Darren Cutrie: Coach of the Year
The Goats Surf Forecast (Roger Sayers): Community Education Program of the Year
Singapore Nippers Program: Initiative of the Year
Robert Richardson: Masters Athlete of the Year
Darren Warrener: Official of the Year
The Pinkies U23 Surf Boat Team: Surf Sports Team of the Year
Volker Klemm: Volunteer of the Year
Stephen Broderick: Trainer of the Year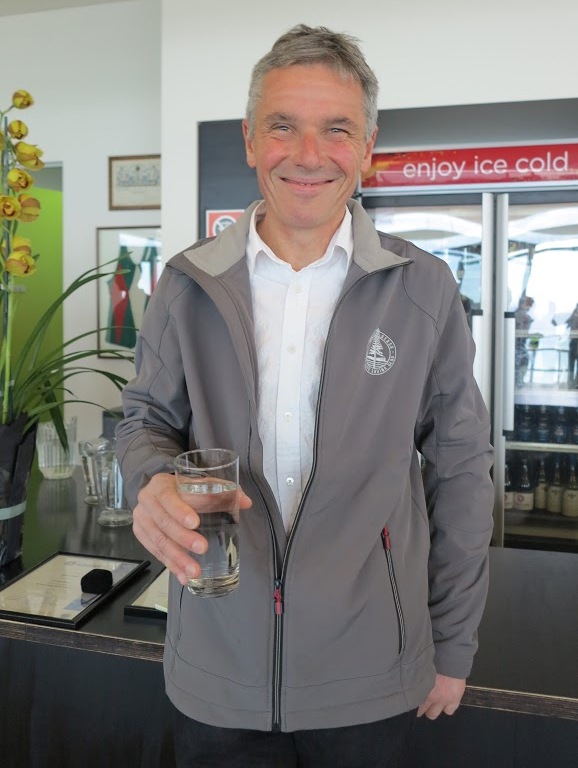 Volker Klemm: Volunteer of the Year nominee
AGM Invited Guests
Guests included Club Patrons Bronwyn Bishop and John Brogden, local Federal MP Jason Falinski, former Pittwater councillors Kylie Ferguson and Bob Grace. Apologies were sent by state MP Rob Stokes and Northern Beaches Council administrator Dick Persson.
New Members Welcome
New members are always welcome, all ages, all skill levels, etc. Club membership is a great way to get fit, learn useful lifesaving skills that can be applied throughout your life, and even if you're not able to do that there are many roles where help is welcome.
To meet new people, contribute to an extremely worthwhile community service and have fun!...
Roger Sayers Life Member
ABSLSC Publicity Officer
Photos courtesy Warren Young OAM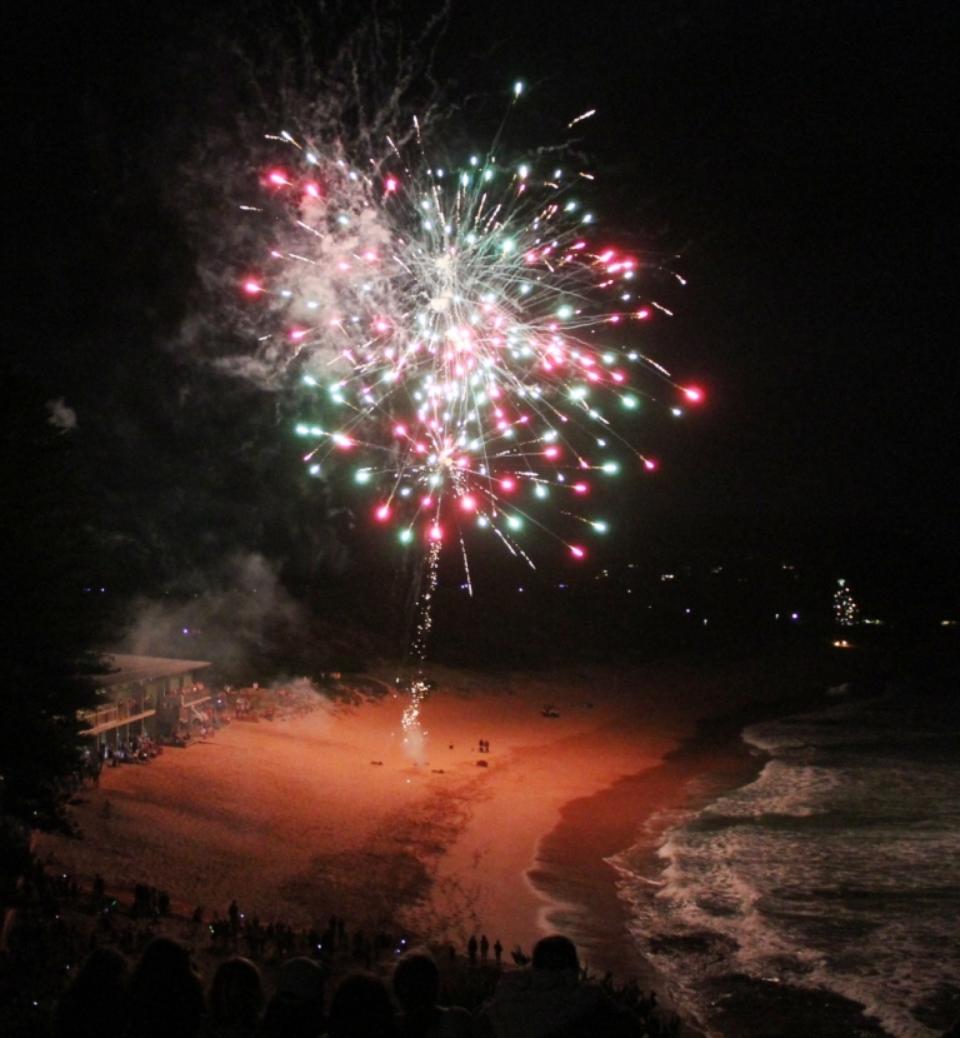 Above: Carols by the Beach 2016 - A J Guesdon
photo
.