March 31 - April 6, 2019: Issue 399
Australian Sailing Team prepares for Palma 2019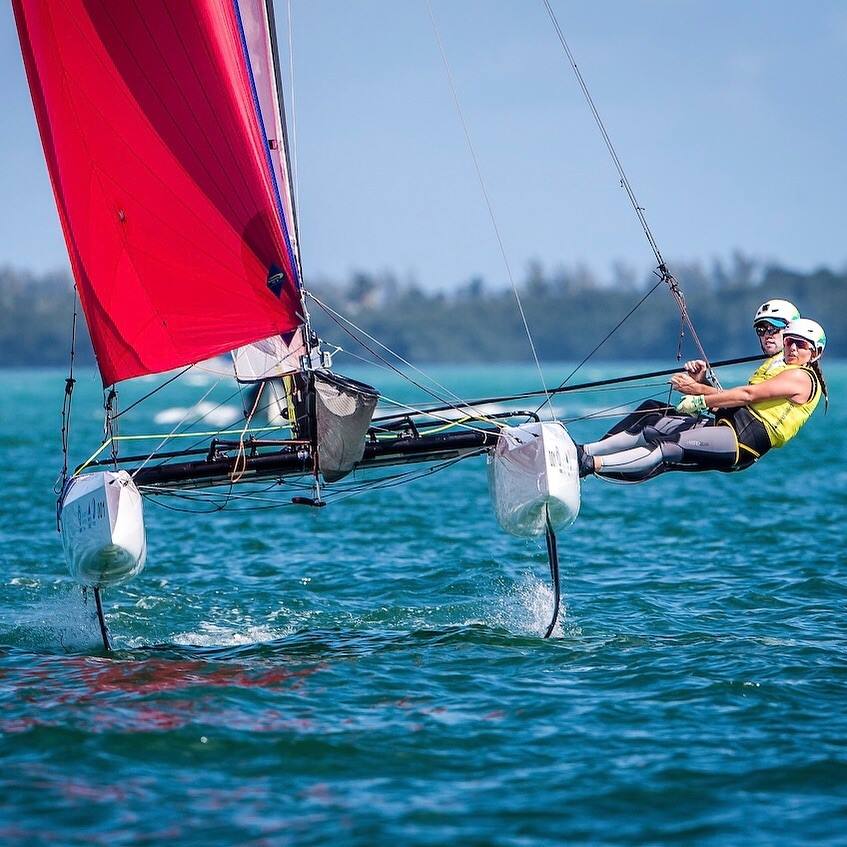 Jason Waterhouse and Lisa Darmanin getting limber! The Trofeo Princesa Sofía Iberostar gets underway Monday, April 1st. As the first major event of the 2019 European calendar, there will be big expectations on all competitors shoulders.
Members of the Australian Sailing Team have arrived in the Spanish coastal town of Palma, Mallorca, where they are preparing for the first European Olympic classes event of the season; the 50th Trofeo SAR Princess Sofia in Palma, where they will be pitted against other elite sailors from around the globe.

To be held from 1 to 6 April on the Mediterranean little more than a year out from the 2020 Tokyo Summer Olympic Games, the Australian squad of 25 will represent across six classes.
Men's 470 skipper, Mat Belcher is the most experienced, having delivered gold and silver Olympic medals from the 2012 and 2016 Games respectively, crewed by Will Ryan in the latter. Ryan's sister, Jaime also has Olympic experience, having made her debut in 2016 in the Women's 470. She has successfully made the switch to the 49erFX as crew for Tess Lloyd.
Unusual for any sport, among the crews are two sets of brothers (49er), a brother and sister (470 Men and 49er FX), cousins and siblings, Jason Waterhouse and Lisa and Paul Darmanin (Nacra 17).
In the Nacra 17, successful sailing cousins Jason Waterhouse and Lisa Darmanin won Silver at the 2016 Olympics. Joining them in Palma is Darminan's brother Paul and his crew Lucy Copeland.
Brothers David and Lachy Gilmour have strong sailing genes, their father Peter, is an America's Cup veteran and a four-time World Match Racing Tour winner. The brothers had pursued separate campaigns in the 49er, but have since joined forces, while brothers Sam and Will Phillips have been sailing partners for some years.
Australian Sailing's Performance Director, Iain Murray commented today, "Are the athletes on track to deliver? That's what we'll find out this week.
"This is an exam of sorts for them – this is the first of the European season's events. We'll see if they are on trajectory – we'll see where they are at. We will see if there are things that need fixing - there always are things to look at."
Murray, who will join the team in Mallorca on Tuesday, will be on water every day to assess "and to check progress," he said. "They have all done lots of work. We have a few not getting consistent results, so we will look at that."
Overall, Murray concedes it is good to have many high-achieving teams in some classes pushing each other. "There are hopes in a lot of these classes where some have been on the fringe."
With a vast sailing repertoire that includes representing Australia at the 2008 Beijing Olympics as skipper of the Star keelboat, Murray is well aware of the factors involved in preparing for the Games and for a successful campaign.
"Health, fitness, mental preparation, all come into it. Can we get it all together and turn into a result? That's what we're here to find out," he said.
This campaign and others this year are crucial for selection for the 2020 Olympic Games.
The Australian Team in Palma comprises:
470 Men's
Mat Belcher and Will Ryan
Chris Charlwood and Josh Dawson
470 Women's
Nia Jerwood and Monique de Vries
49er
David and Lachy Gilmour
Sam and Will Phillips
Tom Needham and Joel Turner
Kurt Hansen and Simon Hoffman
49erFX
Tess Lloyd and Jaime Ryan
Amelia Stabback and Caitlin Elks
Natasha Bryant and Annie Wilmot
Nacra 17
Jason Waterhouse and Lisa Darmanin
Paul Darmanin and /Lucy Copeland
Finn
Jake Lilley
See full entry list here: www.trofeoprincesasofia.org/en/default/races/race-inscriptions
Follow the Australian Sailing Team
Web: www.australiansailingteam.com.au
Instagram: @aussailingteam
Facebook: @aussailingteam
Twitter: @aussailingteam
YouTube: AusSailingTeam
About Palma
Palma is held annually in Spain, bringing together the world's top Olympic and Paralympic class competitors. The regatta signals the start of the European circuit for sailors who are campaigning for the Tokyo 2020 Olympic Sailing Competition. World Sailing's Sailing World Cup
Trofeo SAR Princess Sofia is sailed on the Mediterranean Around 1000 sailors, representing approximately 55 nations across 10 Olympic fleets, will compete.
Follow Trofeo SAR Princess Sofia
Website: www.trofeoprincesasofia.org/en
Facebook: www.facebook.com/TrofeoPrincesaSofia
Twitter: https://twitter.com/trofeosofia
By Di Pearson/Australian Sailing Team media manager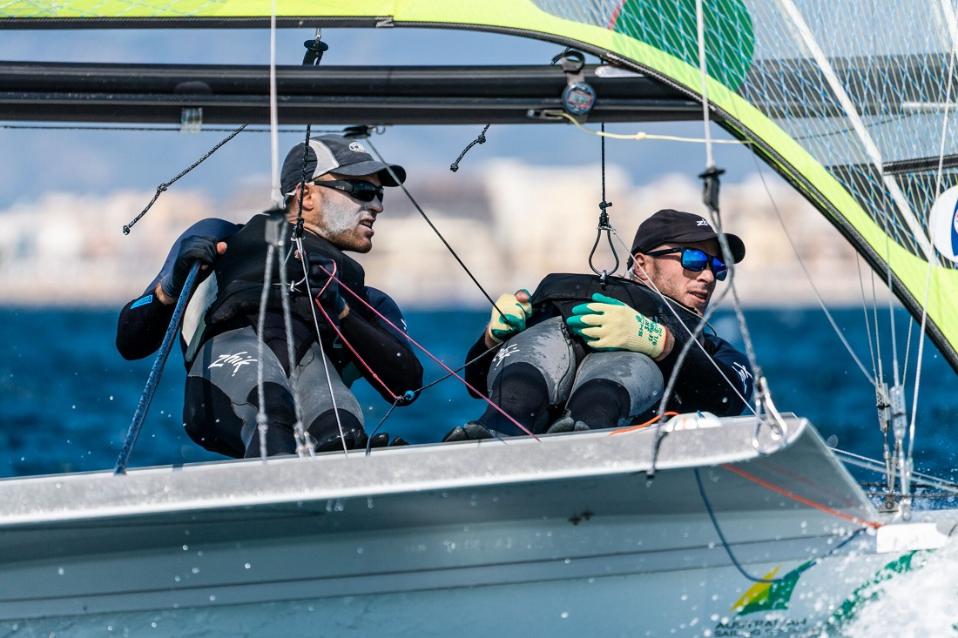 49er brothers Sam and Will Phillips - credit Beau Outteridge