October 22 - 28, 2017: Issue 334
Australian Sailing Awards 2017 Finalists Announced
The Australian Sailing Award finalists have been announced. A fantastic result and coverage for the RPAYC, from Youth Sailing, Coaching, Sports Promotion and of course Club of the Year.
Also nominated is Lisa Ratcliff – a wonderful sailing Journo whose reports run just about every week. Lisa is also a Pittwater resident who we'll be running as our Profile of the Week for Issue 342, published December 17, for several very good reasons!
Congratulations to all nominees and finalists. Everyone in Pittwater will have everything crossed for you.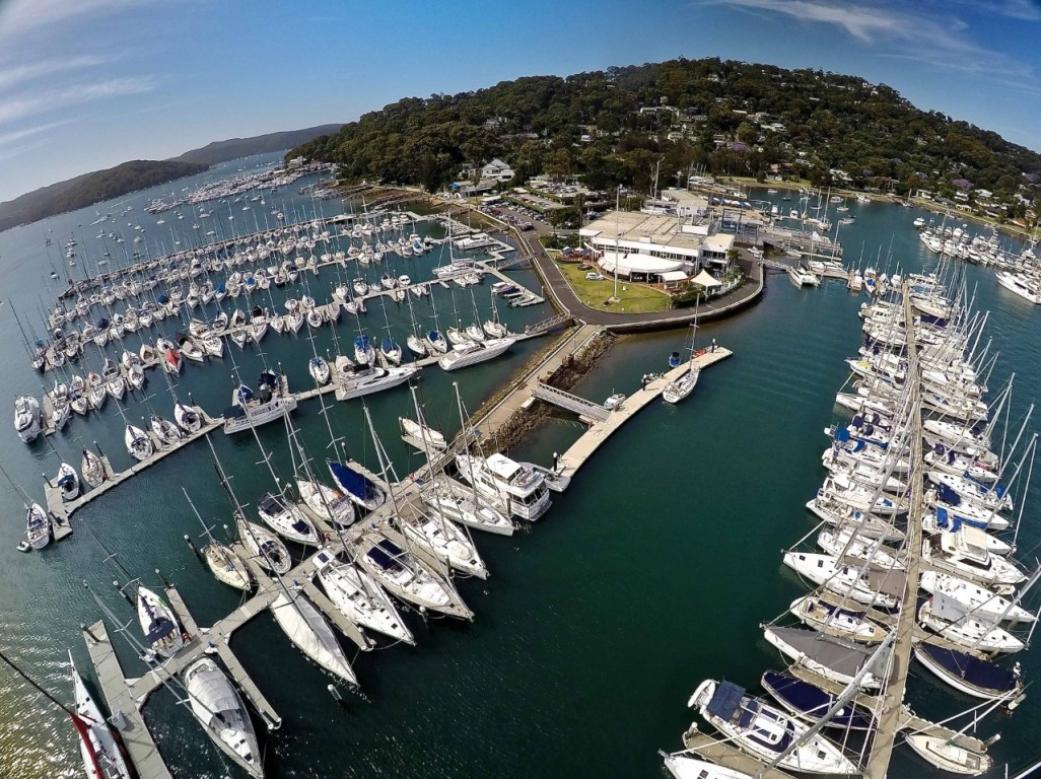 Australian Sailing Awards To Recognise Diverse Achievements
October 17, 2017
By Australian Sailing
The first woman to solo circumnavigate Antarctica, an America's Cup-winning skipper and a pair of youth world champions who made a remarkable sacrifice to pursue their Olympic dream are among an eclectic selection of high achievers announced as finalists for the Australian Sailing Awards.
Winners across a range of categories will be announced at a stylish ceremony at the Hyatt Regency in Sydney on November 3 that will incorporate the inaugural Australian Sailing Hall of Fame Induction.

Glenn Ashby, who skippered Team New Zealand to victory in the 35th America's Cup in Bermuda in June, is a finalist for Male Sailor of the Year. Ashby will face stiff competition from 470 sailors Mathew Belcher and Will Ryan, who claimed their fourth World Championship together in July, as well as Rio 2016 Gold medalist Tom Burton, who continued to achieve in the Laser with second placings at the Aarhus World Championship Test Event and Laser World Championships.

Busy Australian Sailing Team member David Gilmour earned nomination through strong results in the 49er, notable achievements in the match racing M32 class, and his work coaching and mentoring Club sailors. Harry Price, 21, joins the finalists after his breakthrough year, which featured victory in the Youth Match Racing Championships and encouraging results at senior level.

The field for Female Sailor of the Year is equally diverse. Among the finalists is Lisa Blair, who spent 184 days at sea overcoming extreme conditions to circle Antarctica alone aboardClimate Action Now. Blair is assembling an all-female crew to compete in the Rolex Sydney to Hobart Yacht Race in December.

In their first season together, Annabelle Davies and Madison Woodward took out the female section of both the US 29er National Championships and the 29er Open World Championships, earning a spot on the finalists list, while the experienced Heather Macfarlane excelled to be crowned the top female skipper at the World Tasar Championships.

Australian Sailing Squad members Nia Jerwood and Monique de Vries join the finalists after a hectic year in which they won a Silver medal at the 470 Junior World Championships and showed potential with a 13th placing at their debut open World Championship.

Another young duo, Natasha Bryant and Annie Wilmot, claimed the Youth World Championship in the 29er class in late 2016, but have chosen not to defend the title, instead moving to the Olympic 49er class in an effort to secure a berth for the Tokyo Games. The duo are also finalists in the Youth Sailor of the Year category, alongside another tight field, including Laser Radial Youth World Championship winner, Finn Alexander, and Zac Littlewood, who at 16 won a Bronze medal at the Laser Radial World Championships.

Talia Bulstrode made her name known with wins across a range of classes, including Sabot, Tasar and Opti, and 420 sailor Otto Henry earned a finalist spot by winning the Australian 420 Championships and Australian Youth Championships.

Rio Paralympics Silver medalist Matt Bugg – named the 2016 Tasmania Athlete of the Year - is a finalist in the Sailor of the Year with a Disability category.

Australian Sailing's night of recognition will also feature the Sport Promotion Award, Sport Professional Award, Volunteer Award, Club of the Year, Official of the Year, Instructor of the Year and Coach of the Year. David Kellett, who was conferred the Order of Australia in 2002 for services to sailing, will be acknowledged with the Lifetime Achievement Award.

MALE SAILOR OF THE YEAR - FINALISTS
Glenn Ashby
Mathew Belcher & Will Ryan
Tom Burton
David Gilmour
Harry Price

FEMALE SAILOR OF THE YEAR - FINALISTS
Lisa Blair
Natasha Bryant & Annie Wilmot
Annabelle Davies & Madison Woodward
Nia Jerwood & Monique de Vries
Heather Macfarlane

SAILOR OF THE YEAR WITH A DISABILITY - FINALISTS
Matthew Bugg
Russell Phillips
Christopher Symonds

YOUTH SAILOR OF THE YEAR - FINALISTS
Finn Alexander
Natasha Bryant & Annie Wilmot
Talia Bulstrode
Otto Henry
Zac Littlewood

SPORT PROMOTION AWARD - FINALISTS
Nicole Douglass
Lisa Ratcliff
The Royal Prince Alfred Yacht Club

SPORT PROFESSIONAL AWARD - FINALISTS
Greg Rowlings
Jenn Suffield

LIFETIME ACHIEVEMENT
David Kellett

MYA-NOMINATED AWARDS
VOLUNTEER AWARD - FINALISTS
Matt Carter (SA)
Maree Pickett (WA)
Jack Winning (NSW)

CLUB OF THE YEAR - FINALISTS
Royal Freshwater Bay Yacht Club (WA)
Royal Geelong Yacht Club (Victoria)
The Royal Prince Alfred Yacht Club (NSW)

OFFICIAL OF THE YEAR - FINALISTS
Ben Fels (Vic)
Barry Johnson (WA)
Ray McMahon (Qld)

INSTRUCTOR OF THE YEAR - FINALISTS
Gary Bruce (Qld)
Chelsea Hall (WA)
Kate Hyde (Vic)

COACH OF THE YEAR - FINALISTS
Grant Alderson (WA)
Richard Scarr (Tas)
Thomas Spithill (NSW)

About Australian Sailing
Australian Sailing is the national sporting organisation (NSO) for sailing, and peak body for recreational boating at Clubs, in Australia. It is one of over 90 NSOs recognised by the Australian Sports Commission (ASC).

Australian Sailing is a Federation consisting of eight State and Territory Associations, often referred to as Member Yachting Associations (MYAs). In turn there are more than 360 affiliated Clubs, who between them have approximately 65,000 registered on-water members.

In 2014, Australian Sailing moved to a company limited by guarantee after a change to the Constitution.

Australian Sailing is a not-for-profit organisation governed by a voluntary Board with a mix of elected and appointed Directors.
Australian Sailing Team is the performance arm of Australian Sailing in partnership with the Australian Institute of Sport (AIS) and with support from the Australian Olympic Committee (AOC) and the Australian Paralympic Committee (APC).
The Australian Sailing Team is the national representative team for Olympic and Paralympic class sailing.

Australian Sailing operates in accord with its Strategic Plan, developed and agreed upon with the Member State Associations.