September 18 - 25, 2016: Issue 281

Australian Life Saving Team At World Life Saving Championships 2016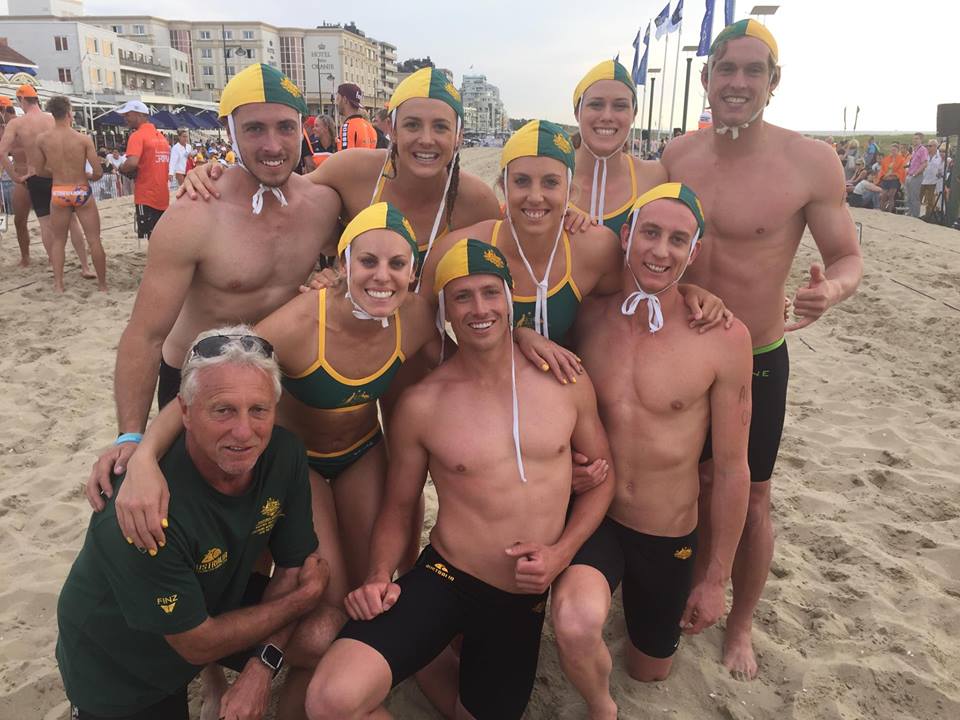 Photo courtesy Martin Lynch
Australian Life Saving Team World Championships 2016
By Surf Life Saving Australia
The Australian Life Saving Team did an amazing performance at the World Championships in the Netherlands. Our Open team finished second and our Youth team took out the Championship title yet again! Congratulations to everyone involved, you are all Australian hero's.
The Open Australian Lifesaving Team left nothing in the tank to finish second in the Life Saving World Championships 2016.
While the Australian team ended ahead on the overall medal tally with 10 gold, they were beaten by their main rivals, New Zealand for the Championship title.
The Australian team finished strong with a number of great win's on the fifth and sixth days.
A highlight of the final day was a double win in the beach flags with Melissa Cracroft-Wilson and Jake Lynch both taking out their flag championships.
"Winning the flags and beach sprint is something I'll savour for a long time to come. It was a special moment, made even more special winning it straight after Mel claimed gold," Jake Lynch said.
Golden girl Jordan Mercer continued her exceptional performance up until the last second hour taking out the ski final on the last day of competition.
Georgia Miller took out her first individual win of the Championship taking winning the Open Ironwoman on the last day.
To top it off for the Open girls, Jordan Mercer, Georgia Miller Prue Davies and Melissa Cracroft-Wilson took out the Open Female Taplin Championship.
"I am thrilled with the result today, having won the Iron and then winning the Taplin with some of my best mates was next level" Georgia Miller said.
The Open men also pushed themselves up until the end with team Captain Tim Schofield, who arguably had the biggest program of the team competing in over 15 events, finishing with a second in the Board Rescue, while Dane Farrell picked up third place in the Ironman.
"To captain this team was one of the proudest moments of my career. We went better than ever in the pool and were strong on the beach. I can't fault anything. Everything about this campaign went up a notch, from improvements in our sports science all the way through to our culture. New Zealand were just too good this time around and well done to them," Tim Schofield said.
Head Coach Danny Short explained that it was always going to be a tough campaign, but said that the team will be stronger and harder to beat in the future because of it.
"I am proud of this team. They left every ounce of energy out there, both in the pool and beach. But I'm even prouder of their commitment to each other and what their representing. This is a very young team, who will learn and grow. We may not have won the points, but we leave as winners."
The Australian Youth Team dominated the Life Saving World Youth Championship to take home the crown again.
Coach Brett Dowker said he couldn't be happier with the result and believes it is a great way to develop our future athletes.
"Five of the current 12 members of the open team came from the previous youth team, which highlights our pathway system's working. I have no doubt that this trend will continue, especially given such a powerful display."
Newport, Newport, Newport!
Great News from the Netherlands with Newport Masters legends Ted Smithies finishing 1st in the beach sprint and super coach Marty Lynch 2nd in the Beach Flags at the World Championships in their respective age groups. Congratulations to both; excellent results.
World National teams and Inter-club Championships in Noordwijk, Netherlands now completed with Jake Lynch backing up his 2 gold medals in the international with a gold in the Inter-club Beach Sprint .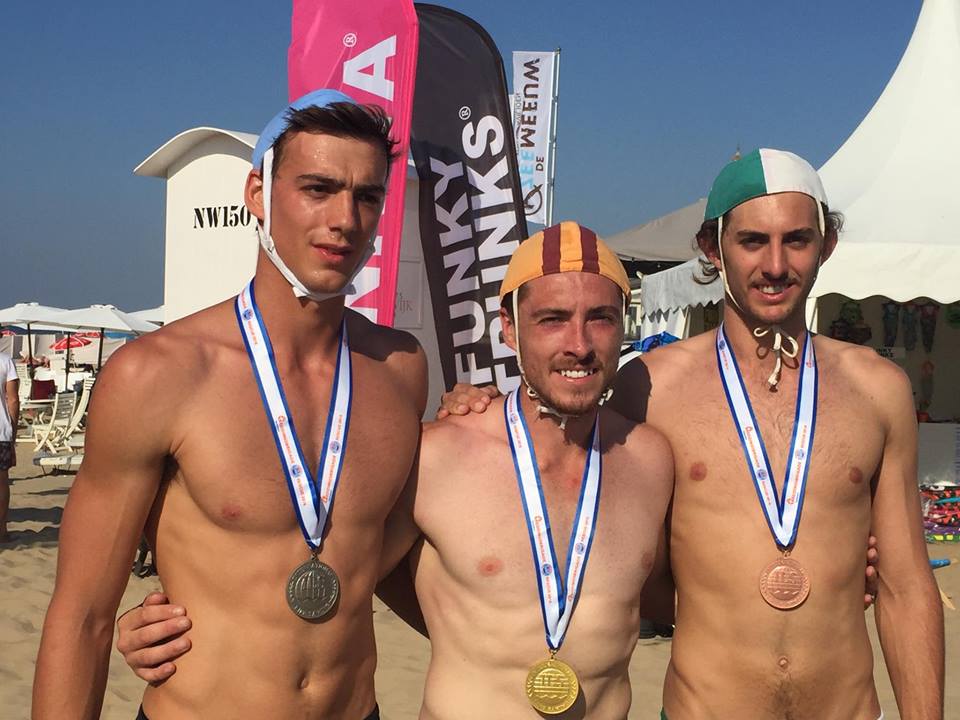 The World Life Saving Championships (pool and surf) have been completed in the Netherlands where Newport was represented in the Australian Team by our very own Jake Lynch, Georgia Miller, Dane Farrell and Marty Lynch (Australian Team Beach Coach), also representing Australia in the Youth Australian Life Saving Team was Charlie Brooks and Isaac Smith.
The Australian Youth Team dominated to win the competition and the Australia Open Team came second overall to New Zealand.
The Newport members performed superbly as illustrated by their results:
1st Beach Flags
1st Beach Sprint
2nd Beach Relay
4th Oceanman relay
Jake then backed up to compete for Newport SLSC in the inter-club competition held at the World Championships where he achieved 1st Beach Sprint
1st Oceanwoman
1st Board Rescue
1st Beach Relay
1st Oceanwoman Relay
2nd Medley relay
2nd Obstacle Relay
3rd Ski
4th Surf Race
6th Manikin Relay
2nd Board Rescue
2nd Beach Relay
3rd Oceanman
3rd Ski
4th Board
4th Tube Rescue
4th Oceanman Relay
4th Surf Race
1st Ski
1st Board
1st Board Rescue
1st Oceanman Relay
2nd Oceanman
2nd Tube Rescue
4th Obstacle Relay
4th Manikin Relay
4th Medley Relay
Charlie Brooks
1st Board Rescue
1st Oceanman
1st Oceanman relay
2nd Board
6th Ski
7th Beach Sprint
To be selected in the Australian Life Saving Team is a fantastic honour and a well-deserved reward for the hard work and commitment that these Newport competitors have applied to their training and racing.
The exemplary results they have achieved at the World Championship competition against the very best Life Savers in the world is a wonderful accomplishment for all of our Newport representatives and I am sure that I can speak for the entire Club in congratulating them on a job very well done, we are very proud of our Australian Team representatives and what they have achieved.
By the way,
Newport's Dan Grbac
represented Canada in the World Championships and achieved:
3rd Beach Sprint
13th Oceanman Relay