July 25 - 31, 2021: Issue 503
Surfing News this week
1: Surfing NSW launches 2021 Lead Her Masterclass series

2: Hyundai Set To Rev Up Boardriders Battle Series In 2021/22

3: Mick Fanning To Host Season Two Of The YETI Australian Junior Online Surf Championships In September 2021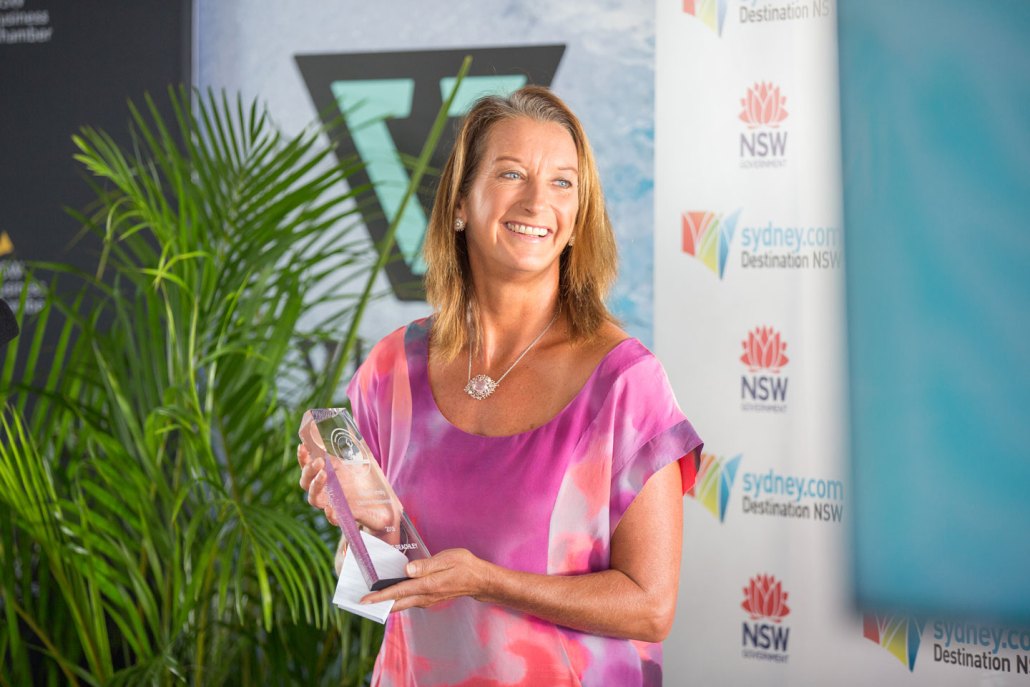 The first Lead Her online masterclass will feature seven-time World Champion Layne Beachley in an hour session titled Paving The Way. IMAGE CREDIT: Ethan Smith / Surfing NSW
Surfing NSW launches 2021 Lead Her Masterclass series
July 19, 2021: Surfing NSW
Thanks to a grant from the Women Leaders in Sport (WLIS) program - an Australian Government initiative, managed by Sport Australia in partnership with the Office for Women - Surfing NSW will roll out a series of online and physical female-specific leadership development programs named Lead Her.
The series will be delivered across the state through Surfing NSW's women's surfing platform, Her Wave.
The WLIS Organisation Development Grants program supports national and state sporting organisations to inspire and develop women to become leaders in sport.
Surfing NSW will run four one-hour online "Drop-in" Masterclass experiences for NSW female surf school coaches and judges over September. Based on a set of criteria and in partnership with our network, participants will earn the opportunity to continue their development and be selected for the Lead Her "Level Up" Leadership Development Camp at the Surfing Australia High-Performance Centre.
The program aims to develop the quality of our current female coaching leaders through development opportunities that ensure potential leaders, and those in leadership positions, continue to grow and develop. The focus is to empower females in coaching roles to believe in themselves, put their hand up for opportunities and take a seat at the leadership table.
The first Lead Her online masterclass will feature seven-time World Champion Layne Beachley in an hour session titled Paving The Way.
"Women hold up half the sky so I'm stoked to be collaborating with Surfing NSW to inspire, educate and empower future generations of female leaders in surfing, coaching and judging," said Beachley. "Through the power of story-telling, I aim to share how I managed to thrive in a male-dominated world, challenge the status quo and pave the way for future generations. Creating a more inclusive, safe and equal environment for women is good for business and good for surfing."
Former ISA World Surfing Games representative and professional surfing commentator Jess Grimwood is elated to host the four online sessions with Surfing NSW.
"I'm so proud to be a part of surfing and its growth at the moment," said Grimwood. "It's an exciting time with so many opportunities if you are passionate about it. For me I'm doing a program with the AIS about leadership as a woman and finding my voice in surfing and through my commentating, so to have the opportunity to put some new skills to work in an environment with heroes I've looked up to is just amazing. I'm truly grateful that Surfing NSW and Surfing Australia have invested in us as surfers, ex-competitors and women to help grow the sport."
We are asking all Surfing NSW Surf Schools and Boardrider Clubs to nominate:
Surf Schools: Nominate your coaches here.
Boardrider Clubs: Nominate your surf judges or members here.
We are also giving away the opportunity for additional coaches and judges to enter through an exclusive giveaway. Enter here.
For more information on Her Wave vision for female surfing in NSW see our website.
ABOUT HER WAVE:
Her Wave is Surfing NSW's women's surfing platform to help build a more inclusive and joyful female surf culture in NSW. By working alongside the Surfing NSW network of stakeholders and participants, we aim to increase access, connect communities, offer progressive and fun experiences, and provide leadership opportunities to help grow and nurture female participation in the sport.
Lead Her is Her Wave's leadership pillar which supports initiatives that will play important roles in supporting gender equity, reshaping stereotypes, empowering participants, and supporting women and girls in surfing.
Hyundai Set To Rev Up
Boardriders Battle Series In 2021/22
July 19, 2021
Surfing Australia today announced Hyundai Motor Company Australia as the naming rights partner to the 2021/22 Hyundai Australian Boardriders Battle Series for the next three years.
The 2021/22 Hyundai Australian Boardriders Battle is set to be bigger and better than ever as it launches into a ninth season beginning August 28th on the Gold Coast as the Sunshine State's best clubs fight it out for places at the Prestigious National Final in early 2022.
In what has become world-renowned as the biggest and best club surfing series on the planet, the nine leg Hyundai Australian Boardriders Battle Series will again travel to all corners of the country with events at epic locations like Phillip Island, North Narrabeen and Newcastle for the National Final.
Kevin Goult - Director of Marketing, Hyundai Motor Company Australia said: "Hyundai Australia couldn't be more stoked to step up as the naming rights sponsor of the Australian Boardriders Battle Series from 2021-2024. As a supporting sponsor of the grassroots series for over three years now, Hyundai truly appreciates that boardrider clubs are the lifeblood of Australian surfing. For many young boardriders, this series is the first taste of competitive surfing and the beginning of what for some is a lifelong journey. Hyundai looks forward to supporting Australia's next generation of surfers along this journey. Bring on an epic Hyundai Australian Boardriders Battle."
With a rich history full of massive moments, it's a guarantee that yet again the 2021/22 series will see the cream of the crop will rise to the top at both state and national levels.
Surfing Australia CEO Chris Mater said: "Firstly, I am stoked to welcome Hyundai on board as the event's naming rights partner. It has been a pleasure partnering up with Hyundai for several years now and to be to strengthen the relationship through our flagship series in 2021 is huge for both parties. We look forward to another epic Hyundai Australian Boardriders Battle Series and good luck to all clubs going for glory!"
Entries for all events in the series open Monday 26th July at 7 am
2021/22 Hyundai Australian Boardriders Battle Series Dates
CLICK ON THE LINKS BELOW TO ENTER
EVENT 1 - NSW NTH - COFFS HARBOUR, NSW - AUG 21, 2021 - ENTRIES OPEN JULY 26, 2021
EVENT 2 - GOLD COAST, QLD - AUGUST 28, 2021 - ENTRIES OPEN JULY 26, 2021
EVENT 3 - FLEURIEU PENINSULA, SA - SEPT 4, 2021 - ENTRIES OPEN JULY 26, 2021
EVENT 4 - TRIGG, WA - SEPT 18, 2021 - ENTRIES OPEN JULY 26, 2021
EVENT 5 - CLIFTON BEACH TAS - OCT 2, 2021 - ENTRIES OPEN JULY 26, 2021
EVENT 6 - PHILLIP ISLAND, VIC - NOV 6, 2021 - ENTRIES OPEN JULY 26, 2021
EVENT 7 - NSW CENTRAL - NORTH NARRABEEN, NSW - NOV 27, 2021 - ENTRIES OPEN JULY 26, 2021
EVENT 8 - NSW SOUTH - KIAMA, NSW - DEC 11, 2021 - ENTRIES OPEN JULY 26, 2021
The ninth season of the Hyundai Australian Boardriders Battle is the country's biggest grassroots boardriders event, involving more than 60 of Australia's best boardrider clubs and $112,700 in prize money.
NOTE: Due to the ongoing COVID-19 situation and Surfing Australia's commitment to comply with all State and Federal regulations, series dates are subject to change at any time.
The Hyundai Australian Boardriders Battle is proudly supported by Destination NSW.
The 2021/22 Hyundai Australian Boardriders Battle series is proudly supported by Hyundai, Oakley, ACCIONA, 2XP, mySURF.tv and Surfing Australia.
For previous results, images and video highlights head over to www.australianboardridersbattle.com​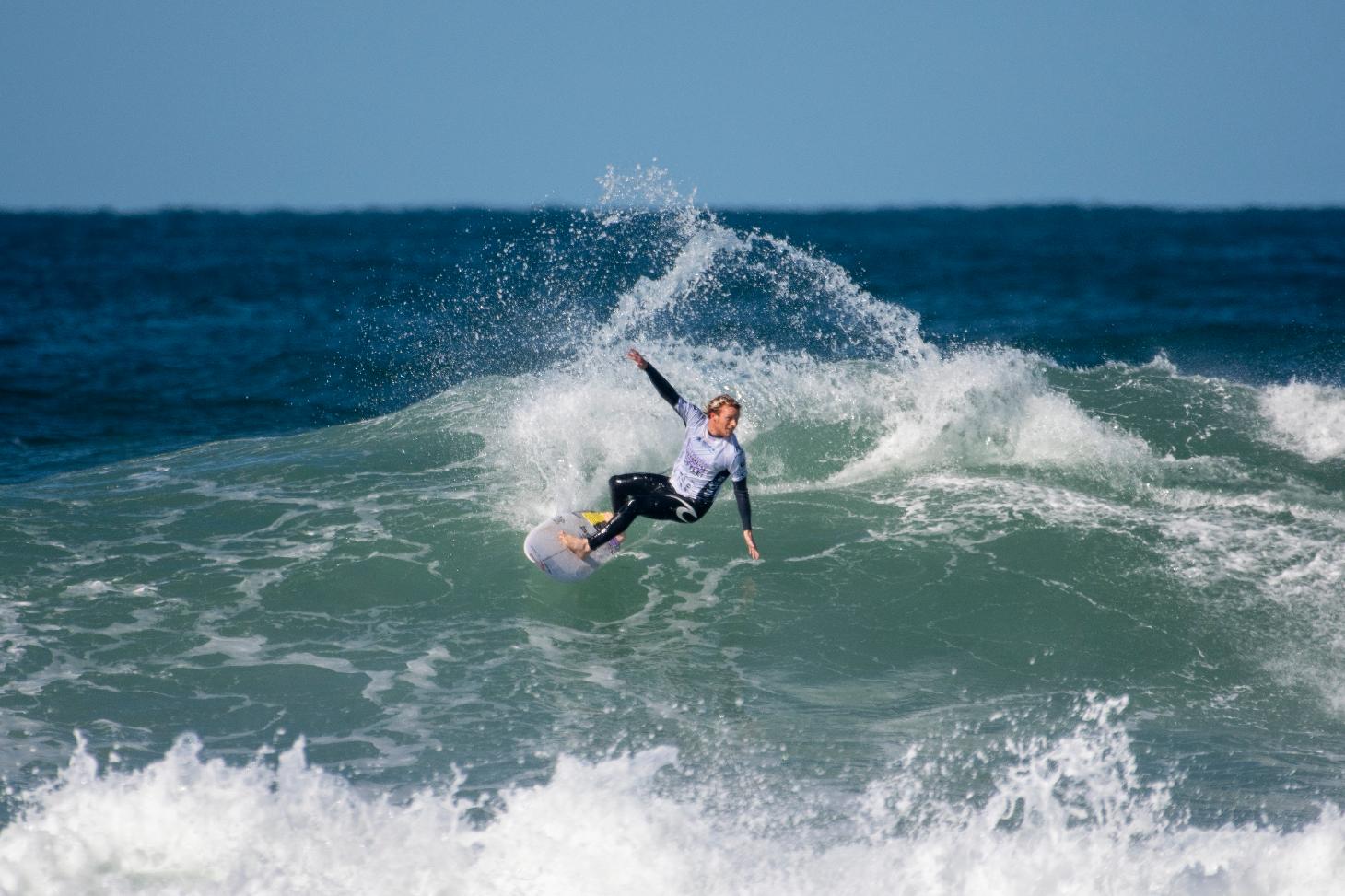 Dylan Moffat, North Narrabeen - North Narrabeen Boardriders Club were 2021 nudie Australian Boardriders Battle National Champions! Image Credit: Ethan Smith /Surfing Australia
Mick Fanning To Host Season Two Of The YETI Australian Junior Online Surf Championships In September 2021
July 23, 2021: Surfing Australia
The 2021 YETI Australian Junior Online Surf Championships are set to give the country's best junior talent a platform to record their biggest carves, airs and barrel rides as it returns from September 13th.
This is an invitation-only event that will host 180 of Australia's top juniors in a head to head online surfing competition. The 2021 event is classified as a 10,000 point rated event which will earn competitors valuable rankings points towards the 2021 Surfing Australia National Junior Rankings ending December 31st.
There is individual success and loads of YETI prizes up for grabs, a major counting result towards the 2021 Junior Rankings and an overall champion state will be crowned.
Invitees will receive an e-invitation from Surfing Australia and their State Branch.
Running over two three week video submission rounds, the invitation-only YETI Australian Junior Online Surf Championships will post each social clip on Surfing Australia's social channels with the hashtag #yetijnrs the tag to follow.
As an added bonus again this year, none-other-than three-time World Surf League (WSL) World Champion and YETI ambassador Mick Fanning will feature in each round's recaps as well as announce the winners of the competition on Friday, October 29th, 2021.
Head Olympic judge Glen Elliott will lead a three-person panel in officiating what is expected to be 180 entrants across the two-three-week competition windows.
The Championships will again use the Clippero online platform for competitor submissions and judging throughout the competition period, allowing simple, easy to follow upload instructions. Entries Open on Monday, August 2nd at 5 pm following an invitation from each competitor's State Branch. Please note: This event is strictly Invitation ONLY.
For all event information visit: www.australianjunioronlinesurfchampionships.com
Surfing Australia CEO, Chris Mater said: " The 2021 YETI Australian Junior Online Surf Championships is a great platform for our talented juniors from around the country to showcase their skills in a different way to a normal competition scenario. I am pumped to see what crazy stuff the kids can nail down in their clip submissions and good luck groms!"
At Surfing Australia the health, wellbeing and safety of our competitors, staff and spectators is our priority, we at Surfing Australia will continue to follow the latest Government health advice in relation to the COVID restrictions.
The YETI Australian Junior Online Surf Championships is proudly supported by YETI, mySURFtv, Surfing New South Wales, Surfing Queensland, Surfing Victoria, Surfing Western Australia, Surfing South Australia and Surfing Tasmania.
NOTE: All Surfing Australia events and event dates are subject to change. Surfing Australia strictly adheres to any Federal Government directive regarding the current COVID-19 pandemic.

Image Credit: Lubricated Surf