February 6 - 12, 2022: Issue 525
Surfers Make Light Work Of Heavy Conditions At Hyundai Australian Boardriders Battle Newcastle Grand Final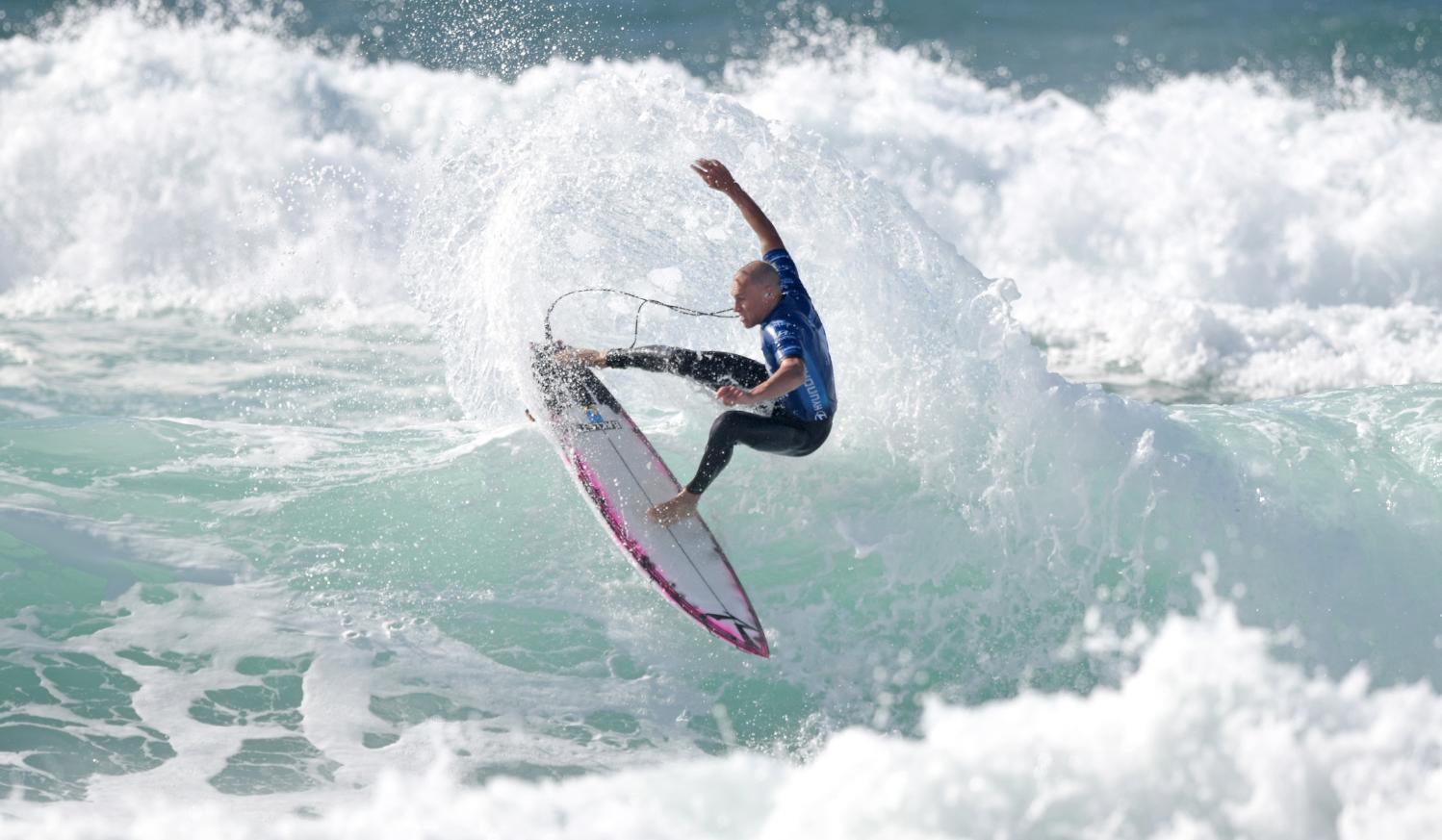 Lliam 'Letty' Mortensen,
Day 1 ABBNF2022
.Photo:
Blainey Woodham/Surfing Australia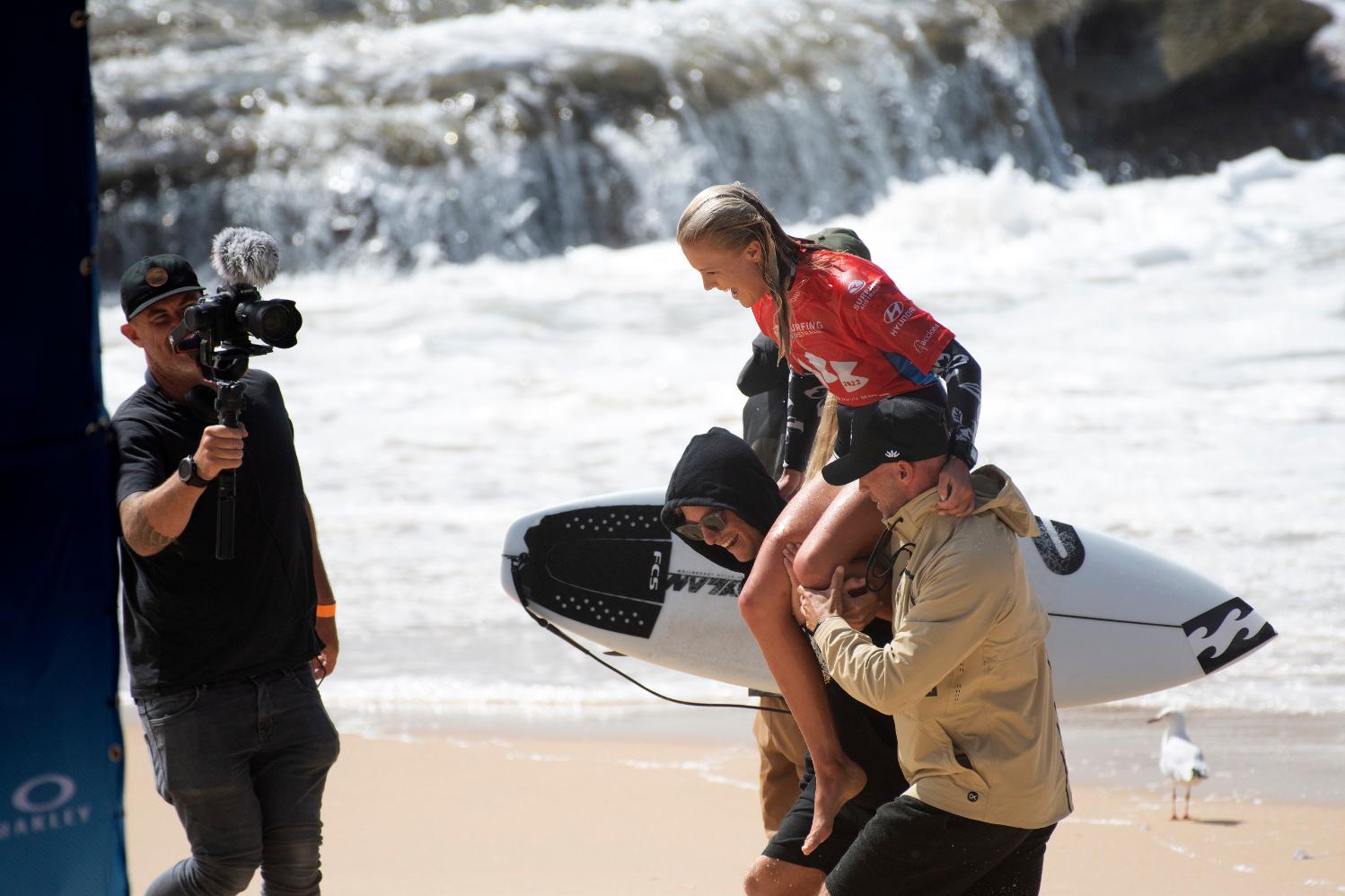 Tru Starling being chaired by team mates after her Heat, Day 1 ABBNF2022. Photo:
Ethan Smith/Surfing Australia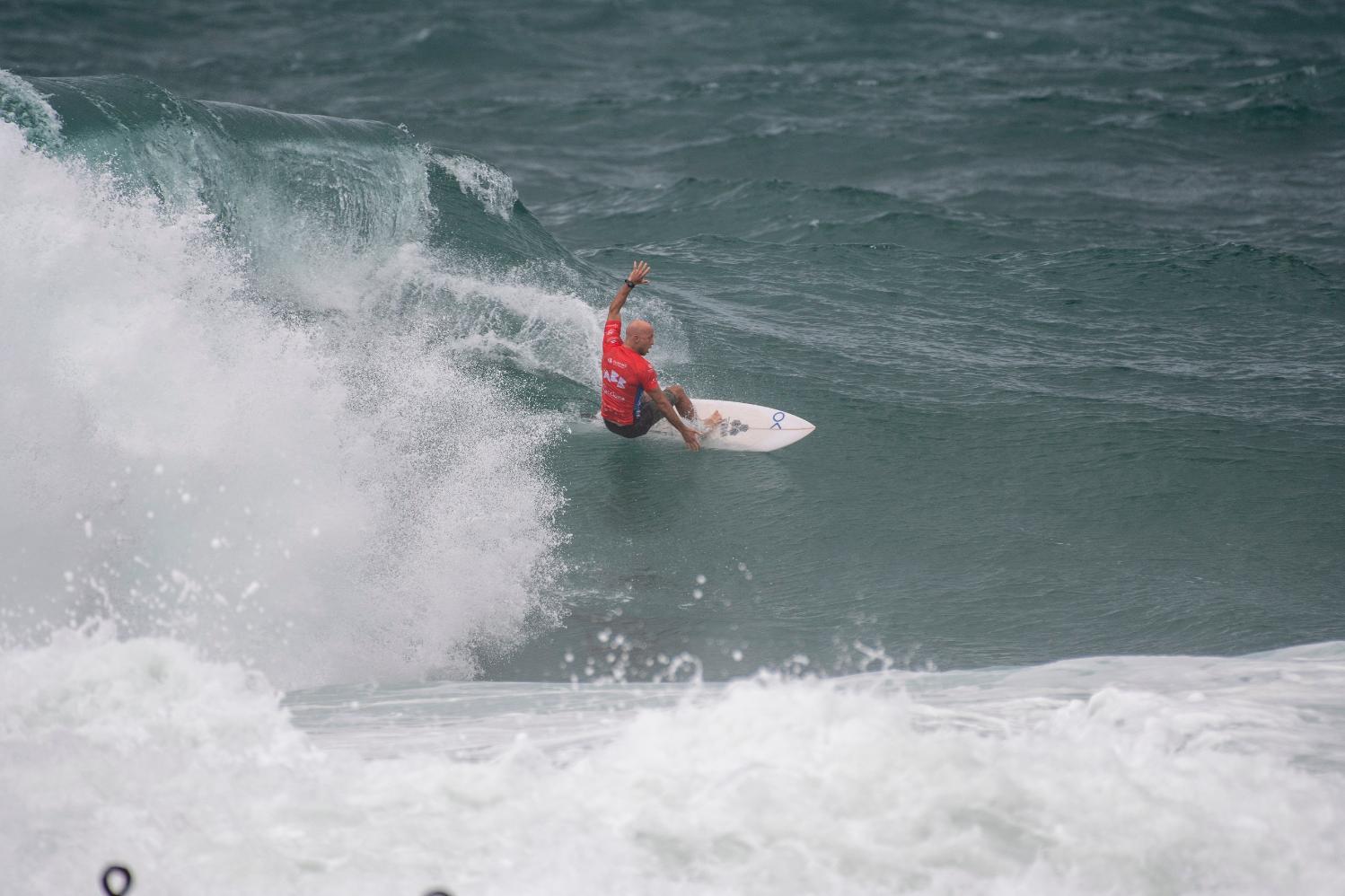 Nathan Hedge, Day 1 ABBNF2022. Photo:
Ethan Smith/Surfing Australia
Saturday, 5th February, 2022
By Surfing Australia
Despite a day of challenging surf and windy conditions, The Hyundai Australian Boardriders Battle Grand Final got off to flying start at Newcastle with the Open Men, Open Women, Masters and Juniors all surfing their individual heats.
Surfing for her beloved Snapper Rocks Boardriders, Kobie Enright found a diamond in the rough in her Open Women's heat as she mustered up a handful of beautiful forehand carve to post a solid 8.13 wave score. Enright looked majestic as she swooped through an array of difficult waves to find the clean sections that allowed her to nail the aforementioned turns.
"That was so difficult out there. It was definitely the most exercise I have done this year I reckon," said Enright. "Most heats prior to me had pretty low scores so I was just aiming to do one or two turns on a wave then you could potentially get a good score. I got lucky and got one really good section and the judges seemed to like it."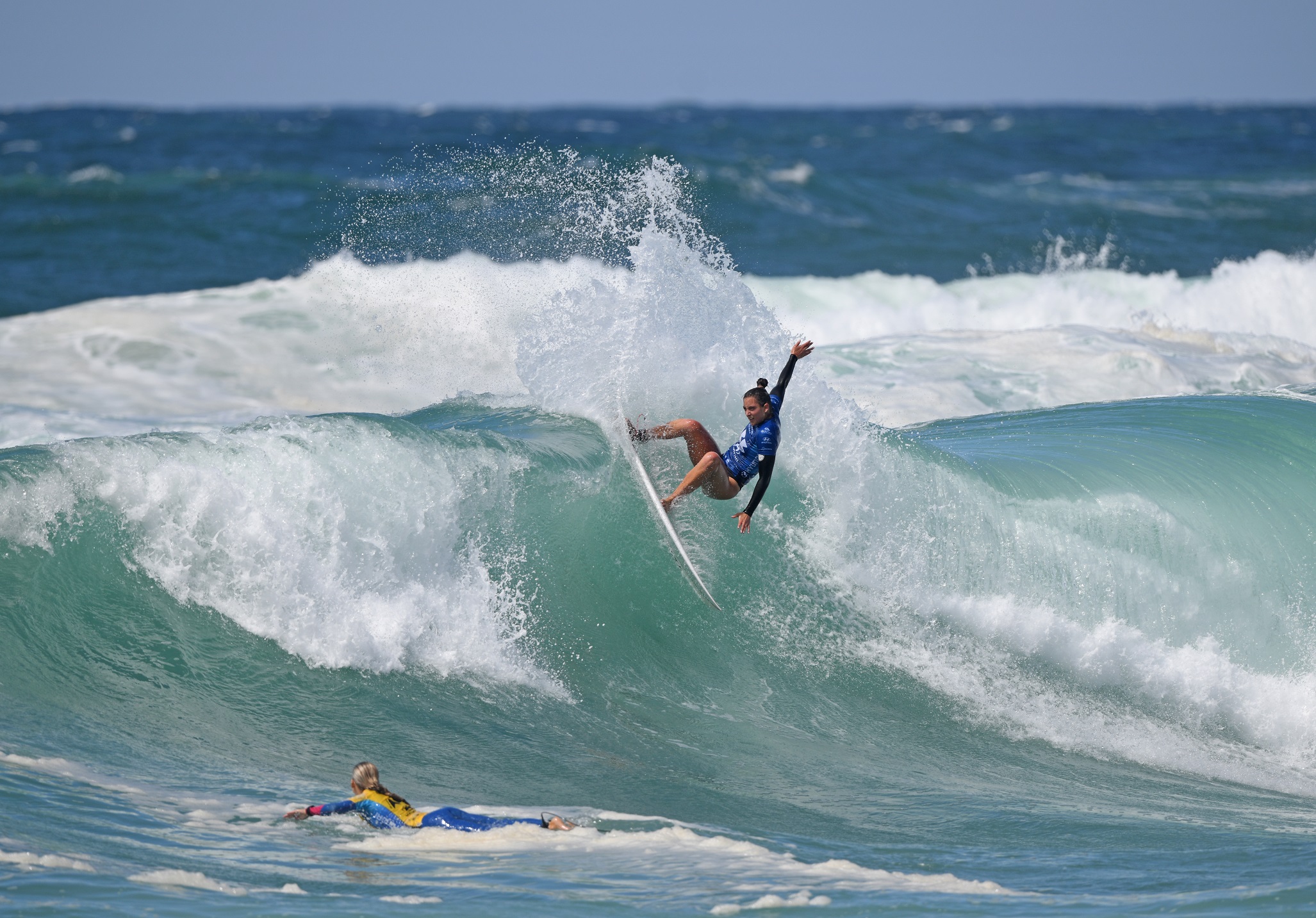 Kobi Enright on that golden wave. Credit: Blainey Woodham/Surfing Australia
Sophie McCulloch followed suit a few heats later as she posted a massive 8.38 wave score for her local North Shore Boardriders Club.
Hughie Vaughan put on a clinic in the junior men's division as he surfed an impeccable heat for his local North Shelly Boardriders Club. Vaughan's patient approach to wait out the back for a sizeable wave paid dividends as he caught a massive set that allowed for a chain of powerful snaps and carves. Vaughan was awarded with an 8.75, the highest wave score of the day.
"The waves seemed to be really fun in that heat," said Vaughan. "I thought there was potential for a big score if you could catch a set out the back and then get it to run the whole way through. Thankfully, I found one and it offered a series of sections to do turns."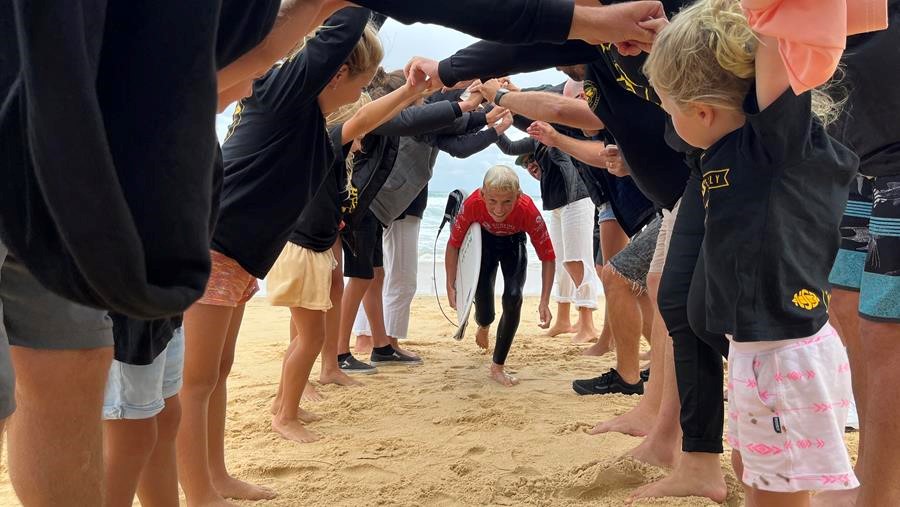 Hughie Vaughan runs the North Shelly tunnel. Credit: Ethan Smith/Surfing Australia
2022 Hyundai Grand Final Leaderboard (End of Day 1):
Nth Narrabeen BRC
Coffs Harbour BRC
Nth Shelley BRC
North Avalon Surfing Association (NASA)
Redhead BRC
Snapper SRC
Phillip Island BRC
North Shore BRC
Le-Ba BRC
Torquay BRC
Maroubra United BRC
Merewether SBC
Avoca BRC
Long Reef SRA
North Steyne BRC
Kingscliff BRC
Cronulla Sharks BRC
Scarborough BRC
Burleigh Heads BRC
Point Lookout BRC
Kawana BRC
Seaford BRC
Jones Beach BRC
South Arm BRC
As part of this year's Hyundai Australian Boardriders Battle Grand Final 15 New South Wales boardrider clubs were presented with state-of-the-art trauma first aid kits on Saturday February 5th, as part of a collaborative project between Surfing NSW and the NSW State Government.
The custom kits, which are designed for use in the event of an immediate, life-threatening trauma incident were designed in collaboration with Surfing NSW staff, and include equipment to deal with immediate trauma, bleeding control, hypothermia, fracture management and minor wounds.
"Surfers are often the first to respond to surf-zone incidents at unpatrolled or regional beaches and in many of these cases, every second counts," said Matt Lawson, Surfers Rescue 24/7 Coordinator at Surfing NSW.
"Providing these specialised trauma kits and training across 190 locations in NSW will save lives. If immediate first aid is required as a result of a shark attack, fin chop, or propeller injury we can help to reduce serious injury or preserve life while paramedics are on the way," Mr. Lawson said.
The trauma kits have been developed by TacMed Paramedics and Military Medics with approved equipment used by military, law enforcement and ambulance agencies globally.
More in; Trauma Kits Presented To 15 NSW Boardrider Clubs At Australian Boardriders Battle Final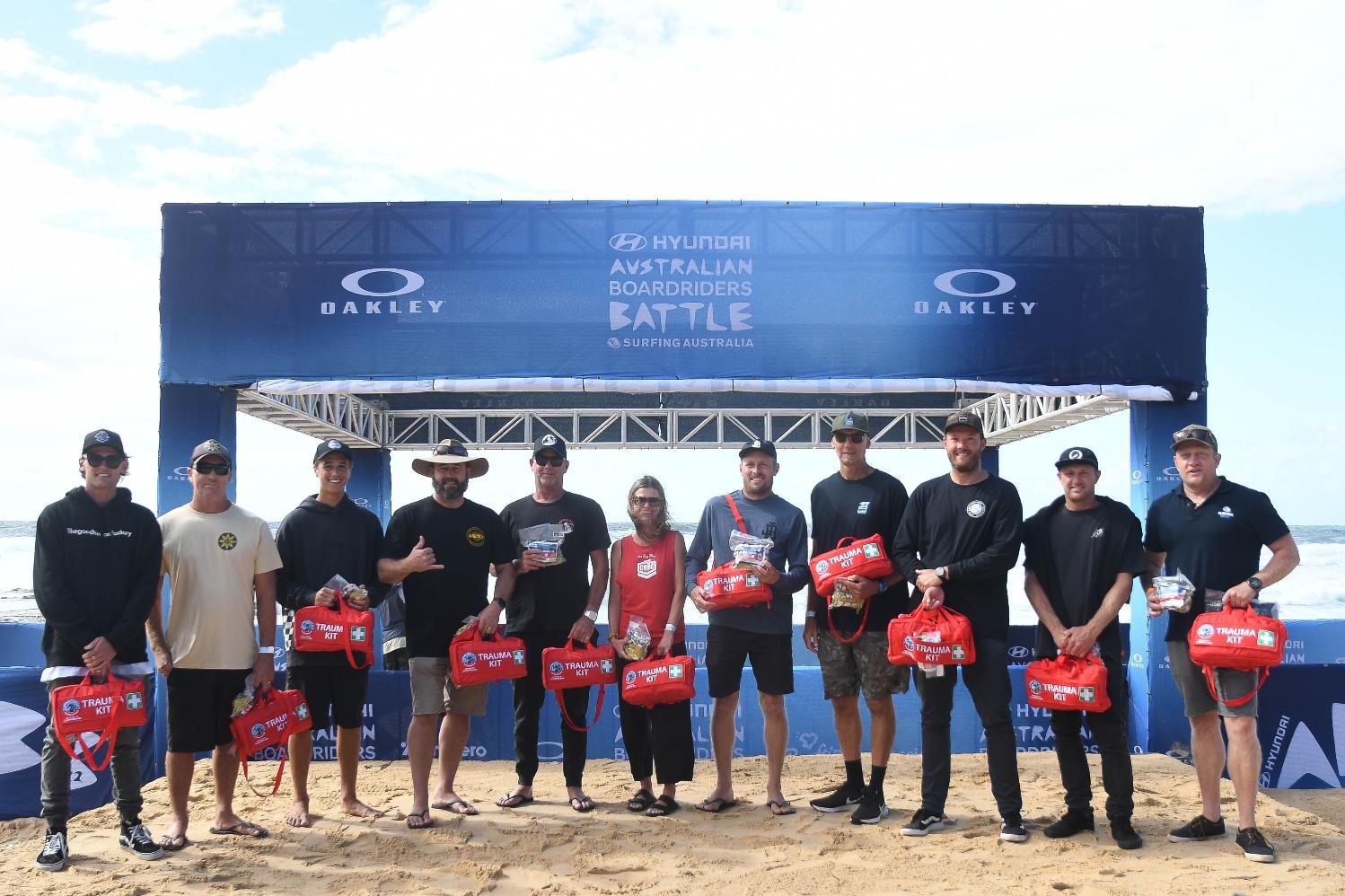 L-R : North Narrabeen Boardriders, Kingscliff Boardriders, Avoca Boardriders, North Shelly (Central Coast) Boardriders, Maroubra United Boardriders, Coffs Harbour Boardriders, Jones Beach Boardriders, Cronulla Boardriders, Merewether Boardriders, Avalon (NASA - North Avalon Surfriders Association), Matt Lawson - Surfing NSW, Surfers Rescue 24/7 Coordinator
North Shelly Win Maiden Hyundai Australian Boardriders Battle Title In Newcastle
Sunday, 6th February/2022
by Surfing Australia
There were scenes of joy on Newcastle Main beach this afternoon as North Shelly Boardriders brought home the bacon after coming so close over the last five years at the Hyundai Australian Boardriders Battle Grand Final.
It was a true team effort with all members contributing scores under pressure in the hour-long final. Anchored by power surfer Joel Vaughan, time management was a huge factor. Vaughan nailed down a 5 point ride and got in the gates to put pressure on the other three clubs with a few minutes to spare.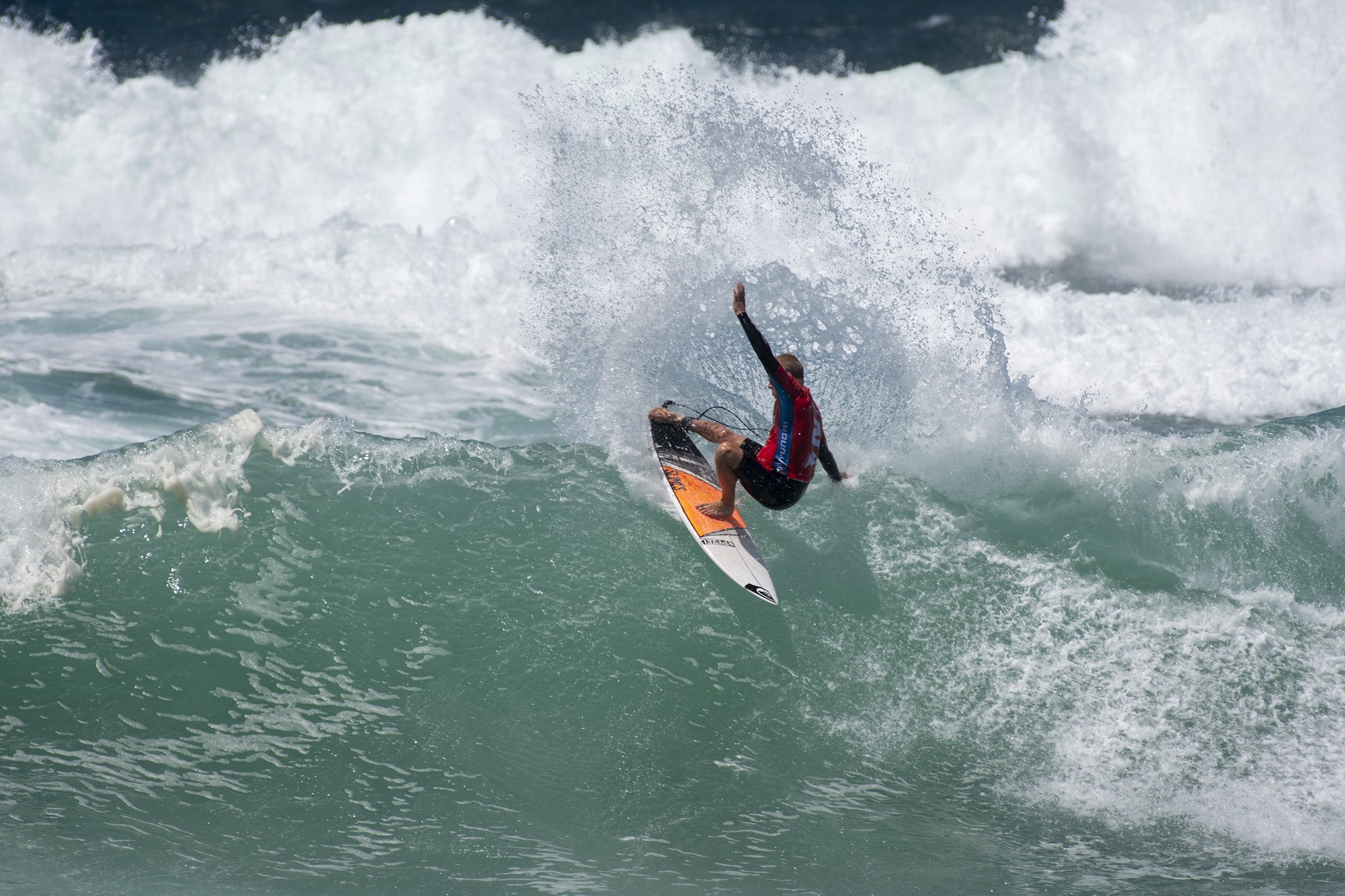 Joel Vaughan was a standout all weekend and led the charge as North Shelly's power surfer. Credit: Ethan Smith/Surfing Australia
Long-serving North Shelly legend and Masters competitor Russ Molony was over the moon with the long-awaited win.
When asked how he and the team dealt with the pressure, Molony said: "When you are out surfing in the water you feel calm and pretty good, but when you are on the beach it's so nerve-wracking so we just try to stay calm and feed off each other's energy.
"This is huge for our club, thanks so much to all our loyal supporters for making the trip up here to Newcastle and thanks to the sponsors, it's a great event and Australian Surfing is looking so good with so many awesome young surfers coming through that you see surfing at this event. "
2022 North Shelly Team:
Macy Jane Callaghan
Joel Vaughan
Hugh Vaughan
Russ Molony
Shane Holmes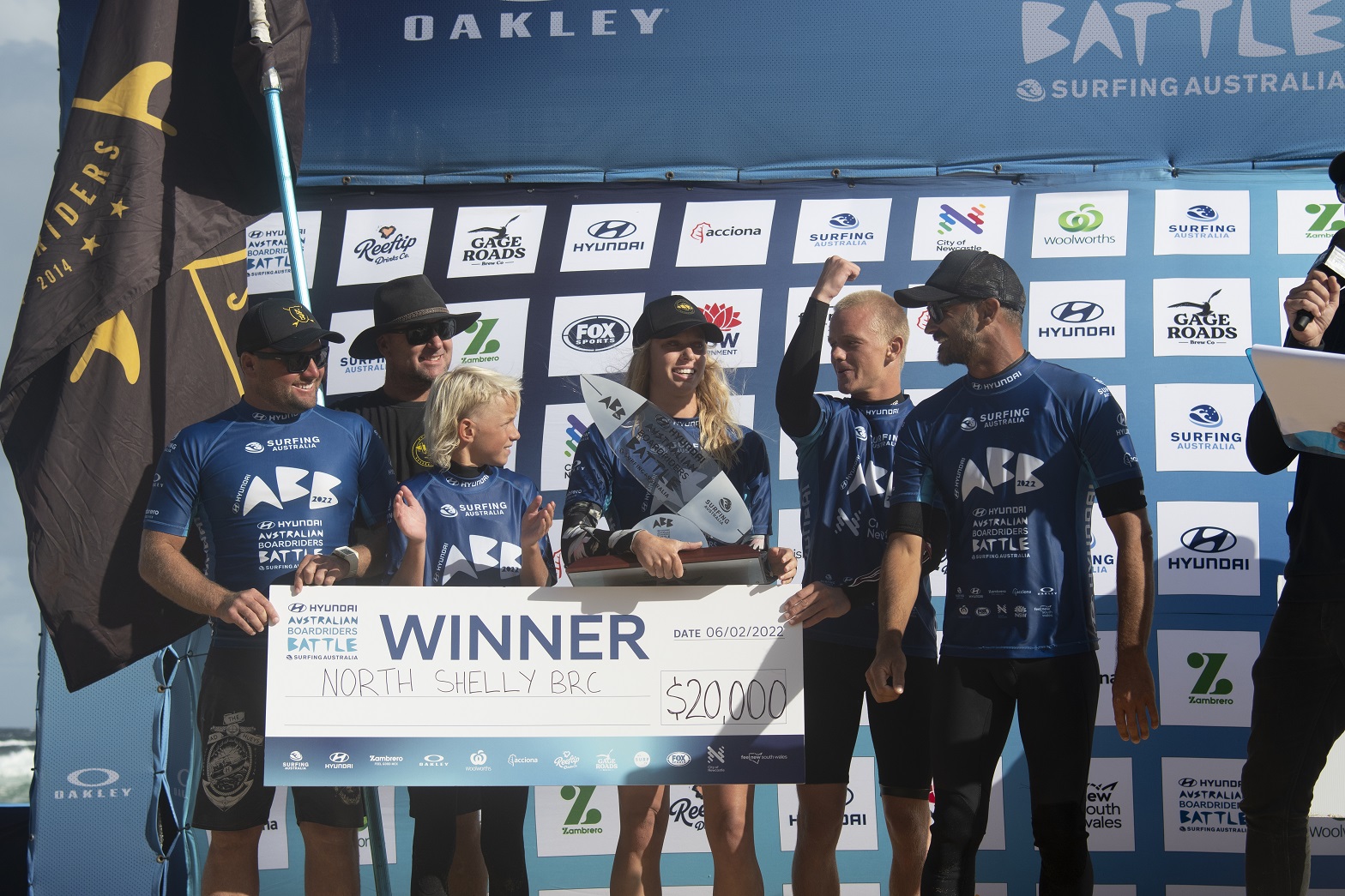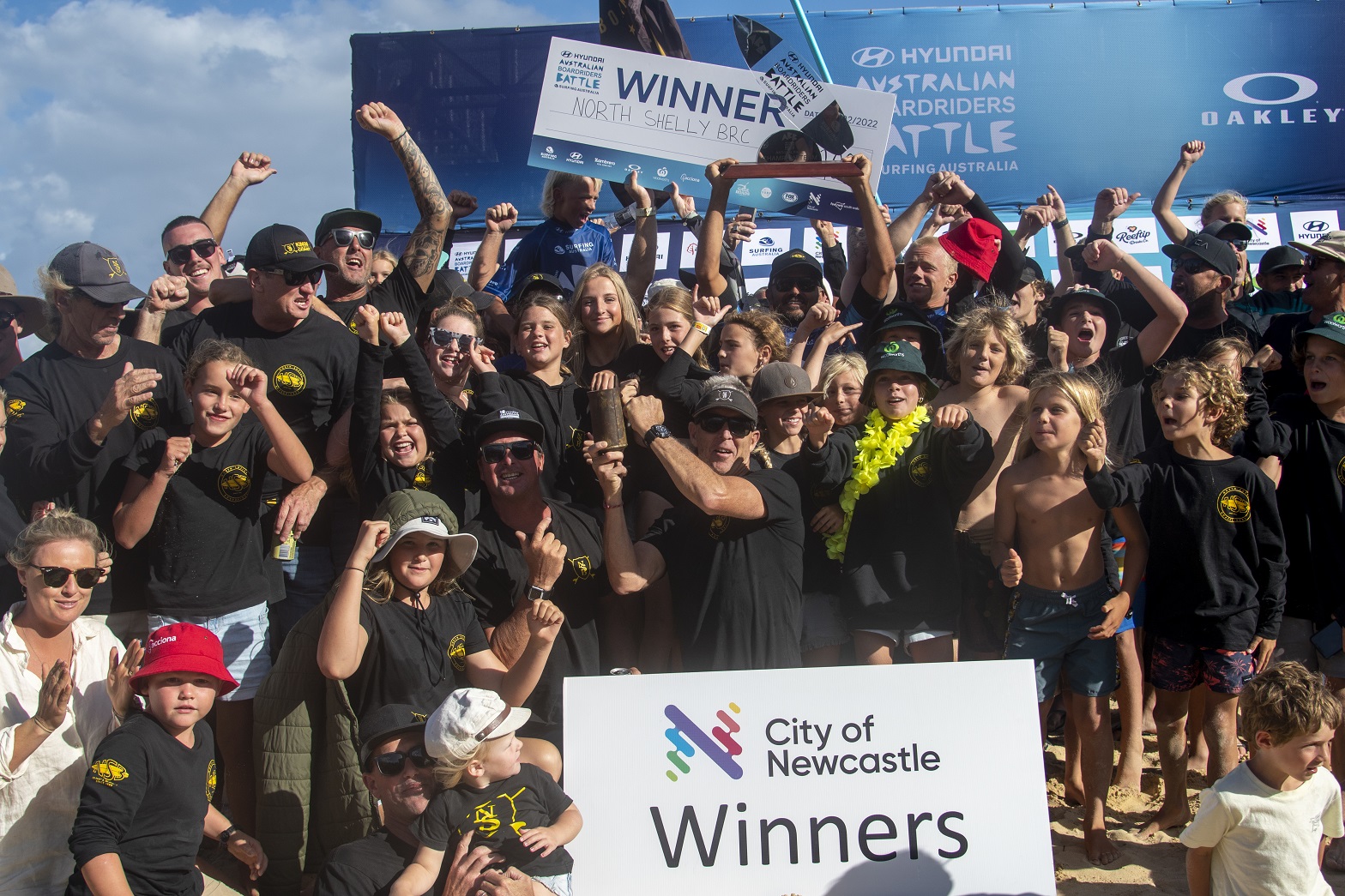 1st place: North Shelly BRC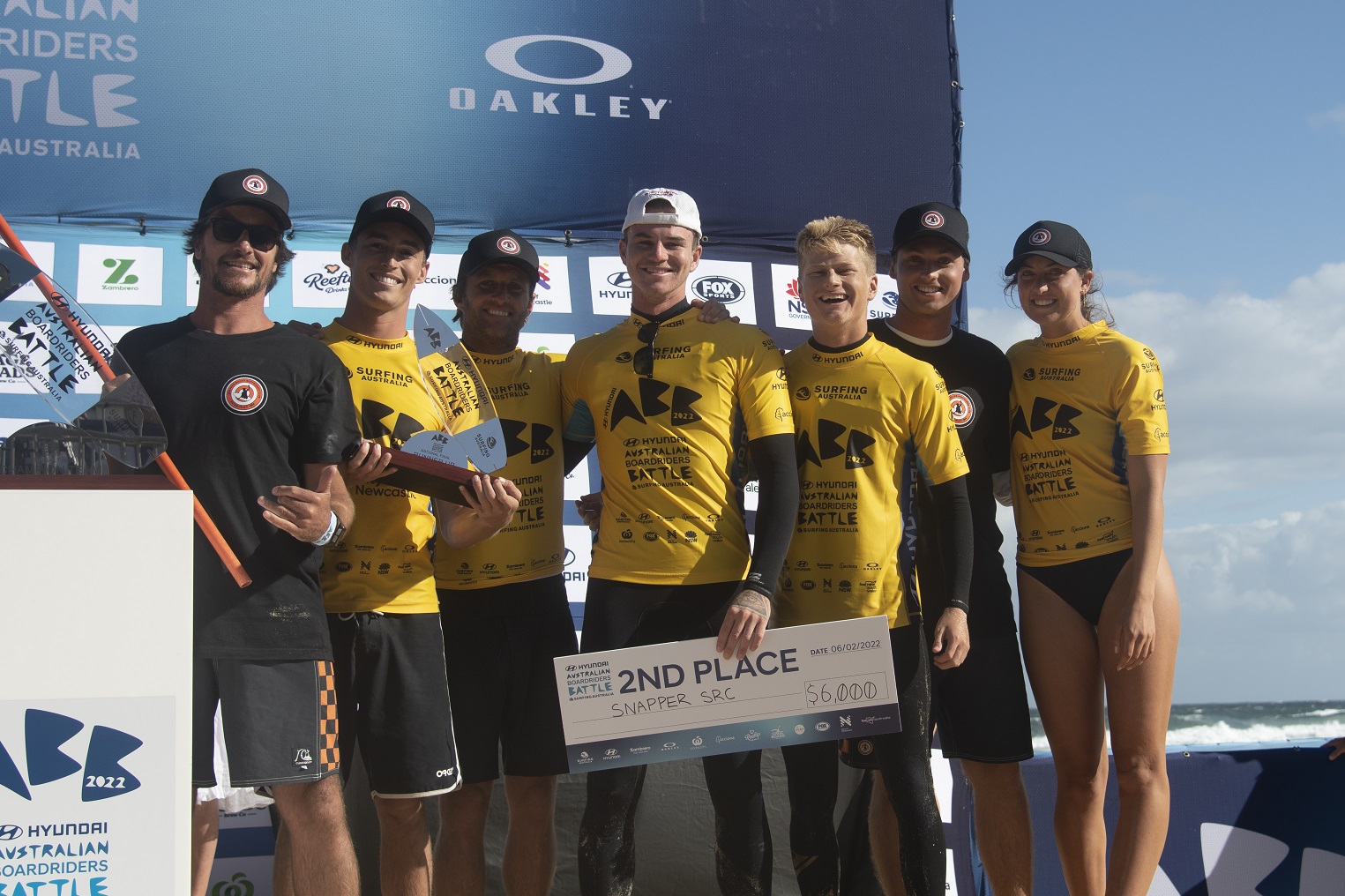 2nd place: Snapper SRC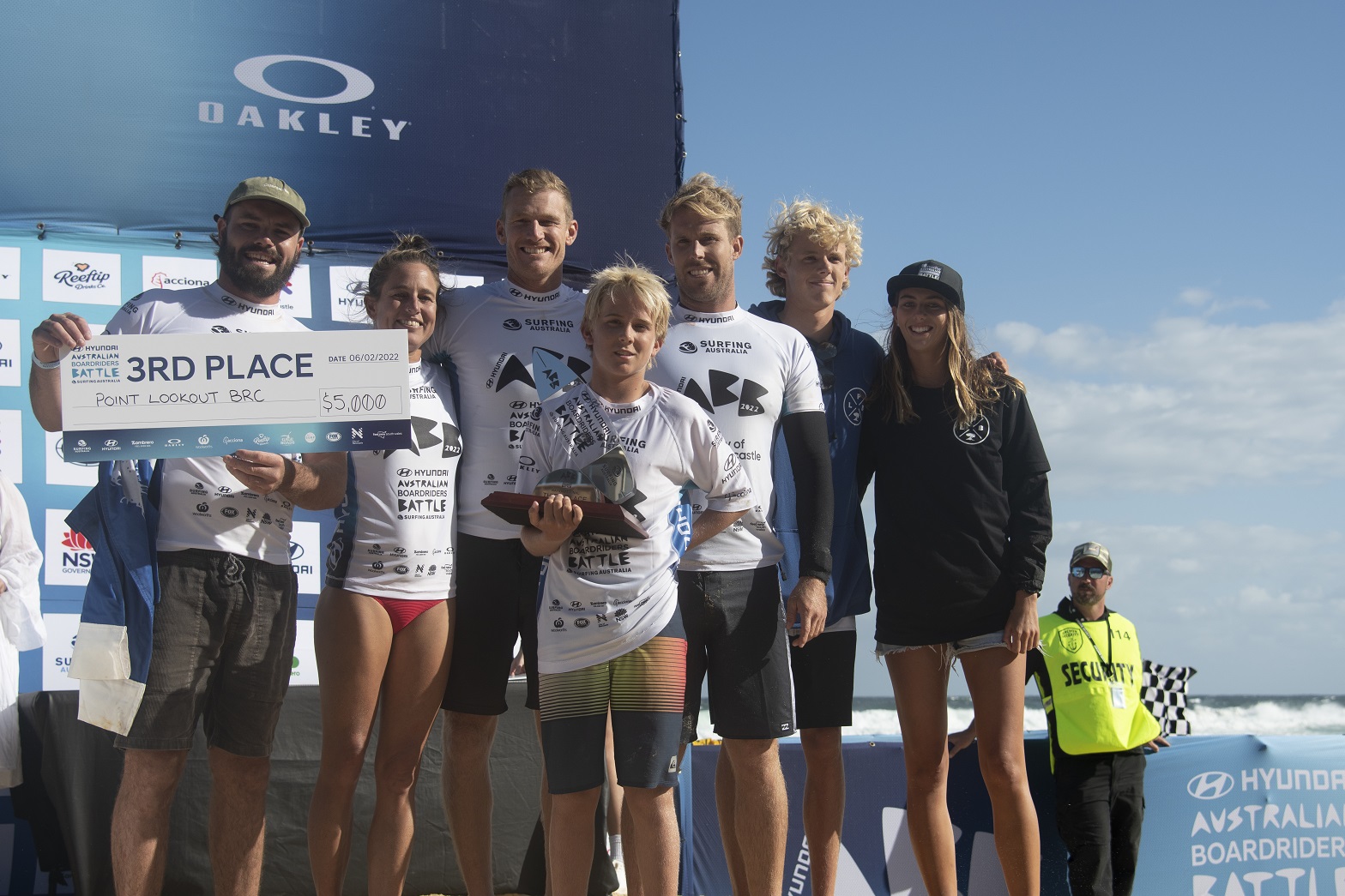 3rd place: Point Lookout BRC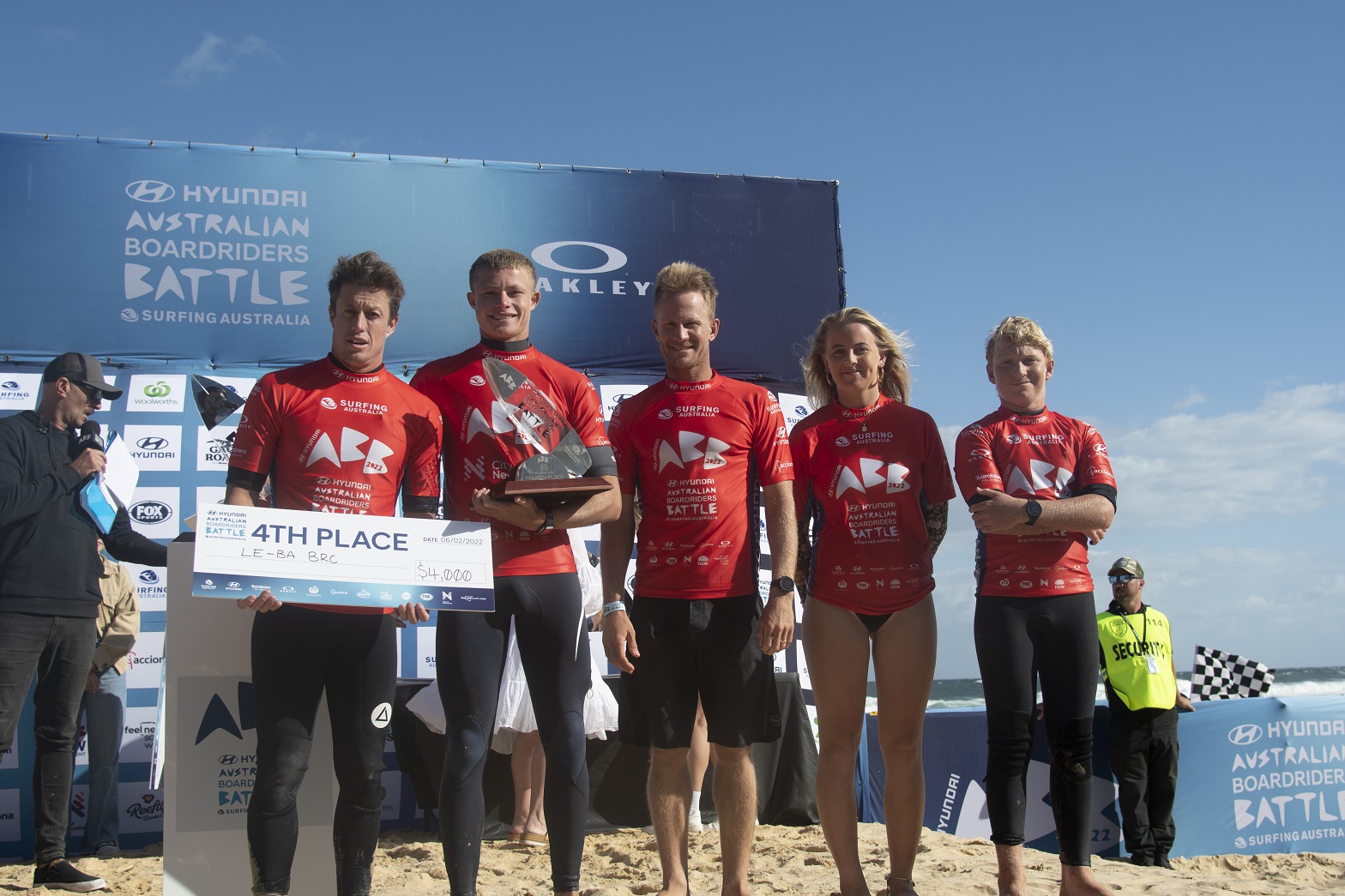 4th place: Le Ba BRC
For full results visit www.australianboardridersbattle.com
OTHER AWARD WINNERS: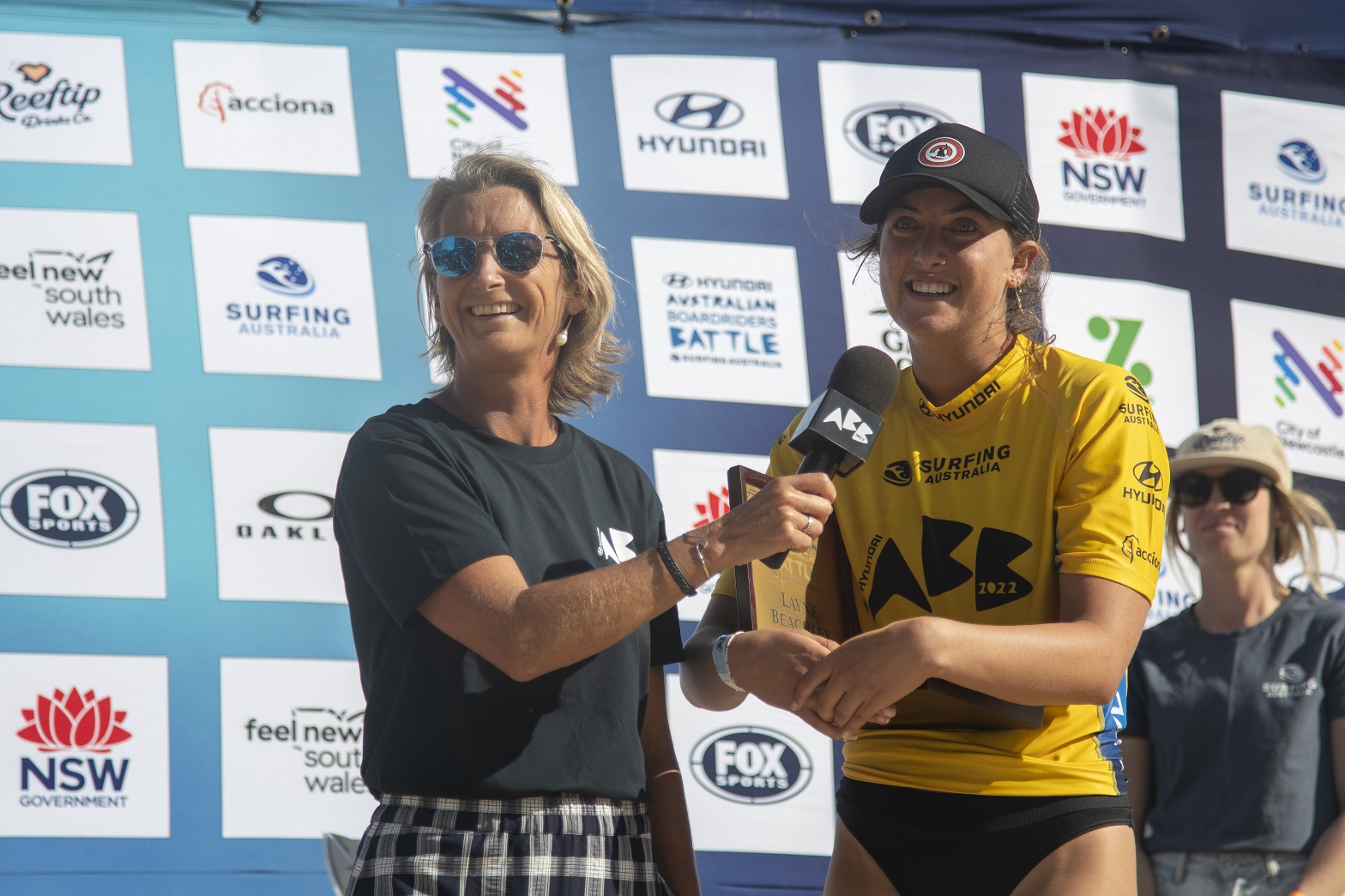 Layne Beachley Award: Kobi Enright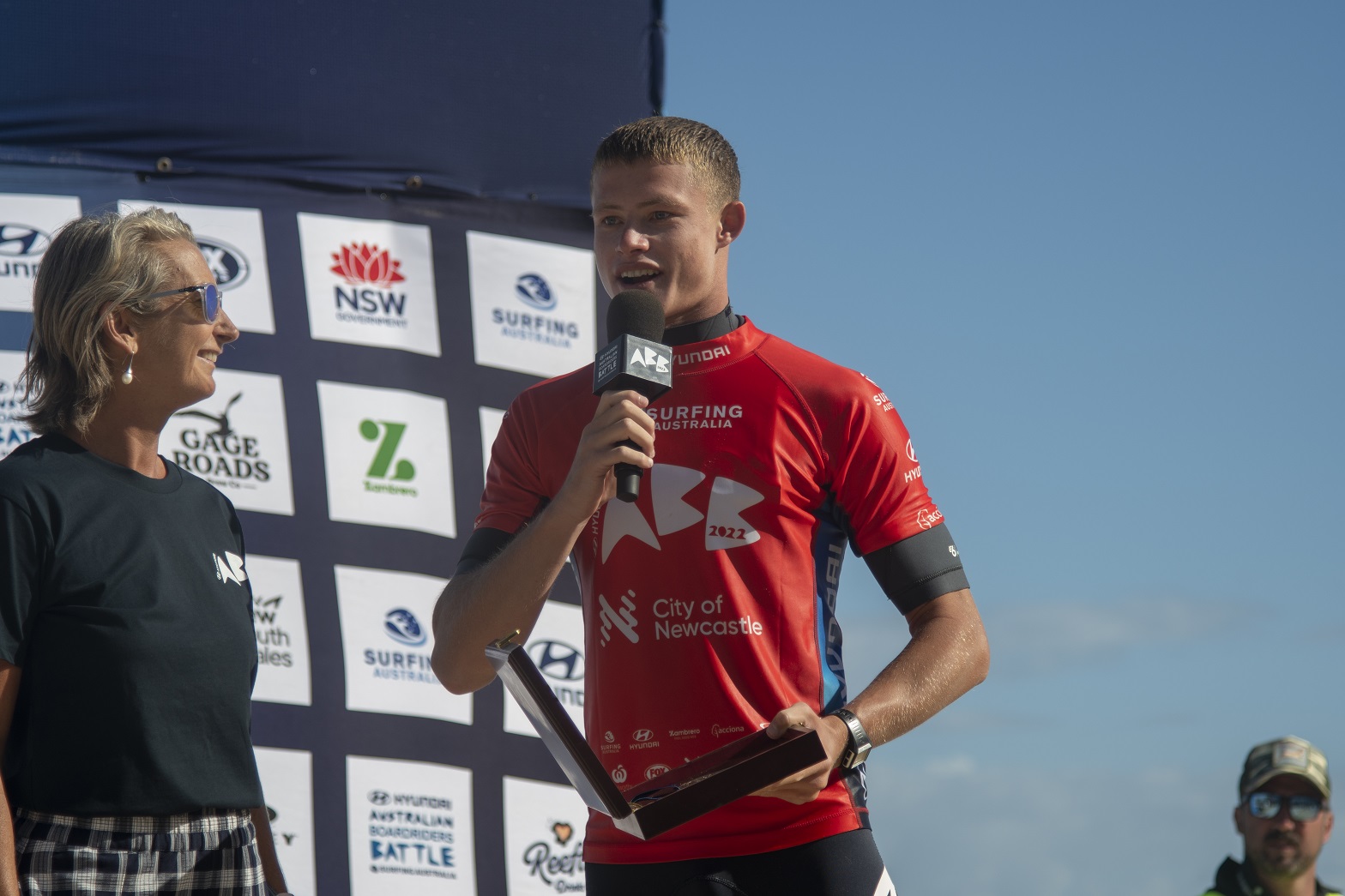 Rabbit Bartholomew Award: Mikey McDonagh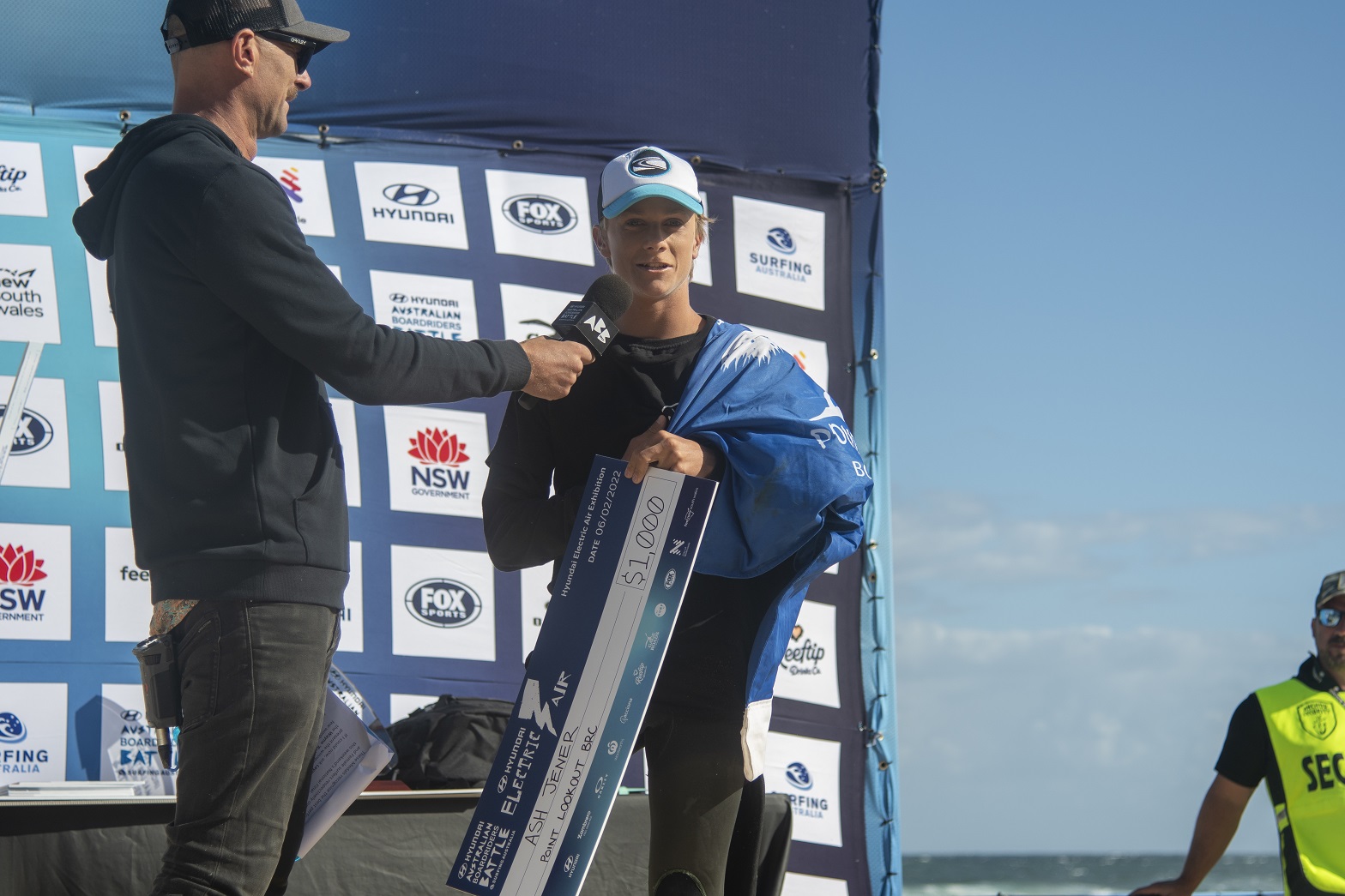 Hyundai Electric Air Show: Ash Jenner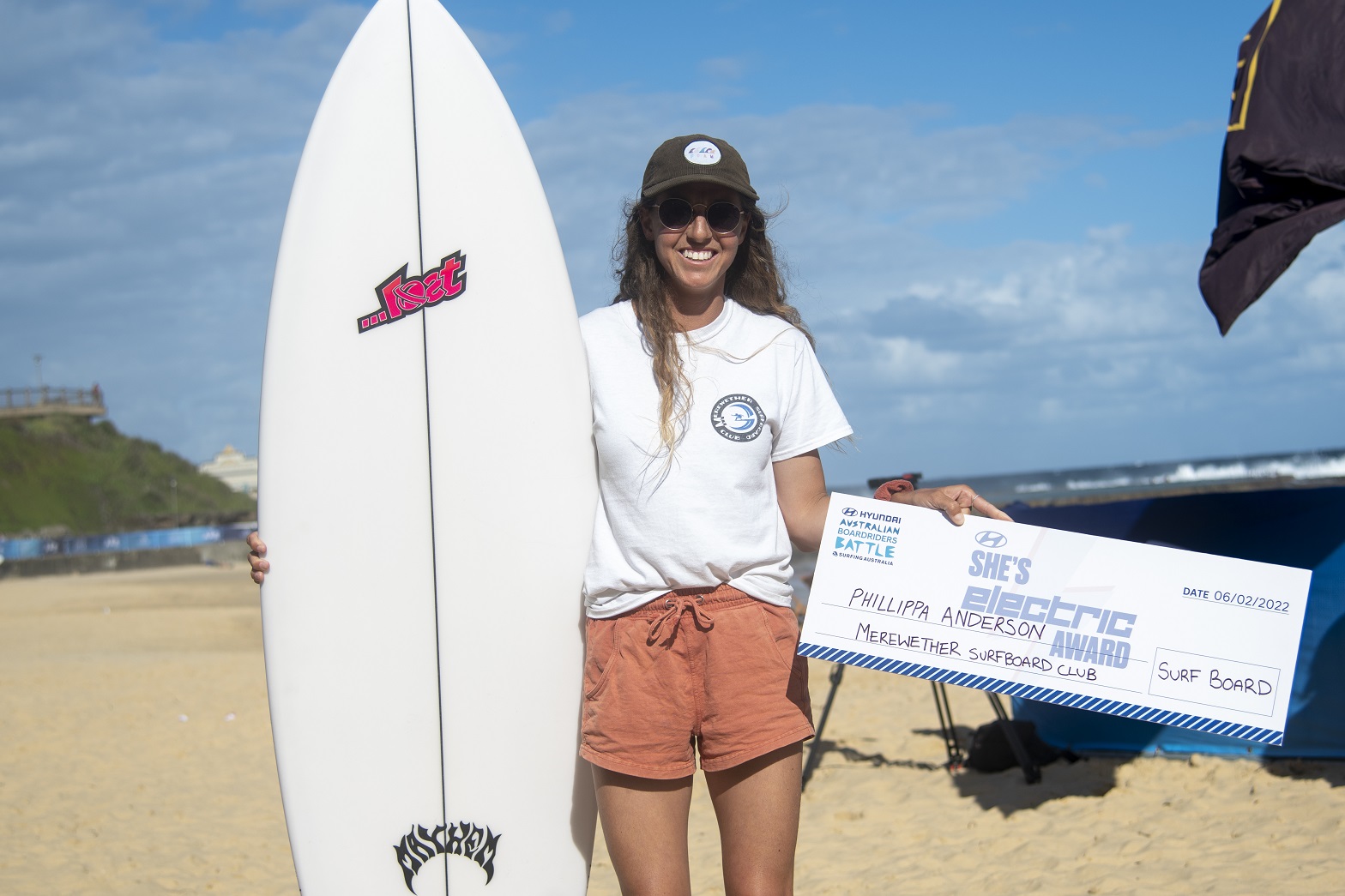 Hyundai She's Electric Award: Phillipa Anderson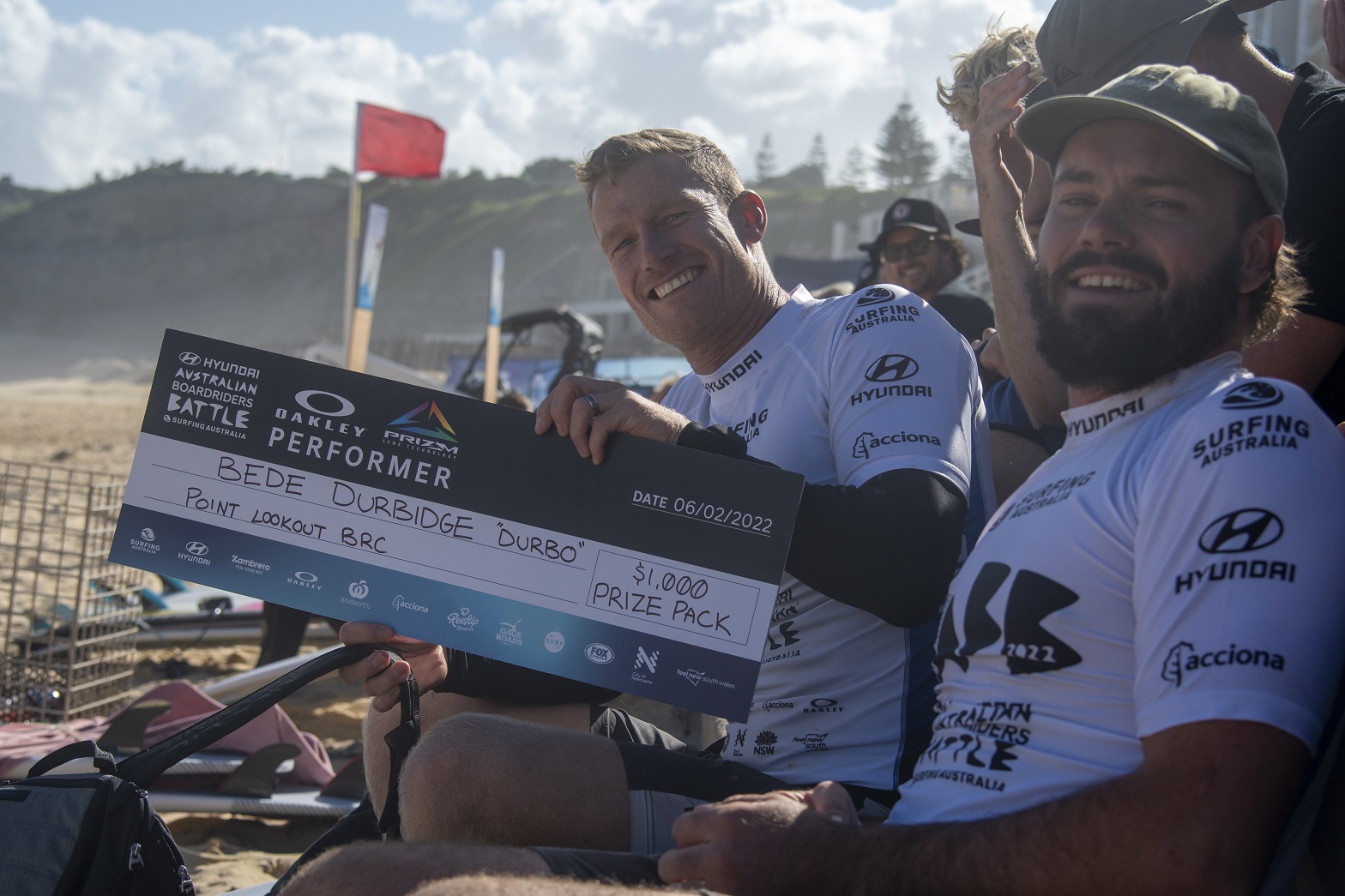 Oakley Prizm Performer Award: Bede Durbidge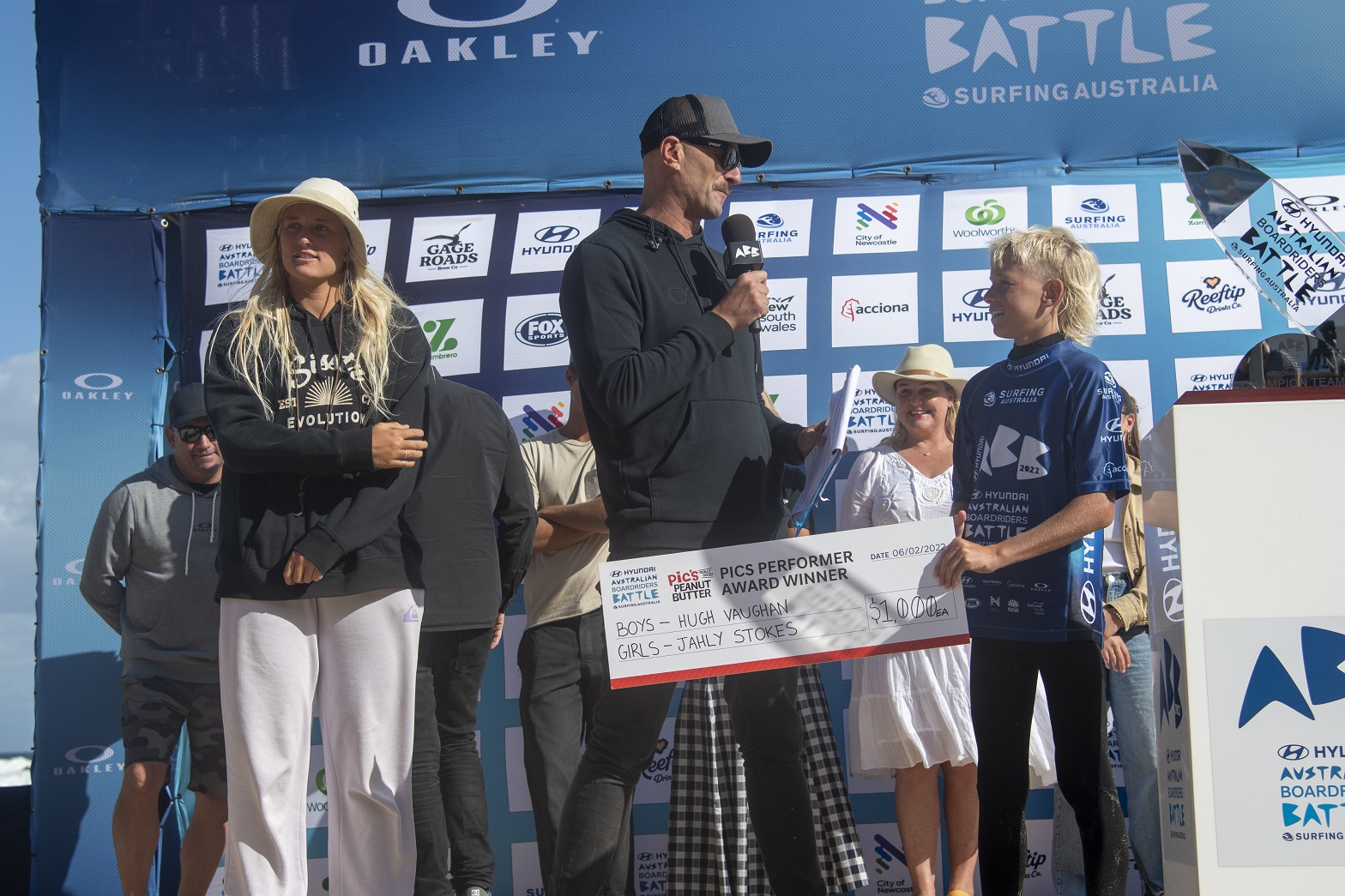 Pic's Junior Performer Awards: Hughie Vaughan & Jahli Stokes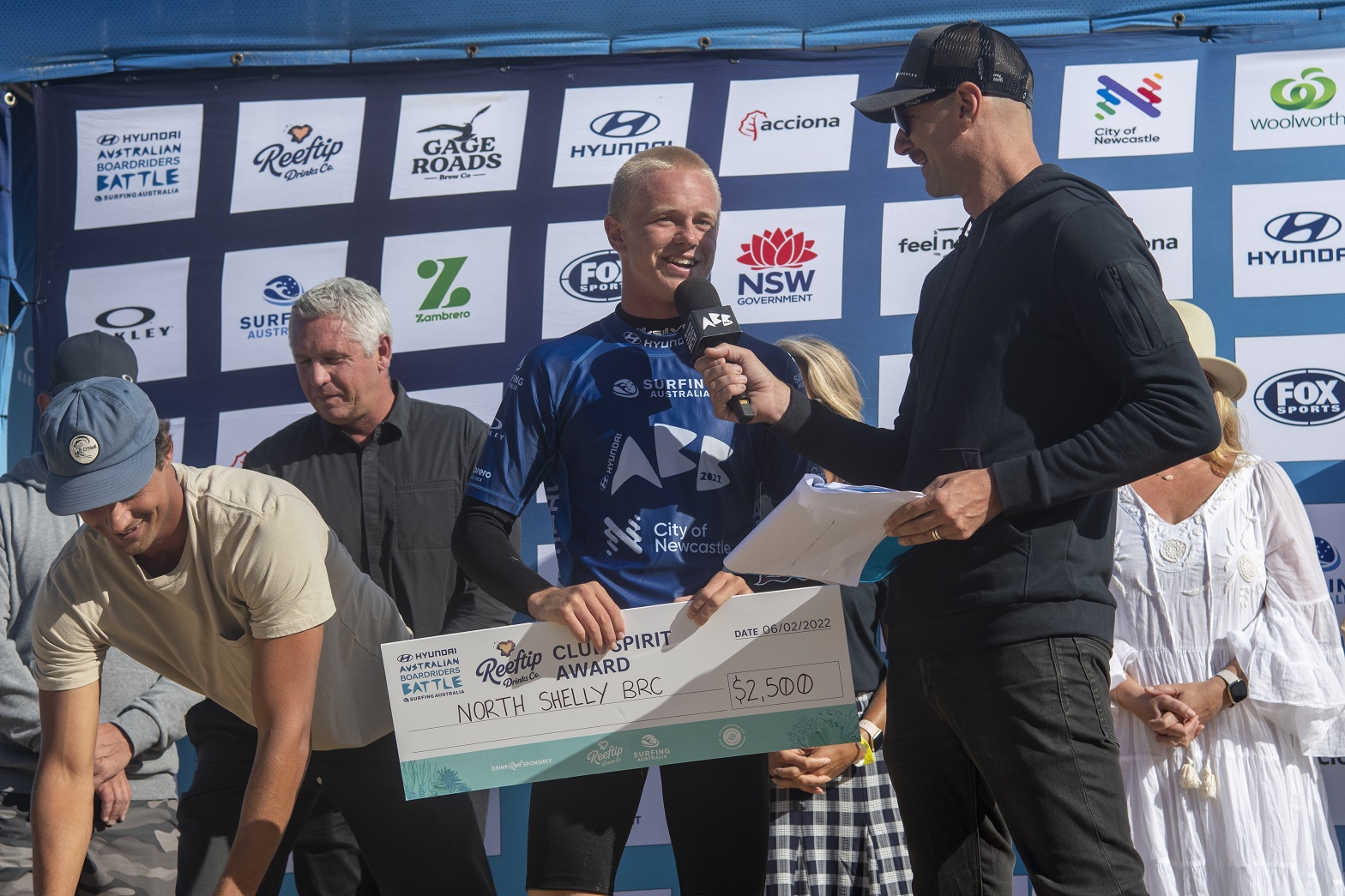 Reeftip Club Spirit Award: North Shelly Boardriders Club
The 2021/22 Hyundai Australian Boardriders Battle has been bigger and better than ever since launching into its ninth season on the Gold Coast earlier this year. In what has become world-renowned as the biggest and best club surfing series on the planet, the nine-leg Hyundai Australian Boardriders Battle Series travels to all corners of the country with events at epic locations like Newcastle for the National Final. For previous results, images and video highlights head over to www.australianboardridersbattle.com
Hyundai Australian Boardriders Battle Series Nine Schedule:
ABB - EVENT 1 - Gold Coast, QLD - August 28, 2021 -COMPLETED
ABB - EVENT 2 - Fleurieu Peninsula, SA - Sept 4, 2021 --COMPLETED
ABB - EVENT 3 - Trigg, WA - Sept 18, 2021 --COMPLETED
ABB - EVENT 4 - Scamander, TAS - Oct 2, 2021--COMPLETED
ABB - EVENT 5 - NSW Central - North Narrabeen, NSW - Nov 27, 2021 -- COMPLETED
ABB - EVENT 6 - NSW South - Kiama, NSW - Dec 11, 2021--COMPLETED
ABB - EVENT 7 - URBN SURF, VIC - Dec 12, 2021--COMPLETED
ABB - EVENT 8 - NSW Nth - Coffs Harbour, NSW - Dec 18, 2021 --- COMPLETED
Grand Final - Newcastle Beach, NSW - Feb 5 - 6, 2022
The 2021/22 Hyundai Australian Boardriders Battle Grand Final is proudly supported by Hyundai, Zambrero, Oakley, ACCIONA, Woolworths, Pics Peanut Butter, City of Newcastle, Destination NSW, Andrew Peace Wines, Gage Roads Brewing Company, Newcastle Herald and Surfing Australia.
Day 1 And Day 2 Action
Photos by Blainey Woodham/Surfing Australia and Ethan Smith/Surfing Australia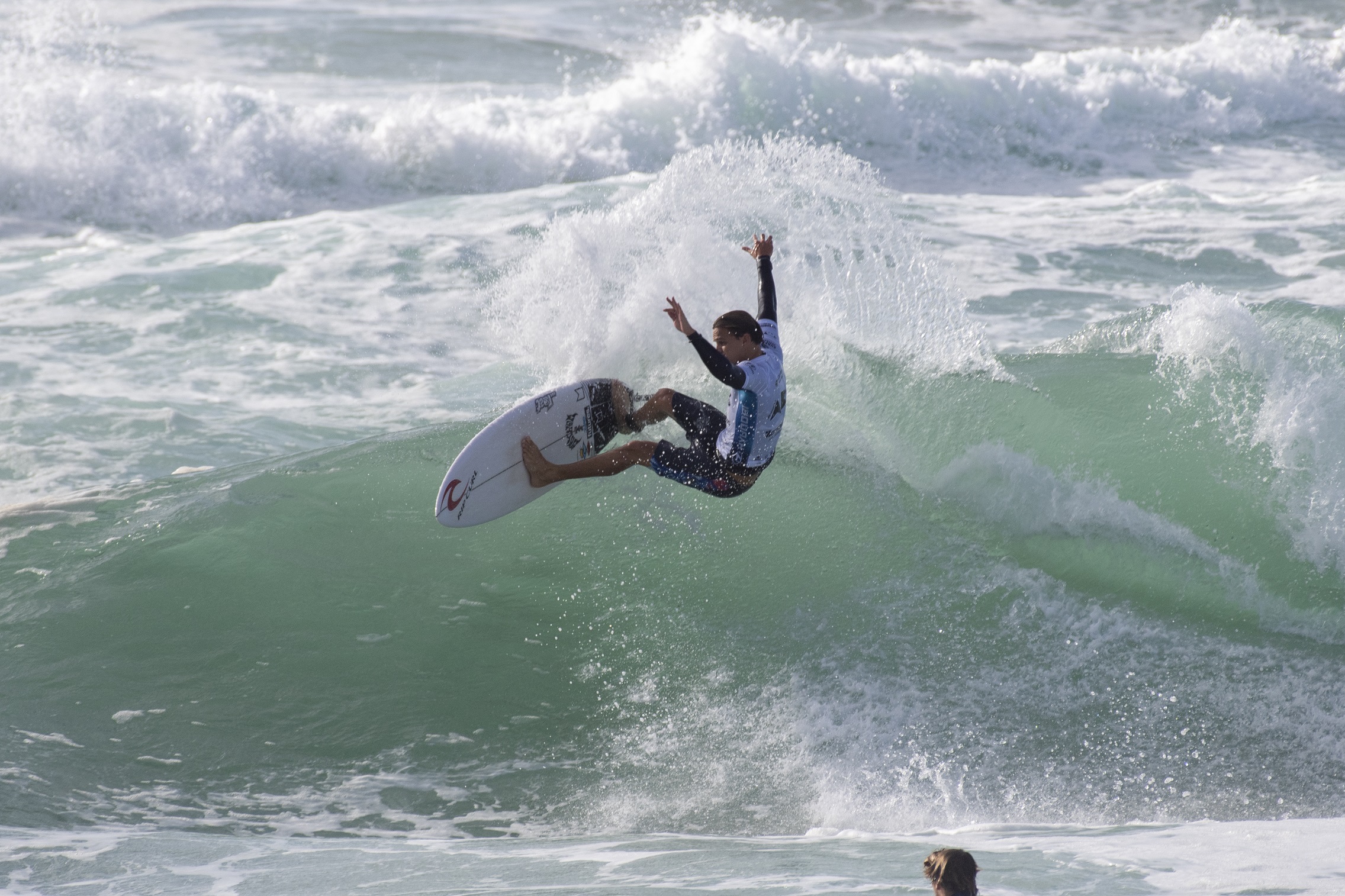 Alister Reginato
Arabella Wilson

Bede Durbidge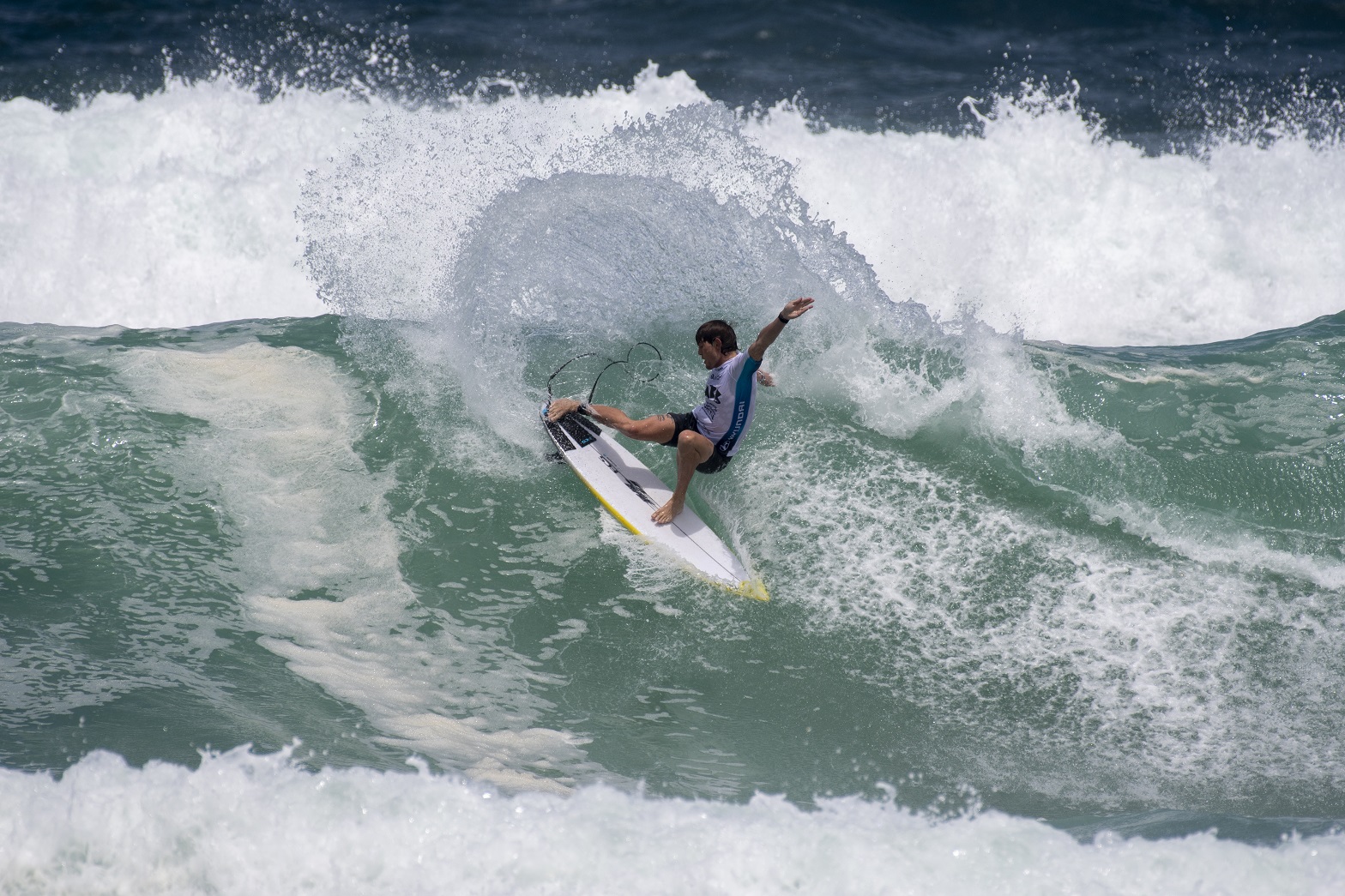 Cooper Chapman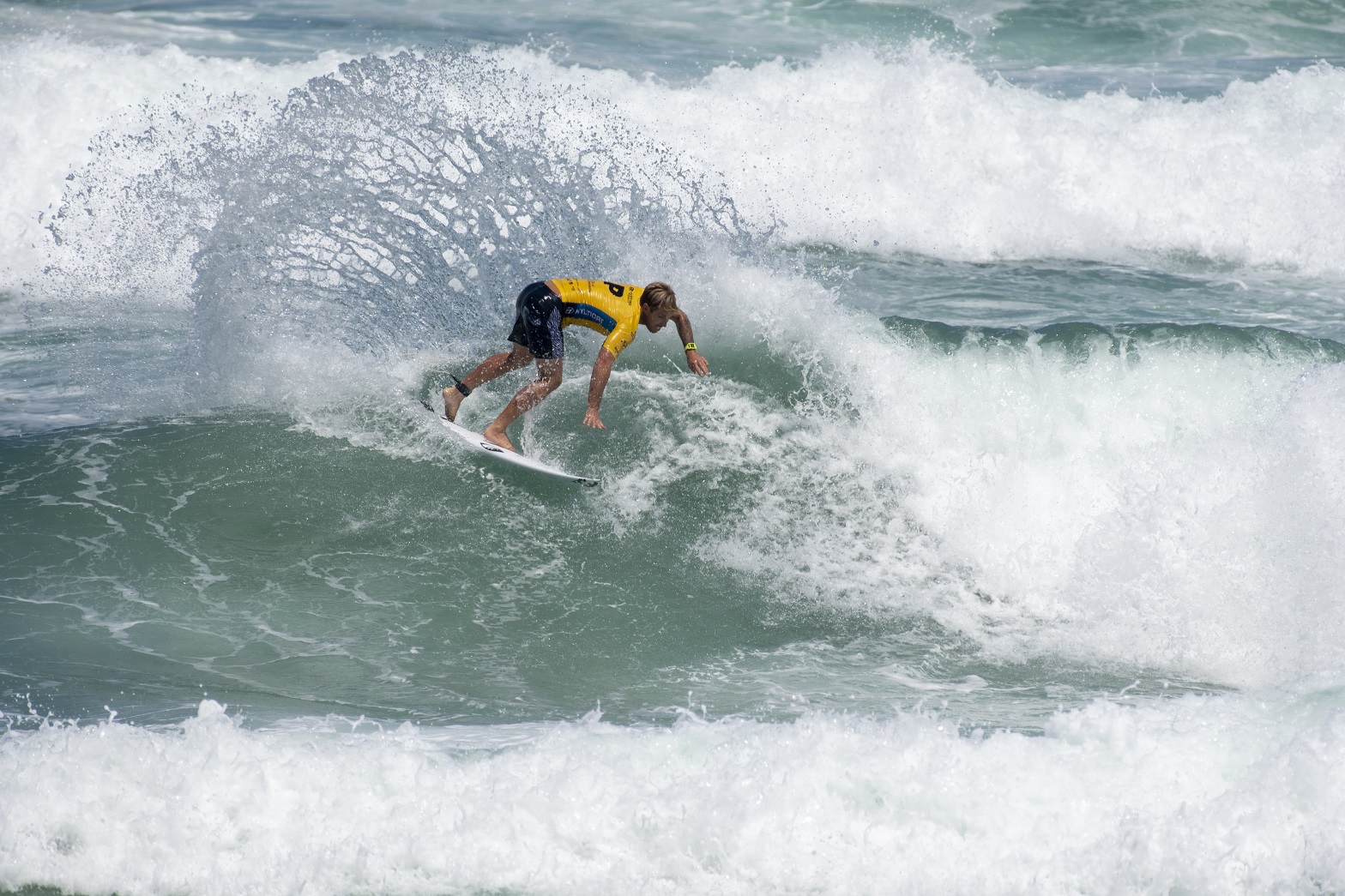 Curtis Ewing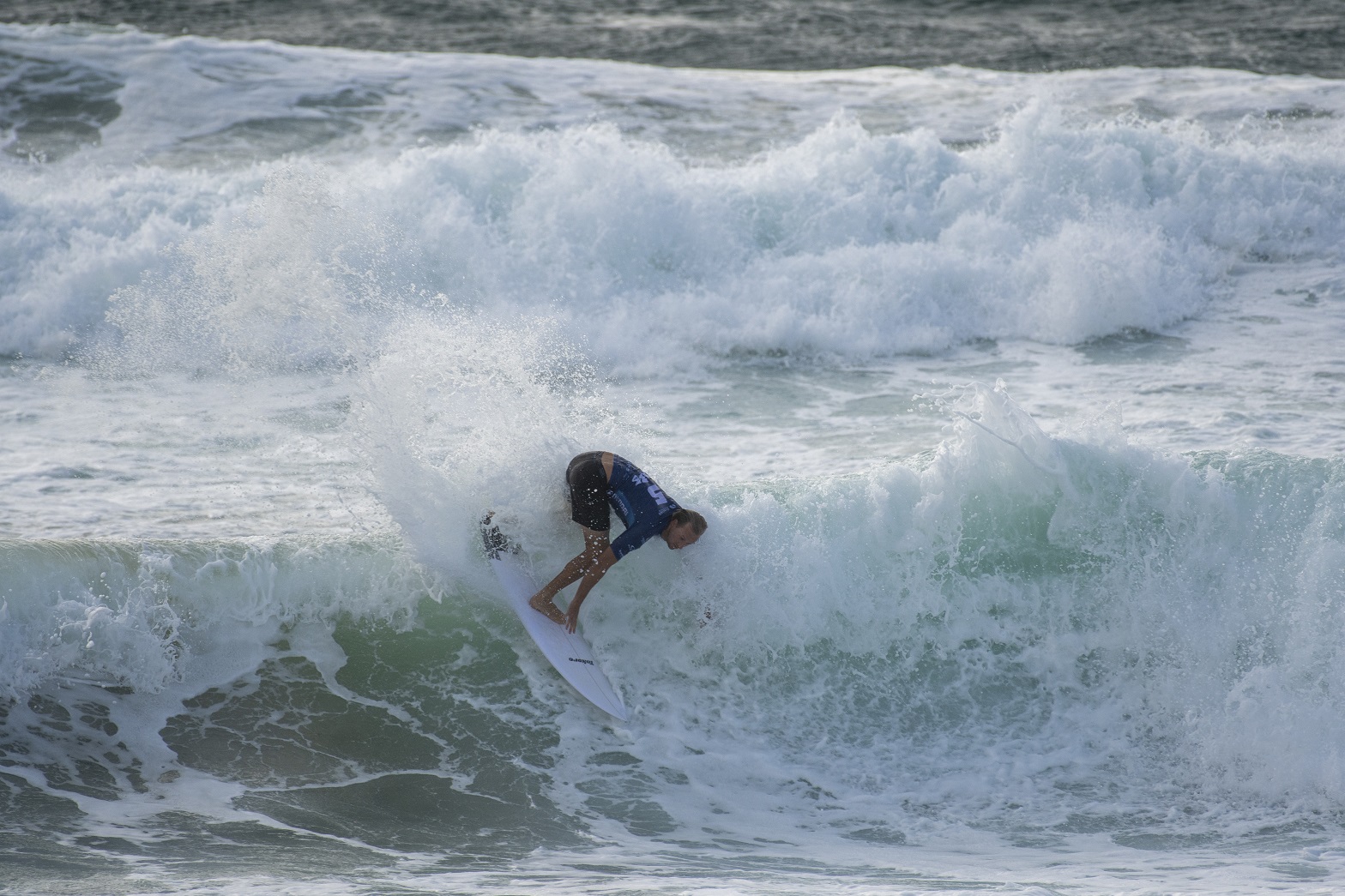 Dane Bird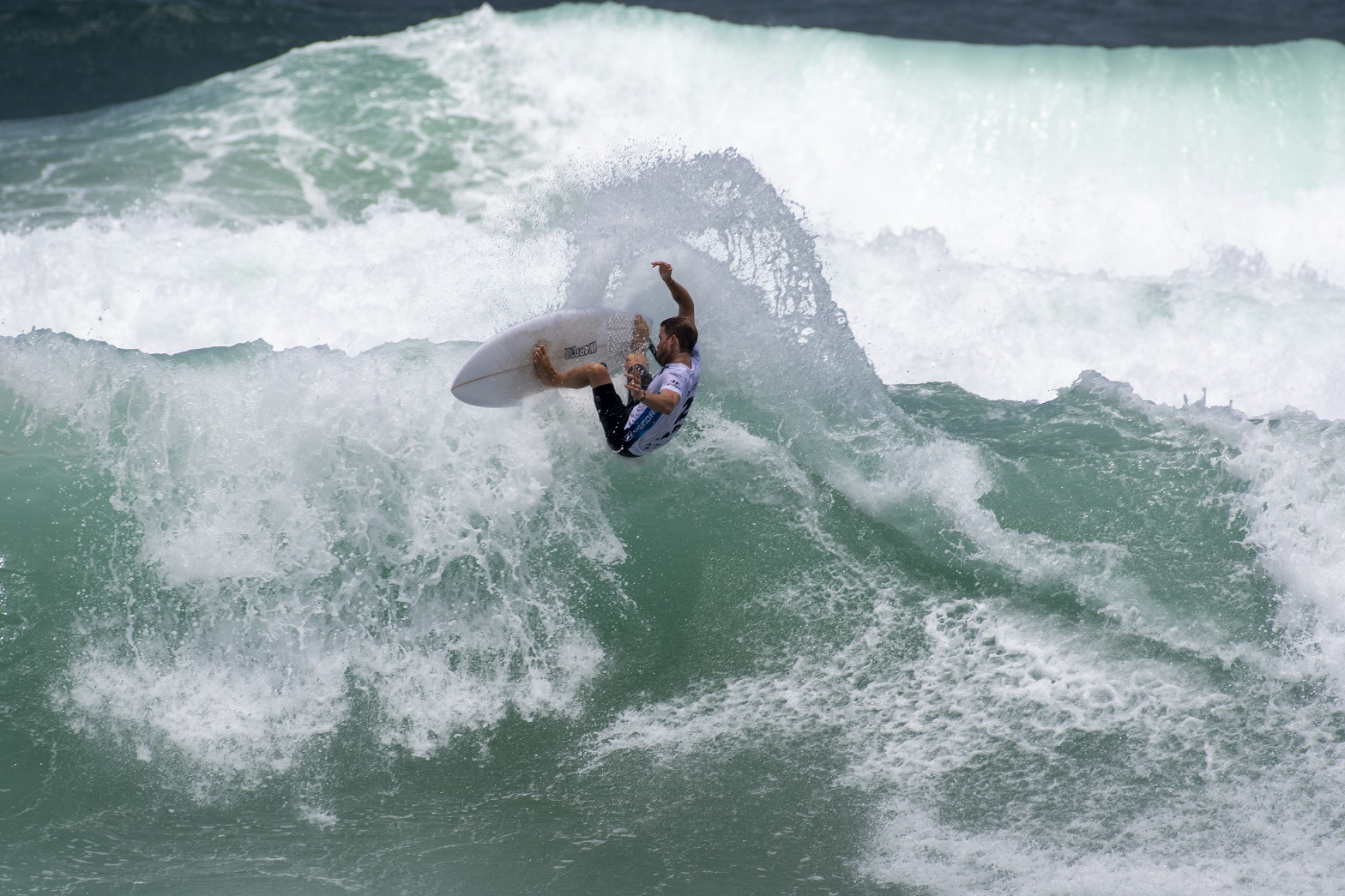 Davey Cathels
Gabi Spake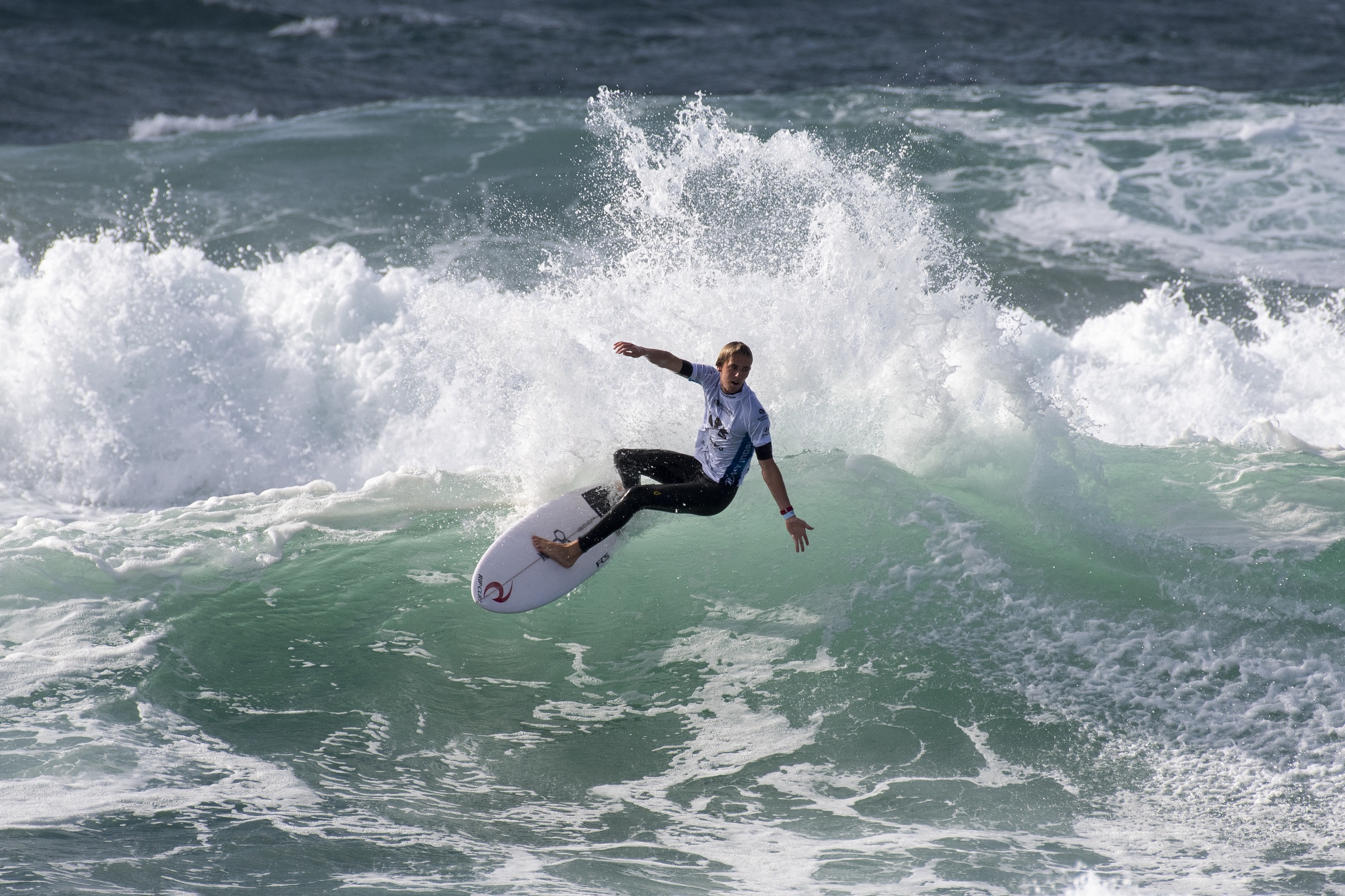 George Pittar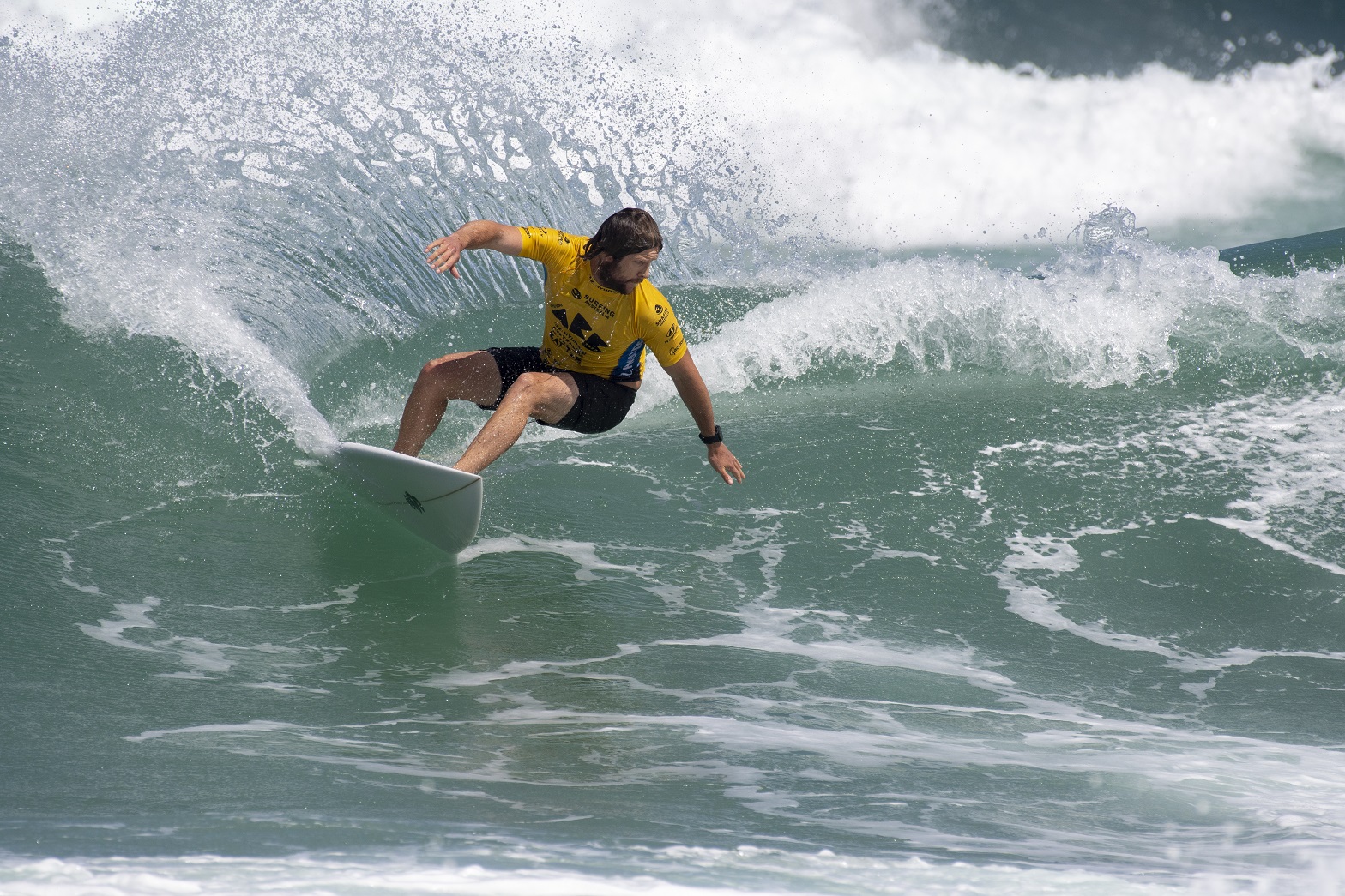 Jack Perry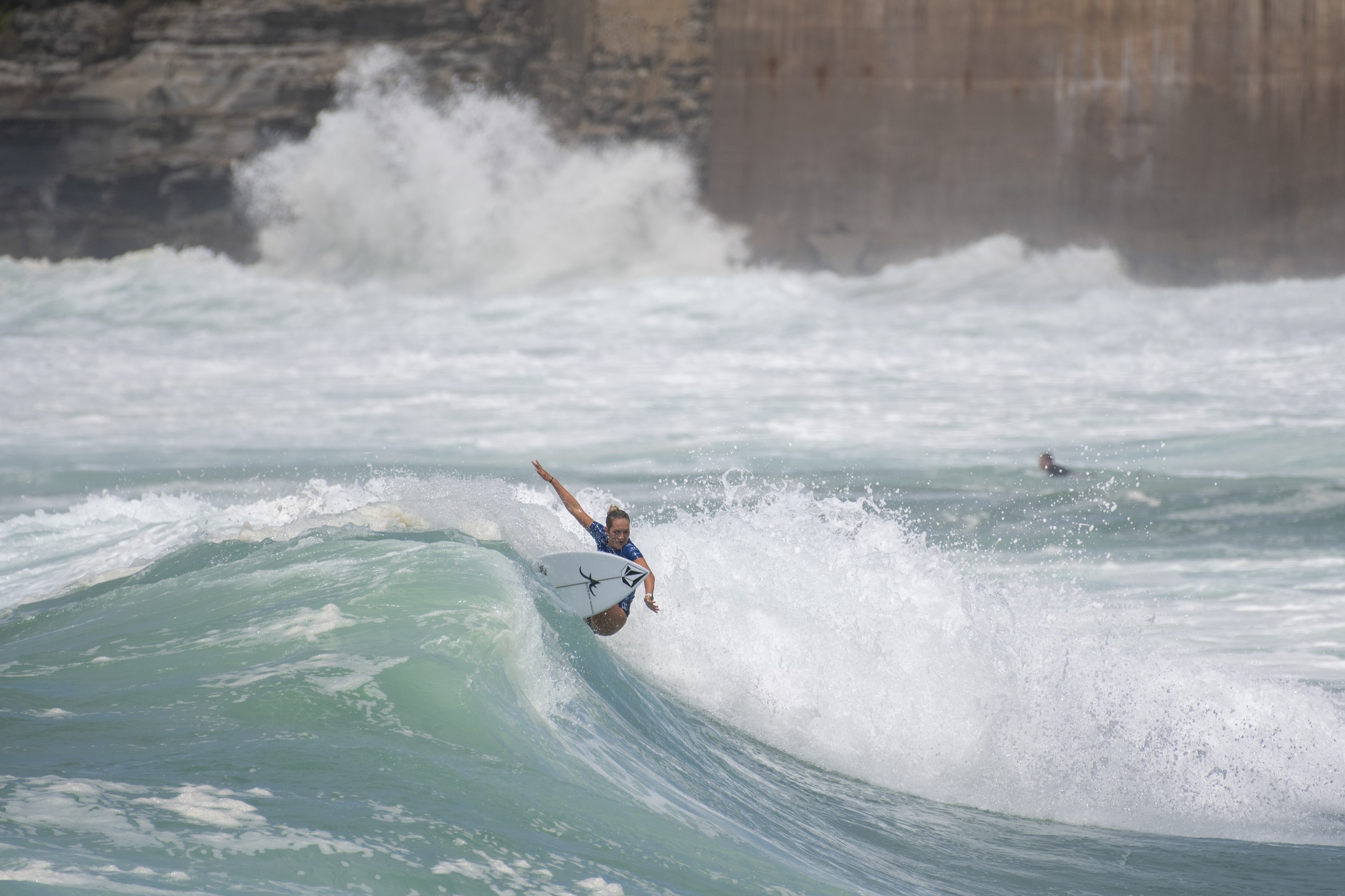 Jasmine McCorquodale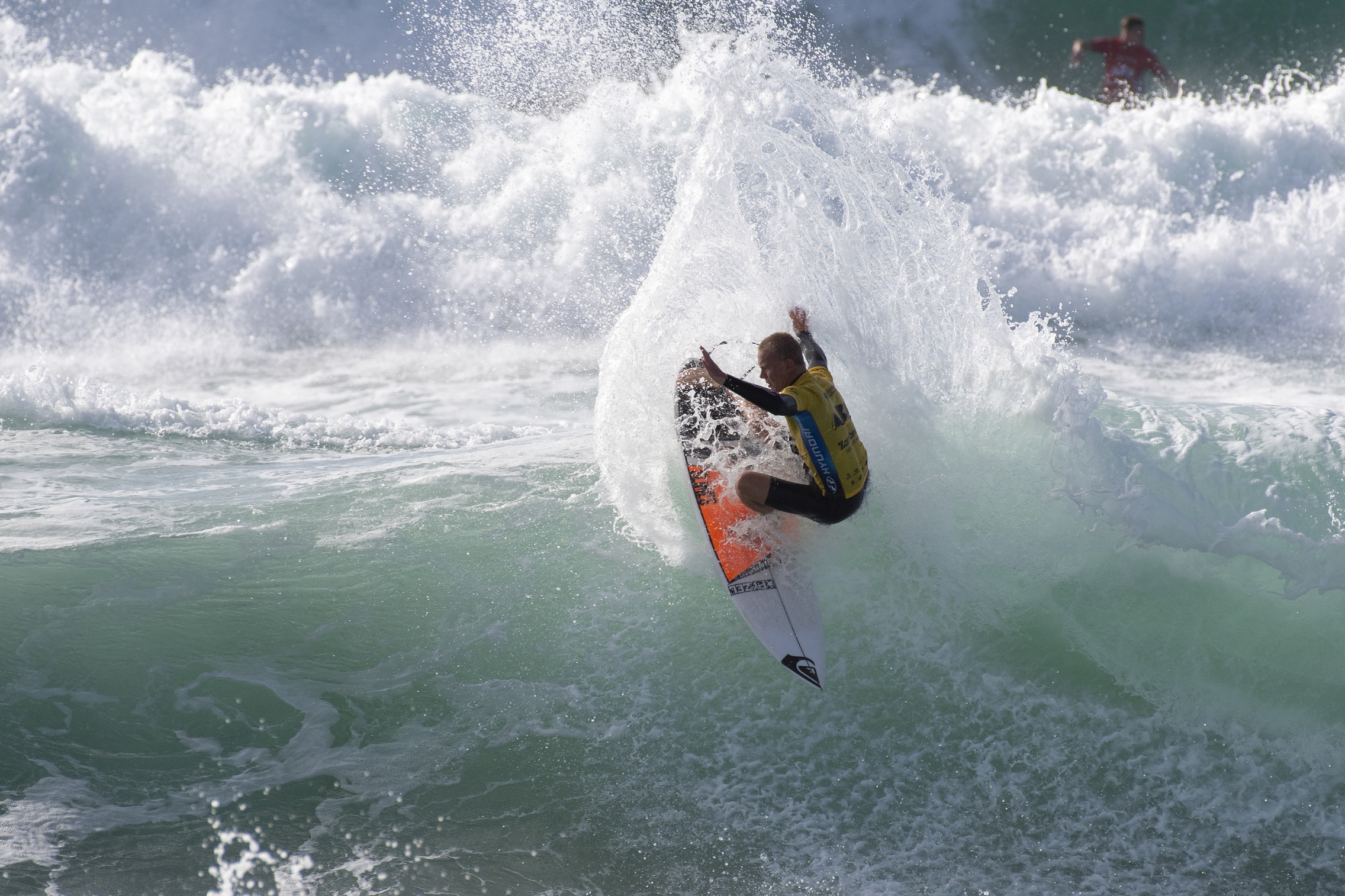 Joel Vaughan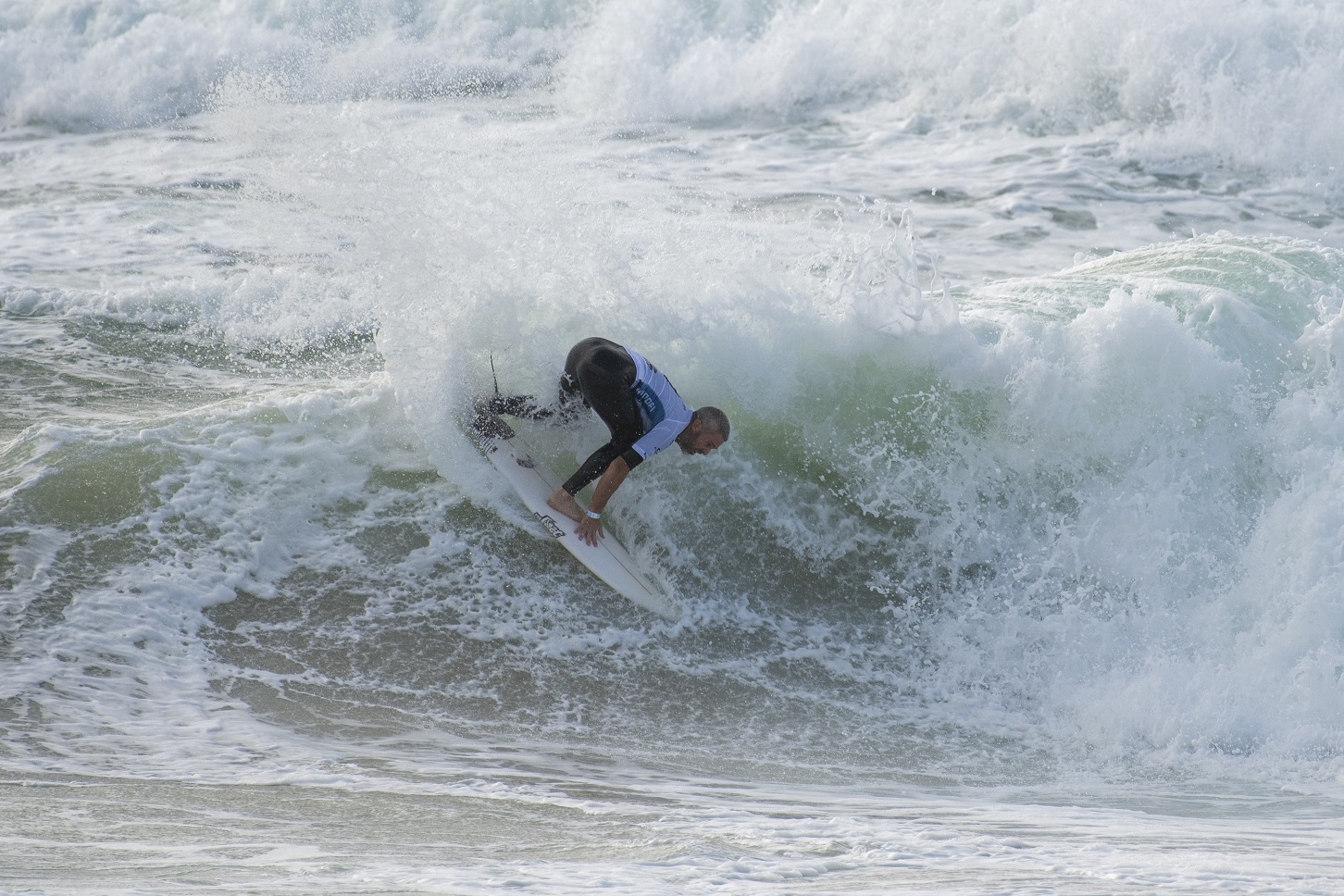 Jono Shade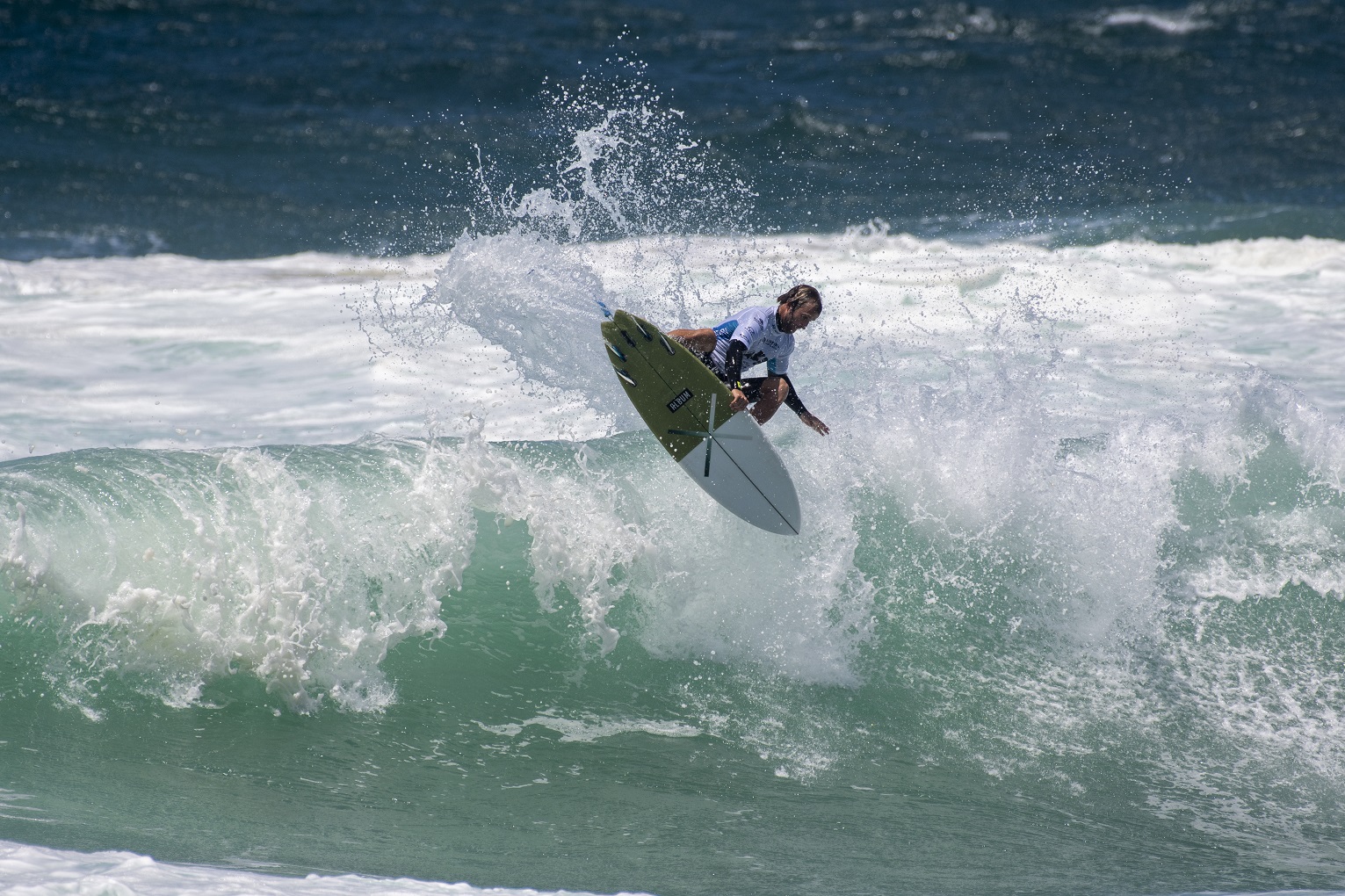 Josh Kerr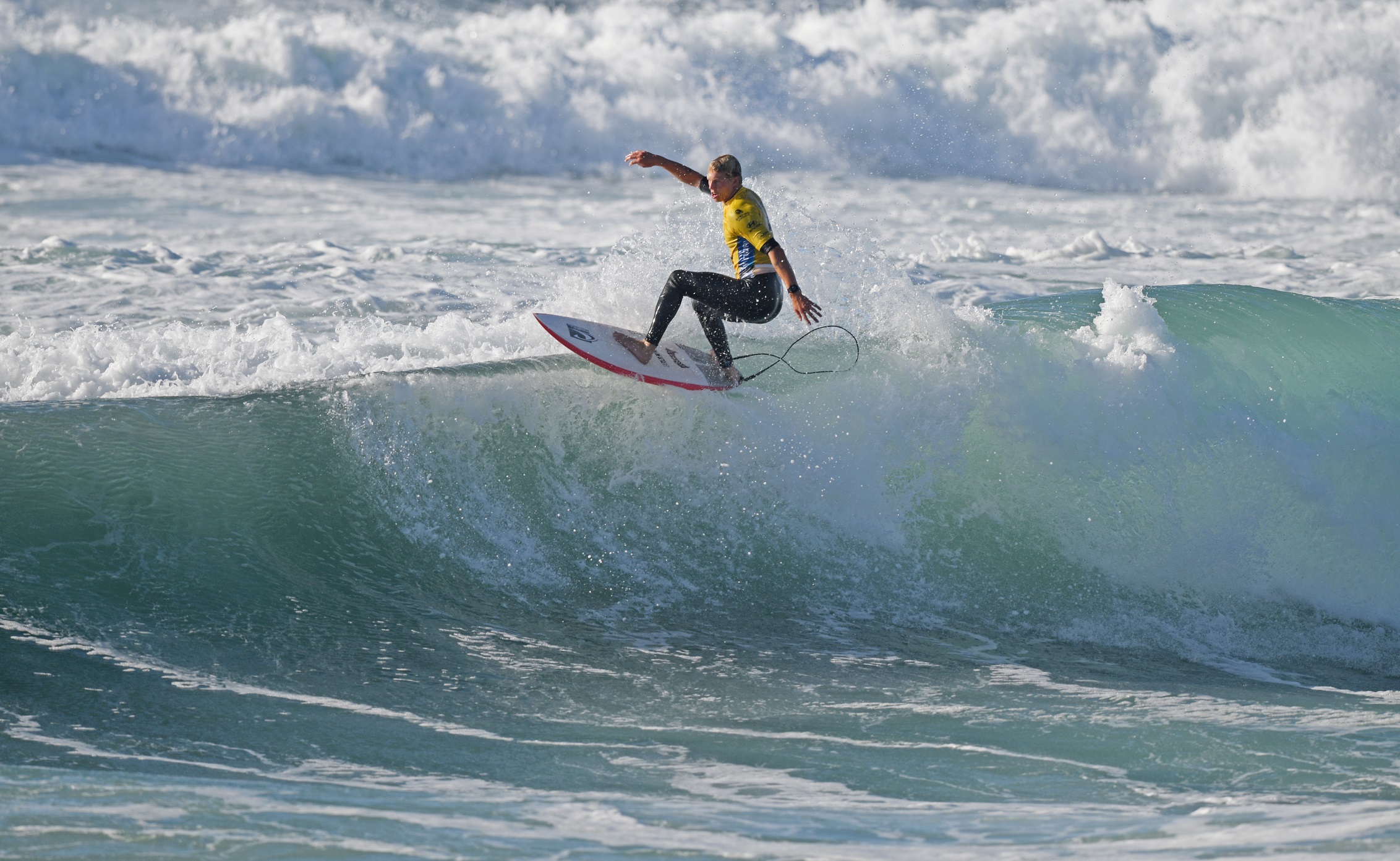 Kalani Ball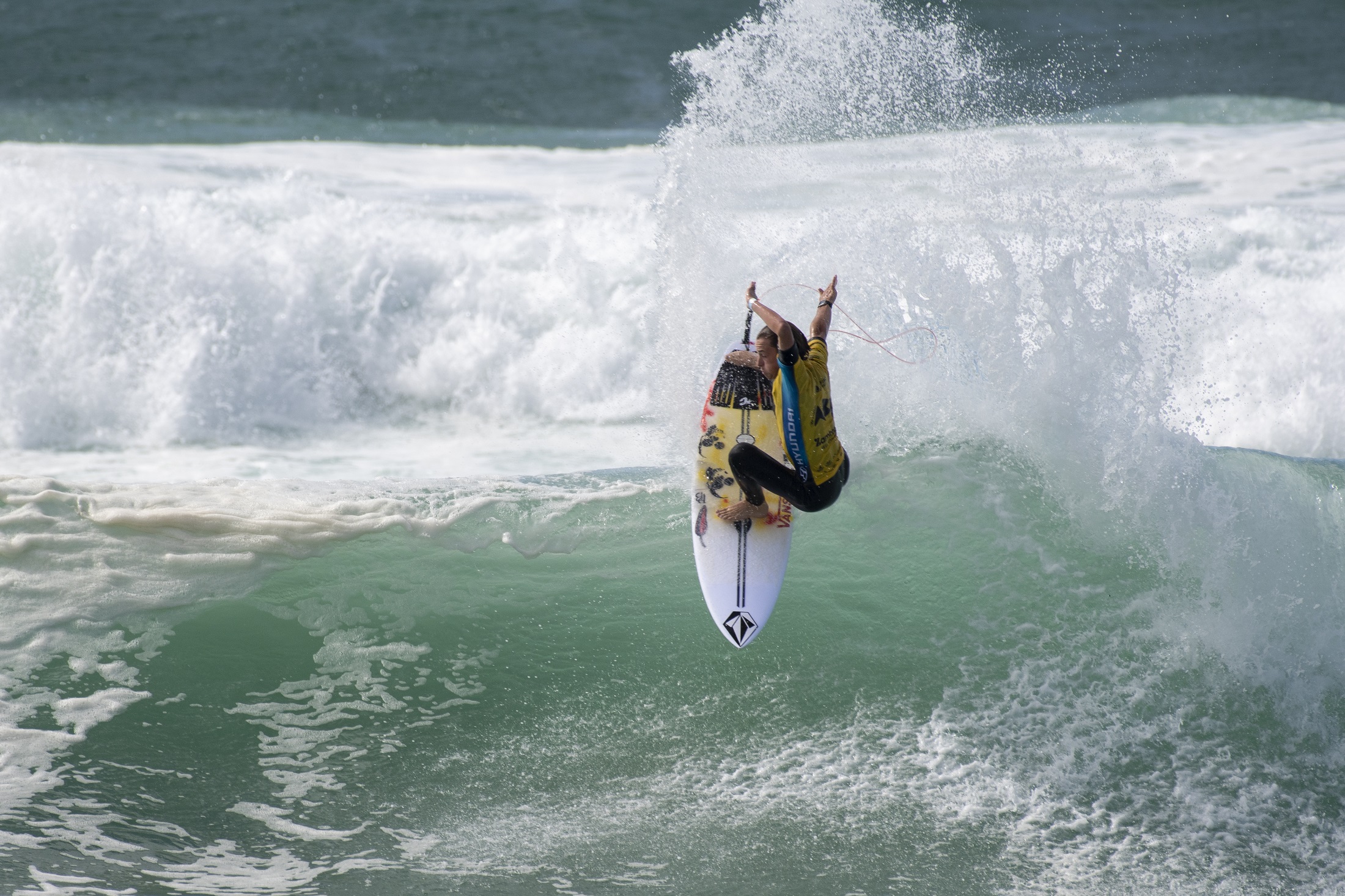 Kobi Clements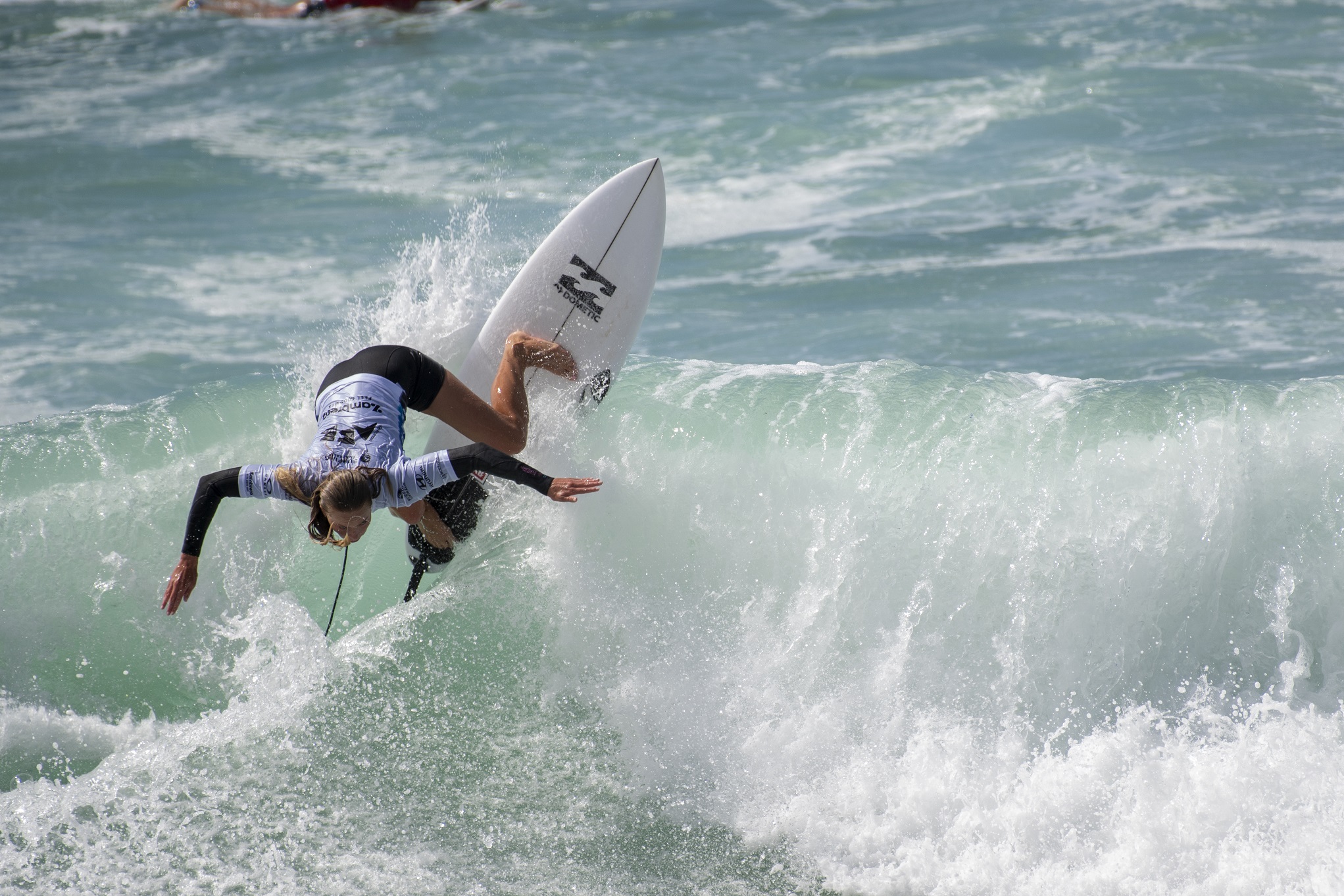 Macy Callaghan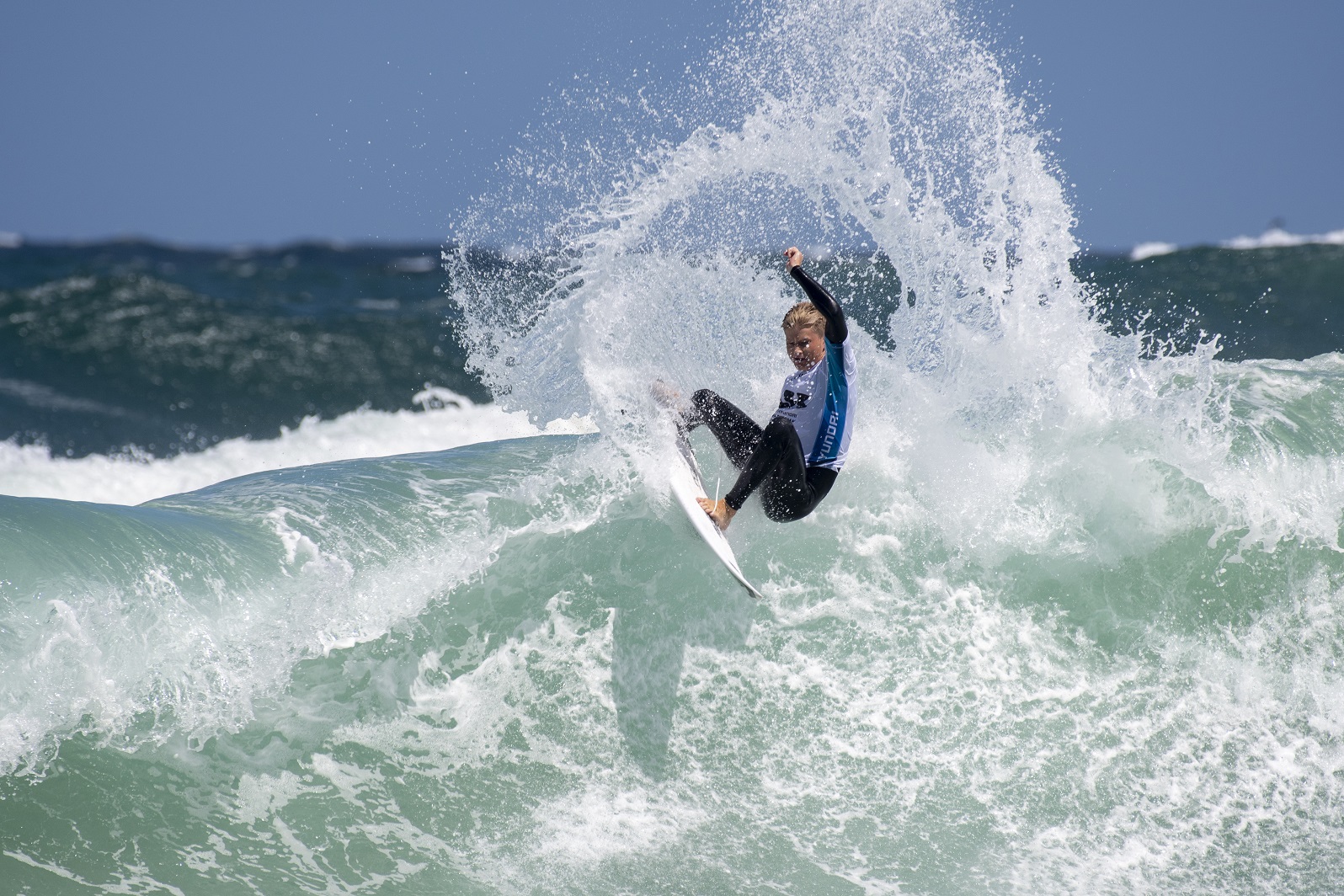 Marlon Harrison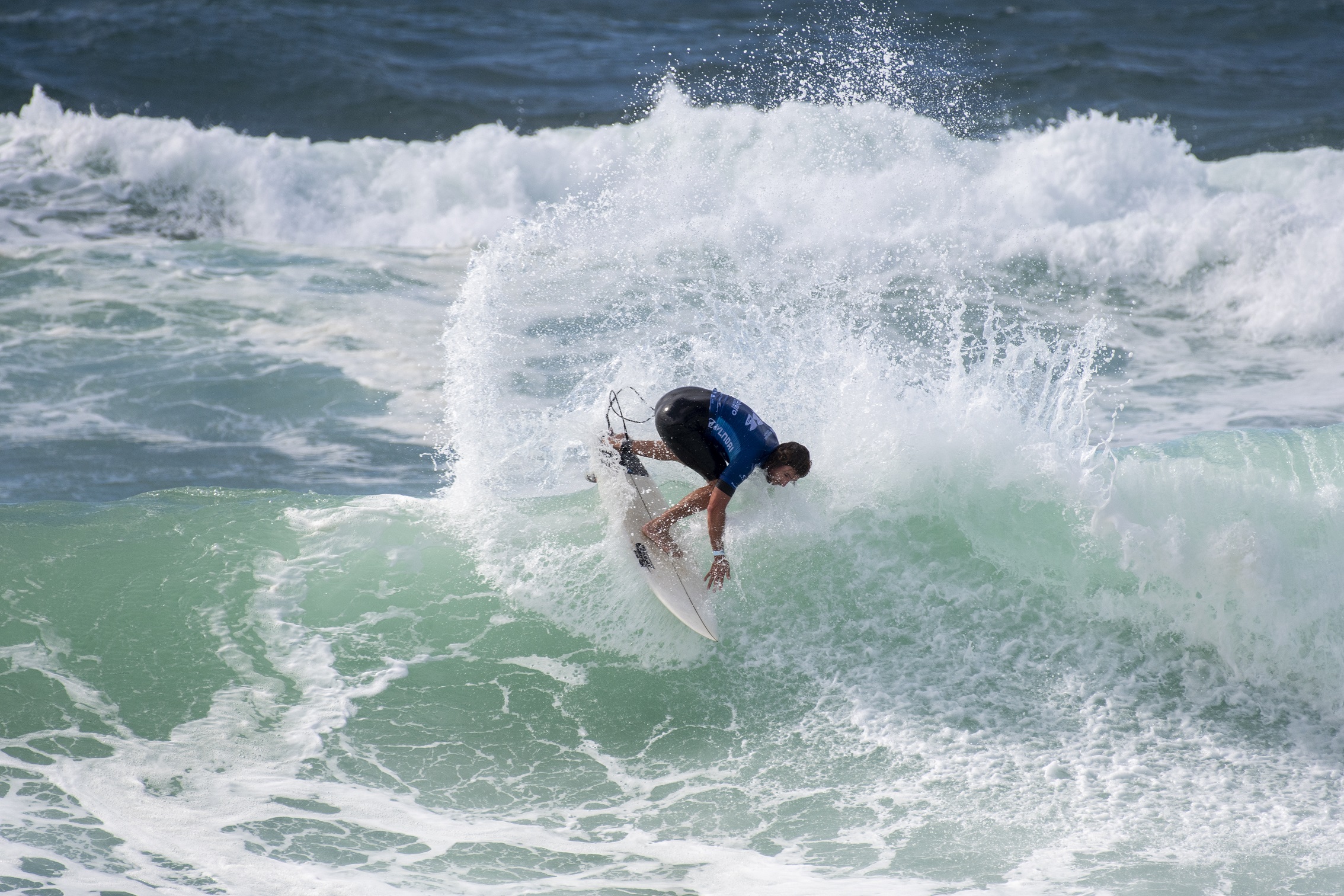 Matt Wilko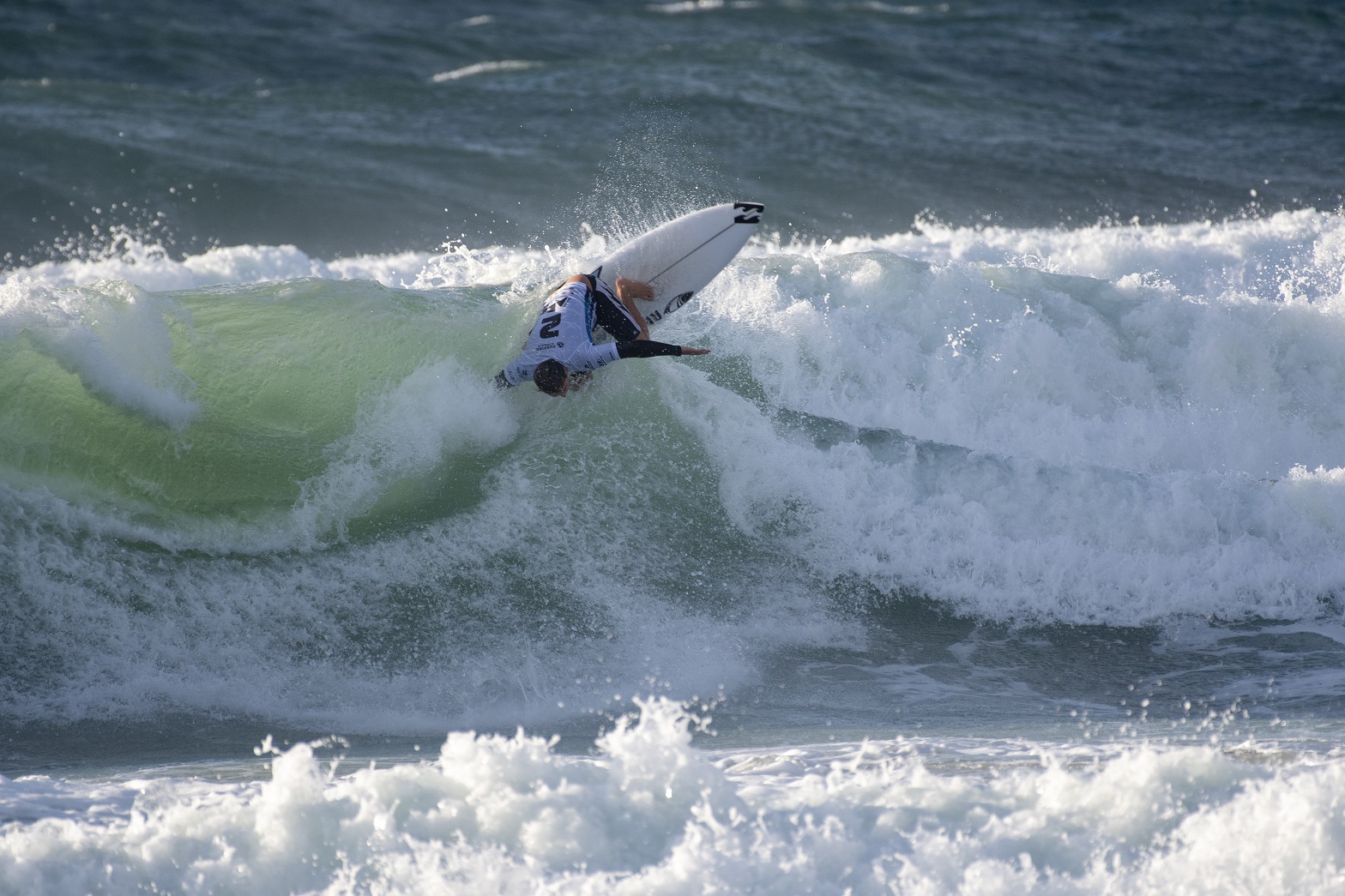 Micah Margieson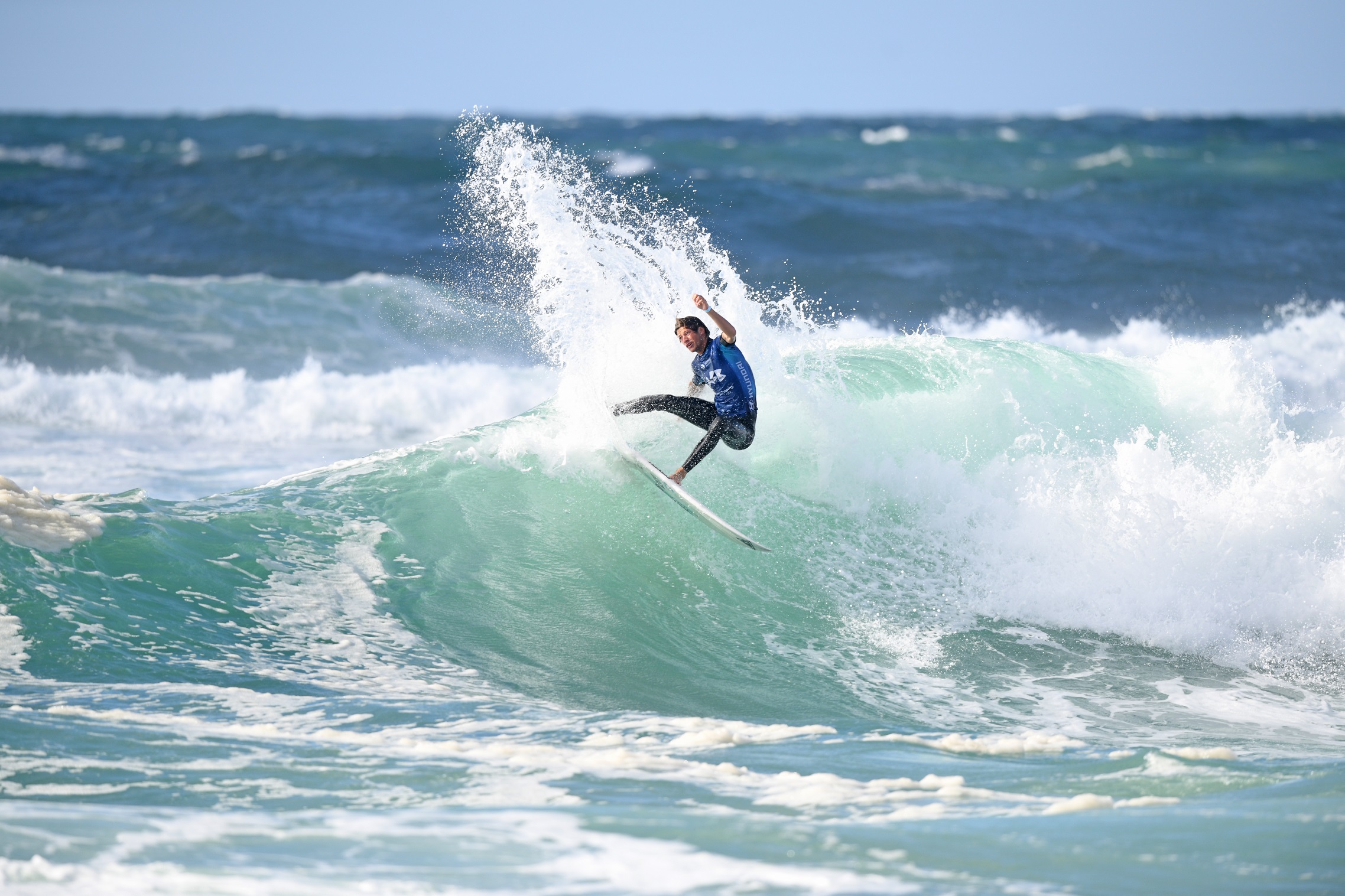 Mike Clayton-Brown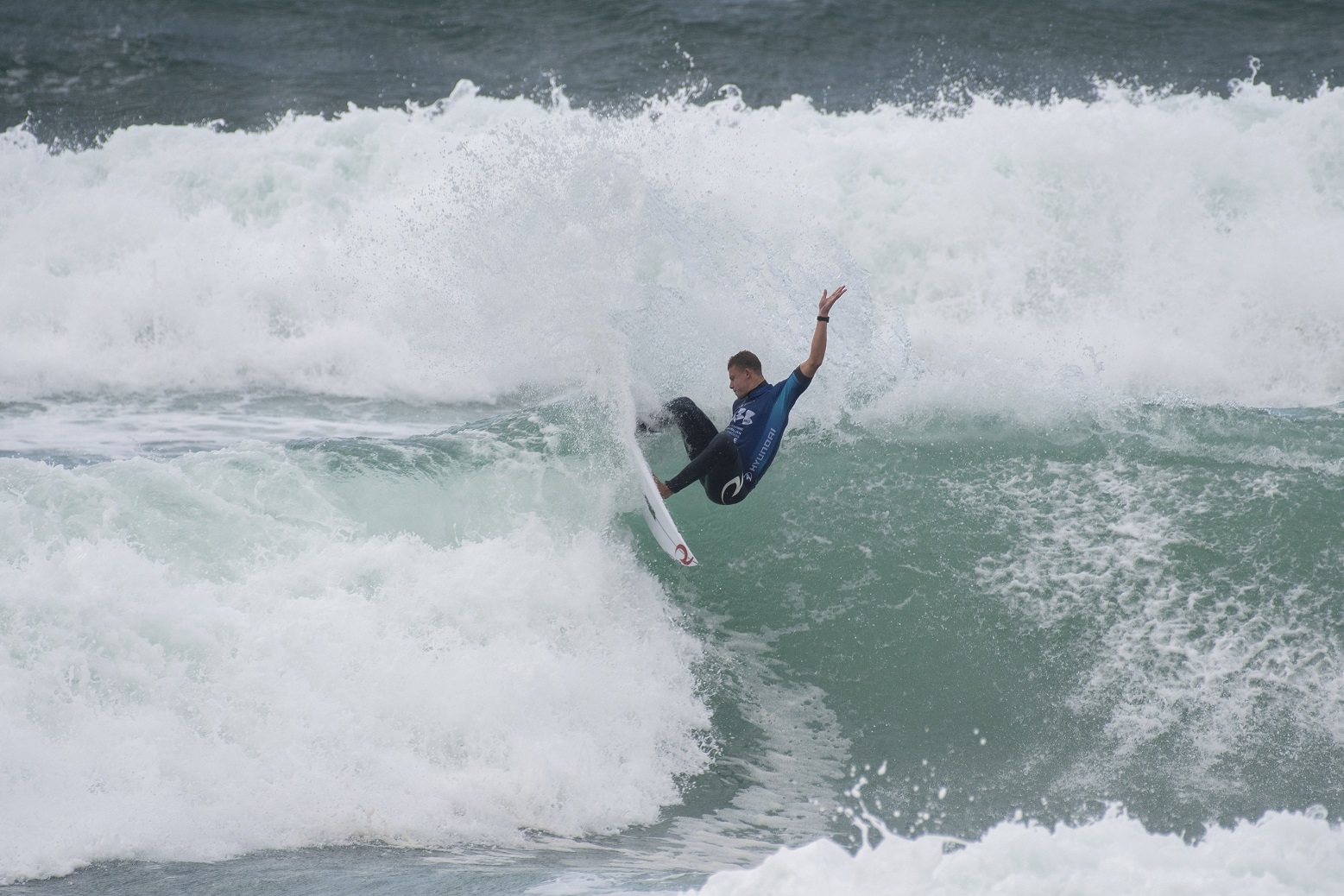 Mikey McDonagh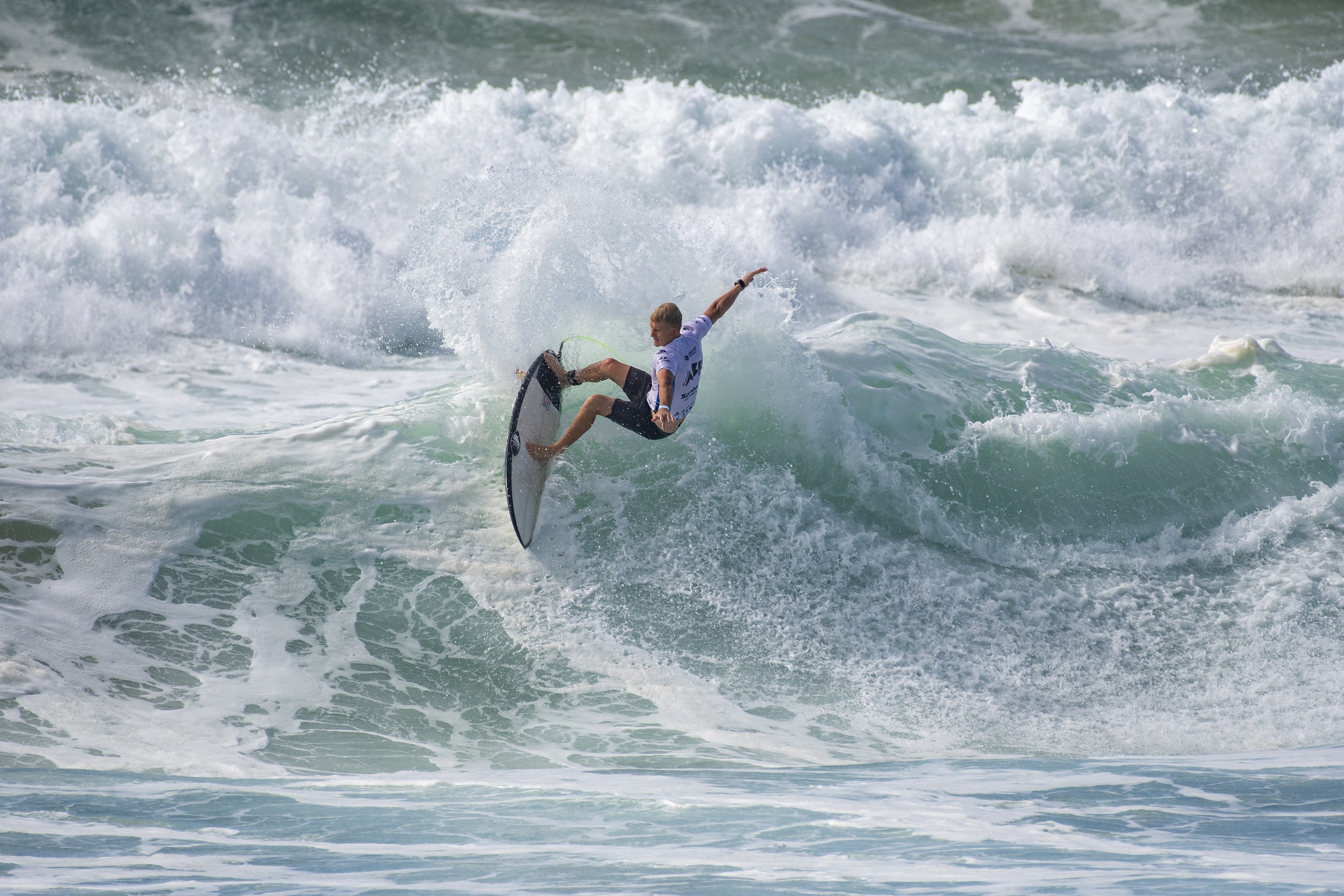 Mitch James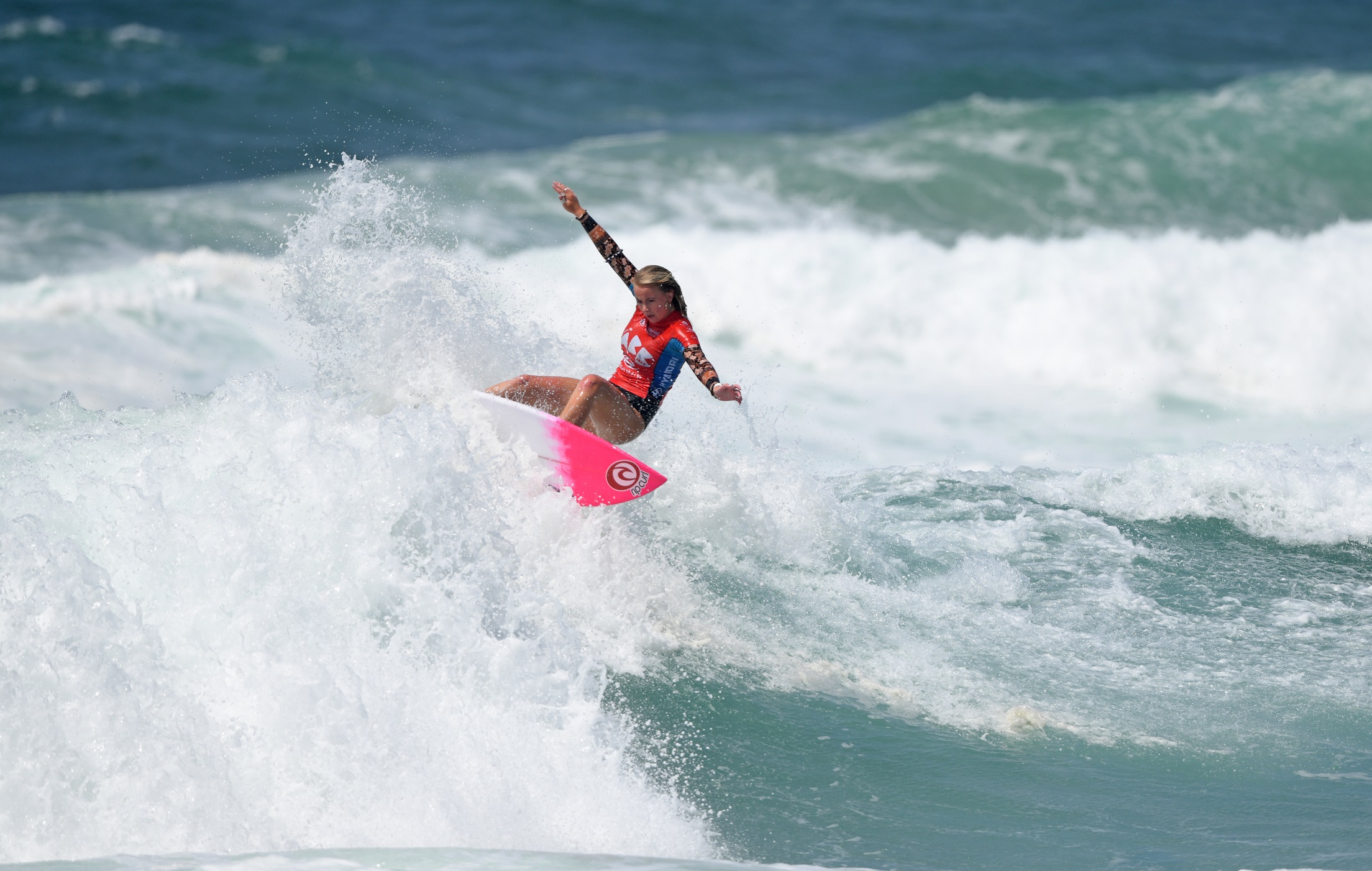 Nyxie Ryan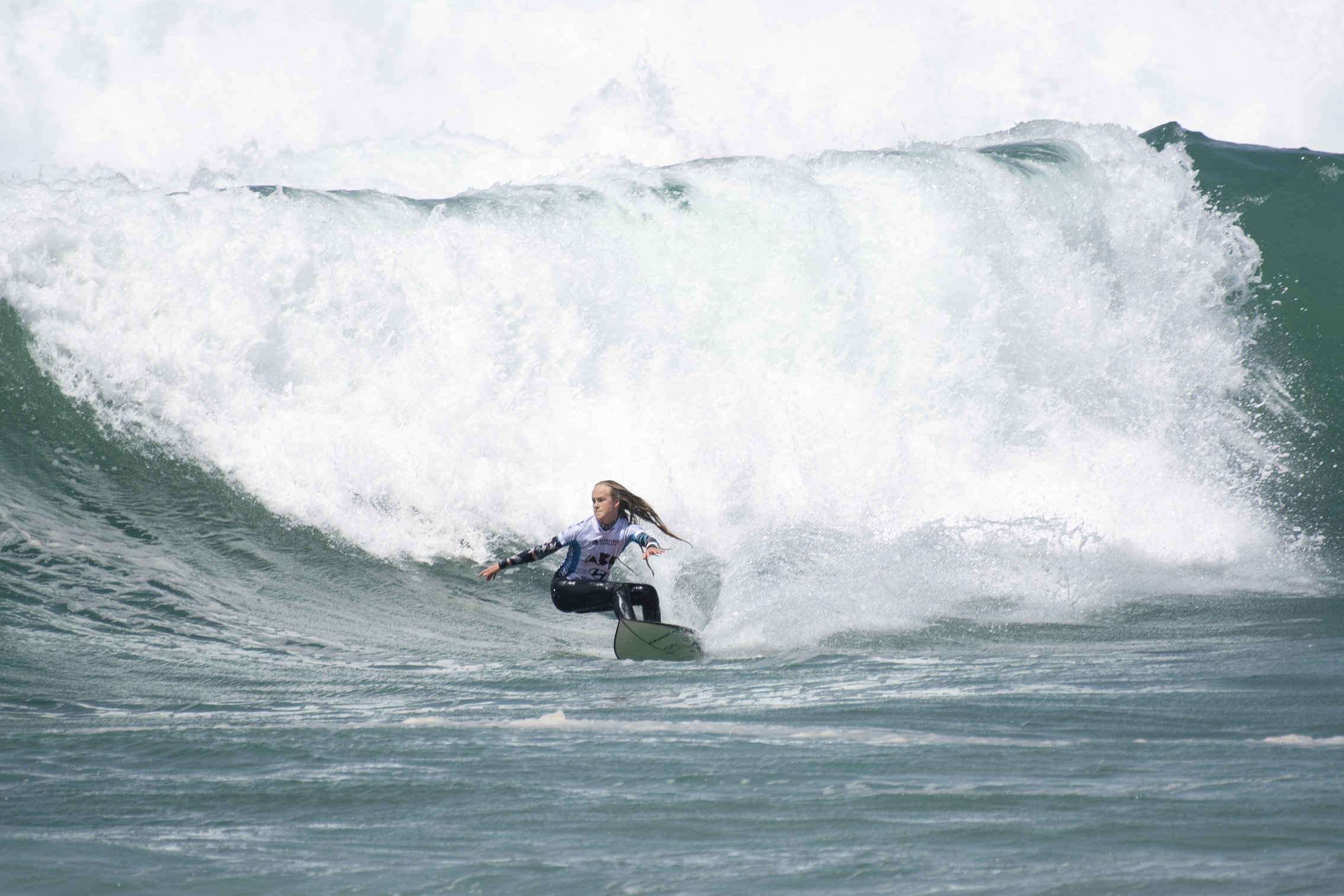 Oceanna Rogers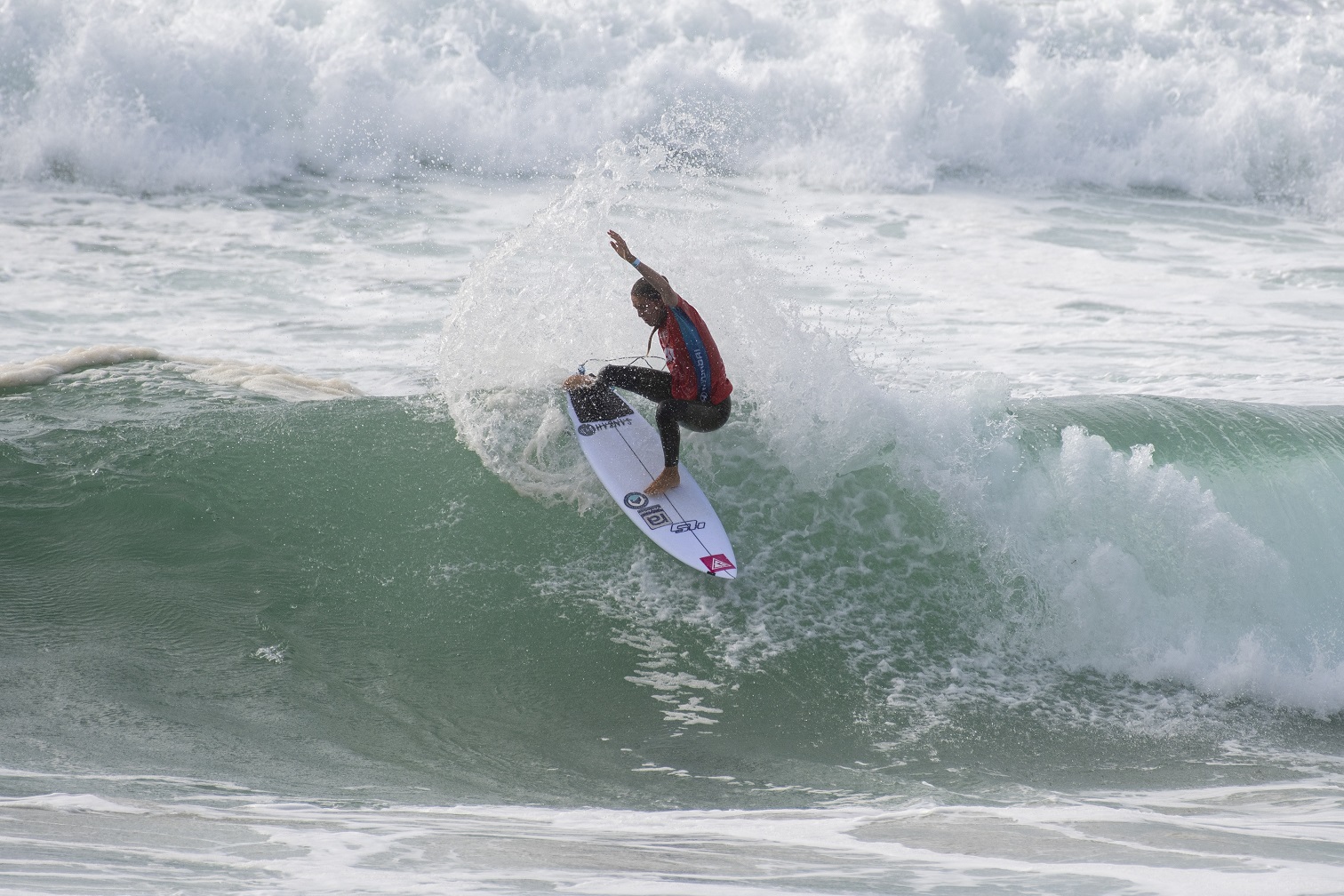 Philippa Anderson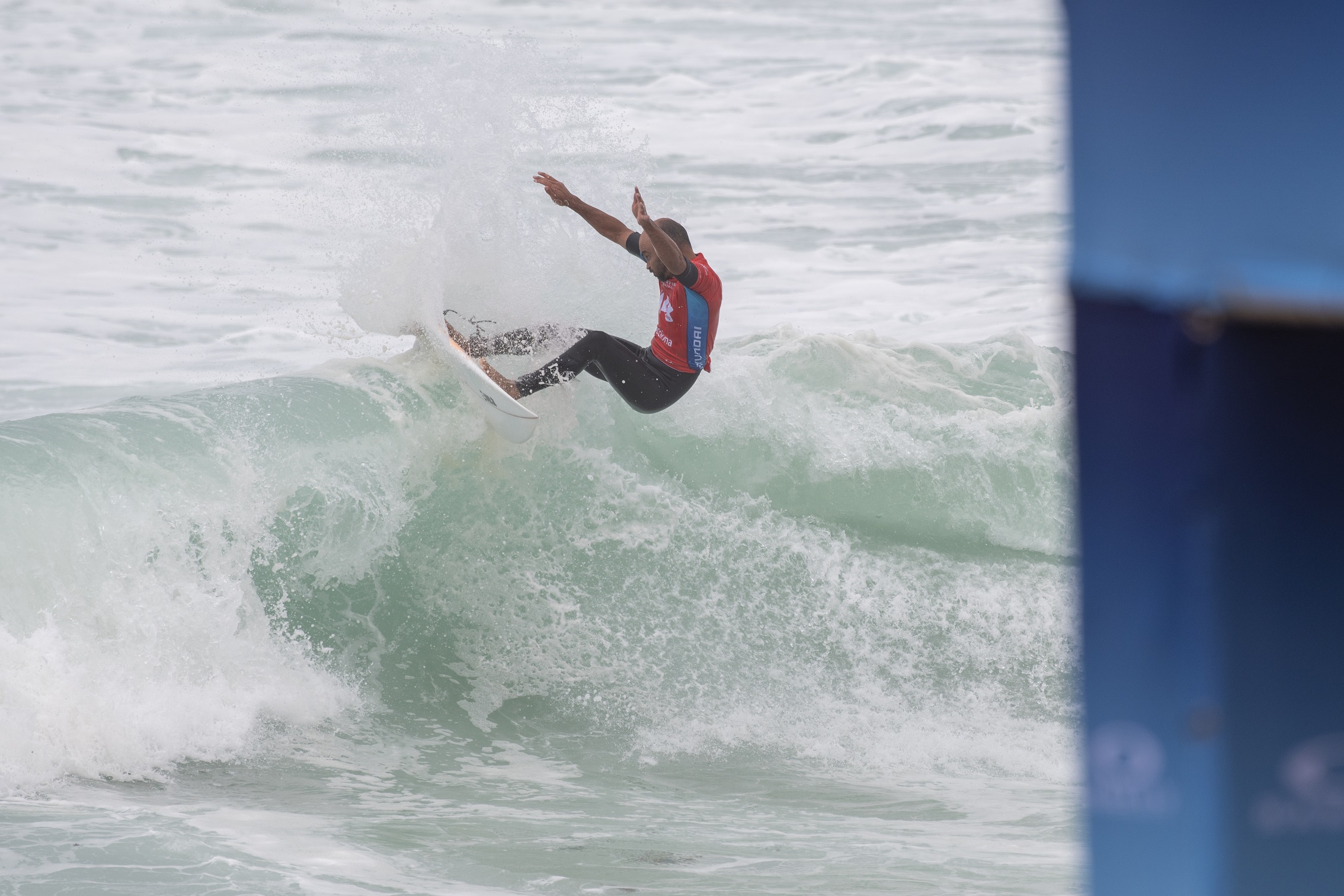 Russ Molony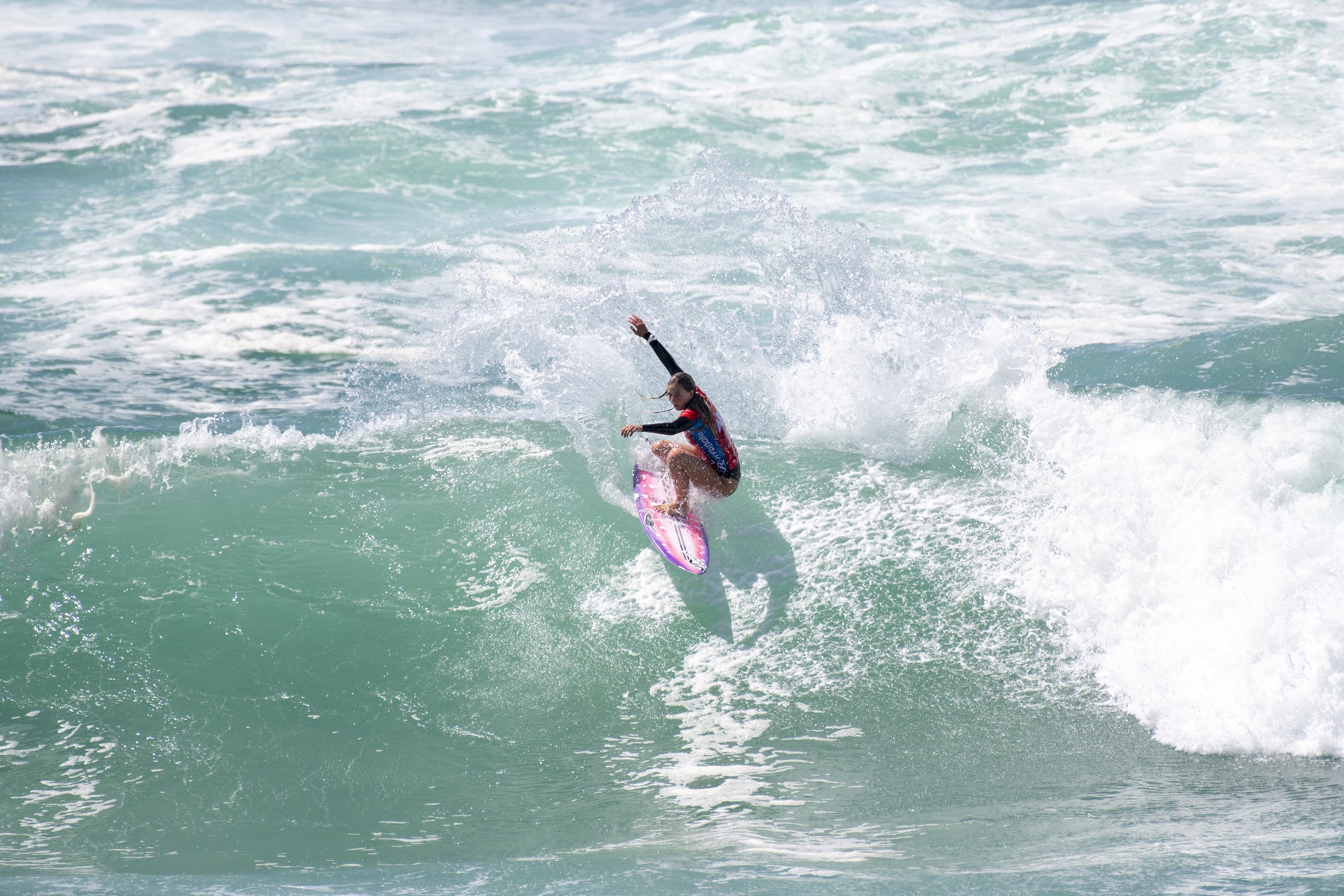 Shaye Leeuwendal
Sheldon Simkus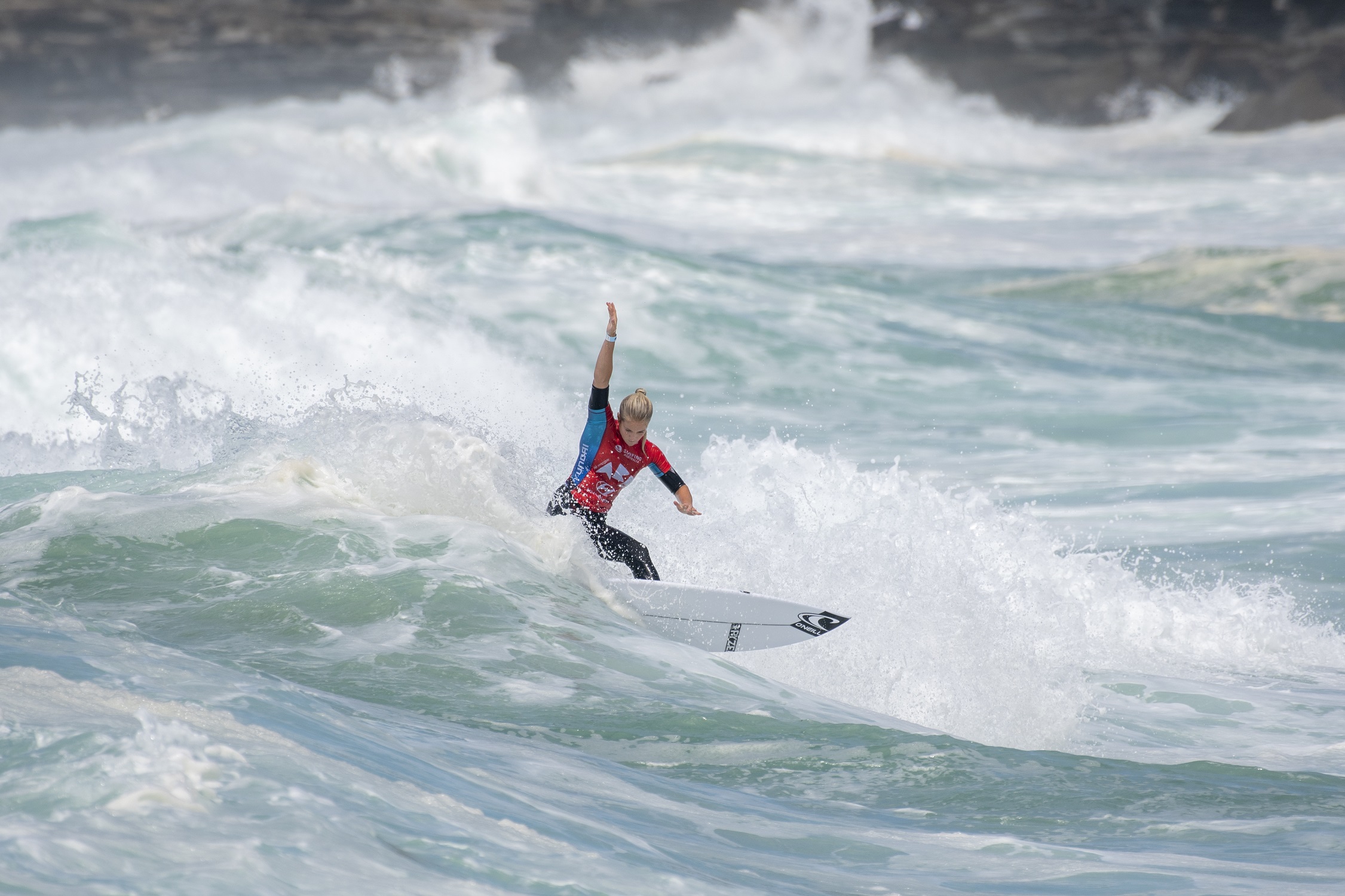 Sophie McCulloch
Travis Lynch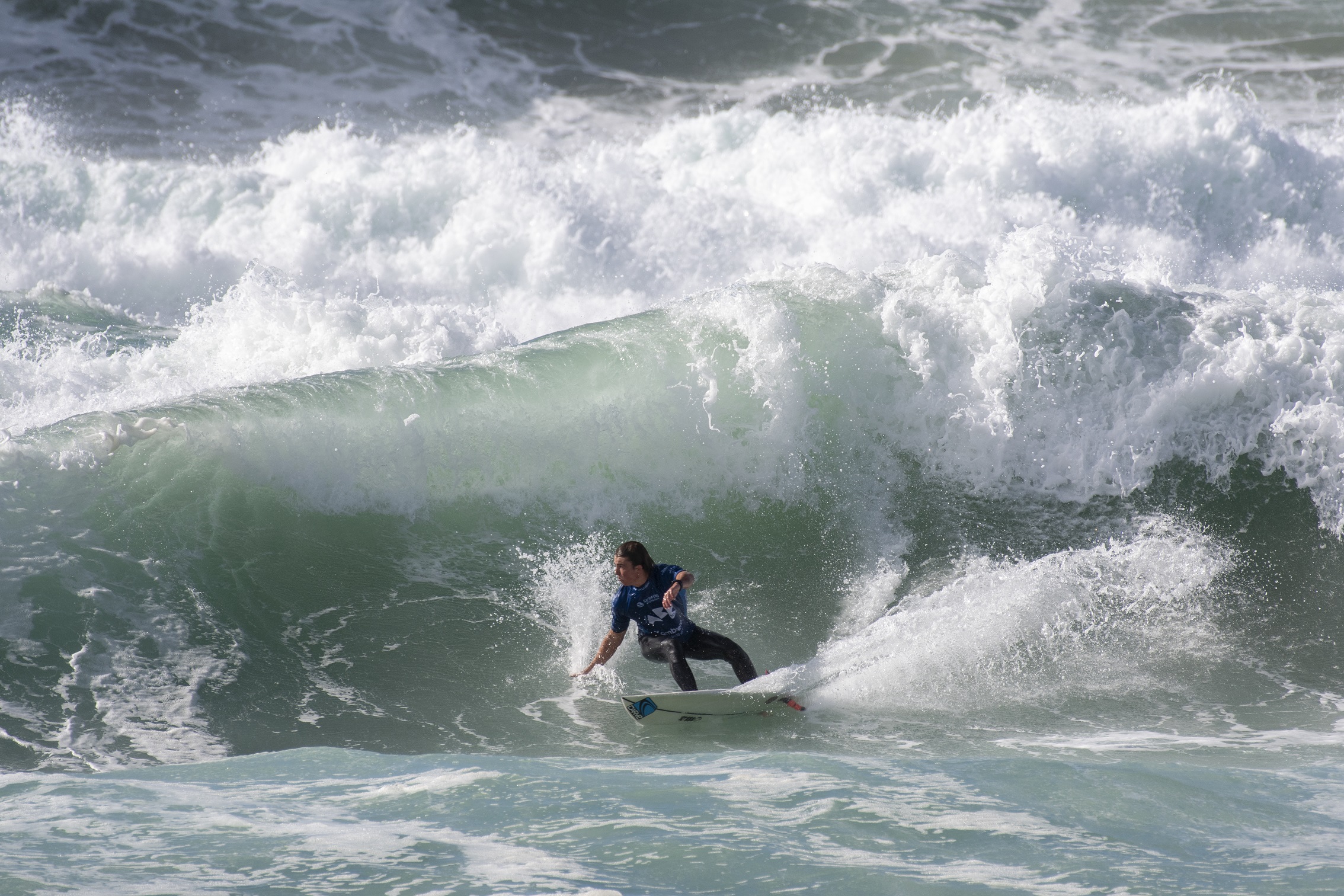 Tye Koolis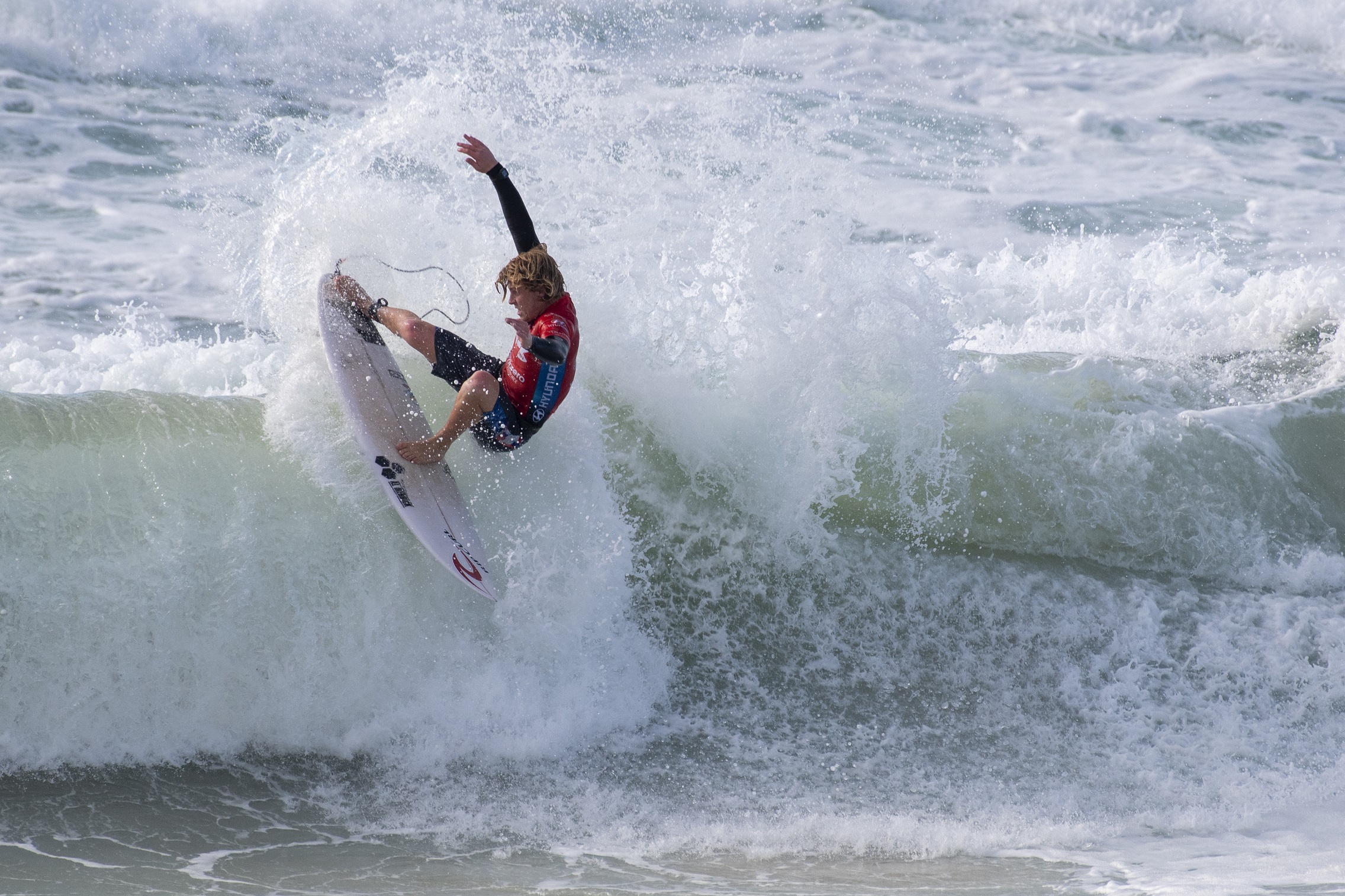 Xavier Huxtable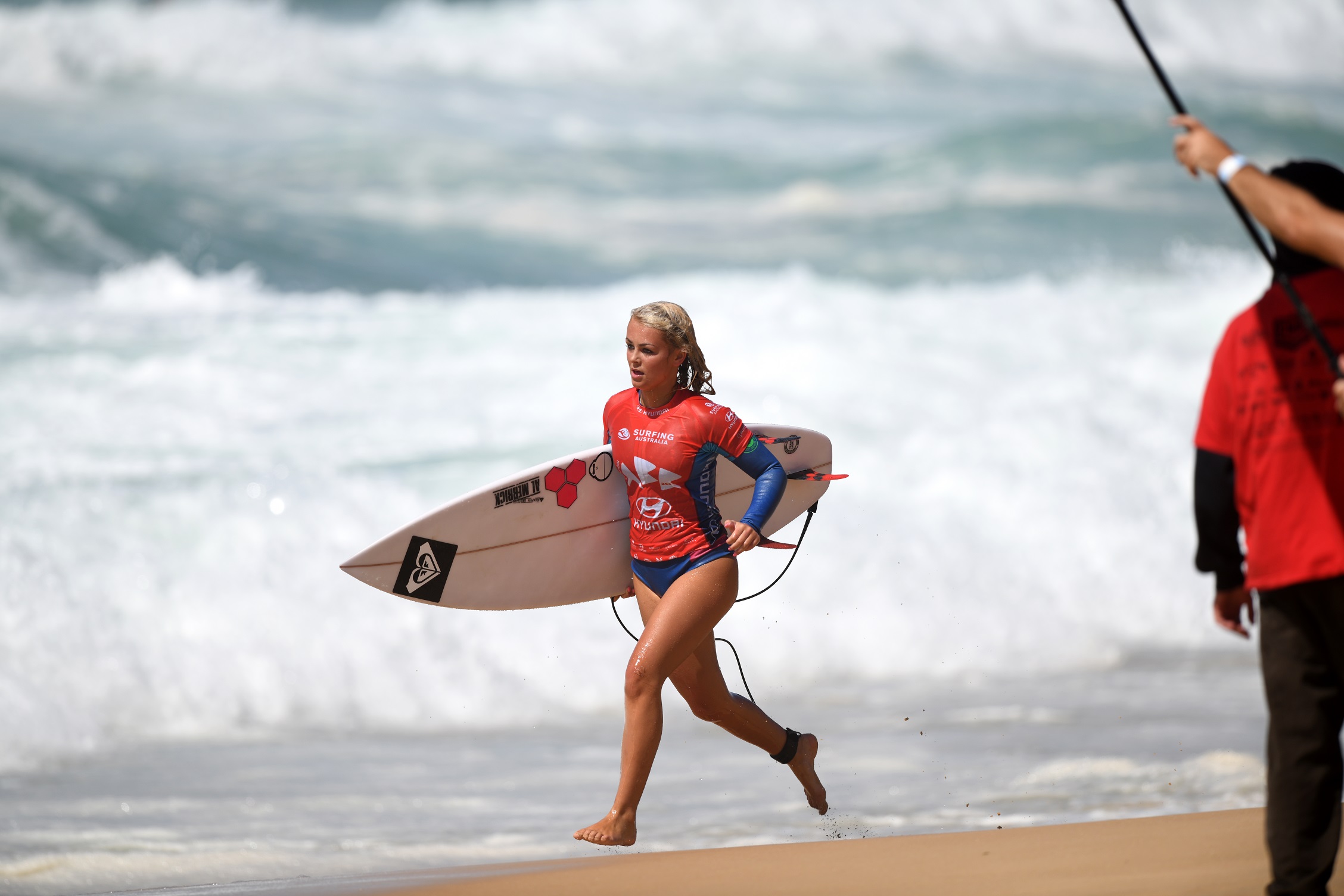 Zahlia Short