July 9 - 15, 2017: Issue 320
BUI MAREUREU BAAP As Worlds Divide to Screen at Avalon Bowling club
Watch a film, save a culture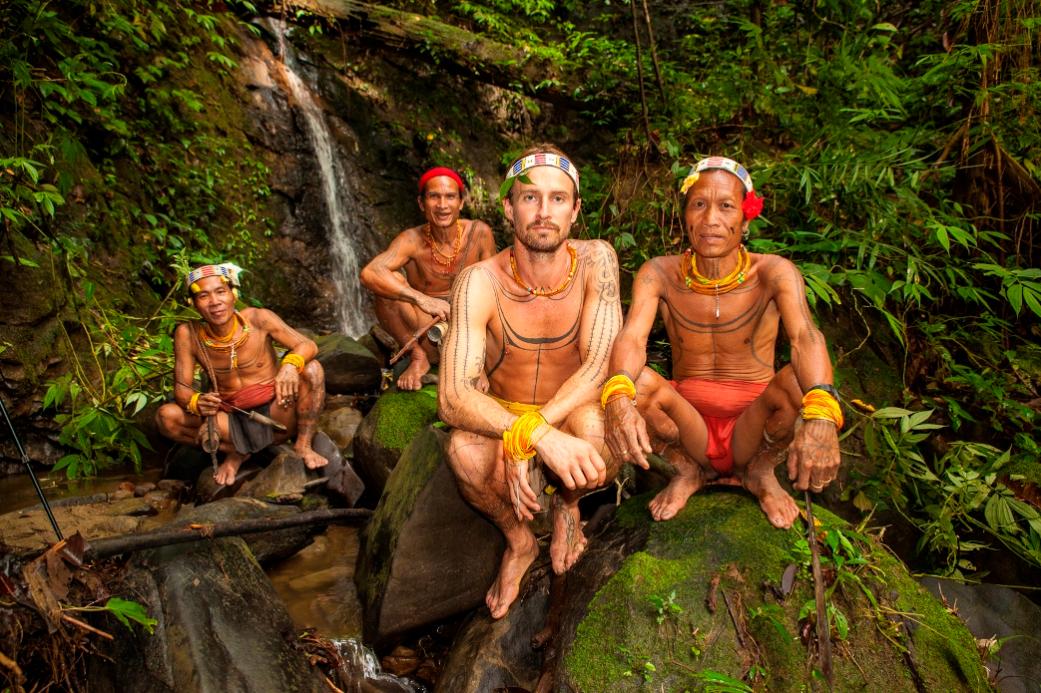 NINE YEARS IN THE MAKING – AS WORLDS DIVIDE OPENS A WINDOW INTO THE LIVES AND CULTURE OF THE MENTAWAI PEOPLE
Watch a film, save a culture. #wafsac

Australian surfer and documentary film maker, Rob Henry, spent the last nine years living among the Mentawai people, an ancient forest dwelling tribe whose way of life depends solely on the forest and natures provisions. Situated 150km off the coast of West Sumatra, Indonesia, Mentawai is a renowned location for surfers worldwide.
Rob Henry left Australia a
fter the collapse of the global economy in 2008, he wanted to leave the mainstream city environment behind because he felt he has contributing to a system that he no longer trusted. He needed to explore alternatives – a more meaningful, fulfilling and sustainable way to exist. This desire, combined with my connection to surfing, brought him to Mentawai.
The first few months were incredibly challenging because he didn't speak Indonesian or the Mentawai language. He was living with a government settlement community in a small coconut farming village, which is where he learnt the basics of the language. He also learnt about a tribal community living further into the forest. His shift into the tribal community wasn't as challenging as his initial arrival because he was able to communicate with them and therefore understand whether they were happy to have him there or not!
"The pace of Mentawai daily life is much slower than what I had become accustomed to in Melbourne, which, whilst difficult to adapt to in the earlier stages, I now feel is a much healthier and more balanced way to live," he said.
The biggest hardship he encountered he was just how different the people from the forest are to those who had been resettled into government villages. Seeing how rich their lives are in the forest, in terms of resources, pride, purpose, belief, attitude and even aesthetic contrasted starkly.
"I realised that those from the coconut-farming village, despite being provided national schooling and various other infrastructural developments, were in fact living in a state of poverty.This troubled me for many months and in the end led me to undertake years of research in trying to understand the exact cause of this change and consequential disparity."
"Just how integral culture and connection to the land are to sustain the health and wellbeing of an indigenous people, or any group of people for that matter, became apparent. Beyond the practicalities – where the land provides food, water, medicine, building resources and so forth – the sense of belonging to a community, having purpose and belief is the critical ingredient in the makeup of one's physical and mental health. For the Mentawai, maintaining a strong connection to culture protects them from destitution – for both the people and the land."

"I was intrigued by the Mentawai people, their level of freedom and happiness, and wanted to understand what they were doing differently to us." Rob said.

"At the same time, I also found that the Mentawai faced their own challenges – how to maintain their language, culture and identity in the face of increasing commercialisation and acculturation."

The experience galvanized Rob to form the Indigenous Education Foundation – a vehicle to support community-based initiatives aimed at preventing long-term poverty amongst displaced Indigenous peoples, achieved through the development of educational programs built around the preservation and utilisation of their cultural knowledge, customs and local environment.

During his stay in the Mentawai Islands, Rob learnt the local language and immersed himself in the Mentawai's everyday living. He also made a documentary film as part of a plan to assist the Mentawai in maintaining their culture.

In response to the threats to Mentawai's culture, language and way of life, Rob has been working closely with the Indigenous Mentawai community to develop a Cultural and Environmental Education Program (CEEP), which is now ready to implement.

"Our goal is to raise $1 million for indigenous education. '#wafsac – Watch a film, save a culture' is our rallying call. The money raised will allow the Mentawai to deliver their 10-year CEEP implementation strategy.

"We are planning to build a cultural education centre, publish a Mentawai dictionary and develop a new model of eco-tourism that enables the community a sustainable way to operate and expand their CEEP initiative well into the future."

The Indigenous Education Foundation #wafsac campaign and As Worlds Divide film has screened to sellout crowds in Melbourne, Torquay, Sydney and up the NSW coast, and is now scheduled to screen at the Avalon Bowling Club on Saturday July 15, 2017 at 7pm.

The evening will be accompanied by a live performance from The Red Herrings and special guest musicians.
Tickets: $15 + BF (Includes photo exhibition)
Dinner available: Mexican, $10 p/plate
7pm - The Red Herrings + special guests
8pm - As Worlds Divide film, followed by Q&A with the film's Director, Rob Henry
10pm - The Red Herrings
All proceeds from the event will go directly to the community's Cultural & Environmental Education Program (CEEP) via IEF.
By attending and learning about Mentawai's fascinating culture you'll actively be helping to save it - #WAFSAC
Avalon Beach Bowling & Recreation Club
4 Bowling Green Lane
Avalon Beach
For more information on the Mentawai Indigenous education program visit:
www.iefprograms.org
.
If you are interested to learn more about the Suku Mentawai CEEP and how you can become involved, please visit
www.sukumentawai.org
To view the As Worlds Divide film trailer visit:
www.asworldsdivide.com
- also embedded below.
Mentawai is an archipelago found off the west coast of Sumatra (Indonesia) consisting of approximately 70 islands and islets. The four main islands are North and South Pagai, Sipora, and Siberut; with Siberut – spanning 4,480 square kilometres and with a population of approximately 29,918 [1]; of which 90% are of indigenous Mentawai origin, the other 10% are considered to consist of Minangkabau, Javanese, and Batak (Bastide, 2008) – being the largest of the four.
The ancestors of the indigenous Mentawai people are believed to have first migrated to the region somewhere between 2000 – 500 BCE (Reeves, 2000). Find out more:
http://www.sukumentawai.org/en/history/
[1]
(Regional Autonomy Website. c.2000.)