Artists Of The Month September 2021: Feathers & Dreams Art Exhibition At Cromer - Now Online Raising Funds For Dreams2live4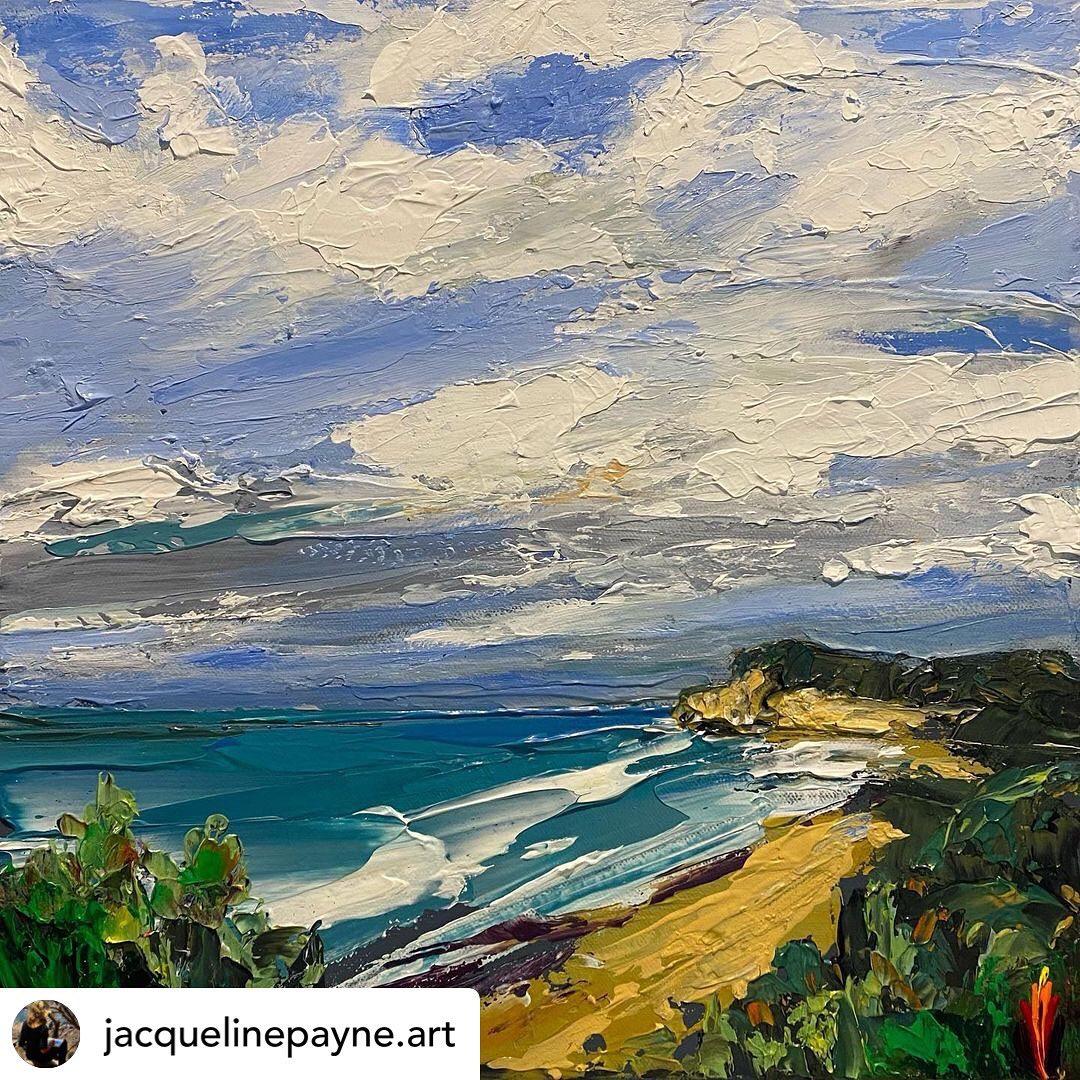 I have found the best way to start the day is to take a morning walk. Whether it be on the beach at low tide, or up the hill and looking down at the continuous waves rolling in, or along the walking path of Pittwater.
My walks have inspired me to paint what I see, the ever changing landscape affected by the light of the day, the weather, clouds, the sea, the sand and all the colours around me.
My artwork is mostly palette knife on board, allowing me to work with layers and texture to create the beautiful landscapes I live in.
Finalist Ewart Art Prize 2021
Visit: www.jacquelinepayneart.com
Artwork for "Feathers and Dreams" Exhibition to be held at @diversarty in support of @dreams2live4.aus so lovely to be part of such a great charity fundraiser
When Gallery Director Wayne Devenny put out a call to local artists to support a Beaches charity, they responded overwhelmingly. The result will be the uplifting Feathers & Dreams Exhibition.
Motivated by his own brush with cancer, Wayne Devenny is hosting an art exhibition titled Feathers & Dreams to raise both funds for and awareness of Dreams2Live4, which grants dreams for adults with advanced cancer.
The exquisite and brilliant art offerings of Katie Thomas, Amy Raymond, Donna Maree, Camille Fox, Jake Graham and Ian Burgess to name a few of the many will be proudly displayed at diversARTy Studio and Gallery. The exhibition will be on throughout the month of September, which will become "Feathers & Dreams" month at the Gallery.
Original works of art – photographs, paintings, sketches, sculptures, ceramic and glass art will be displayed, with each piece including a depiction of a feather. The feather symbolises trust, honour, strength, wisdom, power and freedom and is the eye-catching logo of Dreams2Live4. Each piece has its own individual story to tell.
"After learning about Dreams2Live4, my wife and I thought it would be a great idea to hold an exhibition to raise awareness and funds for this amazing charity. Dreams2Live4 provides much needed respite for patients with metastatic cancer, and their families. Being diagnosed with lung cancer in 2019, I know first-hand what providing these 'dreams' truly means," said diversARTy Director, Wayne.
"The response from local and international artists to have their artworks hanging in this exhibition has been overwhelming – we are so grateful to all the artists who have agreed to be a part of Feathers & Dreams," added Wayne.
The Feathers & Dreams exhibition will raise much needed funds for Dreams2Live4, as each artist involved has agreed to donate 50% of the sale price of their artwork to the charity, which is run by a small and dedicated team based in Belrose.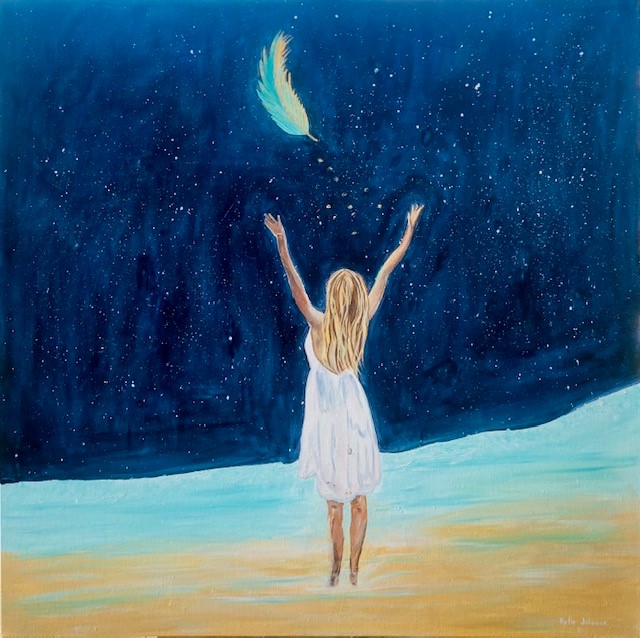 Feather Dreaming by Kylie Johnson

Dreams2Live4 was founded by metastatic cancer sufferer, Annie Robinson in 2008. Her personal experience with cancer gave Annie unique insight into the importance of "treating the soul as well as the disease."
When Annie was diagnosed with breast cancer in 1999 she was four months pregnant with her first, and much wanted, child. After her son was born she underwent her first round of treatment and turned to living as well as she could, for as long as she could.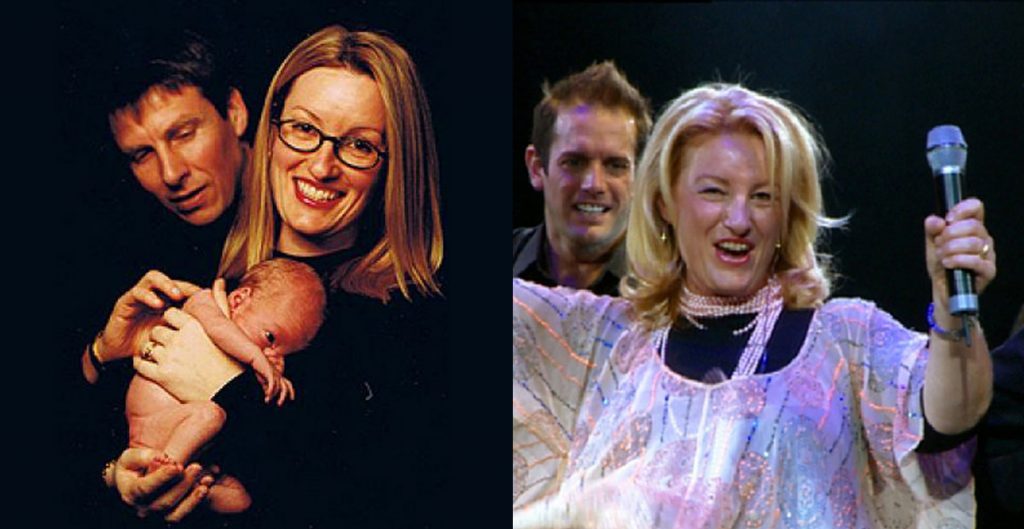 Annie performed with Human Nature in front of 3,000 screaming fans! But that was not enough for Annie. She wanted other patients who were trapped in a regime of tests, treatments and bad news to find their way back to joy again. In 2007, Annie founded Dreams2Live4 and in 2008 Dreams2Live4 became an in house program at a Sydney hospital.
Sadly, Annie passed away in 2009. Her sister Louise Mahoney vowed to continue Annie's work and in September 2015, Dreams2Live4 became a National Charity in its own right.
Fast forward to 2021 and this Belrose based charity, Dreams2Live4 is granting dreams across Australia every 48 hours.
Metastatic cancer drains families of joy, hope and finances. It can be a long and gruelling battle for patients. Often they and their partners cannot work and they can no longer do many things that other families take for granted. By offering patients a chance to Dream, we reignite a sense of control and optimism in their lives. Conversations change and so does the outlook of patients and their families.
As one of our Dreamers told us:
"My idea of a perfect day is to go to bed with a dream and wake up with a purpose."
That's why giving a Dream provides a patient and their families something to strive for, something to hope for, something to live for. There is excitement and anticipation in identifying, planning, and focusing on a 'Dream'. When it is achieved, there is a feeling of joy and positive well being that lasts beyond the Dream itself. All this translates to a healthy state of mind that benefits people with cancer.
"Dreams2live4 makes a real and lasting difference to patients and their families. The experience enriches and enlightens people's lives." Professor Michael Friedlander, Professor of Medicine at University of New South Wales and Oncologist at Prince of Wales Hospital.
Be sure to visit diversARTy during the month of September to celebrate the work of the community of artists who are supporting the 6th year anniversary of Dreams2Live4 with the "Feathers & Dreams" exhibition.
DiversARTy Studio and Gallery is located at 5/161 South Creek Road, Cromer.
In the event that safety restrictions are still in place, every artwork will be available to 'bid' or 'buy now' from September 1st until September 30th by visiting https://givergy.com.au/D2L4FeathersandDreams/ , with 50% of the final sale price of each piece being generously donated to Dreams2Live4.
The Dreams2Live4 "Feathers & Dreams" Art Exhibition will open at 9:00am on Wednesday September 1st 2021.
All artwork can be viewed at diversARTy Gallery 5/161 South Creek Road, Cromer: www.diversarty.com.au or www.dreams2live4.org.au
The Feathers and Dreams Art Exhibition has been overwhelmingly supported by over 50 local and international artists during this recent time of lockdown.
Below run a few examples of what is available.
Sunshine and Shadows (Manly Wharf). This artwork by Katie Thomas is part of our upcoming "Feathers and Dreams" Exhibition in conjunction with Dreams2Live4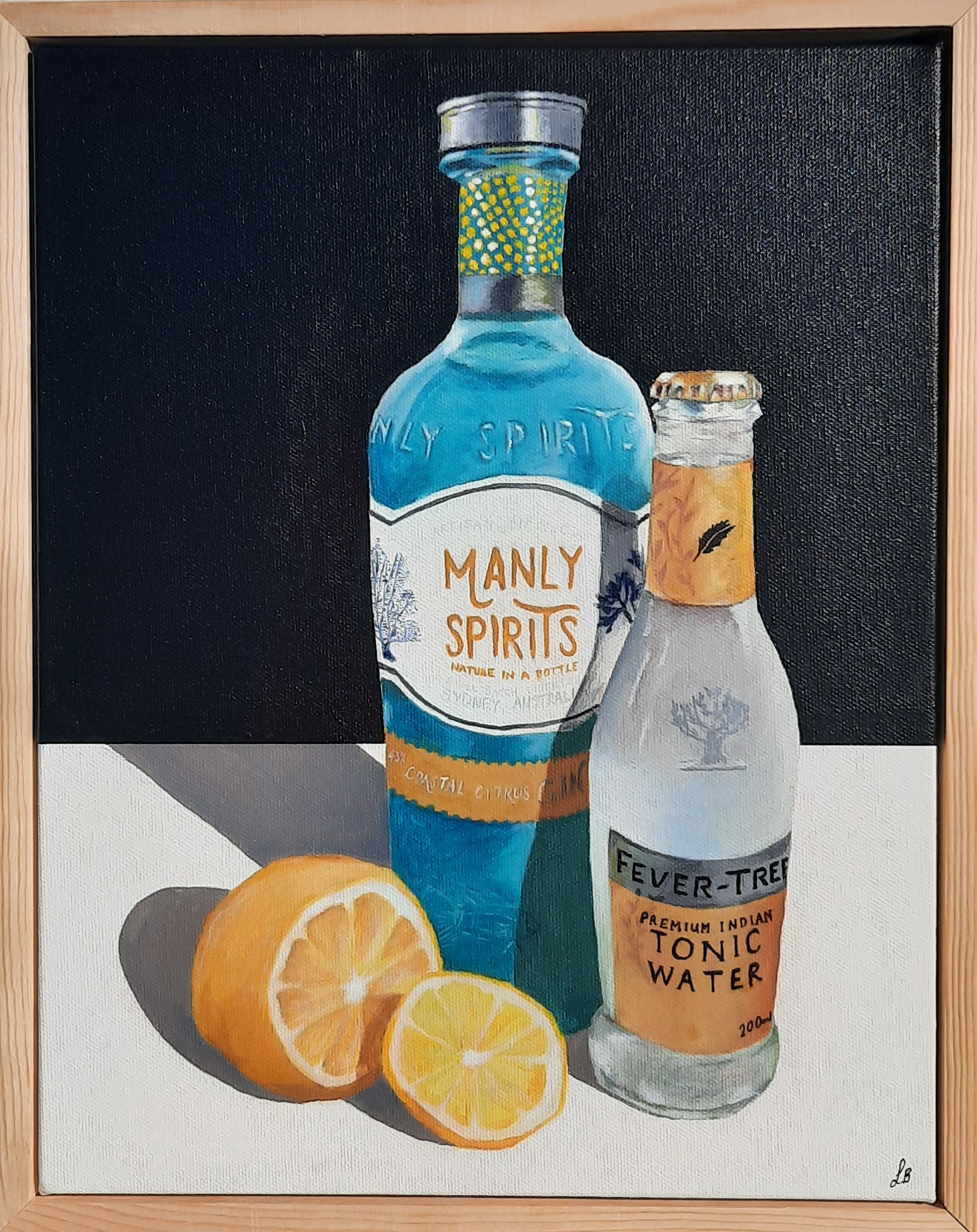 By Leigh Binskin Art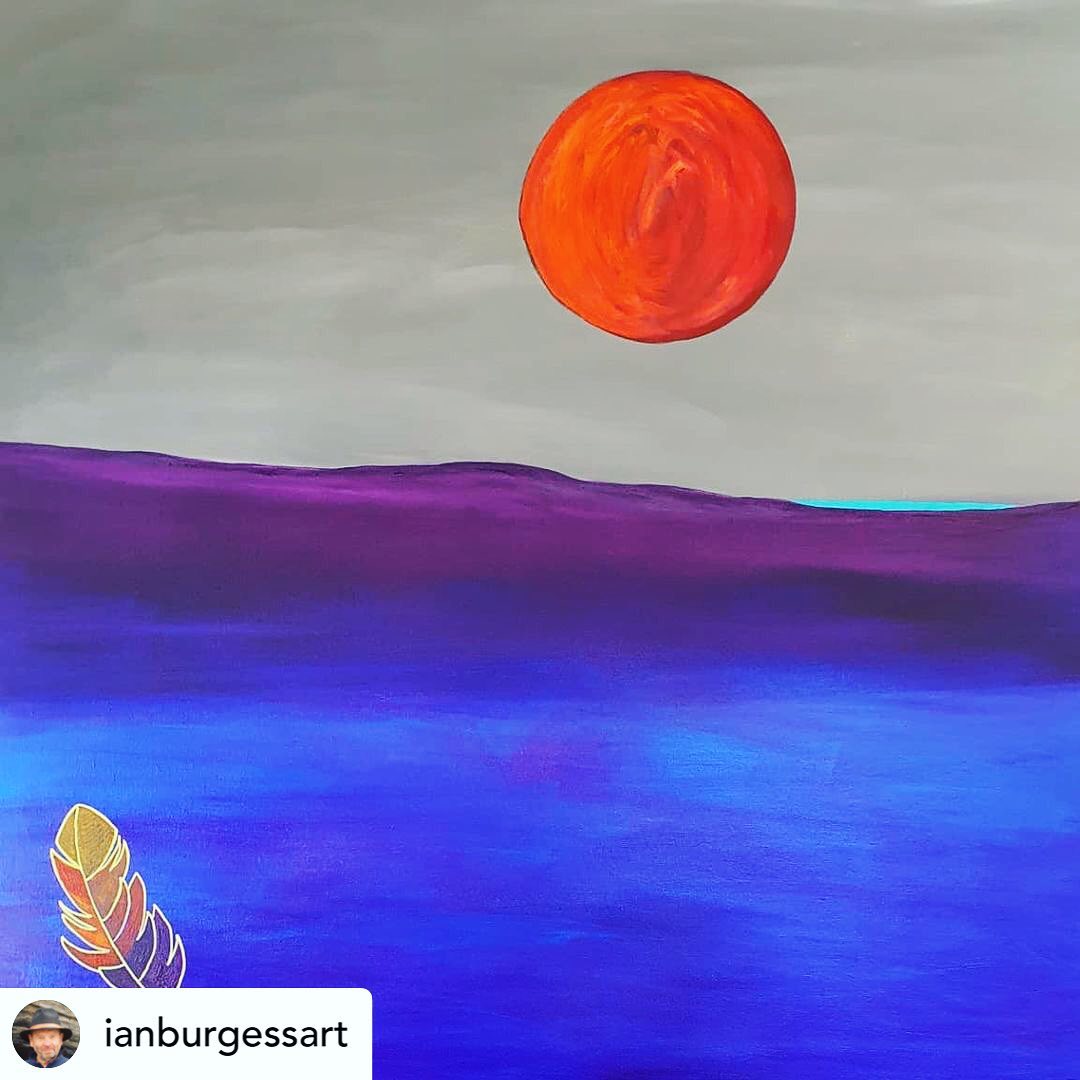 Ian Burgess Art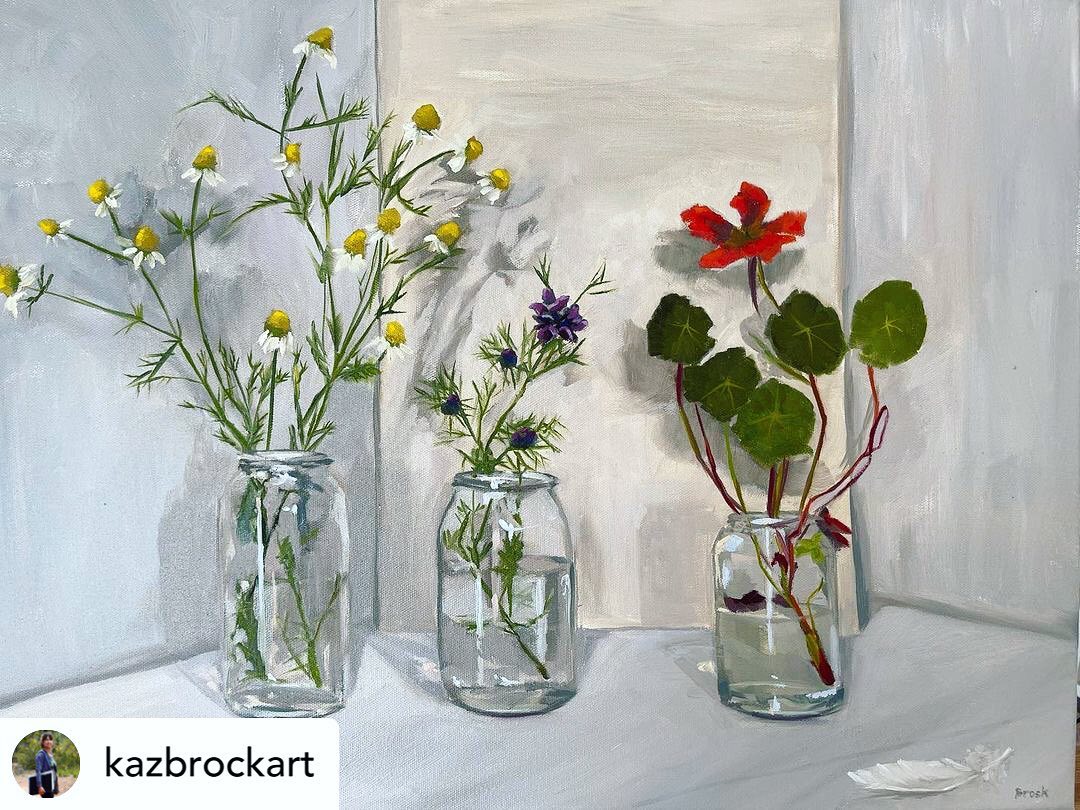 Kaz Brock Art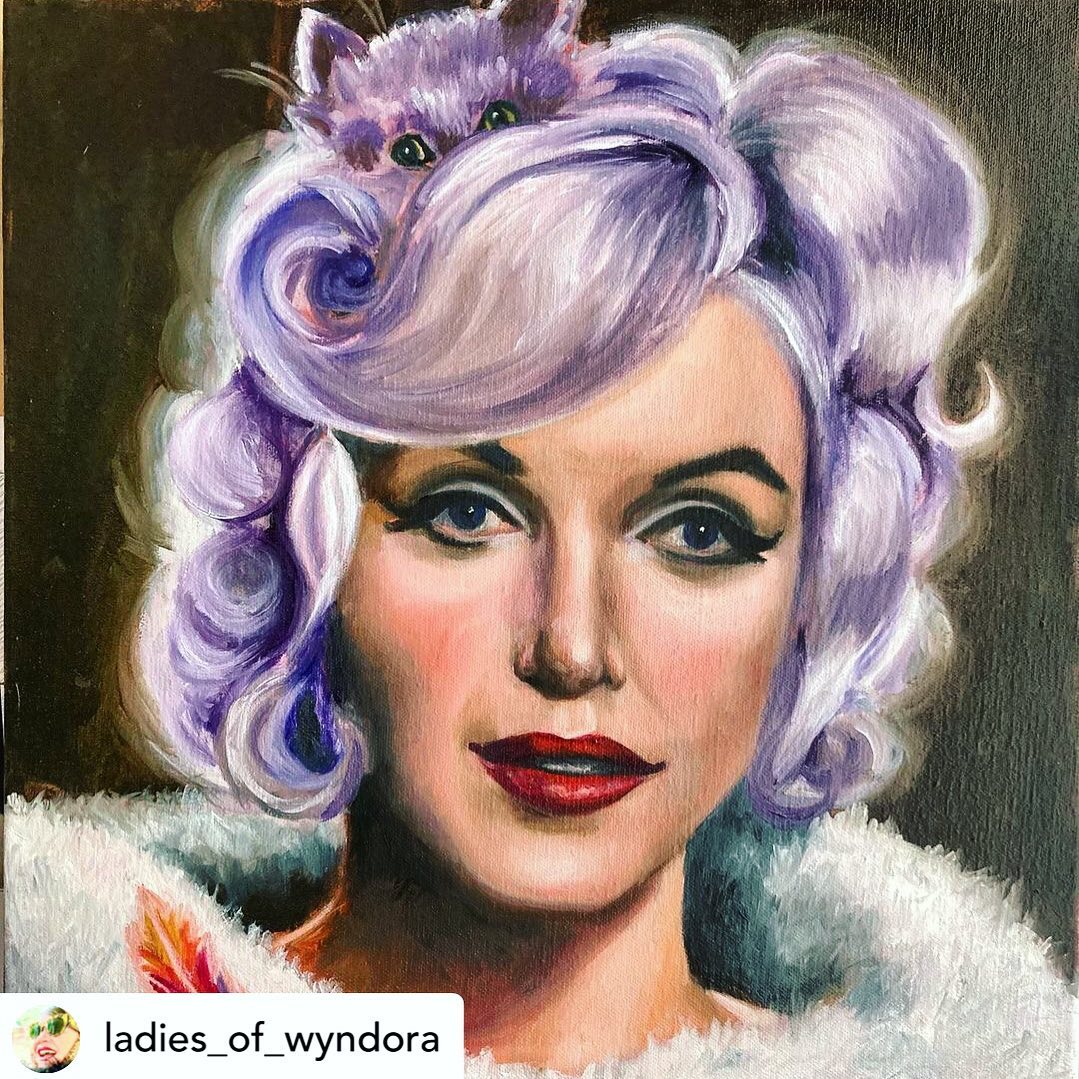 Ladies of Wyndora Art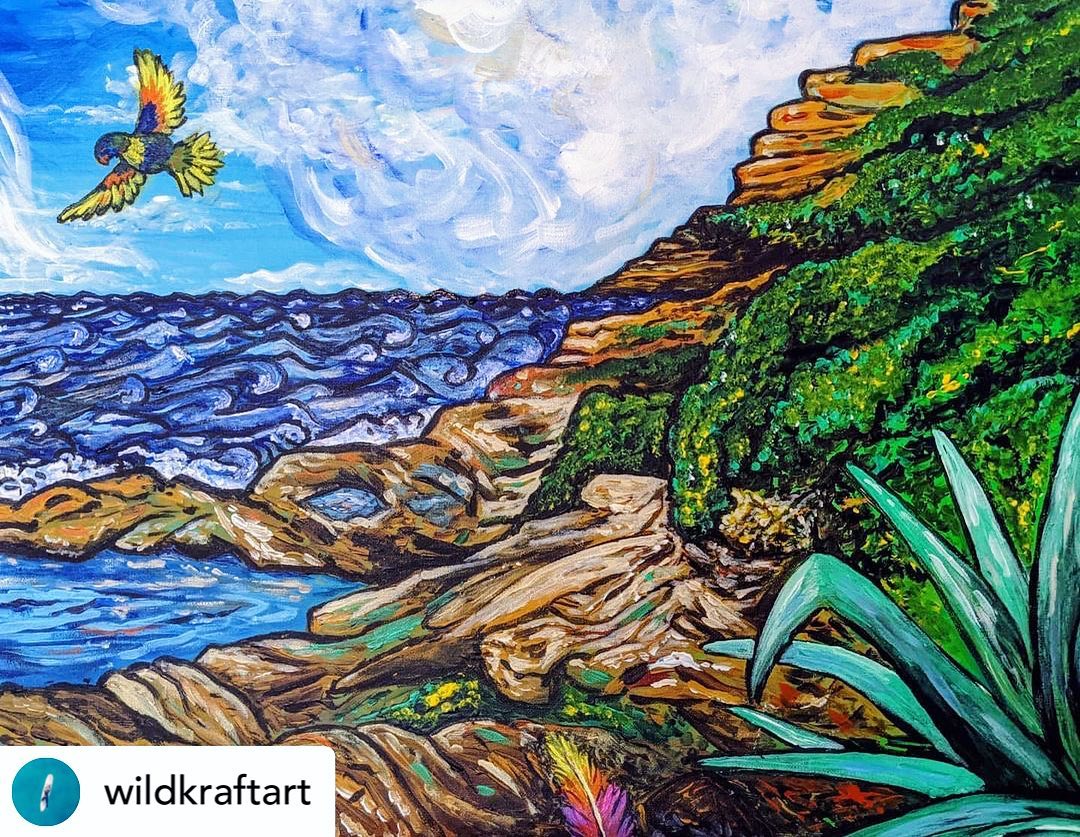 Wild Kraft Art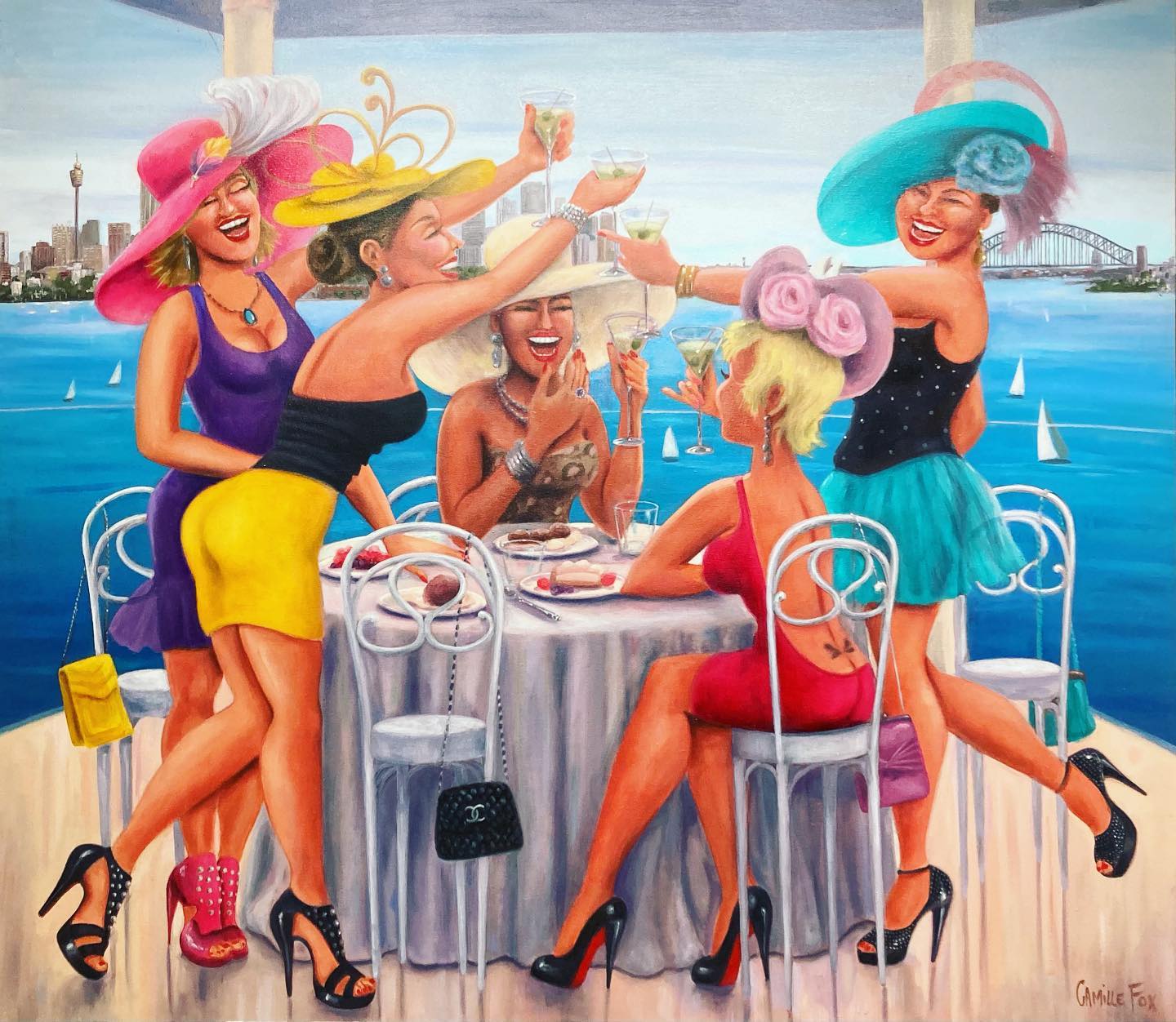 From the 'Well Heeled' series by Camille Fox