Artists Of The Month May 2021: Michelle Cox, Sacha Jacobsen & Summa Knox: Atelier 9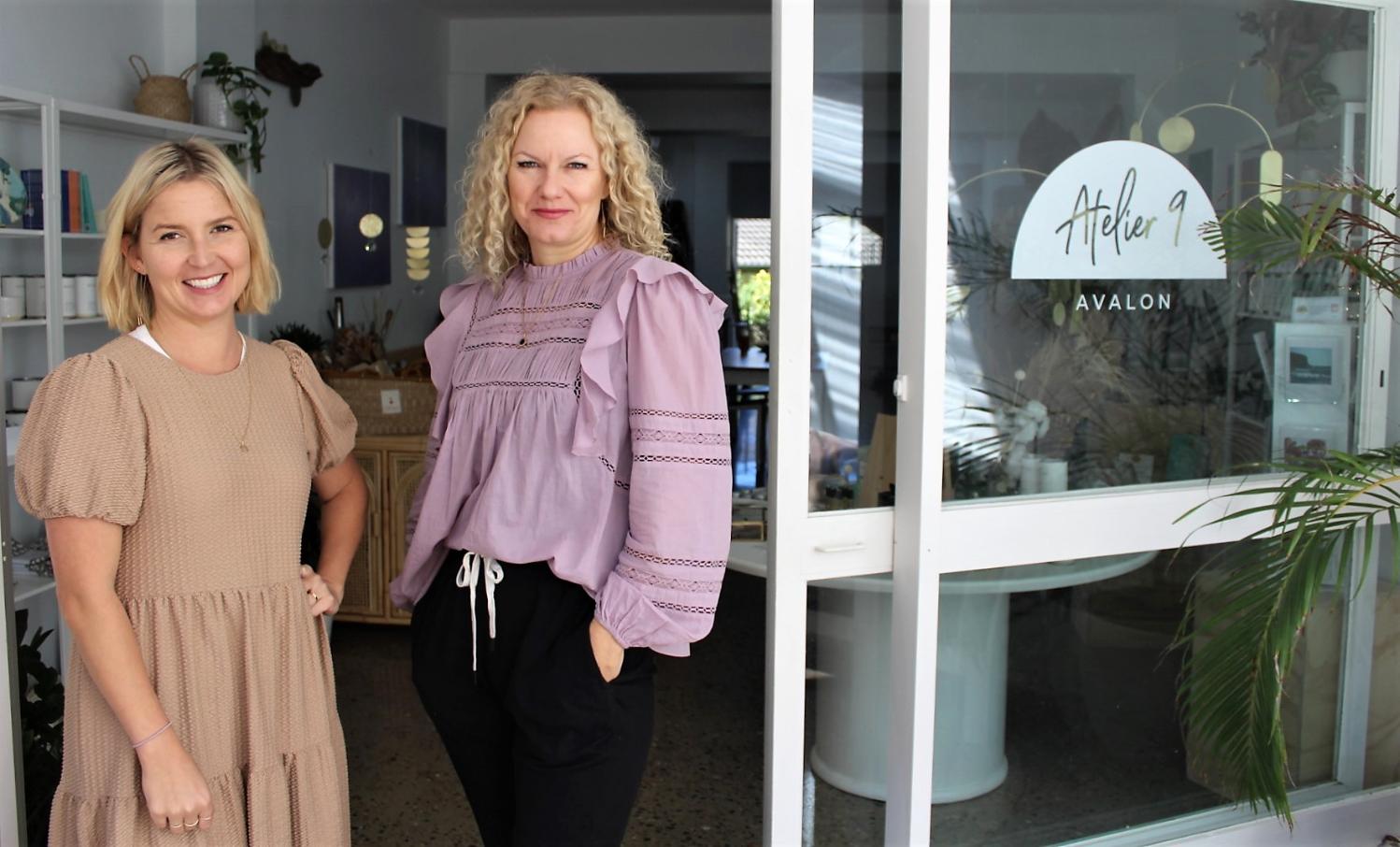 Insta updates: www.instagram.com/atelier9_avalon
Website: atelier9.com.au
In late 2020 an exceptionally beautiful creative and retail space, ' Atelier 9', opened at 2/ 9 Careel Head Rd, Avalon that is home to 3 small businesses; Wabi Sabi Ceramics, Juno + Ace and Knox Cox Candle co.
Atelier is French for 'Makers Studio'.
The brainchild of Michelle Cox, Sacha Jacobsen and
Summa Knox
, this 'makers studio' also curates a selection of amazing local brands and artists and runs workshops in all mediums.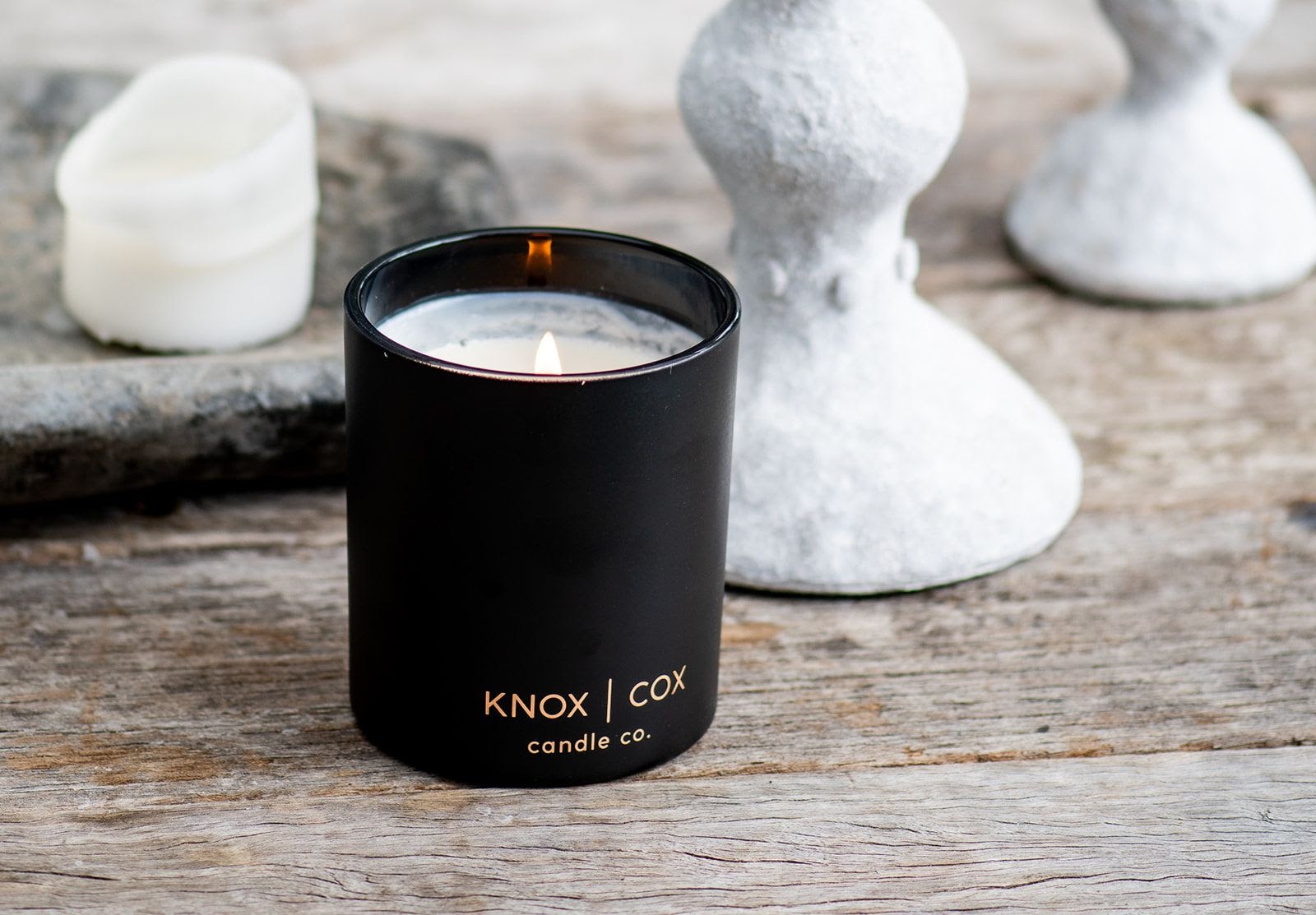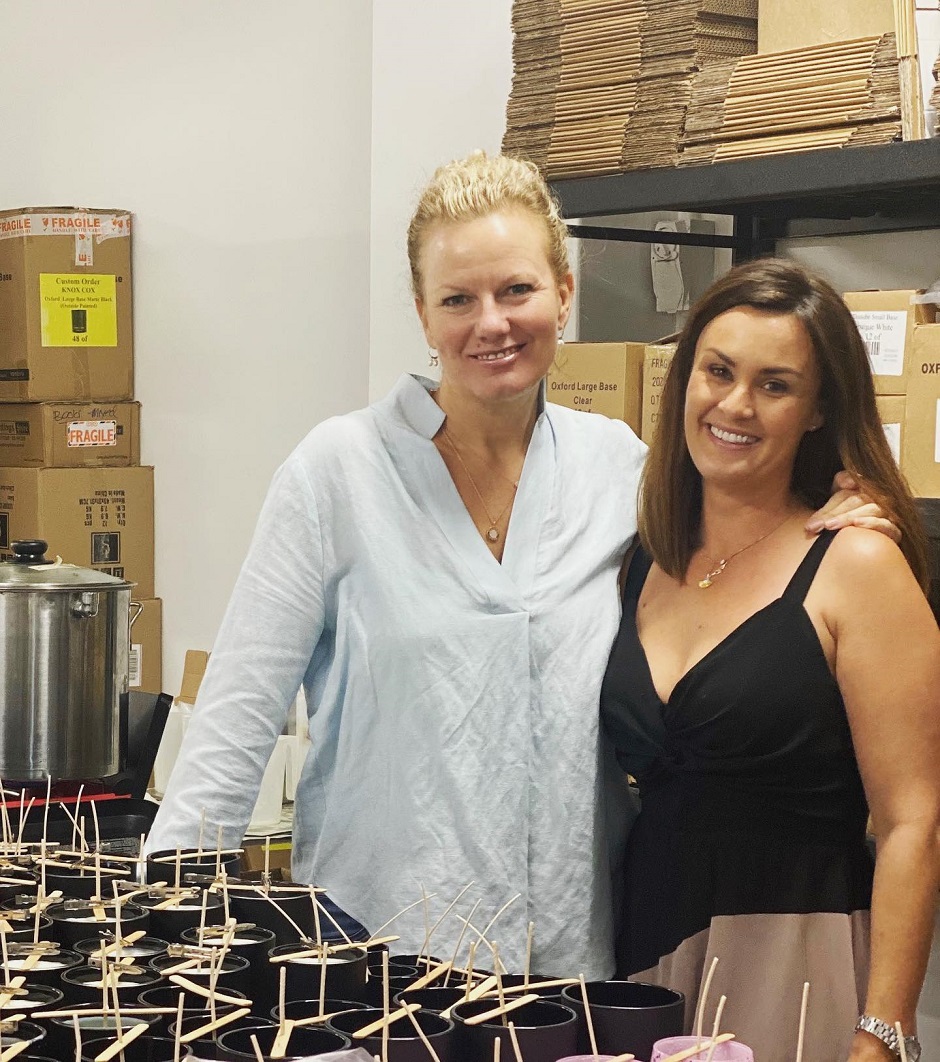 Knox and Cox Candle co. - website
ATELIER 9
We are Sydney's newest Makers Studio & Creative Store based in the beautiful Northern Beaches. We are home to three small businesses: Wabi Sabi Series Ceramics, Juno + Ace and Knox Cox Candle Co. How proud we are to be located here in our home region of Avalon. In addition to having a space to create and make our products and take us off our kitchen benches and out of our garages, we felt a strong desire to collaborate with other makers, creators and artists.
Connecting community through creative endeavours is our purpose.
We have a small retail store at the front of our beautifully curated studio which features many other stunning companies - 90% of which are female-founded and locally made, designed or headquartered here in the Northern Beaches. The other three businesses we support are based in Byron Bay - which has a similar philosophy to us - so we figured that's okay :)
Atelier 9 is the brainchild of business women Michelle Cox and Sacha Jacobsen and opened in November last year. We are a live working makers studio so every day we are creating - but in an artists world, that means every day is different! So our shop hours are a little like us - erratic! :) We are open regularly on Mon - Thurs (usually from 10am - 4pm). But more often, we are open a lot outside of those hours & many weekends too. Send us a direct note if you're travelling far to visit us or if you're local - look out for our "Open Now" Store signs on the side of the road! If they're out - we are here creating stuff so please come say hello!
Come follow us and keep up to date over on Instagram & Facebook @atelier9_avalon and our brand new website.
Founders Profiles
Michelle Cox - Wabi Sabi Series Ceramics
The Japanese philosophy of wabi sabi is all about finding beauty within imperfection. Michelle started a company in the name Wabi Sabi Series when she first wrote a series of books on topics that sometimes make people feel a little uncomfortable. She wants us all to embrace our messy, imperfect selves (and each other) more and by talking about weird and wonderful things - she believes that perhaps we'll get better at that. After the launch of the books, next came a podcast in the same name and then Michelle's creative journey extended to clay and ceramics.
"As a 'corporate turned creative', I found so much joy in taking a piece of mud and creating it into a beautiful functional item that I could use and appreciate every day. It's so satisfying. Ceramics is a complicated medium - there's a lot to learn. From clay types, to forms, to glazing options, to firing types and everything in between."
"I've found that throughout my ceramics journey, I've learnt far more life skills as well as pottery skills. Working with clay is a slow, often tricky process. It teaches you to be humble, it teaches you patience; non-attachment; precision and the wonderful element of surprise and delight! :) "
Michelle makes functional pottery that brings emotion when used every day. Her custom Tableware is very popular and she works with clients to create the perfect pieces for their homes. Find Michelle's work at Atelier 9, on her website at https://wabisabiseries.com/ & Instagram & Facebook @thewabisabiseries and @_wabisabiceramics and @michelle.j.cox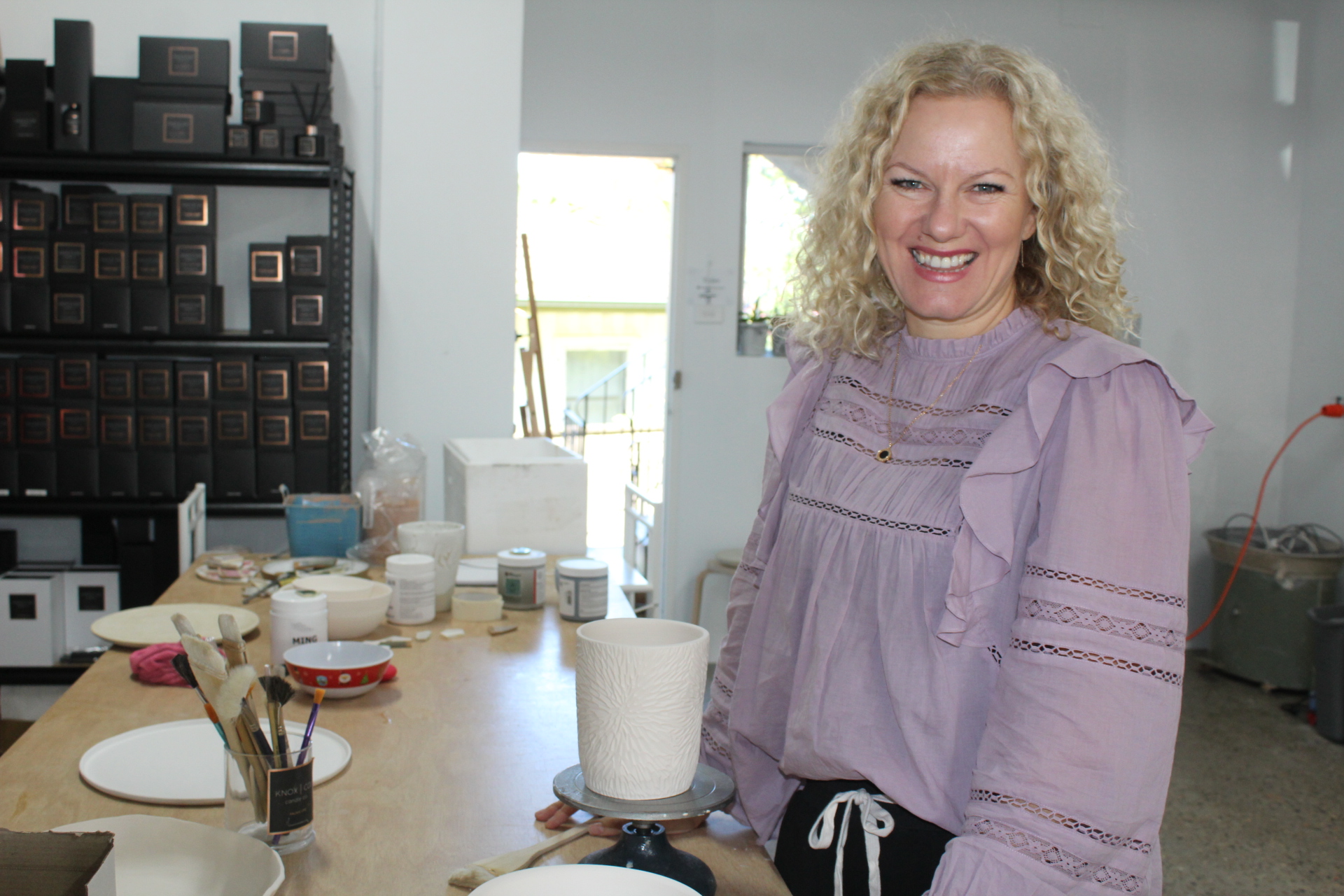 Sacha Jacobsen - Juno+Ace
Sacha is an experienced metal worker & jeweller. Her business specialises in making beautiful unique earrings, rings and necklaces as well as shiny, pretty homewares in brass. Her range includes kinetic mobiles, wall hangings, one-off pieces and delicate sun catchers.
Sacha grew up in St. Ives, Cornwall and moved to Avalon nearly 5 years ago. Sacha's creative journey began with jewellery, but her adventurous spirit has allowed her to navigate a saturated market and transfer her metal-smithing skills into gorgeous jewels for the home.
Wall hangings came first, then her exquisite kinetic mobiles which formed the basis of her business name, 'Juno + Ace' - named after her two daughters.
Sacha makes everything by hand, using Australian materials. Her pieces are available to purchase at Atelier 9 as well as her website.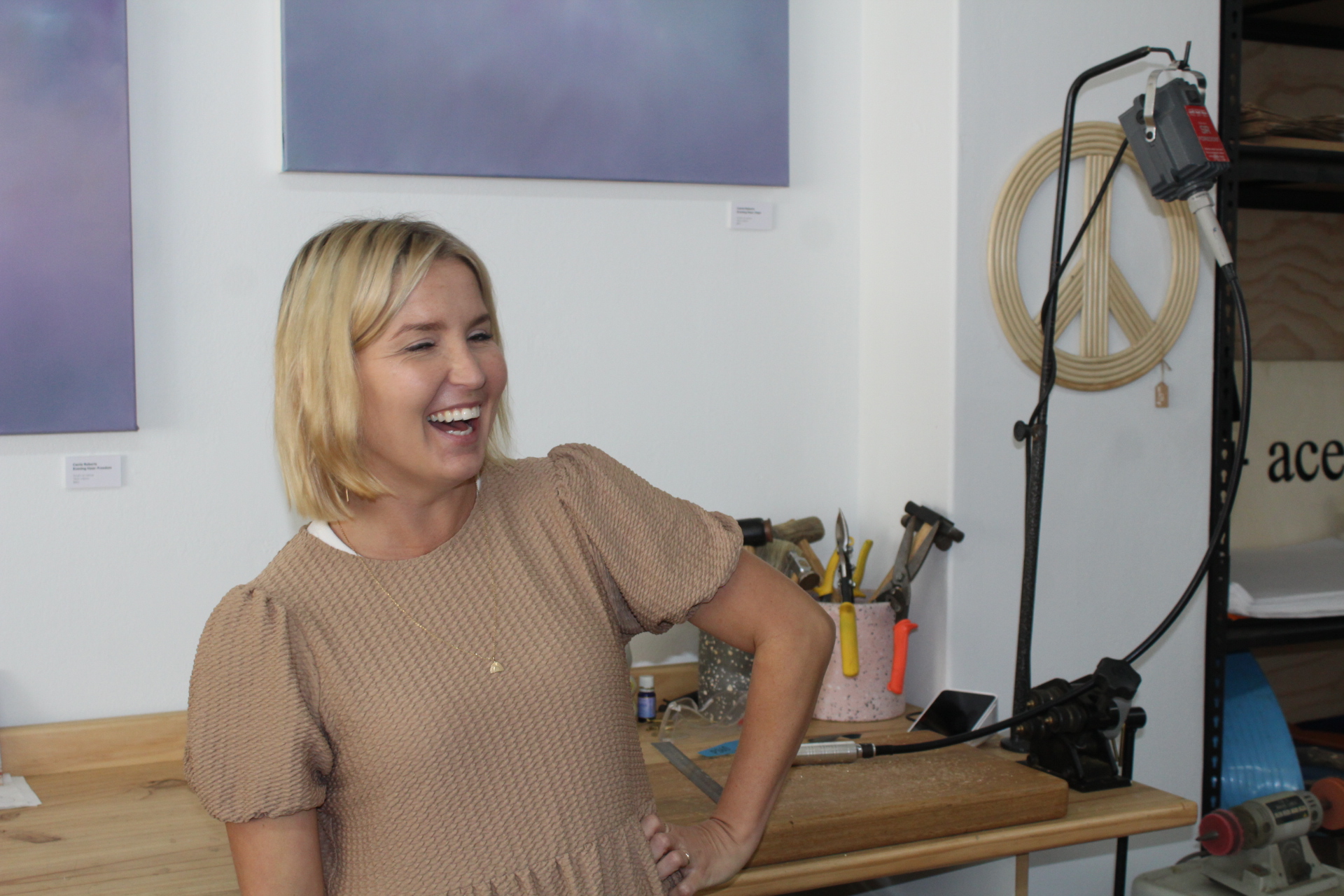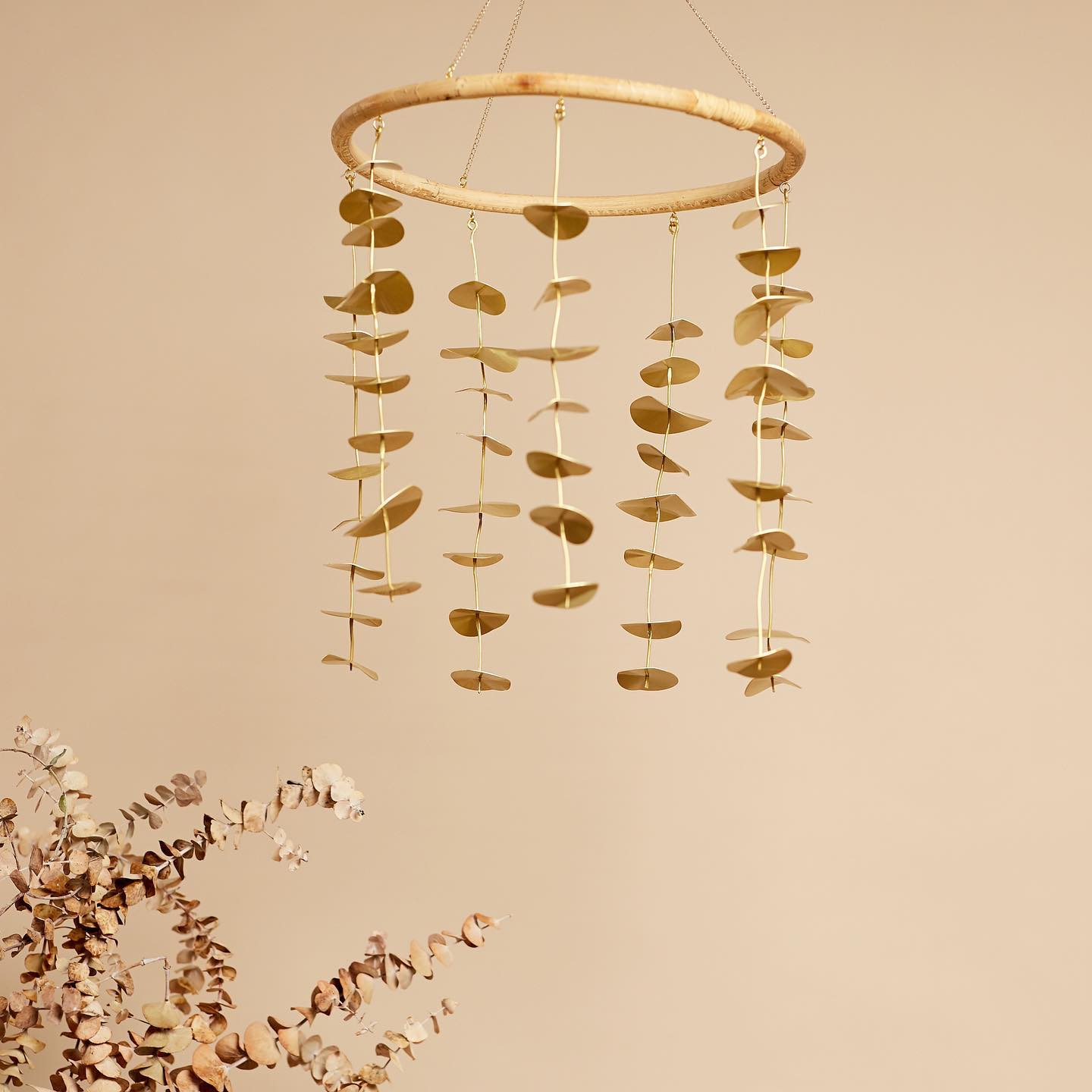 Rattan x Brass Eucalyptus Mobile - I love this piece, but it's the most time consuming one to make! It has 56 small circles all hand sanded and bent to shape before being threaded onto their strand with the wire under each circle being hammered to keep it in place!
Our Partners and companies we feature at Atelier 9:-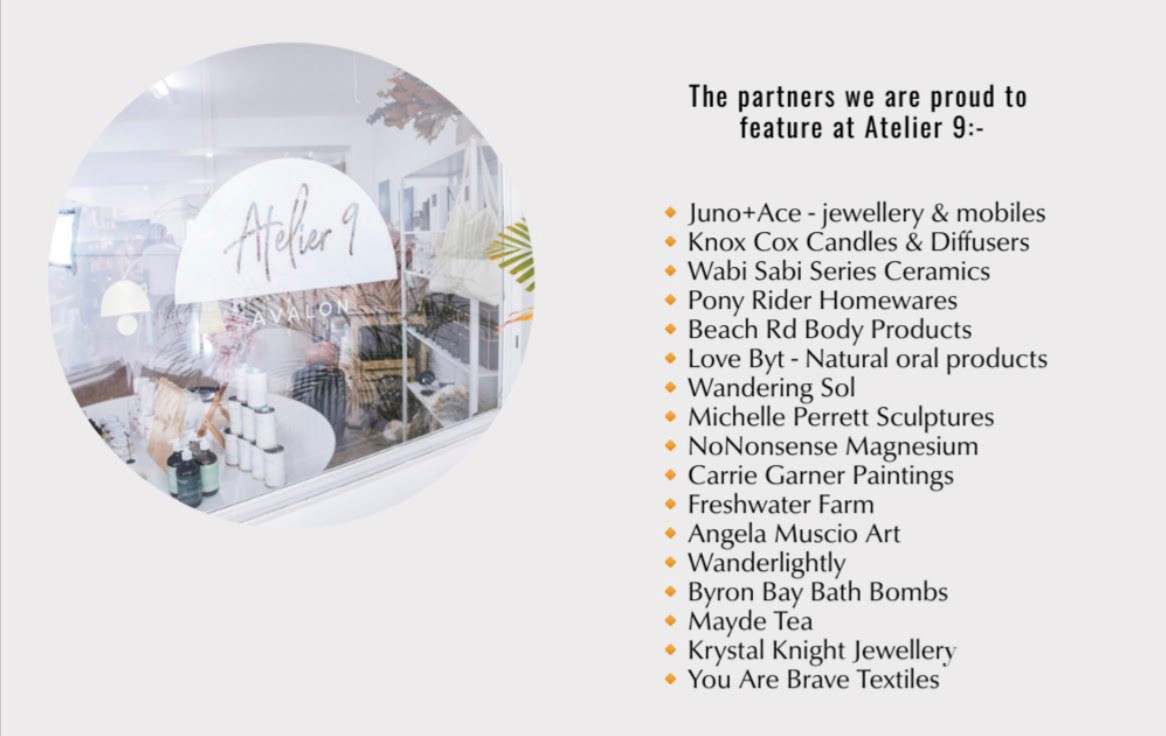 WORKSHOPS AT ATELIER 9
We are thrilled to announce an epic line up of amazing local artisans who are excited to teach you their skills! Ever wanted to try your hand at acrylic wall art or screen printing? Or maybe you're ready to make your own natural skin products or perhaps sink your hands into a ball of clay and make something beautiful?
We are running all our workshops on Saturday afternoons over the coming weeks in our lovely little studio. These are all adult classes but there's no experience necessary and the fees include everything you need (as well as some drinks and nibbles at the end!).
There are limited numbers for each workshop, so be sure to book early so you don't miss out. Details for each workshop are below - email us to book or find out more: atelier9_avalon@gmail.com
POTTERY HANDBUILDING WORKSHOP
SATURDAY 8 MAY: 2 - 4.30PM $150pp
Playing with Clay has become so popular of late and it's no wonder! Given the craziness of our world, there's nothing more grounding than sinking your hands in a piece of the earth, making something creative with your bare hands that will likely last several lifetimes.
In this 2.5hour workshop, you will learn the basics of working with clay and will learn how to make a few small pieces like cups, bowls, spoons or small dishes. You will also be taught how to create textures on your pieces.
Your pieces will take a couple of weeks to dry, then will be fired twice, hand-dipped in a lovely milk-white glaze and ready for you to collect from the studio a few weeks after your workshop. The workshop pricing includes all tools and materials to make 3 pieces.
SCREENPRINTING WORKSHOP
SATURDAY 15 MAY 2 - 5PM $150pp
Show off your creativity at your next dinner party with your own set of napkins designed and printed by you. Join us for this fun intro to screen printing - learn a new creative skill and come away with something uniquely your own.
Learn to choose and prepare an appropriate design for hand-cut stencils. Then print your own design onto linen napkins using eco-friendly, water-based ink. This class covers the basics of screen printing onto readymade napkins and is suitable for those who have never screen printed before. Not only will you come away with a set of napkins featuring your very own design but also the know-how to start screen printing at home.