Artists Of The Month January 2020:
Louise Whelan & John Ogden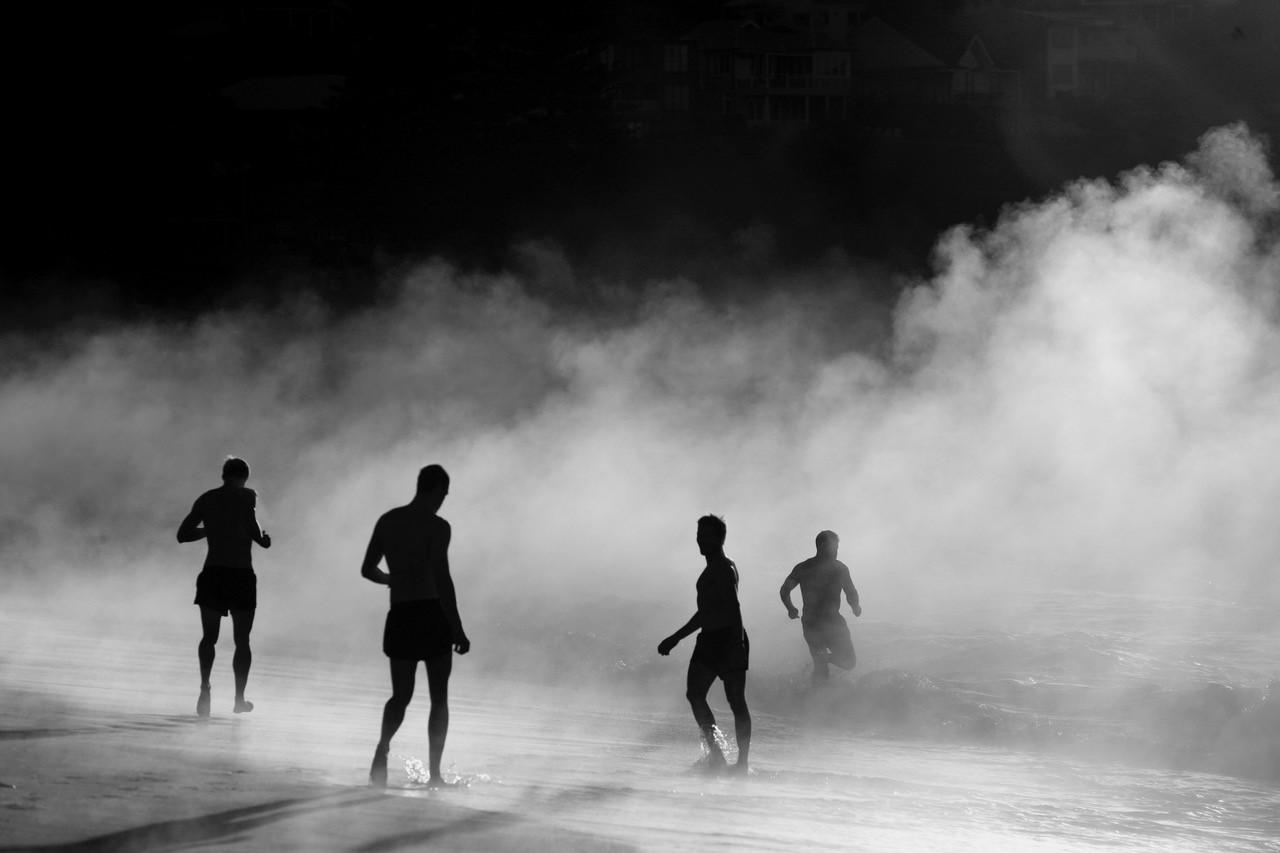 Mists of Avalon, by John Ogden
Have you always wanted a great print of the Wedge, or to get a copy of the Saltwater People books?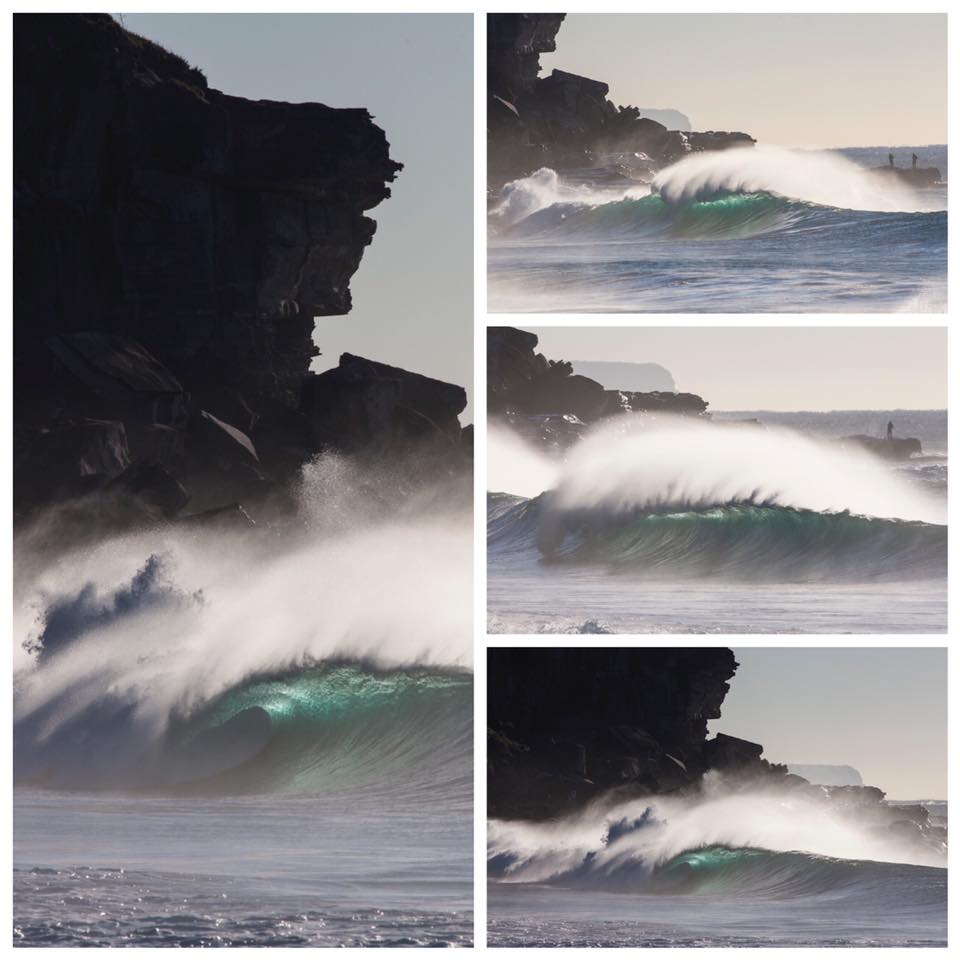 My talented wife Louise Whelan has been awarded a 3-week art residency on the Coast of Kerry, Ireland … and I get to go with her. In preparation for 10 weeks abroad, we have been clearing the house and are having a 2 day exhibition/art sale on Fri 24th and Sat 25 th Jan with scheduled portfolio reviews and a range of creative workshops, including: CINEMATOGRAPHY - working with film workshop; PUBLISHING - how to get your work published; PHOTOGRAPHY - Taking your camera off auto; and an EMBROIDERY BEADING WORKSHOP. Drop in and say hello and have a drink with us on Friday night around 6pm.
Location : The Avalon Recreation Centre, 59 Old Barrenjoey Rd, Avalon Beach.
Booking can be made via our website
John Ogden.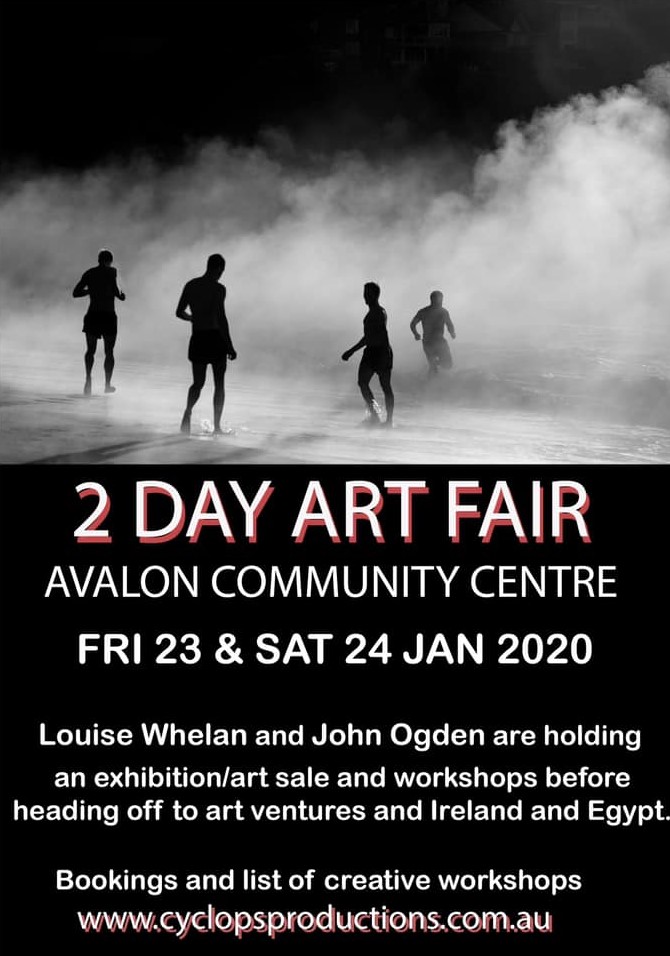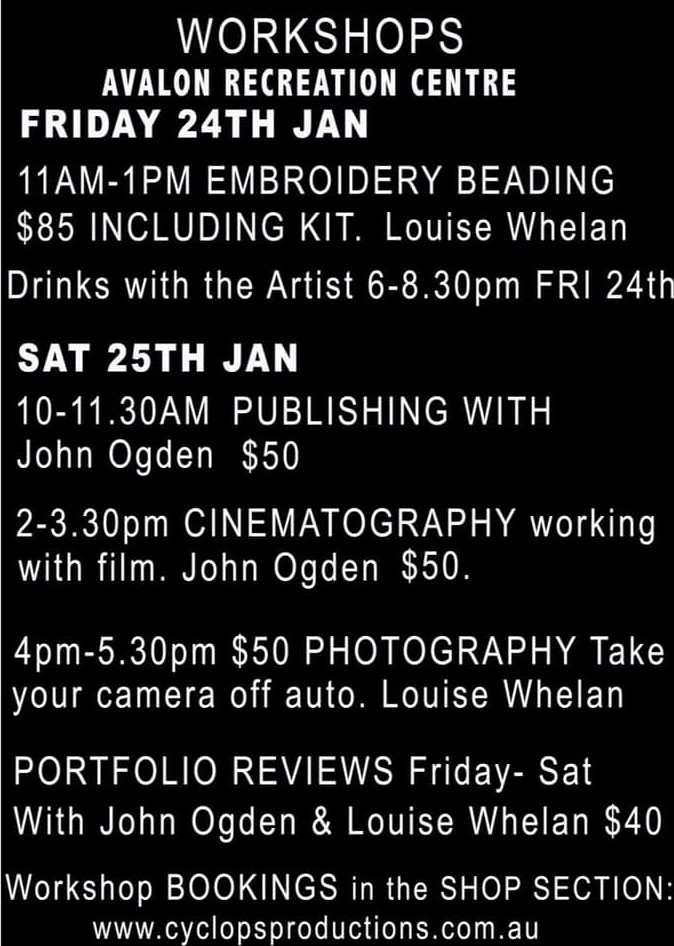 About Louise Whelan
Louise is a visual artist with photomedia base, her interdisciplinary approach spans photomedia, projection, video art and installation. Much of her practice draws inspiration from environmental and humanitarian issues, and her interest in the aesthetic of memory.
Louise is widely published and exhibited. She photographs for the state libraries of New South Wales and Western Australia and the National Library of Australia. She has more than 30 national and international awards to her name including Winner, Julia Margaret Cameron Award UK(Documentary and Editorial), Finalist, National Portrait Prize Australia (2012 and 2013, 2106) and The Head On Portrait Prize 2011. Louise's first monograph was published by T&G Publishing and her work features in many collections including; The Monash Gallery of Art VIC, NSW Parliament Collection, The National Library Canberra, The State Library of NSW, The State Library of WA, Mall Gallery London and many private Collections.
Solo and group shows for 2015 included, Solo exhibition African/Australians Customs House Sydney 2015, Group Show Moran Gallery Paddington Site specific work in The Many. Curated by Dr Julie Louise Bacon, Public Art Installation The Game Avalon Art Carnival Curated By Kendal Henry and Susan Milne.
In 2018 Louise completed her Master of Arts in Photomedia at UNSW Art and Design. She currently teaches photography workshops around Australia for The Moran Arts Foundation.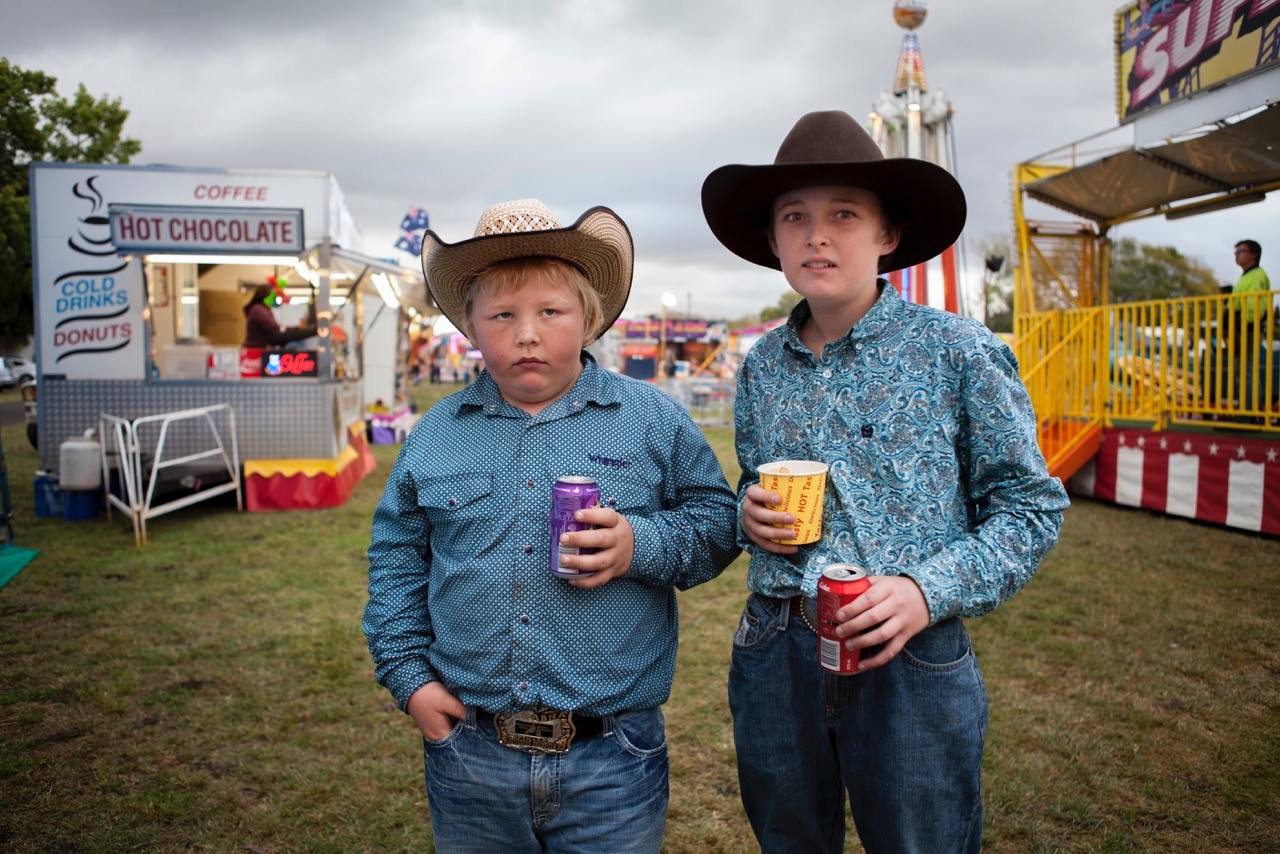 Dusty and Jed, photo by Louise Whelan.
About John Ogden
John has done a lot since his Pittwater Online interview of 2013;
'In October 2019 I launched the second volume of the Shibboleth trilogy. I now hold the record for having two books in their top ten sellers, being Woke and Will (see image below). I also launched Cactus - Surfing Journals from Solitude, described as "arguably the best book on surfing published in Australia." I am currently working on a non-fiction book about Freshwater beach, due to be launched mid 2020.'



The new releases by Cyclops Press provide a touchstone to Australian culture, but have largely been ignored by the regular media. If you have time, please take a look at the Shibboleth trilogy Book Trailer: https://www.youtube.com/watch?v=l1B-Lf561nc
For twenty years (birthday in 2019) Cyclops Press has been publishing Australian stories. The broader story about this unique company also deserves to be told. The founder, John Ogden, shot many of the classic Australian music videos in the 1980s and 90s (including Split Enz, INXS, Max Q, Farnsy and Barnsy, and Prince), and worked on classic films such as The Man from Snowy River and Bad Boy Bubby, before turning to publishing.
CYCLOPS 2020 VISION
This year marks the 20th anniversary of Cyclops Press, commenced in 1999 after founder John Ogden lost an eye in a surfing accident, effectively truncating a stellar career as a Director of Photography. His first book, Australienation - Portrait of a Bi-cultural Country (foreword by Michael Leunig) stamped the ethos that would guide the boutique publishing country for the next two decades – that is, Australian stories, especially those of First Australians, to be told through photographs and text became the informal manifesto for Cyclops.
In 2009, Ogden published Portraits from a Land Without People (foreword by Pat Dobson, introduction by Larissa Behrendt), the culmination of many years of research to create what is regarded by Phillip Adams as "a magnificent book …as important a book as anything that's been published in Australia for years." In 2011 Ogden released Saltwater People of the Broken Bays – A History of Sydney's Northern Beaches, and followed in November 2012 with the companion book Saltwater People of the Fatal Shore - A History of Sydney's Southside Beaches. These books won the 2013 biennial Frank Broeze Maritime History Prize awarded by the Australian National Maritime Museum.
Slightly Dangerous – The Cyclop's Cypher (2013) was printed to accompany a retrospective of Ogden's work. This journal was designed to help interpret influences and inspirations in his craft, and document a life lived in an extraordinary time. It was the genesis for his debut novel Woke – the first volume in the Shibboleth Trilogy, released in March 2018.
Will - the Second Volume of the Shibboleth trilogy - was launched at Berkelouw Books on 24 October 2019. Despite the absence of reviews, Ogden managed to become the first author to have two books in the Berkelouw top ten seller's list. These books are concerned with particularly Australian stories, including and connecting the Somerton Man, Maralinga, and the Dismissal.
Other books published by Cyclops Press include: The Crocodile Hotel, a novel by award winning Aboriginal author and playright Julie Janson; Fire and the Story of Burning Country by Peter McConchy, a collection of stories about traditional land management by Yolngu Elders; and Cactus - Surfing Journals from Solitude, compiled by Christo Reid and recently nominated as "the best book on surfing published in Australia".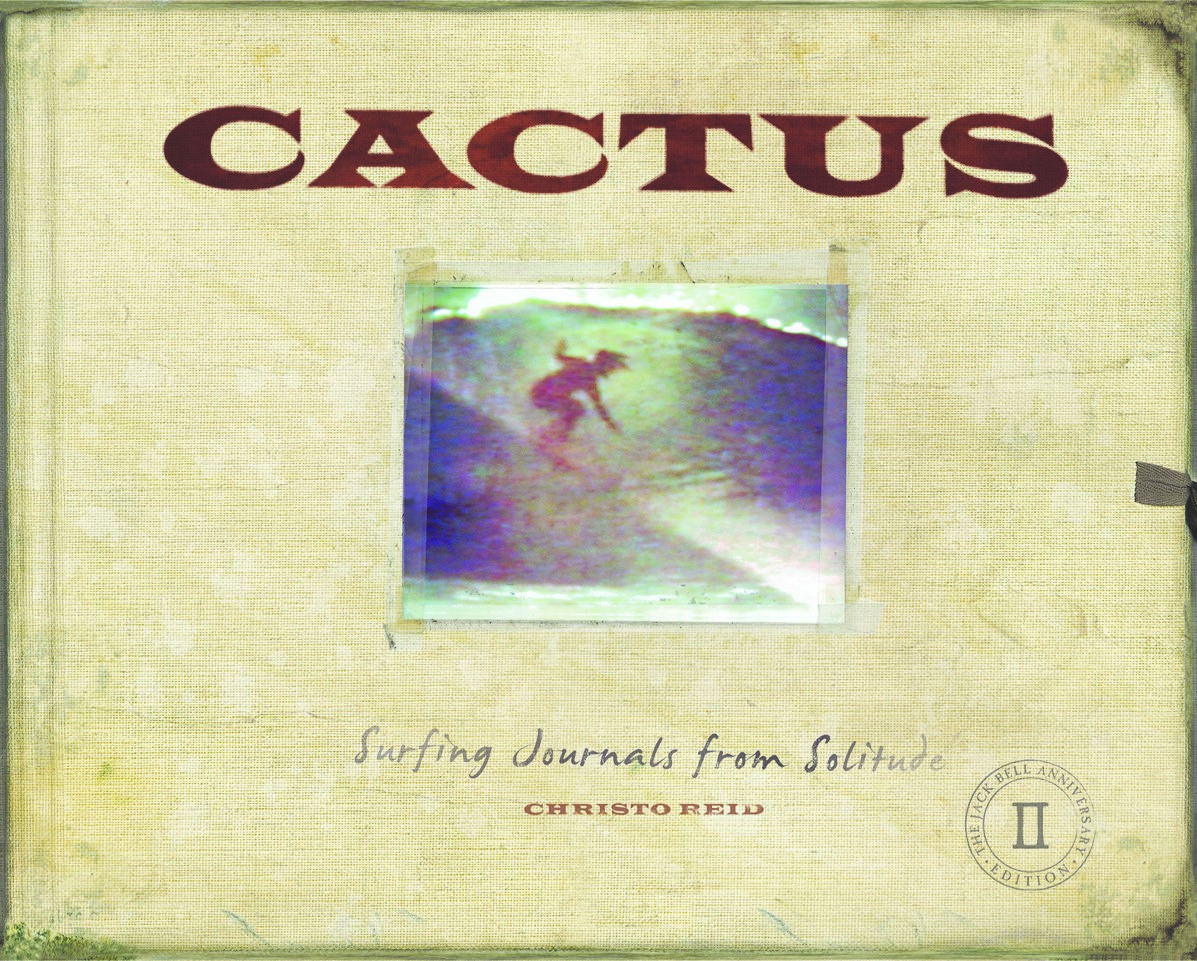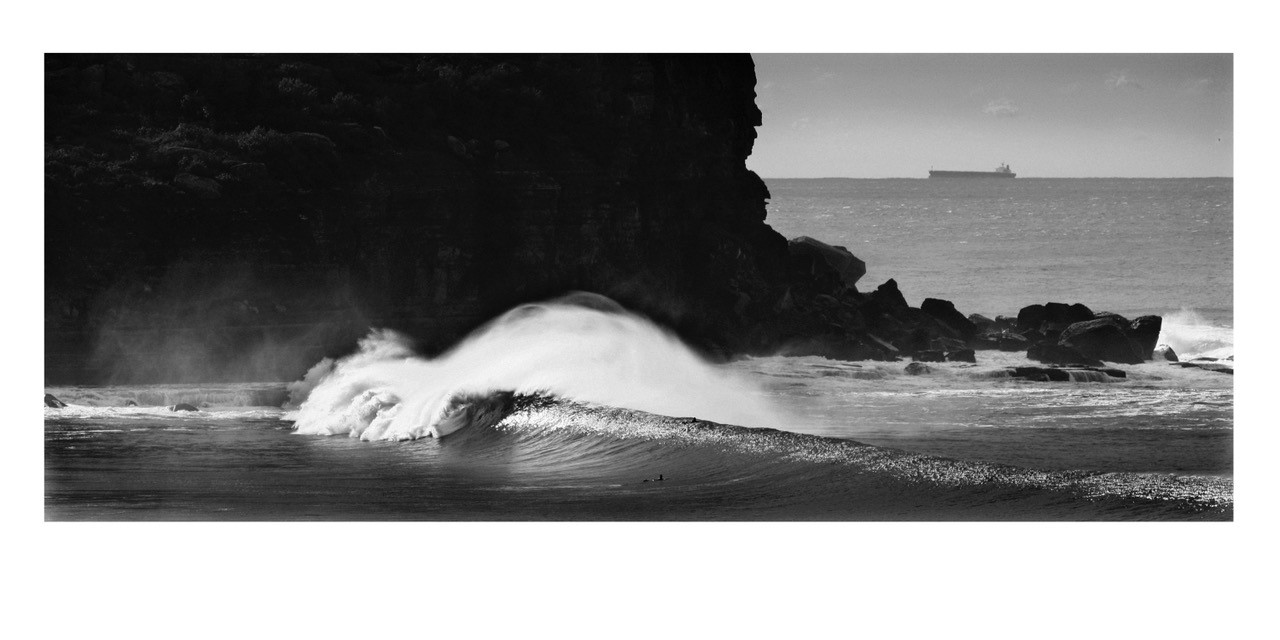 Avalon Wave and Tanker, by John Ogden