Artist Of The Month February 2020:
Kirsten Milenko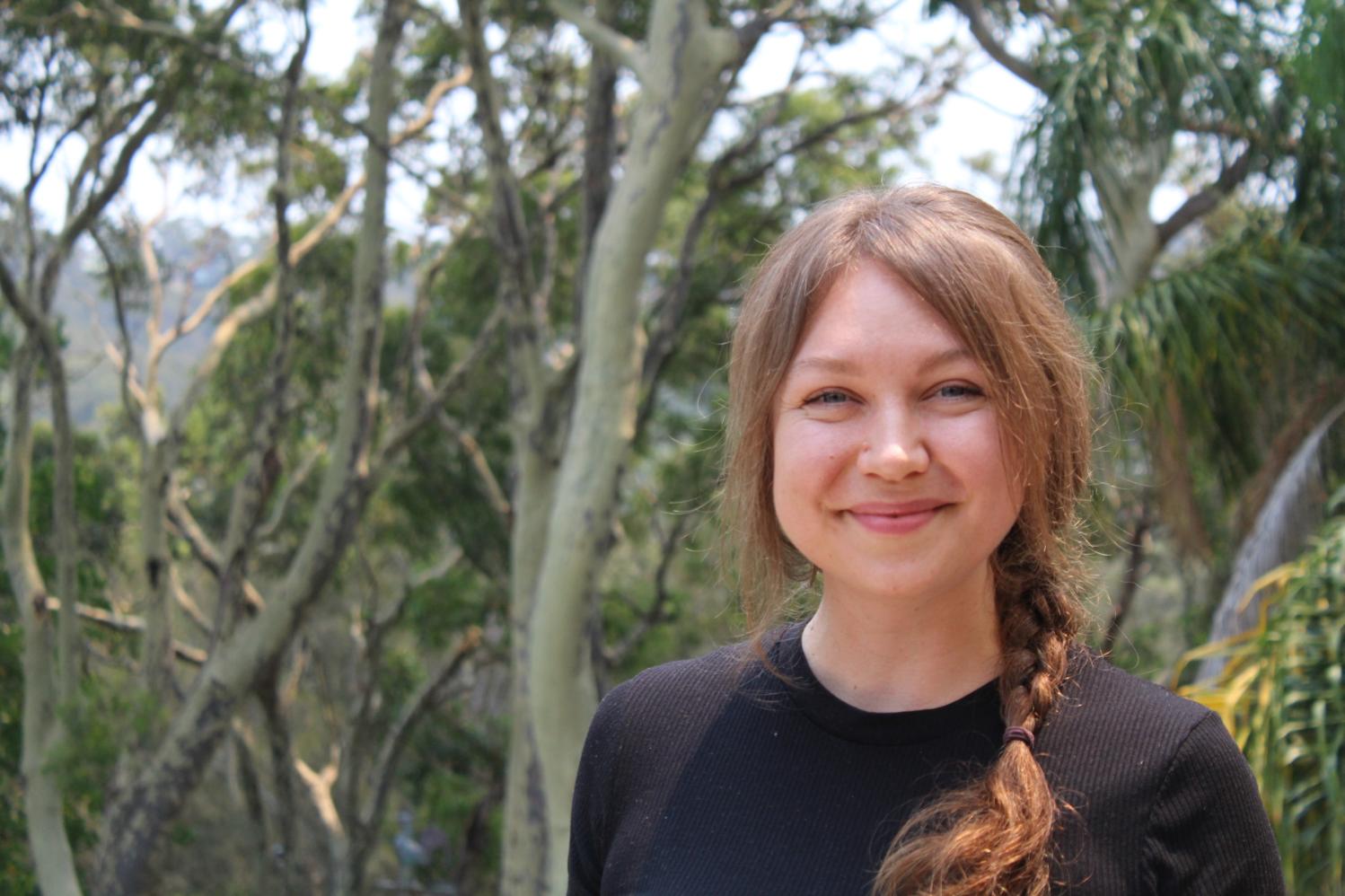 Website: www.kirstenmilenko.com
Soundcloud: soundcloud.com/kirstenmilenko
On Facebook: www.facebook.com/kirstenmilenko
Kirsten Milenko is an Australian composer based in Copenhagen, Denmark. Milenko works with vocal, instrumental and electronic media to express music as environmental phenomena. Working intimately with movement, her music embodies a constant synergy between sound and motion to capture perceptions of space.
In December 2017, her single 'Ex Aere' released on Spotify, Bandcamp and iTunes.
Samples of her works feature as the Pittwater Online February 2020 Artist of the Month. Her debut album 'Caeli' is scheduled for release on February 22nd, 2020 - so there will be more to come.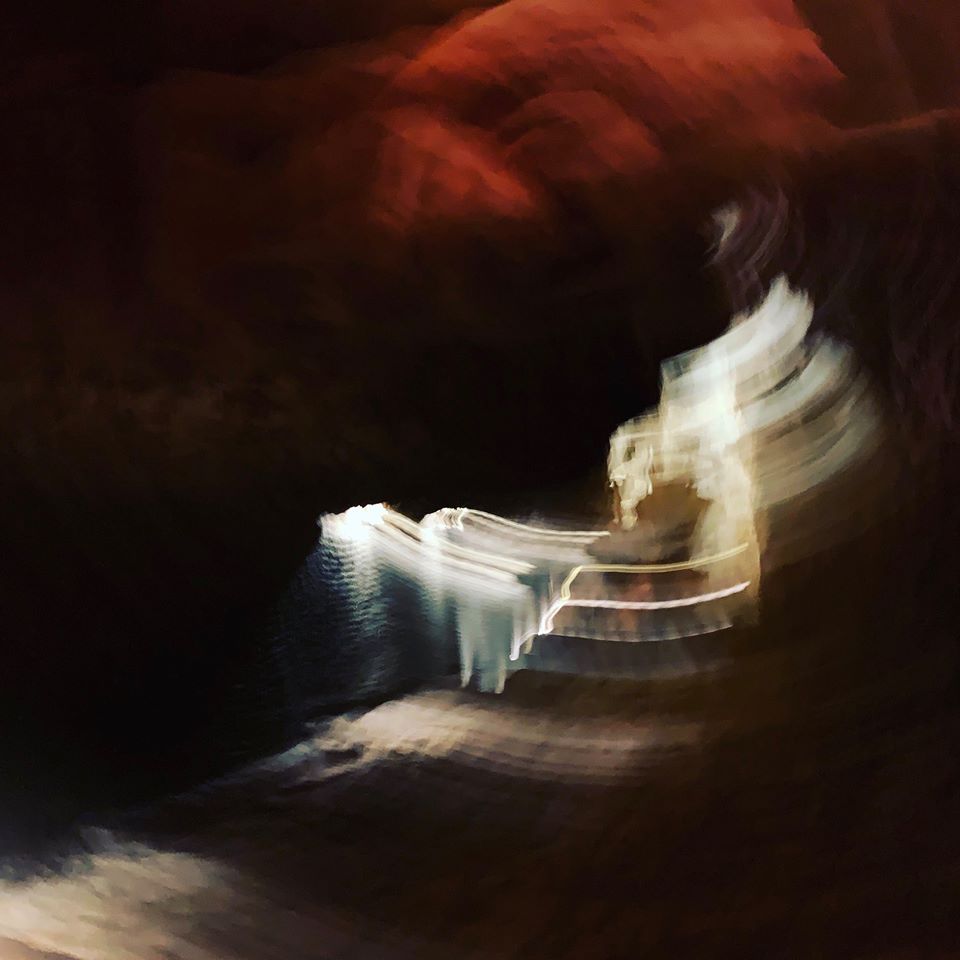 Album cover for 'Caeli' - image by Kirsten Milenko
As a graduate from Barrenjoey High School, and a University of New South Wales and Sydney Conservatorium student, Kirsten has allowed herself to evolve, to let her nature and interests coalesce to produce sounds that allow you to immerse yourself and be lifted. Born in 1993, her current studies at the Royal Danish Academy of Music under Niels Rosing-Schow and Simon Løffler, mean she will graduate from the Master's programme in 2020.
From her previous studies, she was awarded the 2015 Ignaz Friedman Memorial Prize from the Sydney Conservatorium of Music where she studied under Liza Lim, Natasha Anderson and Rosalind Page. Premieres of Kirsten's work have been given throughout Australia and Europe. Her music has received performances by ensembles and orchestras including: Danish National Vocal Ensemble, Esbjerg Ensemble, Scandinavian Guitar Duo, Ensemblage, E-Mex Ensemble, Judgement of Paris Quartet, Adelaide Wind Orchestra, Sydney Conservatorium of Music Wind Symphony, Modest Orchestra.
On November 23rd 2019 her by the Symphony d'aere had its South Australian premiere and was one of the featured works performed by the Adelaide Wind Orchestra as part of their Australian Stories concert at the Concordia College Chapel. Violinist Jacqui Carias joined the AWO as guest performer in Symphony d'aere by Kirsten Milenko. This symphonic soundscape was debuted by the Sydney Conservatorium Wind Symphony in 2017, and is inspired by how the environment has been afflicted by humanity.
Kirsten has performed her own work as a pianist at venues such as: Staatsoper Hamburg - Opera Stabile, Associació Cultural Sa Taronja; and conductor at Verbrugghen Hall and the Royal Danish Academy of Music.
In addition to her tertiary studies, she has attended composition and conducting masterclasses including:
Dartington International Summer School Advanced Composition with Sir Harrison Birtwistle (UK 2019)
International Masterclass for Orchestral Conductors with Professor Johannes Wildner and the Berlin Sinfonietta (Germany 2019)
Hatched Academy, Ensemble Offspring (Australia 2018)
Dartington International Summer School (UK 2018); the John Amis Award
NORD+MIX Workshop (Lithuania 2018)
Conductor's Workshop with Jessica Cottis and the Royal Philharmonic Society (UK 2017)
Conductor's workshop with Mark Shiell and Melbourne Youth Orchestras (Australia 2017)
Synthetis International Summer School for Composition (Poland 2016)
The potential that music holds to link an audience with both the seen and unseen worlds of human perception has been a fundamental point of focus since I first began composing. To present the unknown in a way that entices both curiosity and gentleness of the human spirit is an integral idea constantly present in my work.

There is poetry between a musician and their instrument which has led to the creation of an ongoing collection entitled the 'Artefact Series' as a means of further exploring this dialogue. A series of etudes, sound and movement often hidden beneath broader structures are uncovered to show unique embodiments. Recently, compositions with light have been added to the series.

I have long been interested in the architecture that music is capable of being. The interplay of movement and sound, both physical and perceived, in the definition of space is a recurring point of focus. -Kirsten Milenko
In 2019 Kirsten was selected for the Roche Young Commission 2021 by Wolfgang Rihm, Artistic Director of Lucerne Festival. The Roche Young Commissions series was established for the first time in 2013 as a new and unique form of cooperation between Roche, Lucerne Festival, and the Lucerne Festival Academy. Roche Young Commissions gives two young composers under the age of 30 the opportunity to write orchestral works every other year alternating with Roche Commissions.
This month, and to inspire all students who have just headed back to school, one of our own - who you possibly saw on the beach or the bush tracks this Summer, enjoying being home. Profile of the Week Issue 436: Kirsten Milenko, Composer
Ex Aere
By Kirsten Milenko
Recorded in Sydney, Australia || Produced in Copenhagen, Denmark.
An analysis of light movement.
credits: released December 31, 2017
Premiered at the City Recital Hall presented by the Sydney Conservatorium of Music. Ex aere ('the air') unites live and electronic performance elements, drawing on no less than 300 samples of vocalist Sylvie Woods reciting fragments of a Latin poem by Hildegard von Bingen.
Kirsten says this music, part of her Artefact Series, is to evoke "a loss of connection with the ancient rhythms of our world, yet a continuation and persistence of their presence". Its title was inspired by Peter Wohlleben's The Hidden Life of Trees, and the ancient and unique character of living forests that enable us to survive through 'ex aere'; the oxygen they provide.
Composition and Production by Kirsten Milenko
Voice by Sylvie Louise Woods
Double Bass by Jacques Emery
Album Artwork by Brontë Hock
Sleepless Eremite
On the subject of water and set to the work 'Bright Star' by John Keats, Sleepless Eremite paints a scene of two people spending a finite time in each other's presence. It is a work of peace, celebration and nostalgia wound into one entity.
Excerpt of poetry:
Not in lone splendour hung aloft the night
And watching, with eternal lids apart,
Like nature's patient, sleepless Eremite,
The moving waters at their priestlike task
Of pure ablution round earth's human shores ...
- John Keats; Bright Star
Performed 13th March 2018 in tandem with PULSAR Festival at the Royal Danish Academy of Music by: Aino Siurua, Benedict John Jasmin, Jolin Zhou, Yingchun Li, Xu Ziling, and Xuanye. Filmed by KONSFOTO
Symphony D'aere
A piece on the subject of plastic pollution and its presence of interaction within our world. The extent of its touch is beyond anything we as a human race have so far experienced. Like a work of Frankenstein, plastics have now determined a life beyond our grasp and our influence.
We have created substances that do not lie dormant waiting for our use and have started to break down, amalgamating into the natural world… and yet we are part of our environment, inseparable from its flux and its flow. Everything that we interact with entwines with our daily lives and eventually our bodies. There is no separation.
The SCM Wind Symphony conducted by Dr. John P. Lynch perform the world premiere of Kirsten Milenko's Symphony d'aere (2017) featuring Annabelle Swainston.
26 October, 2017: Verbrugghen Hall
PULSAR 2019 - Stenløse Gymnasium Møder Komponisten Kirsten Milenko
Published July 4, 2019 by The Royal Danish Academy of Music
Stenløse Gymnasium møder komponiststuderende Kirsten Milenko i forbindelse med PULSAR 2019 - DKDM's festival med værker af og med konservatorietstuderende
Mozart Symphony N.28 Mvt.4
Published September 2019
Conducting Masterclass concert following studies with Johannes Wildner. Conducting the Berlin Sinfonietta.