Artist Of The Month December 2018 - January 2019: Tony Edwards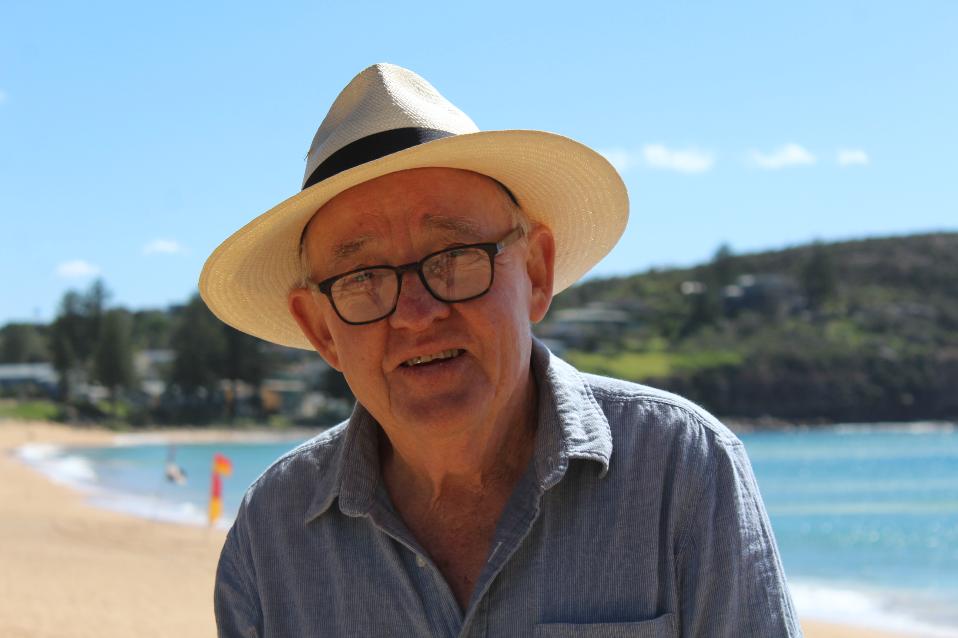 Tony Edwards is bringing an exhibition of selected works from more than 80 new paintings he has completed to Avalon Recreation Centre this January. The paintings range from Still Life to Architectural subjects and include a vast amount of the place that is his spiritual and now, again, physical home - Pittwater.
This should come as no surprise - he grew up at Bayview, attended Manly Boys High.
Although many associate Mr. Edwards with the very successful Captain Goodvibes comic and stories, but he also he won a Walkley Award for 'Best Artwork' for a cartoon, 'Hanna, I Hardly Knew You', published in The Sydney Morning Herald on 13 September 1998.
In 1982 he had his first children's story, Ralph the Rhino, published. Edwards also supplied the illustrations for Surfing, the Dictionary by Phil Jarratt, which was published in 1985.

For 18 years he worked as an Illustrator in various Fairfax publications, describing his decades there as 'a decent salary, an eclectic bunch of people, won a Walkley in 99 and left in 2000 to finally paint full time. '
This was preceded by Draughtsman work and even a paper run way back when he was knee high to a grasshopper. You can read more about all that in his Profile.
Now back home again he shares a small taste of what can be seen up close this coming January.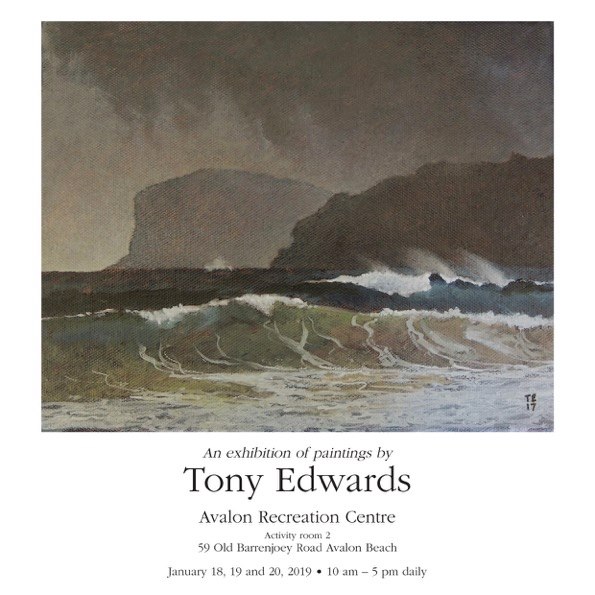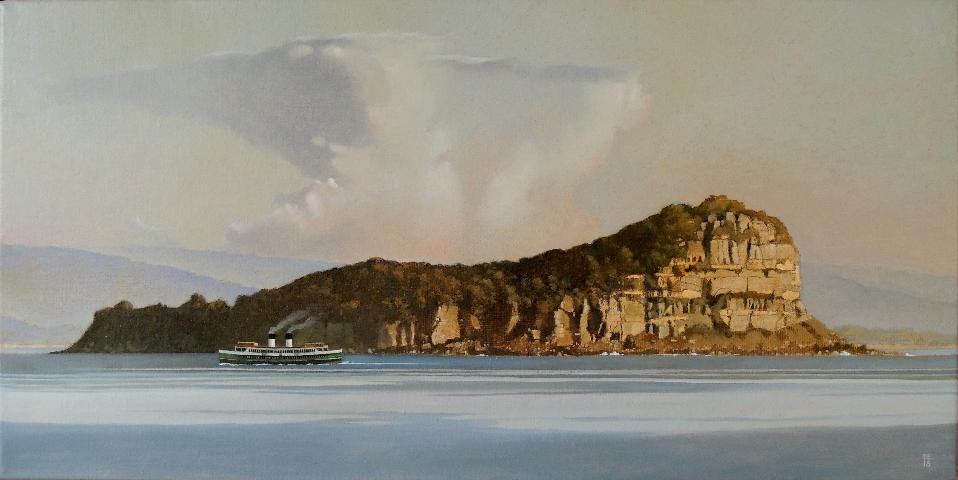 Sunday river cruise
Every Sunday up until the late 70's the South Steyne would steam into Broken Bay and on down the Hawkesbury, delighting tourists and causing havoc among the small craft with it's ferocious bow waves.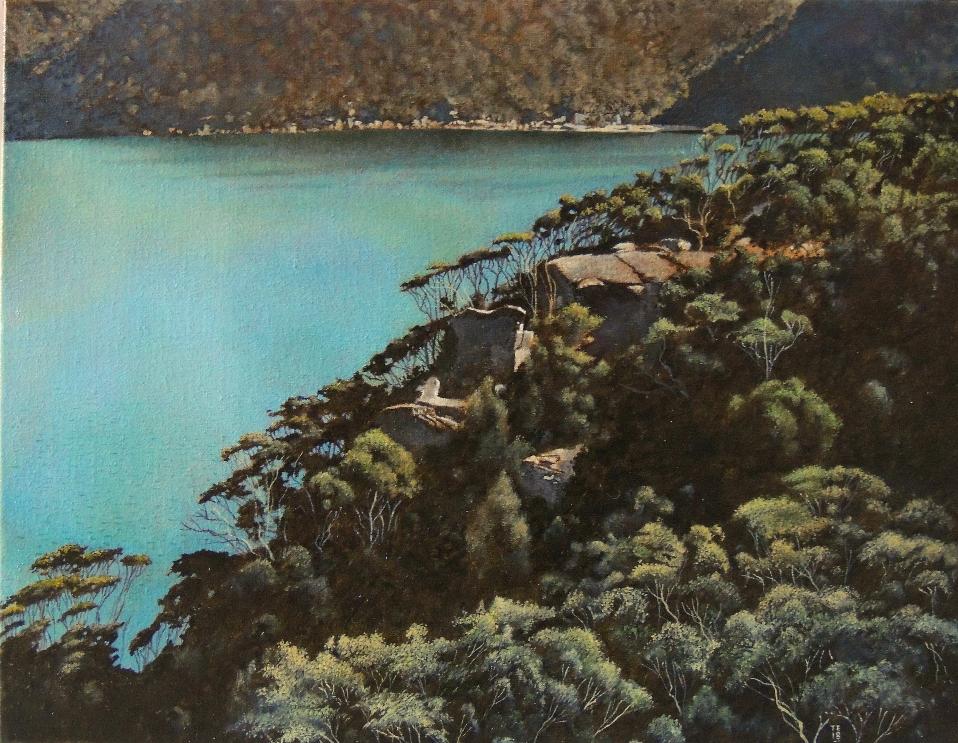 Towards Resolute Beach from Barrenjoey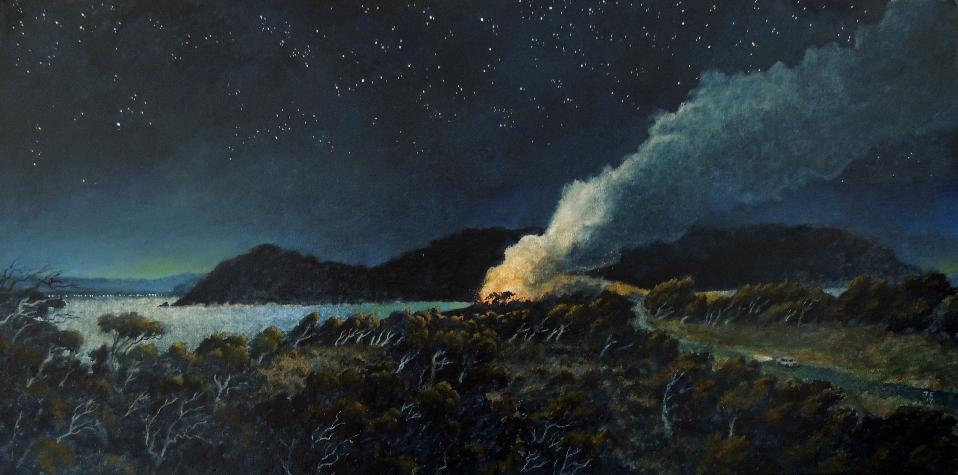 The customs house fire
The customs house burnt down in the mid seventies. We watched with a mixture of excitement and regret as a howling westerly fanned the flames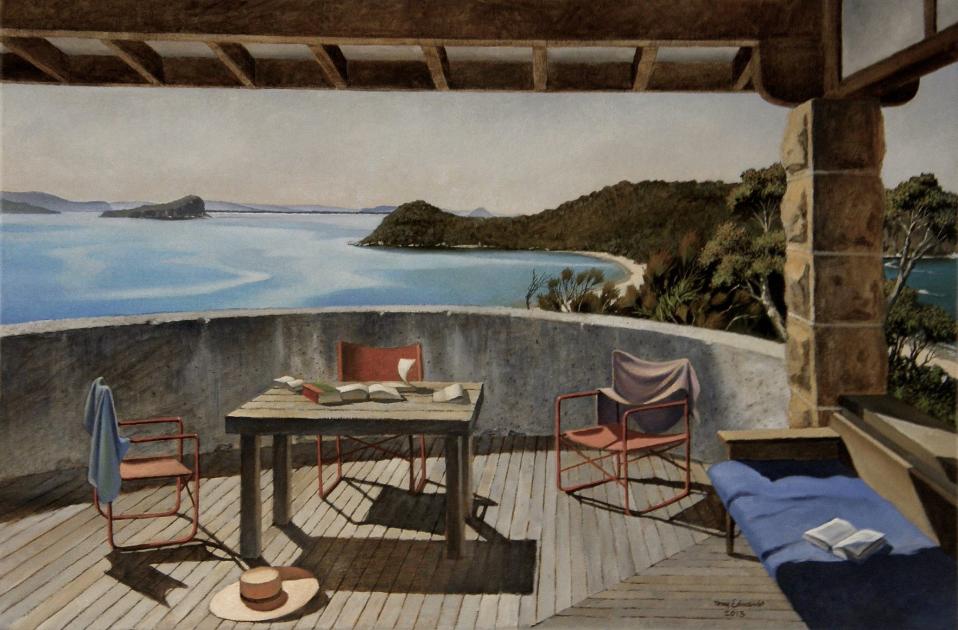 Windyridge - The View From
A $30 a week view in 1986. The view remains the same but not the rent.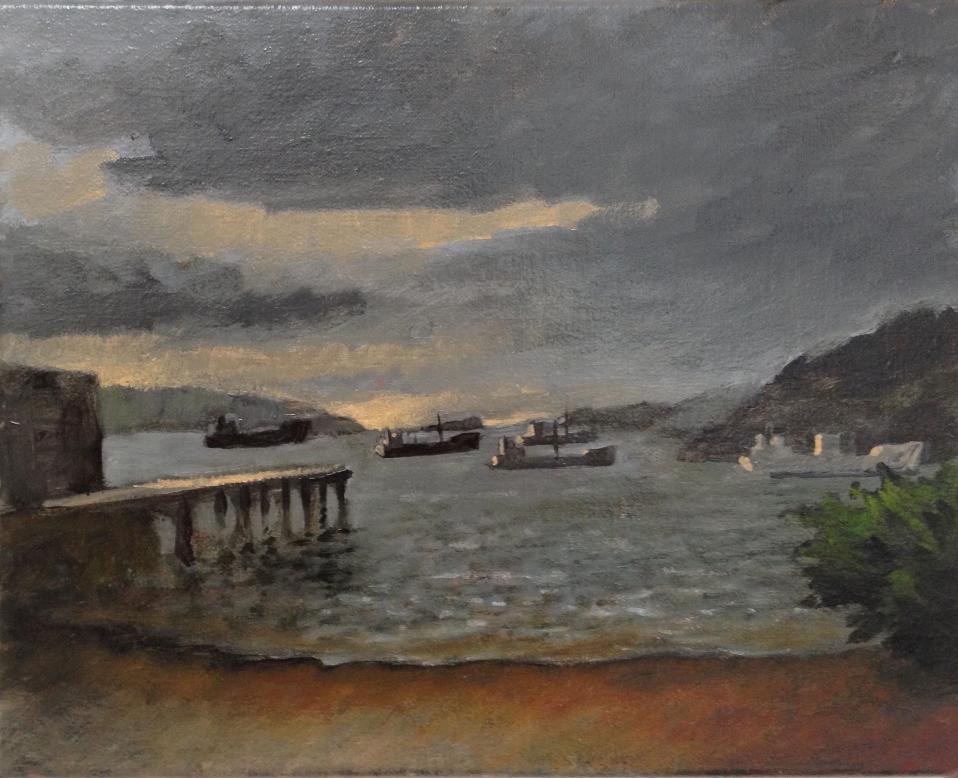 Newport for Shelter
In about 1958 there was a big storm. A number of coastal steamers made their way into Pittwater to shelter for a day or two, just off Newport. At this distance I'm not entirely sure it really happened, perhaps I dreamt it. It's worth a painting anyway.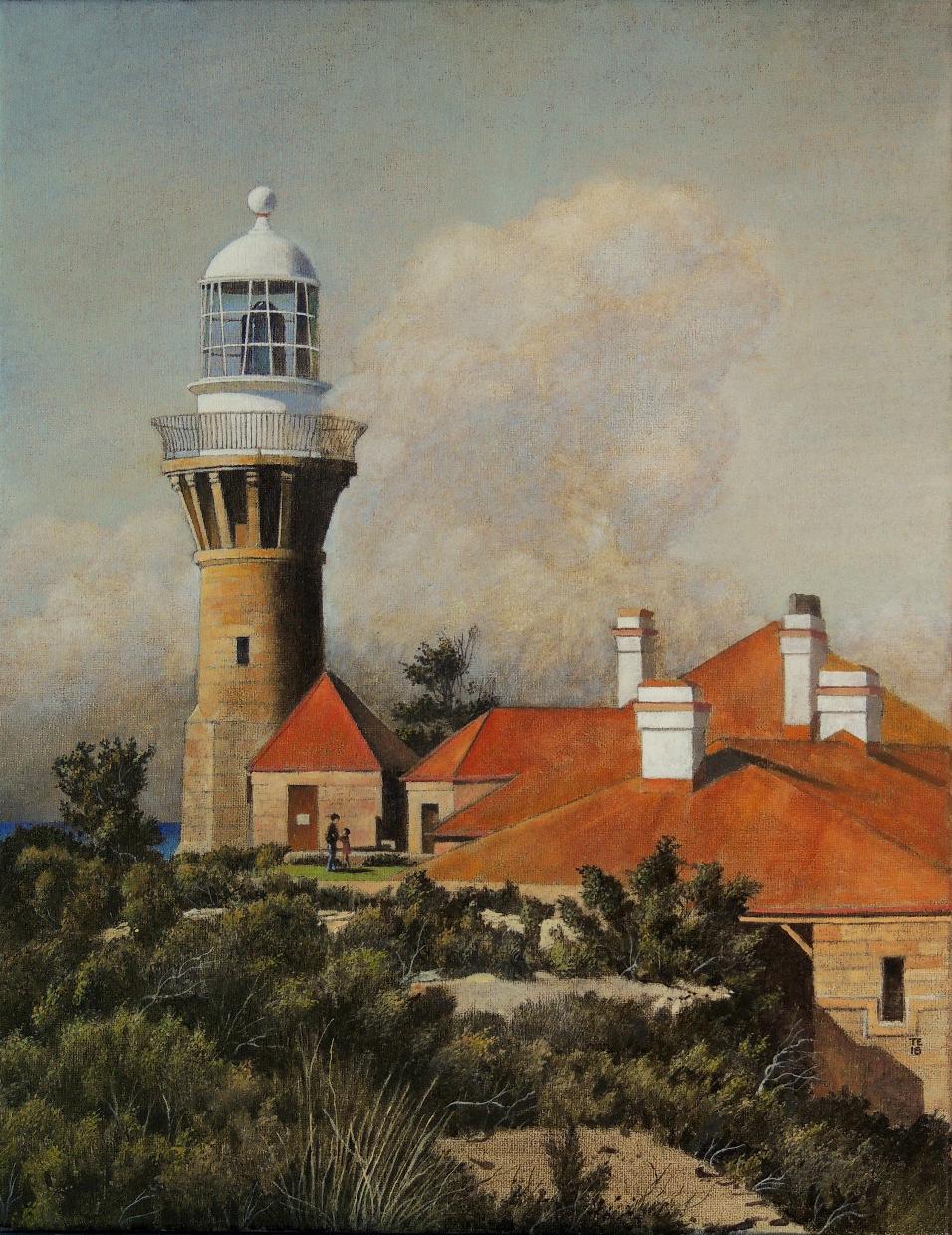 Barrenjoey Lighthouse
It's been winking at me for 60 years, thought I'd better paint it. You can't rush into these things.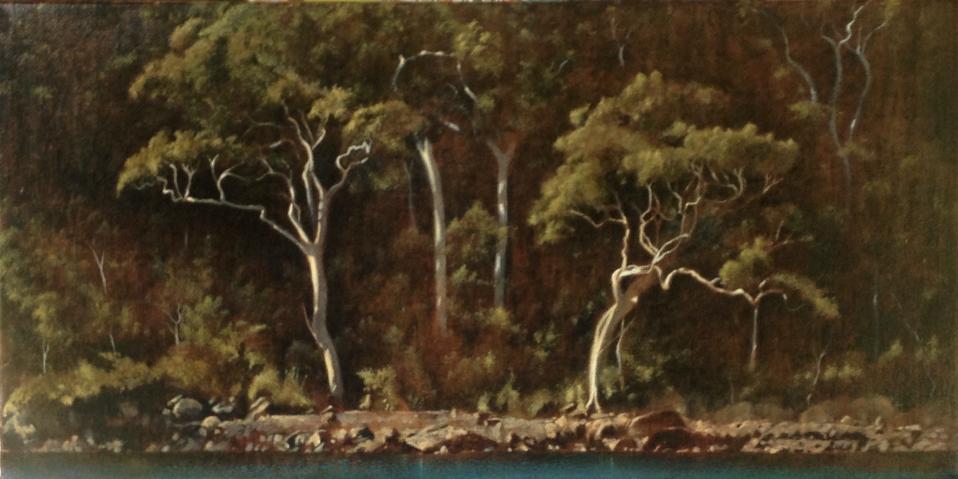 The far shore
Pittwater's ancient forest.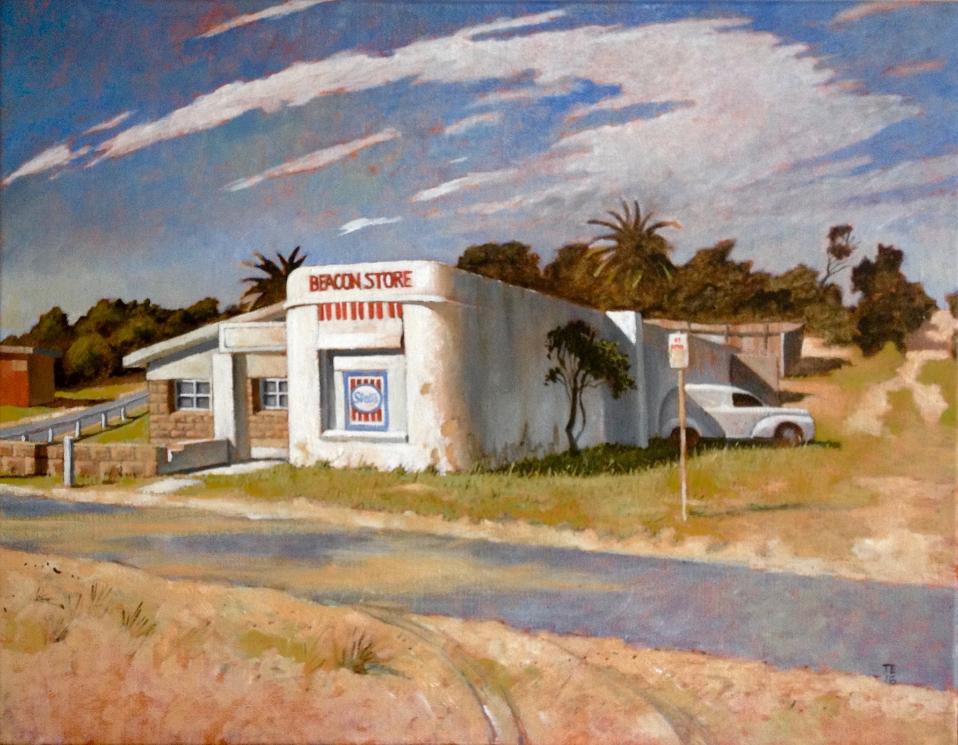 The Beacon Store - Palm Beach
Hard to imagine that Palm Beach was quite a scruffy place till relatively recently. This one was opposite the Beachhouse Cafe, knocked over in the eighties. Their specialties ? Paddle pops and coke, served with a scowl.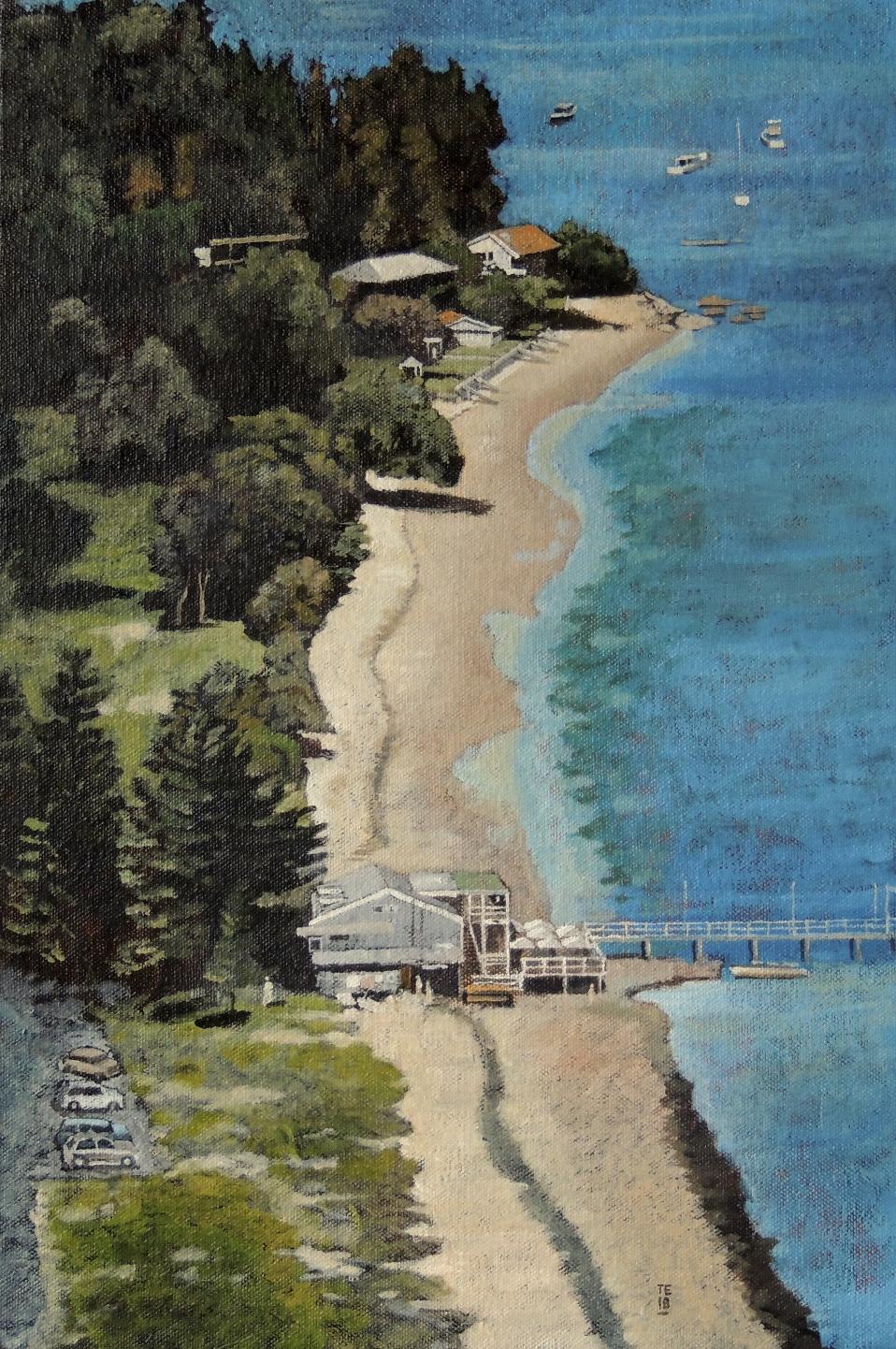 Station Beach from Barrenjoey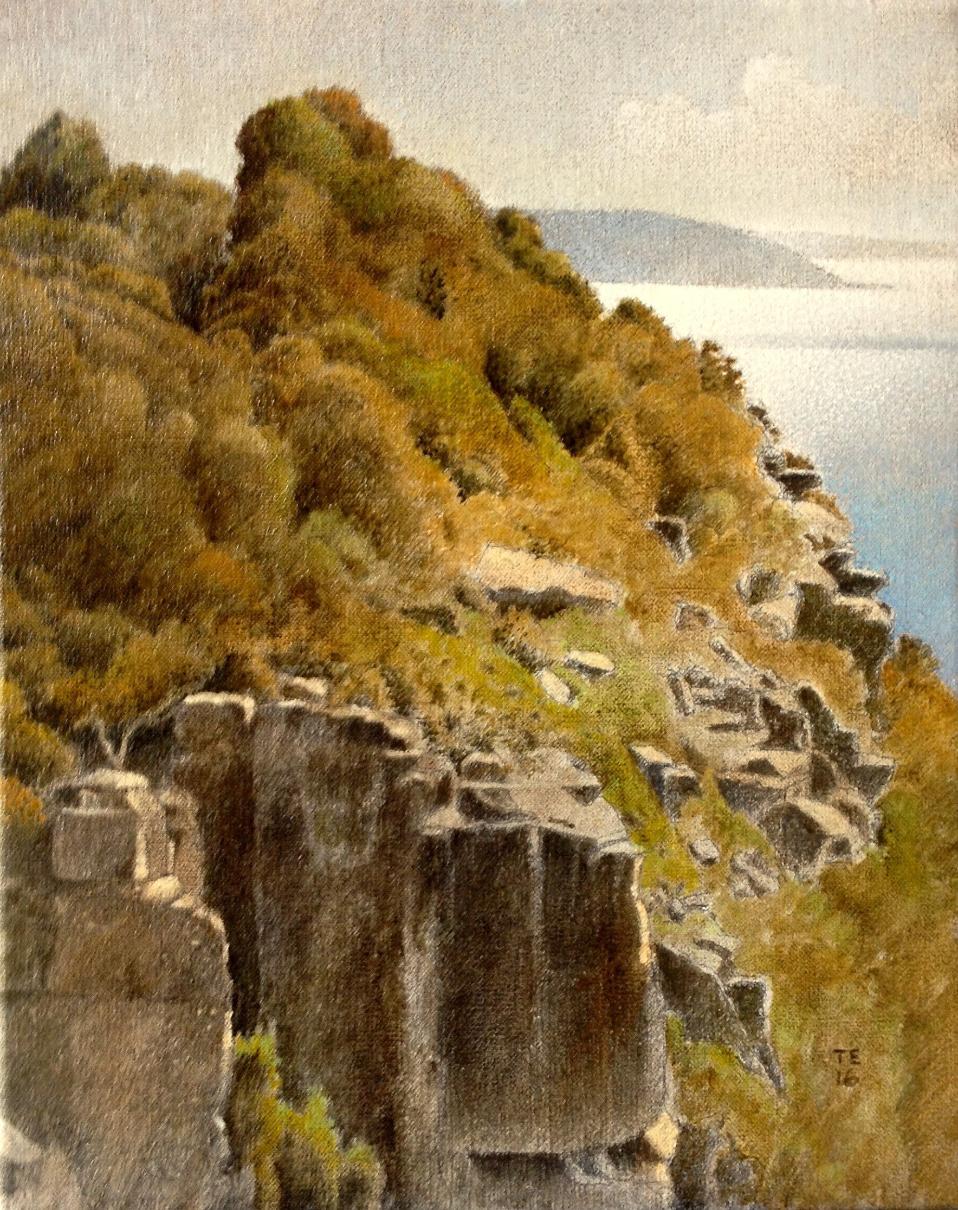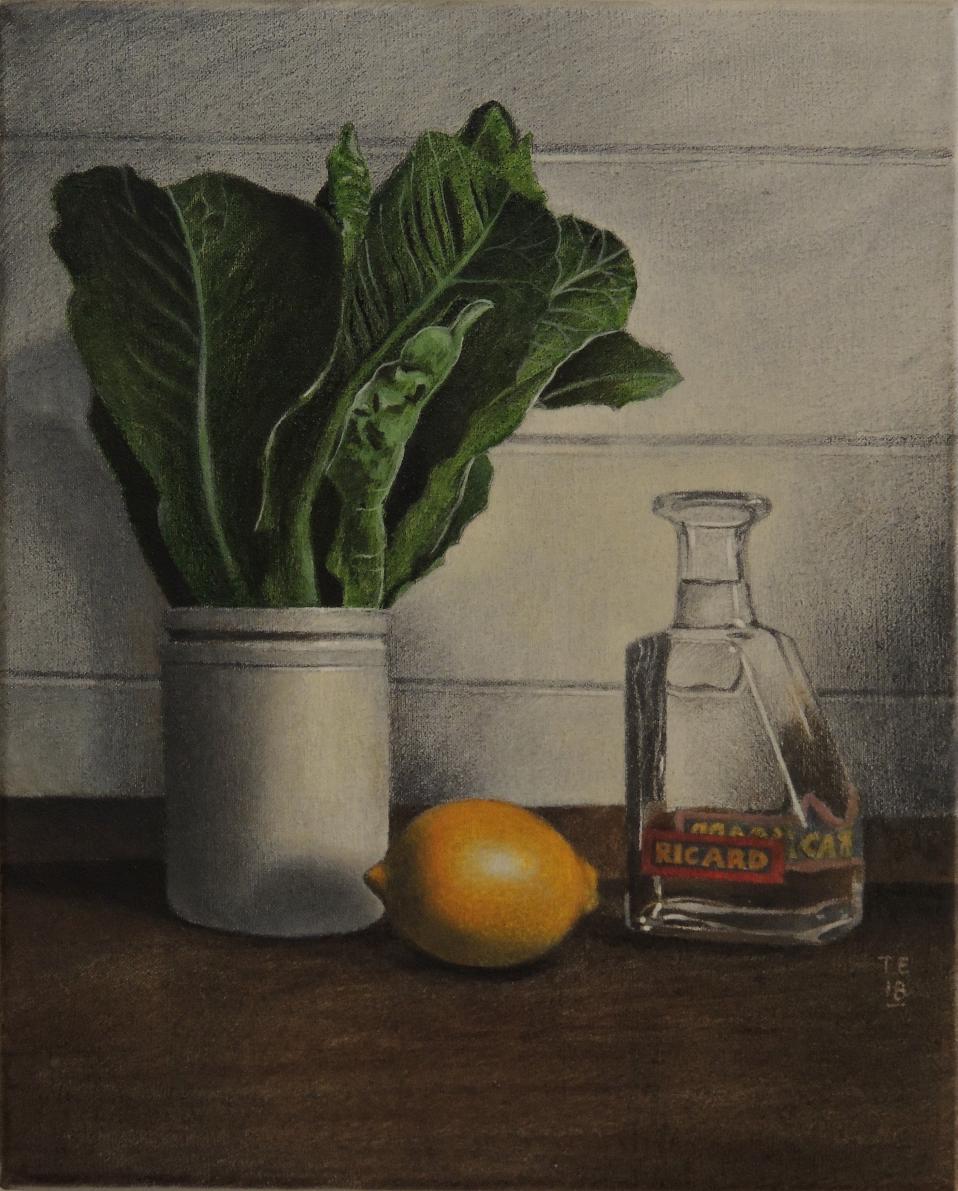 Still Life
New trends in spinach arrangement.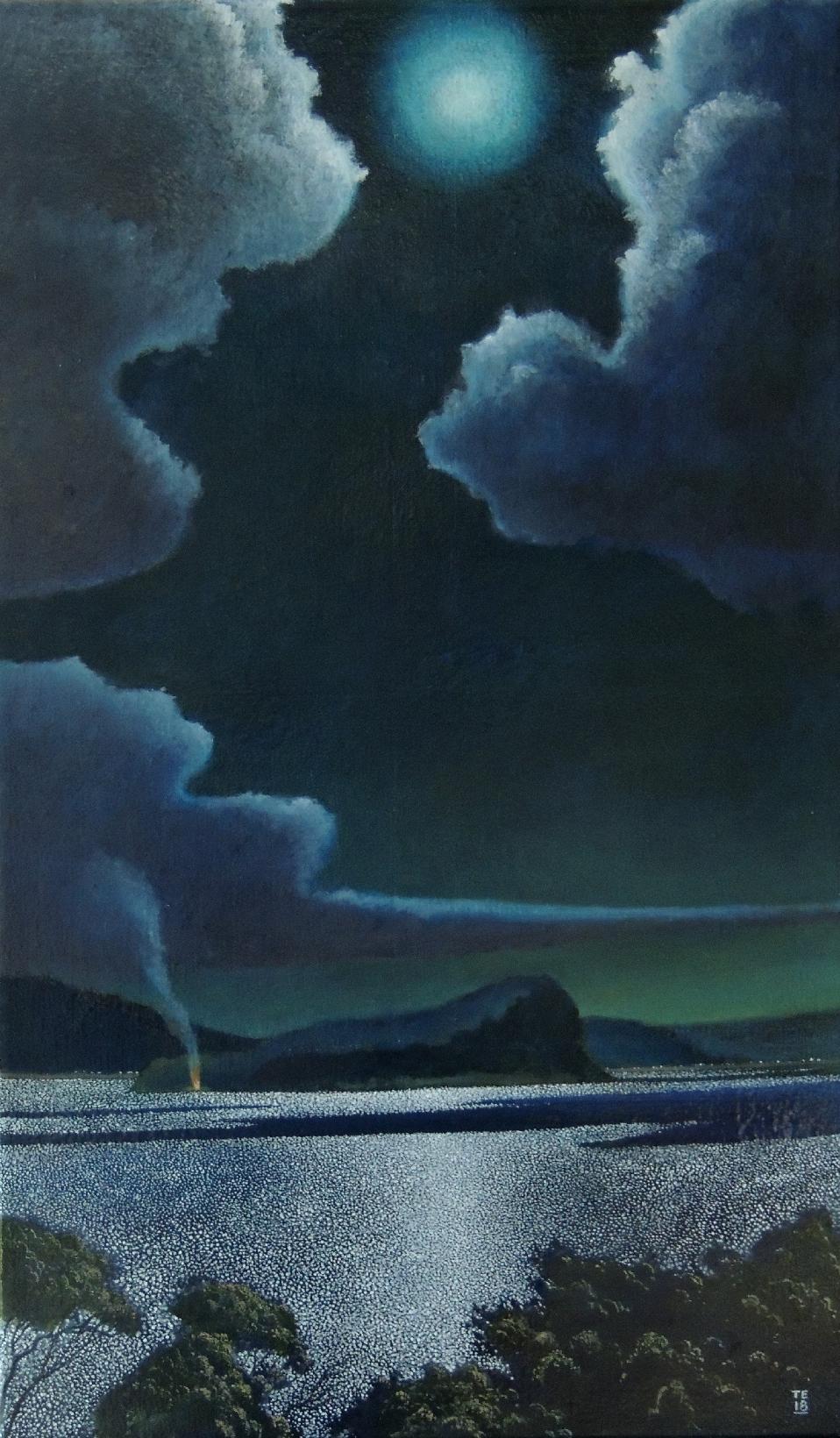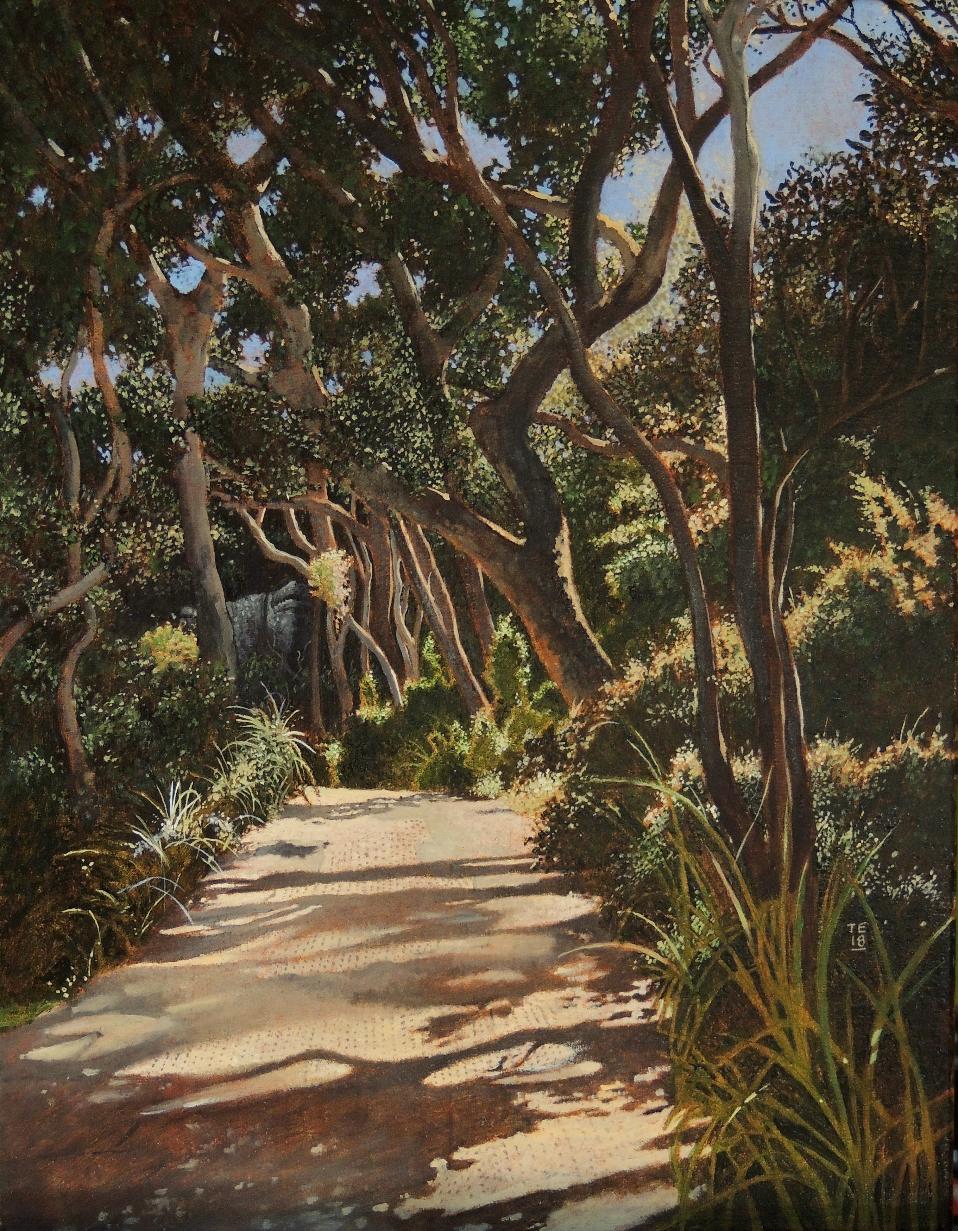 The bright path to the lighthouse