New Avalon Beach Mural Celebrates Local Flora And Fauna Still Present - Laments That Now Gone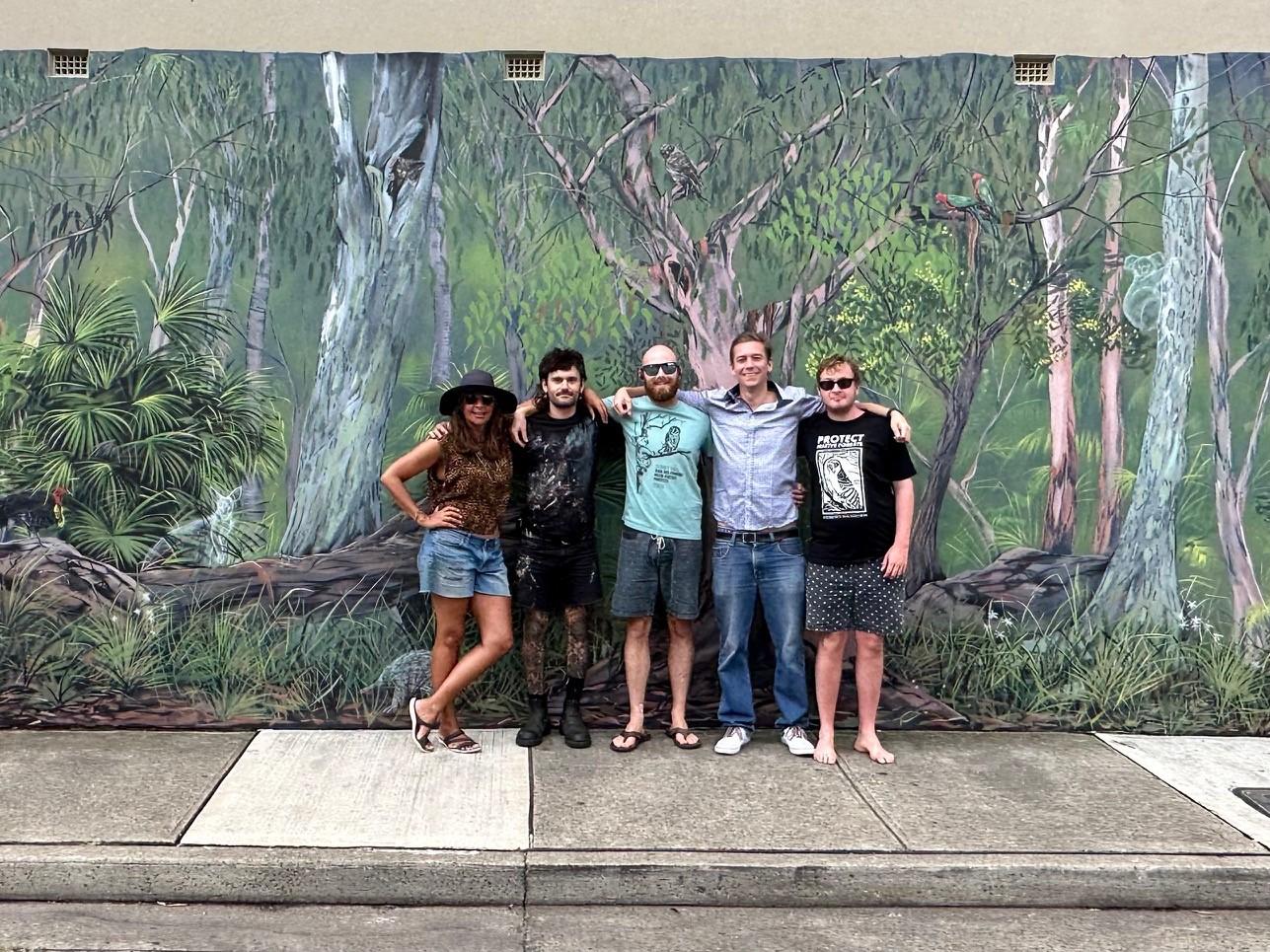 L to r: organiser Jasmine Hopcraft, Mural Artist Daniel Hend, Tom Borg Mc Gee, WIRES wildlife rescuer and carer, Cristo Tracy, General Manager at Avalon Beach RSL, and Jayden Walsh, Ecologist
In mid January 2023 Jasmine Hopcraft spotted a post by Daniel Hend on 'Avalon Whats On' - one of the numerous community forums for residents on Facebook. Daniel was letting people know he was driving from Tasmania up to the Gold Coast muraling as he went.
''If you are interested in a mural I may be able to come to your town/city to complete one as I journey northward.'' Daniel said
''Looking forward to create some new murals, catching up with old mates and making some new ones.''
Daniel, born in 1994 Mullumbimby, was taught by his father Len Hend how to paint traditional landscapes as a child.
''I've since practiced with various mediums in an array of styles, and have progressed into a multi-faceted visual artist.''
''The works I produce extend from fine surrealist pieces and surreal felt tip drawings to vivid impressionist landscapes, native flora and fauna pieces, and murals from a few square meters to over 300 square meter pieces.
Since 2013 I've held numerous successful exhibitions, won competitions, raised money for multiple charities, participated in and employed for numerous live painting events, and painted countless murals across the country from Queensland and NSW to Victoria and Tasmania.''
Ms Hopcraft sprang into action and organised a fundraiser, explaining,
''The Avalon RSL have enthusiastically came on board and agreed that he can paint an amazing Australian Bush landscape on their wall in Bowling Green Lane (opposite the carpark). It 's under the Centenary Cockatoo emblem.
The project was estimated to cost approximately $4k and the RSL kindly agreed to put in $1k. So we needed $3k - which I was sure we can do based on the enthusiastic comments from the community on his work.
I think it is really important to celebrate our beautiful tree canopy and celebrate our stunning gum trees.'' Jasmine said
The mural features local flora and fauna with a focus on Avalon's Angophora and Spotted Gum forest to help foster a culture of appreciation and preservation of these majestic trees and ensuing wildlife in the community.
A focused art installation of this kind contributes to the reinvigoration of our community's enthusiasm for fostering a culture of appreciation and preservation of the majestic gum trees and ensuring wildlife remain in our local lived environment.
By the community contributing their own money they are demonstrating that they are proud of where they live and willing to work together to protect its beauty.''
Jasmine kicked in the first donation herself and then everyone tumbled their coins and notes in.
The mural was informed by local Ecologist Jayden Walsh, who has a vast knowledge of what is here. Tom, Jayden and Daniel walked through Stapleton Reserve in Avalon to get inspiration and share knowledge of what is still here and what we have lost due to the human impacts on this place of those who moved in and cleared trees, erected fences, introduced exotic weeds, foxes and domestic pets.
You will see Avalon's koalas, now gone, are part of the mural as ghosts. Similarly a swamp wallaby, once prolific here, and an echidna, are also ghosts.
Still present wildlife is vividly coloured and celebrates nocturnal residents such as possums and powerful owls, and those who fill our days with songs and their own individual natures as they make their 'rounds' or ptarols through this place - bush turkeys 'gobbles' alike large chickens on the ground, king parrots wink and chirrup at us from tree limbs, a kookaburra's cobalt wing feathers sparkle at us from among the similarly sparkling blue-green eucalypt trees - the pale salmon and deep reds of the angophoras, the bangalows, bush rocks, flannel flowers and heathland grasses knit through leaf mulch, a wattle is in bloom - the green shadows go deeper, invite you to gaze in where there is glowing lights.
Daniel commenced the work in late January, completing it earlier this week, seventh of February 2023.
Jasmine shared progress photos to keep everyone up to date.
What a great community - what a great effort by Jasmine, Daniel, Jayden, Tom and all who crowd funded this art work.
And now the community has another great mural - one of several that now brighten the walls of the Avalon Beach village shopping precinct.
Those progress photos and their details: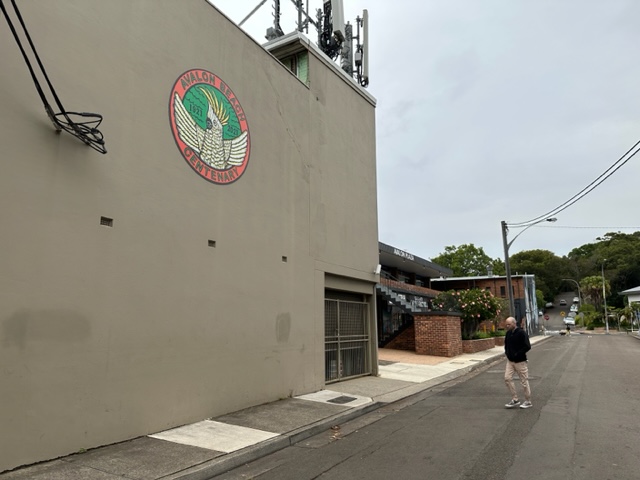 the 'canvas'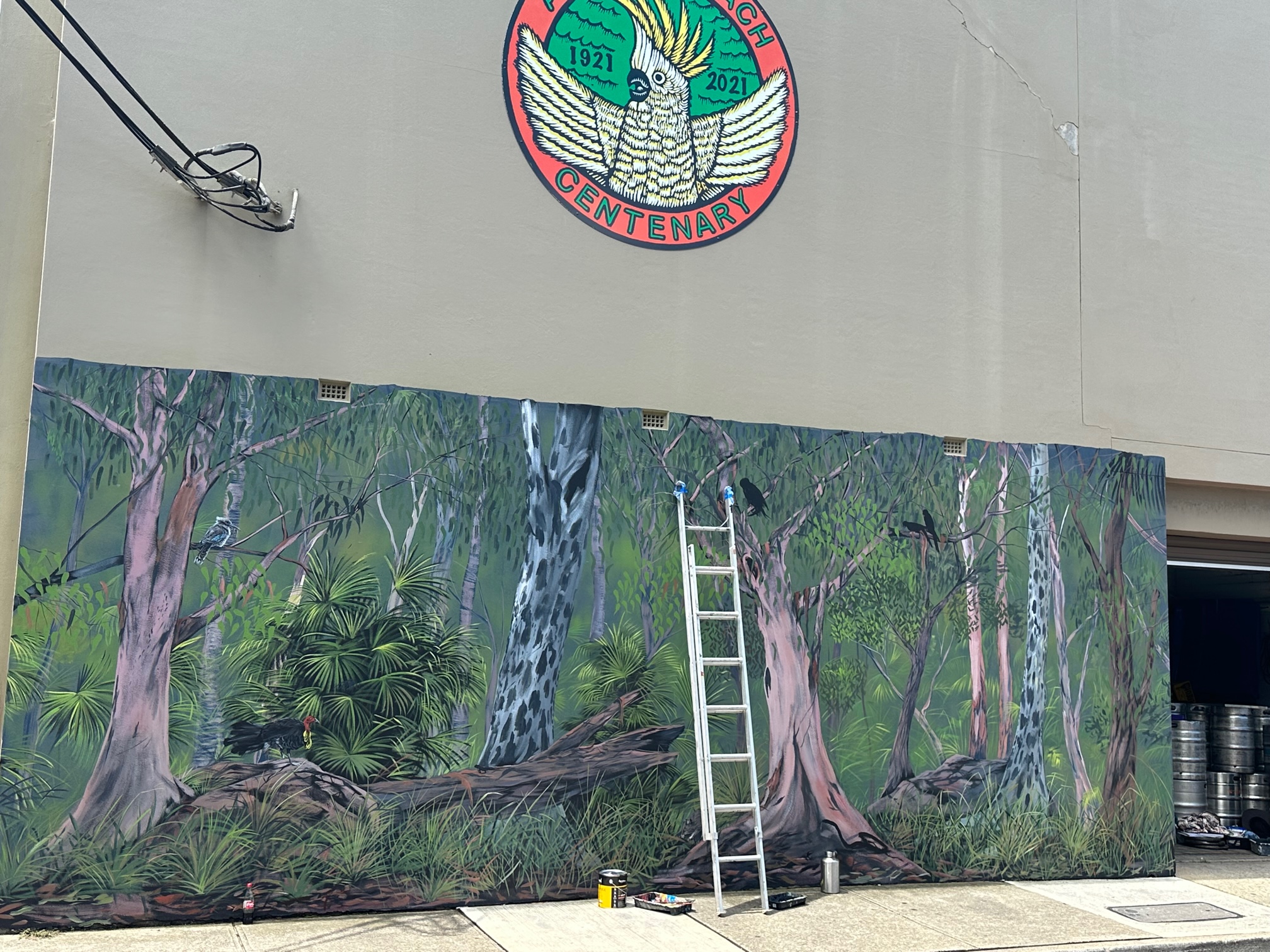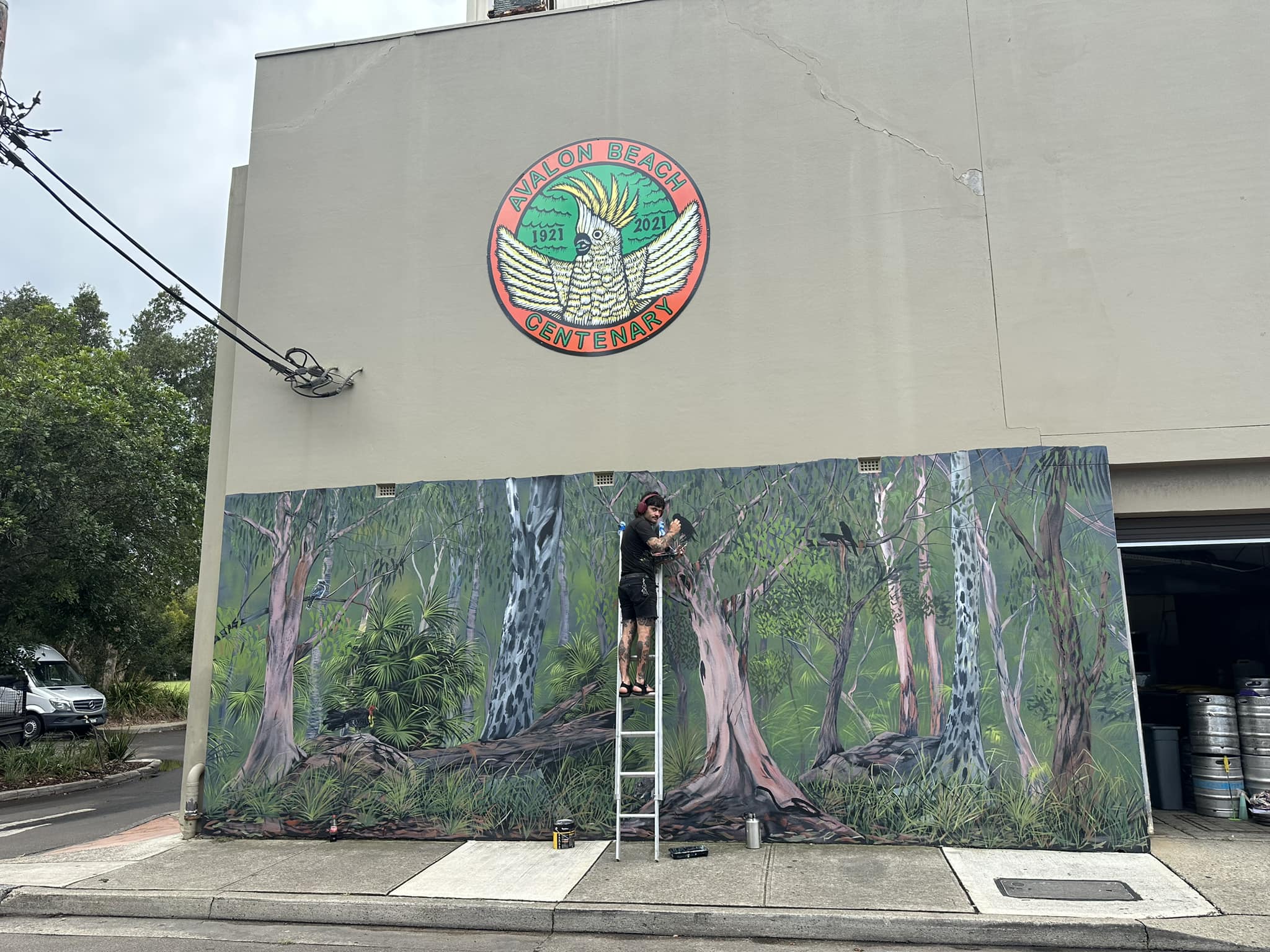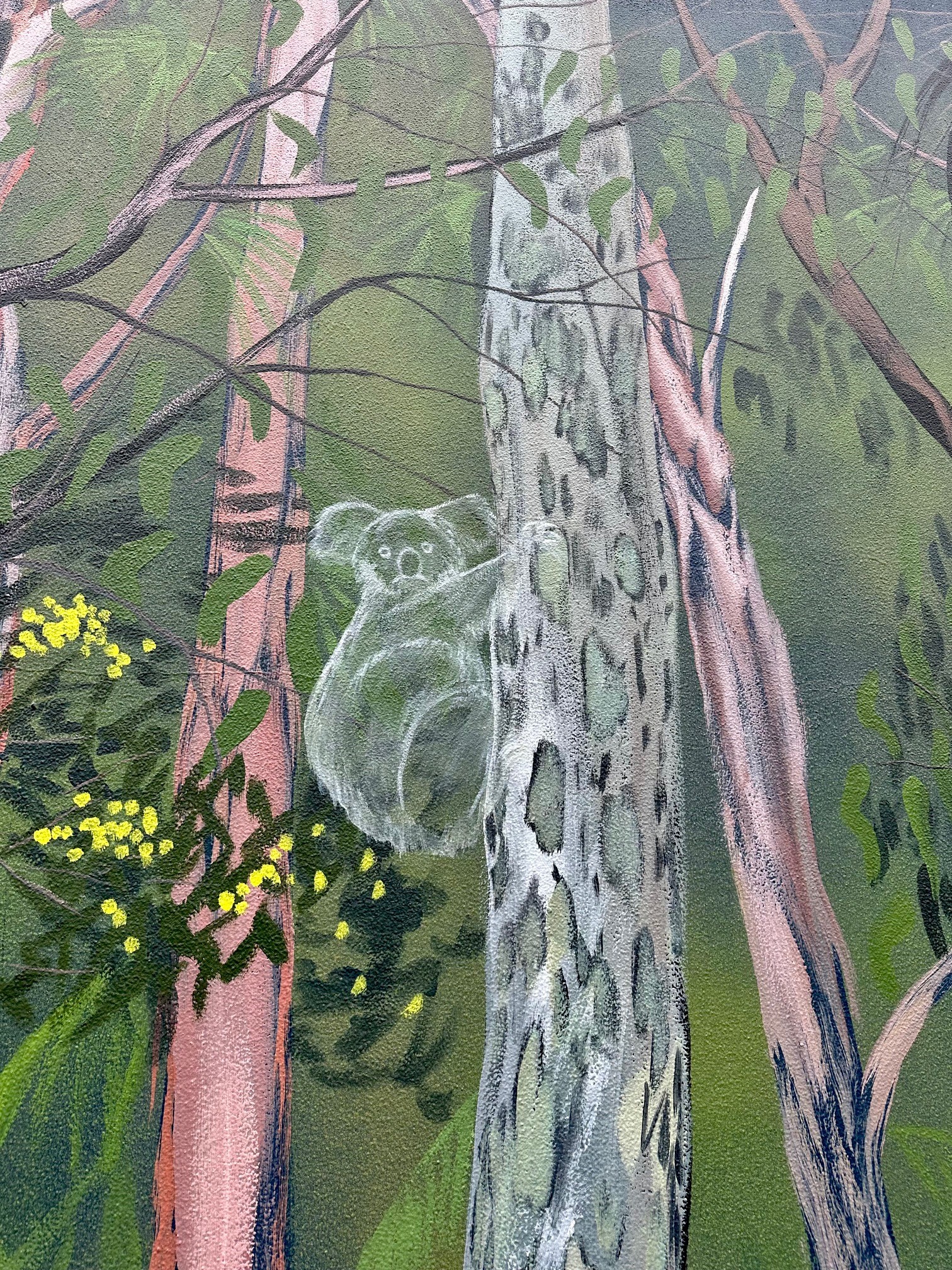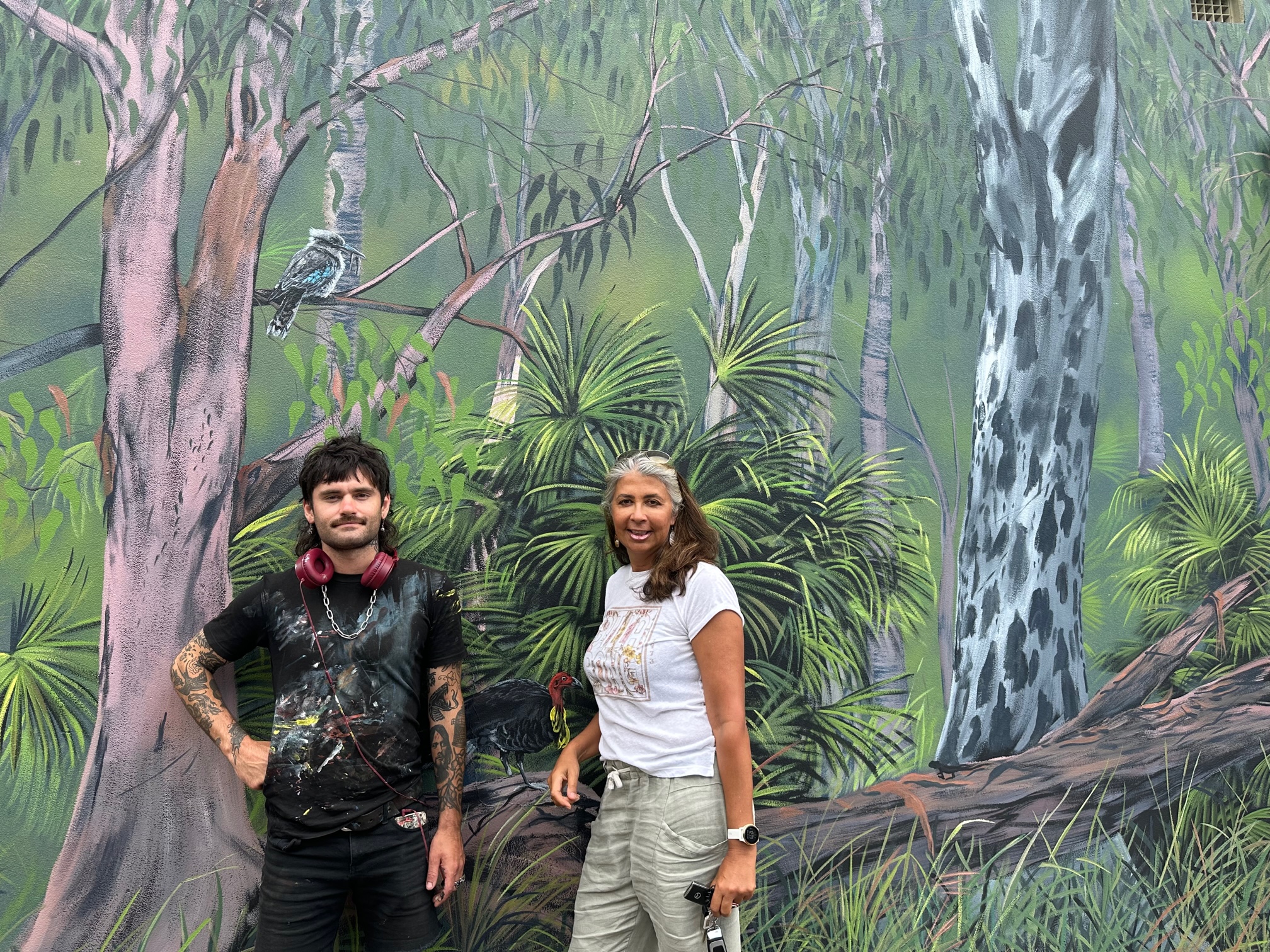 Avalon Whale Mural By Daniel Hend
Sabrina Carmen says;
''The Humane Society International, Australia, office is located in sunny Avalon.
We were so inspired by the mural at the RSL we wanted one for ourselves. This beautiful mural recently painted by Daniel Hend Artist at the back of our office highlights our efforts to protect humpback whales.
For almost 30 years HSI has worked to save animal species and their habitats; assist animals in crisis; and reduce cruelty in farming trade and other industries here in Australia and across the globe. For those of you in Avalon and surrounds who already know us, thank you for your support, as without you, HSI wouldn't be able to make the world a better place for animals on land and beneath the waves.
If you haven't heard of us, just look for the humpback whale! We'd love to meet you so pop in to say hello to one of our friendly team members and we'd be happy to give you a little more information about our animal protection efforts.''

Humane Society International
L1/27 Old Barrenjoey Rd, Avalon Beach NSW 2107
Phone: (02) 9973 1728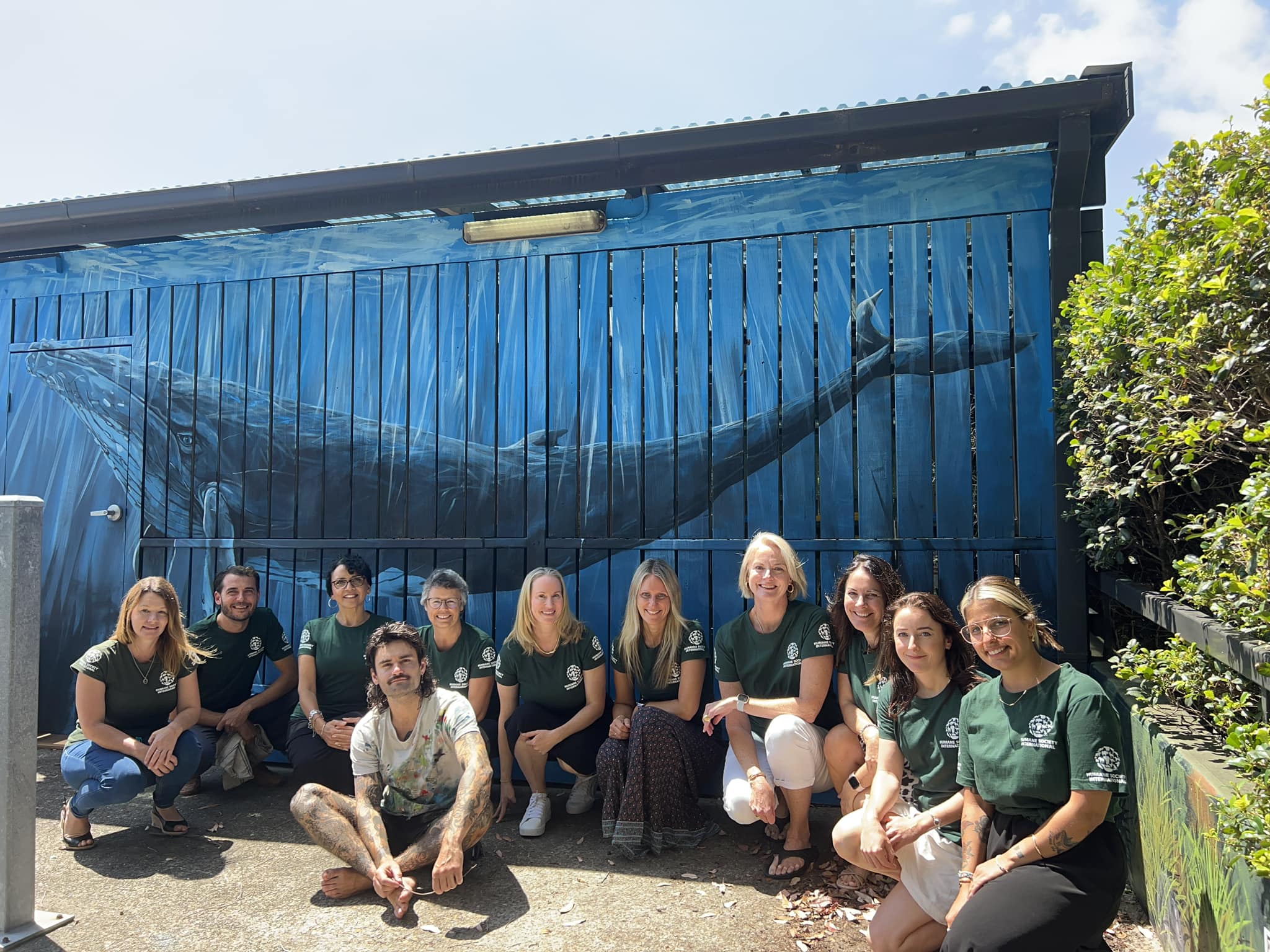 HSI volunteers with Daniel and the HSI whale mural, February 6, 2023. Photo: Sabrina Carmen
The Studio At Careel Bay Launches 'A Compendium Of Subjects – No Rules!' By Robyn Williams
Inspiration comes easily to Robyn Williams. You can see it on display with her exhibition themed "A Compendium of Subjects – No Rules!" at The Studio – Careel Bay Marina, Avalon Beach from Thursday 2 February 2023.
"Whether taking a drive or our morning walk with the dogs to Careel Bay Marina, I'm always observing… colours, textures, contours, and contrasts of everything around me – and sometimes the beauty of simplicity!
"I love bold forms, grand structures, and abstract themes. I love smudgy colours – but also the natural colour of things, be it driftwood on the beach or the grain of an old wood bannister. Everything around me constantly feeds my thirst for both the man-made, as well as natural terrestrial and aquatic habitats in which we live.
"I am particularly fascinated by the way a painting sits in its environment and its ability to change or create an atmosphere of its own. Painted oil on canvas - this medium lends itself to achieve special tonal and textural qualities through a process of layering and movement as the subject evolves.
"My biggest challenge is knowing how to turn off. Even watching a movie and when others are focusing on a character, I'm drawn to what I see – the more physical aspects – all the visual imageries of interiors, styles and colours."
Although Robyn's background was with architects and in interior and colour design, it quickly evolved into applying her endless creativity into renovating houses, both for herself and others, into enviable Long Island elegance!
"Our family life has always revolved around the water having been involved in surf lifesaving, water polo, swimming, rowing, surfing and sailing. Having previously lived overlooking The Spit at Seaforth for 38 years with family Steve, Luke and Sarah – Steve and I moved to "idyllic" Avalon about 2 years ago near where our children have made their homes on Scotland Island and in Newport.
"I'd love to say this collection of paintings follows a theme, but it doesn't. I love the unexpected and even a twist on the established. I've just gone with my desire to throw it all out there – "No Rules!"
The Studio is an initiative of local real estate business Laing+Simmons Young Property. It's a community-focused hybrid space which also serves as the company's office.
Husband and wife team Matt and Amy Young are passionate about supporting local creatives and will continue to feature new exhibitions throughout the year.
''The vision for The Studio is to be an engaging space for artists to exhibit their work to the community, to capture and celebrate the charms and culture of the Northern Beaches lifestyle,'' says Amy.
And as always, through the ethos of 2022 Community Service Award Winners by Real Estate Institute of NSW Amy Young + Matthew Young, in lieu of any gallery commission, 10% of proceeds will be donated to Living Ocean.

Find out more about Robyn Williams work at: rmwdesignportfolio.com.au

The Studio
Careel Bay Marina, 94 George St, Careel Bay
ART Gallery On Palm Beach
1095 Barrenjoey Road, Palm Beach
Sculpture. Art. Ceramics. Photography
Gallery open 10-3.00.

Just a short walk from the Palm Beach ferry jetty or a leisurely drive from Sydney CBD to the Northern Beaches, ART GALLERY on Palm Beach has something for everyone. Either for your home or as a special gift, customers from all over Sydney have discovered the little gem of our unique gallery with prize winning artists at reasonable prices from the artists studio to you!
Art Gallery on Palm Beach is an artist run initiative of professional & prize winning artists. 
Local artists from the Northern Beaches and greater Sydney ensure that new high caliber art is created and curated weekly for the discerning customers from the Palm Beach area and the thousands of visitors who visit the beautiful area either for holidays or day tripping.
We offer shipping, lay-bys, in house design advice, commissions for bespoke pieces for your home or office with full consultation with all the artists directly.
As we pay very little commission on sales, we can offer original art at reasonable and affordable prices.
For all enquiries contact Vanessa on 0488 400 053.
New work by Painter Vicki Ratcliff, photographer Robert Gardini and art and ceramicist Lia Klugman currently on exhibition. To answer all your questions on their art, pop in and meet the Artist.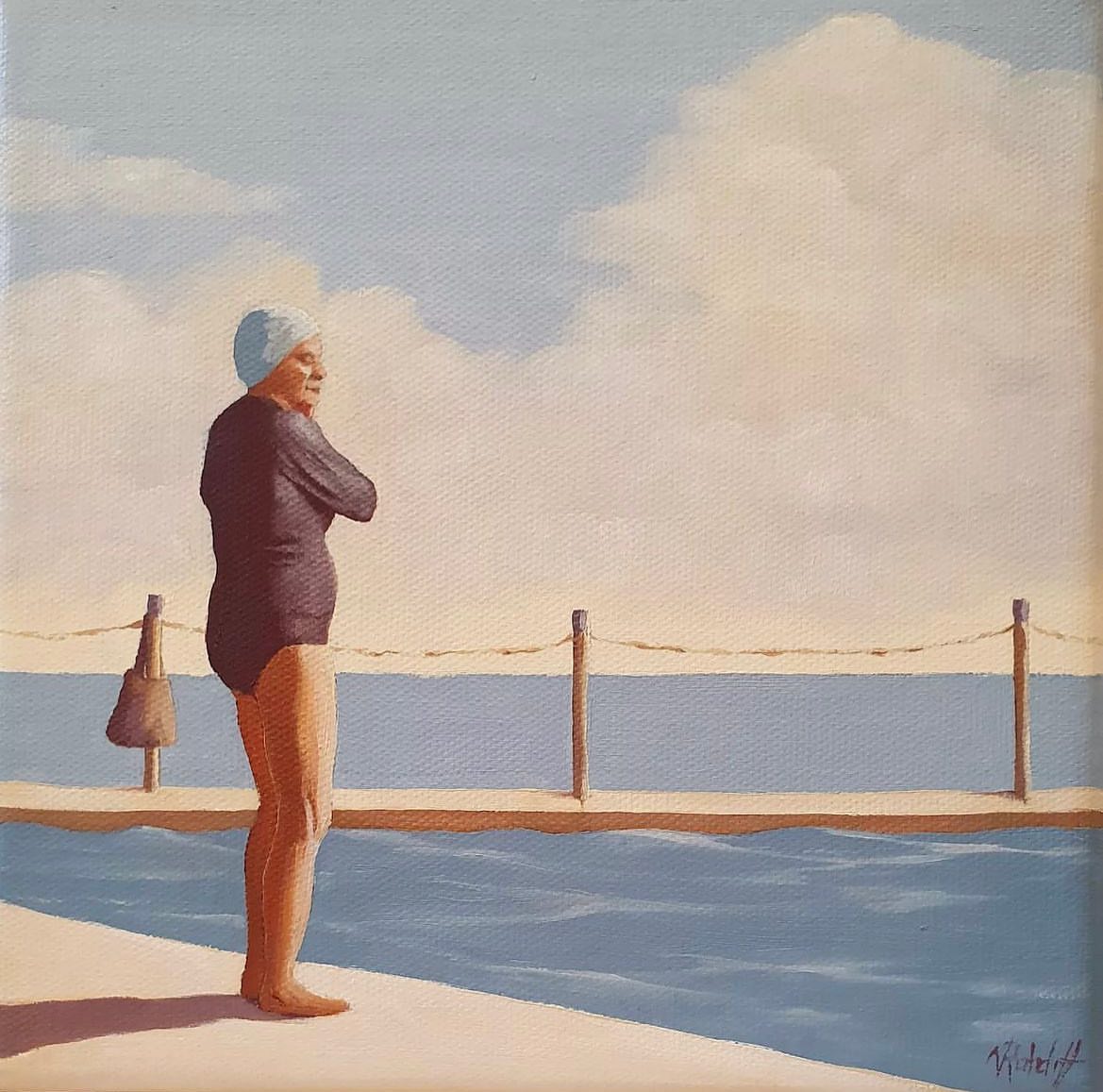 New work by Mona Vale Artist Vicki Ratcliff
Rotary Upper Northern Beaches Art Show 2023: Over 220 Works On Display
Celebrate local artistic talent and make a lasting difference in the community at the Rotary Upper Northern Beaches Art Show 2023, 24th-26th February.
There are over 220 paintings and works from 80 artists this year, including Catherine Frostick, Tony Cabassi, Greg Hyde, Nina Paine, Andrew Taylor, Thomas R Poole.
The Rotary Club of the Upper Northern Beaches proudly supports local charities, as well as being contributing to a strong international network of global programs.
The Upper Northern Beaches Rotary Club's Art Show is fast becoming a popular annual community event and major charity fundraiser with the funds dedicated to supporting local and international charity beneficiaries. 50% of art sale proceeds are donated to worthy charities and all contributing artists are also in the running for a First Prize of $2,000 and Peoples' Choice Award of $500.
Supported by great partners including Johnson Brothers Mitre 10, the local art exhibition is a weekend of activity to remember! It involves a range of stunning works across a wide variety of different price ranges, a Friday-night drinks and auction event, as well as art sales and exhibition all weekend.
The public has an opportunity to take pleasure in art whilst helping charities do great work!
Art captures what our eyes and heart see in the world and hope to recall – a memory, an impression, or a created image that takes us elsewhere with its symmetry, the design, the materials used, the colours, a feast for the eyes. As well as the pure pleasure of art, studies have shown that engaging with the arts can actually improve stress, memory, and empathy. Visiting a gallery has been found to relieve people of mental exhaustion, the same way the outdoors can.
The Rotary Upper Northern Beaches Club is dedicated to strengthening mental wellbeing, health and communities, and the Art Show has become an important event supporting these goals.
Over many years, funds raised by the Rotary Club have assisted many important organisations working locally in our area and this year, the Art Show will also directly support four charities:
Community Pantry at Narrabeen, helping those in need for companionship and a good meal
Gotcha for Life which is focused on building stronger mental health across the community
and, by working alongside internationally based Rotary Clubs, provide funds for additional projects including Cambodia (Building Futures) and Timor Leste (Soibada), changing the lives of tens of thousands of children, women, and men.
The Upper Northern Beaches Rotary Club has grown stronger during the past three Covid-affected years and membership has grown. Members can be involved in their own personal areas of interest, from volunteering at events, driving much needed Christmas gifts to charities before Christmas, being part of an event such as this art show (hanging paintings), or creating great meetings with guest speakers and where members enjoy each other's company.
Event details:
24-26th February 2023.
Mona Vale Memorial Hall. 1 Park Street, Mona Vale, 2103.
Opening Event and Art Auction:
Friday 24th February 2023 from 6pm. Tickets $25. Supper, along with wine, beer and soft drink will be served. https://www.trybooking.com/CFCKU
Exhibition and Art Sales:
Saturday 25th Feb – 9am-4pm & Sunday 26th Feb- 9am-1pm. Gold coin entry donation.
More information can be found on the Club's website at rotaryuppernorthernbeaches.org
Art Show event queries can be directed to rotaryartshownb@gmail.com
To find out more about becoming a member of the Club: contact@rotaryuppernorthernbeaches.org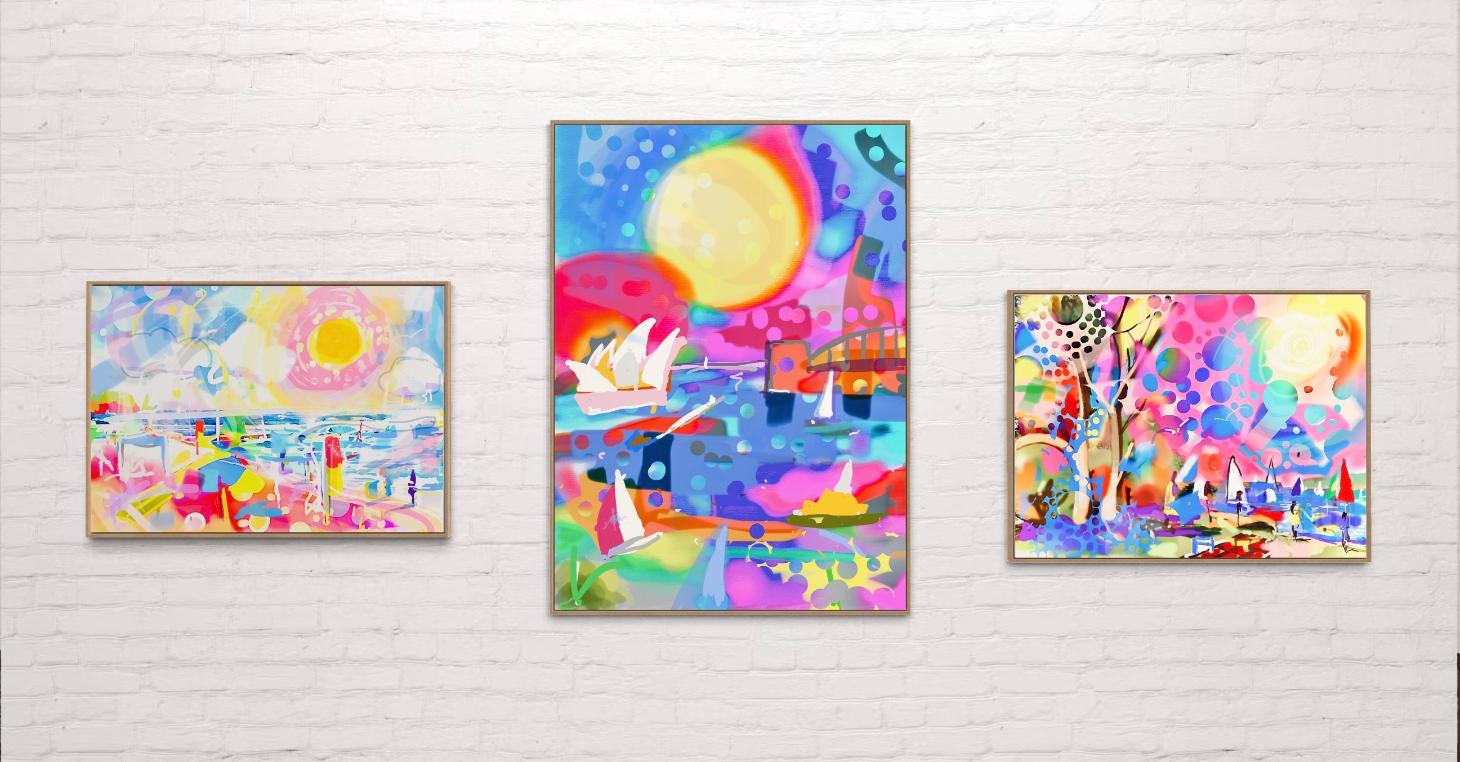 Works by Andrew Taylor will be on display and for sale
New Exhibition "Australia At Heart" By Coastal Artist Katie Thomas
"Australia at Heart" showcases Katie Thomas' coastal scenes from the Northern Beaches, Landscapes from around Australia and intricate still life paintings.
Paintings from the last 12 months.
Exploring the reasons behind my paintings, from Dee Why Beach being the first place we settled when emigrating 5 years ago to a holiday of a life time, visiting with my parents 20 years ago and my family adventures in between. All showing why we love where we live and why we chose Australia. ​

Being in Australia is like seeing light and colour for the first time. I want my paintings to show a real love and passion for being here. I am fascinated at how many times the colour of the ocean changes throughout the day. How nothing stays the same, my subject is constantly moving. I hope my paintings capture movement and light and colour.
Seascapes, Landscapes and Still Life - Australia at Heart.​
Runs February 18th to March 4th.
YOU are invited to the Opening Night.
WHEN: Saturday 18th of February
TIME: 5.00 pm to 7.00 pm
WHERE: Diversarty Art Gallery, 5/161 South Creek Road Cromer
RSVP: Just drop in! We look forward to seeing you there.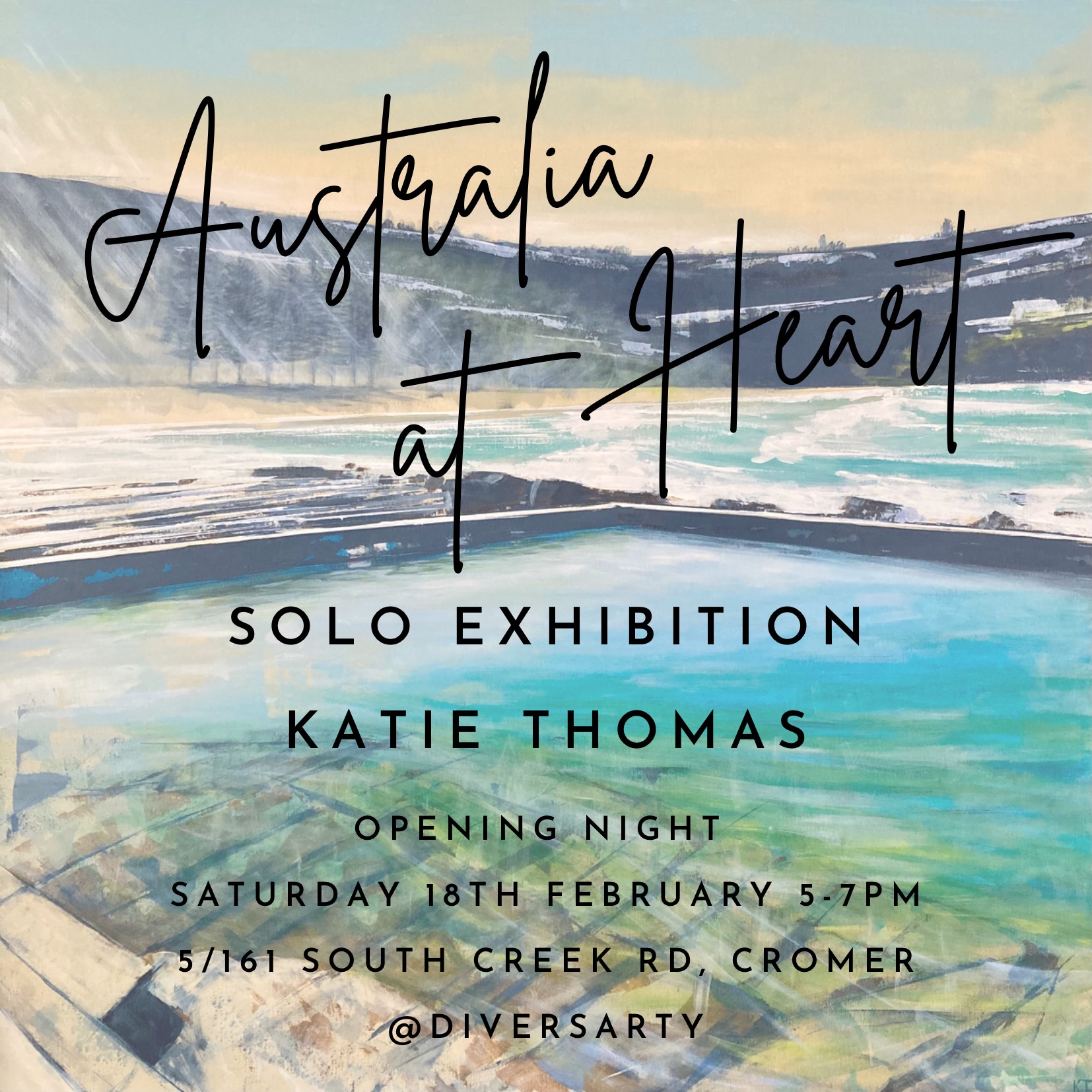 On At Many Art Gallery & Museum This Summer
Three great events are happening at Manly Art Gallery and Museum this December 2022 and continuing throughout January and February 2023; Fair Play, Barely Wearable and the return of Manly by Ferry.
Barely Wearable
Opening December 9th Ruth Downes latest touring exhibition, Barely Wearable, explores body adornment for the age of overconsumption.
Northern Beaches Mayor Michael Regan said the artworks were a great reminder of how much we consume and throw away each day.
"What a fantastic exhibition that creatively explores the issue of overconsumption and the potential of upcycling everyday objects," Mayor Regan said.
"It's a delightful exhibition, with works that I'm sure many people would proudly wear, while challenging us to think about just how much we actually throw away."
The 30 wearable artworks were crafted from computer keyboard parts and adaptors, airplane headsets, discarded razor blades, used coffee capsules, disposable face masks, bra underwires, wire springs, beer bottle caps, single use toiletries, cosmetics, pens, garden hose, coat hangers, disposable spoons, lightbulbs, rubber bands and many other everyday items.
Natural items have also been salvaged and crafted into fashionable works including Norfolk Island pine needles, jacaranda needles and eucalyptus pods.
The artist said the exhibition is more than a simple 'up-cycling' exercise.
"Each of these items has an intrinsic beauty that is often taken for granted. By reappropriating these materials, I am celebrating that beauty, while questioning our accepted values," Ms Downes said.
"These items have a preciousness that confounds our expectations irrespective of their humble origins. I am projecting these materials into the real of art to question how we decide what is and isn't valuable."
Downes' work was featured in the 2021 Environmental Art & Design Prize with Masking the problem – an Elizabethan neck ruffle made of disposable face masks, which highlighted the amount of waste created from discarded everyday items. Barely Wearable extends on the theme with Covid-related items incorporated into some works.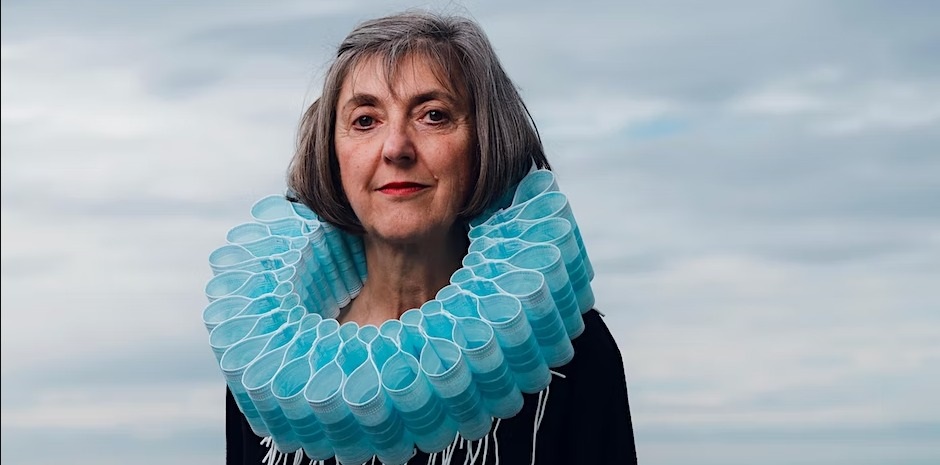 Sculptural explorations using everyday materials have been an ongoing obsession as was visible in her previous exhibitions. 'Tea Party in the Mayoral Garden' (2001 - 2010) won the inaugural NGA Sculpture Prize 'People's Choice Award' and then toured to New York and Washington, followed by an extensive Australian touring program.
The follow-up exhibition 'Lunch for the Trades' (2007 - 2010), was also toured with the assistance of Manly Art Gallery & Museum, and travelled to many regional galleries in NSW and Queensland.
Manly Art Gallery & Museum has a long relationship with the local artist, who was first commissioned to complete a Mondrian-inspired mural in Manly's Market Lane 20 years ago.
Downes has had a parallel career in design and public art. This has included commissions for site-specific 2D and 3D public artworks.
Barely Wearable
9 December 2022 – 26 February 2023
Manly Art Gallery & Museum
West Esplanade Reserve, Manly
Open Tue – Sun, 10am – 5pm
(closed Mondays & Public Holidays)
Free entry
Meet the Artist
Sun 12 Feb, 3 – 4pm
Ruth Downes will talk about her exhibition and her career as a multi-disciplinary artist.
RSVP here
Fair Play
Fair Play is a wonderfully inspiring new exhibition on display from 9 December 2022 – 26 February 2023.
Each artist chosen uses sport as a motif or a metaphor to inspire the viewer to reflect on broad social issues facing contemporary society such as post-colonialism, environmentalism, belonging, masculinity, and mental health.
Featuring work by multi-disciplinary artists including Billy Bain, Amber Boardman, Michael Garbutt & Sehar Naz Janani, Rew Hanks, Lyndal Irons, Kellie O'Dempsey, Ben Rak, Abdullah M.I Syed, and Gerry Wedd, visitors can expect a far-ranging set of works that inspire and uplift.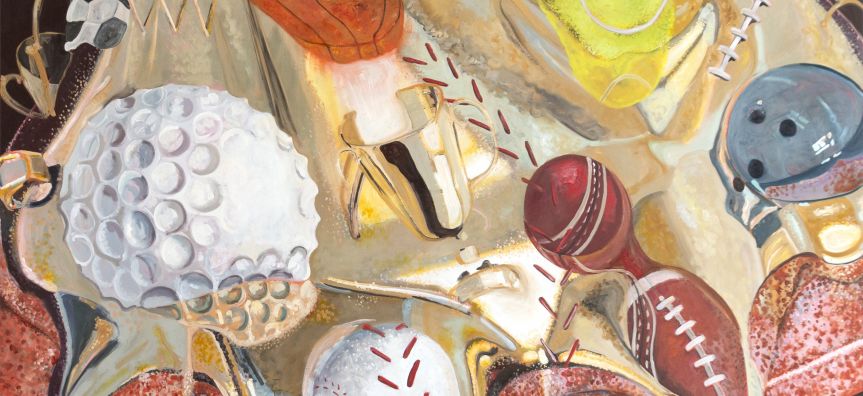 Amber Boardman, Trophy Melt, 2022, oil on canvas 152 x 183cm. Image courtesy the artist

The exhibition includes artists working across painting, video, printmaking, ceramics, installation, and performance.
The Mayor of Northern Beaches Council said the exhibition will appeal to locals and visitors by offering something everyone can relate to.
"Both art and sport are important cultural phenomena that enable us to connect and communicate with others at home and around the world — letting us venture across borders, cultures, languages, and generations to find common ground.
"There is a myth that sport and art are natural enemies, as exemplified by the ongoing debate about the allocation of public funding by governments at all levels in Australia, but this new exhibition Fair Play seeks to bridge the gap between these two cultural forms," Mayor Regan said.
The exhibition curator, Ben Rak said that; "It's an insightful show that demonstrates how art and sport both empower us to express ourselves physically, emotionally, and intellectually."
In addition to the artists' works, the curator has selected works from MAG&M's collection of paintings, ceramics, and sporting paraphernalia, to encourage the viewer to further consider the fundamental roles of sports and art.
RSVP or book for all events here
The Playful Eye: Michael Garbutt Mon 6 Feb, 10am - 1pm. Free event, bookings required.
Digital Drawing: Kellie O'Dempsey Thu 23 Feb, 6 - 9pm. Bookings required
Manly By Ferry
Manly by Ferry presents a fascinating pictorial history of the beloved Manly ferries, as a free exhibition at Manly Art Gallery and Museum (MAG&M).
Back by popular demand, this exhibition celebrates a quintessential Sydney icon and reveals insights into its evolution across the decades.
Drawing from MAG&M's photography, painting, and museum collections, the exhibition explores the inherent duality of these much-loved vessels as they balance carrying care-free day-trippers and busy local commuters, across boisterous swells and peaceful waters.
Featuring photographs by Max Dupain, Frank Hurley, and Frank Bell that typify nostalgic scenes of Manly Wharf and Manly Cove, the iconic Manly ferries make a fascinating subject.
Northern Beaches Mayor Michael Regan said the Manly ferry is not only a mode of transport but part of our local folklore on the Northern Beaches.
"Immortalised in art, music, and literature, the Manly ferry is embedded into the cultural fabric of Sydney and has long evoked all kinds of emotions and imagery so it's no surprise this popular exhibition has returned.
"For over 140 years, artists have captured the Manly ferry journeying across Sydney Harbour in all its ever-changing moods. Through seasons and across generations, the Manly ferry's to-ing and fro-ing has set a familiar rhythm in the life of the city," Mayor Regan said.
Part of the 'Treasures from the Vault' series, this exhibition is designed to reveal some of the rich history and stories of Manly, and of the artists themselves who called this part of Sydney home.
As part of the exhibition, there is also an opportunity for members of the public to come and share their memories of Manly Ferries as stories in a special event hosted by the exhibition curator.
'Treasures from the Vault' features works acquired through MAG&M Society, the Theo Batten Bequest, Northern Beaches Council, and the artists and donors through the Australian Government's Cultural Gifts Program.
Highlights: Photography by Max Dupain, Frank Hurley, and Frank Bell that capture distinct scenes of Manly Wharf and Manly Cove. Historical signage 'Seven miles from Sydney and a thousand miles from care! Tourist brochures and memorabilia plus posters featuring the famous SS South Steyne. Watercolours depicting scenes of Manly Cove and paddle steamers in the late 19th century. Paintings by marine artists Robert Carter and Charles Bryant, plus contemporary works by Nick Hollo, Peter Kingston, Wendy Sharpe reveal changing moods of the Harbour.
Click here to learn more about the exhibition. Click here to experience the Children's Exhibition Trail and view Exhibition Catalogue online.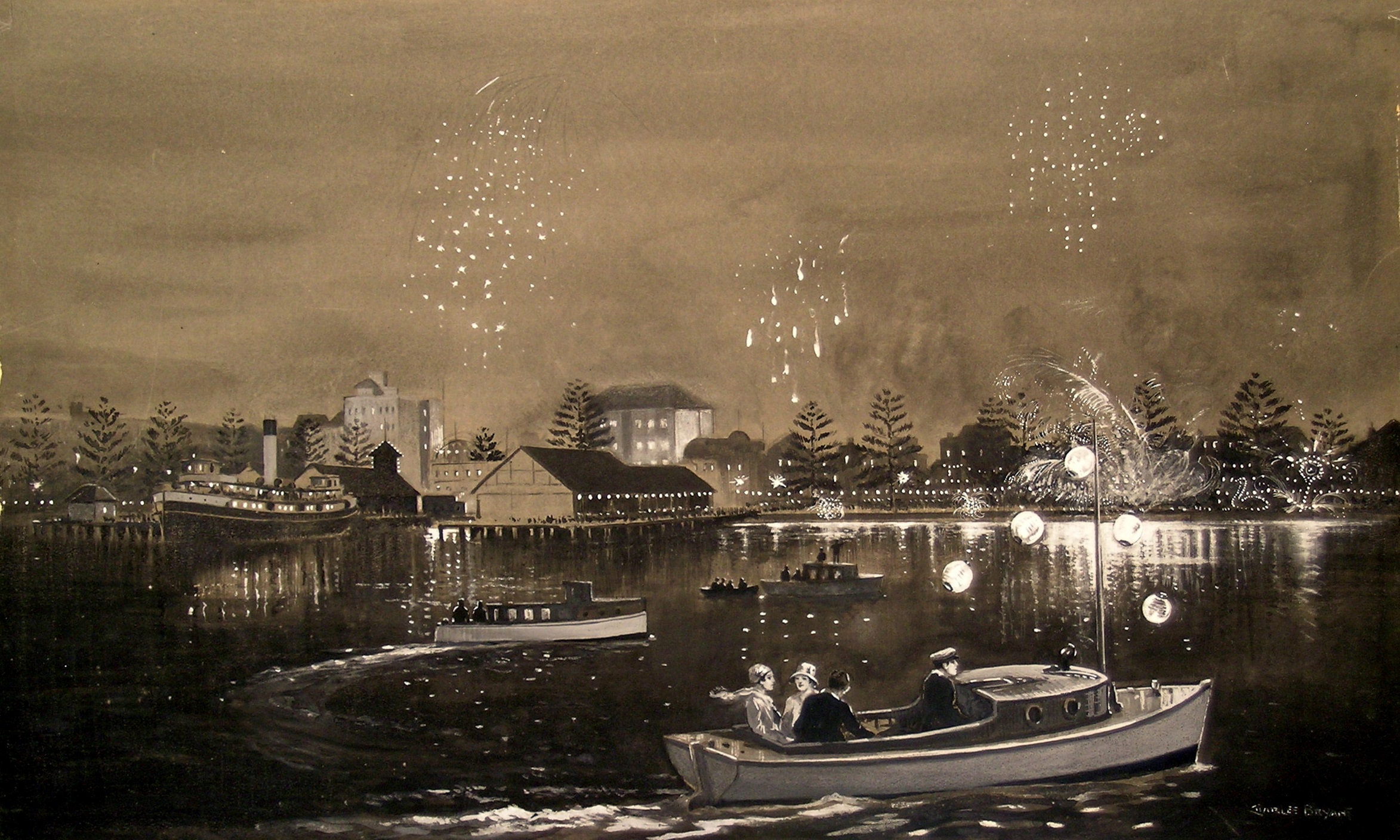 Jubilee Water Pageant - by Charles Bryant, 1927
For more information about these exhibitions visit www.magam.com.au
Mona Vale School Of Visual Arts
Shop 6 / 18-20 Park Street Mona Vale
Website: mvartschool.com.au
Mona Vale School of Visual Arts is a professional art studio in the heart of the village. We provide a place for school age students to explore their creative side in a fun and relaxed environment. Our programs are designed to build technical skills through the use of a variety of mediums. Students are then able to apply these skills to develop their own style and choice of subject matter. There is the opportunity to visit exhibitions as a group to develop a deeper understanding of art, artist and world.
Proprietor: JACKIE BROWN, BACHELOR OF ART EDUCATION COFA
We also offer Term Art Classes, Holiday Workshops, Manga Drawing Classes, and more. Visit our website for details.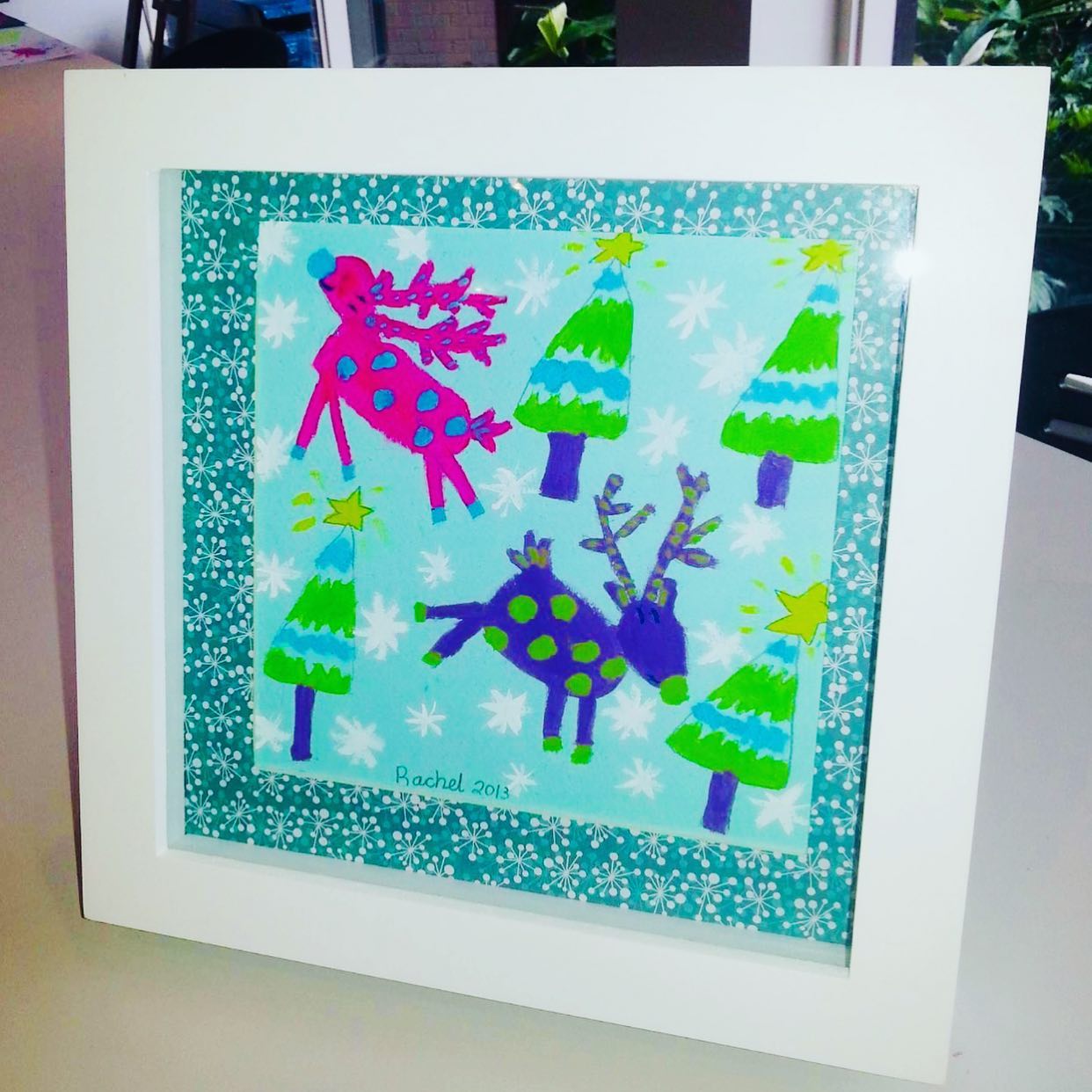 Artist Of The Month Becomes Art News
During the past 13 years we have run an Artist of the Month page to celebrate and showcase local Artists in all mediums; Painting, Sculpture, Music, Literature, Photography, Theatre and more.
There was always more demand then could be fulfilled by showcasing just one Artist and running all others in the Events page or through Snippets in the Community News or Profile of the Week pages, or as stand alone Features.
Although these options will still remain open to local Creatives, an Art News page dedicated to helping Artists reach their local audience, and including everyone, launches this Spring so you can not only catch-up on what's been happening but also see what's coming up locally or further afield, especially when a local Artist is part of that Event.
If you have something coming up, something to say, or something to showcase, we want to hear from you. What you need to include in your 'package' to make it easier for us to help you:
A biography of yourself: include what you have done before
A portrait (photograph) of yourself
What the Event is: and

when

and

where

it will happen
A sample/s of your work
Once you have those four 'needs' ready, email them to pittwateronlinenews@live.com.au with the heading 'Art News'.
Remember it's always a great idea to give people advance notice of your Exhibition or Event, so once you have firm dates, get in contact.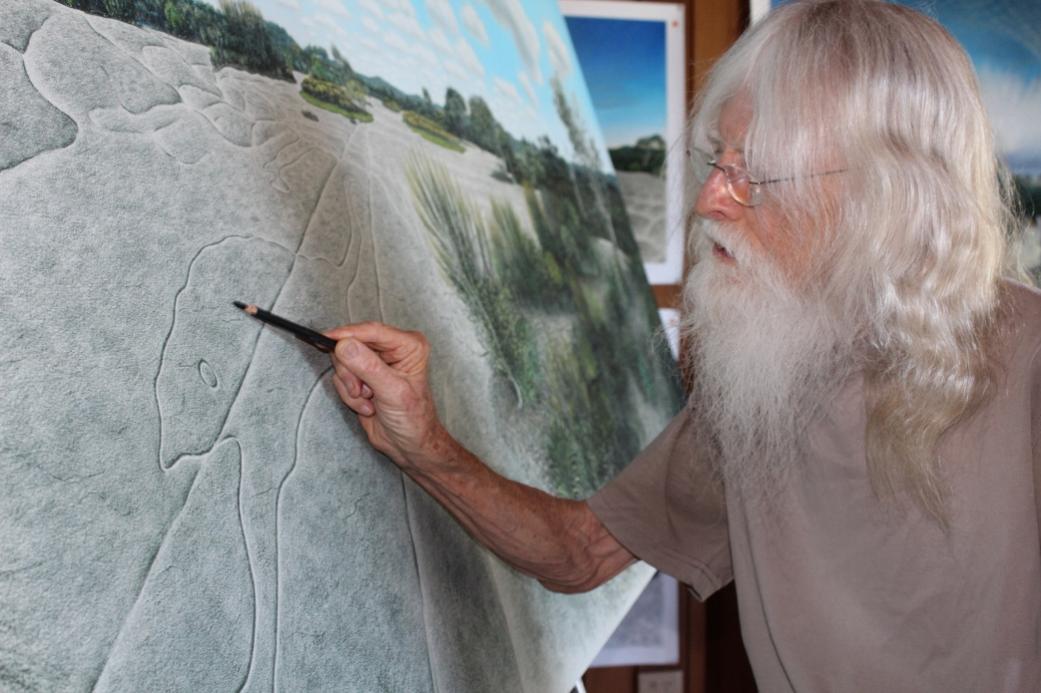 Mick Glasheen at work in 2018. Photo: AJG