Artist Of The Month Becomes Art News
During the past 12 years we have run an Artist of the Month page to celebrate and showcase local Artists in all mediums; Painting, Sculpture, Music, Literature, Photography, Theatre and more.
There was always more demand then could be fulfilled by showcasing just one Artist and running all others in the Events page or through Snippets in the Community News or Profile of the Week pages, or as stand alone Features.
Although these options will still remain open to local Creatives, an Art News page dedicated to helping Artists reach their local audience, and including everyone, launches this Spring so you can not only catch-up on what's been happening but also see what's coming up locally or further afield, especially when a local Artist is part of that Event.
If you have something coming up, something to say, or something to showcase, we want to hear from you. What you need to include in your 'package' to make it easier for us to help you:
A biography of yourself: include what you have done before
A portrait (photograph) of yourself
What the Event is: and

when

and

where

it will happen
A sample/s of your work
Once you have those four 'needs' ready, email them to pittwateronlinenews@live.com.au with the heading 'Art News'.
Remember it's always a great idea to give people advance notice of your Exhibition or Event, so once you have firm dates, get in contact.
Congratulations Catbus! Winner At The Inaugural Canberra Kinetic Sculpture Race!!
Local Artists Bea and Adam Pierce and family took part in the first annual Canberra Kinetic Sculpture Race on the shores of Lake Burley Griffin on Saturday October 22nd.
This was a one day event of human-powered, amphibious, art sculptures parading from Haig Park to Lake Burley Griffin. These staggering creations had to be seen to be believed!
The sculptures were judged in Art, Engineering, Speed and Pageantry competing for the title of Grand Champion. In Haig park they were judged in art and pageantry. In Glebe Park they competed in speed. At the lake, they traversed the sand to enter the water... did they sink or float?! ... A bit of both!
The Catbus team state;
Our fantastic team braved the rain to dance, laugh and sing all day, driving Catbus through the city, competing in speed, sand and water challenges (although Catbus refuses to go in the water!).
It was soooooooo much fun! Catbus was very popular with the kids and we very quickly had a fanclub. It became hard work pushing him around as I think he weighed about 300kgs by the end of the day, due to the amount of water in his fur.
And all of our hard work for merch paid off. Catbus took out 3 - yes 3!! - awards. Best Item of Comfort, best Bribes and best in show for Art.
We were interviewed for the ABC news and for radio. Whoop whoop!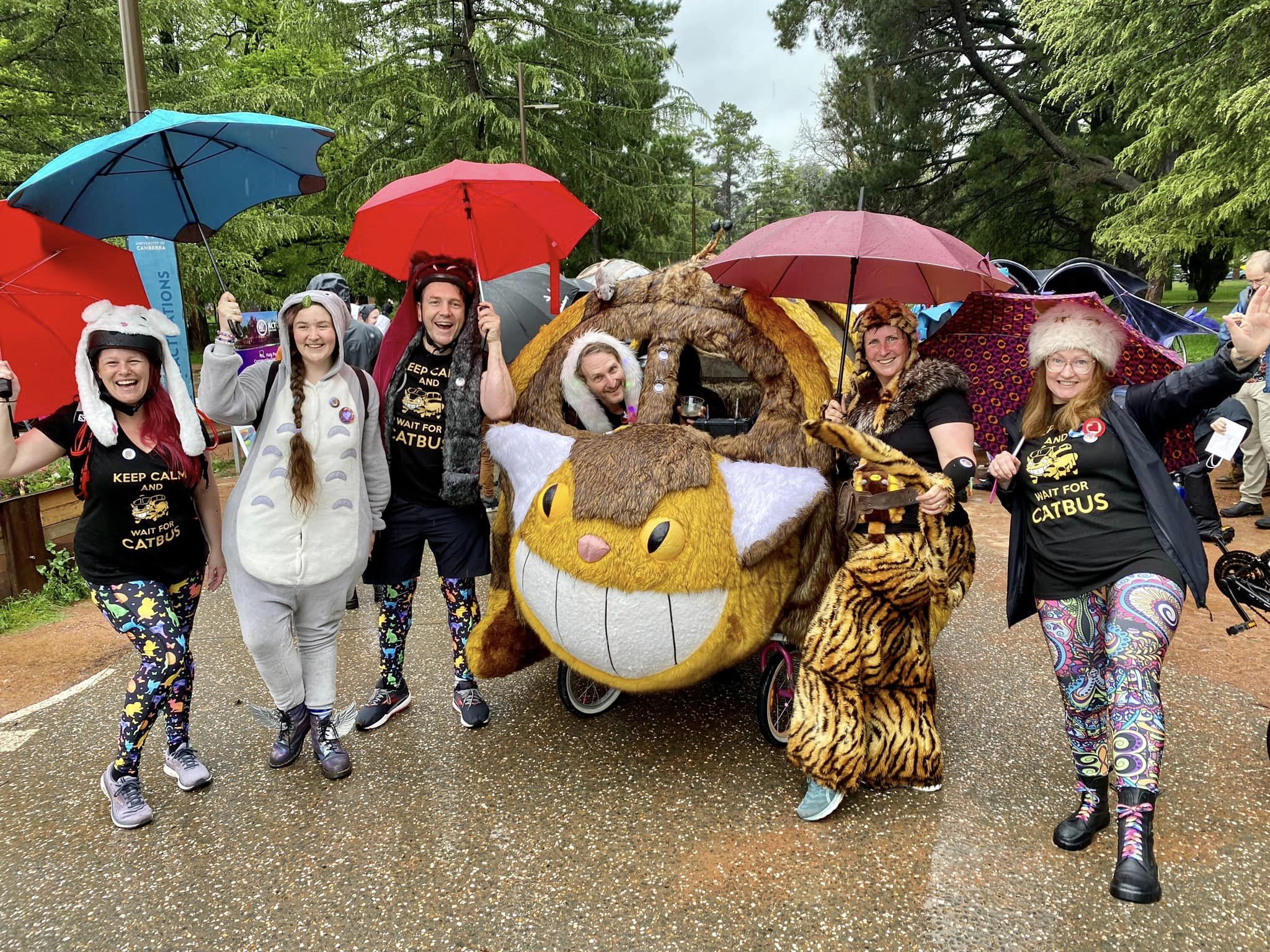 Catbus Team with Catbus. Photo: Catbus
The complete list of awards:
Item of Psychological Comfort -Cat Bus (Bea Pierce and Adam Pierce)
Diprotodon - Tea-yoncé (Teddy Trident)
They Came From Out of Town - Art in Motion (Gavin Upton)
Magnificent Mediocre - Tea-oncyé
Golden Flipper - Chief Marshal Charlie's Flotilla (Phillip Scharf)
Best BBQ - The Truly Magnificent Broom (Chunuma Morton)
Racers' Favourite- a three-way tie between The Truly Magnificent Broom, !!!!SLUGTERRA!!!!, and Art In Motion
Spectators Favourite- !!!!SLUGTERRA!!!! (Nic Welbourn)
Best Volunteer - Julia the pirate (Julia Delorenzo)
Spirit of the Glorious Founder- Glory Hogs (Shaye Harty and Fin Ominal)
First in Pageantry - The Magnificent Broom
First in Speed - Art in Motion
First in Engineering - Glory Hogs
Grand Champion - Dragon Shadow!
Kinetic sculpture racing is a worldwide phenomenon. It's known as the Triathalon of the Art World. In the words of the founder, it's adults having fun, so kids want to grow up. A kinetic sculpture is a human-powered art-car loaded up with kinetic thrills - a beating heart, a fire-breathing dragon, a spinning flower or an unfurling sail. Kinetic sculpture racing is an all-terrain quest for glory which stops at nothing to reach the finish line, with an overaching mandate to have FUN. If you like to laugh, then kinetic sculpture racing is the art form you never knew you excelled at.
The history of kinetic sculpture racing dates back 50 years, to Hobart Brown, artist and visionary, who modified his child's tricycle and challenged his neighbour to a race. From that beginning, kinetic sculpture racing has flourished and there are now multi-day races across the world. In 2022, this tradition arrived in Canberra.
This event was supported by the ACT Government's City Renewal Authority through the City Grants Program.
Whale Beach Artist To Exhibit Works At Curl Curl
Denise Barry trained at the National Art school, has worked in Art Therapy, teaching, and is a practising artist. Her recent paintings explore new ways to express belonging to place.
From November 16th to November 27th 2022 her works will form part of the My Microcosmic Wonder World of Rocks at Curl Curl Creative Space.
This exhibition draws inspiration from the natural rock formations on the Northern Beaches and the environmental surroundings of Denise Barry's home - a 1925 fisherman's cottage at Whale Beach. Around the cottage are unique and ancient wave-patterned rocks combining Hawkesbury and Narrabeen sandstone.
"I see these rocks as my guardians and protectors. Equally, I guard, protect and nurture the array of plant and animal life the rocks host. During COVID and lockdown deplete of art materials I discovered a roll of brown paper. After drawing with pen and pencil I was open to create something new, so I started crushing then unfolding then refolding paper. Different papers different behaviours. This was both curious and exciting. I found glue the key to strength and new dimensions. Collage had a whole new meaning. Often the paper fold magically became the new line, the relief revealing and concealing exposing light and shadows. Here was a whole new exciting world of paper magic to explore and collage with. " - Denise Barry
Local artist John Illingsworth's film - Barrenjoey will feature in this exhibition showcasing media inspired by rock formations, coastal erosion and the surrounds of Denise Barry's cottage home.
Recently John spoke with Denise about her work on the Powerful Owl. His film runs below.
MY MICROCOSMIC WONDERWORLD OF ROCKS exhibition
Creative Space Gallery, 105 Abbot Rd, North Curl Curl.
Open Wednesday 16th November, 2022 daily 10am – 4pm until Sunday 27th November, 2022.
Official opening Friday 18th November 6 - 9pm by Dr. Peter Mitchell OAM (Professor of Geology)
The Studio At Careel Bay To 'Feel' Different In November
The Studio by Laing+Simmons Young Property will have a different 'feel' next month when a new exhibition with a distinct textural focus opens to the community.
The exhibition, Textures by Jess, is the work of Sydney-based artist Jessica Reader and will be launched on 3 November at The Studio, the hybrid creative space at Careel Bay Marina.
Jessica's passion for creating textured art means each piece is hand-made using a unique blend of materials from both the construction and art industry to create highly textural pieces.
A self-confessed texture addict with a love for neutral colours and minimalistic interior design, she began creating textured art in September 2021 during lockdown.
Once restrictions eased, Jessica returned to her marketing position and started selling art through Facebook Marketplace and her Instagram page, Textures by Jess, which has grown rapidly to over 129,000 followers.
Due to the popularity of her work, Jessica has now switched her corporate career to pursue her passion for textured art.
Inspired by nature, her upcoming exhibition at The Studio will showcase various pieces created to add extra textural dimension to interior spaces, in tones and patterns which add a sense of relaxation and tranquillity to peoples' homes.
The Studio by Laing+Simmons is a not-for-profit community initiative which has supported a range of local causes including One Eighty, Living Ocean, ORRCA, Dreams2Live4, Sea Shepherd Australia, the Seabin Project, and the Be Centre.
A percentage of sales from the Textures by Jess collection will be donated to OneEighty.
Laing+Simmons Young Property won the John Greig OAM Community Service Award at the 2022 REINSW Awards for Excellence for The Studio, through which Amy and Matthew Young support local artists and important causes with art exhibitions each month.
"We are humbled by the way the community has embraced The Studio as a place for everyone, and it's a privilege to play a meaningful role in connecting local artists, local causes and local people. We look forward to experiencing Jessica's new exhibition with our community and we hope to welcome plenty of local faces to The Studio," says Ms Young.
Textures by Jess will be launched on Thursday November 3rd and is open 8.30am to 5pm Monday to Saturday. Contact Amy Young from Laing+Simmons Young Property on 0422 225 227 for more information.
The Studio by Laing+Simmons Young Property is located in Careel Bay Marina at 94 George Street, Avalon.
Pittwater Artists Trail November 5-6 2022 Open Studios Weekend
The Pittwater Artist Trail is an alliance of artists who collectively open their studios to the public. The 2022 trail marks our 12th season.
November 2022 Trail and Map: https://www.pittwaterartiststrail.com/map-links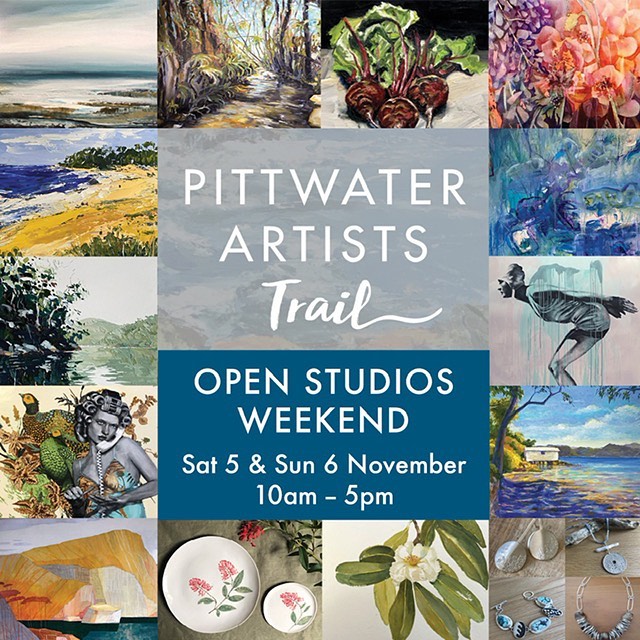 ART Gallery On Palm Beach Hosts Karen Hick + Ingrid Kwong This November
At: 1095 Barrenjoey Road, Palm Beach, NSW.
Open 10am to 3pm
Artist run gallery of art, ceramics, sculpture. 20 professional and prize winning artists creating work for the Barrenjoey peninsula, tourists and locals. Affordable original art.
Website: www.artgalleryonpalmbeach.com/
Phone: 0488 400 053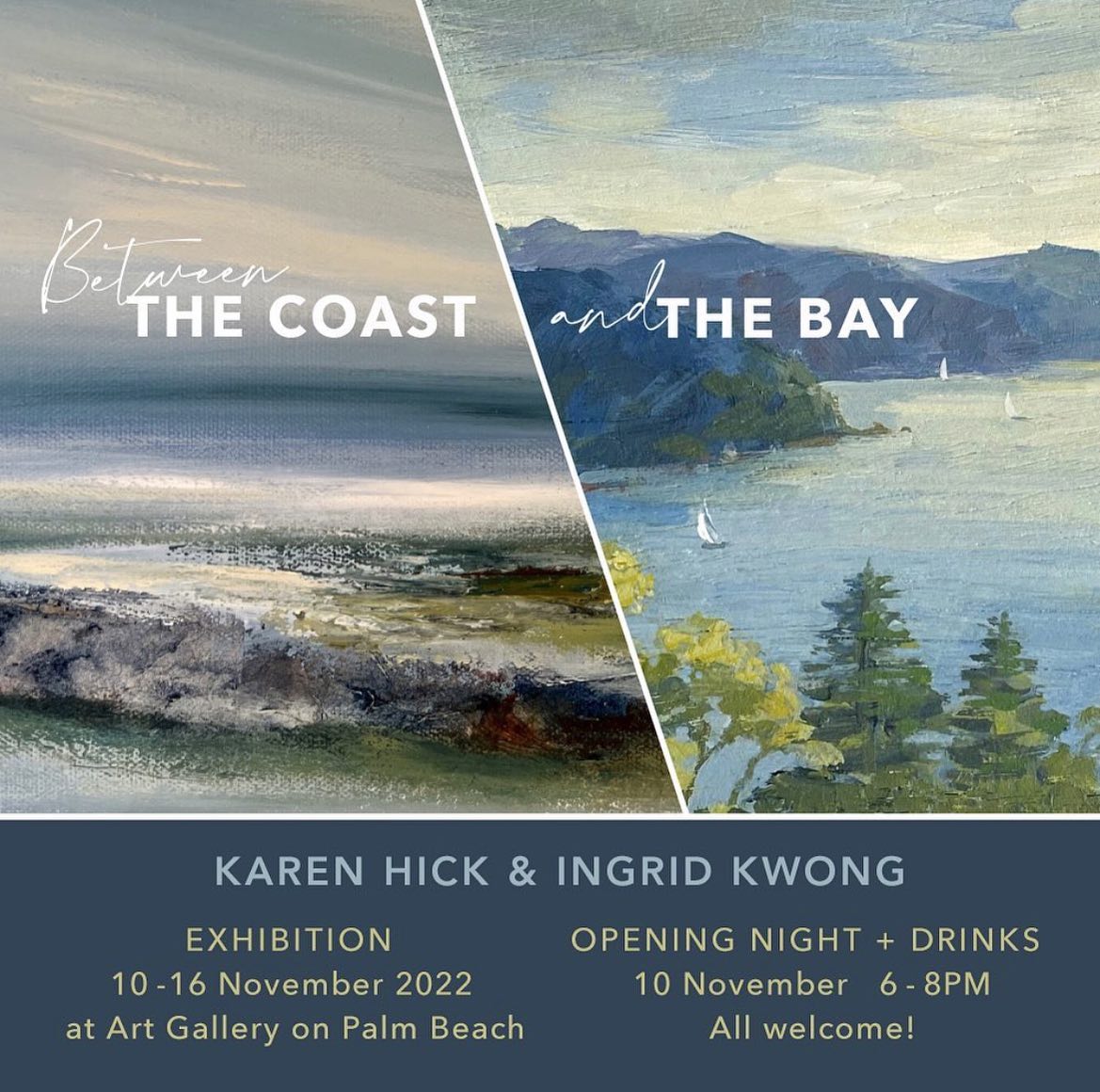 Resonance At MAG&M
Friday, October 21st 2022 - to Sunday, December 4th 2022
This exhibition features selected works by the 2022 Advanced Diploma of Ceramics graduates from Northern Beaches TAFE Ceramics. The agility of clay as a medium is reflected in the sculptural and functional objects in the exhibition.
Nicky Cooney, Caressa Gonsalves, Dorine Louwerens, Angela Maryska, Cathy McMichael, Lesley Murray, Anna Weaving, and Lisa Wiley Strong draw on the memories, losses, and inspirations that have contributed to their life stories and creative journeys.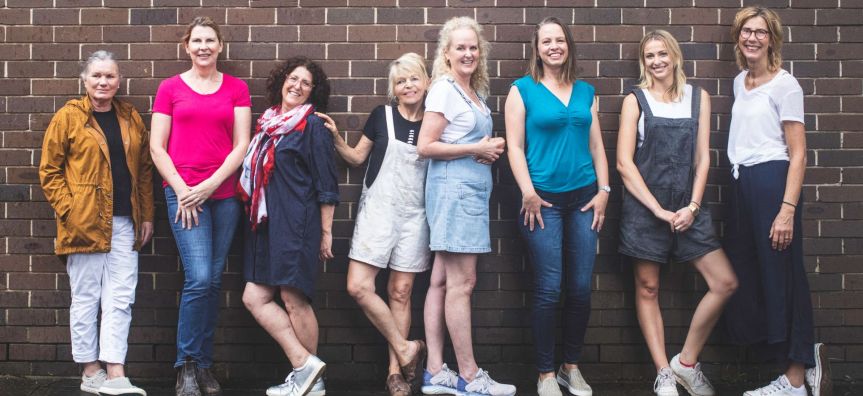 The 2022 Advanced Diploma graduates from Northern Beaches TAFE Ceramics. Photo: Mark Rose

MAG&M has long-established links with Northern Beaches TAFE Ceramics, providing a platform for new and emerging artists working with clay.
The ceramics facility at Northern Beaches TAFE has provided an environment for ceramic education for over 40 years. The artists acknowledge their teachers Janine Brody and Chris James, and the staff at TAFE for generously sharing their abundant knowledge and expertise and for bringing out the best in them over their period of study, as well as Greg Piper for professionally photographing their works.
Meet the Artists: Resonance, Sun 6 Nov, 3pm - 5pm; Free event, RSVP via MAG&M Eventbrite.

Manly Art Gallery & Museum
West Esplanade Reserve, Manly
Open 10am to 5pm
Nicola Woodcock's 'Shadow Story' At Newport
2nd – 12th November
Michael Reid at Newport
2/358 Barrenjoey Road
Newport
Wednesday to Friday: 10am – 5pm
Saturday and Sunday: 12pm - 4pm
Originally from the UK, Nicola is now a Terrey Hills based artist. She has been a finalist in the Northern Beaches Art Prize, the York Botanic Art Prize and most recently a repeat finalist in the National Emerging Art Prize. A self-taught artist, Nicola works from her studio in Terrey Hills on the edge of the Ku Ring Gai National Park.
"Grandiflorum means large showy blooms and I had this in mind as I selected the flowers for this collection. Always working from observation, I set up the arrangements in my studio finding best placements to reveal dramatic shadows. I am drawn to the shadow as much as the object and these large blooms cast exquisite shadows. I find the shadow isn't a mirror image of the object in front of me but often tells a different story depending on the angle of light."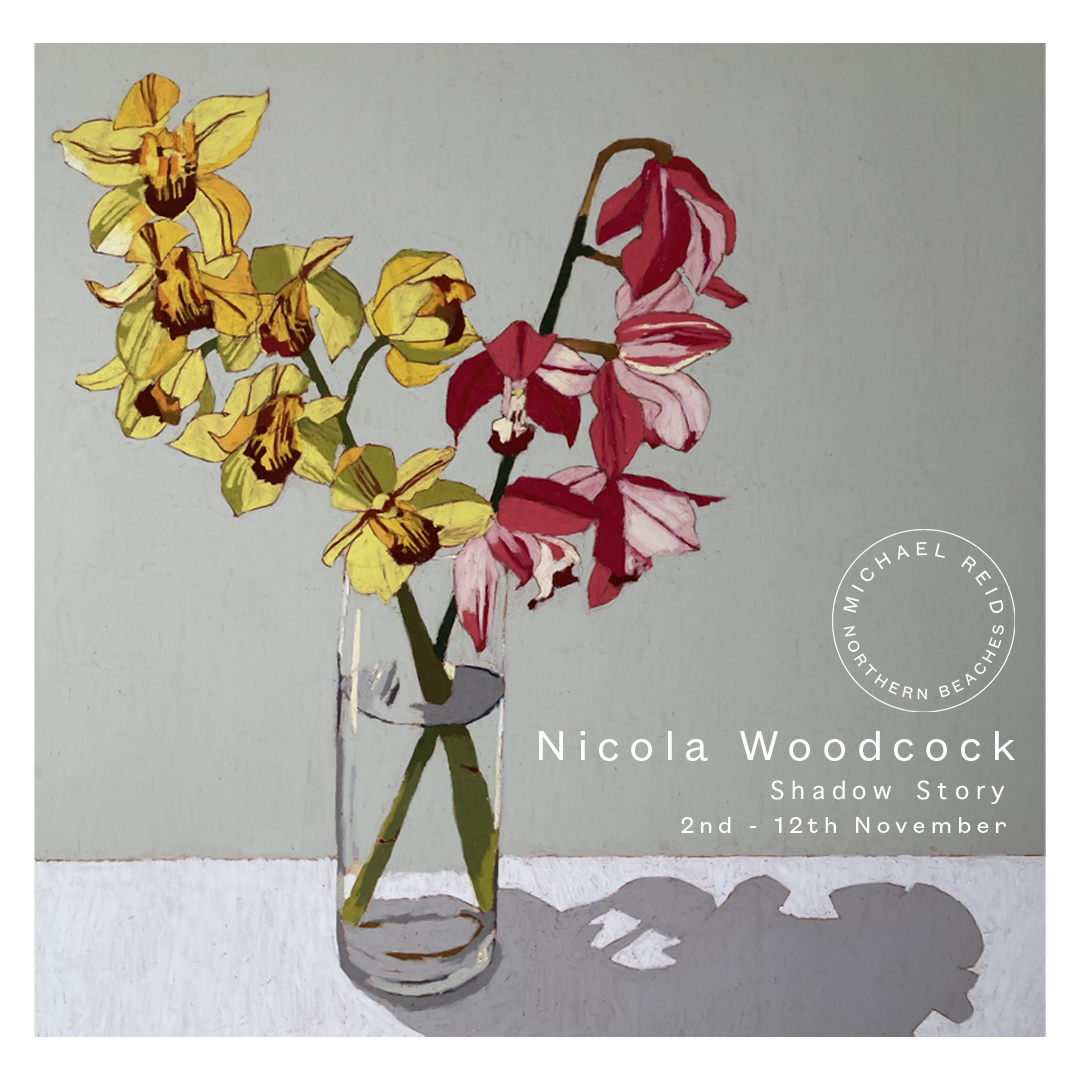 Birds Of A Feather Exhibition At Mona Vale
Monday, 14 November 2022 to Friday, 25 November 2022
An exhibition celebrating the diversity and beauty of birds with an eclectic collection of paintings and illustrations in watercolour, mixed media and acrylic.
This is a family affair with Jan Sindel-Hand and her daughters Susie Baxter Smith and Kathie Eastway celebrating their love of painting and a chance to exhibit together.
Jan started her career as a commercial artist and illustrator in the hey days of advertising in the 60s. She is a Fellow of the Australian Society of Marine Artists. Jan's daughters followed in her footsteps, both having careers in graphic design, illustration and fine art. All three women show a family connection in their styles but each have an individual way of mark making and use of colour.
Monday 14 November - Friday 18 November 10am to 4pm
Monday 21 November - Friday 25 November 10am to 4pm
Mona Vale Creative Space - Gallery
1 Park Street, Mona Vale
Open 10am to 4pm
A Touch Of The Sea Exhibition: Mona Vale Creative Space
A touch of the sea presents a collection of mixed media art works by Northern Beaches artists Jo Bell, Katie Thomas, and Chris Birrell.
This exhibition is inspired by the love and appreciation of the ocean, nature, and marine life that surrounds us.
Jo Bell is a marine life artist based on Sydney's Northern Beaches creating custom artworks and prints for your home, business, and gallery. Inspired by the ocean and its marine life, Jo hopes to raise awareness, educate, and inspire others to protect the ocean. Jo's art is fine and detailed using pen and ink to bring the marine life to "life" on paper. Katie Thomas is living on the Northern Beaches and has exhibited in a range of both collective and solo exhibitions at Curl Curl Creative space, DiversARTy, and the Other Art Fair. With her love of nature and colour, Katie brings our beautiful beaches and still lifes to life using acrylic on canvas. Chris Birrell is a mixed medium artist reflecting the colours in nature and creation in her artworks. Chris uses the sea and nature's bounty as her inspiration to produce a mix of watercolours, abstract acrylics, and mono prints.
"The Ocean stirs the heart, inspires the imagination and brings eternal joy to the soul." - Robert Wylan
Opening Hours
Monday 28 November to Friday 2 December, 10am - 4pm each day.
Mona Vale Creative Space - Gallery
1 Park Street, Mona Vale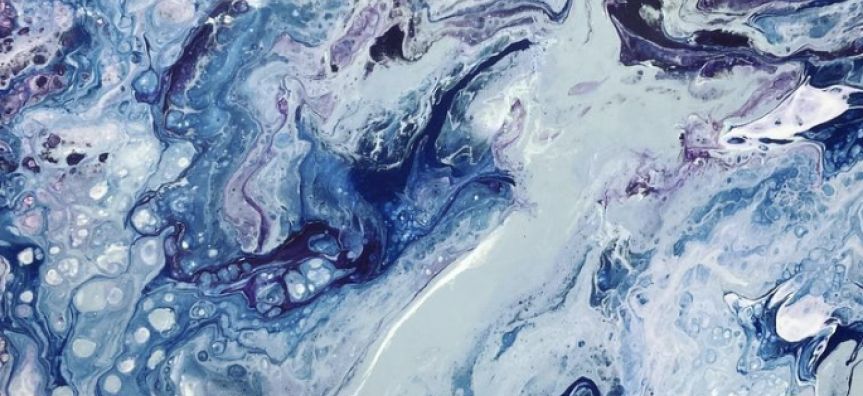 Sydney Art Space Spring 2022 Program Of Classes
Sydney Art Space is a supportive, nurturing and fun place for adults and children to make different types of art via creative workshops, courses and events.
Sydney Art Space is the inspiration of multi-form artist and educator Christine Simpson who has been providing quality art courses, quality art tutors and diverse and interesting open forums and workshops for the community for the past 8 years. Our art school is located at Onespace, 63 Bassett Street Mona Vale, a sanctuary for adults, teens and children seeking creative respite from a very busy world.
We offer adult art coursework on weekdays, evenings and Saturday afternoons, children's art classes after school, and private HSC tuition Saturday mornings. There are adults, teens and children's holiday art programs along with a variety of creative workshops covering different art practices throughout the year.
We hold an annual student exhibition showcasing work from all our art courses and workshops, in a dedicated exhibition space every January in beautiful Avalon, on the Northern Beaches of Sydney. All the creative efforts of our students are celebrated and the goodwill of belonging to a vibrant and creative community is shared and enjoyed by all.
Creating an art's hub that gives people of all ages and stages, the ability to develop and enhance their creativity and confidence by learning real skills to begin and/or grow their arts practice in a fun, safe, nurturing and non-competitive learning environment is what Sydney Art Space is all about!
Whether you want to:
* engage your child in a quality creative program
* get help with the HSC Body of Work
* begin and explore your journey into creativity
* further your arts practice
* do a Sunday or Weekend Creative Workshop
* book a Sunday morning art party
* or have a social dabble with creativity after work,
Sydney Art Space is the place for you!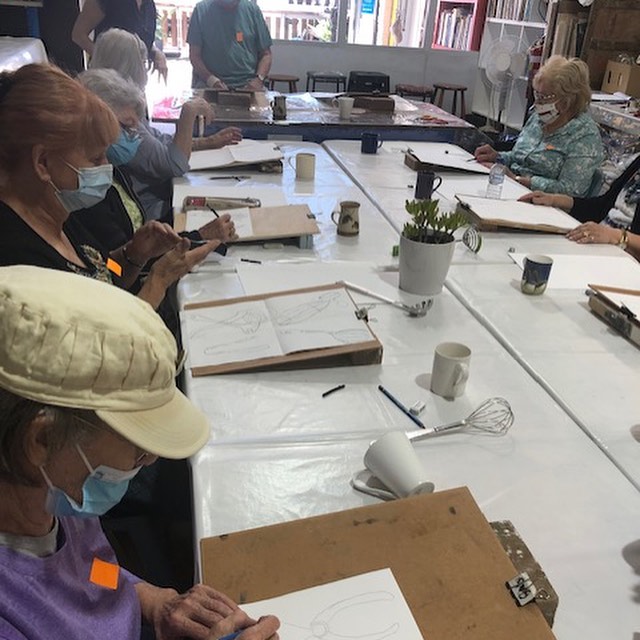 MANLY ART GALLERY & MUSEUM