September 17 - 23, 2017: Issue 330
Anti-Coal Mining Documentary Completed As Memorial To Local Filmmaker Shown In Avalon Beach School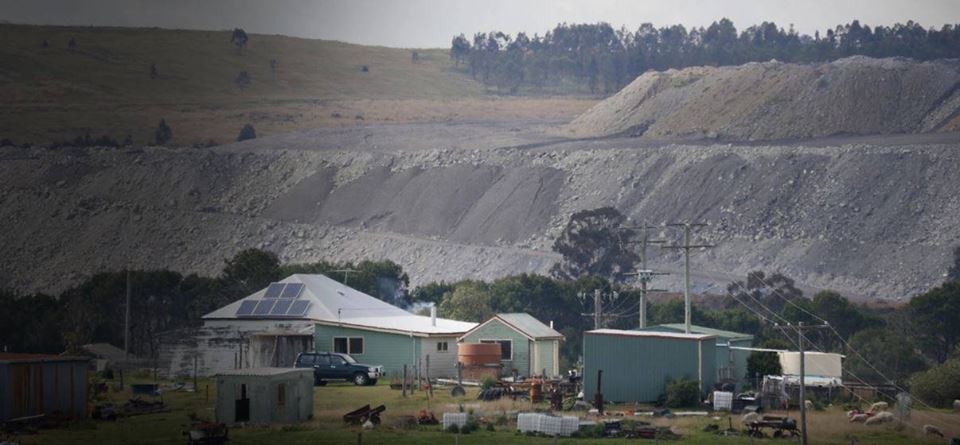 Anti-Coal Mining Documentary Completed as Memorial to Local Filmmaker Shown in Avalon
September 16, 2017: Media Release - Northern Beaches Greens
A documentary exposing the environmental dangers of coal mining completed by a veteran filmmaker's family after his tragic death received rousing applause when it screened in Avalon on Friday night.
The film, Coal – Is it Worth It? was filmed by Bayview resident John Davis with his wife Felicity before he died in a helicopter crash in 2015, while trying to expose damage caused by the Shenhua coal mine in the Liverpool Plains of NSW.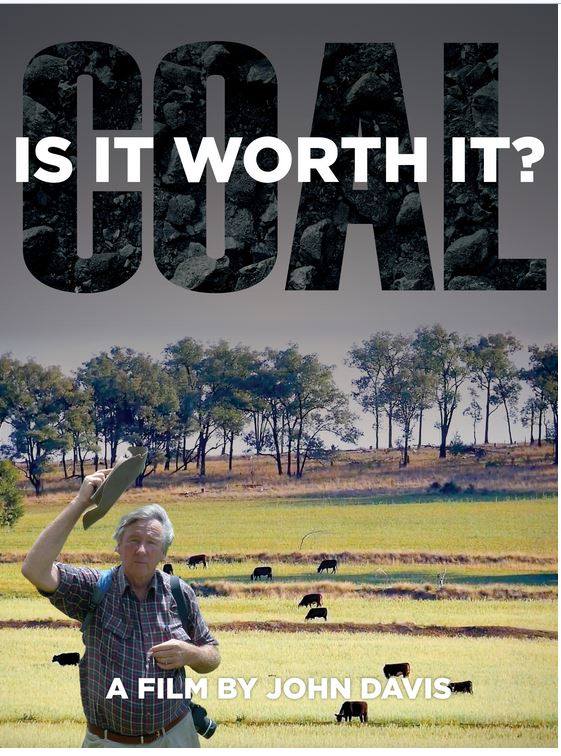 An audience of about 200 filled the Avalon Public School hall, with some members sitting on the floor, burst into applause at the film's end.
Ms Davis, introducing the documentary, said her husband had been a filmmaker for 40 years - originally at the ABC and later in their own business making science documentaries for schools.
Mr Davis had developed a love of the bush, growing up next to it in Chatswood, which stayed with him his whole life and led him to outdoor pursuits like rock-climbing and his desire to protect the land.
After Mr Davis retired in 2011, he decided he wanted to educate the public about the dangers of coal mining for the environment, so he started making the film for his grandchildren, Ms Davis said.
Friday's screening, the 10th so far, was an opportunity to put the message in front the public.
"When he died in the helicopter crash, the film was nearly finished," she said.
"So my daughter (Sophie Davis) and I decided to finish it with a film editor (Dominque Fusy) in his memory.
"It's so especially wonderful to have it at Avalon School because both of my grandchildren have been here and I love Avalon.
The film documents how coal and coal mining affects the land, water and air we breathe, as well as showing the destruction caused by its expansion close to farmland and forests.
It includes interviews with experts in the field of climate change and activists trying to stop the environmental destruction caused by coal.
The film was shot over 2 years in NSW and QLD. It shows how a lot of brave people are fighting to save their land and favourite places from the coal miners. Coal – Is it Worth It? also has very good information about how we can stop climate change getting worse and how urgent it is to act right NOW
The screening was arranged by members of the Green Team, a group of young environmental activists based in Avalon.
The Green Team co-organiser Anya Davis-Raiss urged everyone to get involved in the protests against the Adani coal mines proposed for Queensland, and to write to local MPs Jason Falinski and Rob Stokes about it.
"We have got to fight for our future," Ms Davis-Raiss told the audience.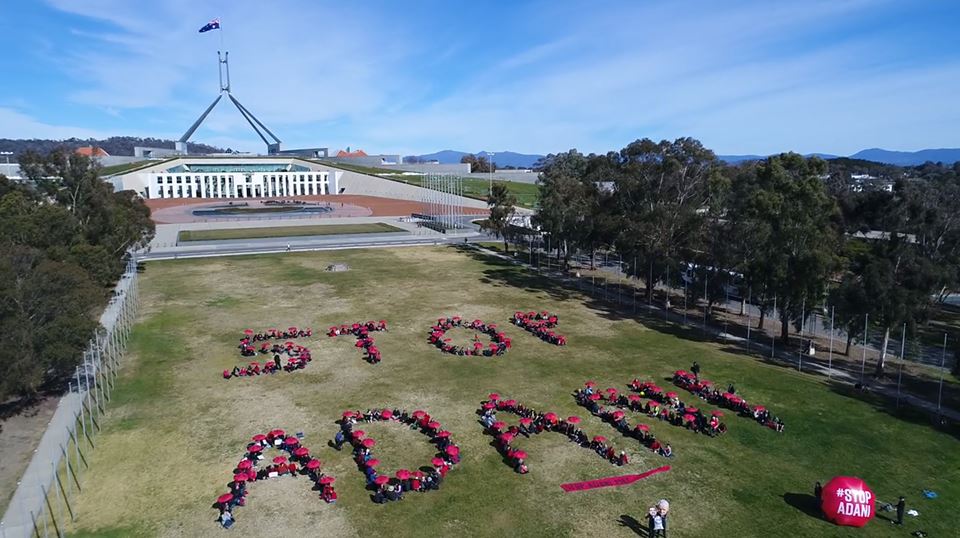 Stop Adani Protest - August 2017 at Parliament House, Canberra - photo courtesy Save The Reef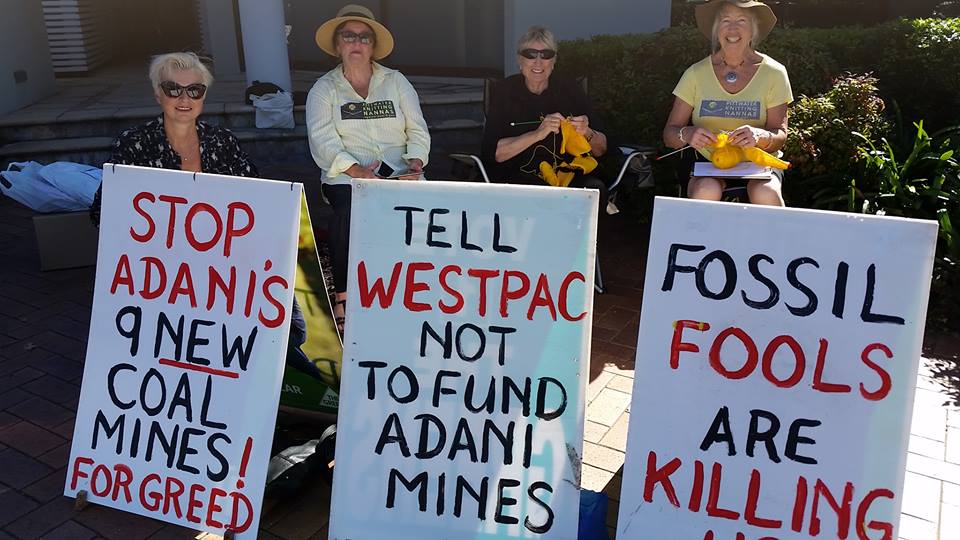 Knitting Nannas of Pittwater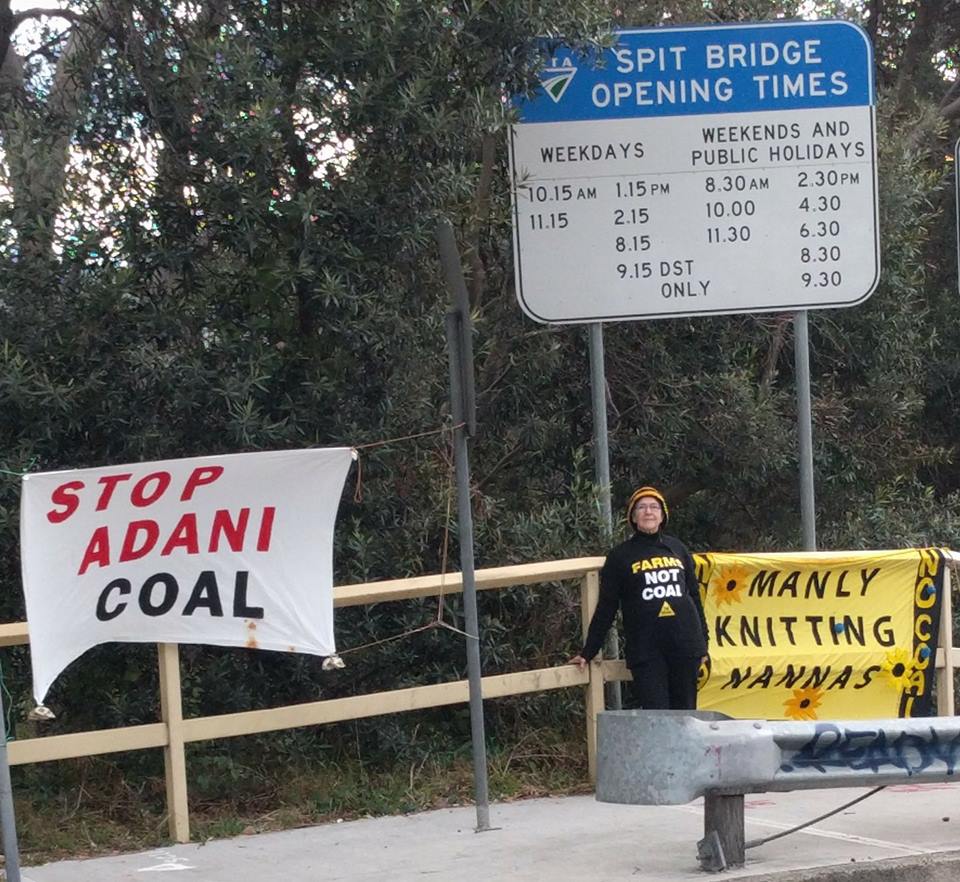 Knitting Nanna of Manly - there's more than 1!

Coal - is it worth it? - Trailer 2017
Published on 18 Apr 2017 by Felicity Davis
This is the trailer for John and Felicity Davis feature documentary film "Coal - is it worth it?
Made over a two and half year period, the documentary shows the devastation caused by coal mining in Queensland and New South Wales, its impact on the environment, the people and their health.
How can the government justify its position by allowing more coal mining by Adani's 9 Carmichael mines in the Galilee Basin in the face of the increasing threat of global warming of the planet?