December 13, 2020 - January 16, 2021: Issue 478
An Aquatic Mix: Surf Safety Messages In All Languages, Marine Rescue NSW Boating Safety Messages, Lisa Blair Joins RPAYC's Women's Twilight Fleet, Sydney To Hobart 2020, Surfing Open + NSW To Host 4 WSL Events In 2021, Couta Boats Pittwater Regatta 2021, ASC Australia Day Regatta On Pittwater 2021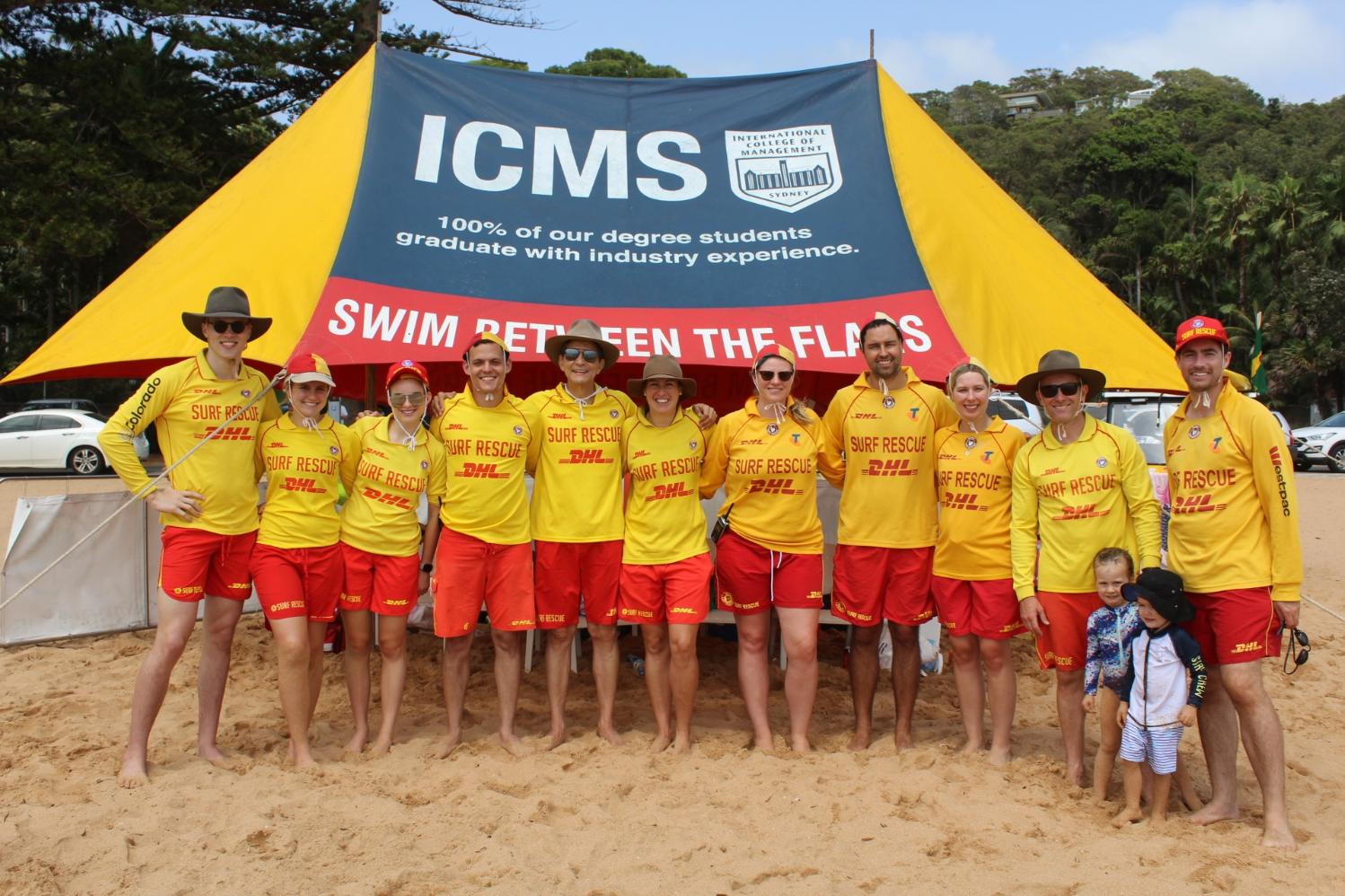 Palm Beach SLSC Patrol, January 2020 - photo by A J Guesdon.
Water Safety Video To Help Prevent International Student Drownings
Surf Life Saving NSW has partnered with NSW Police, Royal Life Saving NSW and Northern Beaches Council to create a new water safety video to help save international students from drowning on the NSW coastline this summer.
Funded by Study NSW, the new water safety video features six students who share their experience of the water to help raise awareness and save lives.
Among them is international student Manisha Gautam from Nepal, whose boyfriend tragically drowned a year ago in Bents Basin in Sydney's west.
"He was trying to save his friends. He didn't have any idea about safety procedures and measures. With so many peoples' help they couldn't save him," said Manisha Gautam.
"It's such a loss for the whole family and friends. It gives me a different idea about the importance of educating ourselves in water safety," she said.
The new video, which is subtitled in eight different languages, encourages international students to enrol in swimming lessons and familiarise themselves with water safety when swimming in the ocean, rock pools, rivers and pools or when rock fishing.
Some of the recommended safety tips include:
Swimming at patrolled beach locations
Swimming between the red and yellow flags at the beach
Wearing a life jacket when fishing and boating
Avoiding alcohol around water and not drinking if you plan to swim
In an emergency, dial Triple Zero - Police
Use the Beachsafe website or download the App for information about beach patrol locations
International students who come from landlocked countries and have limited experience with Australian water conditions are at the greatest risk of drowning.
"I think it is important for international students to adapt to the water culture in Australia because it is very different from where we are from. And this means there are also different dangers and types of risks," said international student Manuella Sella, from Brazil.
"People are not expecting the currents to be so strong… but it is really dangerous," she said.
Steven Pearce, CEO of Surf Life Saving NSW said he wanted international students to enjoy the beautiful NSW beaches but to understand the dangers of swimming at unpatrolled locations or rock fishing without a lifejacket and other safety equipment.
"It's important to remember that beach safety starts long before you set foot on the sand – it starts at home. By using the Beachsafe App you can look for the safest beach, understand the dangers and make sure that the beach you go to is patrolled by lifesavers," Steven Pearce said.
"Remember just because the water looks calm does not mean that it is safe. Make sure you and your friends are safe by swimming between the red and yellow flags where the lifesavers can see you.
"Surf lifesavers are there to help you and love to chat with beachgoers. When you get to the beach go and say hello to the lifesavers – they are looking forward to meeting you," he said.
The Surf Life Saving NSW Community Education Team runs education workshops on beach and water safety for international students and people from culturally and linguistically diverse communities. More information is available on the SLSNSW website.
The new water safety video for international students can be viewed in multiple languages on the Study NSW website.
BEACH SAFETY TIPS
Always swim between the red and yellow patrol flags, for your nearest patrolled beach check the BeachSafe app or website
Read the safety signs for information about the beach and ask a lifesaver or lifeguard for safety information
Always swim with someone else so you can look out for each other, and always supervise children around the water
Never swim under the influence of alcohol or drugs
If you need help in the water, stay calm and attract attention by raising one arm
In an emergency, dial Triple Zero Police
For information about patrol times, weather, and beach locations visit the Beachsafe Website or download the App.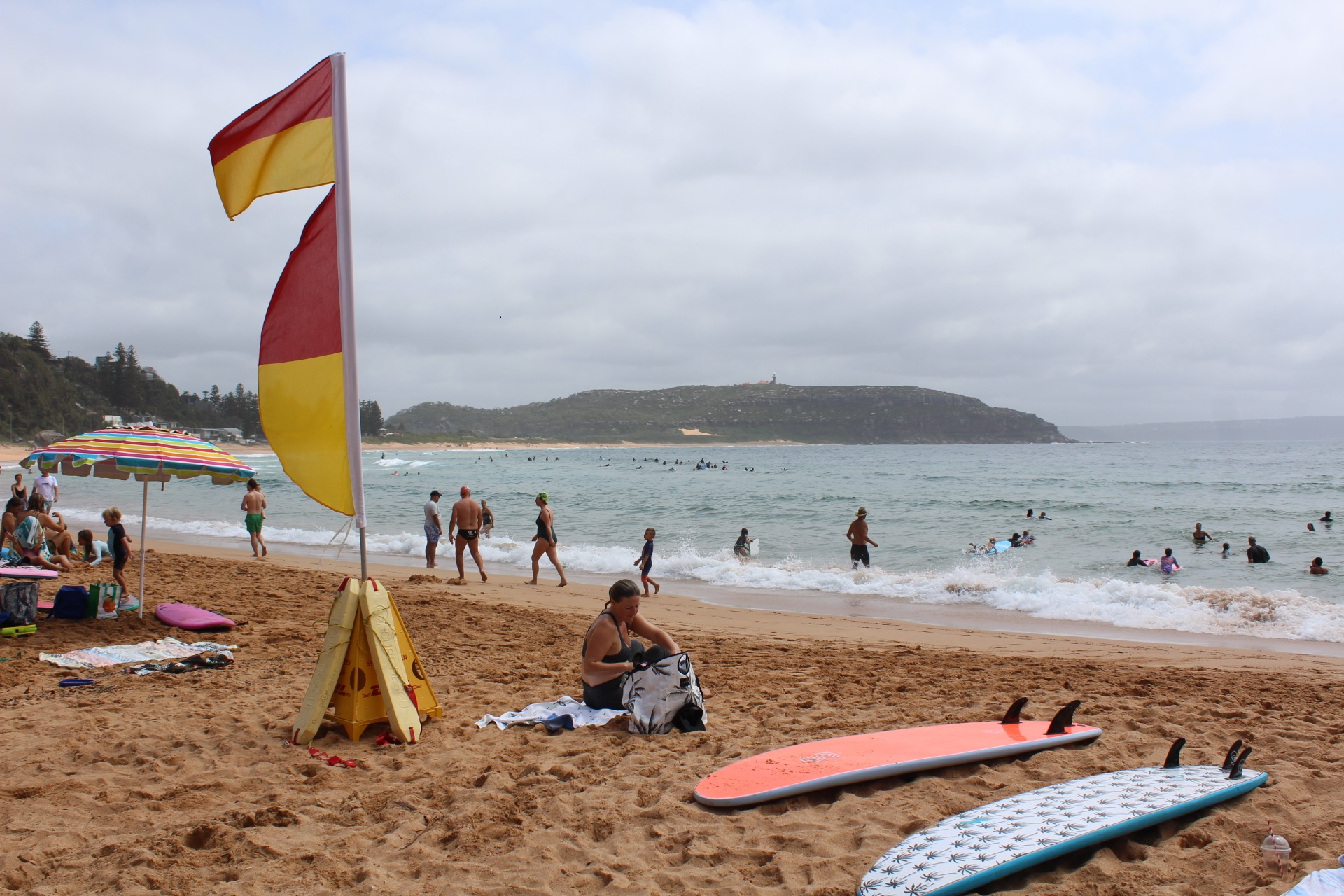 Marine Rescue NSW: Boating Safety 2020-2021 Season
The increasing traffic on all our waterways makes it more important than ever for safety on the water to be the highest priority for all boaters.
Log On & Off with Marine Rescue. It's quick, simple and free.
Log On whenever you're heading out on the water and Log Off when you return. We'll stand watch. If you don't Log Off as planned, our volunteers will start searching for you. To Log On, call your Marine Rescue NSW base on VHF Channel 16 or use the free MarineRescue App. You can download the App at the App Store for Apple devices or Google Play for Androids. Click on images below to download:
You can always Log On, whether you're out for a morning's fishing, a day trip around your local area or cruising along the coastline. And it doesn't matter if you're on a tinnie, a cruiser, a yacht, a kayak, a canoe or a jet ski. When you Log On via, our radio operator will ask you for some basic information about your vessel, your destination and contacts. You'll enter the same details on your smartphone or other device if you're using the MarineRescue app. If you don't Log Off, this information will help us find you, whether you've simply forgotten to Log Off when you returned to shore or you're caught in an emergency and need help fast.
Tell us:
Your boat registration number
Where you're leaving from
Where you're heading
What time you plan to return
The number of people on board
Your mobile phone number
If the fish are biting and you decide to stay out longer, simply call the base on VHF Ch 16 or use the MarineRescue App to update your arrival time. Remember to Log Off when you're back on shore. If you haven't let us know you're back safely, we'll start to look for you. We'll try calling you first up, just in case you've forgotten to Log Off and headed home with your catch. That's the best outcome. If we get no answer, we'll step up the response.
When you Log On via the App, choose the live safety tracking option so your position is updated in our vessel tracking system every 30 minutes. This means that in an emergency, our rescue crews will have a starting point for a search operation, based on your last known position, saving valuable time when minutes can mean the difference between life and death.
Skeds
If you're travelling along the coastline, we encourage you to establish a voyage plan with Marine Rescue NSW and an offshore tracking schedule for you to check in (to 'sked') with our bases along your route. This lets us know that you're travelling safely, on schedule and not in need of emergency help. We'll keep track of your progress until you safely arrive at your destination in NSW or we hand you over to the marine rescue service in the next State if you're travelling further north or south.
Don't risk it: lifejackets save lives
Whenever you're heading out on the water, make sure everyone on board is wearing a lifejacket. Lifejackets are mandatory for all MRNSW crew members and passengers on board our vessels. The reason is simple: lifejackets save lives.
But any lifejacket can only save you if you're wearing it. It's the simplest precaution you can take to protect yourself, your family and friends. An emergency can happen suddenly on the water. You could easily be incapacitated by a medical crisis or unable to reach your lifejacket if the boat is sinking.
A lifejacket won't ruin your day on the water but it can prevent it ending in tragedy. Lives are lost in recreational boating emergencies every year but many of these victims could still be alive today if they had been wearing a lifejacket, especially in smaller, unstable vessels, which can easily capsize in rough conditions such as those on coastal bars.
Modern lifejackets come in a range of models, including jackets, vests, yoke or bag styles. They are more slim-fitting and comfortable than in the past and won't restrict your movement, whether you're boating, fishing or riding a jet ski. It is also safest to wear a lifejacket whenever and wherever you are rock fishing.
The choice of manual or automatic inflation will depend on what is most comfortable and what you are doing. An auto-inflating jacket will inflate as soon as the inflation mechanism gets wet, while a manual jacket's CO2 inflation is only activated by hand. Auto-inflating lifejackets must be serviced every year or in accordance with the manufacturer's instructions.
NSW laws require lifejackets to be worn in many situations. For more information on NSW lifejacket laws, visit rms.nsw.gov.au/maritime/safety-rules/safety-equipment/lifejackets
Marine Radios
Marine Rescue NSW provides continuous radio coverage along the NSW coastline from Point Danger in the North to Eden in the South.Marine radio operators in our network of Search and Rescue Coordination Centres and Marine Radio Bases monitor marine radio frequencies around-the-clock to ensure boaters in trouble receive help – fast.
Our radio services include:
24/7 marine distress monitoring along the entire NSW coastline.
Rapid emergency response activation and coordination.
The State's only Log On service to keep watch while you're on the water. Make sure you always Log On when you head out and Log Off when you return. If you're not back when expected, we'll start searching for you.
Weather forecasts and warnings at regular times or any time upon request.
Radio checks to help you know the strength and clarity of your radio signal.
Marine radio training courses. See Radio courses.
Marine radios and range
VHFVHF is the choice for safer boating. Newer technology, it offers greater range, clearer reception with less interference from static and help at the push of a button. Marine Rescue NSW recommends that boaters make the switch from the older 27MHz technology.
The effective range of a VHF radio is up to 20 nautical miles and often much further, depending on the elevation of land-based receiving stations. A VHF radio with Digital Selective Calling (DSC) and GPS functions will provide you with even greater safety and convenience.
MRNSW radio bases monitor both VHF and 27MHz marine radio channels along the NSW coastline but a VHF radio will maximise the likelihood of your call being heard around-the-clock and of help arriving swiftly. Learn more: Australian Communications and Media Authority at acma.gov.au or the ACMA Youtube channel.
27MHzA
27MHz radio is a basic entry level marine radio with an effective range of 10-15 nautical miles, usually limited to "line of sight". This frequency is highly susceptible to static and has significantly reduced radio coverage compared to VHF.
MF/HF
Designed for offshore and overseas cruising, the more costly MF/HF radio has an effective range of up to 200 nautical miles but can reach considerably further depending on conditions, antennas and frequencies used. MF/HF distress frequencies are monitored by a commercial contractor, Kordia, engaged by NSW Maritime rms.nsw.gov.au/maritime
Network
MRNSW owns, operates and maintains the NSW marine radio network used by recreational boaters, other emergency services and a range of commercial boaters.
The organisation has invested heavily in upgrading marine radio network infrastructure and radio base equipment in recent years, particularly on the Northern Rivers, Mid North Coast and the Far South Coast. This has eliminated blackspots in reception and provided consistent marine radio coverage along the coastline, extending 20 to 30 nautical miles out to sea, significantly improving the safety of boating offshore and on enclosed coastal waters.
The network of Marine Rescue NSW Search and Rescue Coordination Centres and Radio Bases is connected via a central communications backbone, linking our radio bases over the internet and ensuring that radio traffic to all bases can be monitored remotely should any facility be off the air.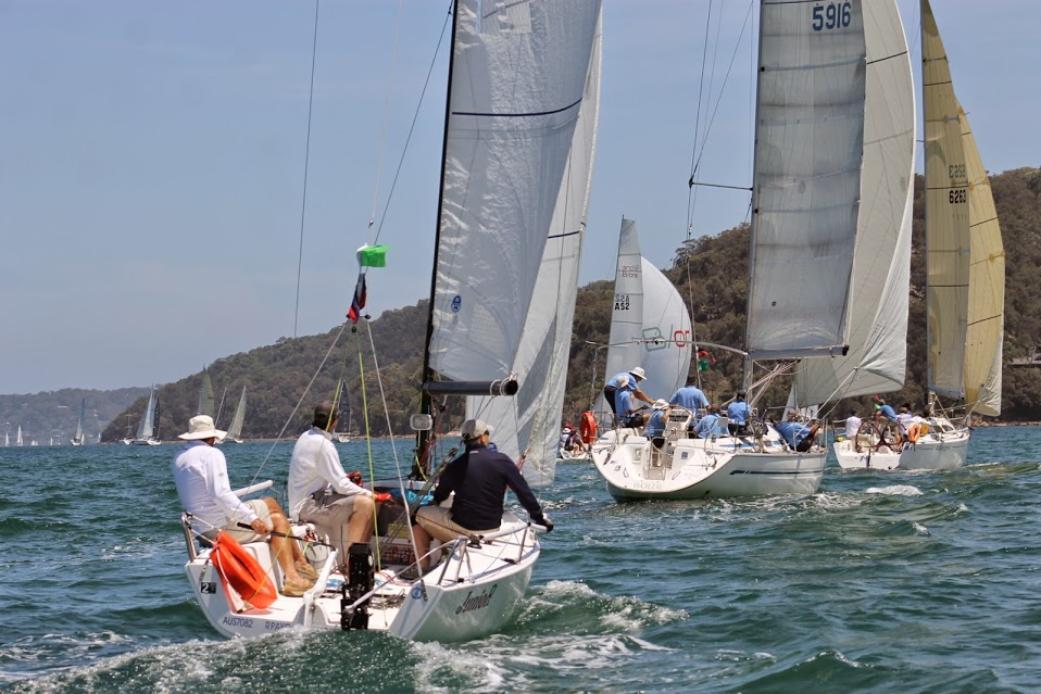 Lisa Blair Joins RPAYC's Women's Twilight Fleet
December 2020: by Katie Pellew, RPAYC
On a perfect evening for sailing; the Royal Prince Alfred Yacht Club RPAYC Women's Twilight race welcomed a very special guest, Lisa Blair, who joined the racing fleet and then spoke afterwards on her Antarctic record & signed copies of her new book 'Facing Fear'.
Lisa is the first woman to sail solo around Antarctica. Seventy-two days into her circumnavigation, when Lisa was more than 1000 nautical miles from land, the mast of Climate Action Now came crashing down in a ferocious storm. In freezing conditions, Lisa battled massive waves and gale-force winds, fighting through the night to save her life and her boat. Following her ordeal, Lisa relied on her unbreakable spirit to beat the odds and complete her world record. With unwavering focus and determination, she sailed home, completing her journey after 183 days.
The book's title, 'Facing Fear', centres around the lasting effect of trauma from the serious accident and Lisa's brave determination to overcome this in order to complete her trip. Her book is available online here.
The RPAYC Twilight Fleet has grown which now regularly sees in excess of 100 Women take to the water fortnightly to compete in the ten races series over two divisions. A new addition to the program this year has been the SheSails Development Training available to competitors on the alternate Tuesday to racing. This program is aimed at those with reasonable sailing ability who want to improve knowledge and technique, in particular, those already part of or looking to join a women's twilight crew, or any crew. Conducted on the Club's fleet of Elliott 7 Keelboats, the training sessions are coached by Niall Powers, the RPAYC Senior Head Instructor, and Juliet Costanzo, an experienced Youth Development squad member and match racing champion.
After a spectacular Twilight race starting in an exciting 20 knots and ending in a very pleasant 10 knot southerly, Lisa Blair took Line Honours onboard the 50ft Crowther Catamaran 'Top Gun'. Lisa spoke during dinner on her Antarctic Record, journey so far and her new book. With over 120 female sailors present the evening was a huge success, everyone agreeing that Lisa's story is enthralling while she remains so humble about her achievements and love of sailing.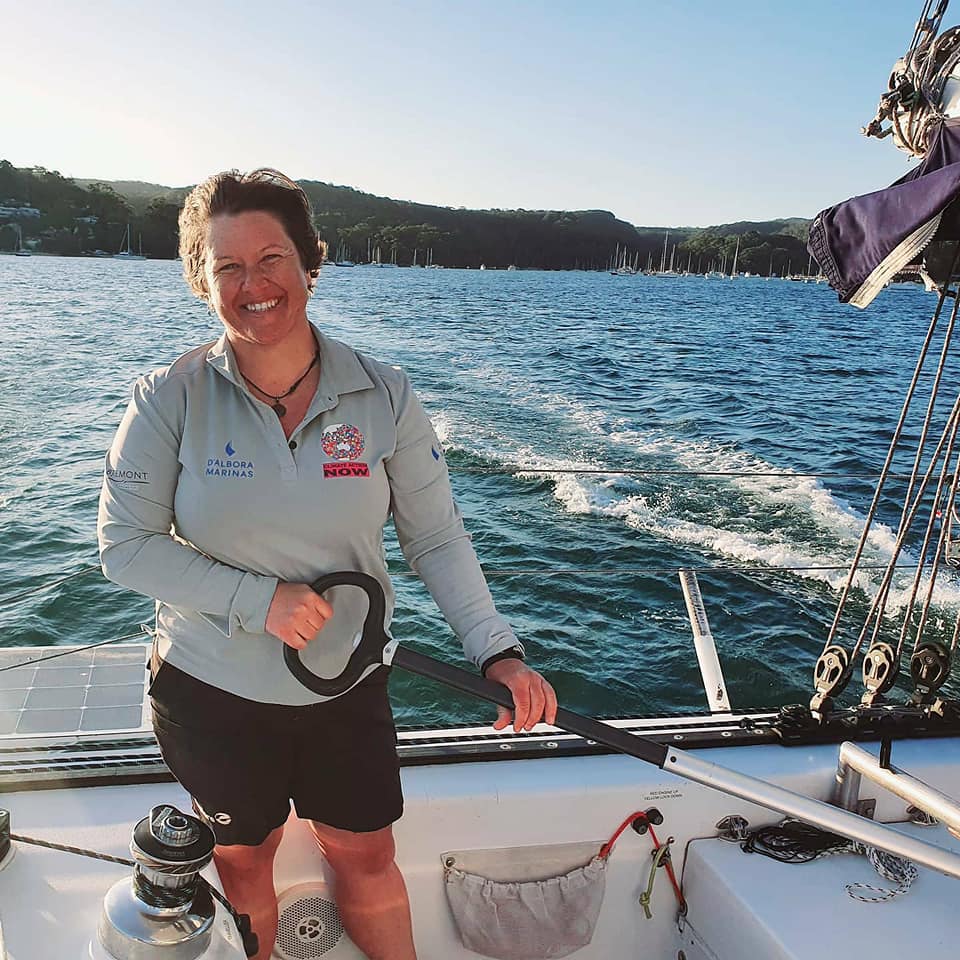 Photo by Robert McClelland
Huge Weekend Of Surfing At North Narrabeen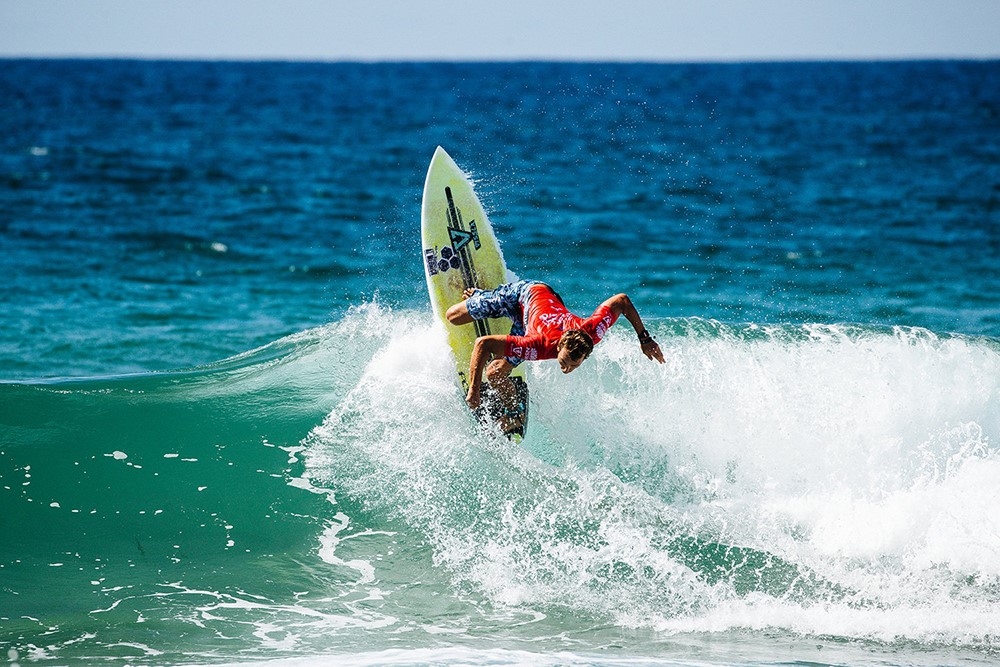 The nudie Australian Boardriders Battle central NSW regional qualifier and the Northern Beaches Open – the final stop on the Australian Open of Surfing series – will form a gigantic long weekend of surfing on Sydney's northern beaches when it all gets underway from Saturday, 12th December 2020.
The nudie Australian Boardriders Battle will see 14 boardriders clubs competing for the chance to qualify for the national final which will take place in 2021, while the Northern Beaches Open will see approximately 110 competitors surfing across the male and female divisions.
The nudie Australian Boardriders Battle will run on Saturday, December 12th, 2020 and the Northern Beaches Open will run Sunday 13th – Monday 14th December 2020.
The prime locations for the nudie Australian Boardriders Battle and the Northern Beaches Open is North Narrabeen with backup locations of Collaroy, Dee Why, Long Reef and Curl Curl.
All competitors are advised to ring the event hotline (0458 247 212) by 6.45am on the days of competition to confirm location and running order.
ABOUT THE AUSTRALIAN OPEN OF SURFING SERIES
The entire Australian Open of Surfing series features eight events that will take place in the latter months of 2020 and provide professional and aspiring surfers with the opportunity to win prize money and gain momentum going into 2021.
Each event in NSW will see a total $7000 prize purse with $1500 going to the winner of the Men's and Women's divisions.
In addition to a larger prize purse, all events on the Australian Open of Surfing series will be webcast live through surfingnsw.com.au and the Surfing NSW Facebook.
The 2020 Australian Open of Surfing series will see events in:
Sunshine Coast, Qld – 19th – 20th September 2020
Gold Coast, Qld – 31st October – 1st November 2020
Cronulla – 8th – 9th November 2020
Port Macquarie – 14th – 15th November 2020
Kiama – 22nd – 23rd November 2020
Coffs Harbour – 29th – 30th November 2020
Far South Coast Open – 5th – 6th December 2020
Northern Beaches – 13th – 14th December 2020
All events will adhere to strict COVID-19 policies and regulations outlined by the Australian Government and council protocols.
The 2020 Australian Open of Surfing NSW Series is proudly supported by the NSW Government through its tourism and major events agency, Destination NSW. The event is also supported by Destination Kiama, Coffs Harbour City Council, Sutherland Shire Council, Port Macquarie Hastings Council, Eurobodalla Shire Council and Northern Beaches Council.
ABOUT THE NUDIE AUSTRALIAN BOARDRIDERS BATTLE
For more information on the Nudie Australian Boardriders Battle Series head over to www.australianboardridersbattle.com​
nudie Australian Boardriders Battle Series Eight Schedule:
ABB – EVENT 1 – Gold Coast, QLD – August 22, 2020
ABB – EVENT 2 – Fleurieu Peninsula, SA – Sept 5, 2020
ABB – EVENT 3 – Trigg, WA – Sept 19, 2020
ABB – EVENT 4 – Clifton Beach TAS – Oct 3, 2020
ABB – EVENT 5 – Phillip Island, VIC – Oct 17, 2020
ABB – EVENT 6 – NSW Sth – Kiama, NSW – Nov 21, 2020
ABB – EVENT 7 – NSW Nth – Coffs Harbour, NSW – Nov 28, 2020
ABB – EVENT 8 – NSW Central – North Narrabeen, NSW – Dec 12, 2020
ABB – National Final – TBC
Now in its eighth season, the nudie Australian Boardriders Battle is the country's biggest grassroots boardriders event, involving more than 60 of Australia's best boardrider clubs and $112,700 in prize money.
The series is officially sanctioned by the World Surf League (WSL), which allows Australian WSL World Tour surfers (Men and Women) the opportunity to represent their local boardriders club at respective State qualifying events and the National Final.
Adding to the high stakes at the State qualifying events will be two speciality awards. The Oakley Prizm Performer will be awarded to the standout surfer, while the Surfing Australia Innovation Award ($1000) will be presented to the surfer who performs the most innovative manoeuvre.
Other Awards at the National Final include:
Surfing Australia Air Show – $1000
Surfing Australia Club Spirit Award – $1500
Layne Beachley Medal
Wayne Rabbit Batholomew Medal
NOTE: Due to the ongoing COVID-19 situation and Surfing Australia's commitment to comply with all State and Federal regulations, series dates are subject to change at any time.
The 2020/21 nudie Australian Boardriders Battle is proudly supported by nudie, Oakley, Woolworths, Hyundai, Destination NSW, City of Newcastle, 2XP, WSL, mySURFtv and Surfing Australia.
Image Recent Far South Coast Open Champion Jordy Lawler (Narrabeen) will be representing his local club at the nudie Australian Boardriders Battle and hoping to claim back-to-back Australian Open of Surfing series titles when the Northern Beaches Open gets underway. Photo by: Ethan Smith / Surfing NSW

Sydney To Hobart 2020: Changes To The Shore-Side Aspects Of The Race
After what has been a difficult year for us all, the Cruising Yacht Club of Australia (CYCA) is overjoyed to be able to conduct the 2020 Rolex Sydney Hobart Yacht Race.
CYCA's utmost priority remains the safety of our Competitors, Members, Guests, Volunteers and People. As such, there are a number of necessary changes this year to the shore-side aspects of the race which are listed below.
These changes have been made after detailed and ongoing consultation with all stakeholders including Governments, Health departments, Councils, Competitors, agencies, industry and more.
Happily, other than Competitors applying COVIDSafe protocols, there are no changes to the water-side aspect of the race. Competitors will once again line up across four start lines in spectacular Sydney Harbour, tussle for position as they race to the Heads, then turn south and hunker down for their 634-nautical-mile adventure to Hobart. We are very pleased to report the integrity and rich history of the Great Race remains intact for this 76th edition.
Shore-side changes in SYDNEY
Access to the CYCA, before 0930hrs 26 December, is limited to holders of an Official Race Pass (Competitors, Support Crew, Officials, Volunteers, Contractors, Guests). This is to minimise mass gatherings and allow the competitors time for final preparations and access to their boats.
To assist with the flow of crew being dropped off at the CYCA, Rushcutters Bay Park will be used as a drop-off zone for competitors.
At 0930hrs, the Club will be open to members and guests.
Everyone is required to register via the QR codes at entrances which will be monitored by the Security Team.
Although restrictions have been relaxed somewhat we still need to be observant of social distancing and as such there are still limitations as to numbers we can have within the Clubhouse (400) and on the Marina (1000).
Although family and friends are welcome to the Club from 0930hrs we request that consideration is given to reducing the number of people on the marina.
The official Spectator Vessel will depart from Kings Street Wharf to assist with reducing numbers on the Marina.
Shore-side changes in HOBART
Similarly to Sydney, there are changes to the shore side of the race in Hobart however we need to be conscious that each State Government has their own requirements and regulations and we need to ensure we meet both Governments expectations.
Following the finish, each boat will be escorted to Murray Street Pier where they will be met by Biosecurity and TAS Health (or a TAS Health approved & trained representative) to complete health screening before proceeding to the dock for berthing.
All competitors and support crew will require their Official Race Pass to access the marina, the Hobart Race Village, and media centre for the entire race period (27 December 2020 – 1 January 2021).
There will be no access to these areas by the general public.
The official prizegiving will be limited to two crew from each boat.
We are so grateful that we are able to have this year's Race and remind you that please at any time in Hobart or Sydney follow a directive given to ensure compliance with COVIDSafe regulations.
HOW TO WATCH THE RACE
Seven Network broadcast - live coverage of the start of the 2020 Rolex Sydney Hobart Yacht Race will once again be broadcast on Boxing Day through the Seven Network and will be available Live and On Demand via the 7plus app.
Live stream - a live stream of the event will be available from 1245hrs Saturday 26 December:
Right here on rolexsydneyhobart.com;
via Facebook @RolexSydneyHobart; or
From the CYCA Clubhouse (COVIDSafe capacity limits will be in force).
On the water - If you have a boat or other vessel, you may watch the race from the water. Note an exclusion zone is in force around the racetrack on Sydney Harbour. Please take care when manoeuvring your vessel.
From the land - CYCA kindly asks spectators to please not gather along the foreshore of Sydney Harbour to watch the race. NSW Government's COVIDSafe guidelines remain in force, including a restriction on public outdoor gatherings to 100 people. You can keep up to date with the latest information on the NSW Government's COVID-19 latest news & updates page.
We urge all spectators to please watch the race on Network Seven, online or from the water.
CYCA thanks you in advance for your cooperation. The Club and our Community are extremely excited for the Great Race this Boxing Day!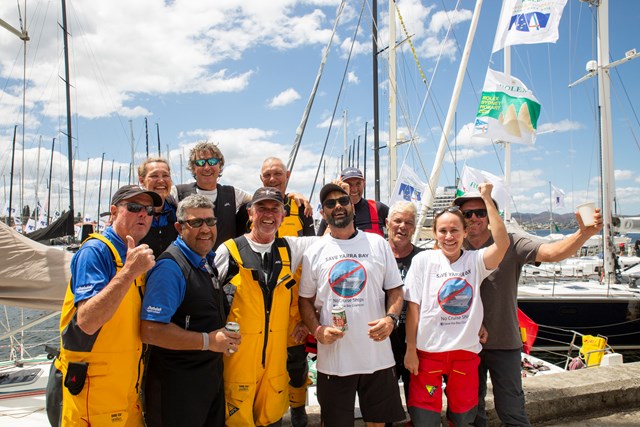 Photo CYCA/Hamish Hardy

2021
Couta boats Pittwater Regatta (2-day Regatta)
Sat 23 Jan 2021 10:30 - Sun 24 Jan 2021 17:30
Based at Avalon Sailing Club, 28B Hudson Parade, Clareville
185th Australia Day Regatta
Tue 26 Jan 2021: 12:00 - 17:30
On Pittwater, Based at Avalon Sailing Club, 28B Hudson Parade, Clareville
The 185th Australia Day Regatta will be sailed on Tuesday 26 January 2021. Avalon Sailing Club will be conducting all classes events on Pittwater. NOR will be here closer to date.
The Royal Sydney Yacht Squadron, on behalf of the Australia Day Regatta Inc, will organise the Regatta on Sydney Harbour for keel yachts, including one-design classes, modern and traditional skiffs. The Cruising Yacht Club of Australia will conduct the City of Sydney Sesquicentenary Ocean Race to Botany Bay and return.
In recent years the original Australia Day Regatta has been extended to waters throughout New South Wales. Clubs will conduct regattas on the Parramatta and Lane Cove Rivers, Manly, Botany Bay, Port Hacking, Pittwater, Lake Macquarie, Brisbane Waters and Lake Illawarra under the auspices of the Australia Day Regatta Inc, which is endorsed by the Australia Day Council.
The Notice of Race for the Sydney Harbour event for keel yachts, including one-design classes, and the Ocean Race is available here.
On-line entry for the Sydney Harbour event will be available at the RSYS website here, and entries for the City of Sydney Sesquicentenary Ocean Race to Botany Bay and return, conducted by the Cruising Yacht Club of Australia will be able to be made at CYCA On-line Entry under 2020-2021 Summer Series.
Clubs conducting Australia Day Regattas on other waters, Including Pittwater, will issue specific Notices of Race and Entry Forms.
NSW To Host Four WSL Qualifying Series Events In 2021
AVOCA BEACH, CENTRAL COAST (Thursday, 10 December 2020): NSW will host four World Surf League (WSL) Qualifying Series (QS) events that will form the brand new Vissla NSW Pro Surf Series in the early stages of 2021.
Once again Surfing NSW has joined forces with the NSW Government, through its tourism and major events agency Destination NSW, Vissla and World Surf League to bring four QS events back to Boomerang Beach, Port Stephens, Maroubra and Avoca.
The four-event series will see two QS1000 rated events (Maroubra and Great Lakes), one men's and women's QS3000 (Central Coast) and one women's QS3000 (Port Stephens).
Earlier this year the WSL revealed a new format for 2021, which included creating distinct seasons between the QS (the regionalised development tier), the Challenger Series (the global battleground for Championship Tour qualification) and the Championship Tour (the world's best surfers competing for the World Title).
The new tour structure will provide a more streamlined and affordable career pathway for WSL athletes by allowing up-and-coming surfers to develop closer to home without financially overleveraging themselves. Athletes will compete on their regional QS tour in hopes of qualifying for the Challenger Series (CS), and ultimately the Championship Tour, which will reduce the economic pressure on surfers and their sponsors, as well as provide increased opportunities to celebrate local stars.
The QS will run from January through to July 2021 and determine who has qualified for the CS, which will run from August through to December 2021. Each region will have an allocation of surfers that can qualify for the CS through their regional tour. Athletes will be able to roll over points from 2020 QS events into the current season. Australia/Oceania will receive an allocation of ten men's and eight women's spots onto the Challenger Series based on the regional QS rankings.
The 2021 Vissla NSW Pro Surf Series was launched today at Avoca by Parliamentary Secretary for the Central Coast and Member for Terrigal Adam Crouch who was joined by local Central Coast surfers Molly Picklum, Sandon Whittaker, Joel Vaughan and World Championship Tour coach and local Glenn "Micro" Hall.
"This QS3000 ranked event provides an even greater opportunity for professional surfers to earn points and is the only event of its kind in Australia," Mr Crouch said. "With hundreds of competitors and spectators expected to descend on Avoca, this six-day event will boost our local businesses, accommodation, restaurants and retail following what has been a really difficult year."
Surfing NSW CEO Luke Madden said the Vissla NSW Pro Surf Series will continue to play a vital role for surfers as they aspire to qualify for the Challenger Series and the Championship Tour.
"Surfing NSW's intention of launching the Vissla NSW Pro Surf Series back in 2016 was to give Australian surfers the opportunity to get closer to qualifying for the Championship Tour," said Madden. "Now with the inclusion of the Challenger Series events and each region having an allocation of people who qualify, we're overjoyed to see a regional pathway for Australian competitors."
Vissla's John Mossop echoed Madden's sentiments and looks forward to seeing the series grow on the legacy it's already built.
"Over the years the series has created a tremendous building block for surfers who are aspiring to qualify for the Championship Tour," said Mossop. "People like Morgan Cibilic, Macy Callaghan, Connor O'Leary and Ethan Ewing have all used some stellar results on this series to propel them onto the world stage and it's something we want to see continue in the forthcoming years."
WSL Asia Pacific Tour Manager Will Hayden-Smith expressed his excitement at seeing the Vissla NSW Pro Surf Series take place along the NSW coastline again in 2021.
"This will be the sixth year of WSL's involvement with the Vissla NSW Pro Surf Series and we couldn't be happier to see it all kick-off again in 2021," Hayden-Smith said. "With the new look regional Qualifying Series giving competitors a new path to the Challenger Series and Championship Tour, this series will play a more pivotal role in the career pathway for this regions surfers than ever before. WSL would like to thank all of the series partners that continue to support and develop these fantastic events."
The Vissla NSW Pro Surf Series was developed for Australian surfers to gain ranking points and prize money on the WSL Qualifying Series. The series also creates an NSW coastal road trip for all to explore the variety of waves, visit local communities and enjoy NSW surfing culture.
All events will be webcast through worldsurfleague.com and the WSL App.
All event news, images and highlight clips will be housed at nswprosurfseries.com in the coming weeks.
For more information on these events head to worldsurfleague.com or check the free WSL App.
2021 Vissla NSW Pro Surf Series Event Schedule
Event 1: Great Lakes Pro, Boomerang Beach, Tuesday 16 – Friday 19 February 2021.
Event 2: Port Stephens Pro, Birubi Beach, Sunday 21 – Tuesday 23 February 2021.
Event 3: Mad Mex Maroubra Pro, Maroubra Beach, Friday 26 – Sunday 28 February 2021.
Event 4: Vissla Central Coast Pro, Avoca Beach, Tuesday 2 – Sunday 7 March 2021.
The 2021 Vissla NSW Pro Surf Series will be proudly supported by the NSW Government through its tourism and major events agency, Destination NSW. The series will also be proudly supported by Vissla, Randwick City Council, Central Coast Council, Mid Coast Council, Port Stephens Council, Mad Mex, Sisstrevolution, Middle Rock Holiday Park, Moby's Beachside Retreat, Avoca Beach Hotel, WSL and Surfing NSW.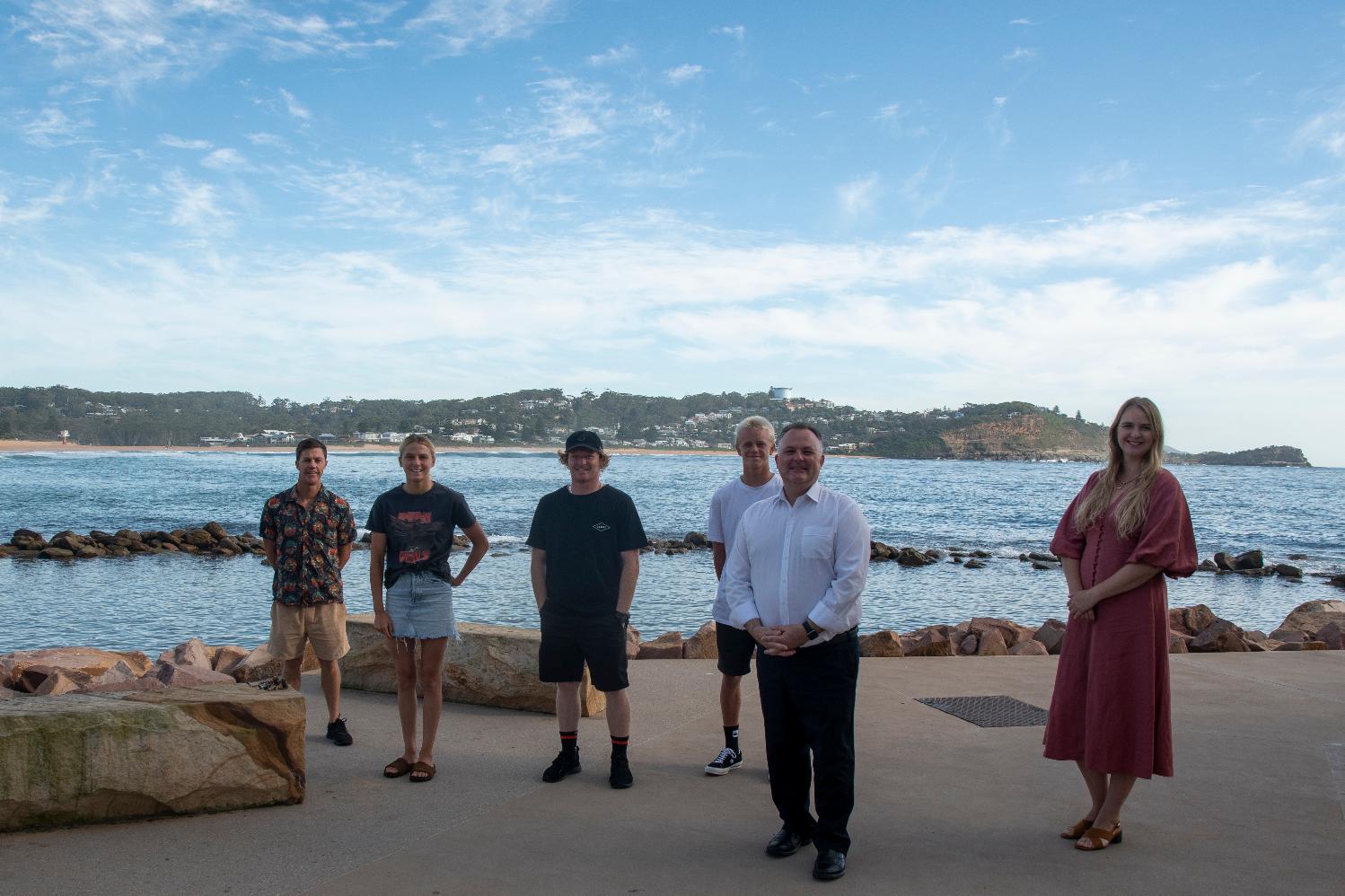 ABOVE: The 2021 Vissla NSW Pro Surf Series was launched today at Avoca by Parliamentary Secretary for the Central Coast and Member for Terrigal Adam Crouch who was joined by local Central Coast surfers Molly Picklum, Sandon Whittaker, Joel Vaughan and World Championship Tour coach and local Glenn "Micro" Hall and Gemma Axford, Team Leader for Marketing and Tourism at Central Coast Council. Photo by Ethan Smith / Surfing NSW