June 18-24, 2023: Issue 588
means-tested changes to active kids-creative kids vouchers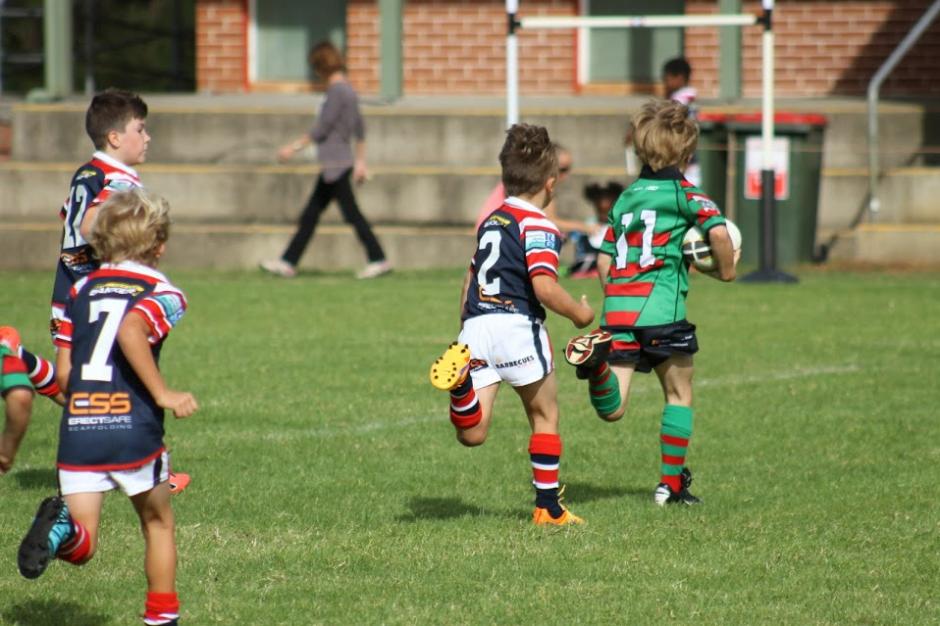 The NSW Government announced on Friday June 16 it is changing the eligibility of the vouchers for Active and Creative kids to a means-tested system for those families receiving Family Tax Benefit Part A.
The Government states it is making the Active and Creative Kids voucher programs more sustainable by introducing this new and permanent means-tested scheme from Term 1 next year.

The NSW Government and the Commonwealth Government will partner to share information on NSW families receiving Family Tax Benefit Part A. These families – almost half in NSW covering around 600,000 (out of 1.35 million total) school-aged children – will be able to access the vouchers.
The cost of the new Active and Creative Kids voucher program starting in 2024 is estimated at $28 million per year.
This compares with the cost of the previous schemes, which the government states, was estimated at $190 million in 2022-23, comprising of $136 million for Active Kids and $54 million for Creative Kids.
As an interim measure, the current Active Kids and Creative Kids vouchers will be extended from July 1 2023 until the new scheme is in place from 1 February 2023. The interim vouchers will be to the value of $50 for school-aged children.
School-aged children will also be eligible for a new $50 Creative Kids voucher from 1 July if they have not yet used their existing 2023 Creative Kids voucher.
The new voucher will be for $50 and will be issued twice a year, at the start of terms 1 and 3, beginning in 2024. It will cover activities currently available under both the Active Kids and Creative Kids voucher programs.
The First Lap swim voucher program will be extended for 12 months, to the value of $50 - and is available to all children.
''Since forming government in March, we have been up front with the people of NSW about the economic challenges we have inherited from the former government.'' the Minns government has said in a statement
''The former government never funded the Active and Creative Kids or First Lap vouchers beyond June 30 this year.
They also handed over to us the largest debt in our state's history, with the state on track for a record $187.5 billion in debt. Incoming briefs have also uncovered a $7 billion black hole of unfunded programs.
We can't fix a decade of failure and wrong priorities from the former government overnight. But we are working hard to repair the budget in a responsible way, while helping to ease cost-of-living and rebuilding our essential services – what we were elected to do.''
Pittwater MP Rory Amon said "I'm really disappointed Labor has cut these highly successful programs at a time when the cost of living is rising and households budgets are already under significant pressure."
In recent weeks Mr. Amon has been leading a campaign to support local sports clubs to retain the vouchers at the present level and kept available for all.
Mr Amon said thousands of families in Pittwater rely on the annual vouchers to enrol their children in sporting and creative activities.
"All families in our community could receive $300 per child per year in Active Kids and Creative Kids vouchers under the Liberal and Nationals Government," Mr Amon said.
"Under Labor's cuts, the number of eligible families will be cut in half, and those who are still eligible will receive just $100 per child per year.
In May Tracey Hare-Boyd, CEO of the Surf Lifesaving Sydney Northern Beaches Branch, said "Nippers are our future to ensure Surf Lifesaving is continued on the Northern Beaches, with over 6,000 nippers in membership – the largest of any area in the country. Without nippers, we lose our future volunteer lifesavers. We estimate we would lose between 1,000 to 2,000 kids from junior activities if Active Kids is cancelled.
These activities also provide immense physical and mental health benefits to our nippers. We implore the Government to retain Active Kids."
Additionally, many of local Art schools and programs will be impacted by the loss of the Creative Kids vouchers. These have been a boon for youngsters to access professional tutors in a dedicated Arts settings and ensured local businesses based in the Arts survived Covid lockdowns and lockouts to other forms of income.
Opposition Leader Mark Speakman said hundreds of thousands of NSW families will lose hundreds of dollars each year.
"Before the election, Chris Minns promised to fund Active Kids vouchers, and after months of uncertainty families across NSW are paying for Labor's broken promise," Mr Speakman said.
"Given the rising pressure on family budgets, Chris Minns' cuts mean children right across NSW will miss out on the opportunity to learn to swim, play sport and participate in creative activities.''
However, Premier Chris Minns has rejected the accusations by Mr. Speakman that the changes were a broken promise to NSW families, saying "crippling debt" meant the state had to make tough decisions.
Prior to the election, Mr Minns said he would roll over the Active Kids and Creative Kids vouchers in a "similar" way to the existing program.
"We're not breaking our election promise. We're keeping Active Kids, but we're doing it in a responsible way," Mr Minns said.
"This is a tough but economically responsible decision.
"I want kids from low and middle income families participating in sport, creative activities and learning to swim.
"This new program ensures we can continue these important initiatives in a fairer, more sustainable way.
"It was never a case of continuing funding; it was about finding the funds to continue the program because the former government failed to do so."
The next day, June 17, the Minns NSW Government stated it has been hit with a $669 million bill from December 2022 to prop up the NSW Insurance and Care (icare) scheme, in order to guarantee protection for injured public sector workers.
The new NSW Government states the emergency funding adds to a list of woes directly linked to the former Liberal-National administration's mishandling of the NSW Insurance and Care (Icare) scheme.

In a released statement the NSW Government lists:
Using premiums to pay a US Republican Party operative $700,000 to work in a Liberal Treasurer's office - revealed in 2020.
Overseeing an $18 million contract awarded to a Liberal Party printer and major donor.
Introducing a claims management model which both injured workers and businesses agree was a disaster.
Allowing $4 million in bonuses to go to eight top executives in 2018, despite losing $873 million the same year.
The Treasury Managed Fund (TMF) and other Insurance for NSW (IfNSW) schemes, which are managed by icare, cover the State's insurance risks.

NSW Treasurer Daniel Mookhey will this week deliver an economic statement to Parliament ahead of a September Budget.